Honeymoon TR: Island of Pico
(Last Updated On: August 19, 2011)
One afternoon we set off in a rented car on a circum-island tour. While diriving around, we saw some of the most beautiful sites that Pico had to offer.
Our first stop, Sao Mateus.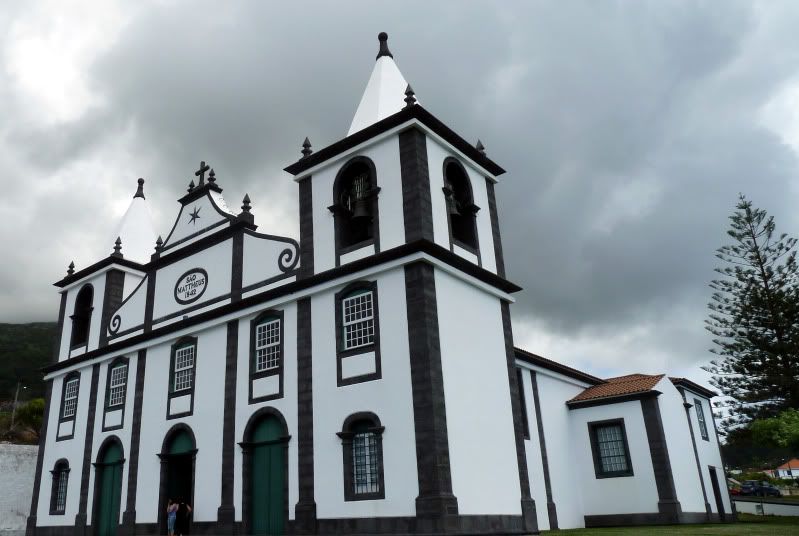 From there, we continued along the south shore capturing the magnificent views.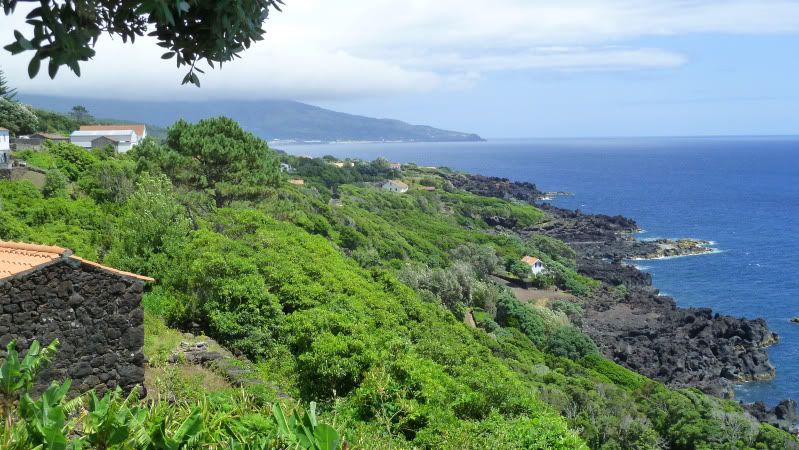 We continued on to Sao Joao where we stopped at this museum.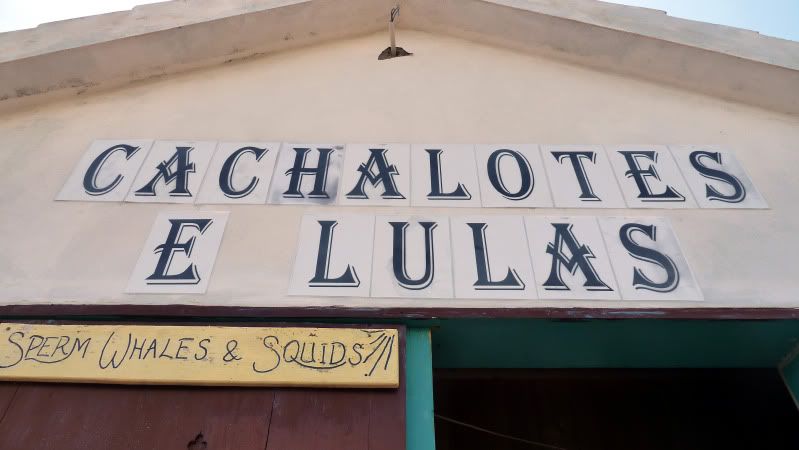 This museum is densely packed with all kinds of information about the sperm whale- how it eats, how it hears, how it floats… you name it, it was covered. We spent over an hour there, reading display after display, overwhelmed at times with the extent of the detail. To top things off, no one was even there to collect admittance fees. There was simply a box where you were to leave the fees in good faith.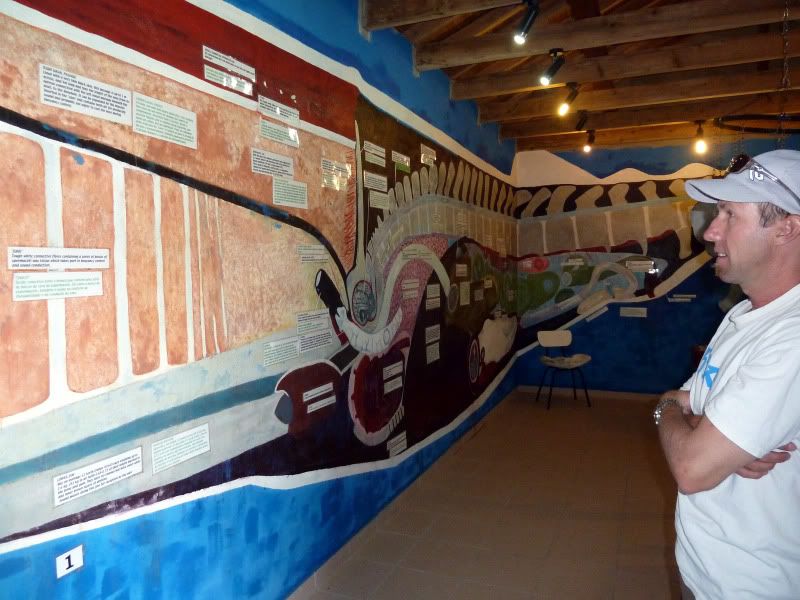 We continued on to Ponta Rosa and spotted this windmill.

Even better up close.

Our next stop was Lajes. But we couln't help but admire this view along the way.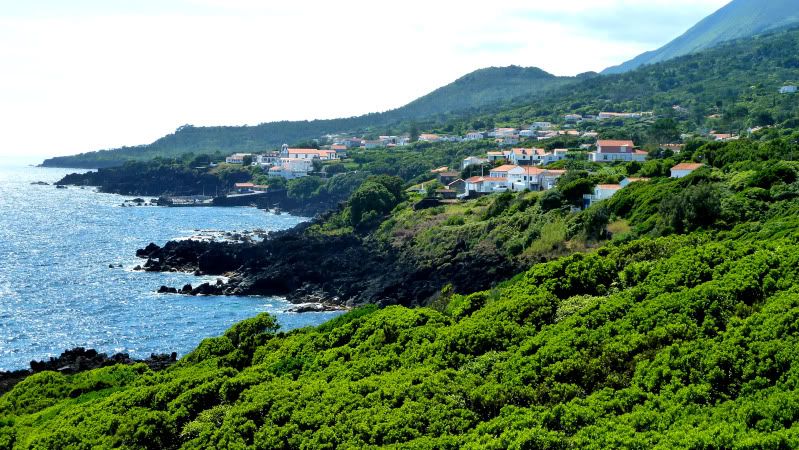 A view of Lajes from across the harbor.

We liked Lajes- A small be beautiful old town.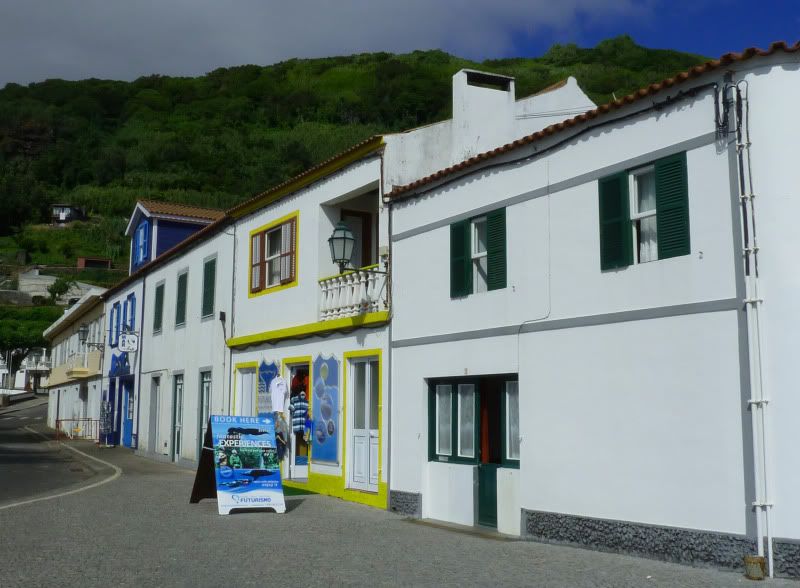 Pico was easily seen from Lajes.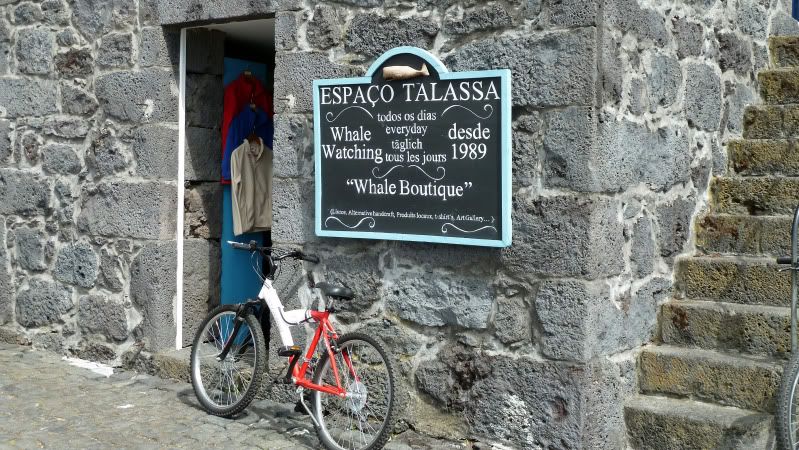 Another view of Pico.

A highlight of Lajes is the whaling museum. It was somewhat similar to the whaling museum in Horta on Faial, but plenty enough different to keep us entertained. In the end we were glad to have stopped there. This photo shows a boat used for whaling. Note the paintings on the right wall, one of which I used in my Horta TR.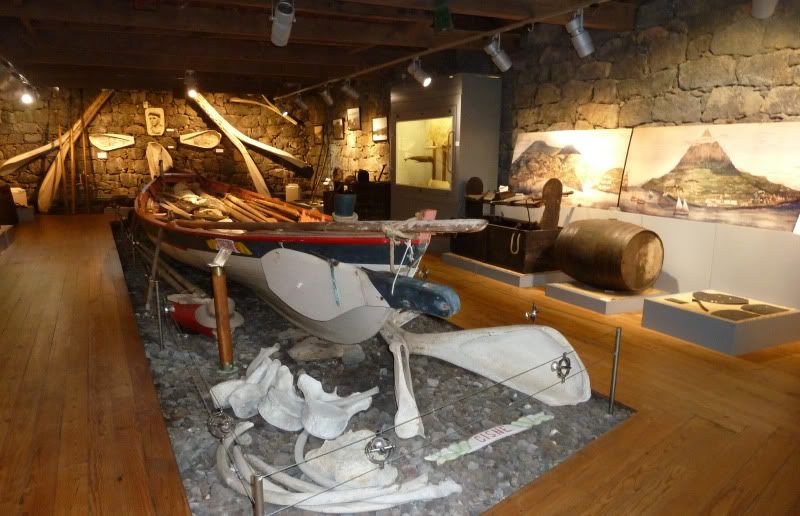 A replica of a whaling boat. This one is only partially finished, to show how the boats were built. The Azoreans modeled their boats after American whaling boats, but modified them (like making them longer) to be more appropriate for their needs.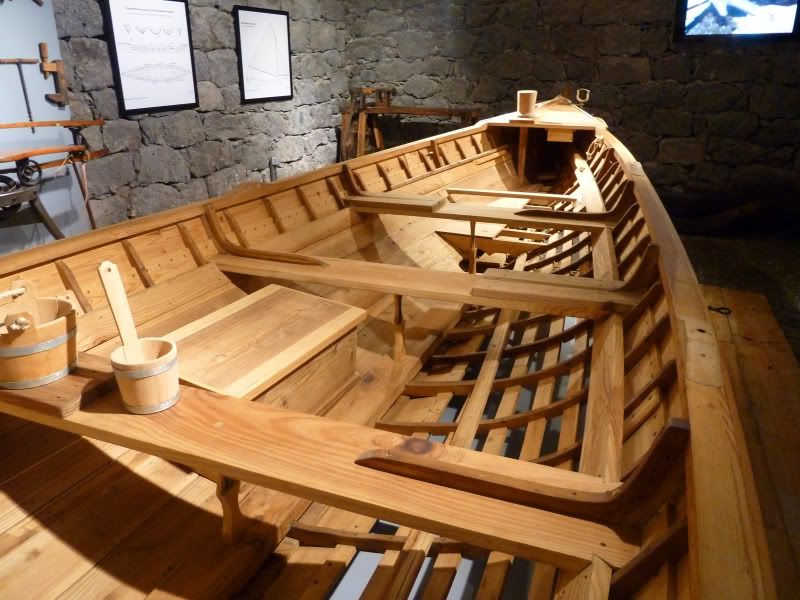 From Lajes, we continued eastward on the southern coast. The island was more lush and green the further east we went. This photo was taken from near Ponta do Arrife.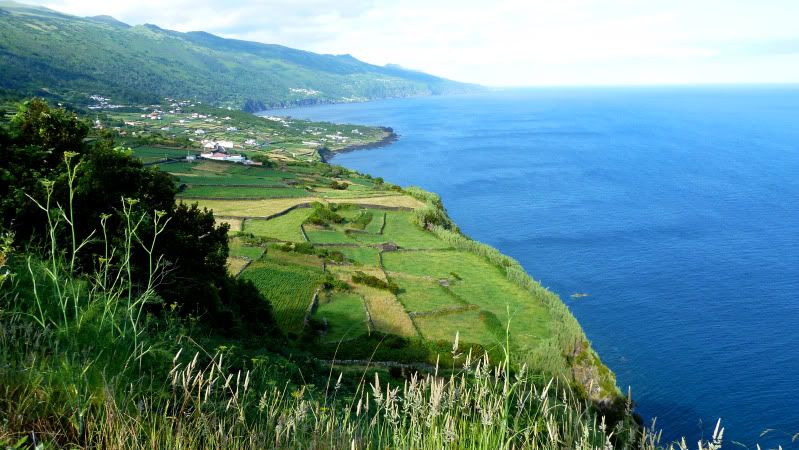 The roads felt more like tunnels through a canopy of green.

After rounding the eastern point of Pico, we caught a good glimpse of the neighboring island Sao Jorge.

Some of our most beautiful photos of our entire trip were taken from Ponto do Espigao.

Pico is truly a paradise.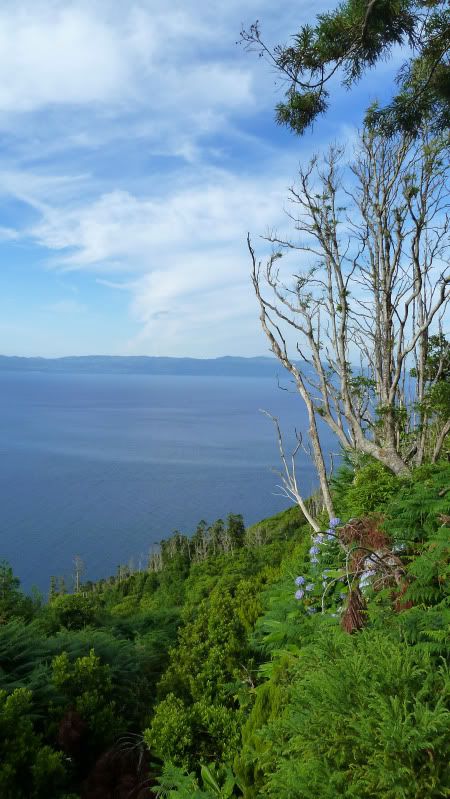 Shortly after, we cut inland, seeking out different views of Pico. But we found some other spectacular views along the way.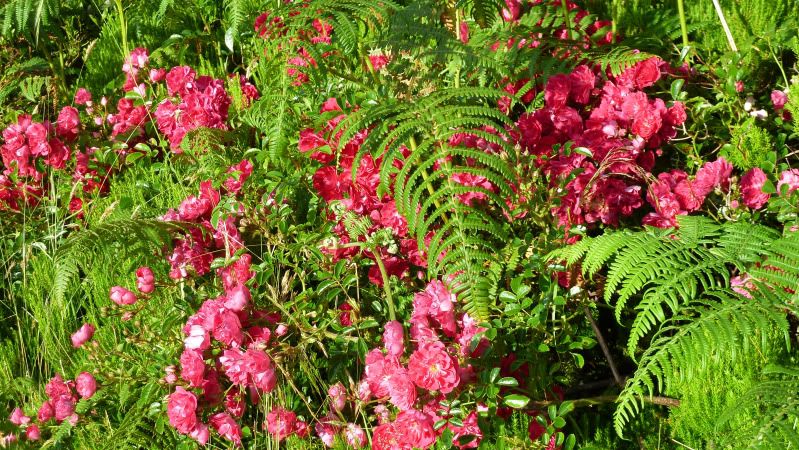 The town of Sao Roque below.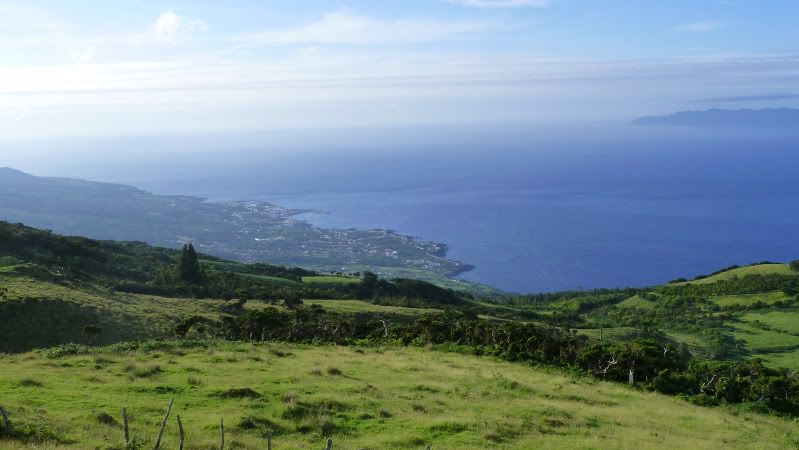 Pico was splendid.

And the views turned mystical as we passed through the clouds.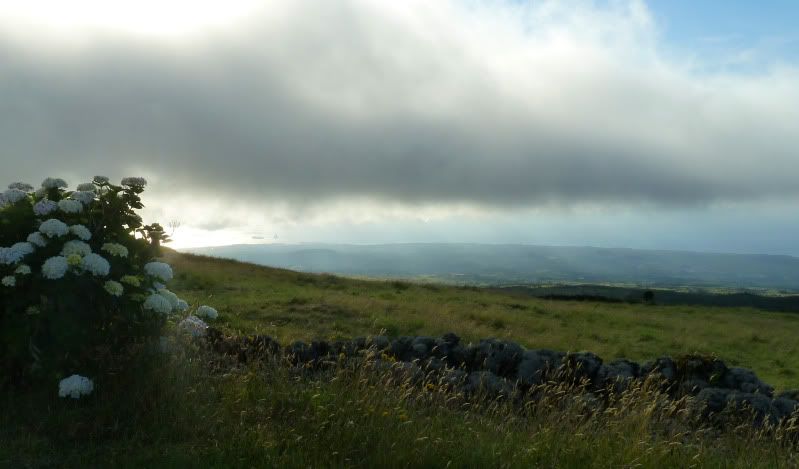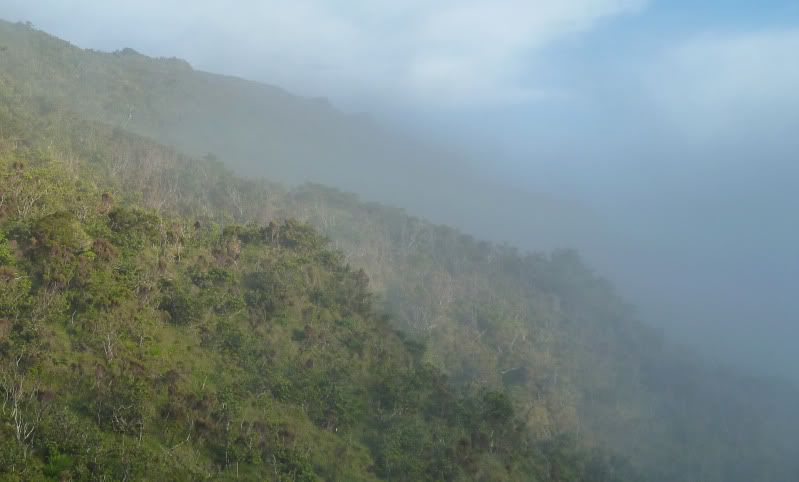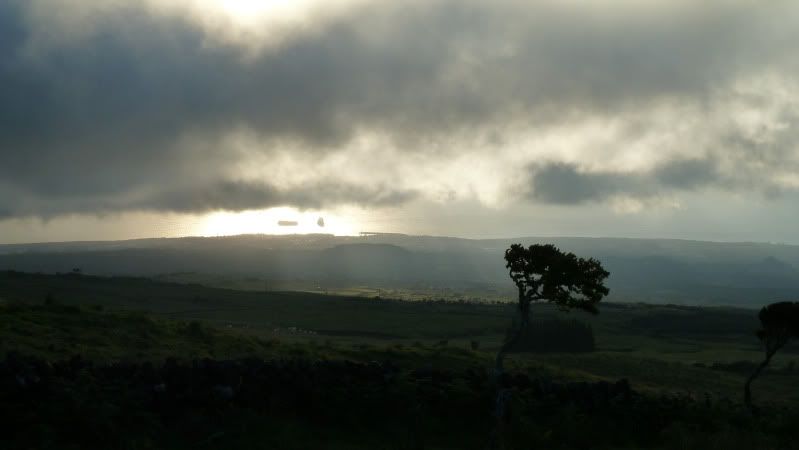 Finally, a glimpse of Pico from the mountain house where hikers begin on the trail to reach the summit.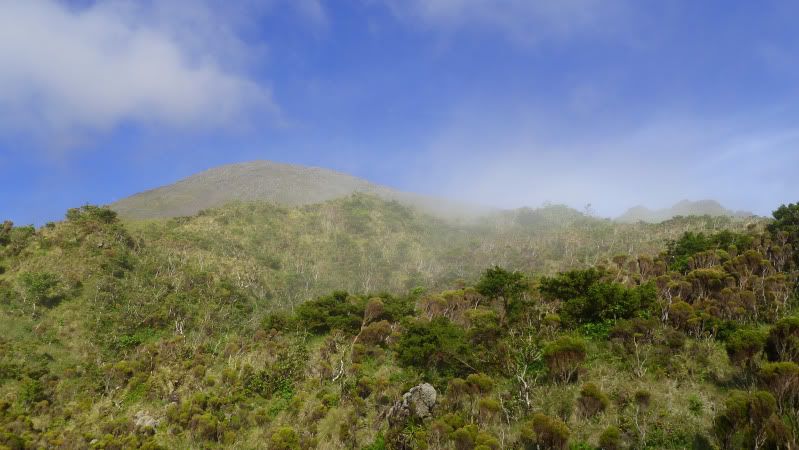 As daylight began to close in on us, we headed toward Sao Roque.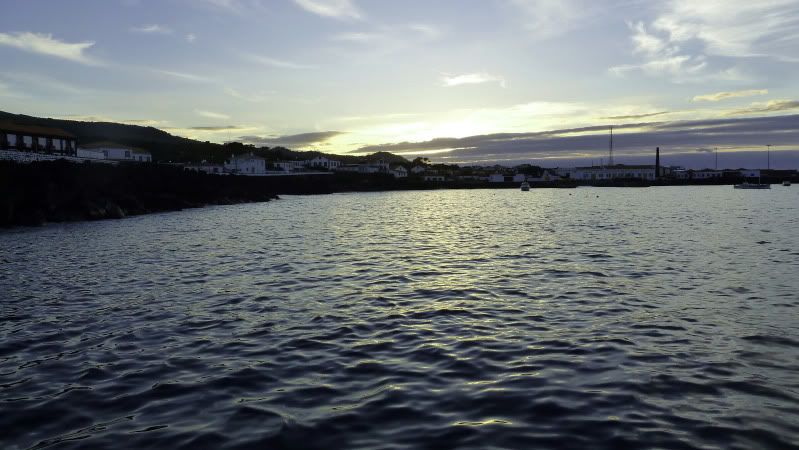 Before having dinner in Sao Roque, we spent a little time exploring the center.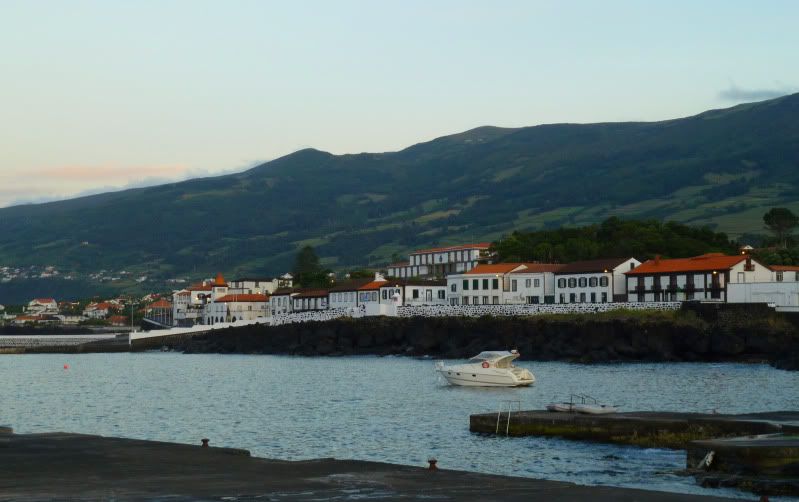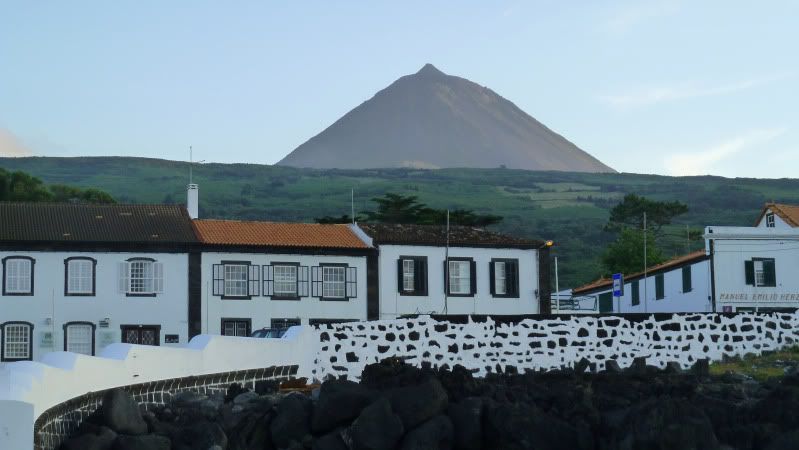 This statue of a whaler facing Sao Jorge is commonly photographed.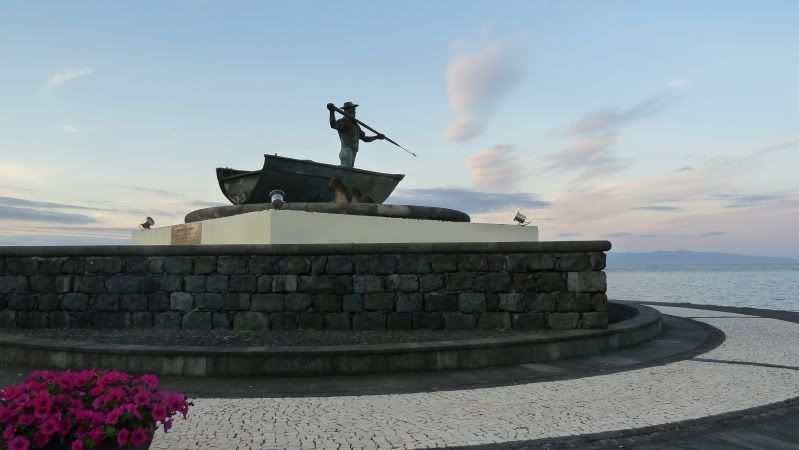 A closer view.

And that's the last of the photos we have of our trip to the Azores and our Honeymoon. It has been over a month now, since we have returned home. Undeniably, we live in one of the most amazing and beautiful places in the world, and we feel privileged to be here. Yet, at the same time, our minds continue to drift back to our time in the Azores. With it's unspoiled beauty and culture, the Azores are a treasure far removed from the rest of the world.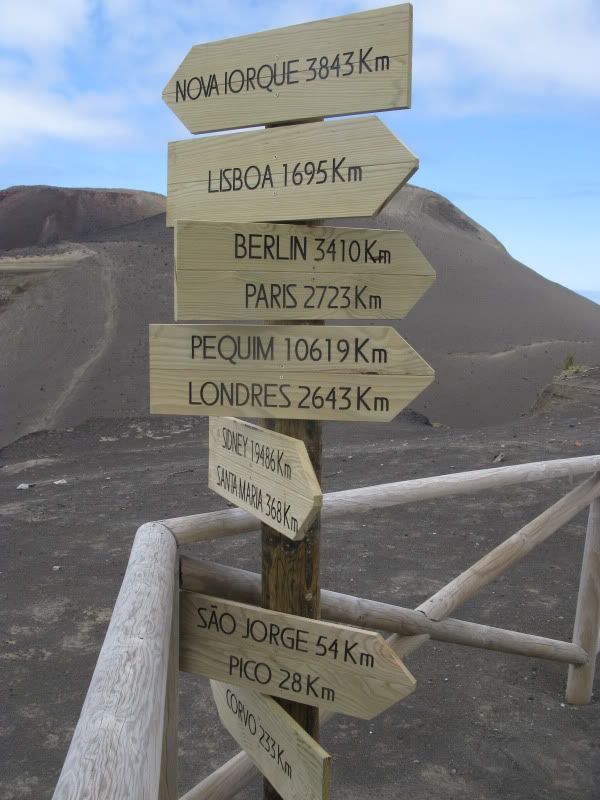 I don't doubt that we will find ourselves there again.
Complete List of Honeymoon Trip Reports:
Barcelona
Gaudi
Spanish Pyrenees
Climb of Tosa d'Alp
Cardona Castle
Montserrat
Five hours in Lisbon
Horta Part I
Horta Part II
Island of Faial
Island of Pico, Day 1
Portugal and The Azores Highest Point: Montanha Do Pico 7,713′
Watching Whales & Swimming with Dolphins
Pico Adegas, Gardens, and More
Island of Pico
Aside from skiing, biking, and all outdoorsy things,
Brittany Walker Konsella
also loves smiles and chocolate 🙂 Even though she excels at higher level math and chemistry, she still confuses left from right. Find out more about
Brittany
!
Latest posts by Brittany Walker Konsella (see all)