NE Face White/ S Face Whiterock/ S Face Red Rock Bowl (No Name) 4.5.11
(Last Updated On: April 11, 2011)
North of Crested Butte lies the Whiterock massif, a collection of peaks in the mid-13,000′ range. Pete, Jasper, Josh, Howard and I hoped to link several faces together in a big day- the first climb alone, of 13,401′ White Benchmark, is over 4,000′ from the Snodgrass trailhead. We had traveled much of this ground before, linking up White and Whiterock back in 2009. In addition to these two peaks, we were also hoping to ski the Spider Face, a line which has been eluding me for years. Looks like it will have to wait a little longer…
We started off in the dark, skiing down to the East River via headlamp. As much as I hate the alarm clock going off well before dawn, once I'm up it's hard not to admire the beauty of the early morning hours.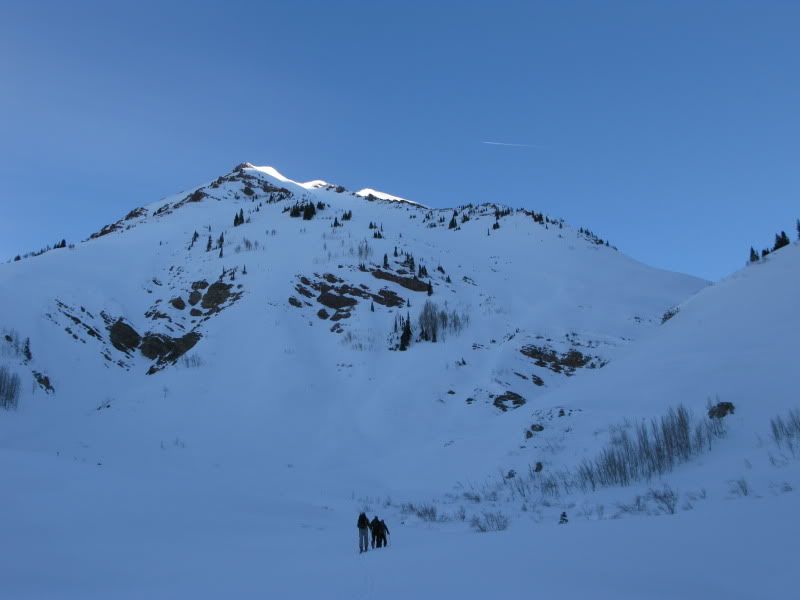 Whetstone:

Queen Basin, the Ten Little Indians, El Nacho, and Gothic.

West Face of Teocalli: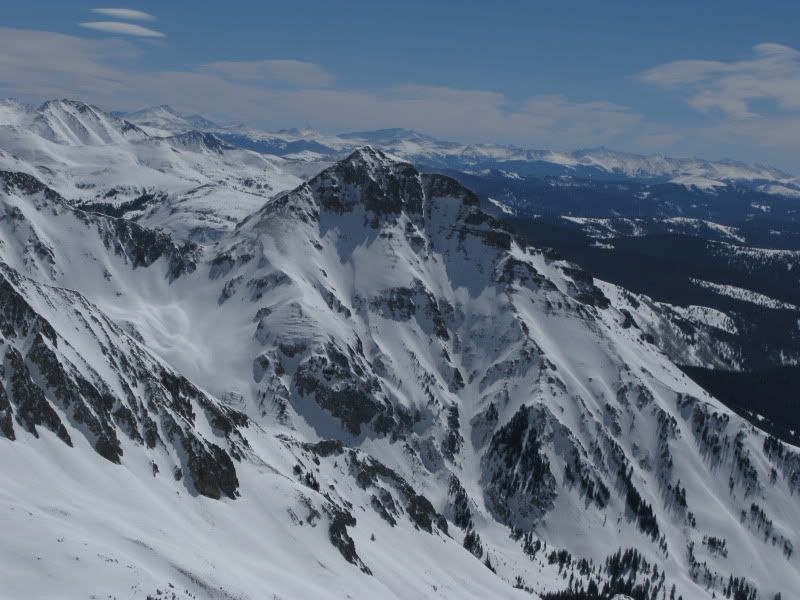 The Pyramid group, looking caked and ready to go: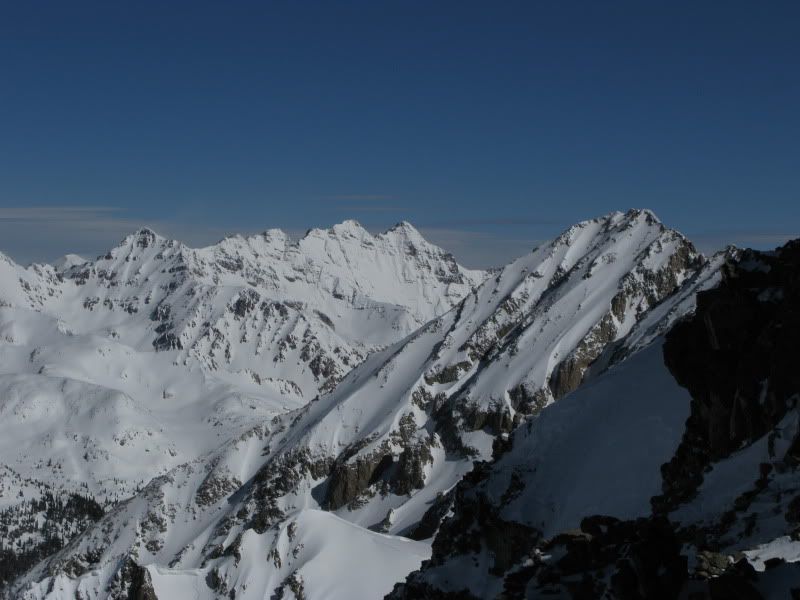 We skied the NE face of White, a short but steep line which would take us towards Whiterock. Conditions on this aspect were wind affected, so we all opted for the couloir line rather than the face we had been eying ever since our last trip to the area. Jasper: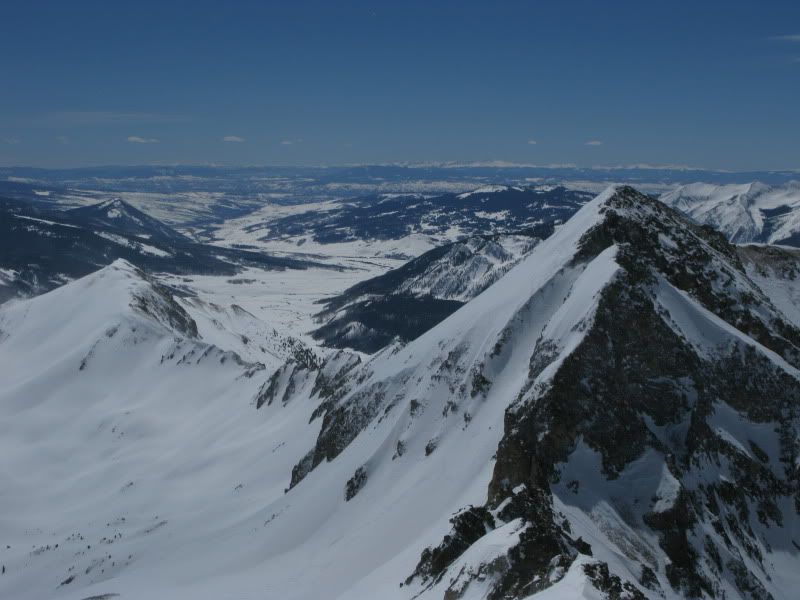 The wind had continued to hammer all day, much to our dismay, and we were already starting to reconsider our plans. Rather than ski the long SW face of Whiterock, we decided to ski the S face instead, a shorter route which would still give us the option of heading towards the Spider Face.

Conditions continued to be variable. Pete:

Jasper: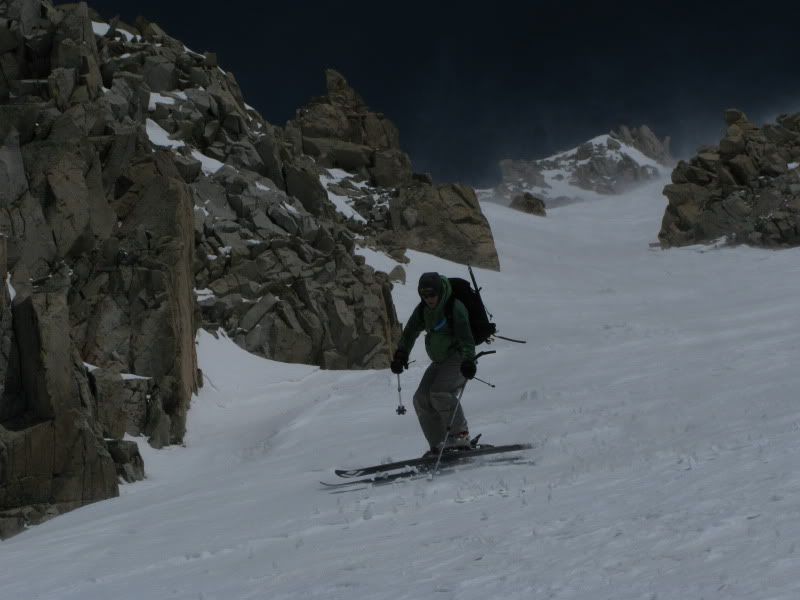 Howard:

Given the continued wind and variable conditions, we decided to save the exposed Spider Face for another day. Rather than ski down the valley to Copper Creek and slog all the way out from there, we decided to do some more climbing to reach the Red Rock section of No Name ridge, a prominent feature from the Crested Butte Ski area. Towards the goats!: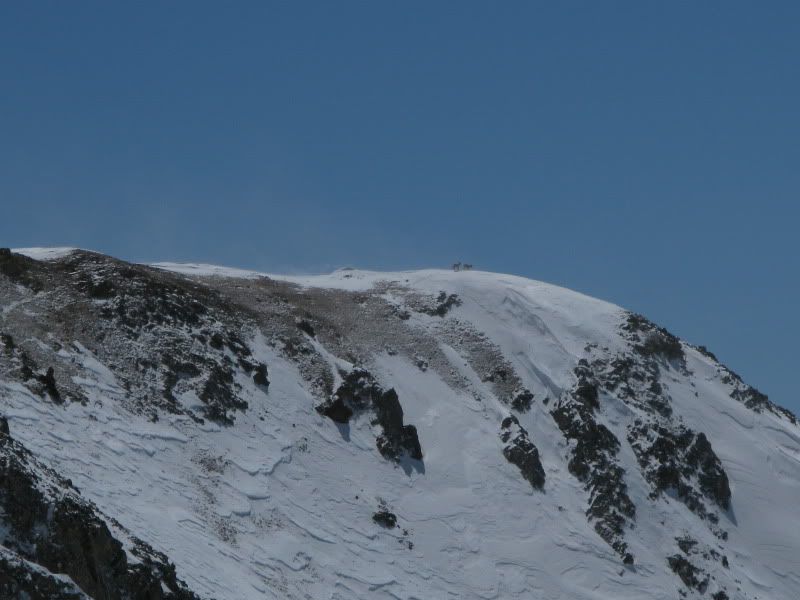 Josh: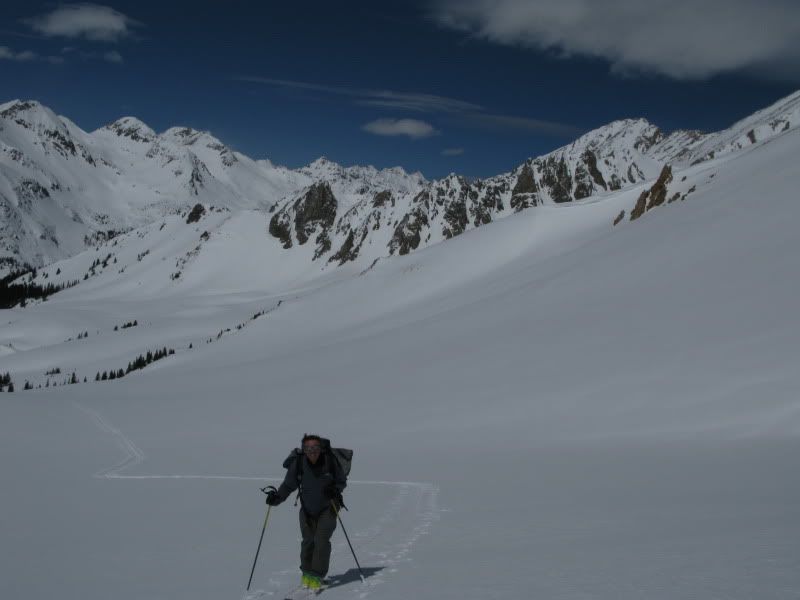 Our final descent had gotten enough sun to get nice and soft, definitely our best turns of the day. Pete:

Jasper:

Spot the skiers, still high on the face: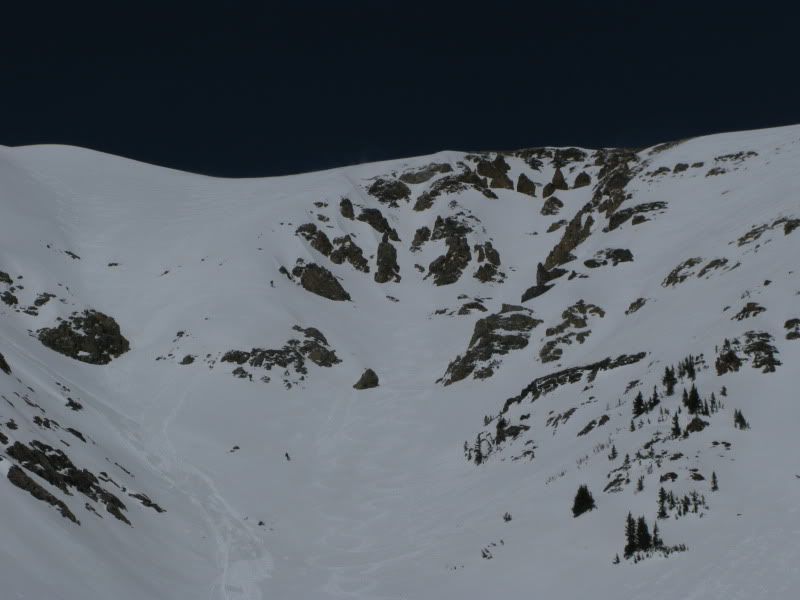 Another view of the No Name ridge: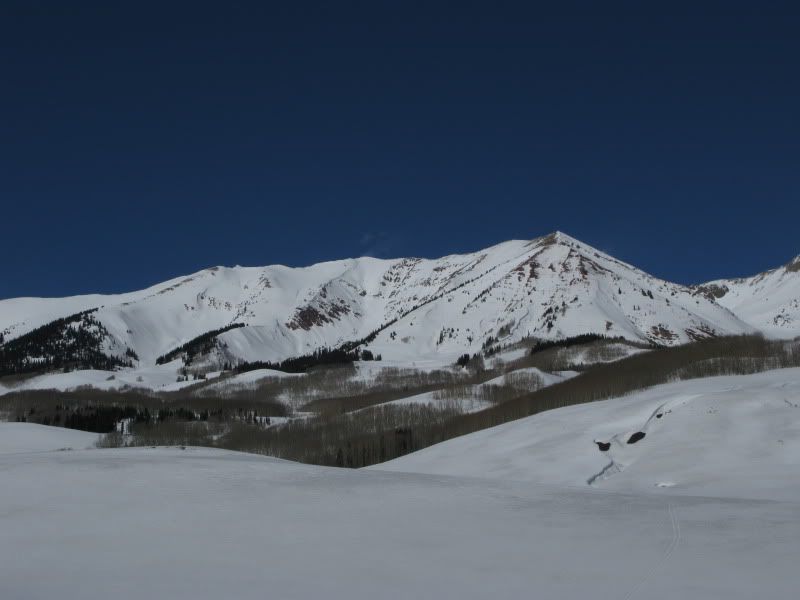 While we didn't get to ski everything we set out to, we did end up skiing three new faces and put in a lot of miles deep in the heart of the wilderness. All in all, it was a great day and hopefully a precursor of lots of long spring days to come. 'Til next time…
Frank
loves snow more than anything... except his wife.  He ensures his food is digested properly by chewing it 32 times before swallowing.He is a full-time real estate agent serving
Crested Butte and Gunnison
and would be honored to send you his
monthly newsletter.
Latest posts by Frank Konsella (see all)