TR: After work skin – CB Peak (5 Apr 2011)
(Last Updated On: April 13, 2011)
Okay I'll admit it. I've got a bit of spring fever. But, when most people dream of beaches and bathing suits during spring, I dream of skiing. The longer days, the wonderful sunshine, and the blanket of creamy snow all around me make me want to head to the highest peaks and the gnarliest lines that I dream to ski.
While the peak of Crested Butte isn't exactly gnarly or very high, it's an ambition all the same when done as an after work skin. I usually make it a ritual to visit the peak during closing day every year. Well, last Sunday's closing day the weather was poor and the peak never opened. Feeling sad that I was missing my annual ritual, I vouched to skin up to the peak later on during the week.
Tuesday was the day. It was bluebird and wonderful- the perfect day to be outside. I began at 5 pm and headed up International. The peak was still 3000 ft above me.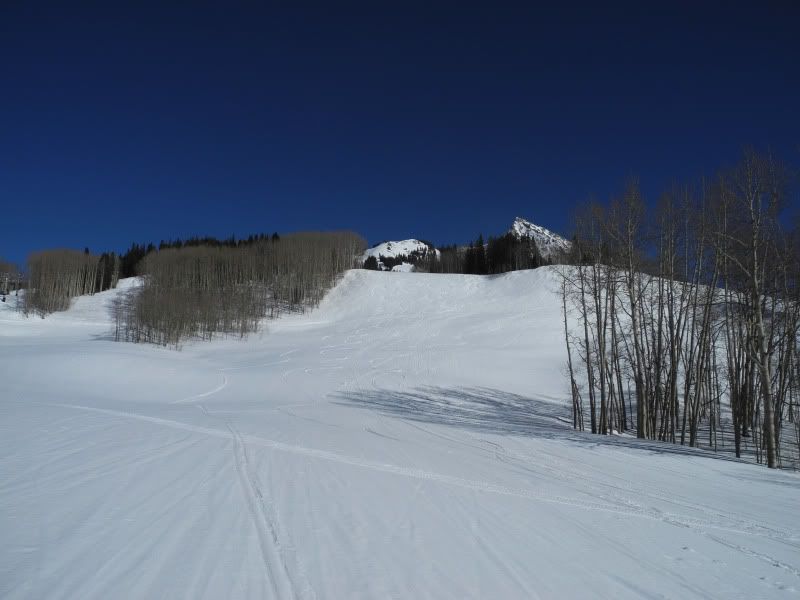 Getting closer, but not really.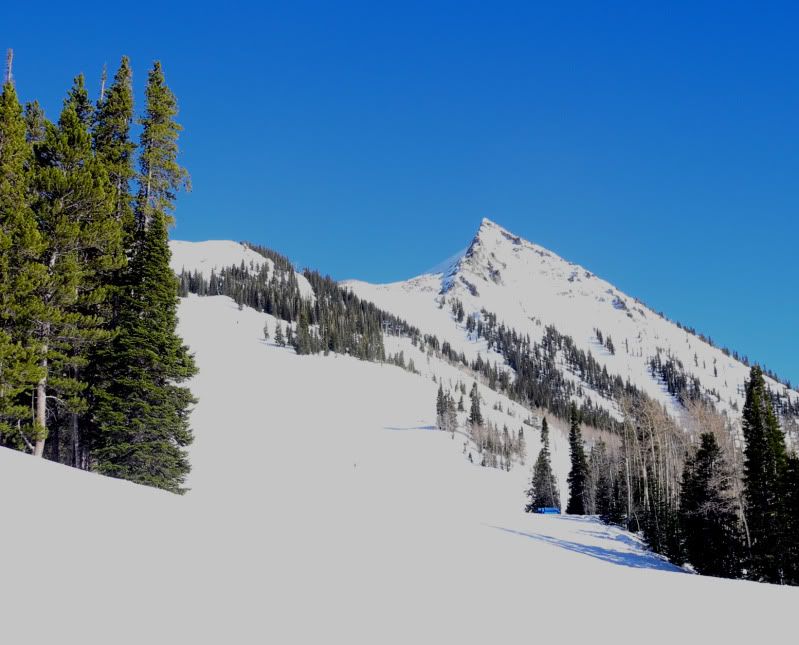 I was enjoying myself.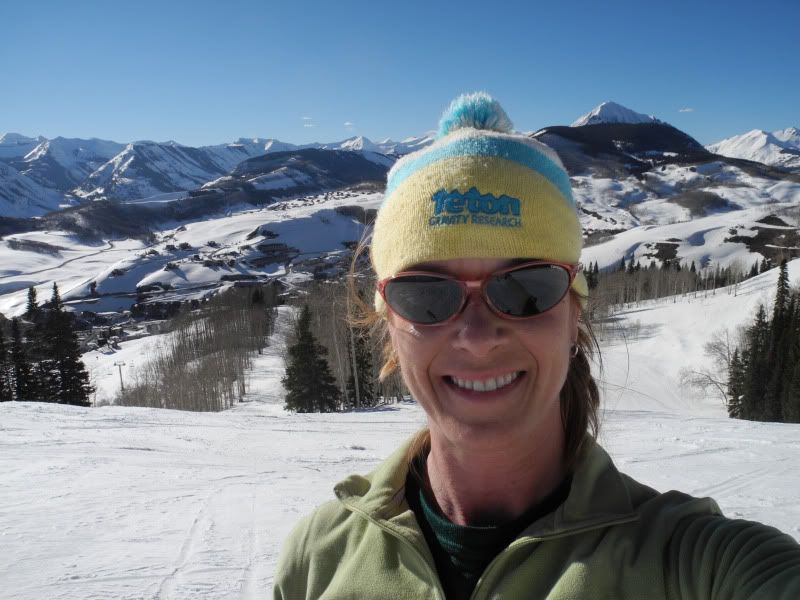 The views, of course, were great. White.

The town of Mount Crested Butte below.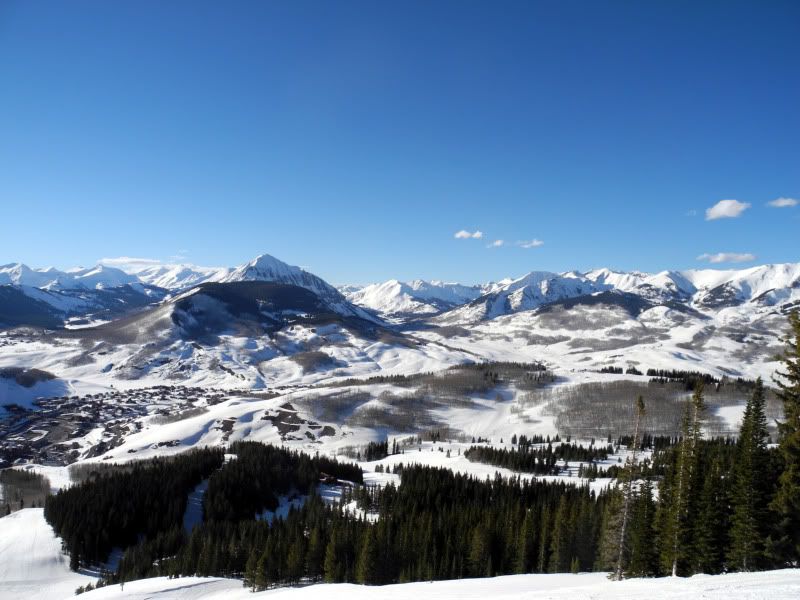 After ascending International, I wrapped around to the left, passing under the Twister lift.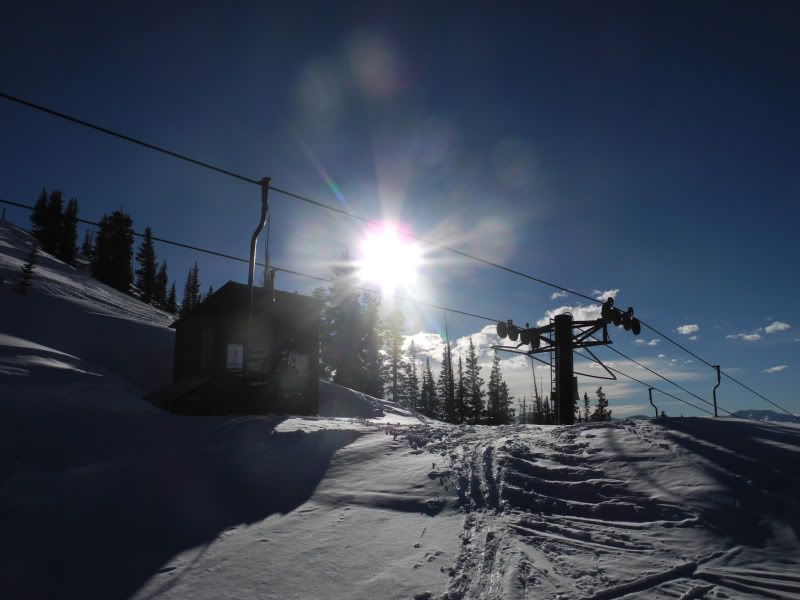 I passed by the patrol shack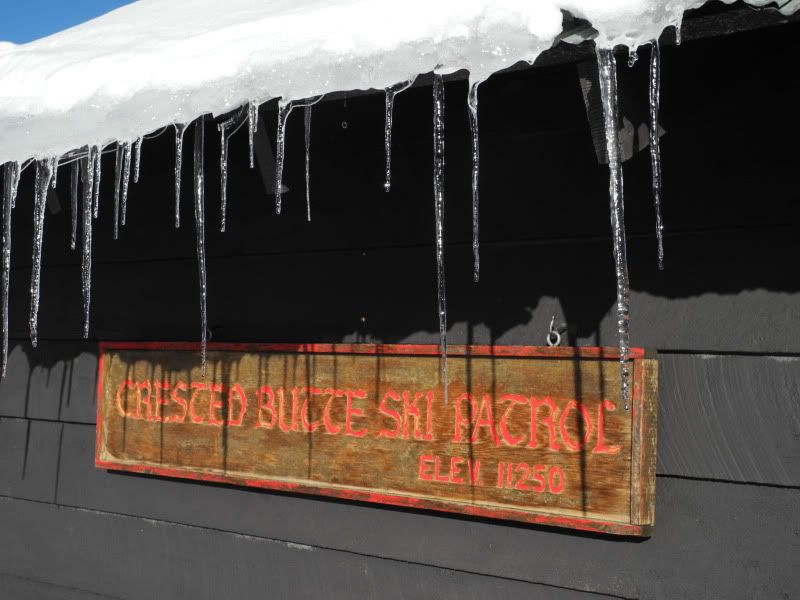 and then headed up toward the High Lift. Along the way, I couldn't resist stopping and checking out the status of the pow cam- which was still fully functioning. The pow cam captured me talking on the phone with Frank explaining to him how to take a screen shot 🙂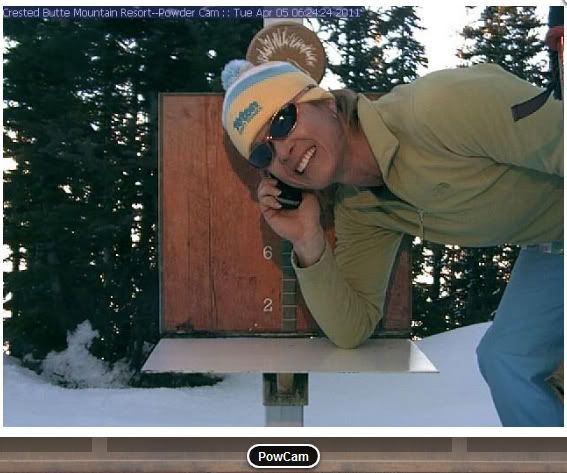 The peak, so close, but still so far!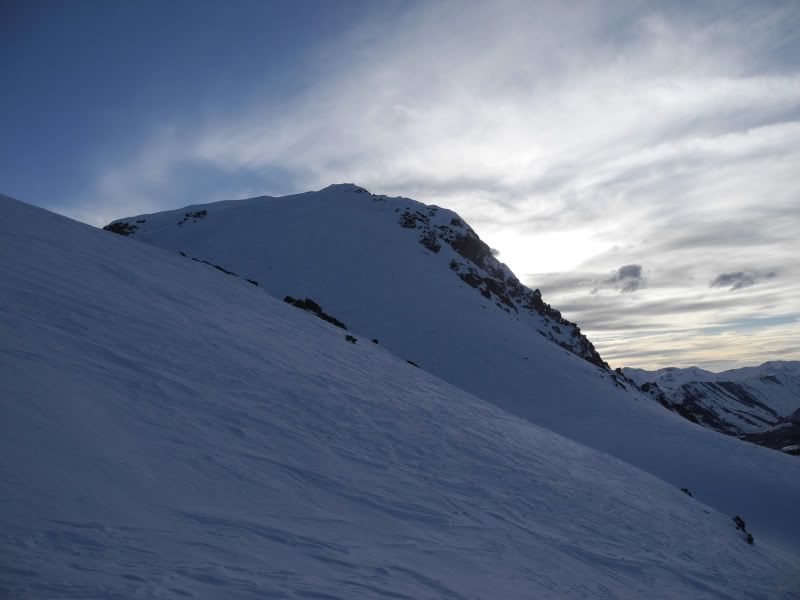 The summit, as the sun began to set.

The town of Crested Butte below.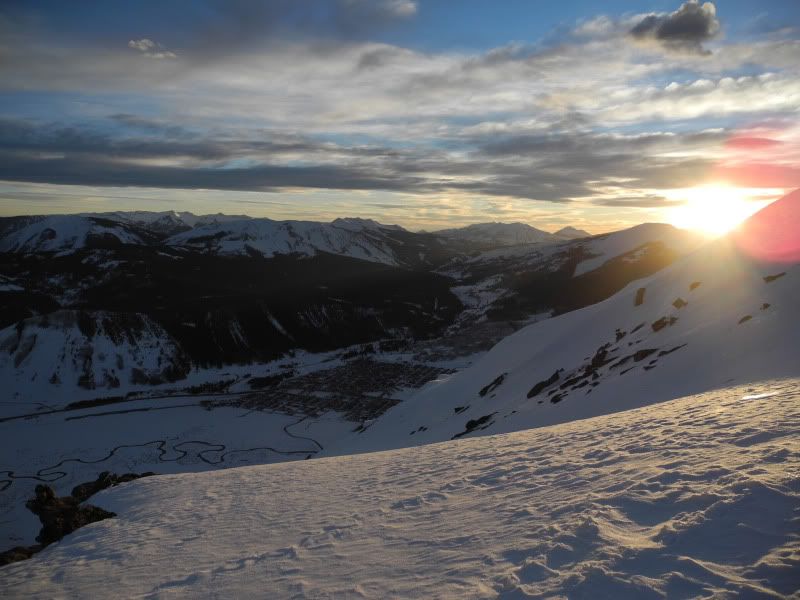 Castle and Teocalli.

I reached the summit at 7:20, two hours and twenty minutes after starting. But, I believe the 3000 ft climb could easily be done in less than two hours. I spent at least 15 minutes messing around with the pow cam and stopped several more times to take pictures. But, I enjoyed the summit at sunset.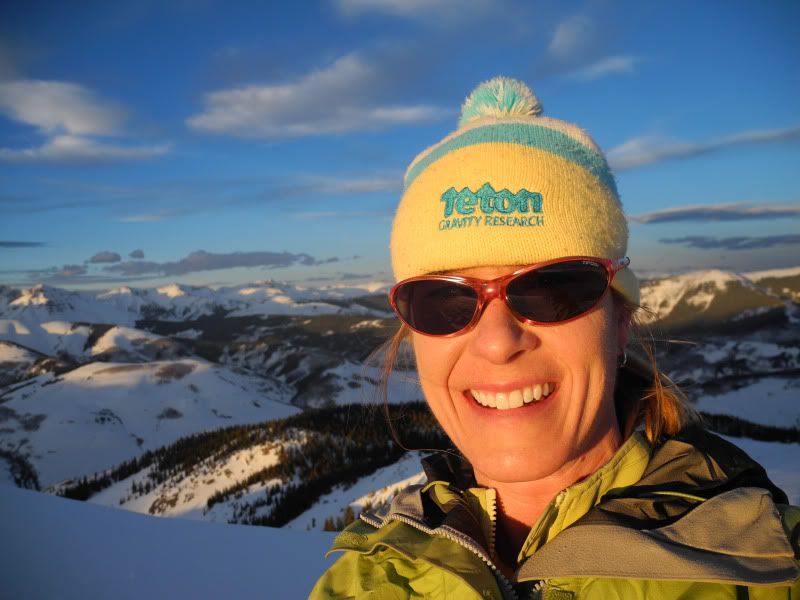 The hues were beautiful as I skied down from the summit.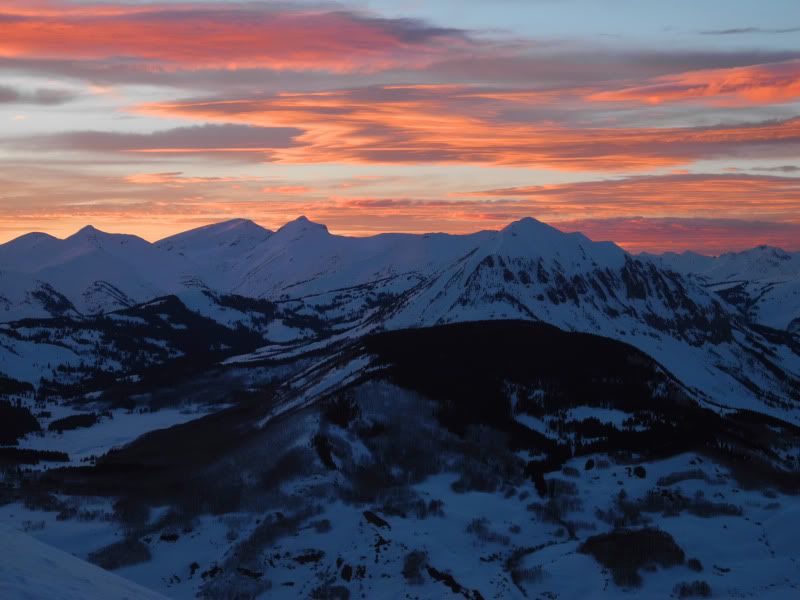 And the skiing wasn't bad either! I enjoyed fresh pow on Big Chute and Ruby Chief. The light was fading as I arrived back to the base. But I couldn't help but look back and think, "I was just up there." 🙂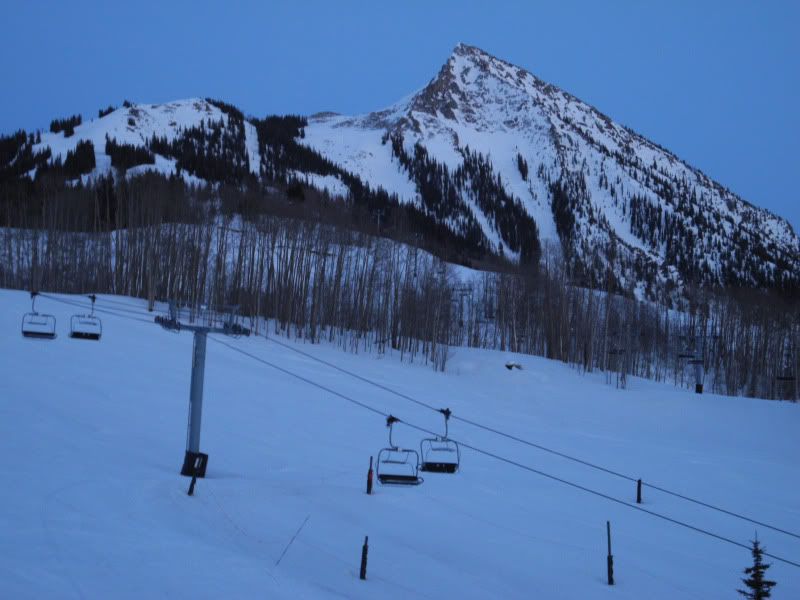 Aside from skiing, biking, and all outdoorsy things,
Brittany Walker Konsella
also loves smiles and chocolate 🙂 Even though she excels at higher level math and chemistry, she still confuses left from right. Find out more about
Brittany
!
Latest posts by Brittany Walker Konsella (see all)