The Whole Enchilada: Moab, Utah 10.16.10
(Last Updated On: October 19, 2010)
Several years ago, I heard my first whispers of a trail that started high in the La Sal mountains above Moab which eventually connected with the Porcupine Rim trail and finished at the Colorado river, thousands of feet below. At the time, I'm not sure how legal this route was in its' entirety, but these days it's becoming Moab's signature ride. Brittany and I had hoped to ride it the previous weekend, but Brittany caught a cold and we retreated back to Crested Butte. With a high point of 11,200′, we decided it was now or never if we still wanted to ride the Enchilada this season before snowstorms shut it down. A big group of our friends were already headed that way, so we ended up as a group of 8 when we boarded the shuttle Saturday morning. Several shuttle companies will take riders up to Geyser Pass for $25, which is well worth the cost given the length of the drive.
Several other shuttle companies were dropping their customers off around the same time as our group, giving us a taste of the crowds which would be the norm for the day. We quickly descended a few hundred feet from Geyser Pass at 10,600 before beginning the climb towards Burro Pass.

I've always thought of the La Sals as a magical place, so close to the desert and yet so far away. Everything about the Whole Enchilada so far felt just like home. The descent off Burro Pass felt just like a number of trails found in Colorado. Rob:

Sydney and Zach: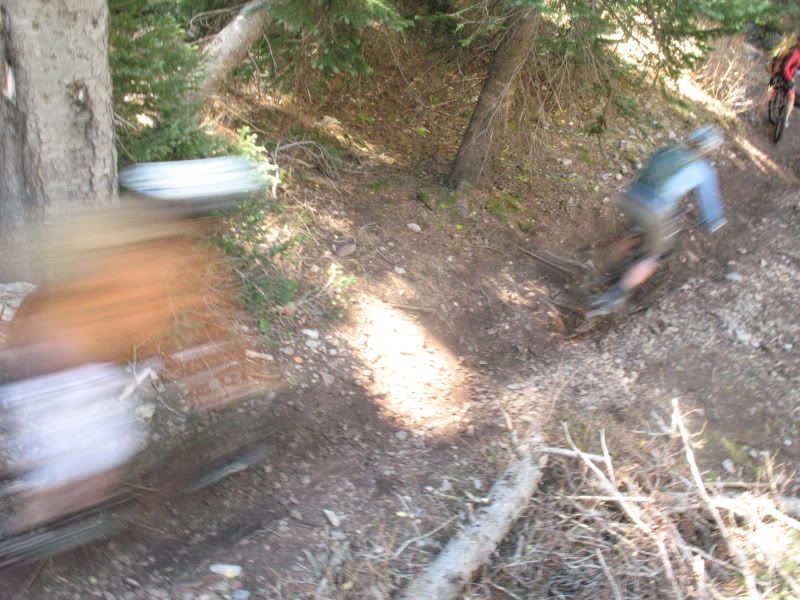 Zach, barely clearing a creek jump:

The trees were still holding on here in Utah:

Eric:

Brittany; we started way up in the mountains behind her.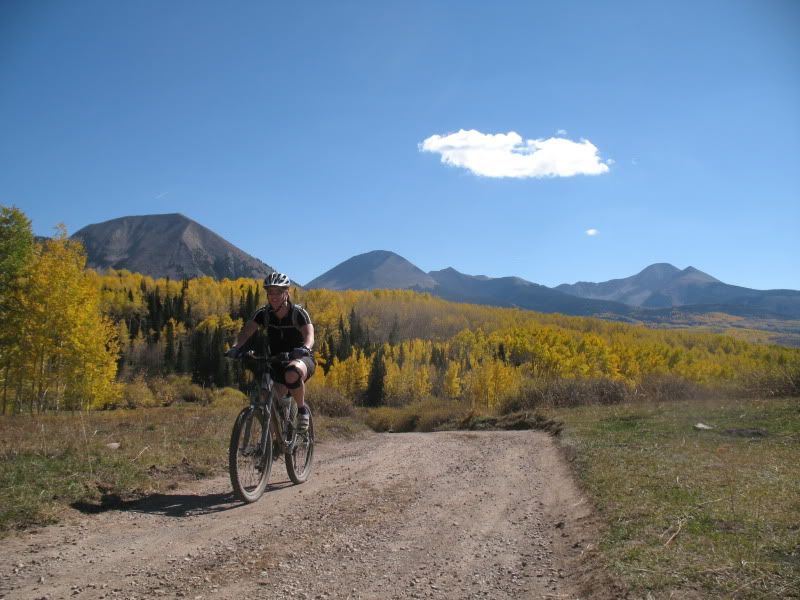 After Warner Lake, the terrain changes to Scrub Oak and the trail uses a section of trail known as Hazzard County. There are a number of jumps, berms and twisty singletrack on this section. Brittany:

Hazzard County ends all to quickly and the trail joins up with the Kokopelli road for a while. A fire ran through this area not too many years ago, giving it a ghostly appearance.

The desert views opened up more and more as we continued our descent towards the Colorado.

The next section of trail is UPS, which marks the beginning of the more difficult desert riding. Brittany:

Rob clearing the notch:

More views: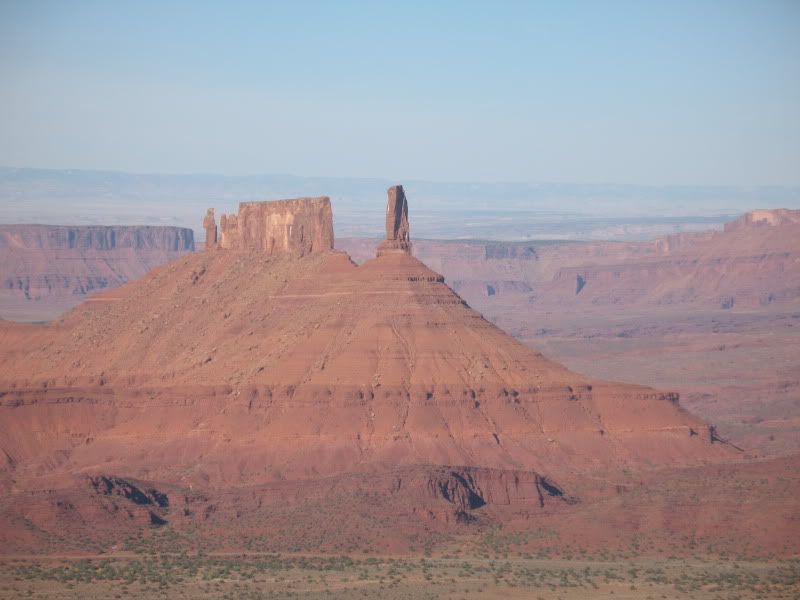 UPS eventually runs into the Porcupine Rim 4wd road, which eventually turns into trail to finish off the day. Trevor, with the CO river below:

In total, we covered roughly 36 miles, and well over 6,000′ of vertical over a total of 3.5 hours (ride-time: the actual time was at least 6 hours including a few flats and mechanicals. This included some road miles getting back to our vehicles in town). The Whole Enchilada is without question one of the finer rides in the country, covering a wide variety of not just trail type, but also climates and flora/fauna. Of course, a trail like the Whole Enchilada is bound to have a downside, and in this case that downside is the crowds. Granted, a nice fall Saturday is high season in the desert, but still, it's tough to share a trail with hundreds of other people. The busiest days on 401 or the Monarch Crest pale in comparison to what we experienced last weekend. Personally, I would highly recommend riding this trail on a weekday if at all possible.
Support 14erskiers and protect yourself when riding 6,000′ descents: On Sale – Up To 60% Off Mountain Bike Body Armor At HucknRoll.com. Valid While Supplies Last.
Frank
loves snow more than anything... except his wife.  He ensures his food is digested properly by chewing it 32 times before swallowing.He is a full-time real estate agent serving
Crested Butte and Gunnison
and would be honored to send you his
monthly newsletter.
Latest posts by Frank Konsella (see all)