Frozen Beaver Face 2.22.09
(Last Updated On: March 2, 2009)
I just got back from some time in Golden, so it took a while to get this one up. Here it is….
After an awesome day on Afley, Pete and I decided to drink a couple of beers at the Forest Queen in Crested Butte. Our friend Josh joined us, having just gotten back from his own ski near the ghost town of Pittsburg. Once I found out he had skied the steep, Jackson-esque cirque above Pittsburg, I knew I had to round some folks up and ski it too. Rob, Sydney, and Luke were all game to ski this: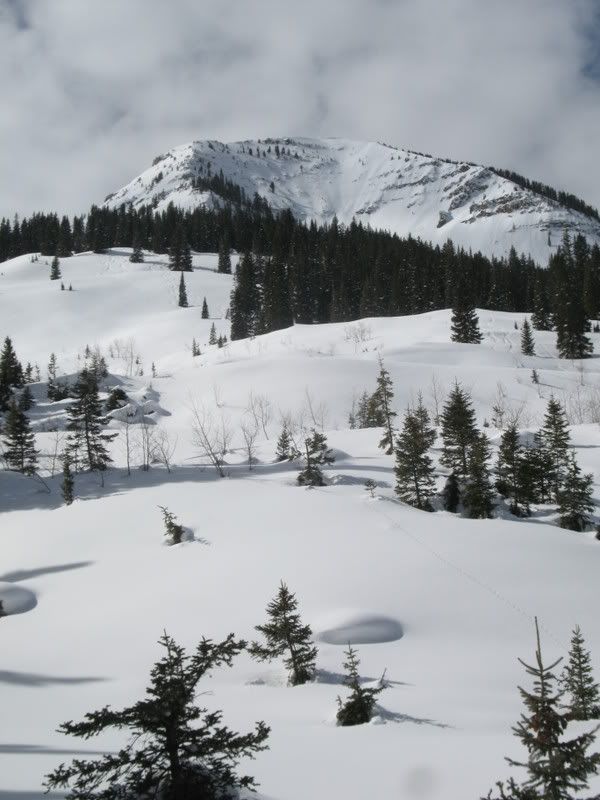 Earlier this winter, back when we had a horrible snowpack this face slid huge, taking out a beaver pond 2,000'+ below. Some friends happened to be touring in the area, and found the poor beaver, who had had its' home den and pond destroyed in the slide. The little guy was still alive, but with his shelter destroyed, it was tough to imagine him lasting much longer. So, I decided to call this "Frozen Beaver Face" from here on out. It is actually a small subpeak (11,861′) attached to Schuykill Mountain (12,146′)
We followed the established skintrack as it got steeper and steeper, and more exposed, along a ridge. In fact, this was probably the scariest skintrack I've ever done. We all had to take our skis off here when the track went right through some rocks: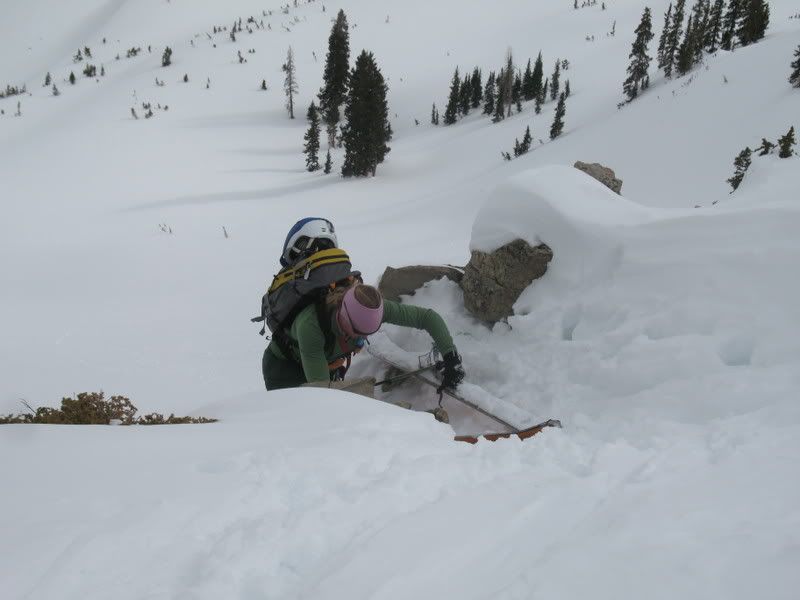 Eventually, Luke, Sydney, and Rob decided that the skintrack wasn't for them and started bootpacking. Of course, on a shaded slope like this one in February, the snow wasn't very consolidated and bootpacking was just as hard. Rob:

After a long time, we finally got onto easier terrain and had a great view of Schuykill and the approaching storm: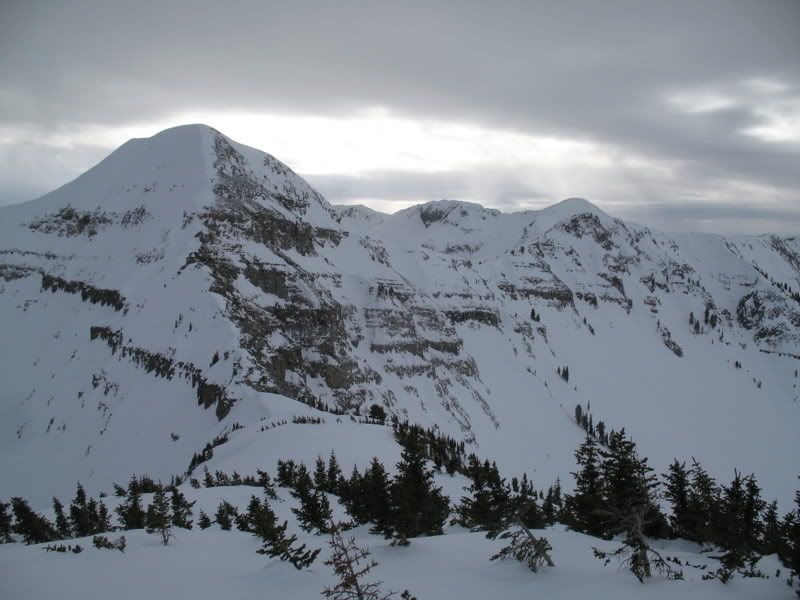 At this point, we had lost our light so we don't have a ton of great shots, but here they are anyway. The skiing was great- recycled powder on a steep and complicated face- had it been sunnier this may have even been the day of the year. Anyway, here's the view from the top: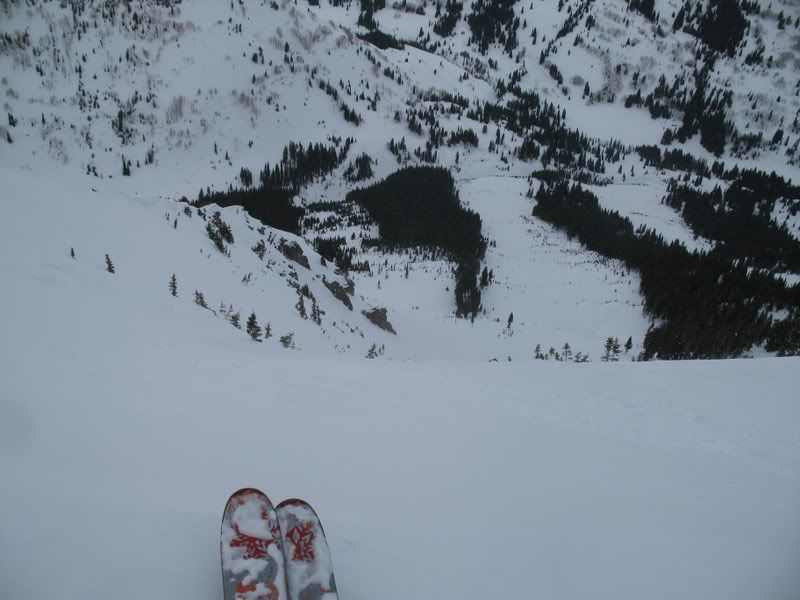 Rob dropped in first: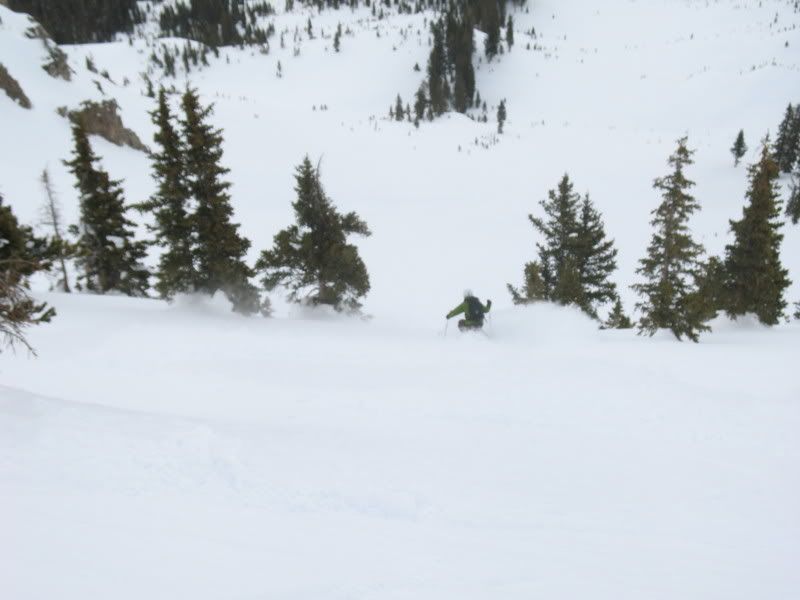 Followed by Luke: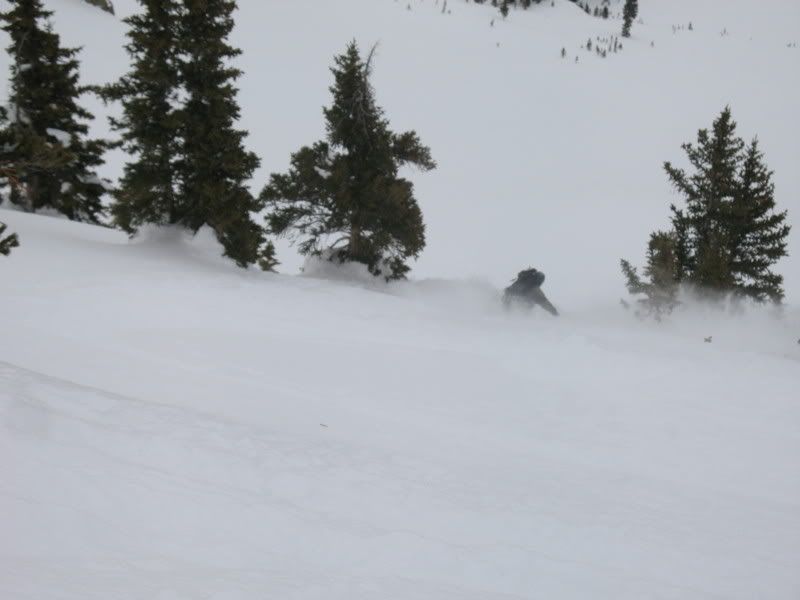 Sydney schralper: (with the added benefit of a not-fully-open shutter)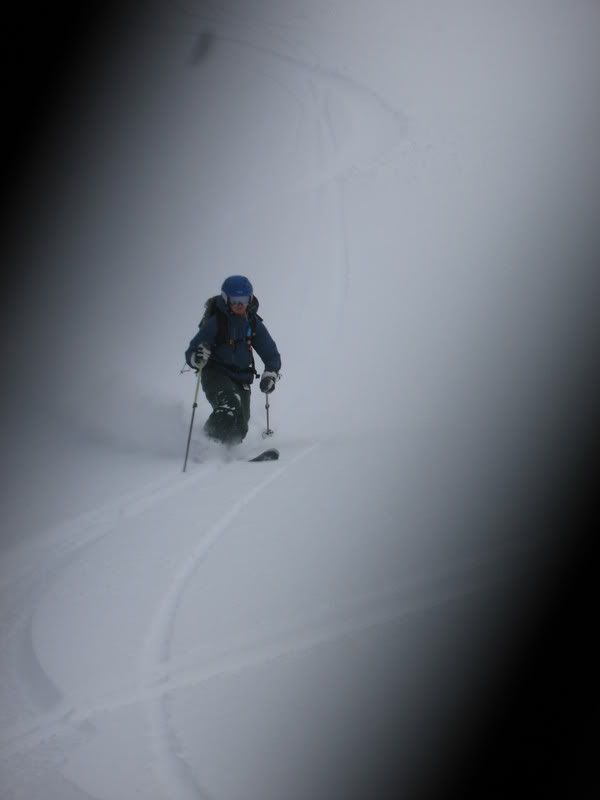 The bottom was super fun, too, with lots of rolls and other features to play on. Rob: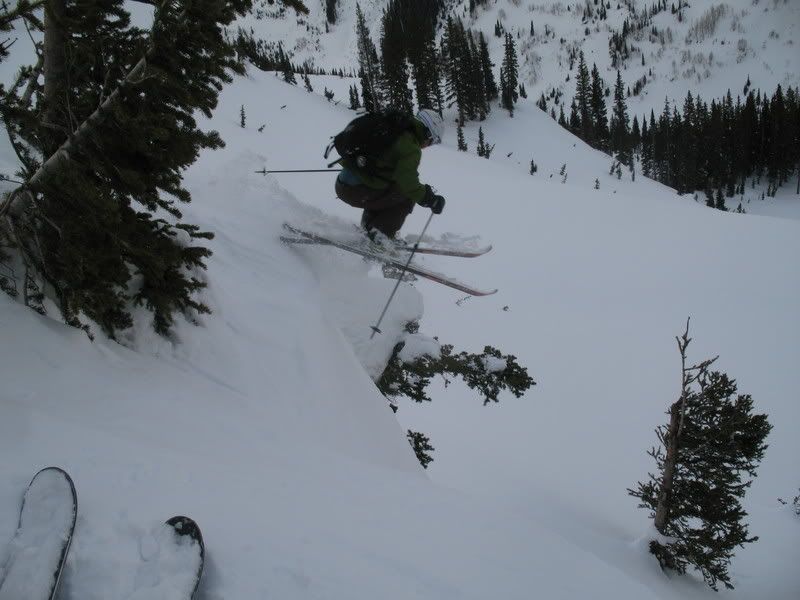 All in all, this was another line that I've looked at for a long time and finally got to ski. It didn't disappoint.
Frank
loves snow more than anything... except his wife.  He ensures his food is digested properly by chewing it 32 times before swallowing.He is a full-time real estate agent serving
Crested Butte and Gunnison
and would be honored to send you his
monthly newsletter.
Latest posts by Frank Konsella (see all)