TR: Trail 413 August, 2008
(Last Updated On: November 12, 2008)
Brittany and I rode this around the same time that our Thrillhead blogs went down, so even though it is now ski season, I thought I would put up some biking photos.
Trail 413 is one of my favorite rides in Gunnison county. The descent is steep and technical, and you're unlikely to see other people on it once you get off the Gunnison spur trail. The ride starts at the dinner station campground near Taylor reservoir, and is about 18 miles long, almost all of it on singletrack. It usually takes me about 2 and a half hours ride time, but it can easily take 5 hours. The first part of the trail is on the Gunnison Spur of the Colorado Trail, a terrific trail that has been somewhat ruined by dirtbikes like a lot of other trails in the area. Brittany on a short downhill section of the Gunnison Spur, heading towards Matchless Mountain: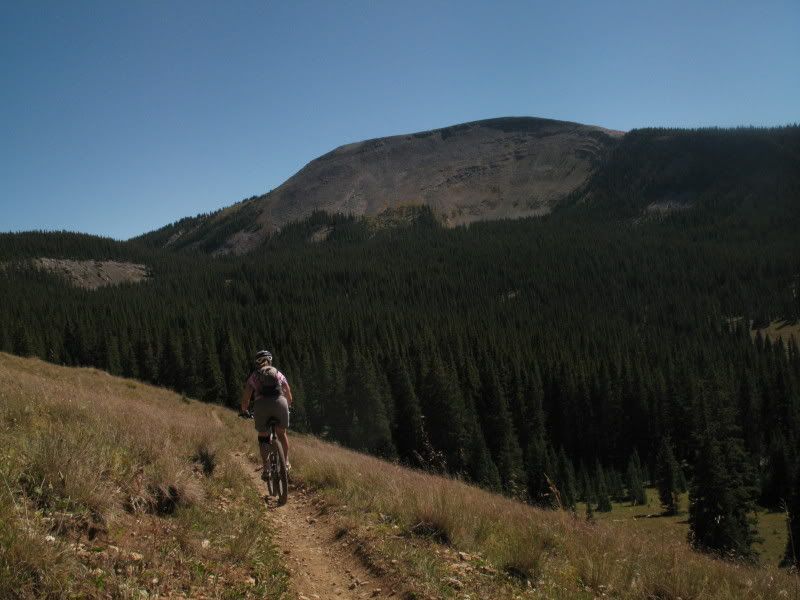 After a lot of climbing and even a fair bit of hike-a-biking, 413 starts to descend towards Park Cone: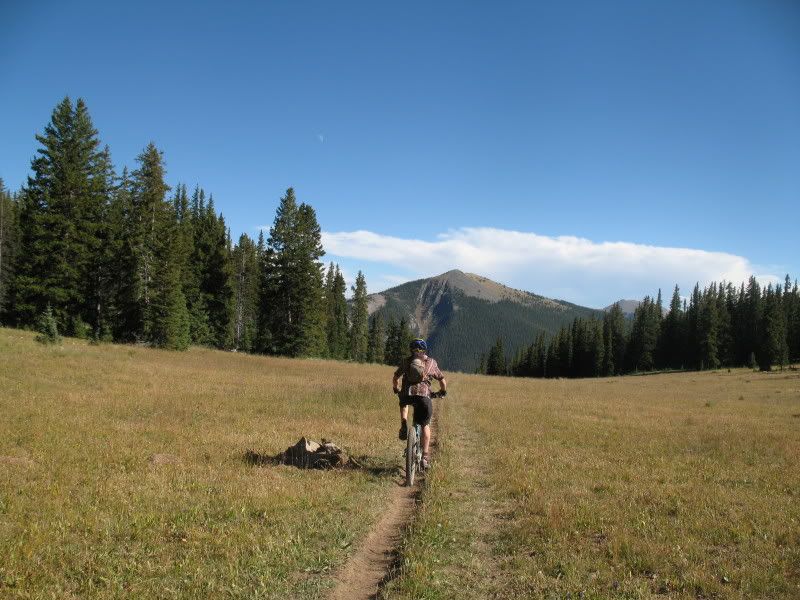 Later in the descent, Brittany rides with the Sawatch range in the background: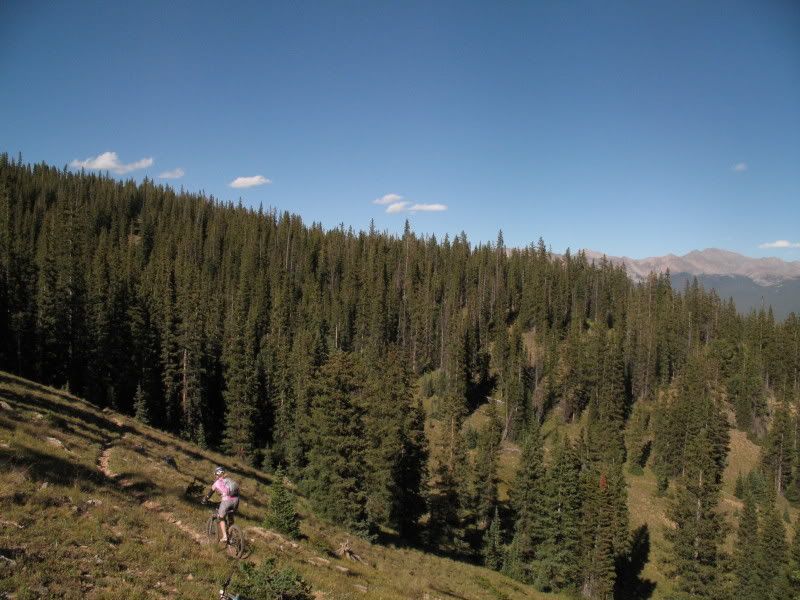 Frank starts down one of the steepest sections of trail towards Taylor reservoir: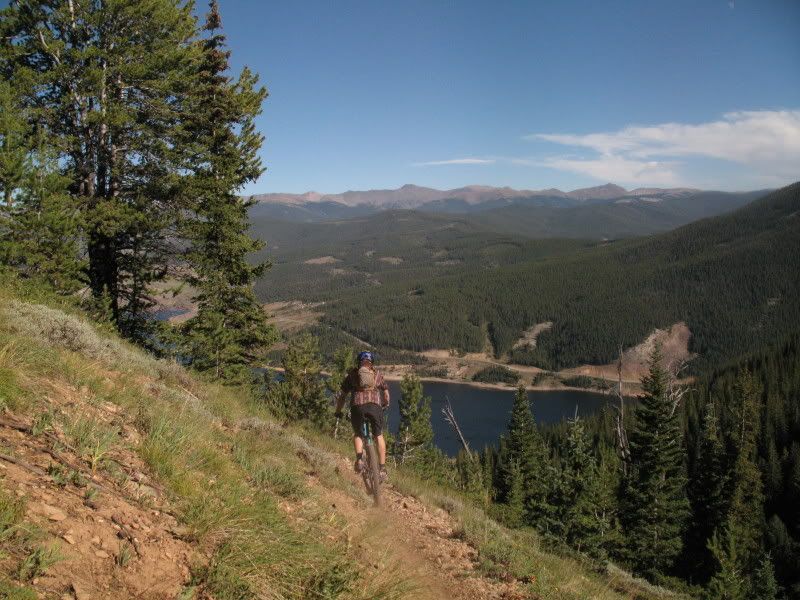 Brittany and a cool tree in a steep section: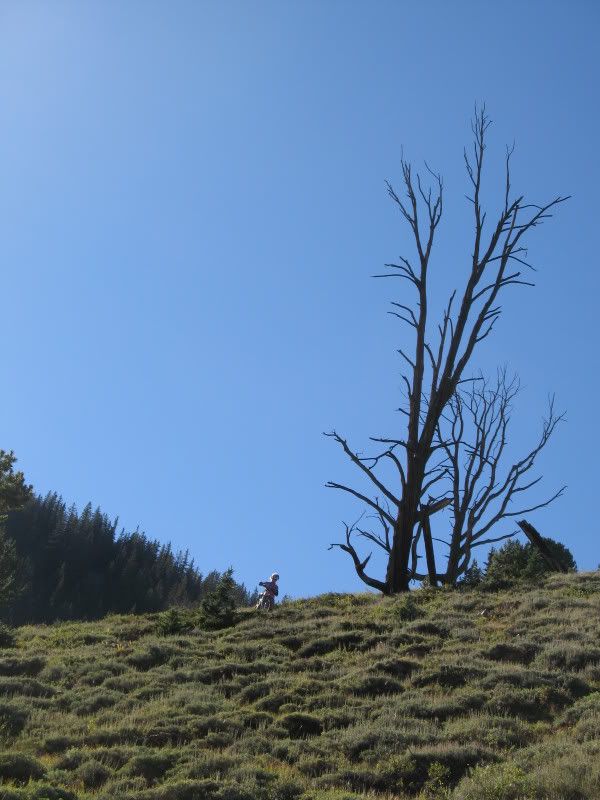 Frank: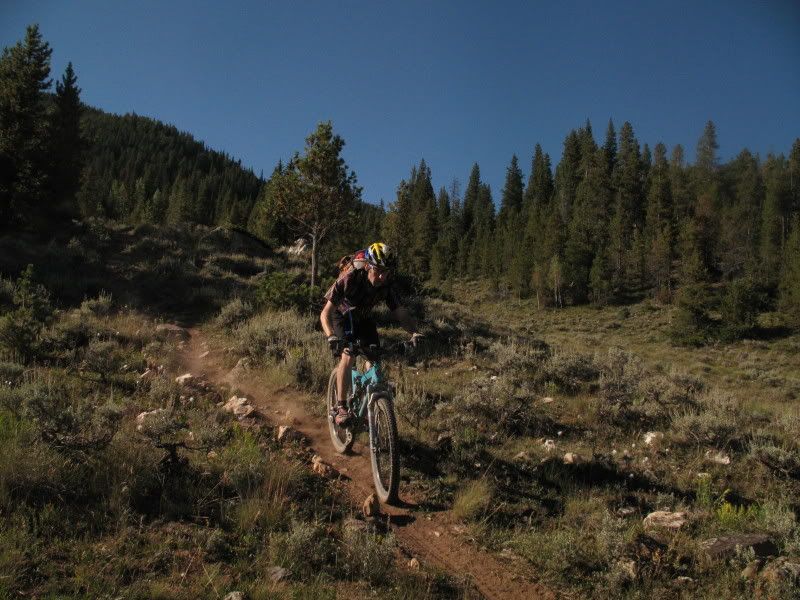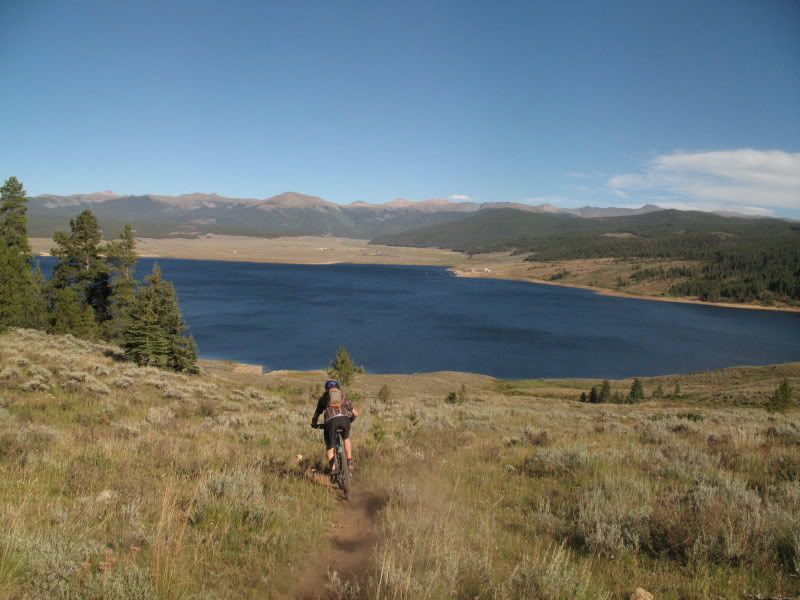 Eventually, the trail contours around the shores of the lake. While the downhill starts near treeline, the ending is in open sage country. Eventually the trail ends where the Taylor river goes into the lake, which is often a deep dangerous crossing, so this ride is best done when the water levels go back down in August or September. One more shot of Brittany near the reservoir:

Frank
loves snow more than anything... except his wife.  He ensures his food is digested properly by chewing it 32 times before swallowing.He is a full-time real estate agent serving
Crested Butte and Gunnison
and would be honored to send you his
monthly newsletter.
Latest posts by Frank Konsella (see all)