Mount Bellview 13,520′ 11.9.08
(Last Updated On: November 11, 2008)
Brittany and I decided to head up Schofield pass Sunday morning for a little skiing and exploring. We knew we could ski Halloween bowl again, but were open to some other choices as well. Not far after I parked, we saw this stuck Tacoma which confirmed that I parked mine in a good place: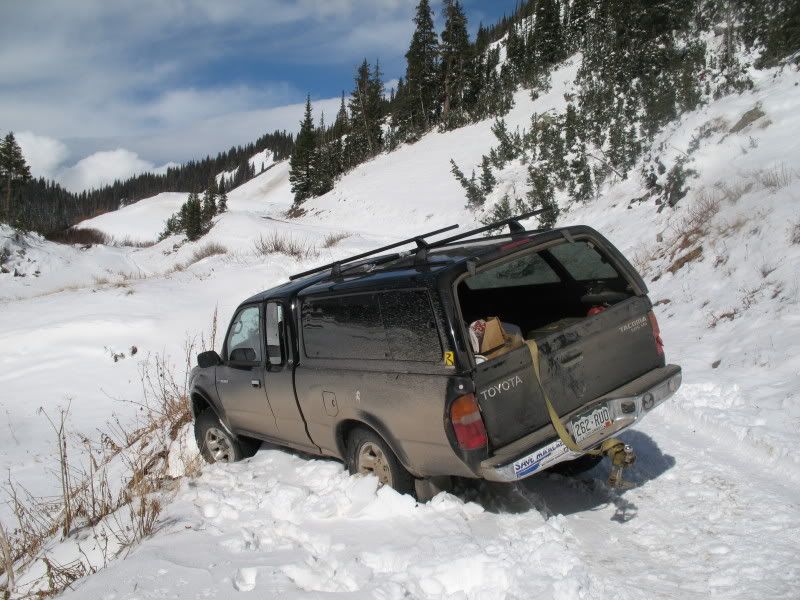 At the top of the pass, we saw a skintrack heading up the popular 401 bike trail, and decided to follow that to the summit of Mt. Bellview. While we knew this would lead to a South facing slope which wouldn't yield good skiing, we were in a mood to explore and headed up 401: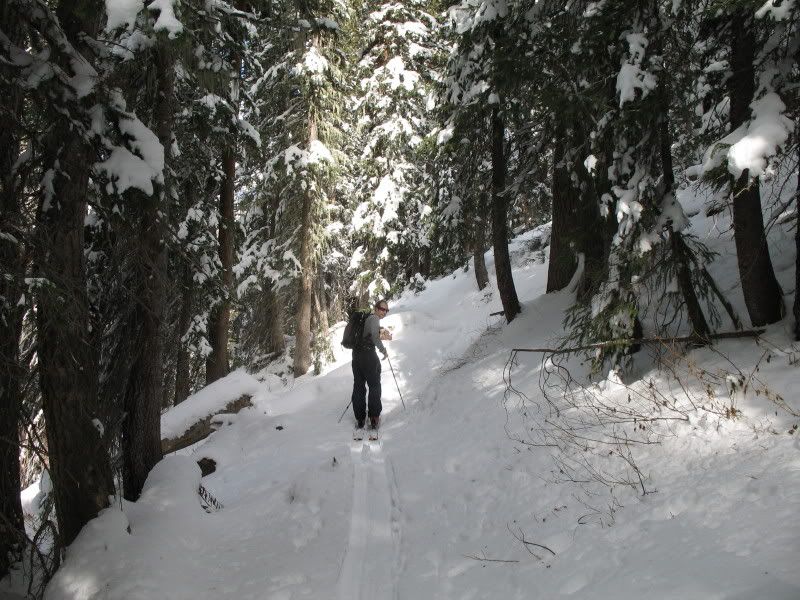 Brittany nears the summit with Baldy in the background.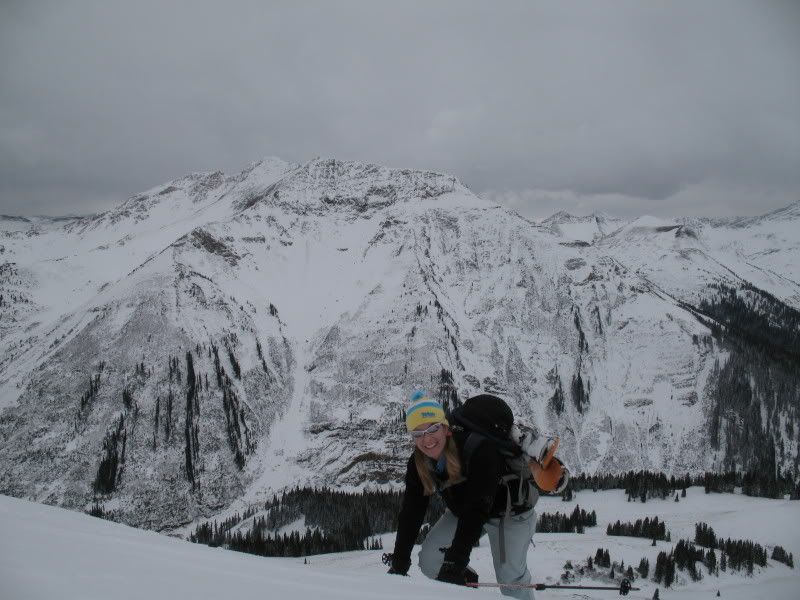 Frank on the summit with Snowmass in the background

Brittany on the summit with Crested butte in the background: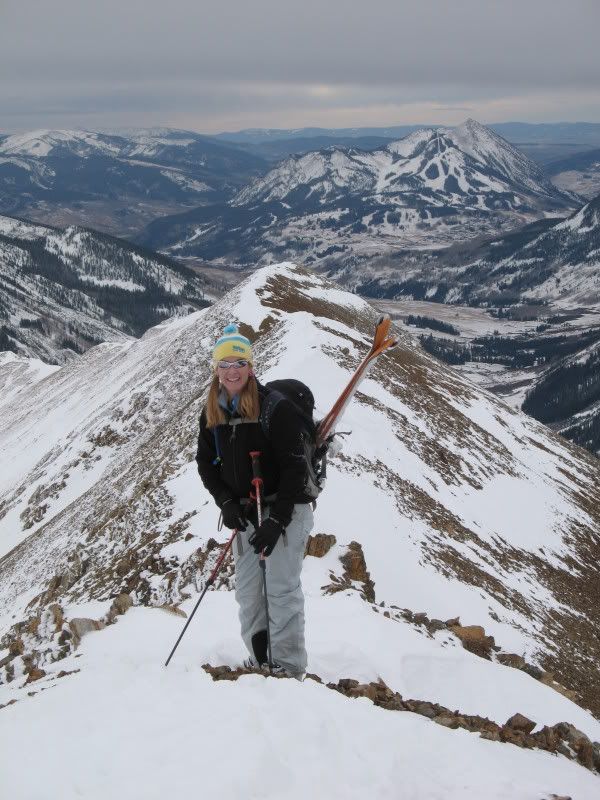 The day before, a small storm deposited lots of rime ice on the vegetation not yet covered with snow:

Precarious Peak to the NW: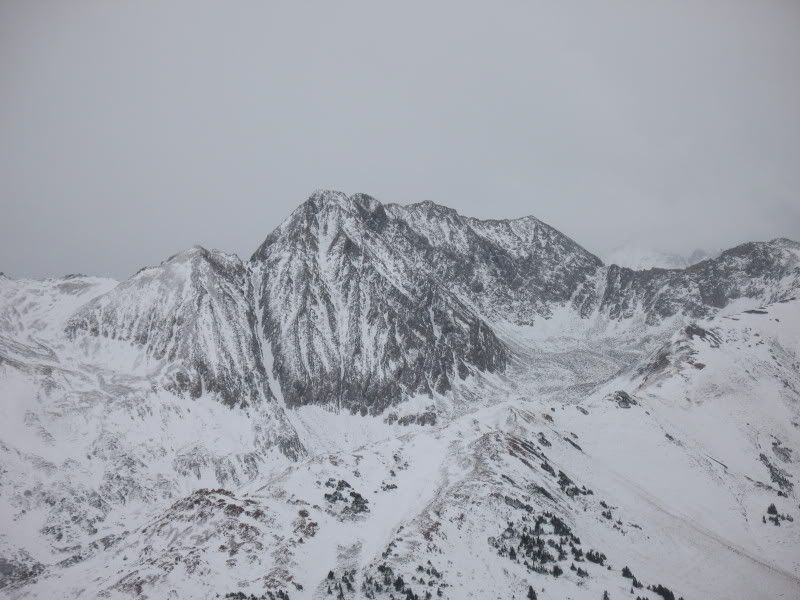 Maroon Bells, Bellview Mountain, and Pyramid: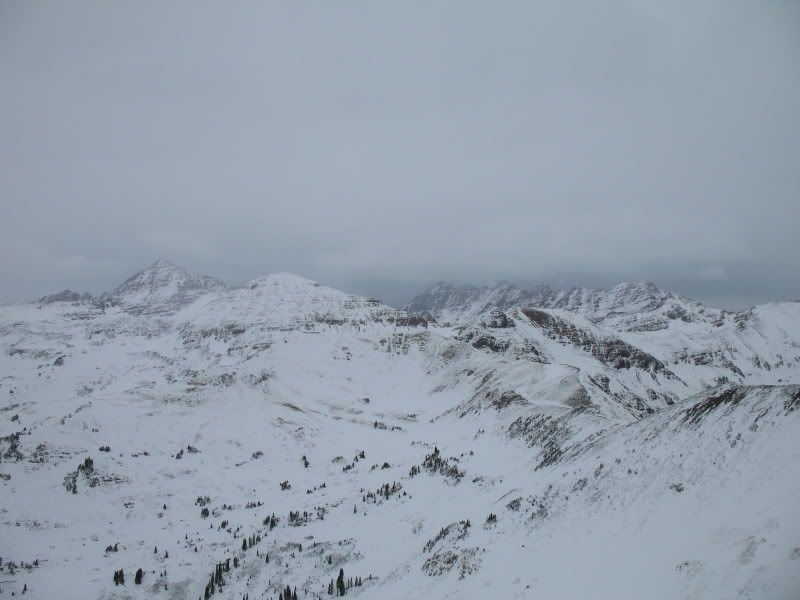 The mountains to the west (westernmost peaks of the Elks). I think they include Daly (not the one next to Capitol), Meadow Mountain, and Mt Richey. Anyone know for sure?

The top of the run was pretty smooth wind affected snow, and actually skied quite nicely. Brittany: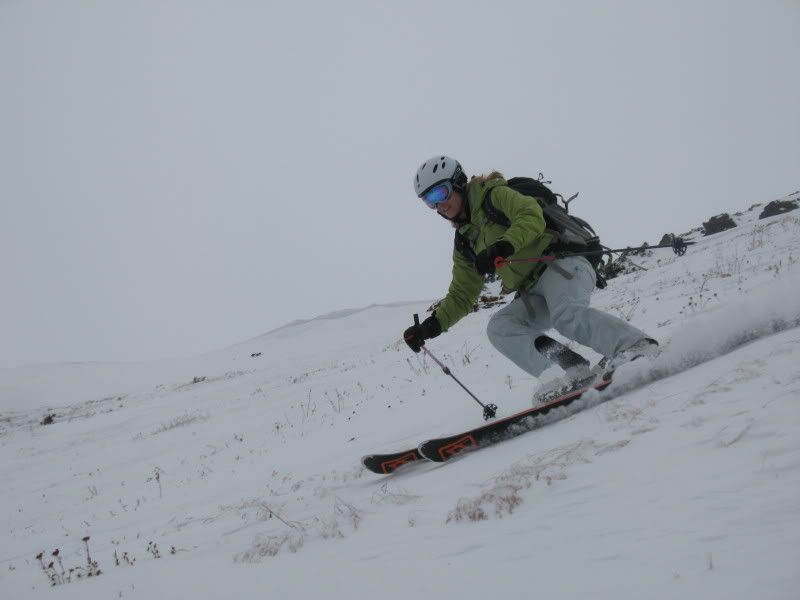 Frank: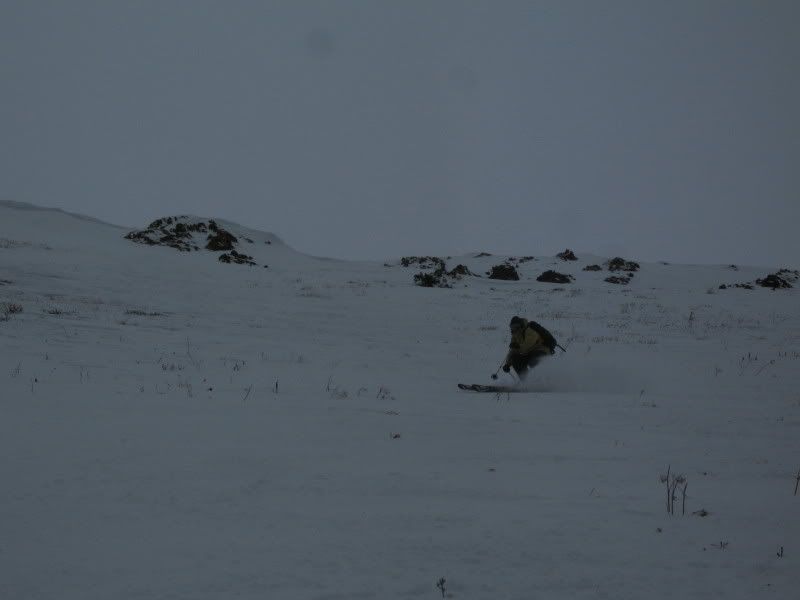 Lower down, the snow got thinner and more sun affected. while we still hit very few rocks, we were forced to make "gorilla turns" and get well away from the sun crust while turning:

In the end, we had fun despite the pretty poor snow conditions. We've gotten a little snow since then, but we sure could use a couple of feet to really get this season going again.
Frank
loves snow more than anything... except his wife.  He ensures his food is digested properly by chewing it 32 times before swallowing.He is a full-time real estate agent serving
Crested Butte and Gunnison
and would be honored to send you his
monthly newsletter.
Latest posts by Frank Konsella (see all)