(Last Updated On: July 3, 2012)
Day 7 was to be my last day in Alaska. Though the forecast wasn't looking as promising, again the forecasters were wrong. Day 7 was about as blue as Alaska gets 🙂
We headed out to Turnagain Pass with our friends Colin, Colin, and Emily. The skin up the mountain was cold until we felt the rays of the sun. Emily.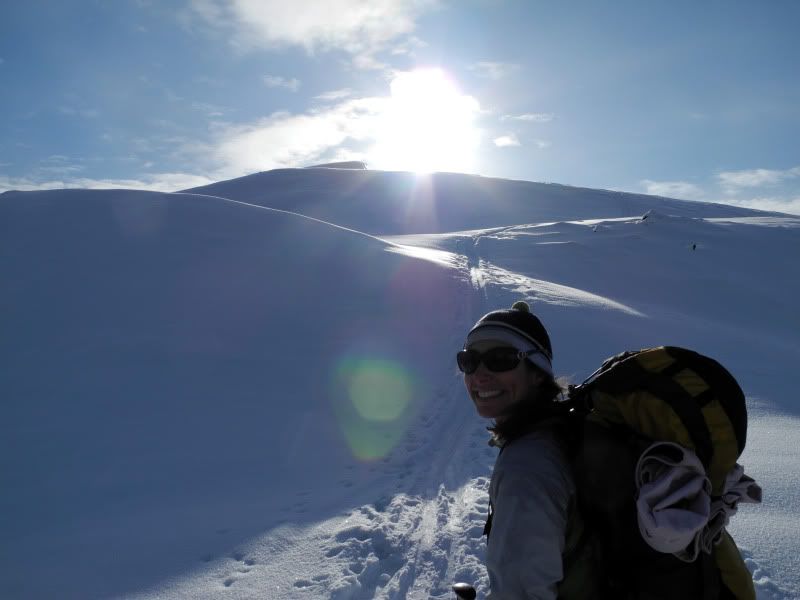 The blue skies allowed for fantastic views.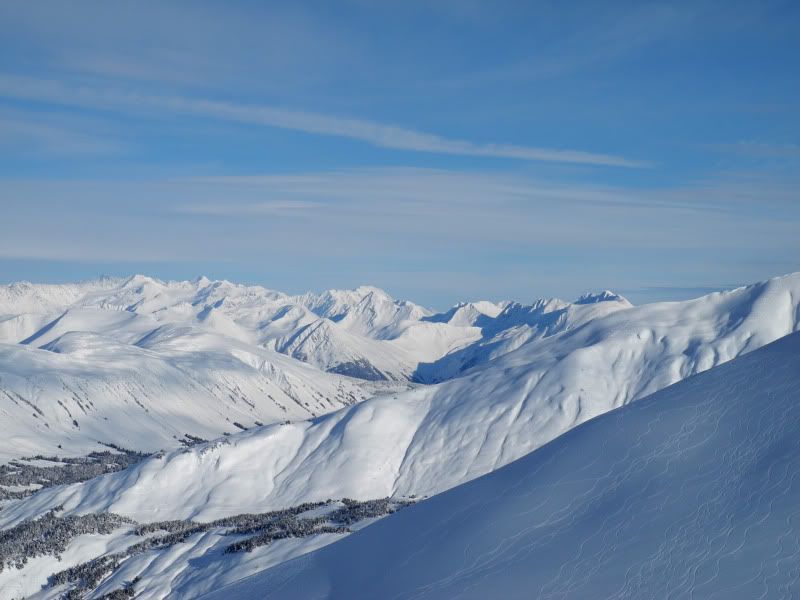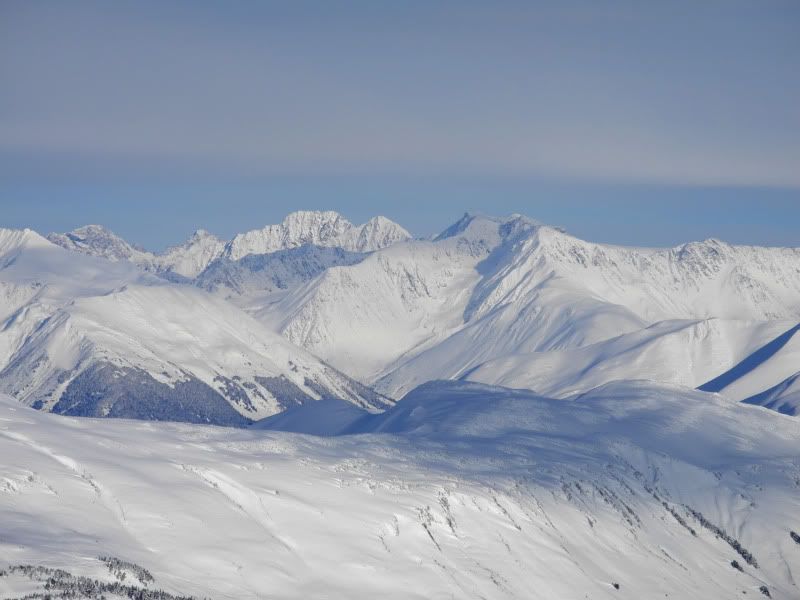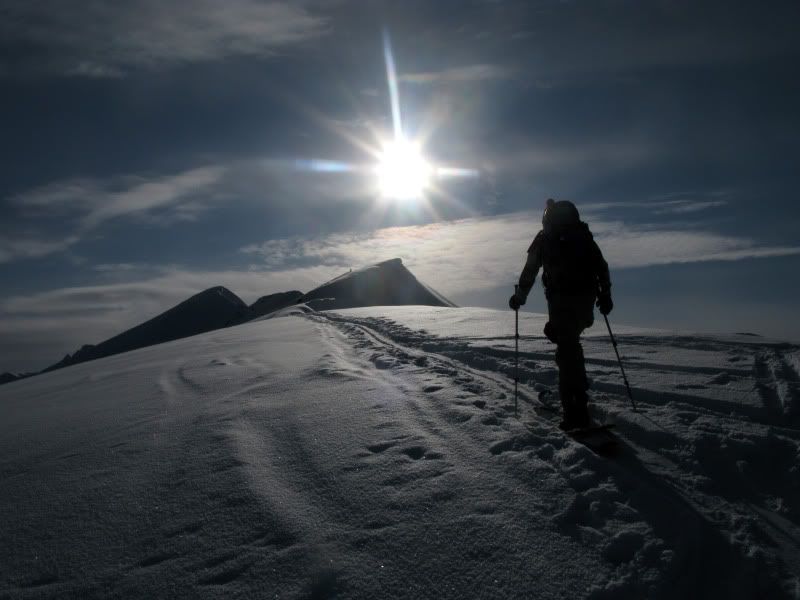 We gazed across the valley at the ridgeline we ascended and backside of TT43, where we had skied the previous day. Sure wish we'd been able to see more of the mountain while we were actually up there! 🙂

A closer view.

Admiring a line across the way – the couloir in the middle – a line we would eventually ski later in the day.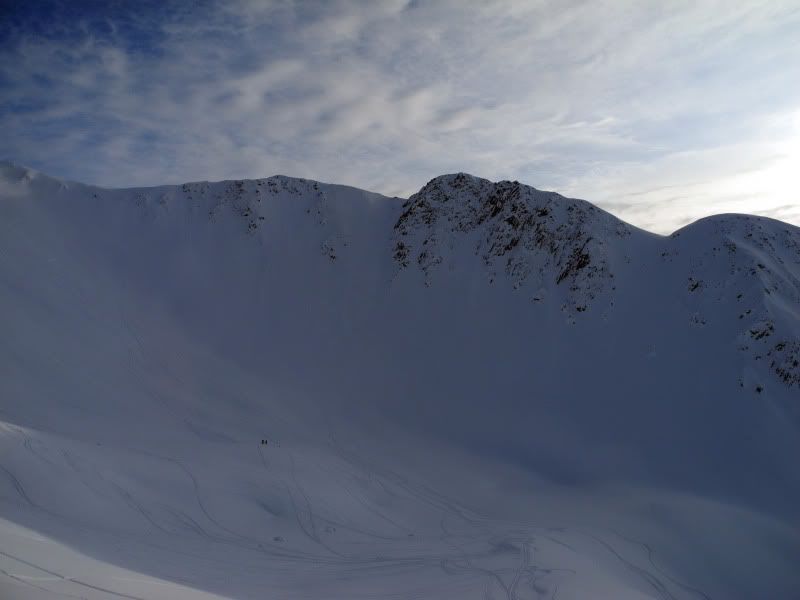 We found ourselves dropping into the same area where we'd been on Day 4. A sequence of Frank.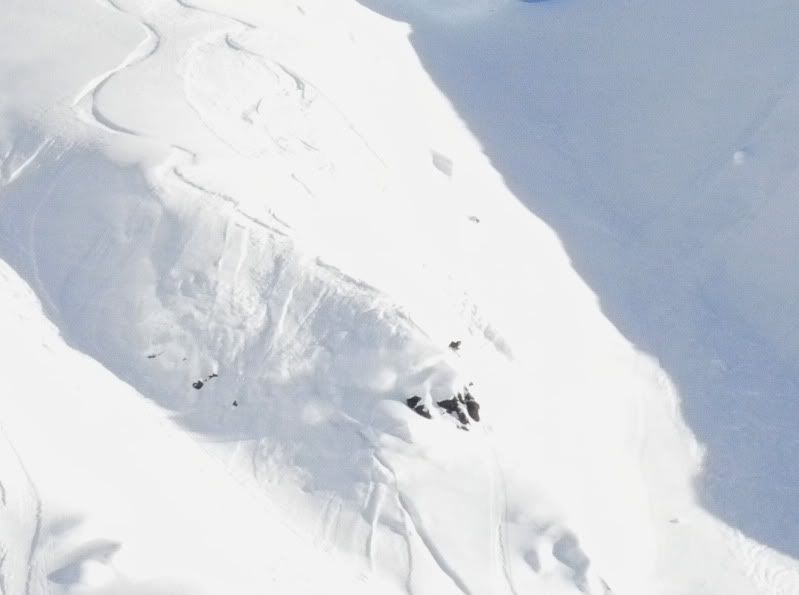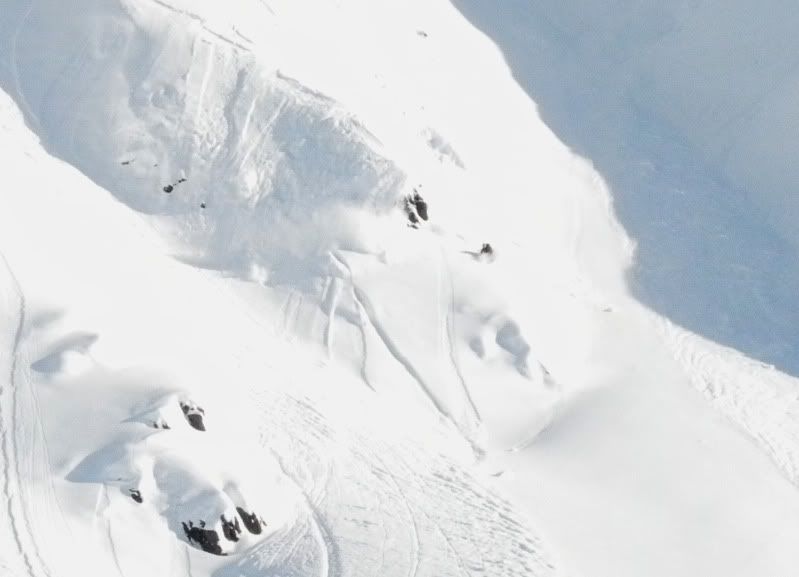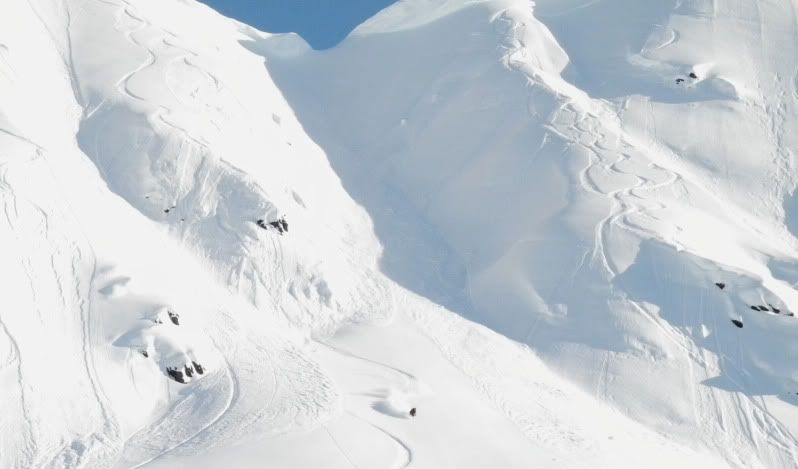 Being a beautiful Saturday, the area was quickly getting tracked out. So, we went deeper. As the clouds increased, I still kept admiring lines.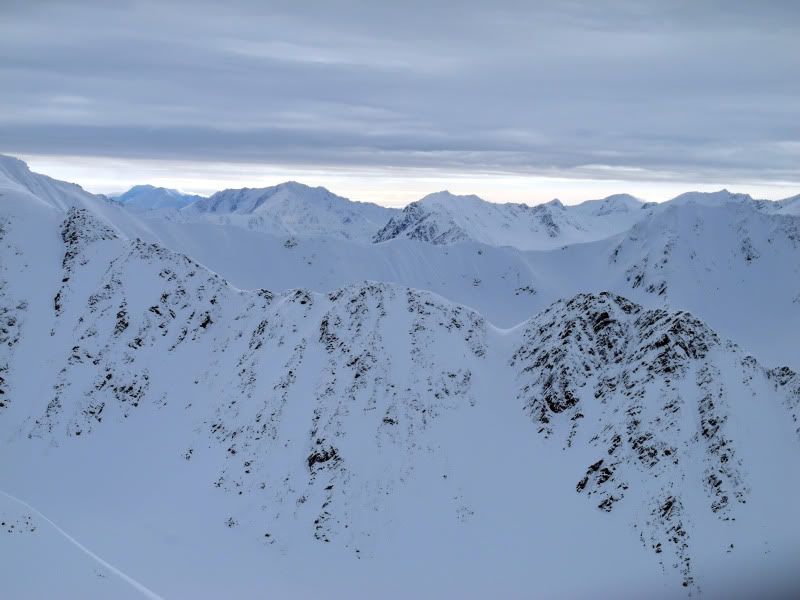 As we were traversing a ridge toward Gold Pan, we heard a peculiar sound that caught our attention. A cornice broke, causing a slide. It seemed to us that the cornice break was triggered by the person on the ridge above it, as shown in the picture.

A better look at the slide path as we discuss our line options.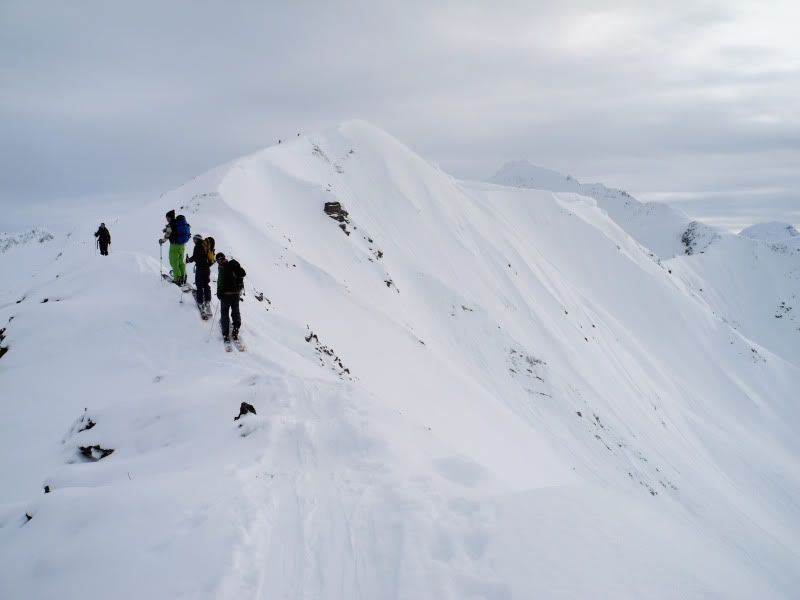 We decided to enjoy a bit of fresh pow. Emily.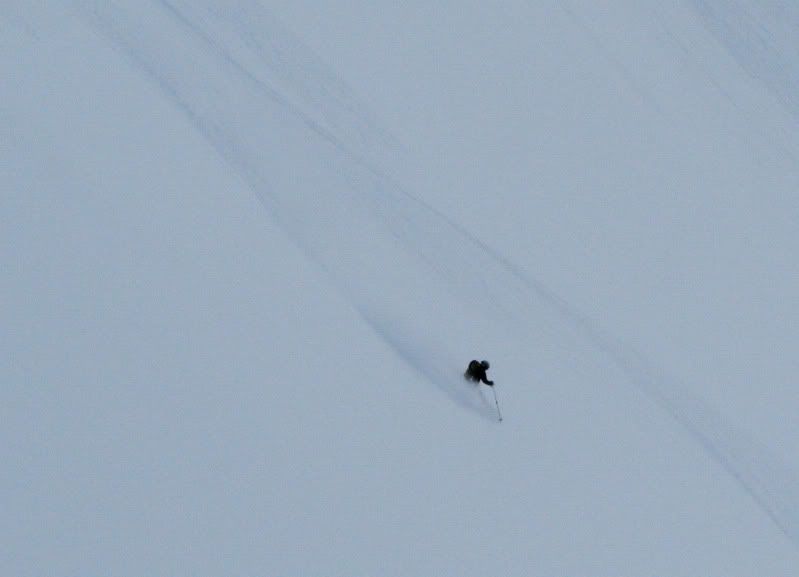 Colin.

Frank.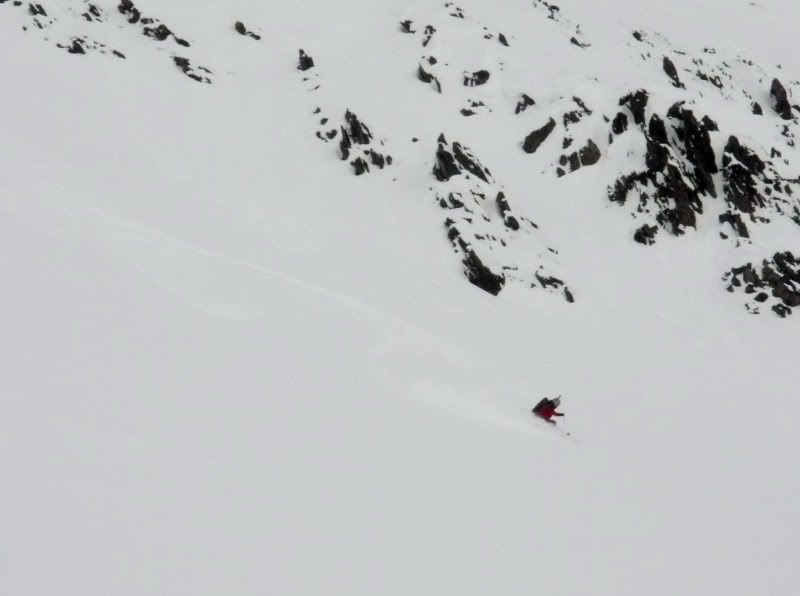 A look back at the slide on the right and our tracks (including another group that followed us) on the left.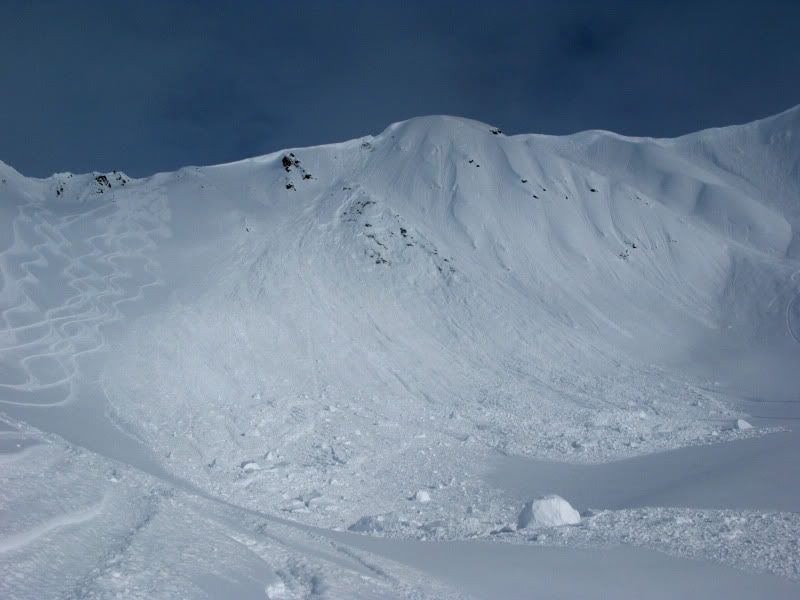 And then we went back up for more, seeking the north-facing couloir mentioned above. The clouds dwindled a bit, creating some more beautiful Alaska lighting.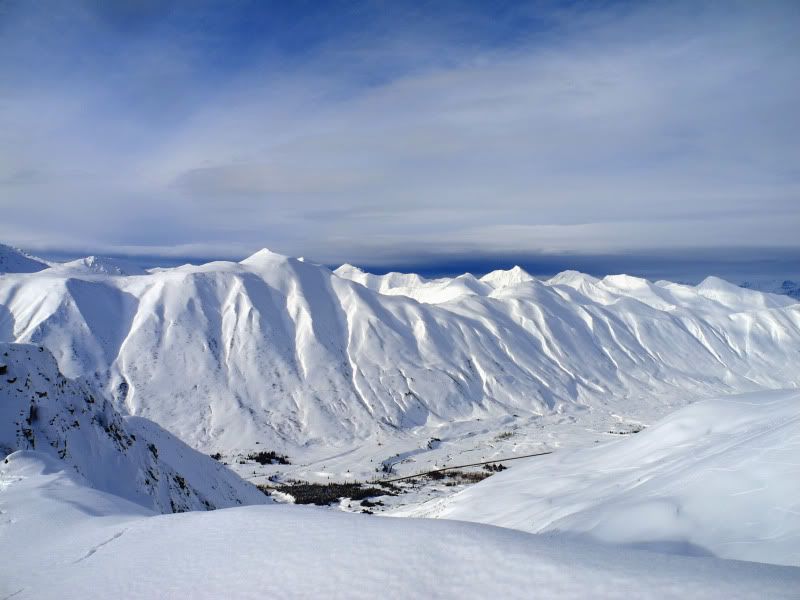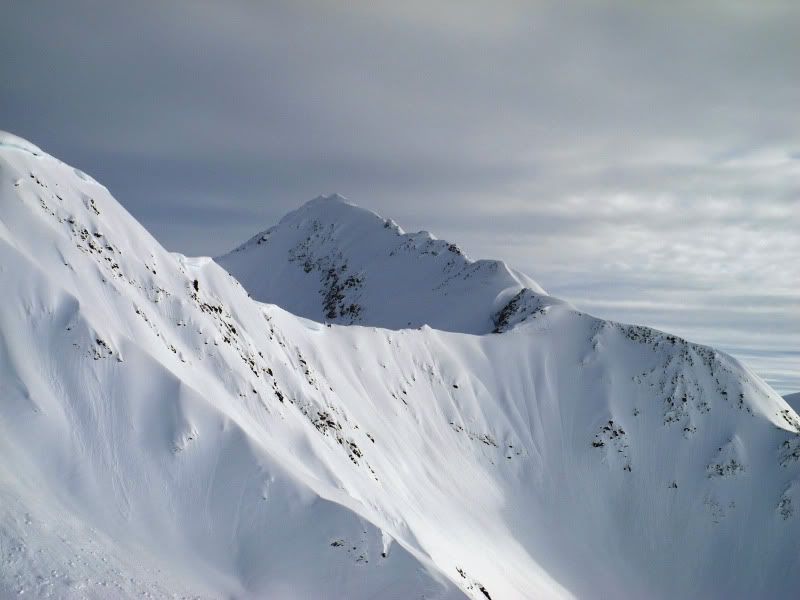 A look back at where we'd just been.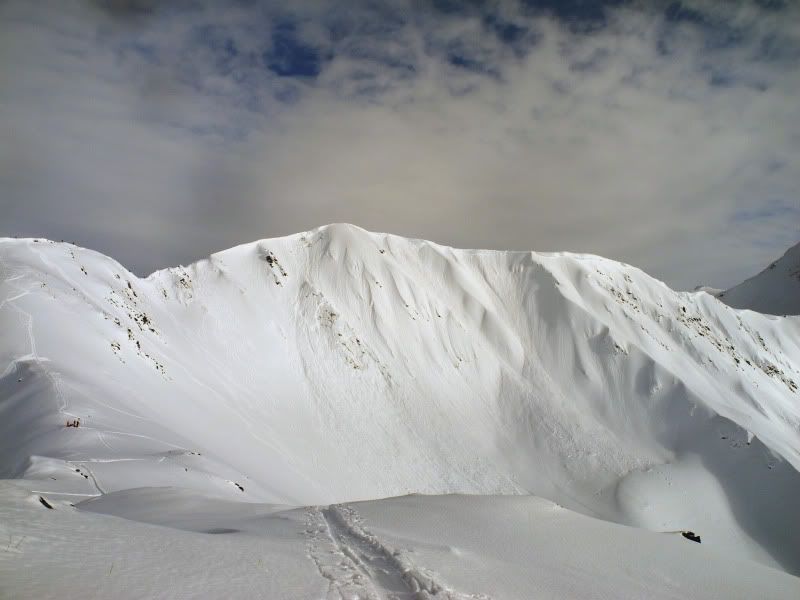 Admiring more lines.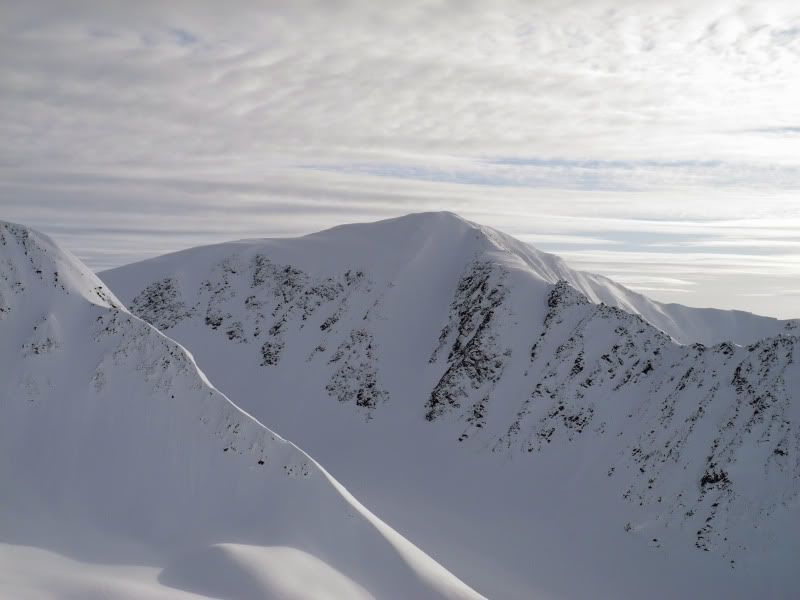 Scoping out the entry point of the couloir.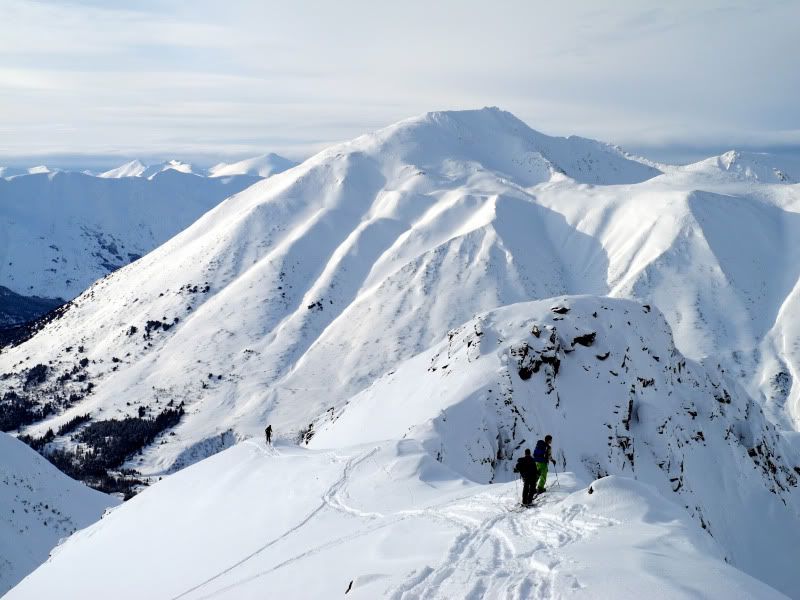 Colin got the fresh tracks.

Me, enjoying the ride.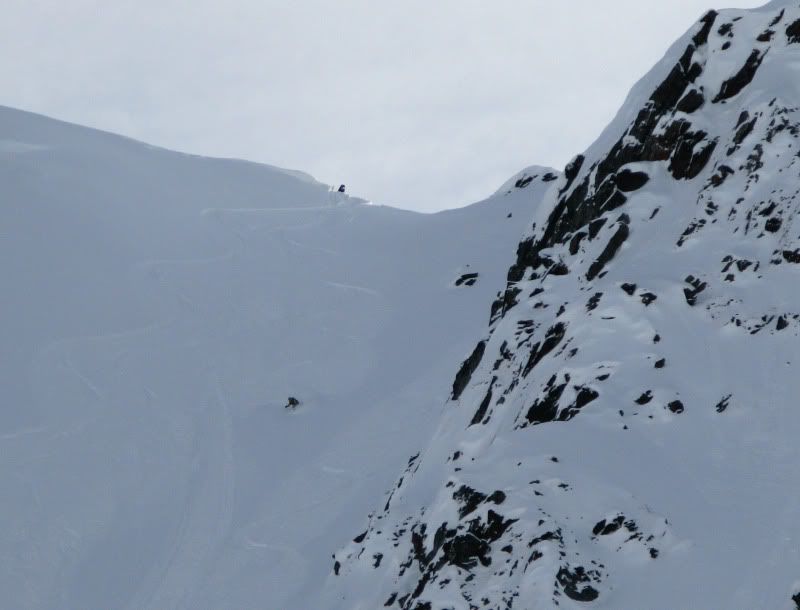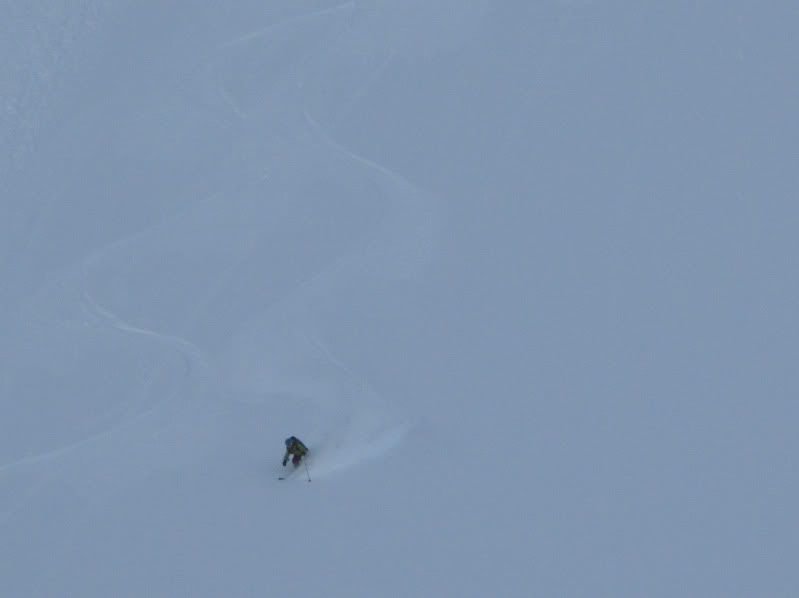 Colin.

And then we skinned up for our final run. Notice the high number of tracks in the area where we had skied our first run that morning.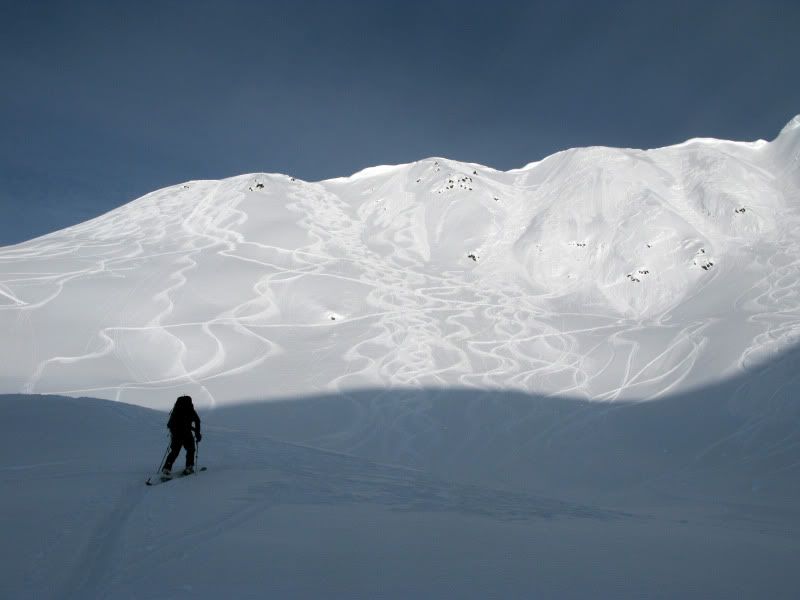 Our last ski was the longest run of the day – about 2000 ft all the way to the car.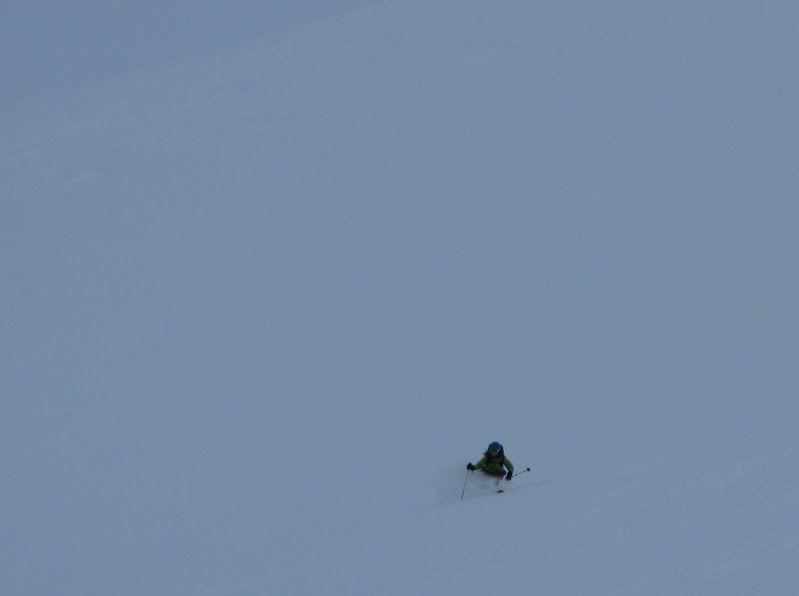 It was a great last day in Alaska. Tired, yet energized, I wished I could stay for more. But, I lead a dual life as a teacher and a skier. And I had to return to my other life. I cannot say I was happy to leave. Frank, however, is spending five more days in the great north. So, expect more excellent TR's from him!
Thanks to Kellie for making this trip happen and allowing us to stay at her place. Thanks to the friends, both old and new, that took the time to show us around their territory – Colin O, Colin T, Brett, JP, Andy, and Dana. Our trip would not have been the same with out you!
Aside from skiing, biking, and all outdoorsy things,
Brittany Walker Konsella
also loves smiles and chocolate 🙂 Even though she excels at higher level math and chemistry, she still confuses left from right. Find out more about
Brittany
!
Latest posts by Brittany Walker Konsella (see all)