An Anthracite and Axtel weekend
(Last Updated On: December 19, 2007)
Well, I admit it. I like showing out-of-towners the goods, as best as I can. So, with Rob and Sydney coming into town with his new sled in tow, we set off to find a taste of the many feet of snow that fell in the last two weeks. Here's what we found:
Wind: brisk Temps: single digits, at best Wind chill: frigid. Views: OK
Sydney, Rob, and Brittany: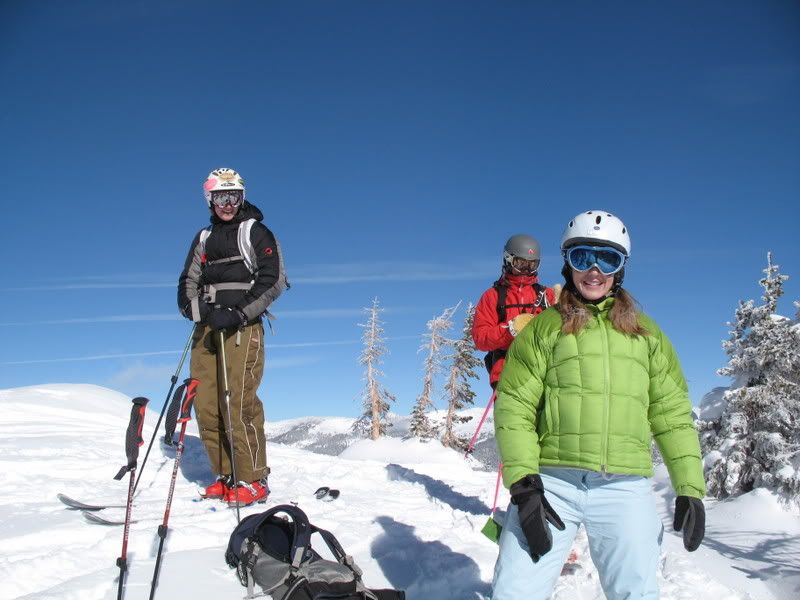 Carrie Jo, trying to stay warm: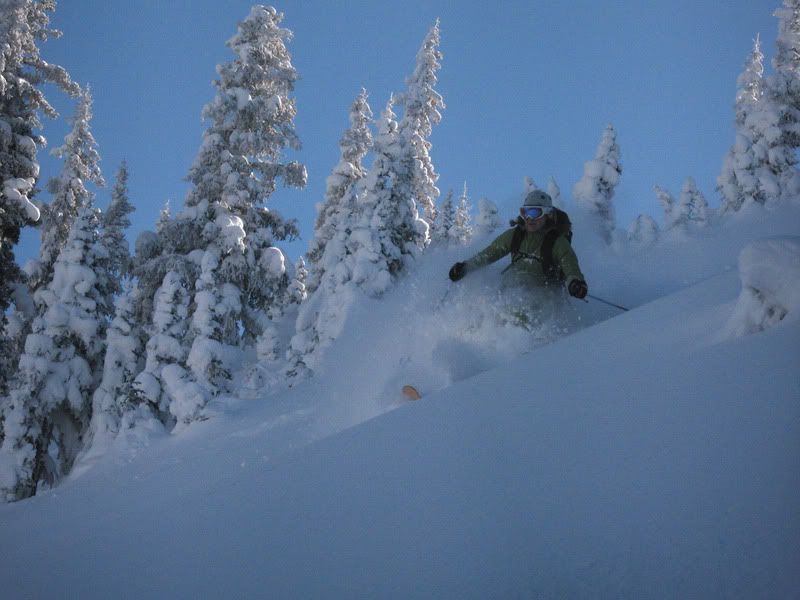 Brittany, somehow finding some pow, turn after turn: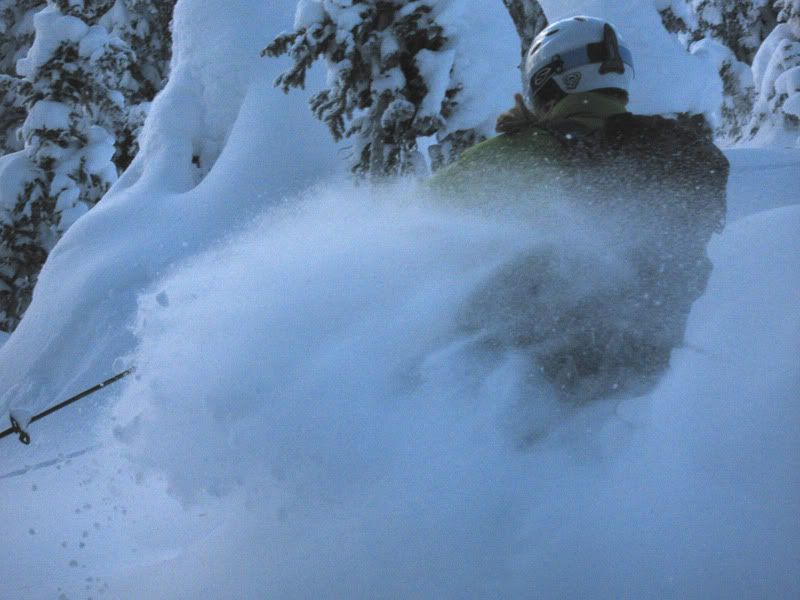 Sydney gives it a try, despite her broken heelpieces: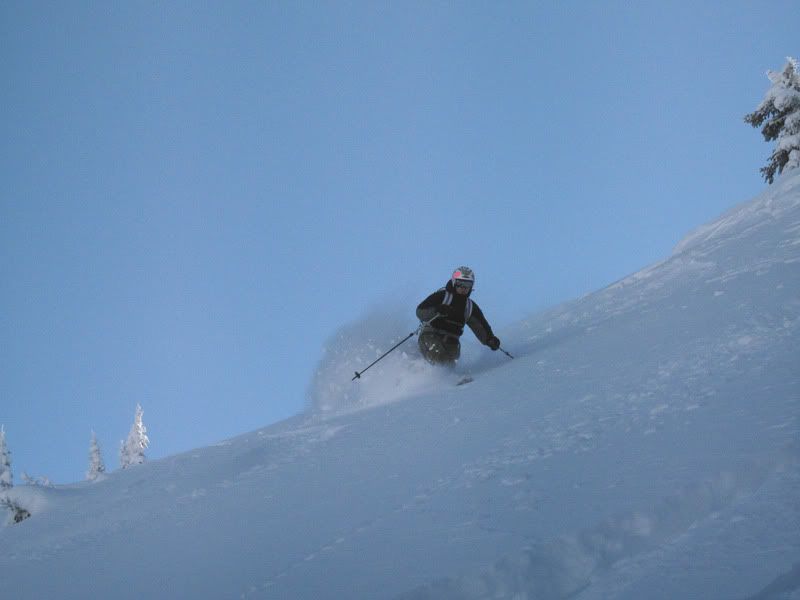 Looks like the broken heelpieces work out OK afterall:
Rob. Unfortunately, I missed most of his run (and Leon's) trying to warm up my frozen hands. I did get this one:
Brittany, dropping into the last part of our second lap:
On Sunday, we headed out to one of my favorite spots, Axtel. Unfortunately, the wind had stiffened up the snow on much of the run, and parts of the steep upper face slid during the big storm cycle, so overall, it wasn't as fluffy as the day before.
Castle: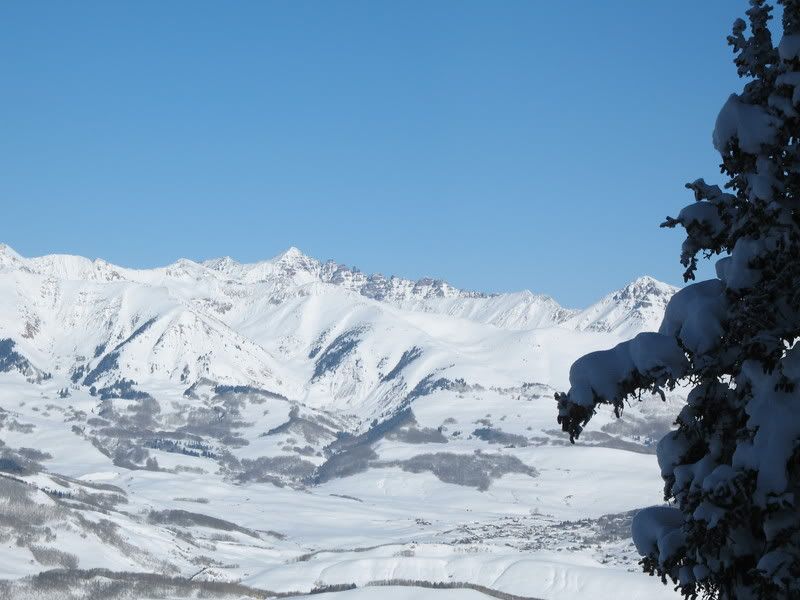 Jay dropping in:
Token shot of yours truly, if you can find me:
Rob: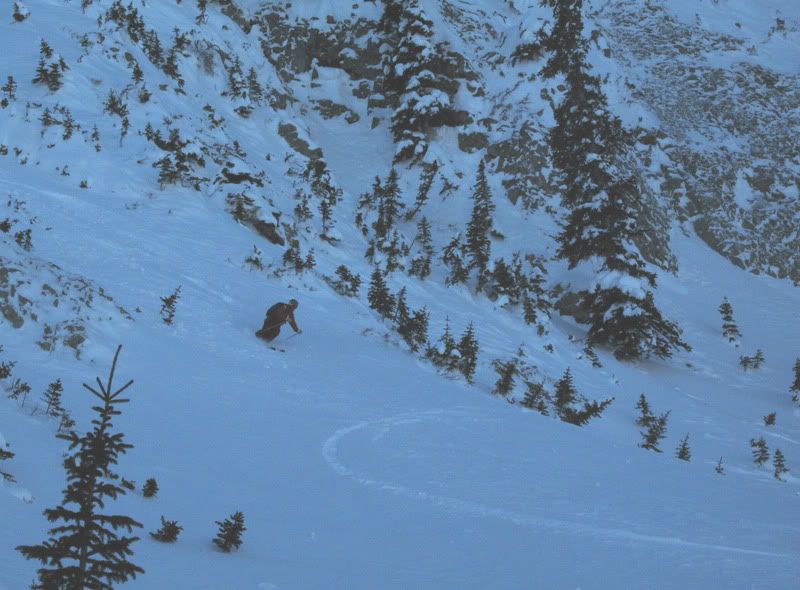 All in all, the backcountry is shaping up very nicely here in the Crested Butte area. Reports out of other parts of Colorado don't seem to be quite as rosy, with a lot more wind and depth hoar at the ground. I'll be keeping my fingers crossed for a couple of storms currently in the forecast to pan out.
Frank
loves snow more than anything... except his wife.  He ensures his food is digested properly by chewing it 32 times before swallowing.He is a full-time real estate agent serving
Crested Butte and Gunnison
and would be honored to send you his
monthly newsletter.
Latest posts by Frank Konsella (see all)