Thoughts on NOT Skiing in the Backcountry.
(Last Updated On: February 6, 2019)
On any given day, we're asked "You been getting out into the backcountry much?". And the truthful answer, lately, has been "not much". There are many reasons to this, including visiting family and work obligations, but mostly, it's a conscious decision to stay out of the backcountry for the time being. Let's look at some reasons why we're NOT skiing in the backcountry.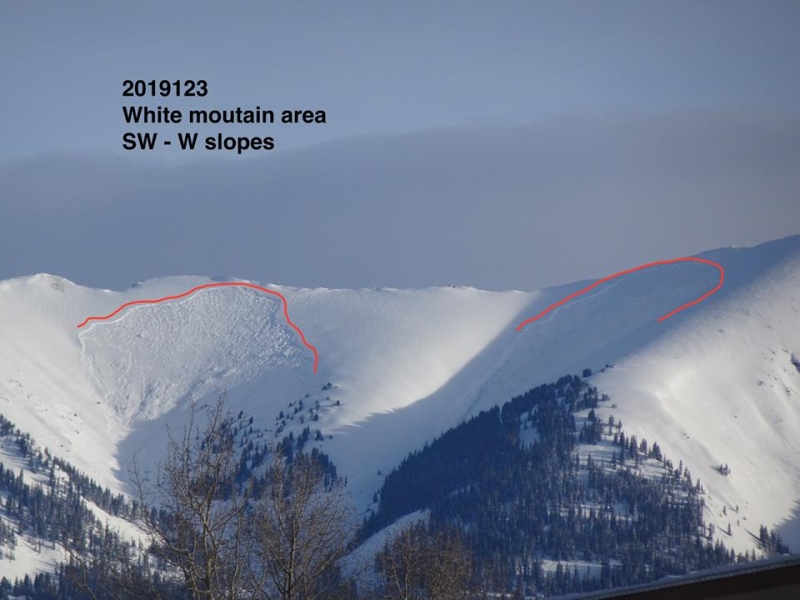 It's the snowpack. This has been an interesting year in the backcountry. Unlike last year, we're actually getting some snow. But that snow has also come, throughout the year, in fits and spurts. Those dry spells mean plenty of weak layers. This year has been cold (or is it just normal?)- cold weather drives the faceting process. This year has been windy as well. Add it all up, and you're left with a complicated snowpack. The Crested Butte Avalanche Center has done an amazing job putting out weekly summaries, under the observations tab. Here is the current one.
The signs are everywhere. The second half of January resulted in nearly 2 weeks of Crested Butte Avalanche Center forecasts with a rating of at least considerable. Even if you weren't paying attention to the forecasts, the signs were everywhere and in plain view from highway 135 as well as the ski area- new slides every day. Slides were occurring at different elevations. Slides were happening on different aspects. "Outsmarting" the snowpack by skiing a sunny southern aspect simply wasn't an option. Routes that are generally considered "safe", such as Red Lady Glades, were also seeing slides.

CBAC forecast, typical for late January 2019

The signs were unusual. The Crested Butte Ski Patrol had some big slides. They had remote releases. We had winds out of unusual directions, and for longer than usual time periods. The local catskiing operation had a post control slide. A guided level 2 course in Silverton suffered a fatal accident. Add it all up and you have "spooky conditions", without a doubt.
Persistent Slabs. Sure, some days the main avalanche problem may have been wind slabs, or storm slabs- but underlying it all is a persistent slab problem. Persistent slabs break bigger and more unexpectedly than other types of avalanche problems. Now that the danger has dropped to "moderate", it doesn't matter that much, since it's still a "scary moderate" in our view.
The sleds were down for the count. Brittany's new (to her) snowmobile died in early January. In the Crested Butte area, snowmobiles are an essential tool for getting into the favored snowfall zones of Irwin and Paradise Divide. These areas, with deeper, stronger snowpacks, weren't experiencing the quite the same touchy conditions as areas closer to town. Not having a snowmobile limited our choices for backcountry skiing.
Who cares, the ski area is fun. The ski area has been skiing so well! The daily winds were buffing out the steeps, leaving smooth chalky conditions even on the days when it wasn't snowing. We live in Crested Butte because the skiing here is entertaining, even after 25 years. Sure, we could have poked around and found some low angle powder conditions, but we'd rather ski fun steep slopes, personally.
Is it time yet? Probably- the snowpack is finally getting a little bit of a break, and the snowmobiles are back in action. Of course, with the OR show fast approaching and more storms on the way, we may very well find ourselves skiing the ski area again next week. And that's ok- the mountains were talking to us, and that's what we were hearing. We're sure many people got out and had some amazing days in the past few weeks.
Frank
loves snow more than anything... except his wife.  He ensures his food is digested properly by chewing it 32 times before swallowing.He is a full-time real estate agent serving
Crested Butte and Gunnison
and would be honored to send you his
monthly newsletter.
Latest posts by Frank Konsella (see all)
Summary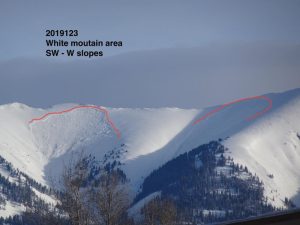 Article Name
Thought on NOT Skiing in the Backcountry.
Description
Sometimes, the mountains tell you not to ski in the backcountry, and when they do, it's a good idea to listen.