TBT: Ullr's November Surprise
(Last Updated On: November 2, 2017)
This post is part of a Throwback Thursday series featuring trip reports that we haven't had a chance to write about until now! Look for them at least every other Thursday!
This post was originally written in mid-November, 2012.
At 6:30 am I awoke with a start. It was Sunday, and I had all the best intentions of milking some sleep into the late morning hours to help rid the virus that had been infesting my body over the course of the week. But, upon gazing out the window, the world was covered in white. An unpredicted snow storm had engulfed our region, leaving 4 inches of fresh out our front door, and hopefully more in the backcountry. Ullr had finally delivered us a surprise, and it was time to head out to reap the rewards.
We opted for the car instead of the sleds. Most roads are still passable for several miles.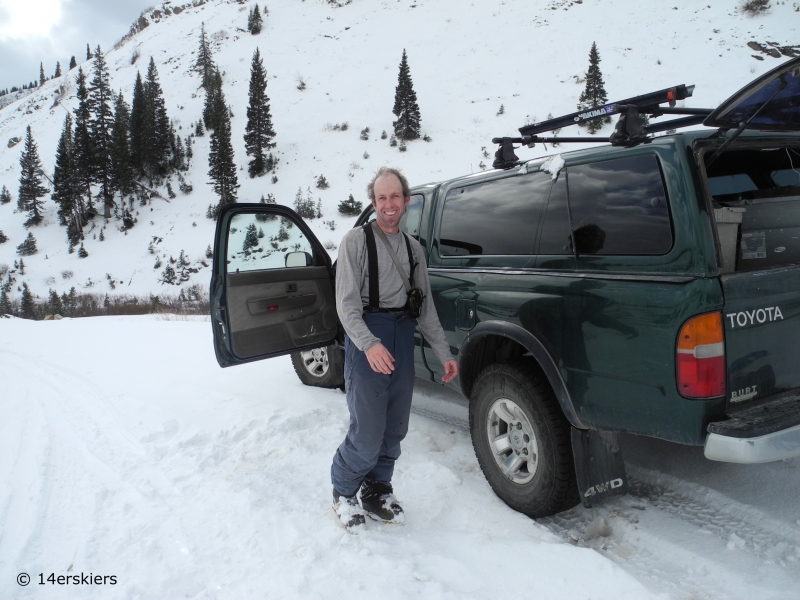 After crossing the creek, we put on the skins.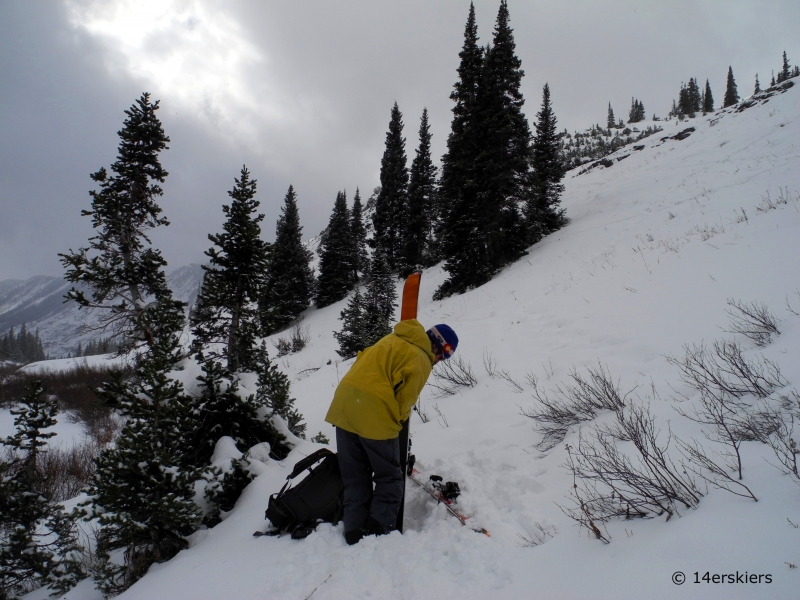 The beloved skin track. Oh how I've missed you.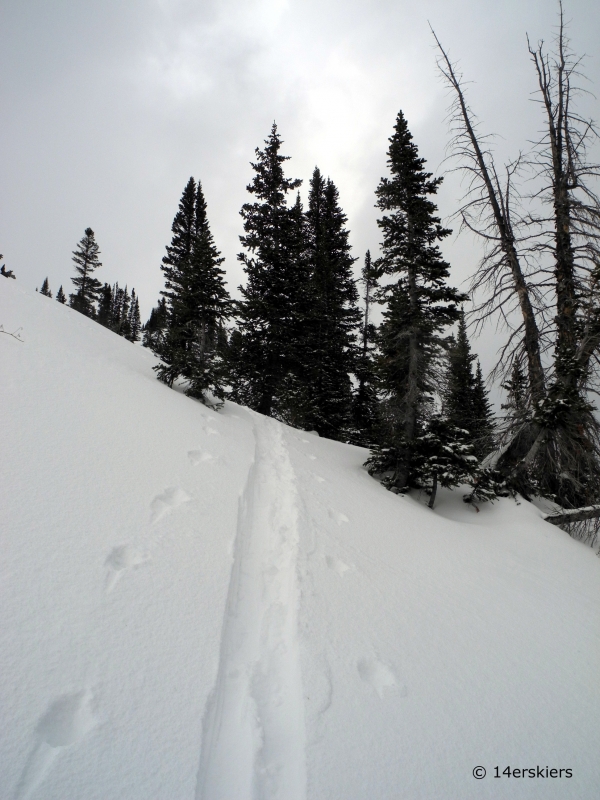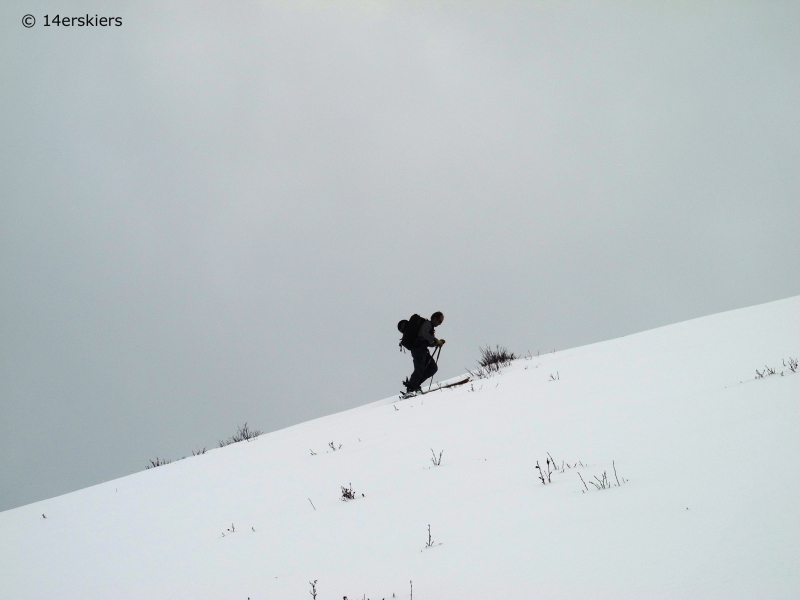 Was it worth it? The pictures tell all. Frank.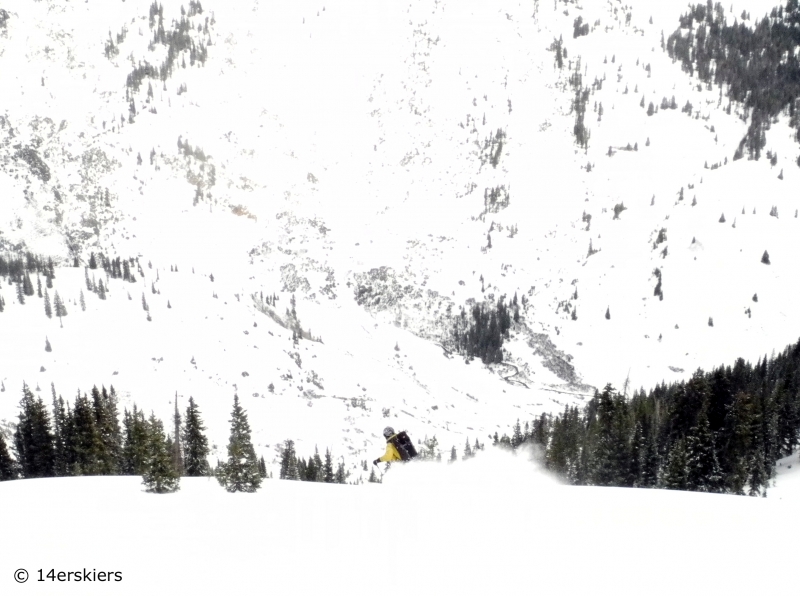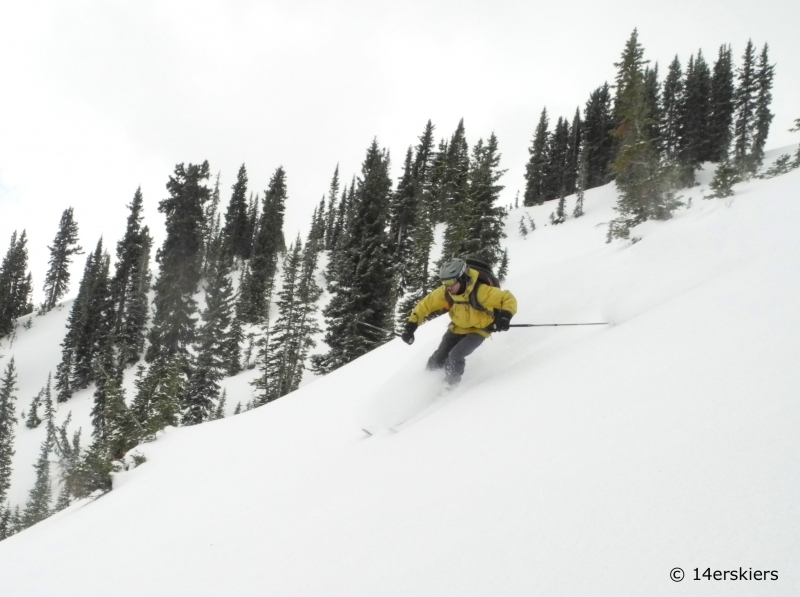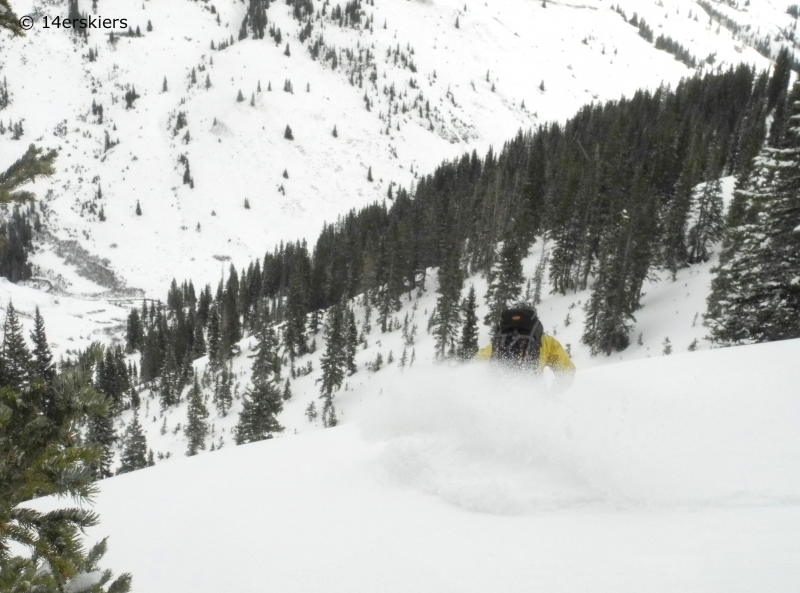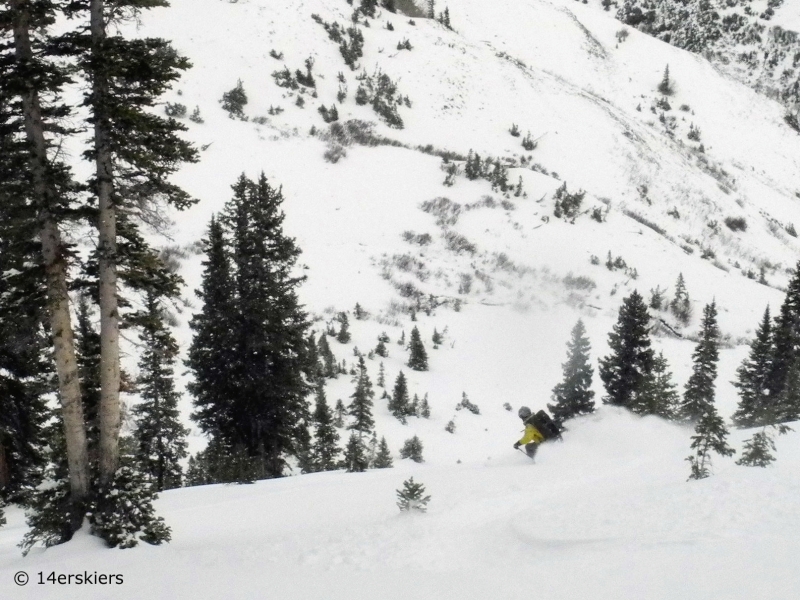 Me.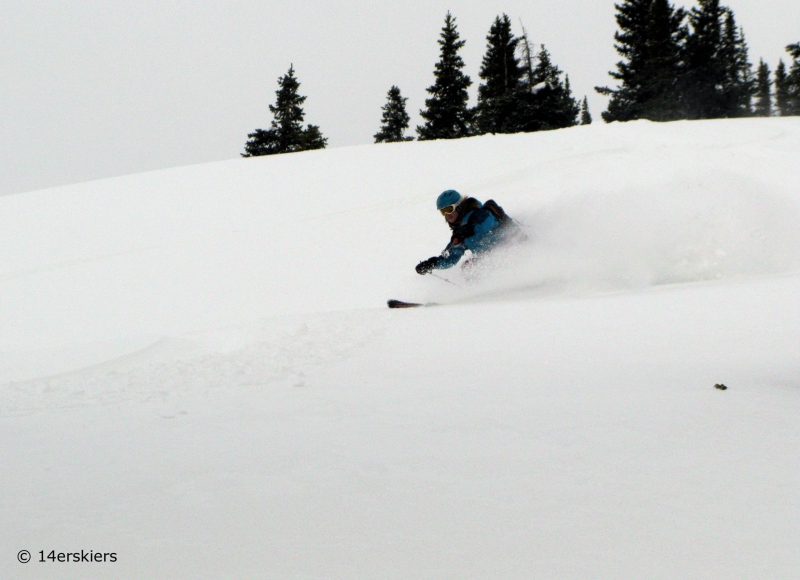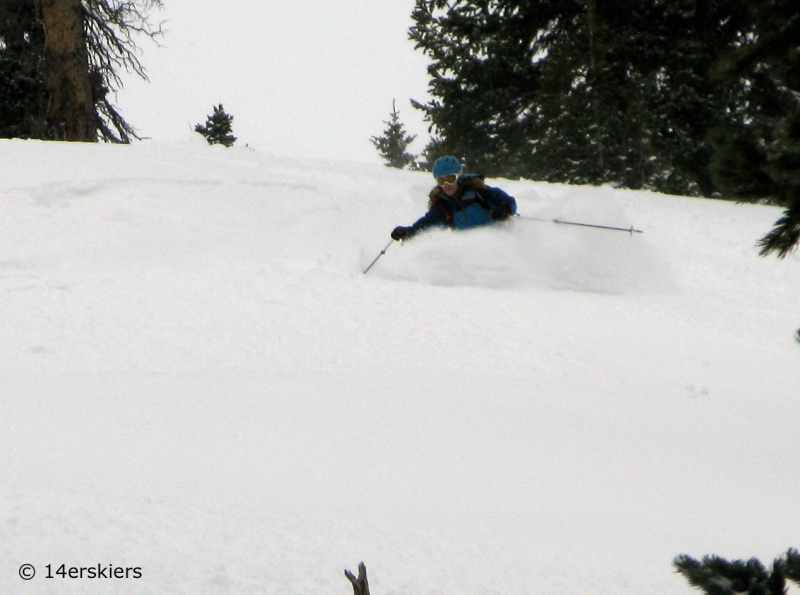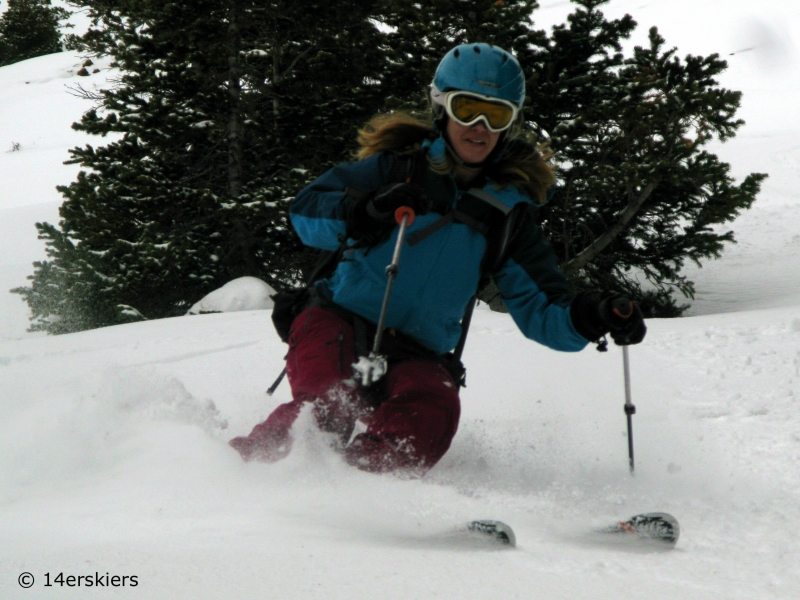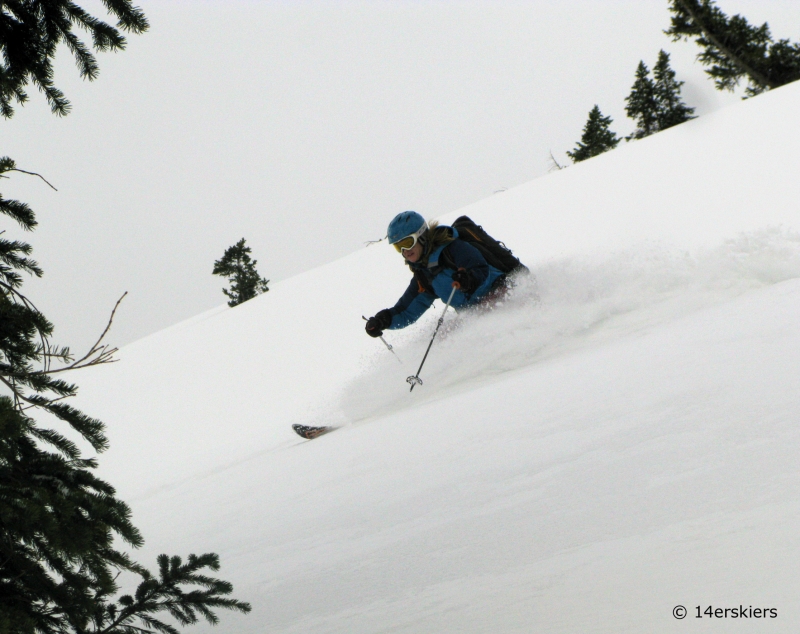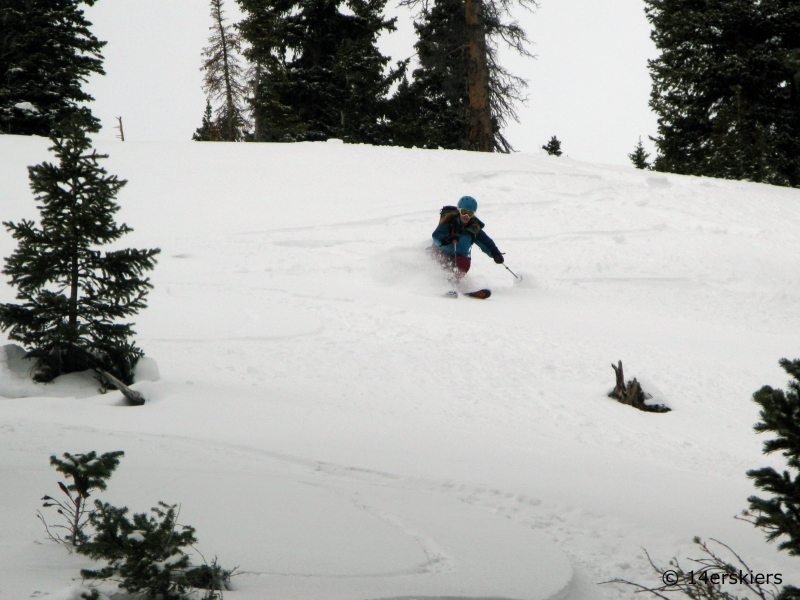 As we descended, the snowpack thinned. Though usually still skiable, there were a couple of sections like this.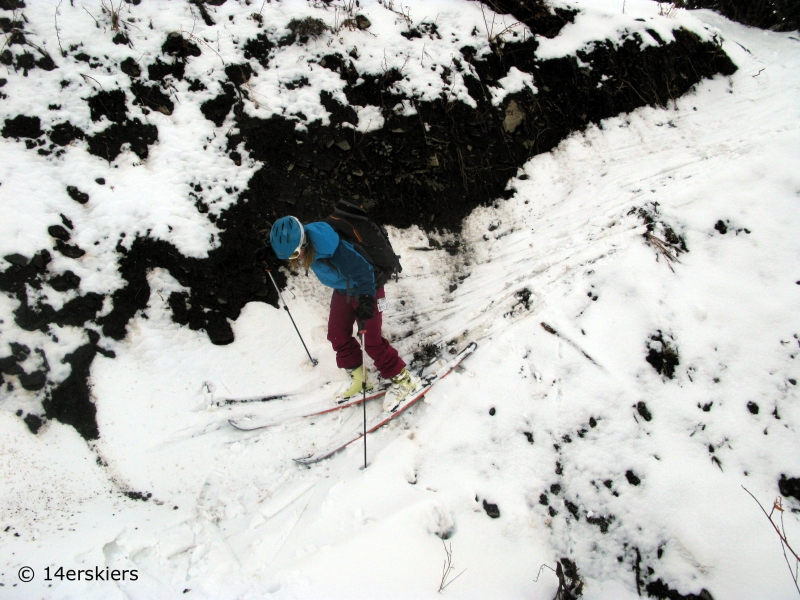 Sunday was a much needed fun-day. With no snow in the seven-day forecast, we can only hope that Ullr continues to deliver us more surprises.
Snowpack note: Those of you paying attention to the Crested Butte Avalanche Center have probably noticed that the local snowpack is quite touchy, as we also found on our first day out last week. This day, we concentrated on skiing areas that were likely to have been bare before the big November storm. This meant staying away from shaded and treed slopes to the skiers' right and staying on the sunnier slopes. Several quick handpits confirmed that we were not skiing on a layer of old October snow, which faceted and/or iced up during the warm and sunny early November, and has been the extremely tender layer thus far in 2012-13.
Aside from skiing, biking, and all outdoorsy things,
Brittany Walker Konsella
also loves smiles and chocolate 🙂 Even though she excels at higher level math and chemistry, she still confuses left from right. Find out more about
Brittany
!
Latest posts by Brittany Walker Konsella (see all)