TR: Mountain Biking the Star Trail (411) near Taylor Park
(Last Updated On: September 24, 2017)
The last time I rode the Star Trail (trail 411), I'm pretty sure I had V-brakes. But hey, I think I at least had full suspension. The point is, it had been a while. When my buddy Jon and I looked at this trail, we assumed it would be a giant downhill from near treeline all the way down to the Rocky Brook road which connect Spring Creek and Taylor Park. That is not how the Star trail works, however. This is one of those trails that somehow seems to go up more than it goes down. When we were done after a long, long day, Jon dubbed the route "The Crippler". So I guess that's why I haven't been back in 15+ years.
Thanks to Trailquest, and our never ending desire to explore more and do the same old thing less, we decided to give it another try. Besides, some of these trails become a lot more fun on a modern bike. We decided to go up the Italian Connector trail (trail 648) from Spring Creek reservoir, which is a trail that we love descending as an alternative to Flag creek on the Reno/Flag/Bear/Deadman loop. While some sections were definitely hike-a-bike, it wasn't as bad as we feared as an uphill- but it still isn't exactly ideal.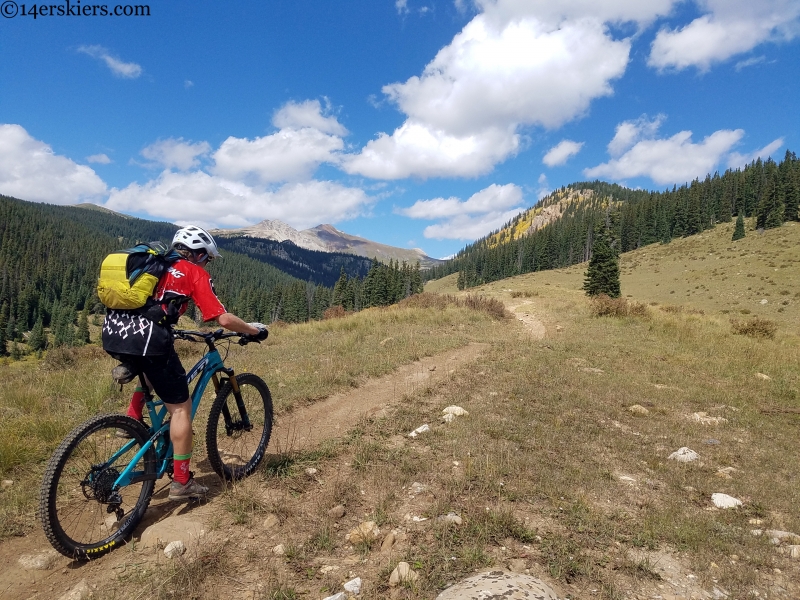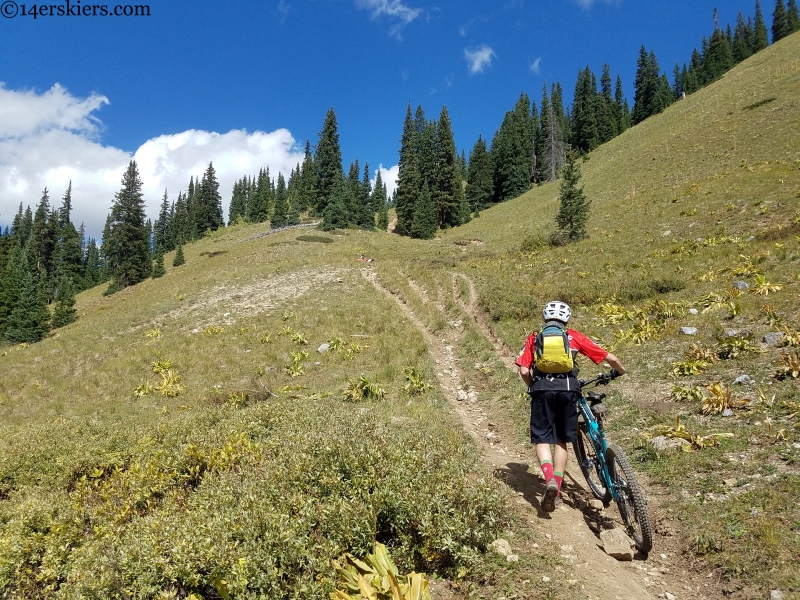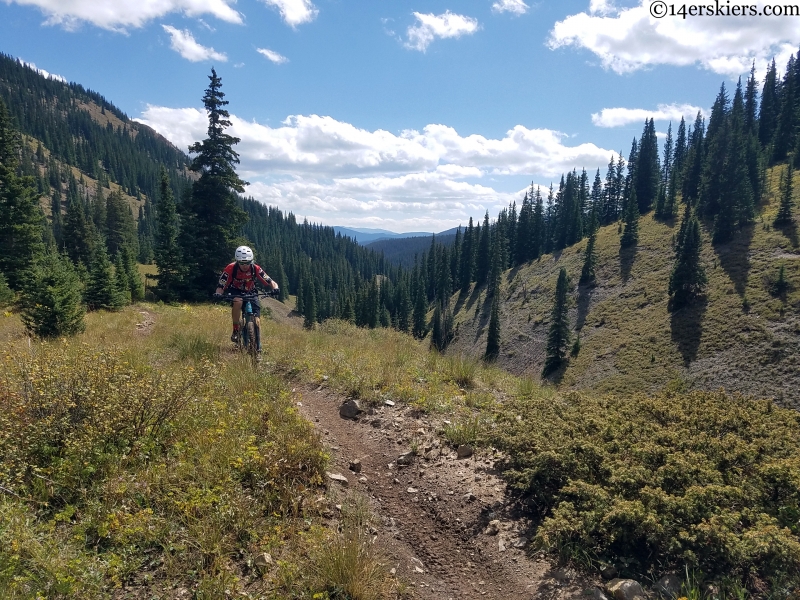 Steep or not, it was definitely scenic, with views of Italian Mountain beckoning us upwards. The last time I rode the Star trail, we accessed it via Reno road, and returned via Deadman gulch. As tough as Italian connector was, it may be the most efficient way to access Star.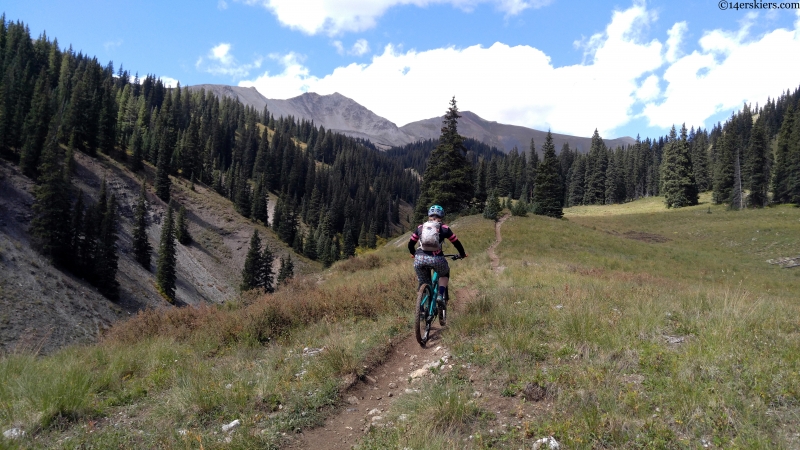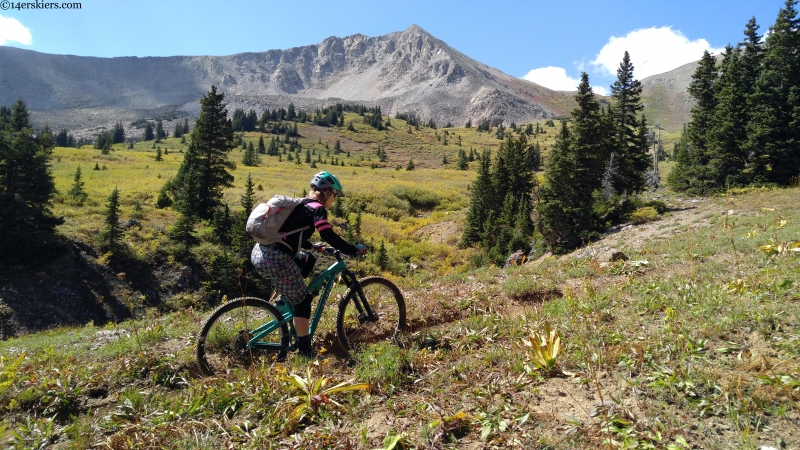 The scene from the pass between American Flag Mountain and Italian Mountain is one of the best around, with a tremendous view of some of the more rugged peaks of the Sawatch Range.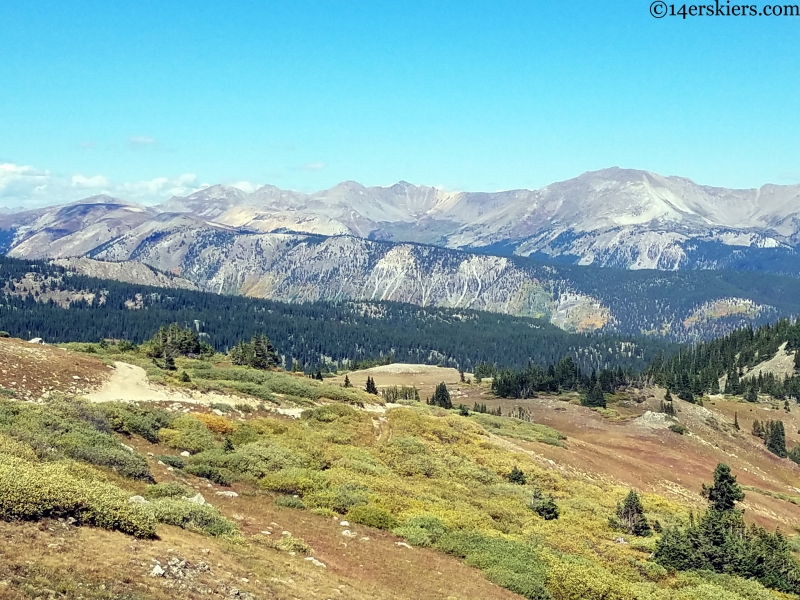 The first part of the Star trail is a fun and rugged downhill: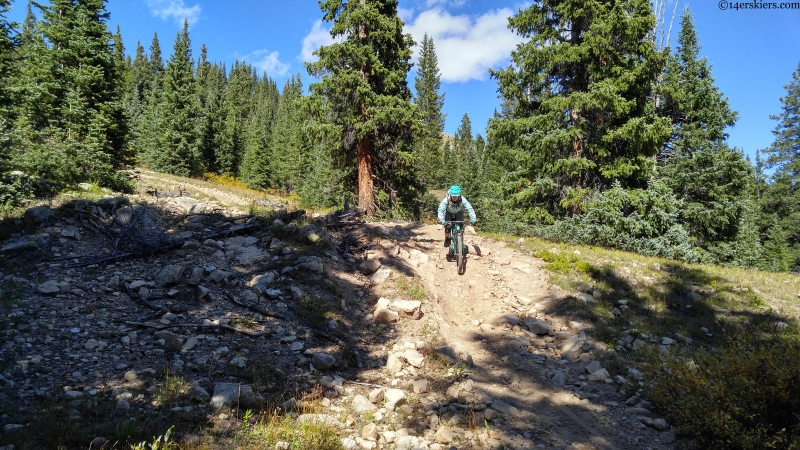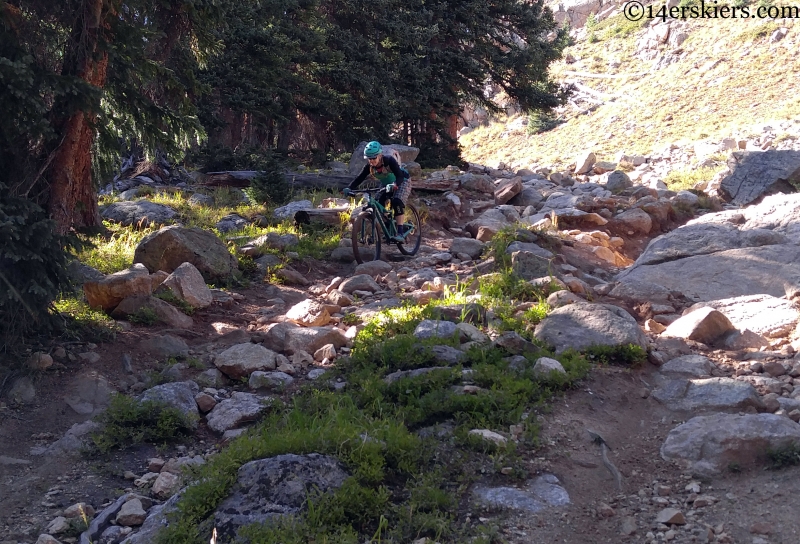 After the first downhill, however, the trail goes back to what I remember from all those years ago- up and down and really tough to get into any sort of a rhythm. Some of the climbs are steep hike-a-bikes through boulderfields just to make sure you get demoralized. Remember that Jon named it the Crippler, right? Mysterious lake is pretty, however: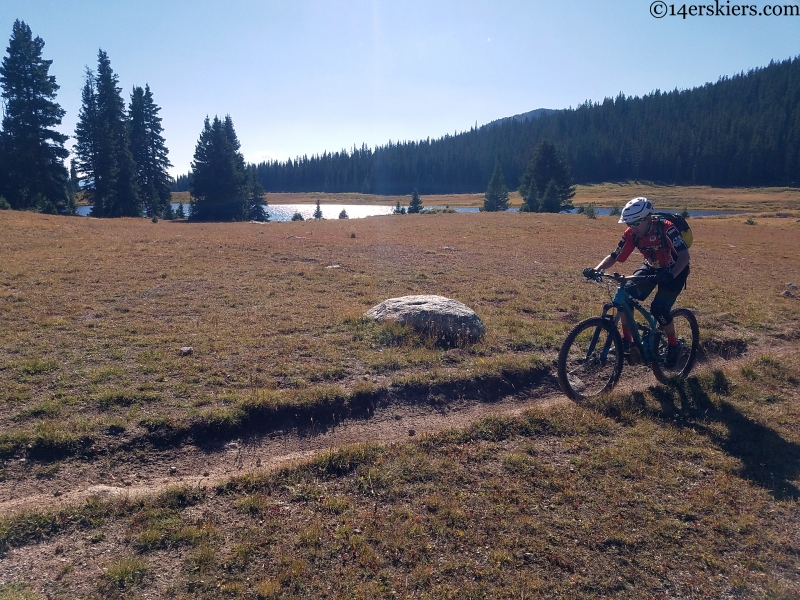 Finally, you'll reach the last downhill to Rocky Brook road. It's fun if you like steep technical descents, but the effort to reach this 2-2.5 mile downhill is pretty substantial.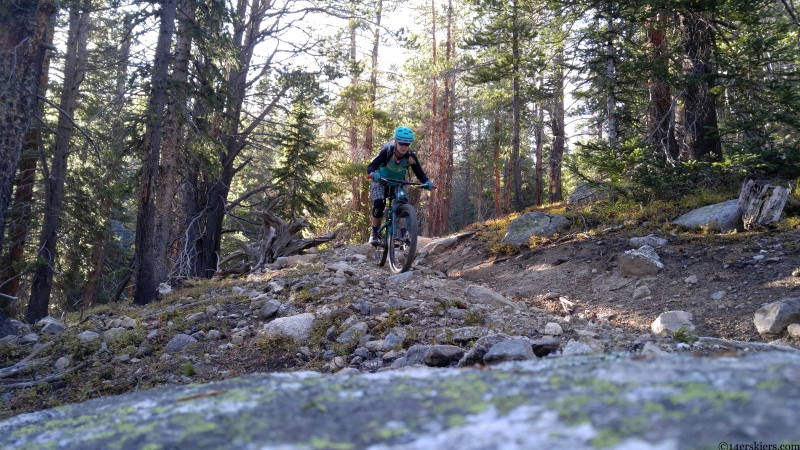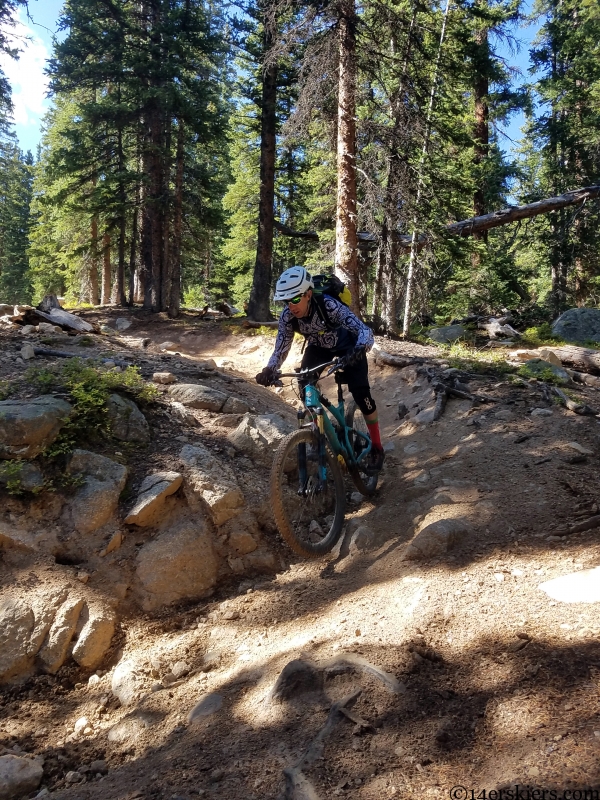 From Rocky Brook road, we decided that we barely had enough time, and I mean barely, to ride up Dustin Park road, then down 413 (not to be confused with the now-closed part of 413 which used to descend all the way to Taylor reservoir. That was such a great trail, I really miss it.) Fading light on 413: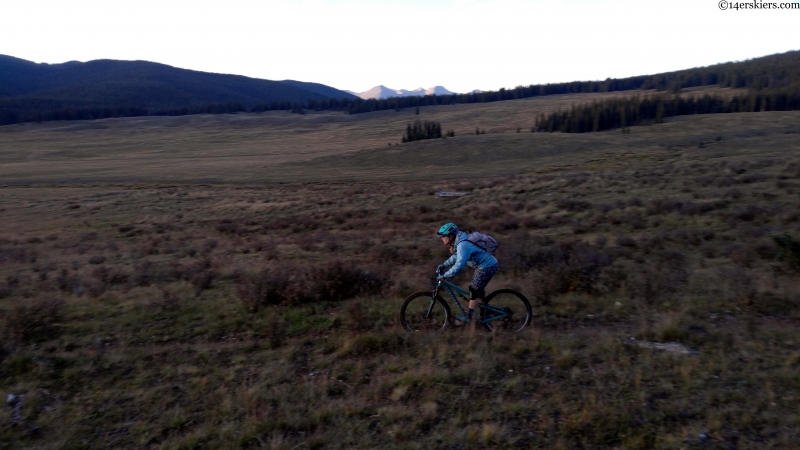 After 413, we descended Rocky Brook road back to the car, with a little bit of daylight to spare. That descent drove home the point- you just don't get a lot of downhill on this route because the Star trail hits Rocky Brook road at about 10,400′. I can probably go another 15 years before repeating the Star trail. Hopefully eBikes are really awesome by then, because I'm going to be pretty old by then… And if you're an eBike hater, go ahead and use this opportunity to comment 🙂
The route:
Frank
loves snow more than anything... except his wife.  He ensures his food is digested properly by chewing it 32 times before swallowing.He is a full-time real estate agent serving
Crested Butte and Gunnison
and would be honored to send you his
monthly newsletter.
Latest posts by Frank Konsella (see all)
Summary
Article Name
TR: Mountain Biking the Star Trail (411) near Taylor Park
Description
Located between Spring Creek Reservoir and Taylor Park near Crested Butte, this trip report reviews the Star Trail (411) accessed by Italian Connector, trail #648.
Author