700 Miles Singletrack in the Summer of 2017 – Goal Complete!
(Last Updated On: September 25, 2017)
If you follow us on this blog or on social media, you are likely aware of my goal this season to ride 700 miles of singletrack in the summer of 2017.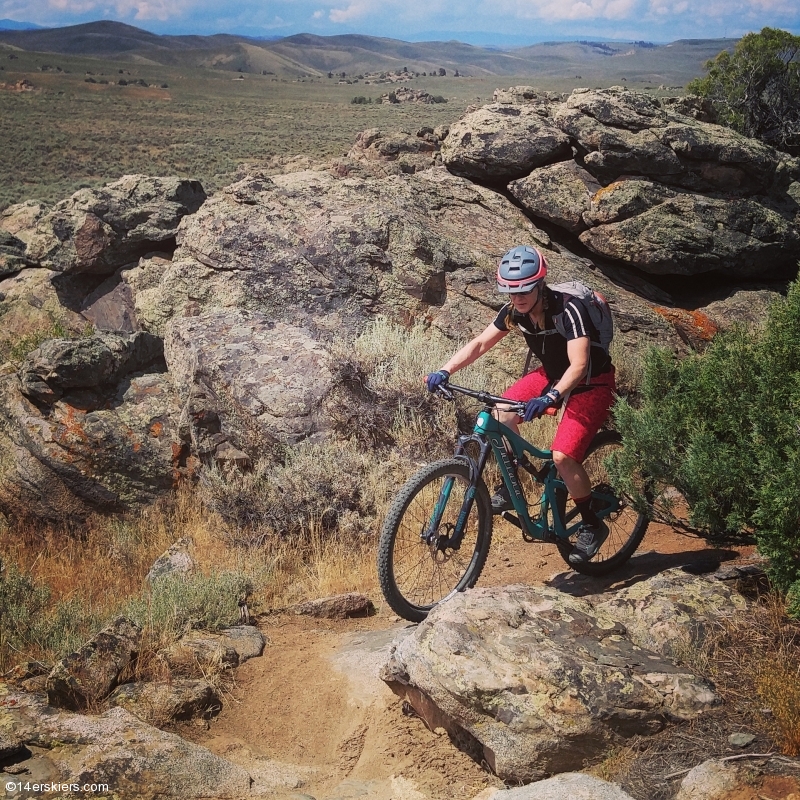 The rules were this:
Only singletrack counts. So, roads – even dirt roads – don't count toward the 700 miles. Chairlifts cannot be used to access trails which count toward this mileage. And similarly, shuttles will be minimized, keeping shuttlable miles to 15% or less of my total singletrack tally. Last, all of the miles must acquired during calendar summer which is June 21st through September 22nd.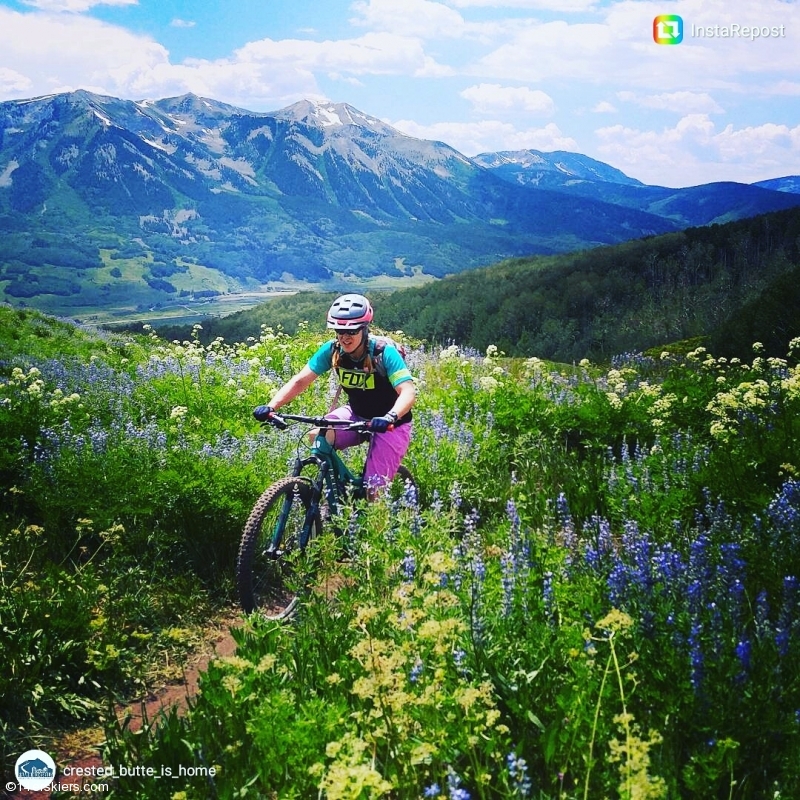 Anyone who knows about mountain biking in Crested Butte knows that singletrack miles don't come easy. Much of our terrain is technical and we often have long road approaches that lead to just a few miles of singletrack. Part of the reason I set this goal for myself was to start thinking outside the box – How could I change my rides to incorporate more singletrack? What else could I ride that didn't have such long road approaches?
Evolution of a Goal
One of the reasons that I set this goal for myself was to encourage exploration. I wanted to explore more trails. Originally, I was hoping to explore more trails all over the state of Colorado and beyond. But, due to TrailQuest, I found myself exploring more trails in my own backyard.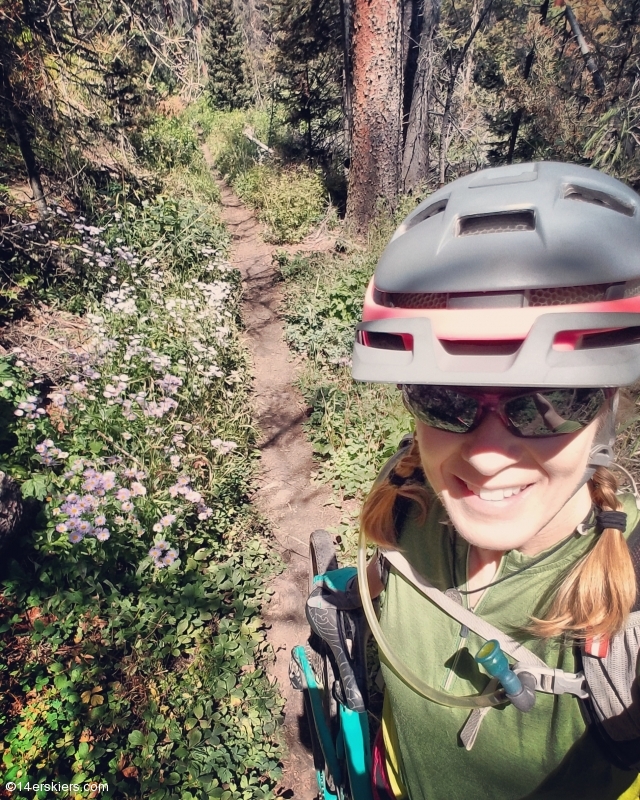 TrailQuest is a challenge to ride 750 unique miles of trail in the Crested Butte / Gunnison area. By unique, that means that if a trail is ridden twice, it only counts once. TrailQuest worked well with my current goal to ride 700 miles of singletrack within the calendar summer. However, due to the nature of the trails we have, I found myself using shuttles more often then I planned.
Originally, I was hoping to shuttle less than 15% of my miles. But, I found my shuttled miles adding up to more than that. But, the reason why I set the rule surrounding the shuttles was that I didn't want someone else who set this goal (or similar) for themselves to shuttle easy things. I didn't want a whole lot of vertical done by car. I thought it was more fair to do it by pedaling- "Earn your turns" mentality. But, there I was, finding myself shuttling, and riding enormous miles and vertical in the process. For example, when we rode CT Segment 17 to Big Bend, we rode 31.6 miles and 4520 feet of elevation gain. Yet, it was a shuttle that ended a 1700 vertical feet below where we started. Still, no one could say that was a "lazy shuttle ride". It's more vertical and more miles than the average mountain biker's ride around these parts.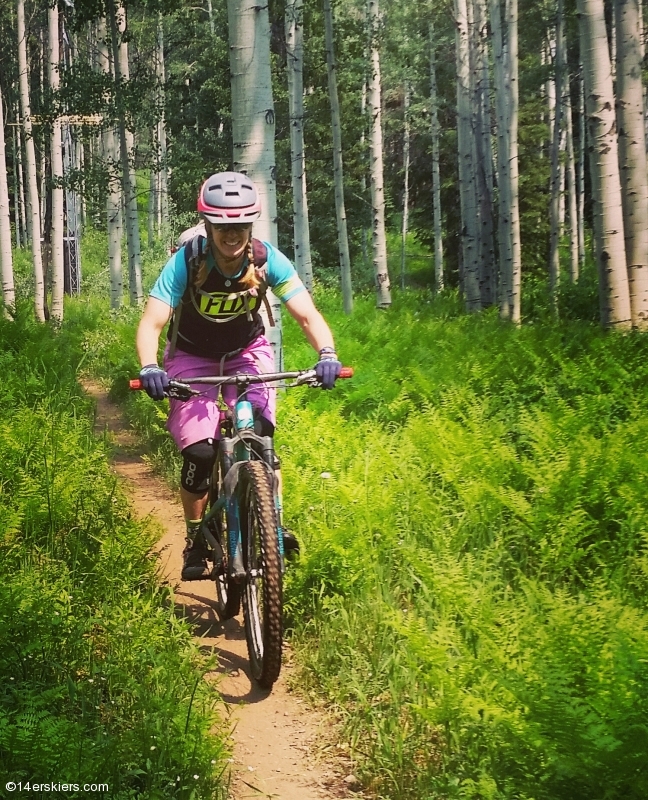 I ran into this scenario multiple times, and was toying around with how to deal with it. Do I just not count the miles at all? Do I count some of them? After pondering the issue for weeks, I decided to change my rule surrounding shuttles. I decided that the singletrack miles that descended below the starting elevation did not count. So, for example, on CT Segment 17 to Big Bend, we started at roughly 10,200 feet. We climbed a ways, and had some smaller descents in between. But the main descent was Big Bend at the end. So, when I reached an elevation of 10,200 feet on the Big Bend descent, I decided that my singletrack miles stopped counting toward my goal.
Goal Achieved
On September 20th, Frank and I set out to ride a loop on the western edge of the Fossil Ridge Recreation area. Somewhere during our ascent on Alder Creek Trail, I passed the 700 mile mark. But, I still had more miles to ride that day, and one day of summer left. And that last day of summer was so perfect that it was impossible NOT to ride.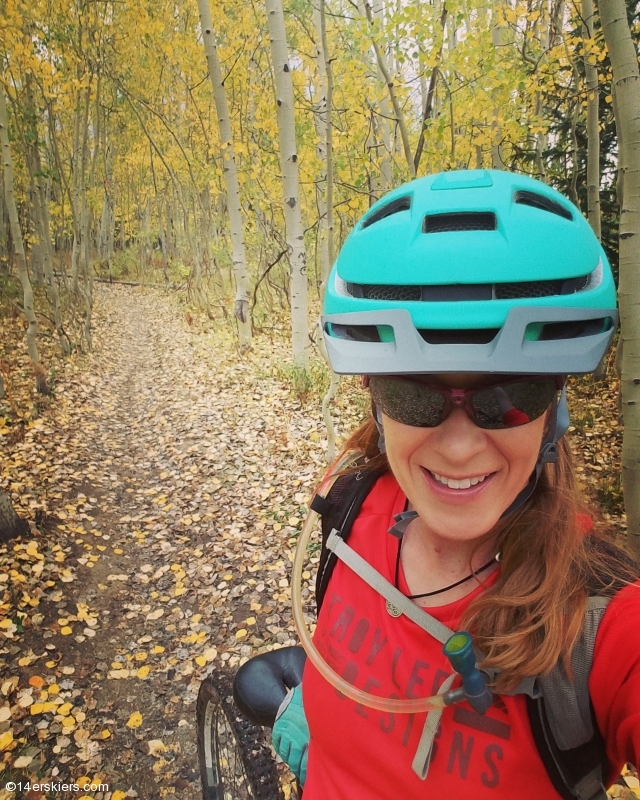 I finished my goal at a little over 715 miles of singletrack ridden during the calendar summer of 2017. You can check out all my routes on this spreadsheet as well as a 1/3-done update. I also tracked everything on Strava.
Overcoming the Humps
Achieving this goal was not as easy as it seemed. I ran into problems with riding so much. Saddle sores worse than I'd ever had plagued me… all season long. I still have them. But, I've learned how to manage them better. Needless to say, they kept me off the bike for several days here and there during the time that I was trying to accomplish my goal.
Another stumbling block I had was bike maintenance. Since I was riding so much, I found my bike needed more work. Parts broke. I had to have my dropper seat rebuilt twice, and then finally replaced. I replaced rotors, my whole drive train, chain, tires, pedals, my seat… and I think I went through like 20 brake pads. And as much as I like my bike guys, they didn't always like it when I said, "So, yeah, I need all this done in like an hour. Okay?" Sometimes I had to leave my bike in the shop for a couple of days… more riding days lost.
I combated this with trying to make two days a week where I rode a ton. Lots of miles, lots of singletrack… all day rides. Some weeks I found myself trying to ride 55 miles in just 3 days a week. That was hard.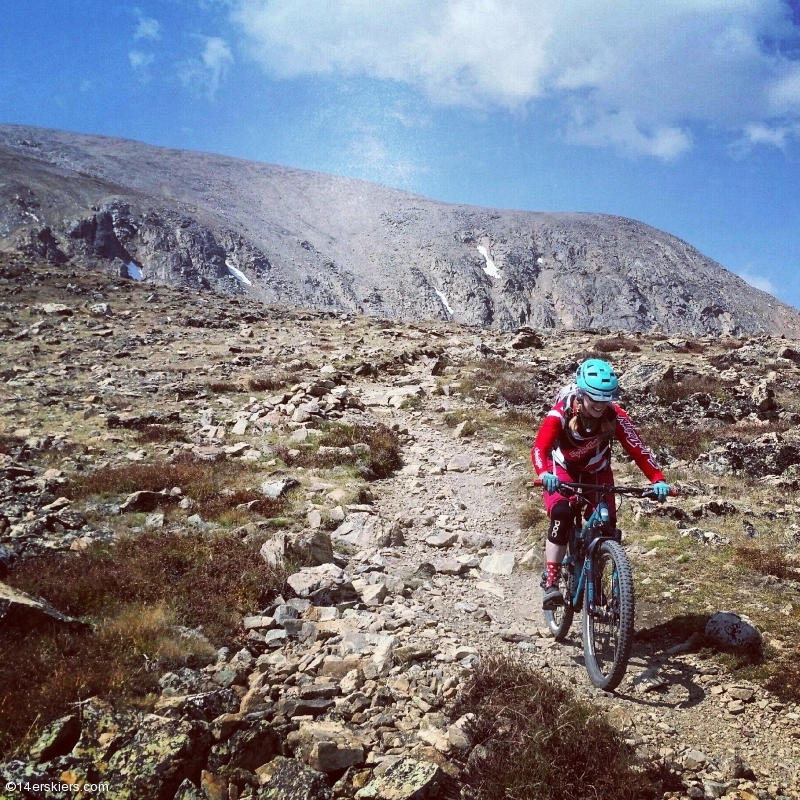 The Goals Continue
Those who know me know that I am goal-oriented. I thrive on self-inflicted challenges. While my 700 miles of singletrack goal is now done, the TrailQuest goal still remains.
Here is where I stand at this point on the TrailQuest Leaderboard: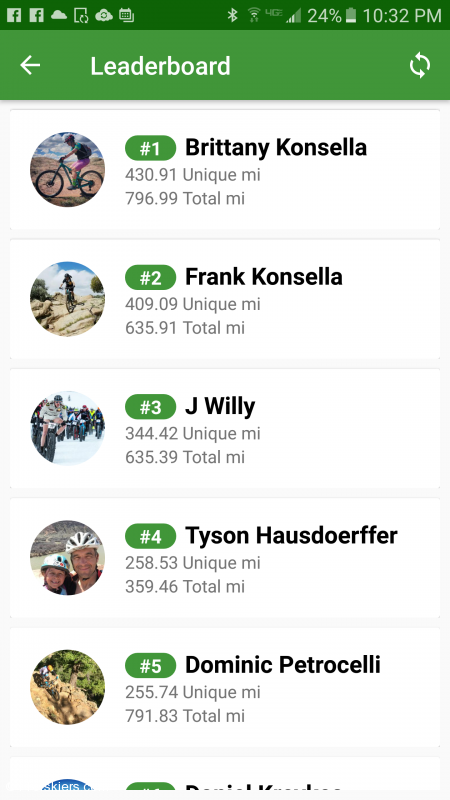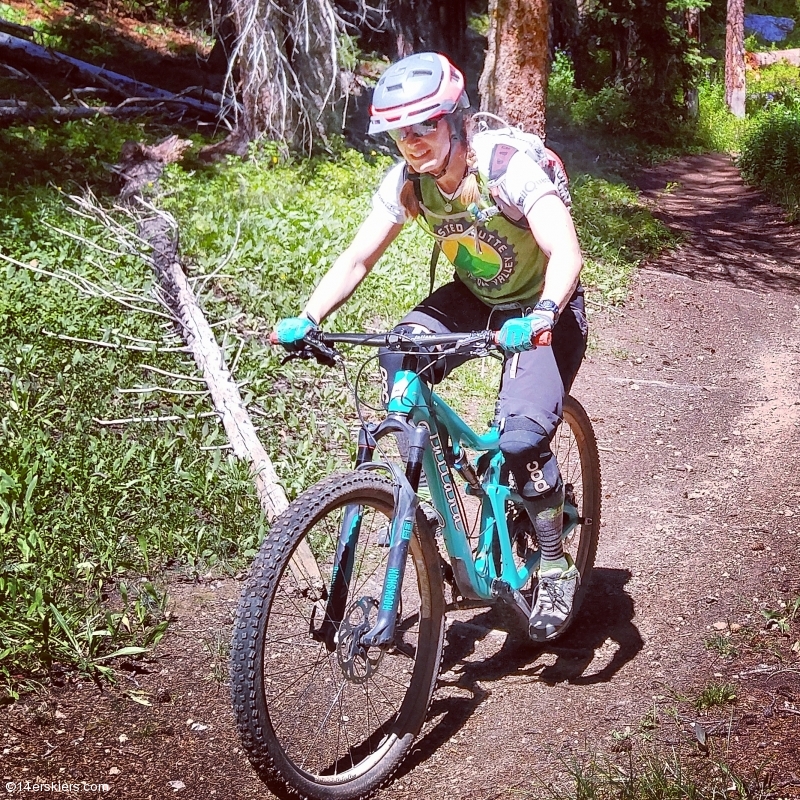 As you can see, I am over half way to riding 750 miles. But, there are still many more miles to go. But, the miles keep getting harder. We have to go further away to explore trails unknown. And sometimes the trails unknown only yield a handful of new (unique) miles, even after riding for hours. With winter quickly approaching, it's basically impossible to complete TrailQuest this bike season. But, we will continue this goal next bike season and will keep at it until we are done!
It's Your Turn
I am always coming up with goals for myself. Some of them I am vocal about. Others are more internal challenges. One of the reasons I shared this goal so publicly was because I wanted to inspire others. I was, and still am, recovering from ACL revision knee surgery. I wanted to challenge myself in the midst of recovery and show that I was coming back stronger than ever.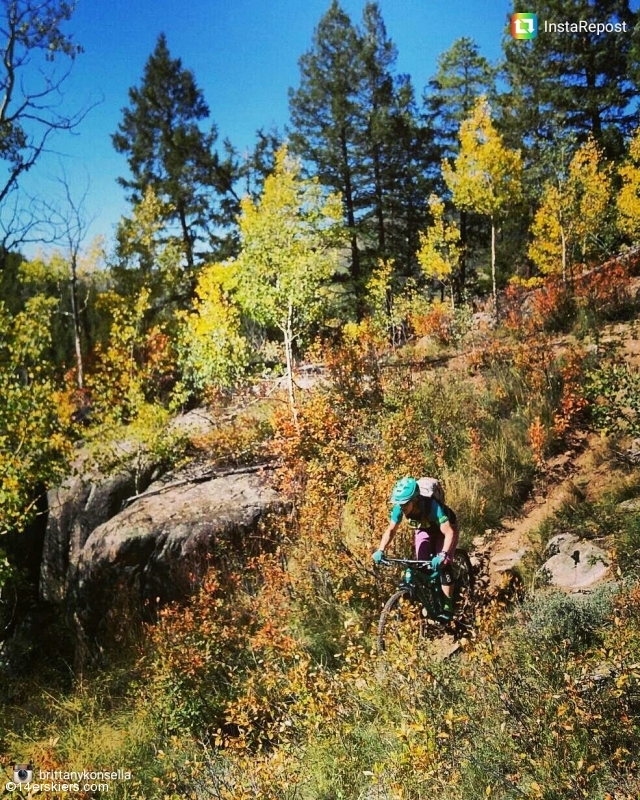 Whether you've been injured recently or not, goals can help you achieve things that you never really thought were possible. When you set a goal, it doesn't have to be something that someone else has done before. It can be your own goal, modeled after what you want to do. It should be a mixture of struggle and fun – something that pushes you to new levels.
So, now it's your turn. What goal will you be working toward next?
Aside from skiing, biking, and all outdoorsy things,
Brittany Walker Konsella
also loves smiles and chocolate 🙂 Even though she excels at higher level math and chemistry, she still confuses left from right. Find out more about
Brittany
!
Latest posts by Brittany Walker Konsella (see all)
Summary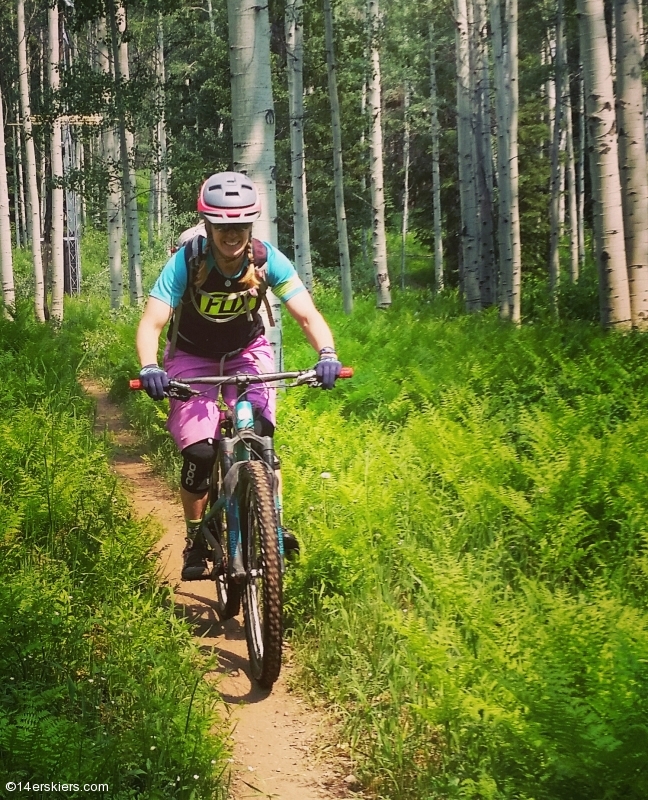 Article Name
700 Miles Singletrack in the Summer of 2017 - Goal Complete!
Description
Brittany reflects on her completed goal of riding 700 miles of singletrack in the summer of 2017 and looks toward future challenges!
Author