Update – 700 Miles of Singletrack in the Summer of 2017
(Last Updated On: July 25, 2017)
Many of you who have been following this blog are aware of the goal that I have set to ride 700 miles of singletrack in the summer of 2017. Here's an update for how it's been going!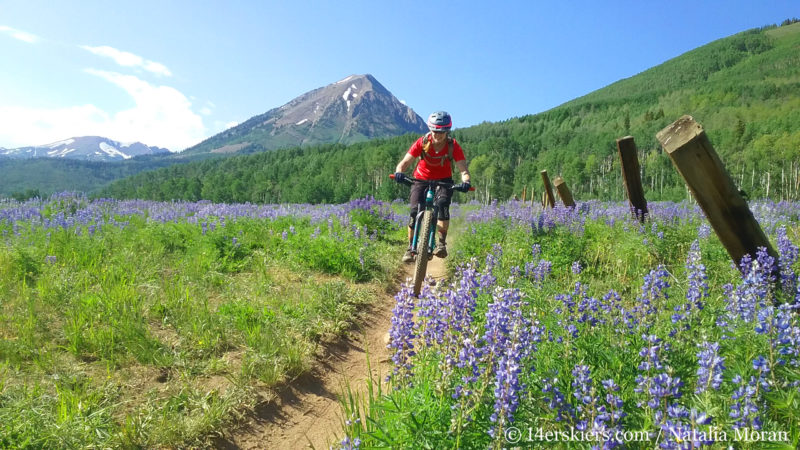 Revisiting the goal of 700 miles of single track in the summer of 2017
The rules are pretty simple: Only singletrack counts. So, roads – even dirt roads – don't count toward the 700 miles. Chairlifts cannot be used to access trails which count toward this mileage. And similarly, shuttles will be minimized, keeping shuttlable miles to 15% or less of my total singletrack tally. Last, all of the miles must acquired during calendar summer which is June 21st through September 22nd.
The progress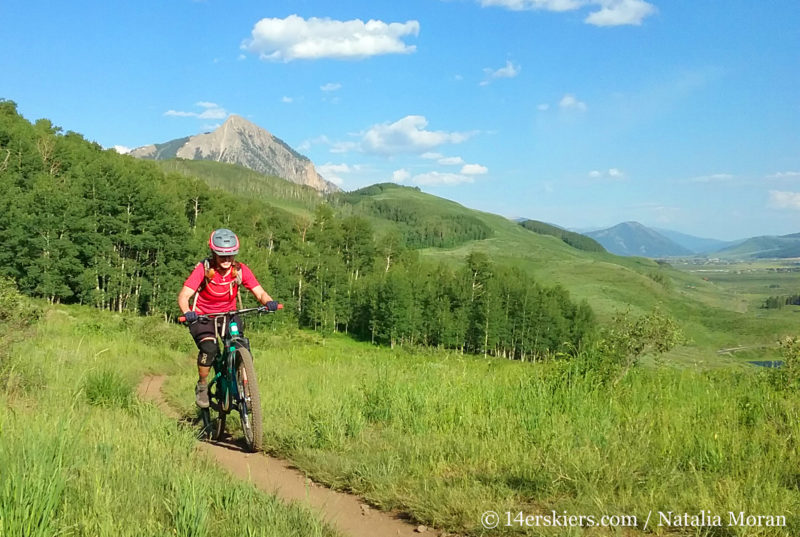 This week marks 1/3 of the time I have to accomplish my goal. To be precise, today is day 35 of the 93 days of summer – technically a little over 1/3 done now. If I break down the days and miles into a proportion, I should have 263 miles done by day 35. But, I have ridden 278 miles of singletrack, 15 miles over my target!
Riding a set amount, the same amount, each day isn't really realistic. So, instead, I've thought about this goal in terms of miles per week, with a target of 55 miles per week. Technically, I should be riding 52.7 miles each week to reach exactly 700 miles…. But I thought it would be good to overshoot a little just in case I had a week or a few days where I wasn't able to quite make my goal.
And that already happened. On weeks 3-4, I was suffering from saddle sores much worse than I'd ever experienced before – so bad that it hurt to sit in any chair or even to walk. They forced me to take a few days off the bike to let them heal, and on week 4 I came a bit short of my 55 mile target. How did I get them back to a manageable state? Lots of showers, some salicylic acid cream, time off, a different seat, and by fixing a dropper seat post that was sagging a 1/2 inch which was likely really the main culprit of the problem (the play in the system caused additional chafing). I wouldn't say the saddle sores are gone. But they don't really bother me a whole lot anymore.
Other goals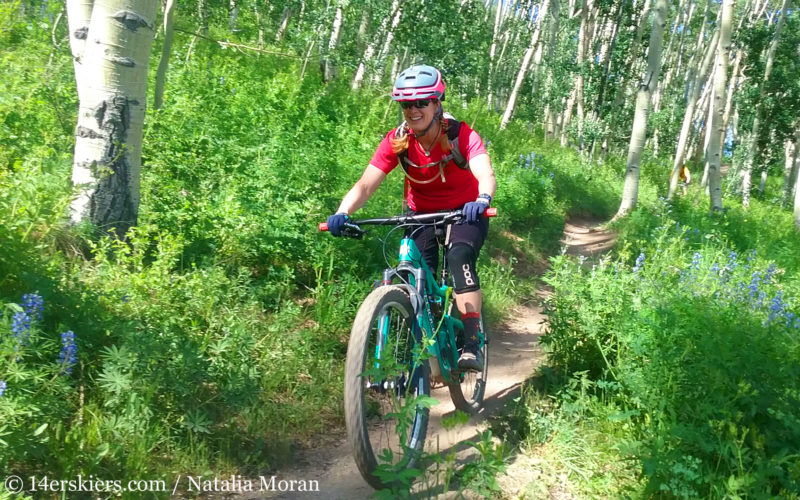 Part of the reason why I developed this goal was to try to motivate myself to think about riding a little differently. In Crested Butte, many of our mountain bike rides start off with miles of pedaling on a dirt road followed by a sweet descent on singletrack. But, and the end of the day, you realize you've ridden hours to score something like 5 to 7 miles of singletrack. That kind of mileage was not going to help me achieve my goal.
So, this goal was intended to help me think about riding differently – to think about how I would connect singletrack routes together, or ride them in a different way…. or explore more.
Sure, I could be riding a whole lot of places other than Crested Butte. And part of the reason I developed this goal was to allow myself the freedom to do that. But, then the Gunnison – Crested Butte Tourism Association came up with TrailQuest.
TrailQuest
TrailQuest is described as this:
With over 750 miles of singletrack, the Crested Butte and Gunnison Valley has the biggest and most varied network of mountain biking trails in the world. From the desert riding at Hartman Rocks to the high alpine leg burners up north, the Crested Butte and Gunnison Valley has it all.

In an effort to encourage use of the vast trail network throughout the Crested Butte and Gunnison Valley, the CBG Trails App by GoMaps will now track and record rides in the competition, TrailQuest. Each unique mile of trail ridden will add up in a race to 750.

Leaderboards will be posted in the app, around the towns, and online. Speed is not a factor, only unique mileage ridden. All it takes to get atop the leaderboard is the heart to get out and try new rides every day.
Miles are recorded using an app that can be downloaded on a smartphone.
To restate what Frank said last week, if there were ever a mountain biking competition designed for us, this is the one. We like to explore, and we find the time to do so as much as we can. This is just a better motivator.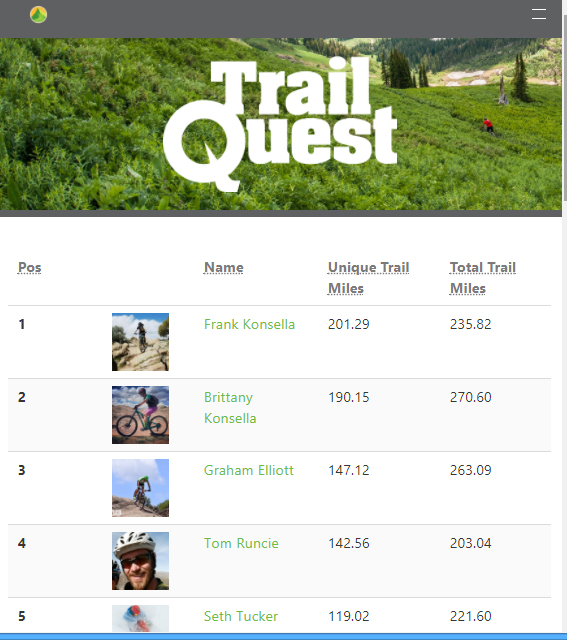 It turns out we're both doing quite well – currently at 1st and 2nd place. I don't know if we'll maintain that, and I don't know if Frank will win. But, we're going to give it a good shot 🙂
It turns out that TrailQuest works quite well with my goal to ride 700 Miles of singletrack in the summer of 2017. But, it does make the goal a little harder – and keeps me going back to the roots of my project in the first place. If I were to just ride 700 miles of singletrack, I could bang out quick laps at the ski area or trails close to town. But, that's not why I developed this goal. I developed it to explore more. And TrailQuest is forcing me to do that very thing. The two working together are making me one strong rider with a hardy butt – and a sense of humor to deal with getting lost, the plethora of flies and mosquitoes that seem 10x worse than normal this season, and the plentiful mega hike-a-bike sections we stumble upon (I find myself actually liking them now because they give my butt a break!).
More to come
I'm on a good path to achieving my goal of riding 700 miles of singletrack for the summer. And the added goal of TrailQuest is making my riding more interesting. We've pulled off some pretty spectacular rides already. And honestly, we've been too busy riding to write much about them. But, believe me, we will. And you'll have lots more good ride ideas once we're done!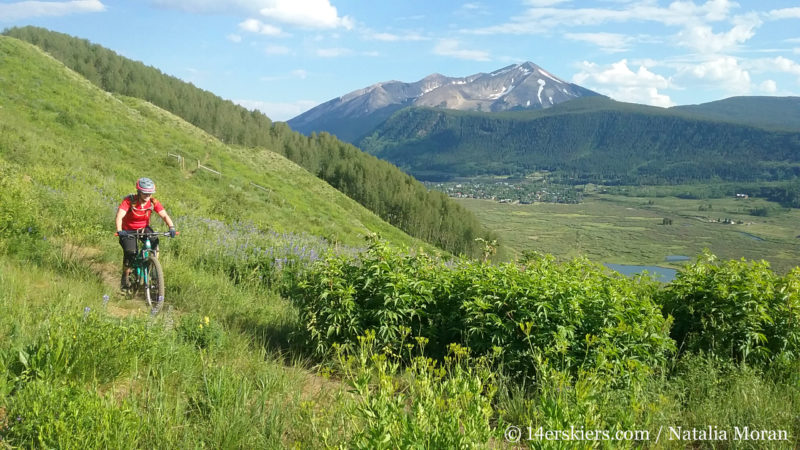 As a reminder, you can follow my progress toward 700 miles of singletrack in the summer of 2017 on Strava, on this spreadsheet, or through the hashtag #700MilesSingletrackSummer2017!
Now, get out and ride!
Aside from skiing, biking, and all outdoorsy things,
Brittany Walker Konsella
also loves smiles and chocolate 🙂 Even though she excels at higher level math and chemistry, she still confuses left from right. Find out more about
Brittany
!
Latest posts by Brittany Walker Konsella (see all)
Summary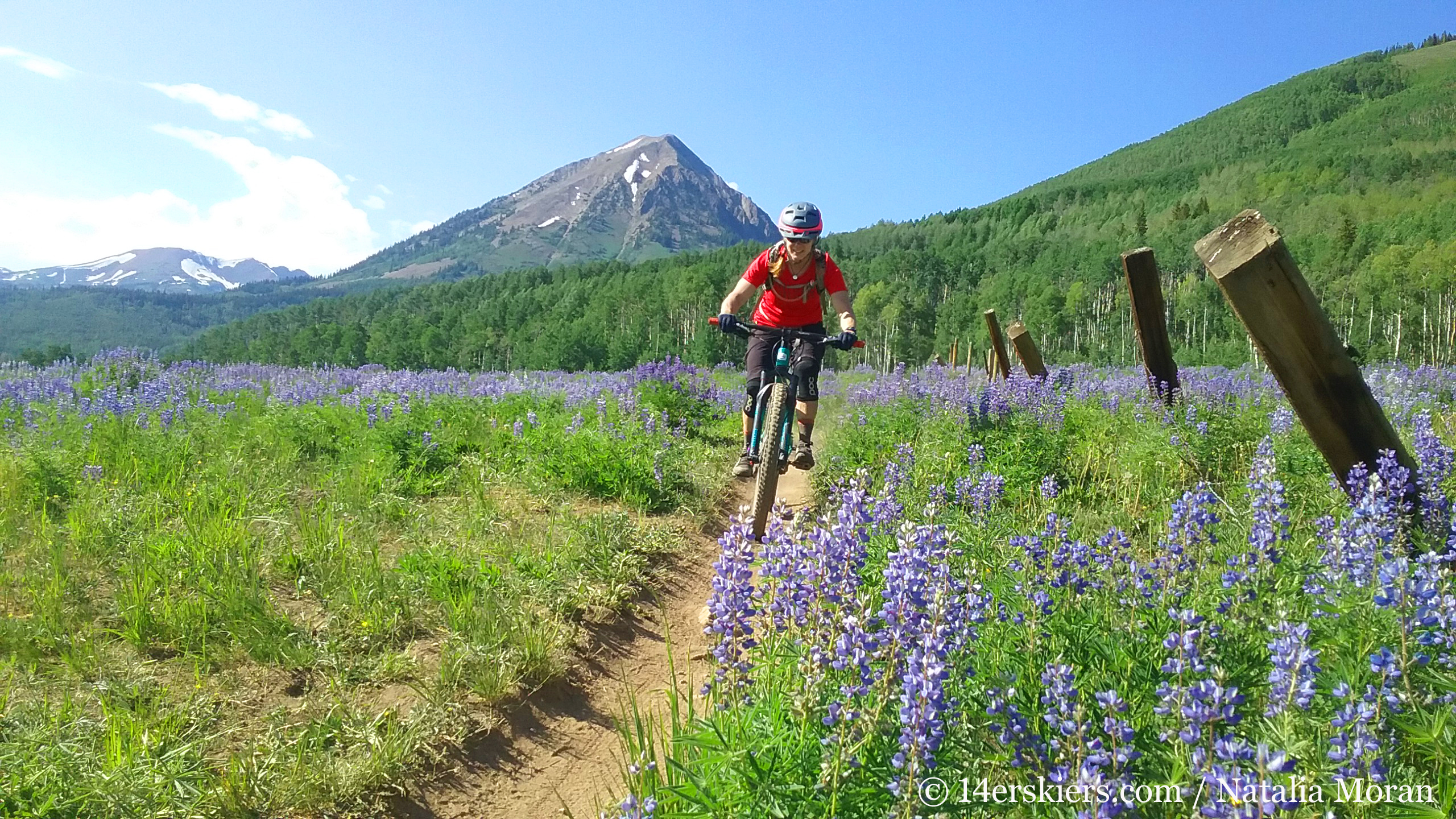 Article Name
Update - 700 Miles of Singletrack in the Summer of 2017
Description
Check out the progress Brittany has made in working toward her goal of riding 700 miles of singletrack in the summer of 2017!
Author