700 Miles of Singletrack in the Summer of 2017
(Last Updated On: June 21, 2017)
Everyone needs goals. And coming off of months and months of recovery post-ACl knee surgery this year, I needed something to work toward that was related to recovery, but at the same time not as simple as "My goal is to recover from knee surgery." Last summer, knowing I would be in recovery mode this summer as well, I began to formulate in my head what would be my goal for the summer of 2017.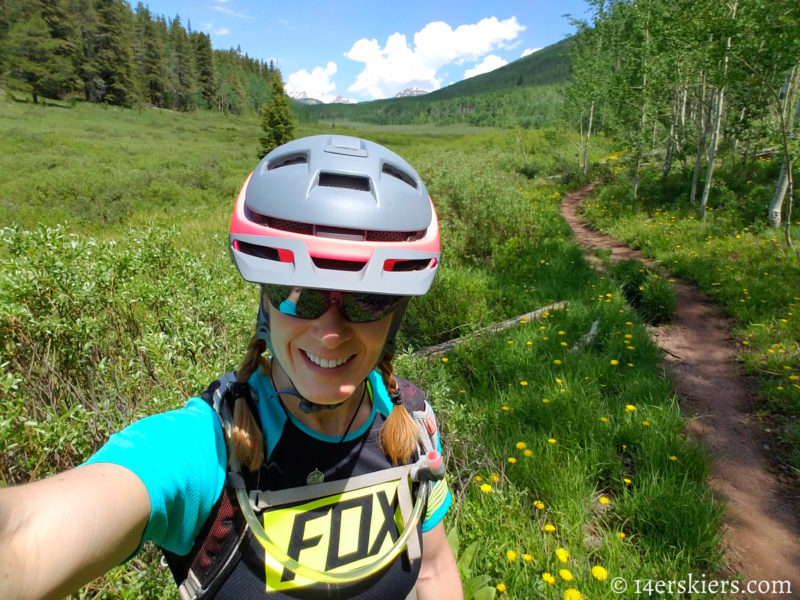 Many ideas came to mind. But, I realized I wanted a goal that was flexible, challenging, and proved that my recovery was going strong. I also needed a goal that allowed me to continue working full time as well as allowed time to continue working on full-body strength for injury prevention – something I am working toward for ski season next year. I also needed a goal that accounted for variations in summer weather and didn't isolate me from my friends and husband (whom I wasn't able to ski with all winter). Over time I developed the goal to ride 700 miles of singletrack in the summer of 2017.
The rules are pretty simple: Only singletrack counts. So, roads – even dirt roads – don't count toward the 700 miles. Chairlifts cannot be used to access trails which count toward this mileage. And similarly, shuttles will be minimized, keeping shuttlable miles to 15% or less of my total singletrack tally. Last, all of the miles must acquired during calendar summer which is June 21st through September 22nd.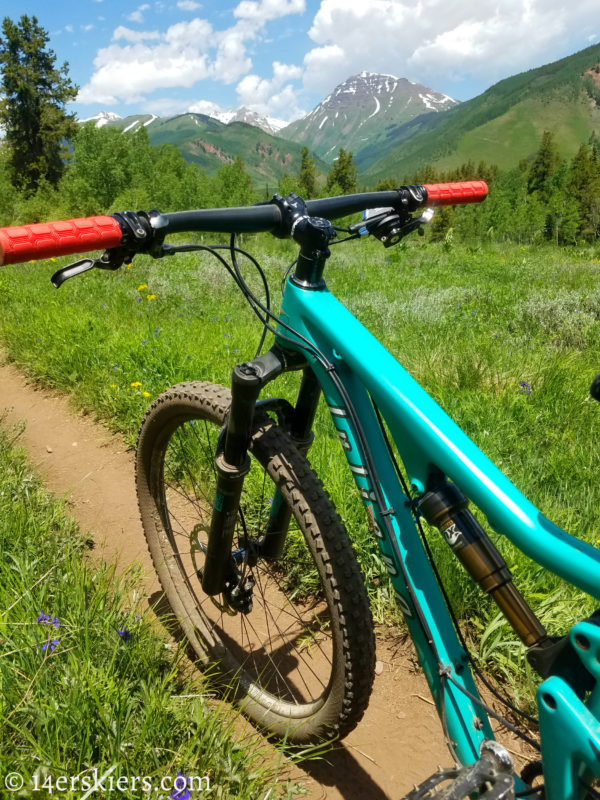 To some, 700 miles of singletrack may sound easy. And in some places, this goal could be achieved in probably just a few weeks. But, here in Crested Butte, the singletrack miles don't come very fast. A lot of roads are used to access many of the trails to make them into loops. For example, today, I rode over 24 miles in over four hours, but only 13.7 of those miles were singletrack. I even tried to add extra singletrack miles at the beginning and end by doing extra trails at the ski area.
This goal will force me to think creatively about how I want to do my rides this summer. I'll be looking for ways to link more singletrack with less roads, maybe looking for different ways to ride a trail that I've done only one way before.
Singletrack miles come a little easier riding at the ski area (Crested Butte Mountain Resort – Evolution Bike Park). And I will certainly take advantage of that. But, one of the reasons for the flexibility in my goal was to allow for variety. I want to ride a whole lot of singletrack all over Crested Butte and beyond, not just the ski area. That actually makes the goal harder…
Those interested in following my progress will find me posting my rides on Strava and updating my total miles on this spreadsheet.
I'm certainly looking forward to the challenge. The first day of summer is today and I'm already 13.7 miles closer to my goal of 700 miles of singletrack in the summer of 2017!
Aside from skiing, biking, and all outdoorsy things,
Brittany Walker Konsella
also loves smiles and chocolate 🙂 Even though she excels at higher level math and chemistry, she still confuses left from right. Find out more about
Brittany
!
Latest posts by Brittany Walker Konsella (see all)
Summary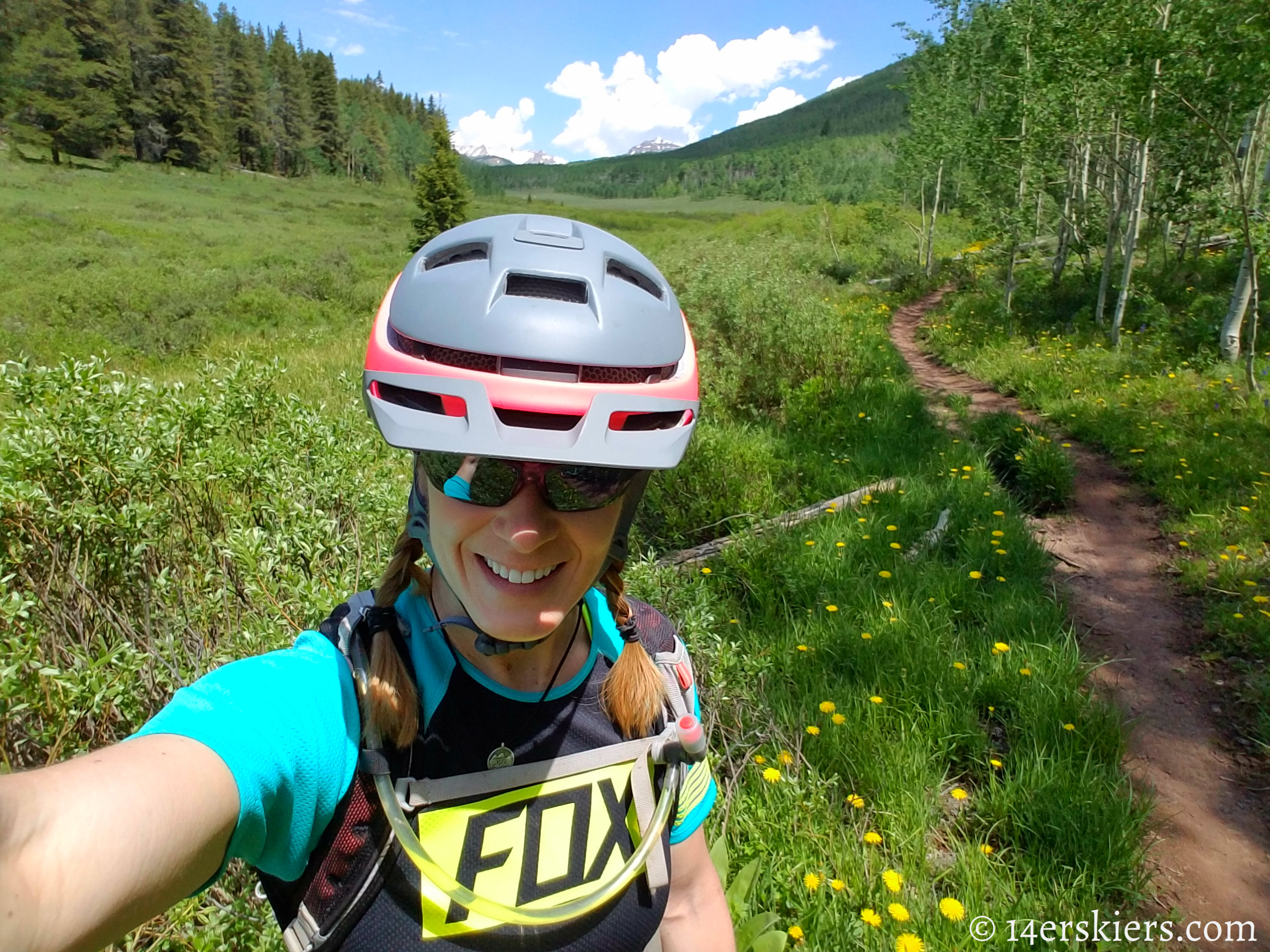 Article Name
700 Miles of Singletrack in the Summer of 2017
Description
I needed a goal that was flexible, challenging, and proved that I was recovered from knee surgery - "700 miles of singletrack in the summer of 2017" it is!
Author