TR: Timberline Trail to Texas Ridge | North to South
(Last Updated On: August 23, 2017)
Texas Ridge has long been one of my favorite trails in the Crested Butte/ Gunnison area. With light traffic, no motos, a deep pine needle riding surface, and playful rocks to jump off of, it's just about perfect, especially the first half. The second half becomes a bit more cross-country, otherwise I might declare it my most favorite in the entire county, though Brittany would disagree. Regardless, my favorite route to access Texas Ridge is by ascending Cottonwood Pass, then riding the Timberline trail from south to north to the start of Texas Ridge. With a full closure of Cottonwood Pass, both this summer and next, however, we needed to find another way to access Texas Ridge. While we could have navigated a series of roads near Cottonwood to access Timberline, we decided it would be more interesting to ride the Timberline Trail from the northern terminus at Red Mountain Creek through the old Pieplant town site.
Timberline starts off as an easy ATV trail before it devolves into the rocky trail that it has a reputation of being. This part was interesting, since I had dodged rocks on skis on this section as recently as late May, coming back from a steep powder descent of Jenkins Mountain.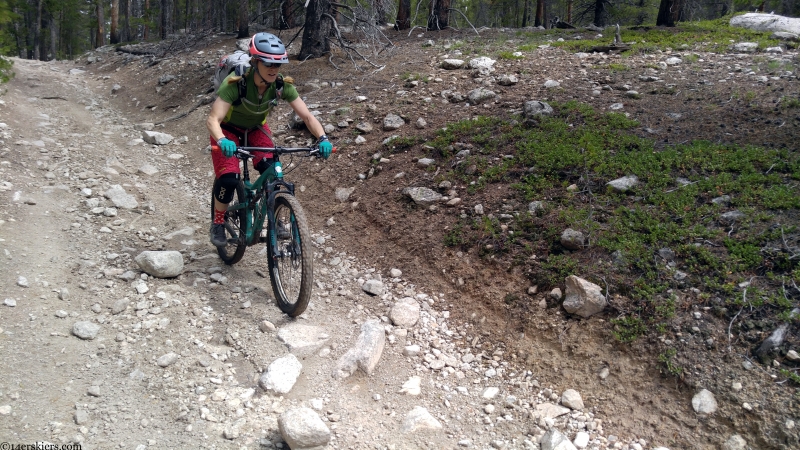 We reached Pieplant relatively quickly- here is what's left of it: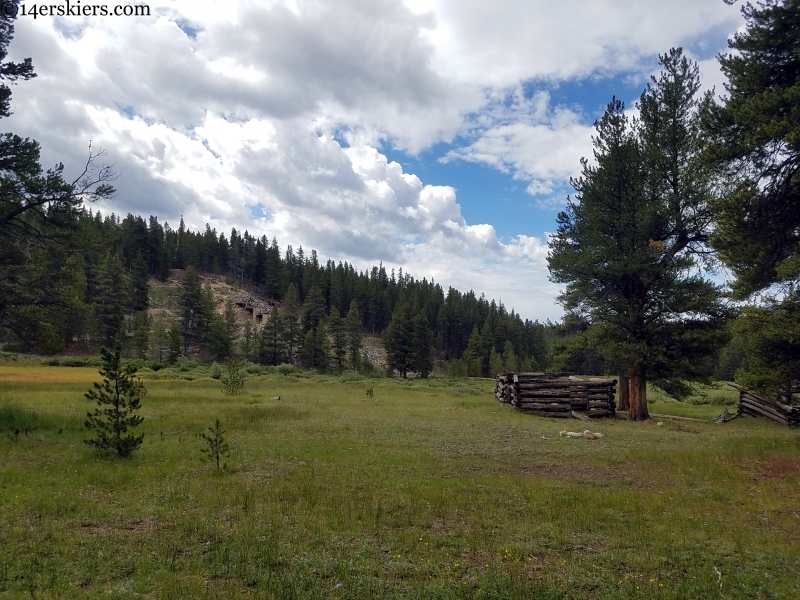 From Pieplant, the Timberline trail was similar to other sections I've ridden, which is to say it's equal parts awesome and not so awesome hike-a-bike. And you better be ready for, and like, loose rocky sections.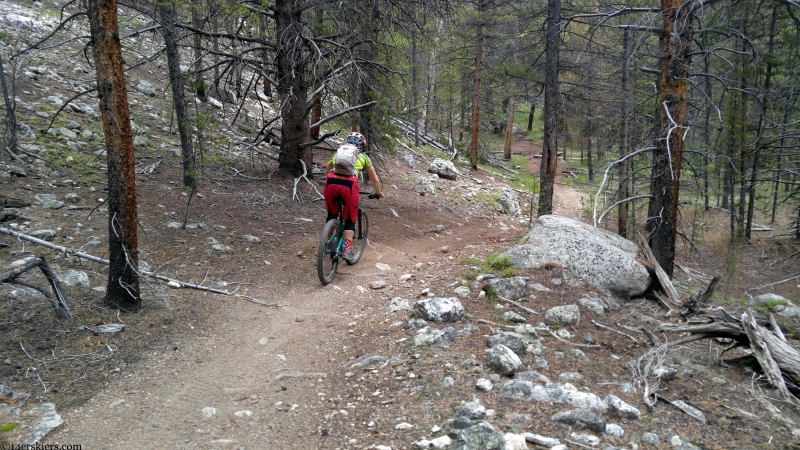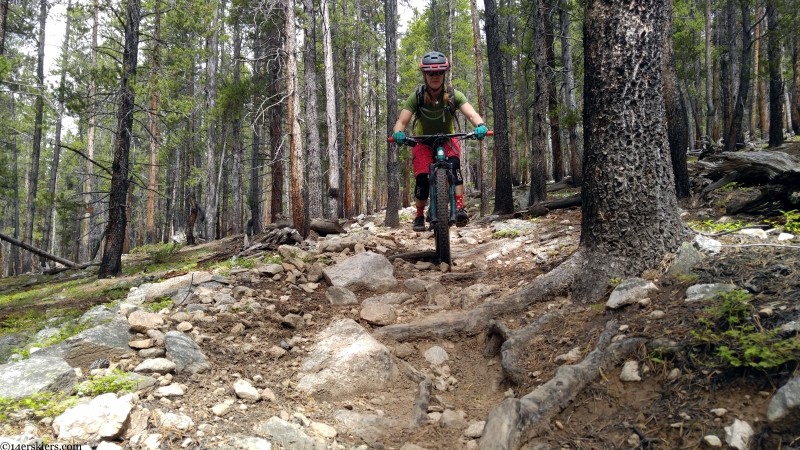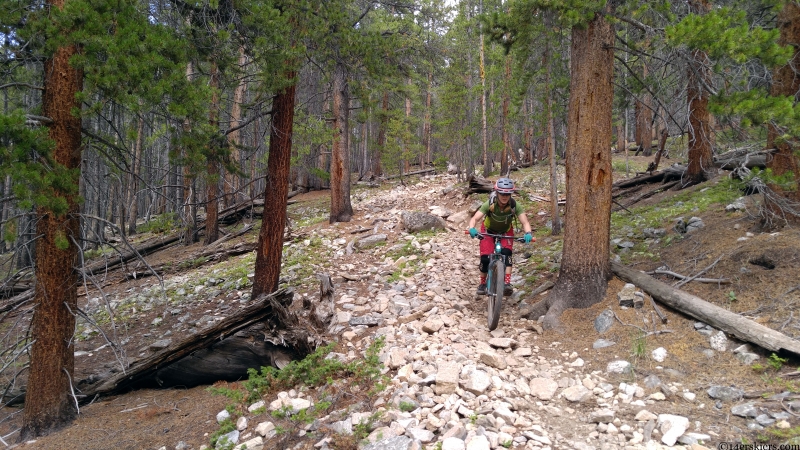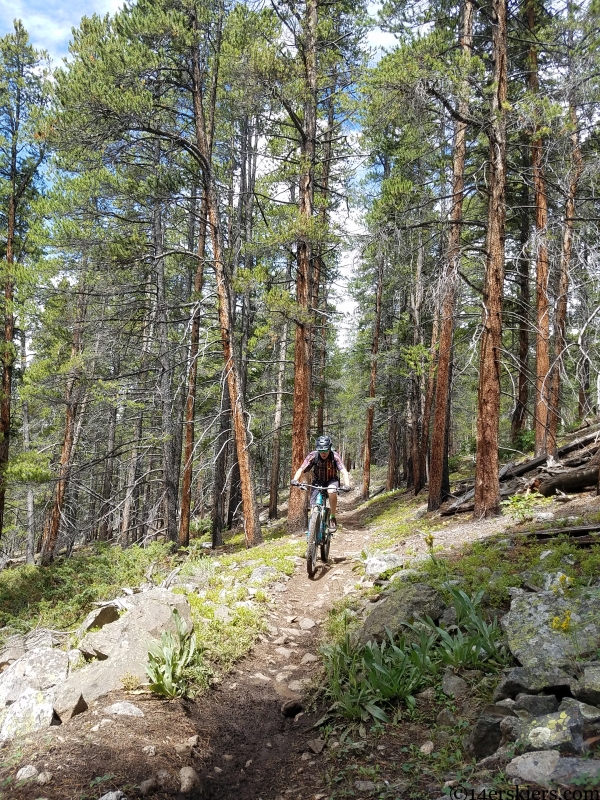 While the trail never really goes above timberline, it does stay near it for most of the ride. This part was interesting, as the trail snuck by a rock glacier: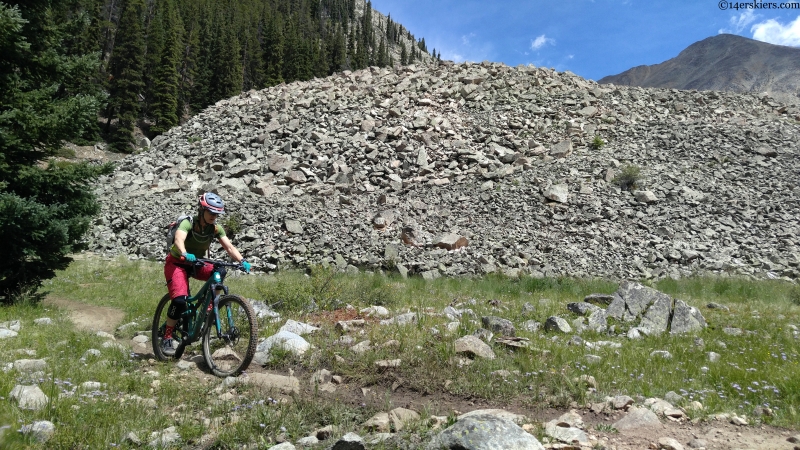 As we neared Texas Ridge, the trail passed some avalanche paths, some of which showed signs of some big activity last winter.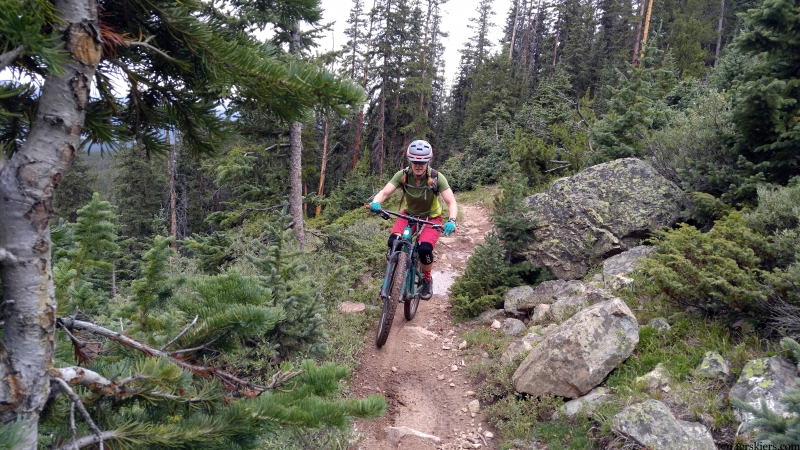 Since we're playing Trailquest, we made a quick out and back on Trail 414.1A. Never heard of it? Well, there's no reason to. But it was worth checking out because maybe it would have turned out to be really cool and then we would have known. It sure had a lot of debris though: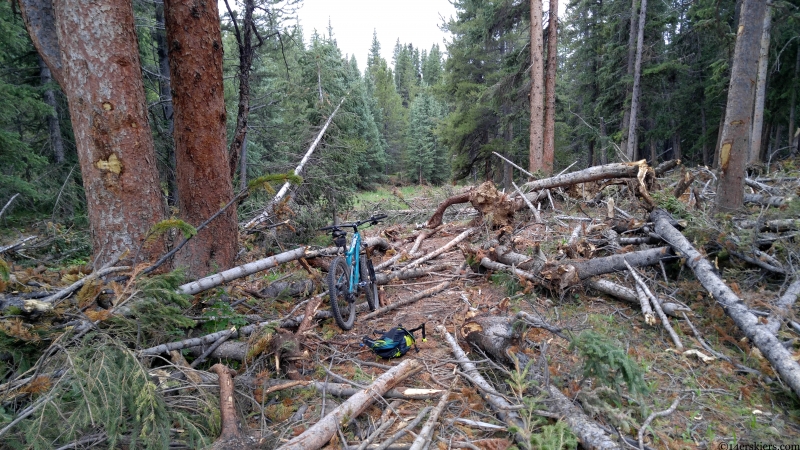 Finally, we made it to Texas Ridge, which by the way was also part of the Gunnison Spur of the Colorado Trail when that was a thing. My verdict? I'd prefer to access it from Cottonwood Pass, once it's open again, probably in 2019. But it was worth checking out some new terrain. With rain threatening, we didn't take many photos on Texas Ridge, but this shows the pine needle loam well: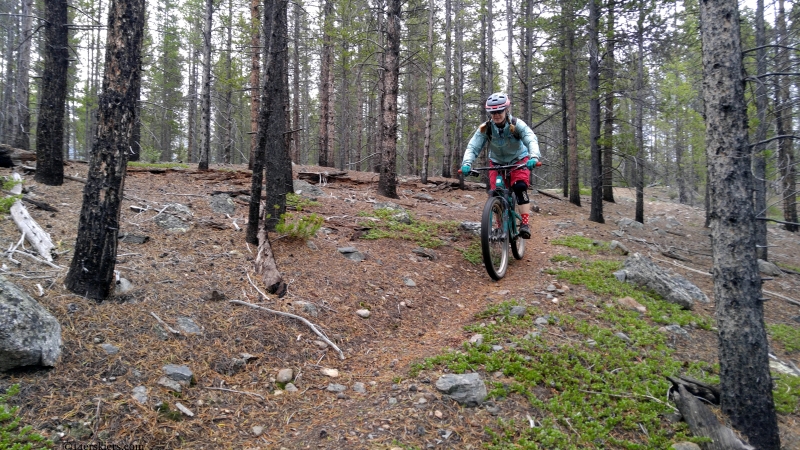 That covers our adventure in Taylor Park pretty well. Texas Ridge might not be the easiest to get to, but it is one of the best once you're there. I bet it would work well as an out and back, by the way, if you think that Timberline is a little much. Check it out sometime- here's the map (we went clockwise):
Frank
loves snow more than anything... except his wife.  He ensures his food is digested properly by chewing it 32 times before swallowing.He is a full-time real estate agent serving
Crested Butte and Gunnison
and would be honored to send you his
monthly newsletter.
Latest posts by Frank Konsella (see all)
Summary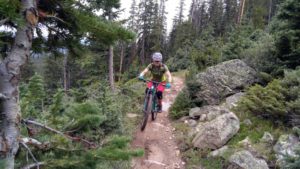 Article Name
TR: Timberline Trail to Texas Ridge | North to South
Description
Mountain biking the Timberline trail in Taylor Park, Colorado- starting near the ghost town of Pieplant and ending on the amazing Texas Ridge Trail between Crested Butte and Gunnison.
Author