New Lines, Old Mountain 3.25.17
(Last Updated On: March 27, 2017)
Looking at the mountains surrounding Crested Butte, there is probably one mountain I've skied more than any other- Axtell. Over the past 20 years, I bet I've skied it at least 200 times. I remember one year when we kept getting snow in late spring that I skied it 8 straight days- it was just too good to feel the need to mix it up. So skiing 2 new lines last weekend on a mountain that I'm so familiar with felt like quite the accomplishment.
Ben Furimsky and I started off on a classic springtime line, variously referred to as the tongue (my preferred term) but also known as the shield. After two weeks of abnormally warm temperatures, I wasn't sure what to expect, but I was hopeful that the recent 3″ storm had done just enough to soften things up a bit. The skiing was variable- one turn would be good and then the next one would be scratchy even though the snow looked the same. Ben: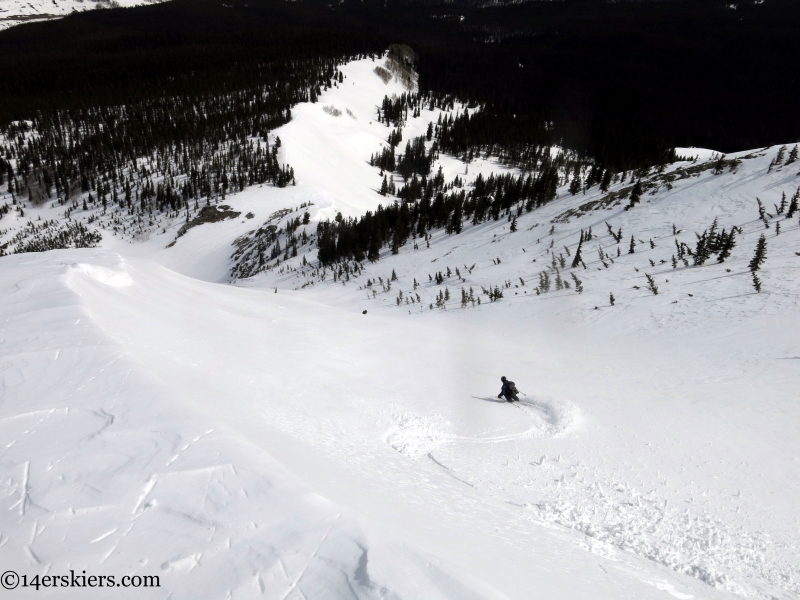 You can't even see our tracks (the shield is on the left):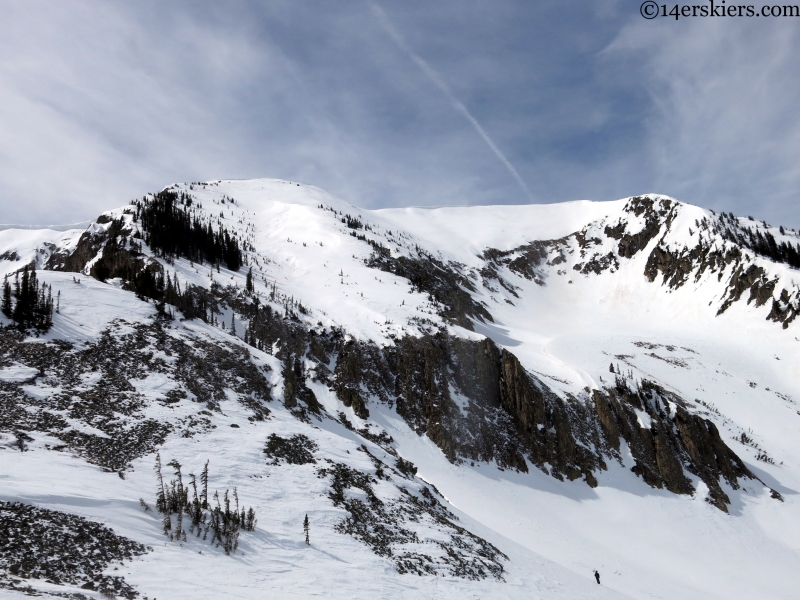 As we continued to descend, we looked up at a line I hadn't skied that Ben has been calling Le Plume (to go with other couloir names like the pencil, eraser, and quill). We would end up skiing that for our last run of the day.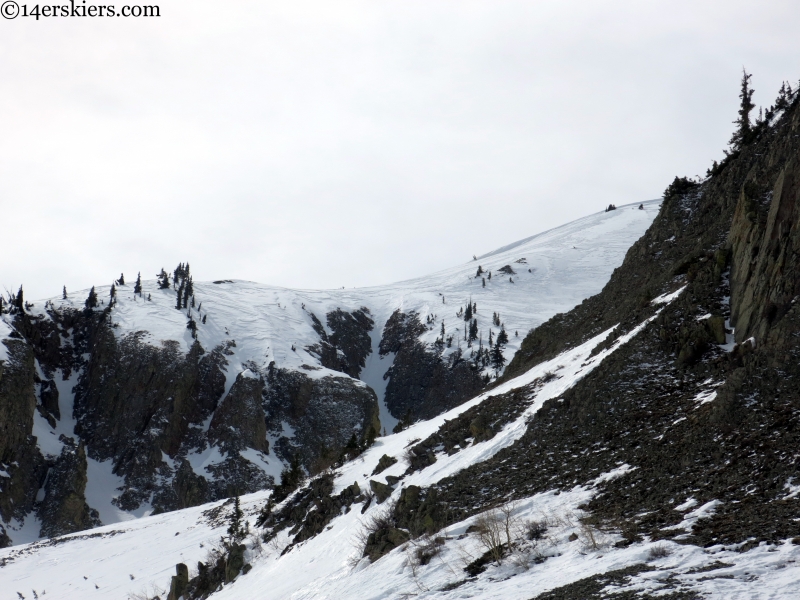 Up top for lap #2, we watched our friends descend the massive 4th bowl (it's hard to even spot the skier):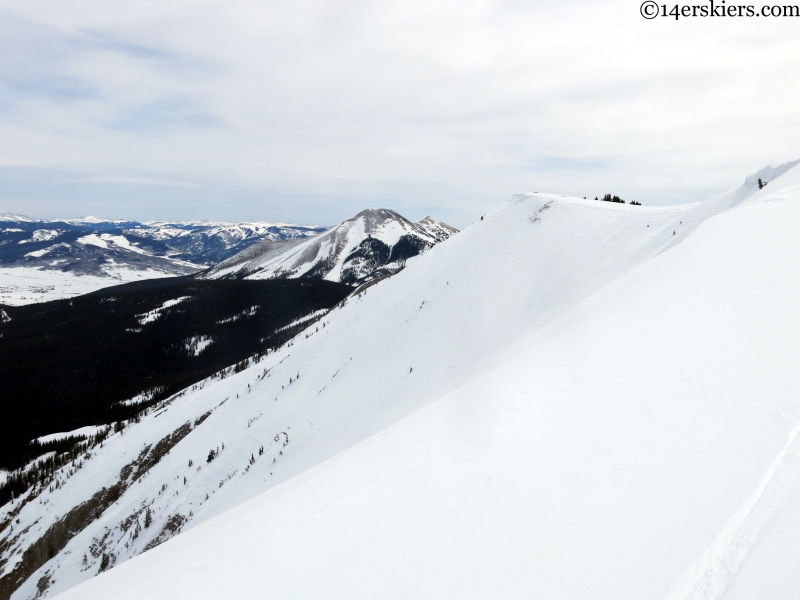 We descended another old favorite, Wang Chung, towards the ramp. The snow was a bit better, but the ramp is steep and the old snow was surprisingly icy. There's a reason my skis are now in the shop, getting a tune. Heading down towards the ramp: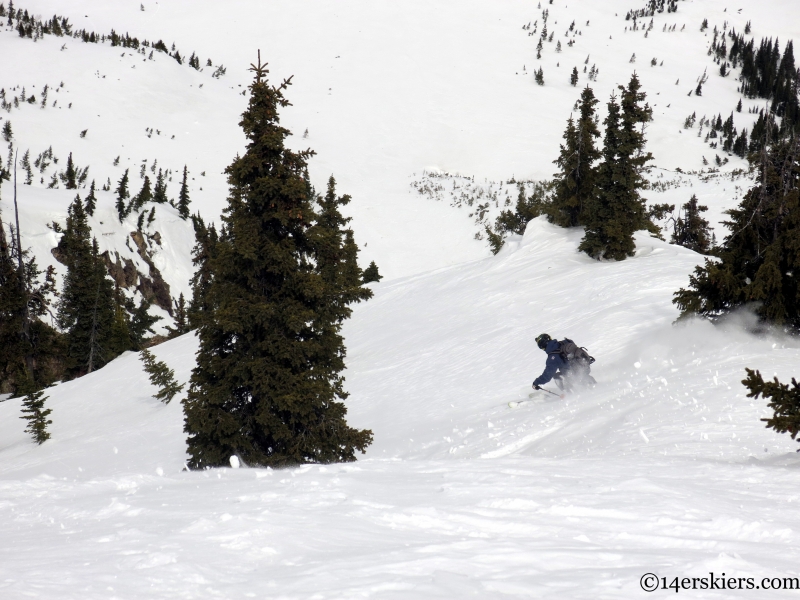 One of the nice things about a multi-lap day is that you can keep scoping out the aspects and conditions. Lap #3 had the best conditions of the day, when we found just the right aspect and then skied a couloir that Ben likes to call the Buttcrack. Maybe that needs another pen or pencil name, though. While I've skied 4th bowl a few times, this was actually the first time I skied this particular exit: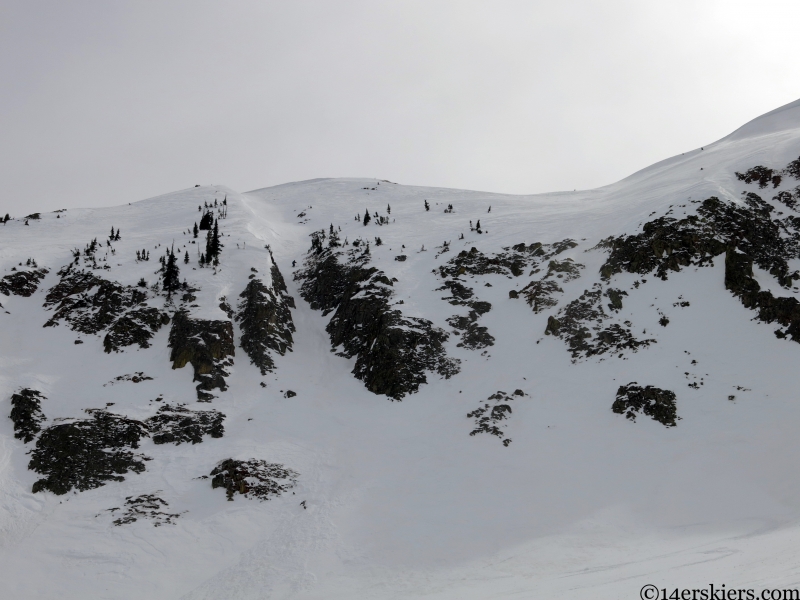 One more run. This is one I've looked at for years, the aforementioned Le Plume. It may not look it, but it's a narrow entrance.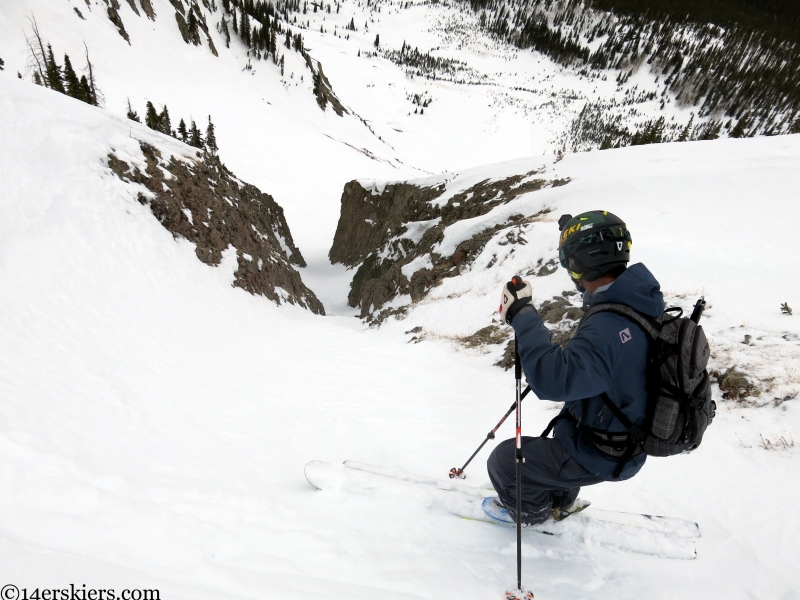 It was narrow enough that my tips and tails were jamming up as I tried to make my way through. On top of that, the crux had this crazy windlip to navigate as you tried to clear the constriction.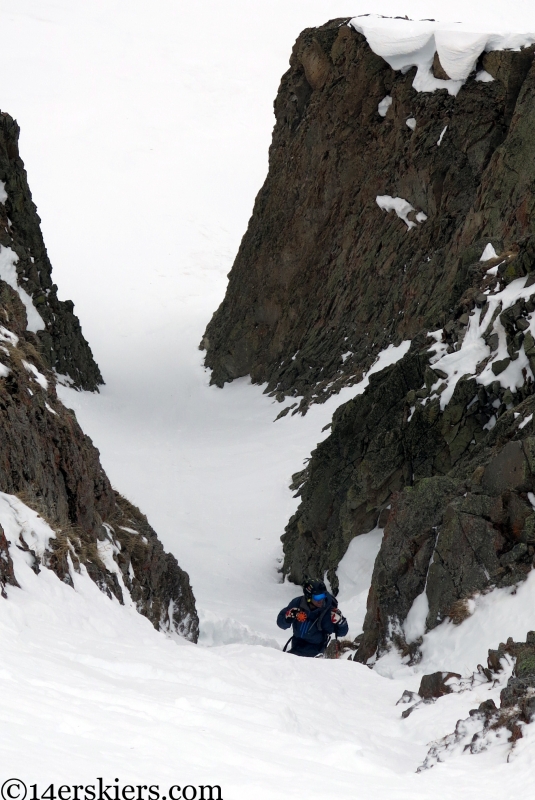 Past that, it was your standard Colorado couloir: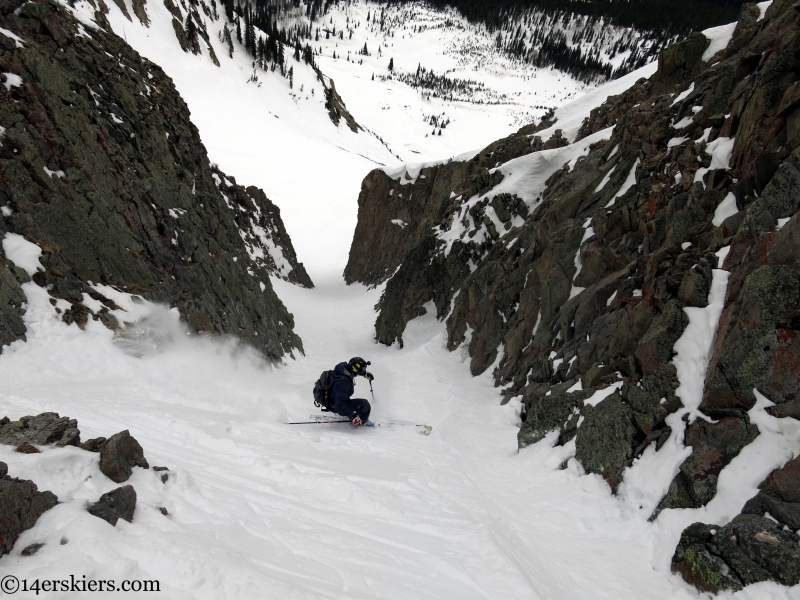 It's nice to know that even after all these years, I can still find the occasional new route- even if it's just a minor one. It's also nice to know that there is snow on the way.

Frank
loves snow more than anything... except his wife.  He ensures his food is digested properly by chewing it 32 times before swallowing.He is a full-time real estate agent serving
Crested Butte and Gunnison
and would be honored to send you his
monthly newsletter.
Latest posts by Frank Konsella (see all)
Summary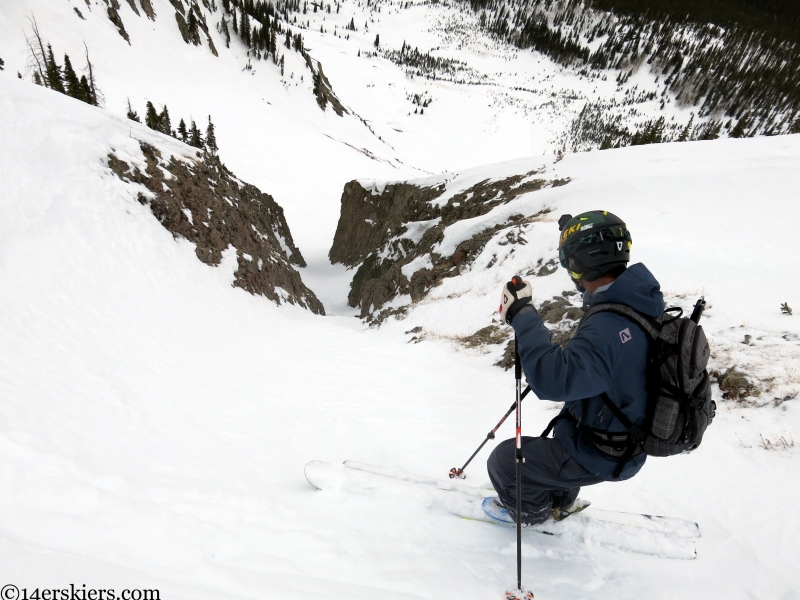 Article Name
New Lines, Old Mountain 3.25.17
Description
Finding new lines on one of my favorite Crested Butte Backountry haunts.
Author