(Last Updated On: April 27, 2017)
This post is part of a Throwback Thursday series featuring trip reports that we haven't had a chance to write about until now! Look for them at least every other Thursday!
As spring approaches, more and more people have biking on the brain. Normally, I keep skiing into summer and I don't often touch my bike until June, sometimes late May. But, this year, my ACL recovery has made things different and 2017 will see me riding a bike more than ever.
This past fall, I had a similar mentality. Between two staged surgeries to repair my ACL, skiing wasn't really much of an option. But biking was. As it turned out, this fall ended up having some fabulous riding weather too – far too warm and dry for skiing. Both a blessing and a curse, I took the opportunity to ride as much as I can.
I took a couple of fall trips to Fruita to enjoy some fun riding. So, below you'll find a collection of some of my best rides there. Even though these photos were taken in fall, they may help stoke the mountain bike urge for spring!
Horsethief Bench Loop
I've always thought that this is the top classic mountain bike ride in Fruita, though it had been years since I'd ridden in. And the ride reminded me why I love it so much!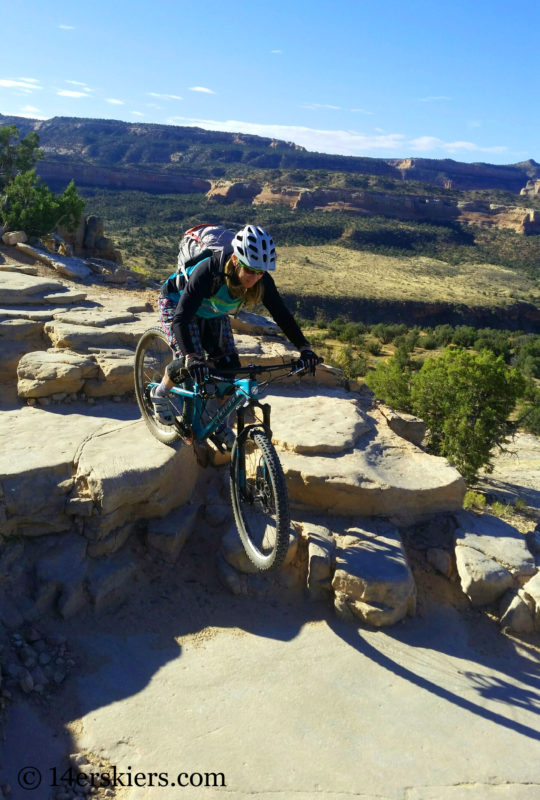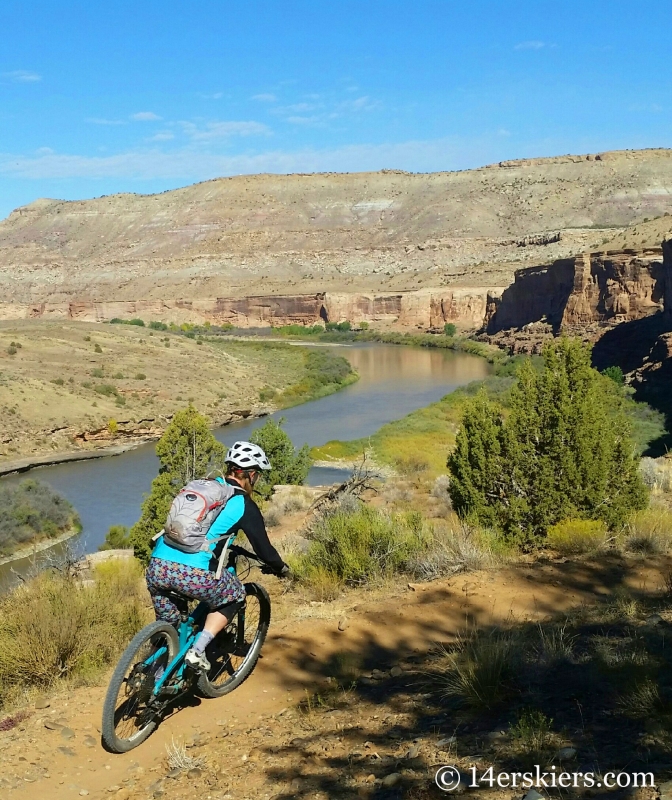 Larry.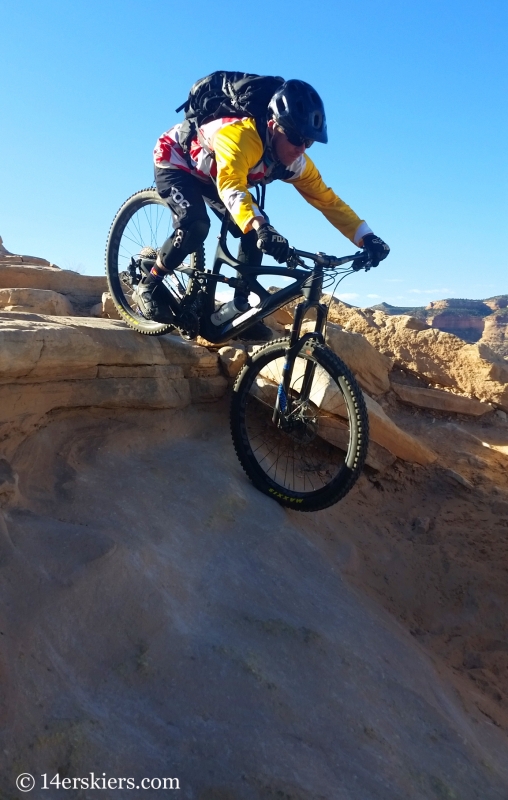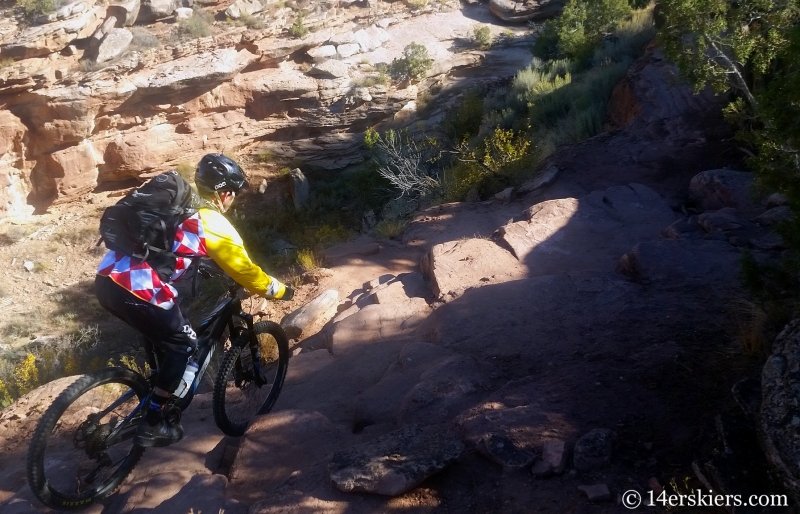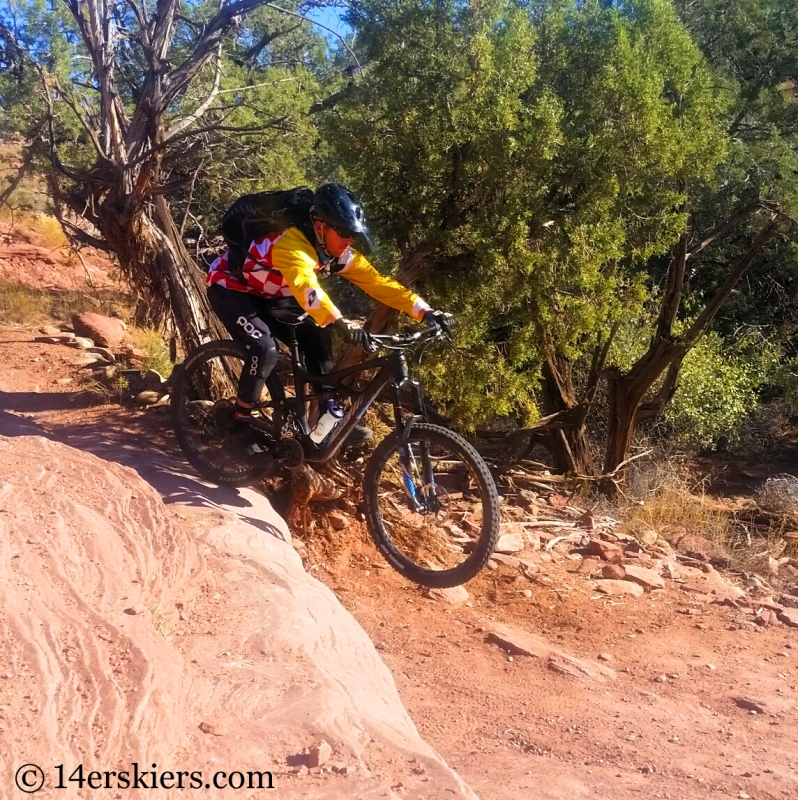 Mack Ridge to Troy Built
Another great area, and super scenic too! Mack Ridge is quite technical and fun!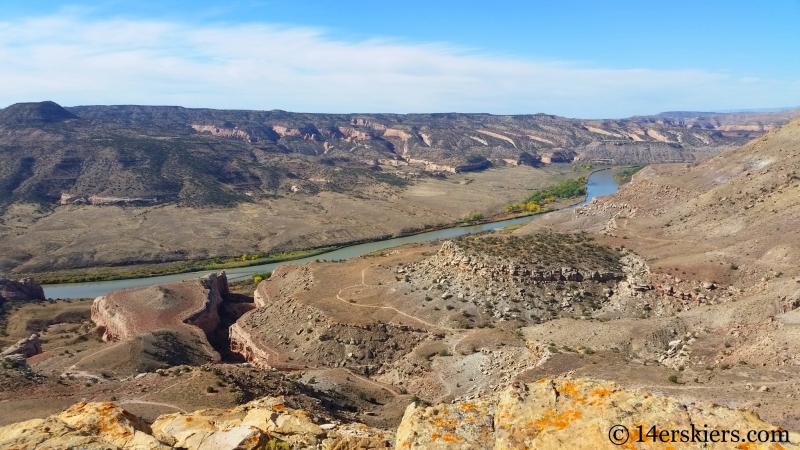 Gina.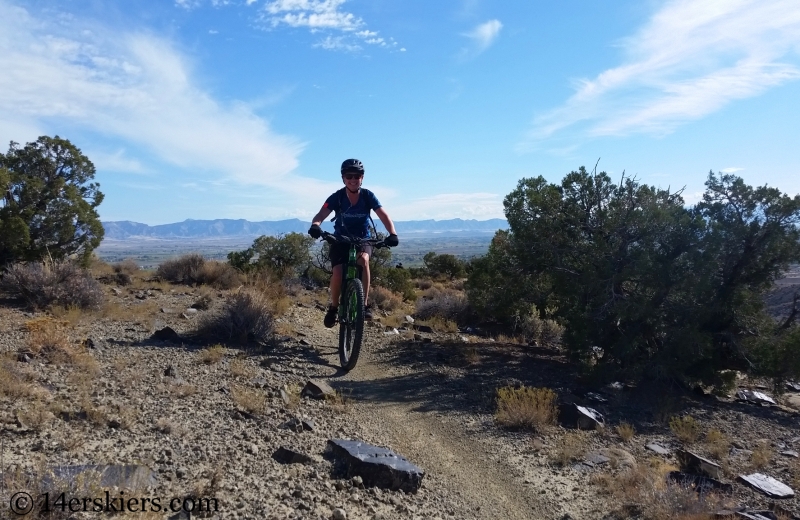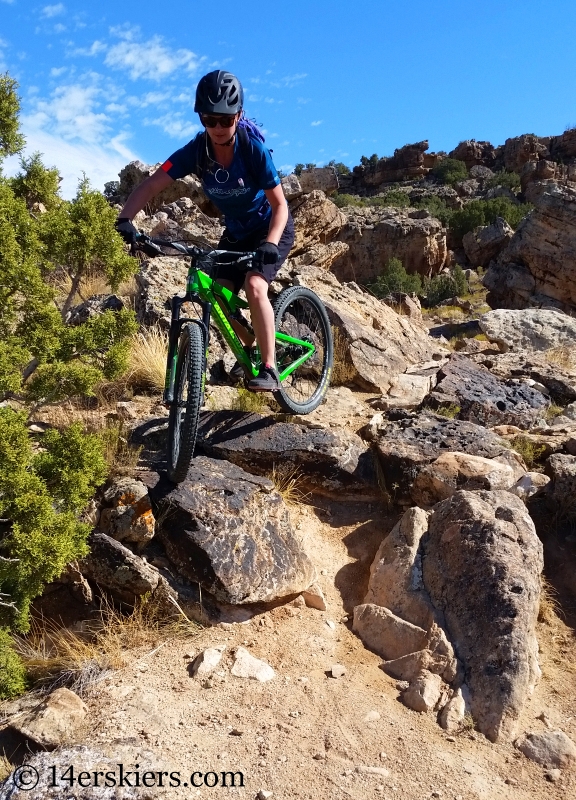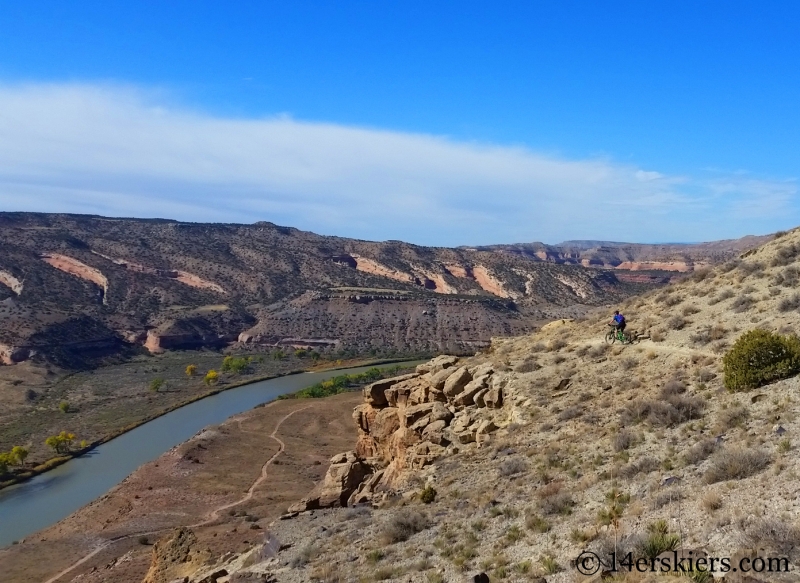 Ribbon Trail
This is probably the highlight of the Lunch Loops area out of nearby Grand Junction. Best done as a shuttle, this ride has no shortage of killer slickrock and views!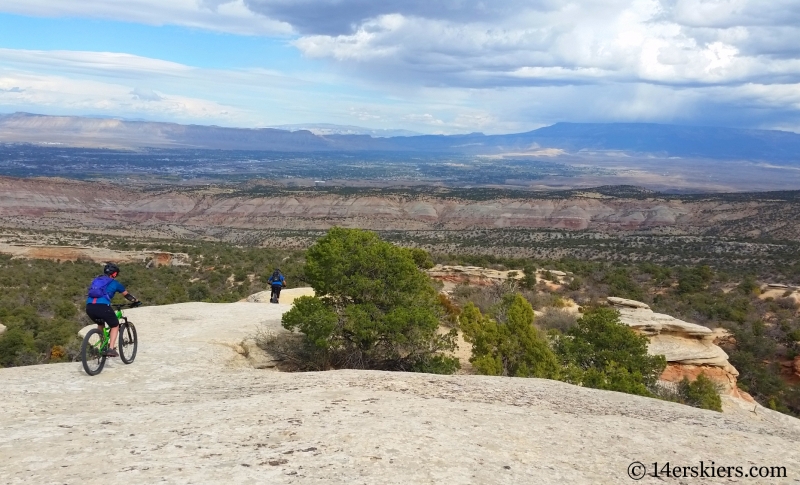 Gina.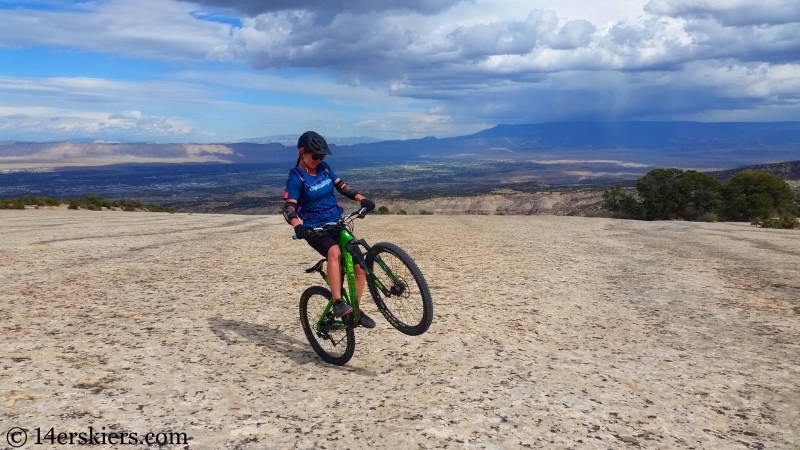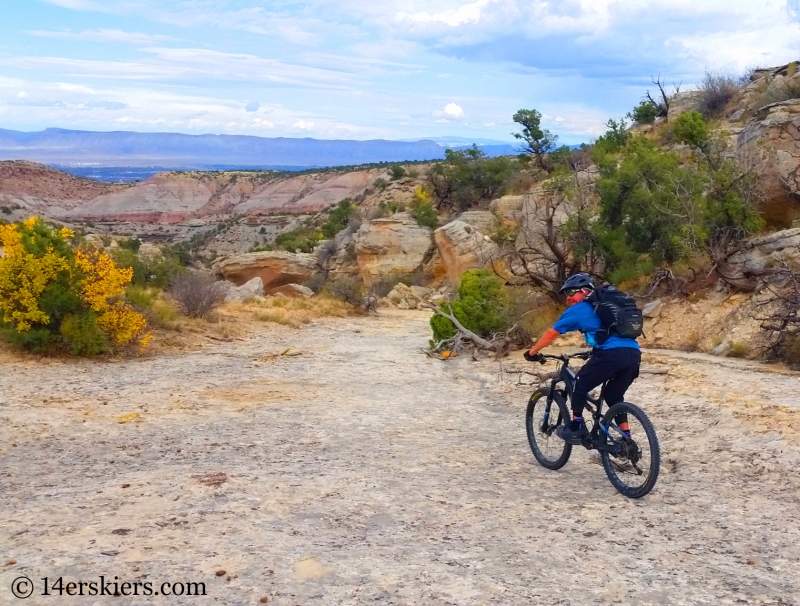 Rabbit Valley – Western Rim Trail
Another super scenic loop west of Fruita, right on the border with Utah. Natalie and I took her friend Sarah there, who was new to the sport of mountain biking. But, this avid mountaineer crushed it.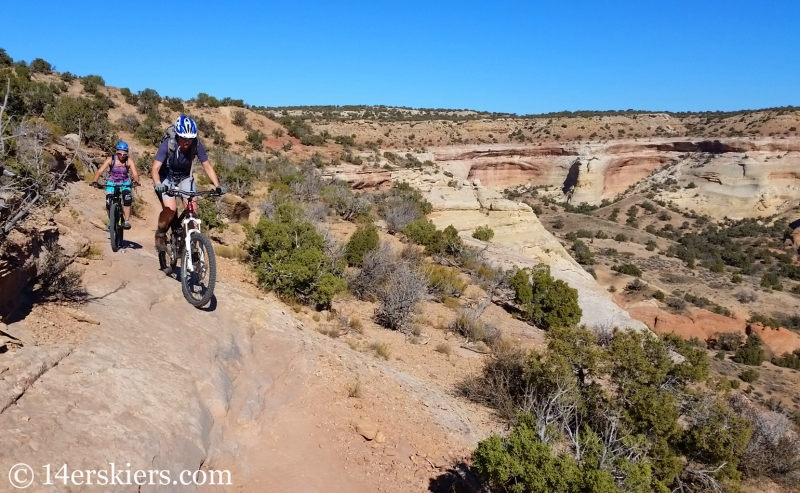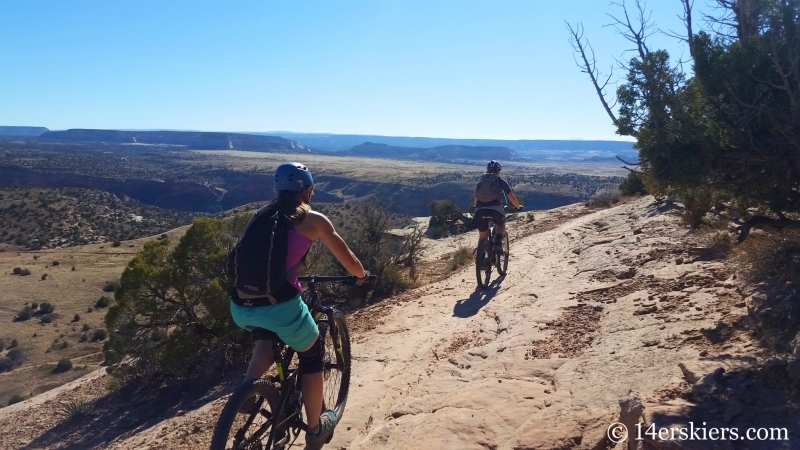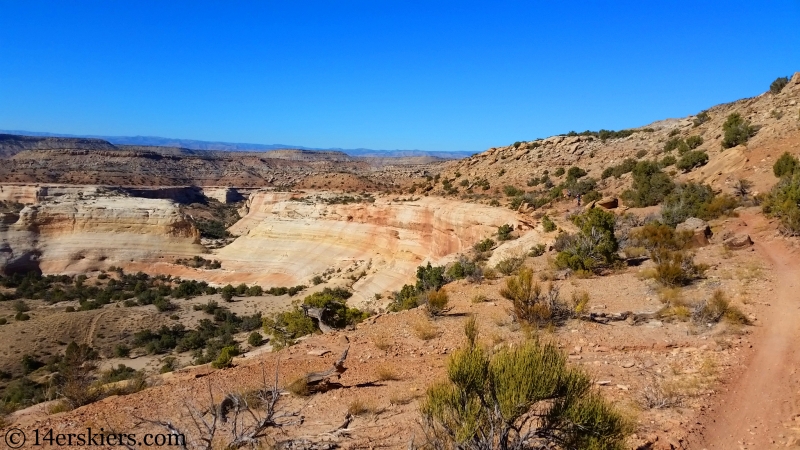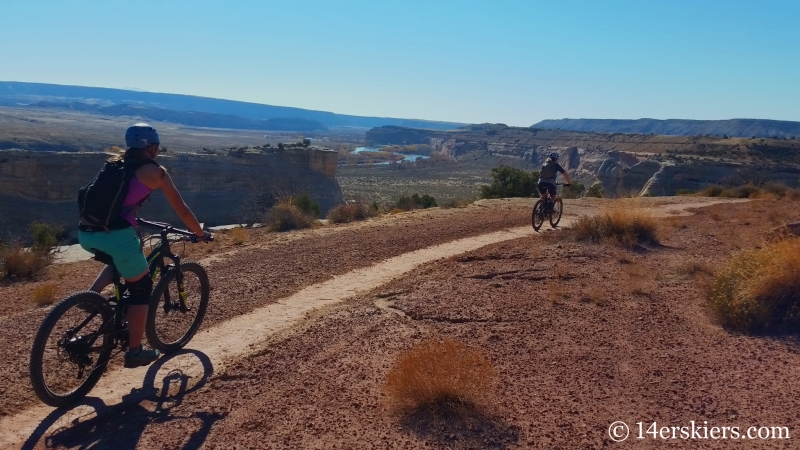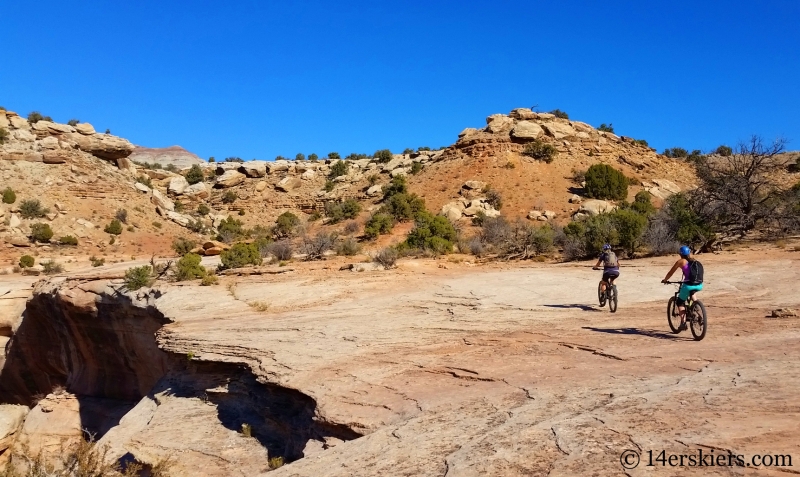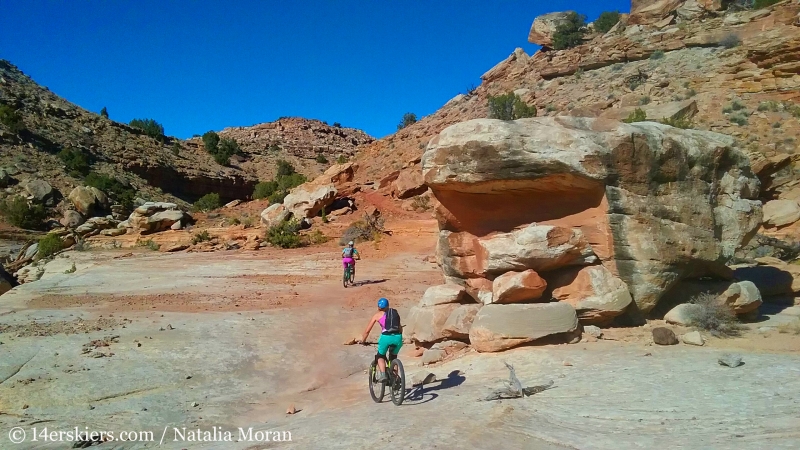 Natalie.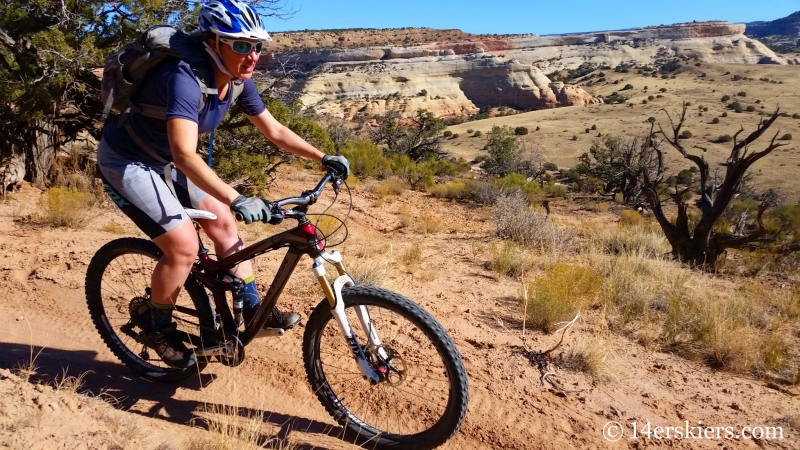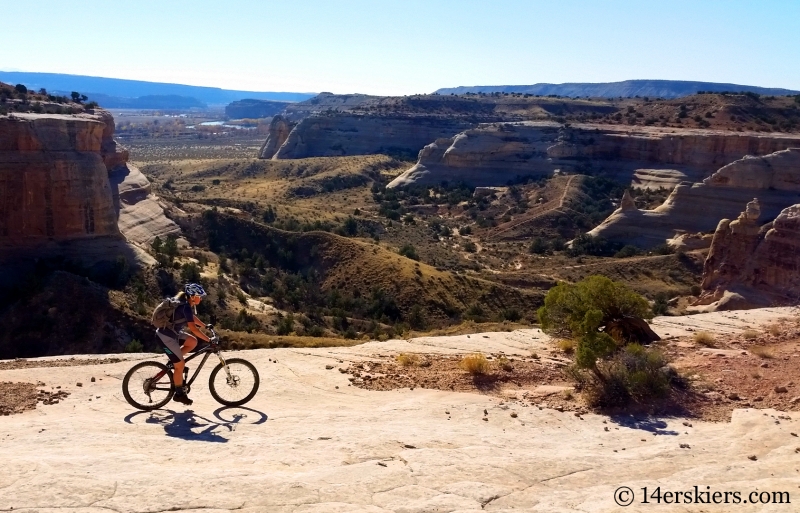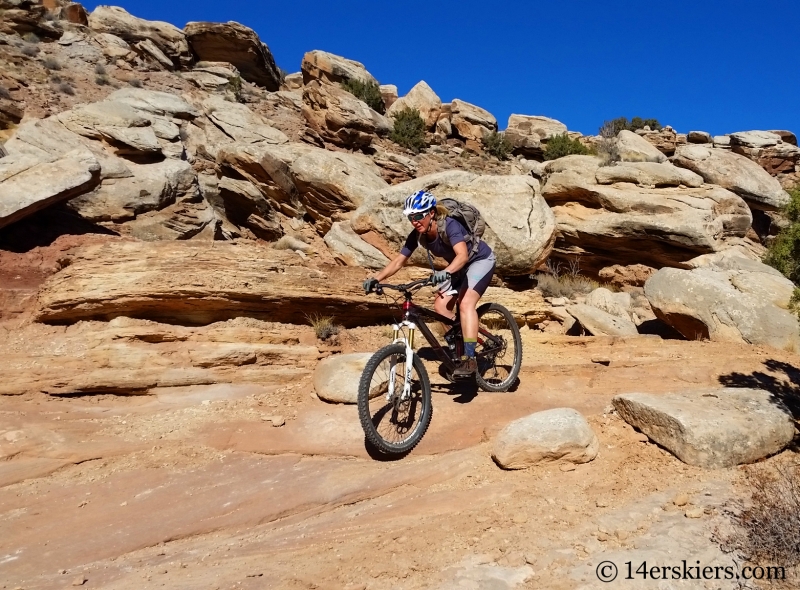 Me.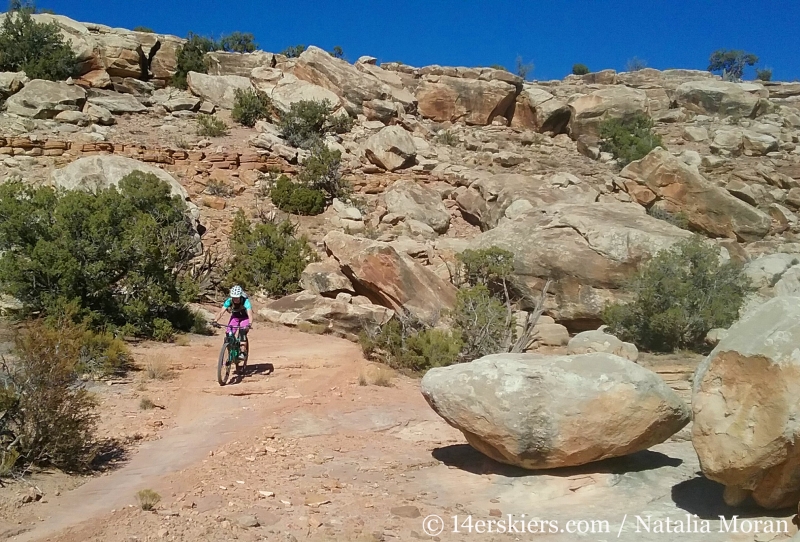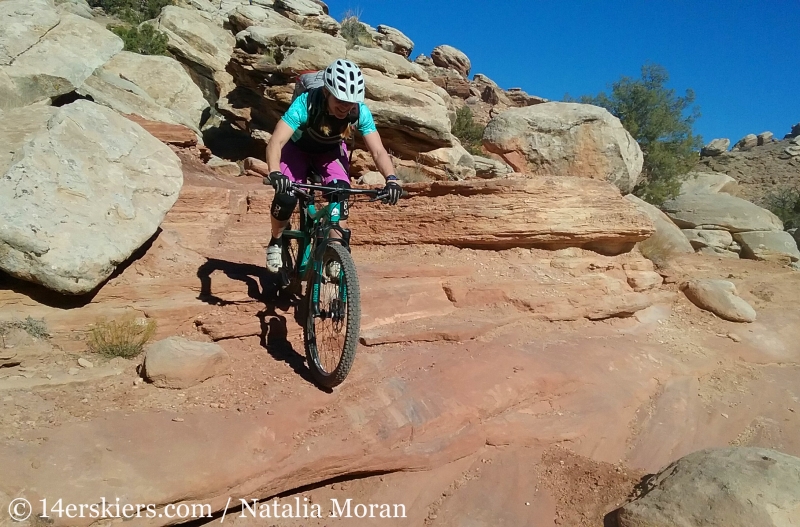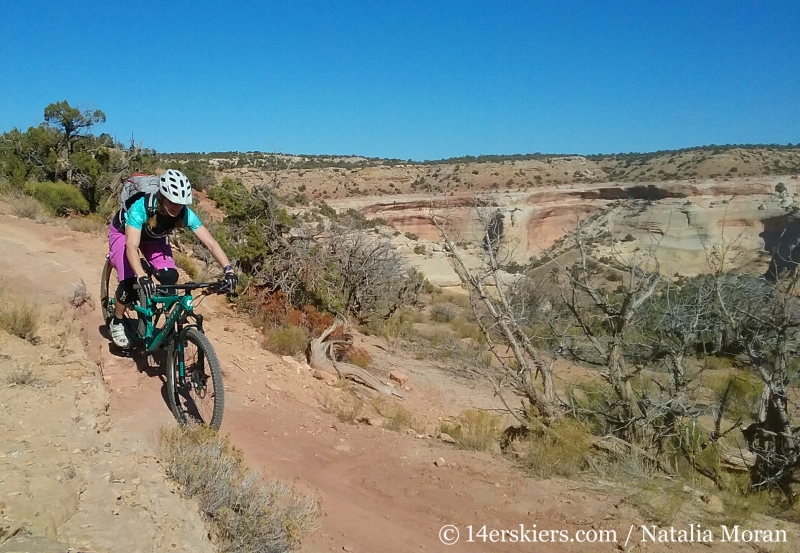 Sarah.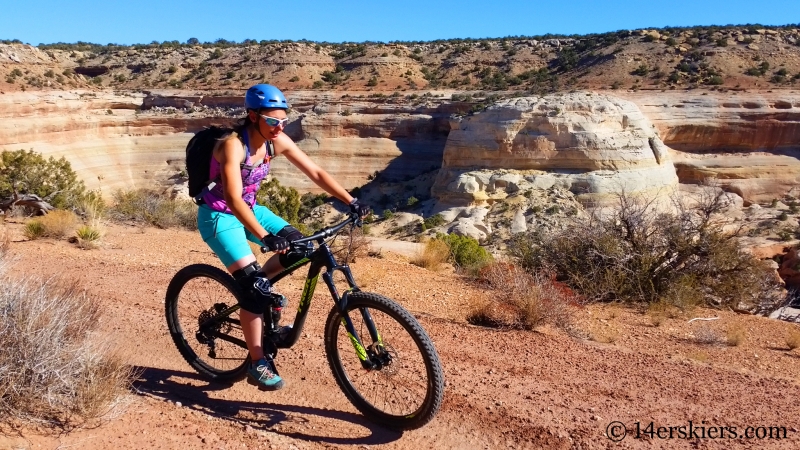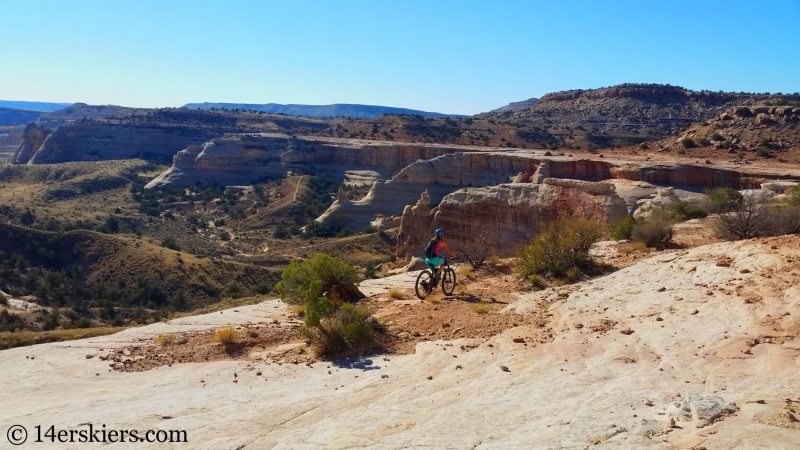 Good times riding in Fruita last fall! But, there's more stoke coming with Part 2 – 18 Road Zone, so just wait!
Aside from skiing, biking, and all outdoorsy things,
Brittany Walker Konsella
also loves smiles and chocolate 🙂 Even though she excels at higher level math and chemistry, she still confuses left from right. Find out more about
Brittany
!
Latest posts by Brittany Walker Konsella (see all)
Summary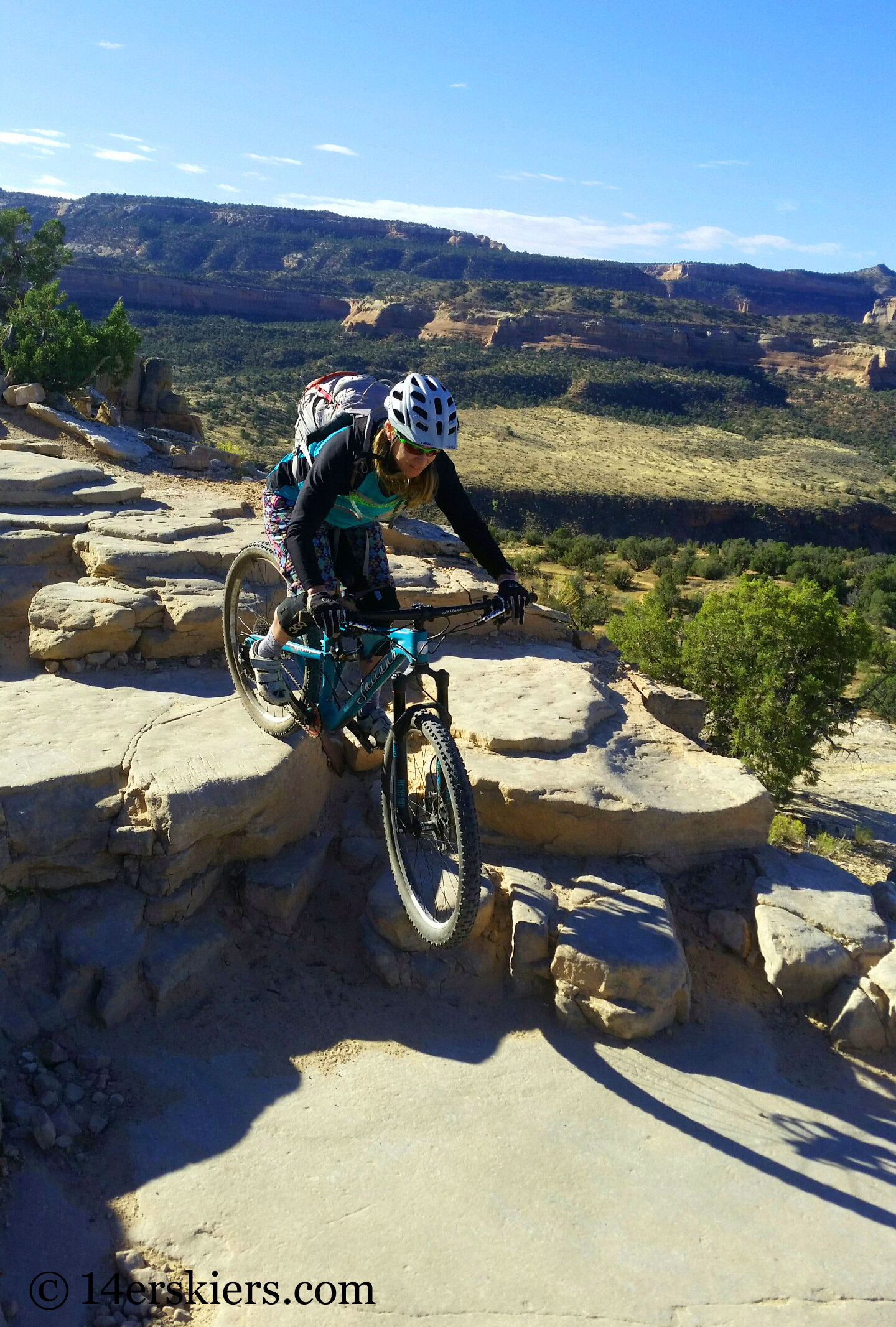 Article Name
Description
A collection of some of the best mountain bike ridges that Fruita and Grand Junction has to offer to fuel your riding stoke!
Author