Boss Lake Trail on the CDNST 9.11.16
(Last Updated On: September 27, 2016)
Earlier this summer, while I was waiting for Brittany to finish running shuttle for the Monarch Crest, I started talking to some other mountain bikers on Monarch Pass. They were heading north of the pass to ride the Boss Lake Trail, which is part of the Continental Divide National Scenic Trail. Hmmn, something new, I thought? The more I looked at it on the map, the more I wanted to add another Monarch Pass area ride to the list. Asking around a bit, the few riders who knew about it said that it was steep, rugged, and technical. Perfect.
We started off by riding the short section between Monarch Pass and Old Monarch Pass, which I have only ridden in the opposite direction while riding Agate Creek as a loop. Our timing wasn't ideal, since the Vapor Trail racers were heading in the opposite direction. We yielded the trail for them, and it was only a mile or so, thankfully. then we climbed through the Monarch ski area before getting on some sweet alpine singletrack.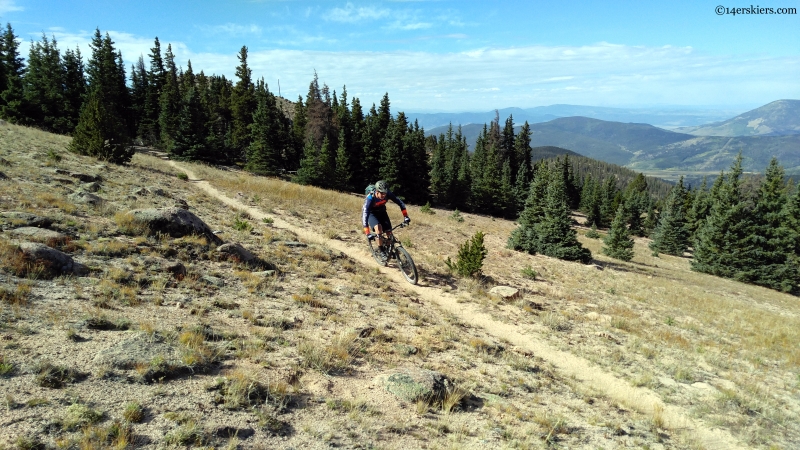 The trail then passed through some interesting history: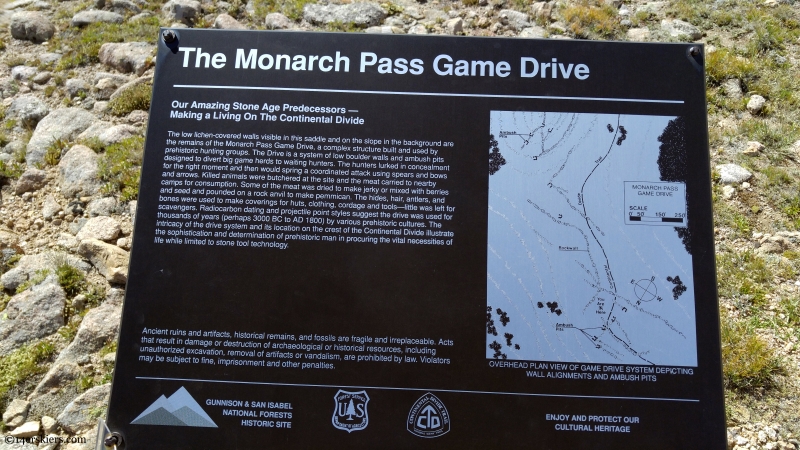 The wind was howling, which was making things a bit frustrating, but the trail was making up for it.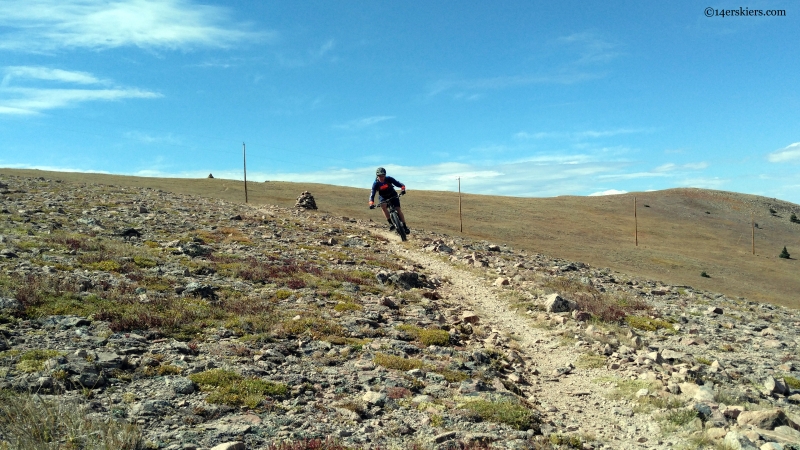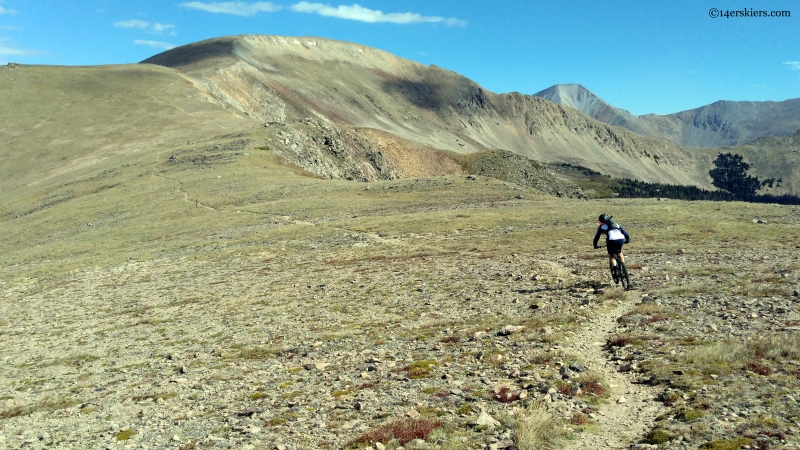 The introduction was now over. It was time for a whole lot of body english, as demonstrated by Adam Buckwalter: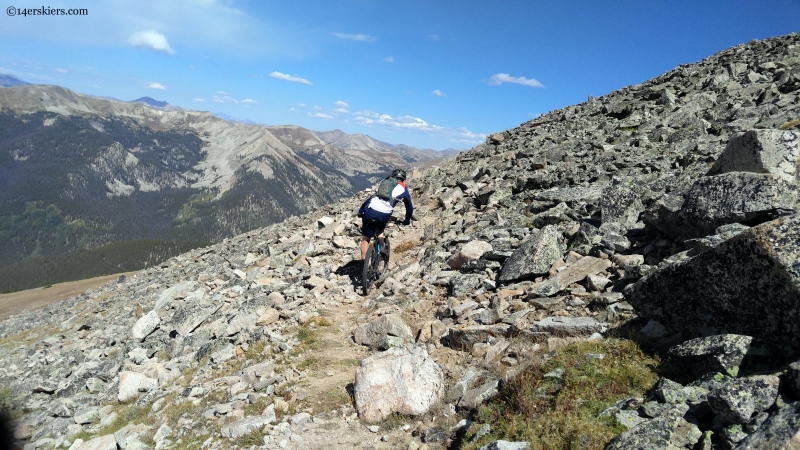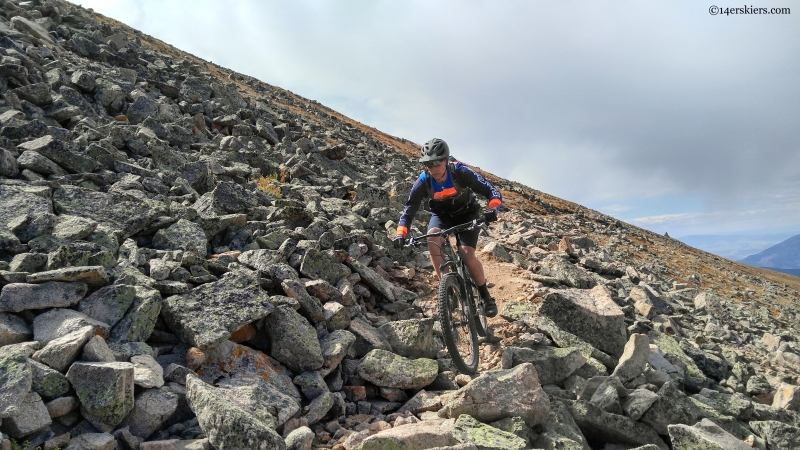 After riding mostly up or across the mountains, it was now time for a big drop to the valley below. This part definitely demands your attention, but it's a lot of fun if you like steep and technical bike riding.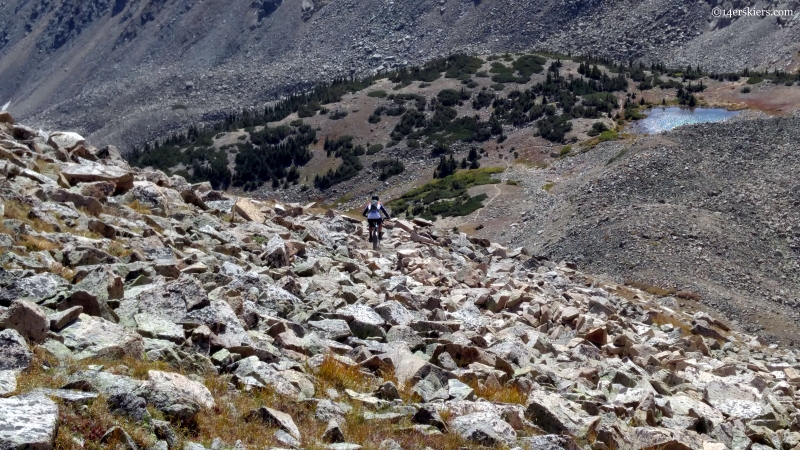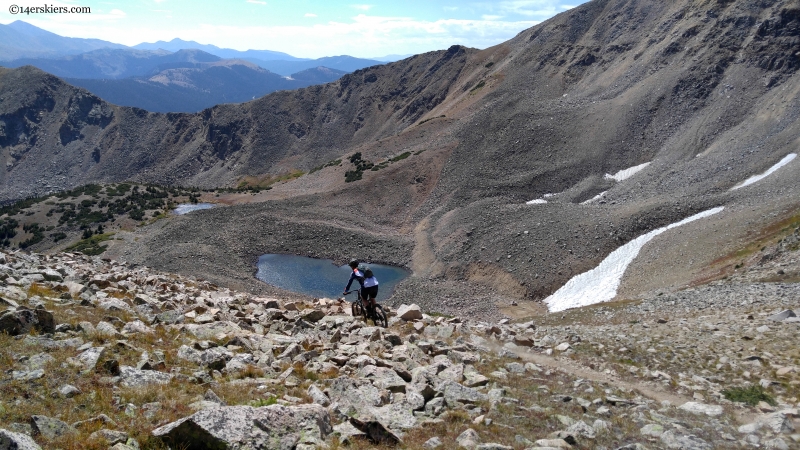 We passed a small unnamed lake, then Hunt Lake, than finally the beautiful Boss Lake: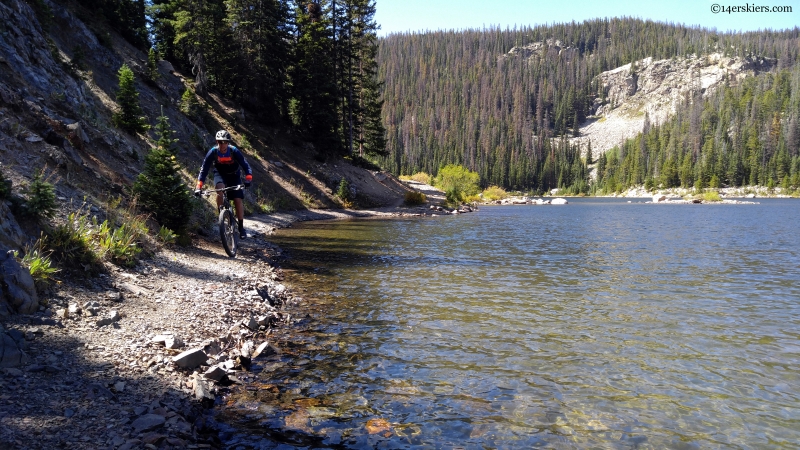 And even then, we still weren't done with steep descending: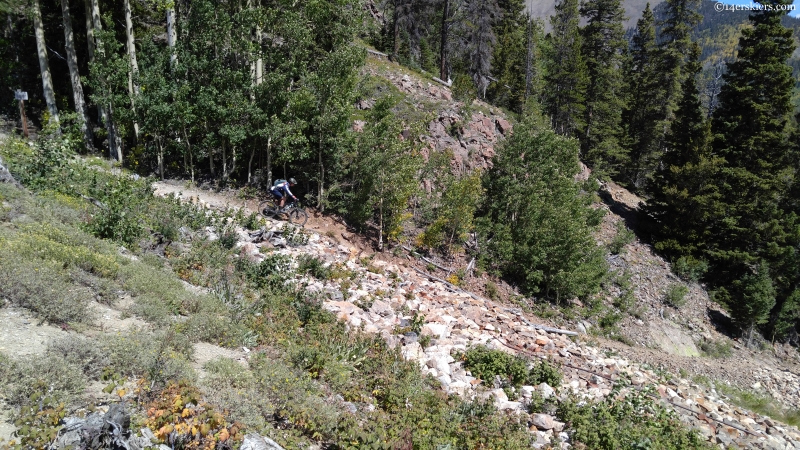 Sadly, we hit the 4×4 road, and then it was off to the highway (by the snowmobile rental shop across from the Monarch Lodge). We were able to hitchhike pretty quickly. Our ride was immediately re-paid for the ride- because we were able to tell them that they were in fact not heading to Denver by going West on Highway 50. They dropped us off and turned around 🙂
The ride stats: 13.8 miles, 2.5 hours ride time.
We still had time, so we busted out a quick lap on Fooses Creek, too:

Boss lake is a ton of fun- Adam declared it an instant top 5 ride. But it's nothing like the other rides at Monarch Crest- it's way more difficult and raw.
Support 14erskiers and fuel up at The Feed:

Frank
loves snow more than anything... except his wife.  He ensures his food is digested properly by chewing it 32 times before swallowing.He is a full-time real estate agent serving
Crested Butte and Gunnison
and would be honored to send you his
monthly newsletter.
Latest posts by Frank Konsella (see all)
Summary
Article Name
Boss Lake Trail on the CDNST 9.11.16
Description
Mountain biking the CDNST to Boss Lake near Monarch Pass, CO. Check out this short, sweet, and technical alpine trail.
Author