Alaska Part 5: Juneau Lake Cabin
(Last Updated On: April 3, 2008)
Originally posted on my Thrillhead Blog
The Juneau Lake cabin lies about 8 miles in on the Ressurection Pass Trail in the Chugach. I have fond memories of this trail as it was where I went on my very first backpacking trip when I was 14 yrs old. The trip was in summer, but it was rainy and muddy and dragged on for 17 miles with a pack that was heavy and not meant for backpacking. I don't know why I ended up liking the whole thing in the end. That trip, we stayed at the Swan Lake cabin. Since then we have gone back for more, staying at the Trout Lake and West Swan Lake cabins. This would be our first time to the Juneau Lake cabin, however, and our first visit in winter.
The areas around the Ressurection Pass trail had significantly less snow than around Girdwood.
The trail was packed down from snowmobile travel, making it easy for hikers or crosscountry skiers.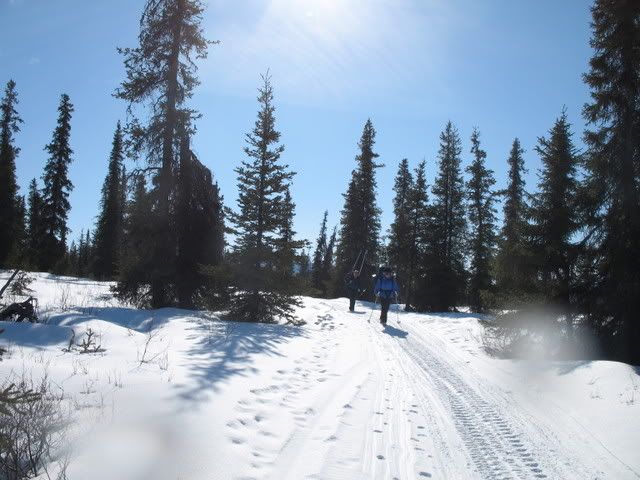 Then, we arrived at the Romig cabin, on one side of Juneau Lake. From there, we skied across the lake to reach the Juneau Lake Cabin.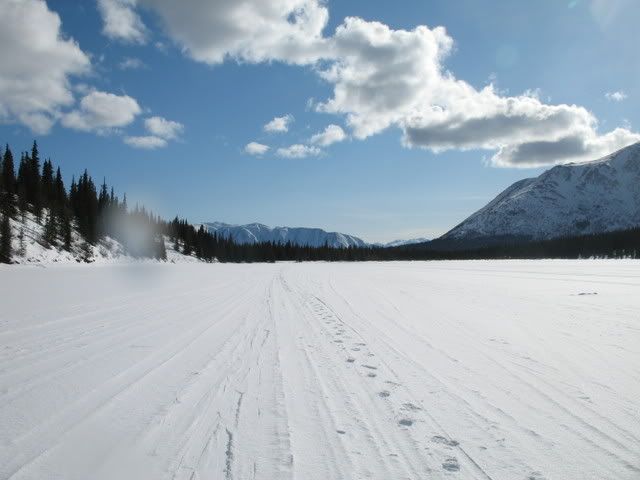 The cabin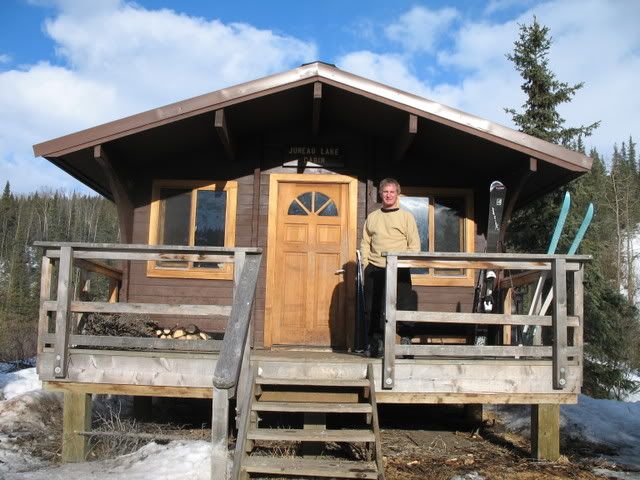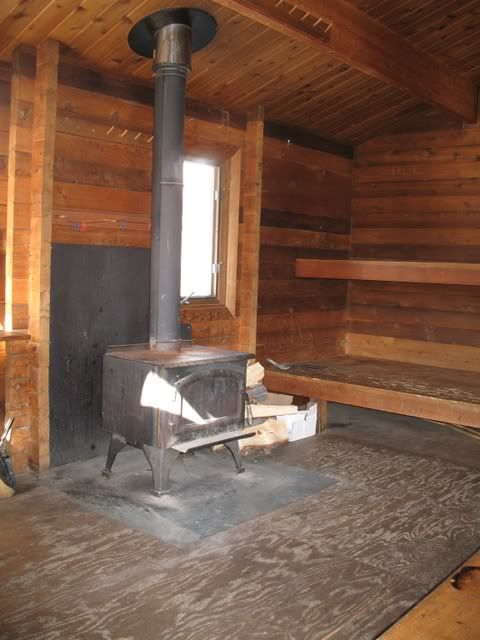 I was tired, but in a vain attempt to make it an "official" ski day I dropped my pack and skied the hills around the cabin.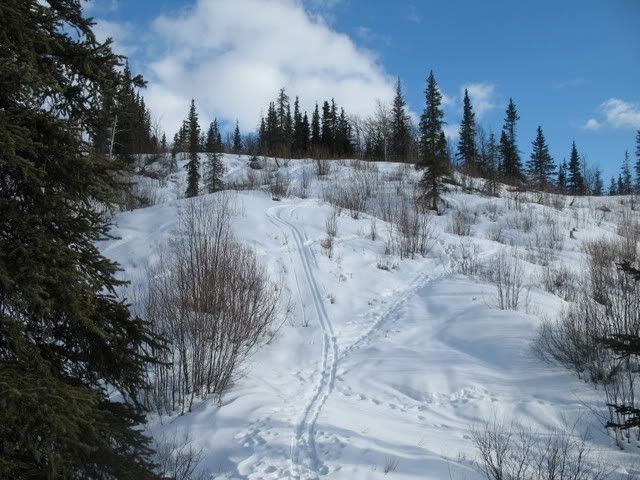 The sunset was fantastic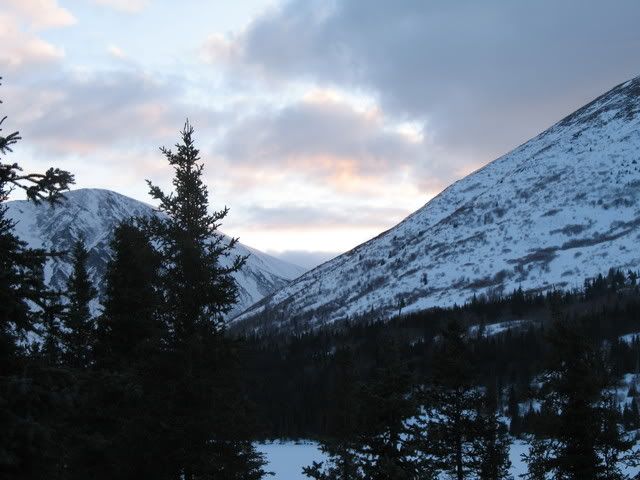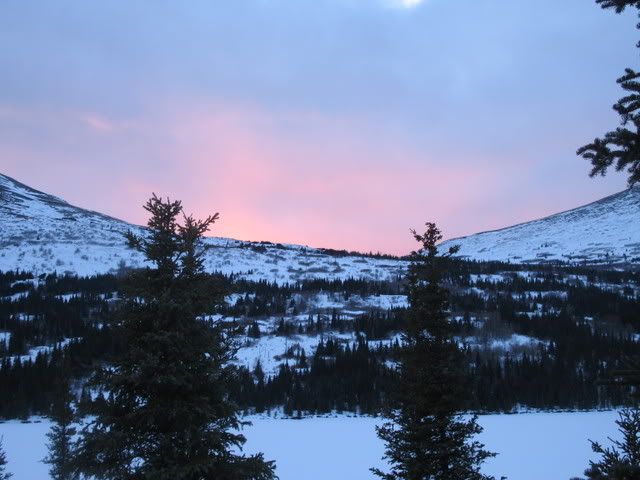 The next morning, we planned on leaving. But I wanted to get a few turns in before we could leave. I only had an hour, so I went across the lake to ski with the bit of snow and shrubs. 🙂
Looking down toward the lake from the cabin.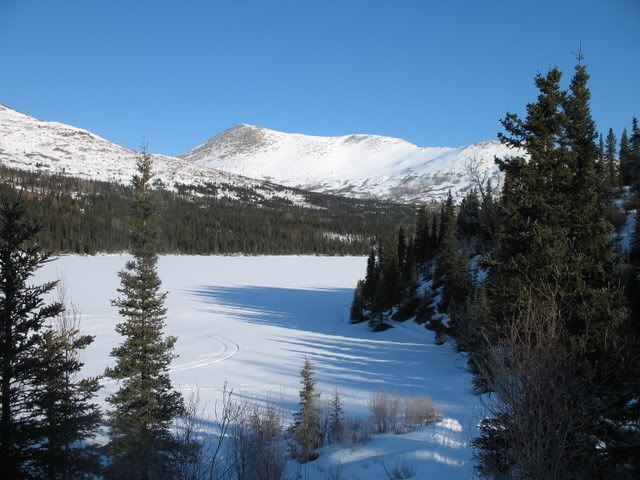 On my way across the lake, I spotted this and wished I had more time and a good backcountry partner to join me on an adventure.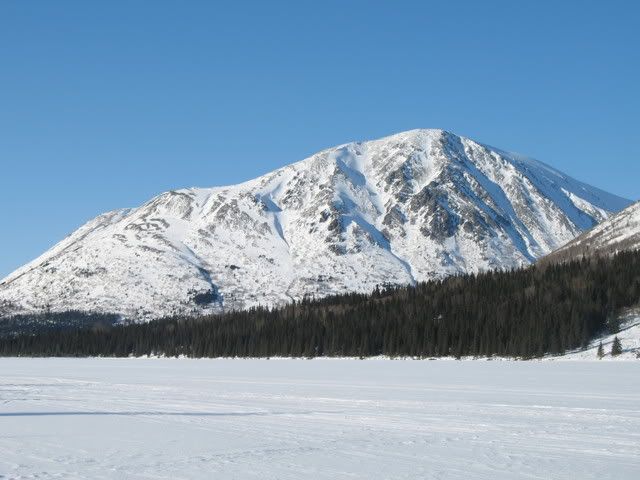 Looking down the lake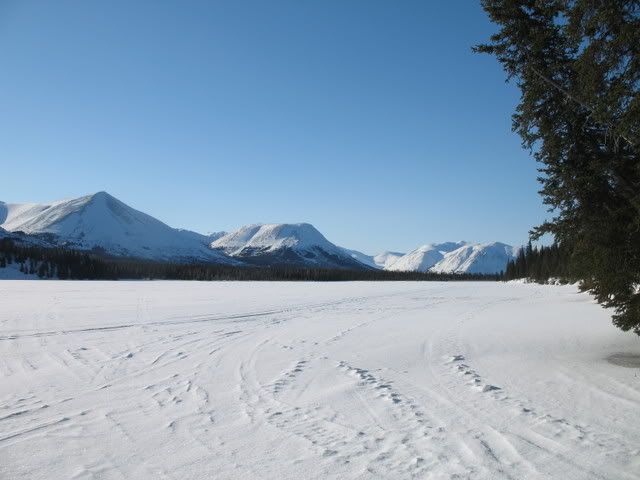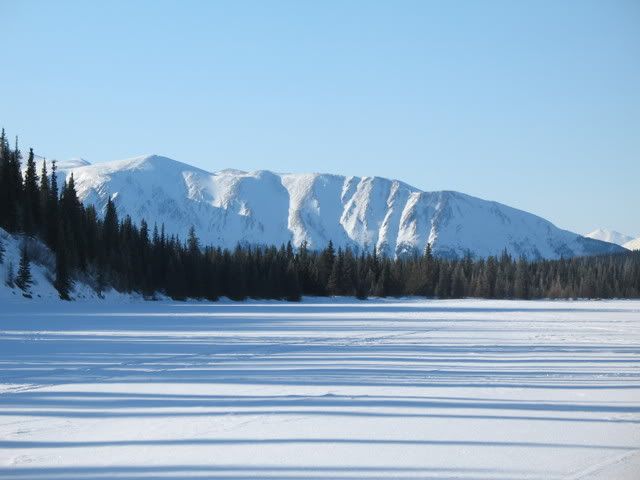 While climbing up, I had some good views of the cabin and lake below.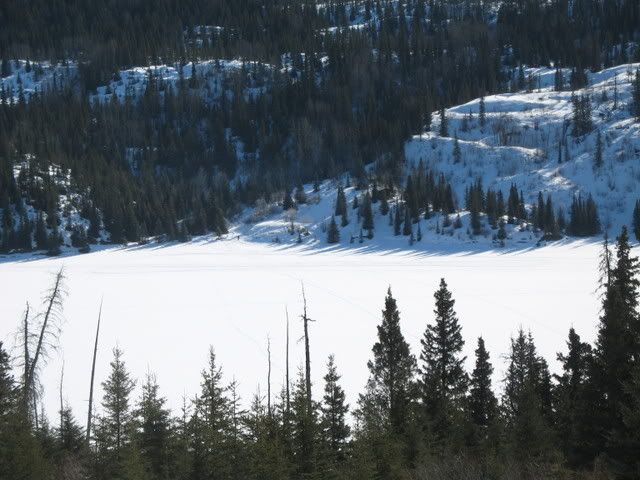 And then some turns were made in some rather undesirable snow.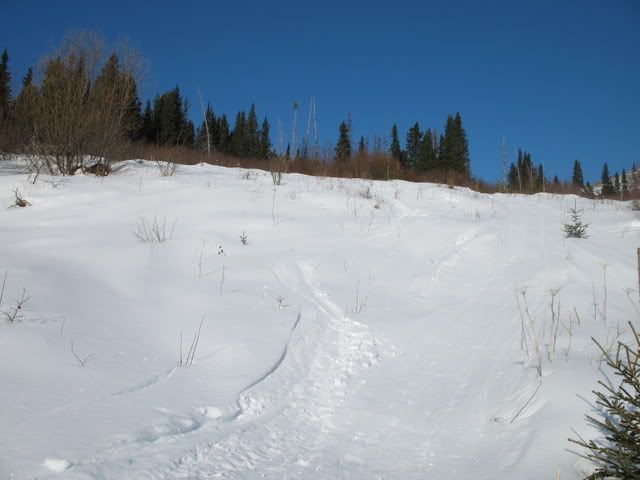 It was still good to be out skiing, so I went up for another lap.
The higher I went, the more likes I saw, and the more I wished I had more time to ski in the area.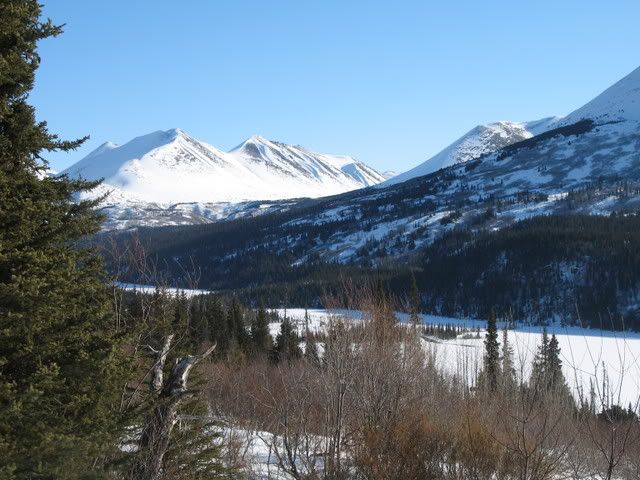 But, it was time to go.
And off we went, admiring the views on the return.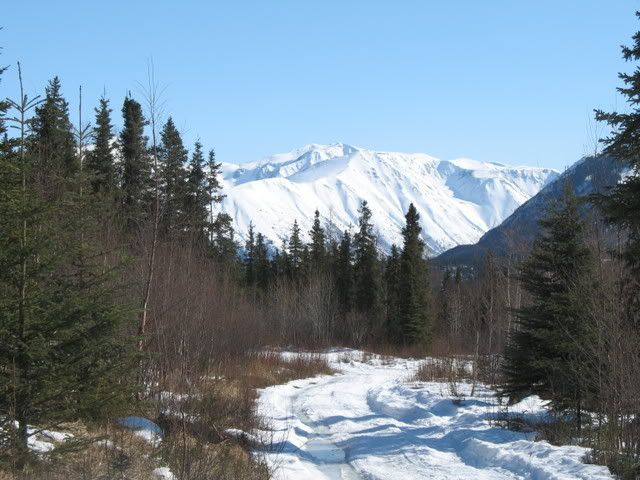 Aside from skiing, biking, and all outdoorsy things,
Brittany Walker Konsella
also loves smiles and chocolate 🙂 Even though she excels at higher level math and chemistry, she still confuses left from right. Find out more about
Brittany
!
Latest posts by Brittany Walker Konsella (see all)