Eureka! There's Snow in the Sangres. Eureka Mountain NE Couloir 13,507′
(Last Updated On: April 24, 2016)
The Sangre de Cristo mountain range has repeatedly been blessed with heavy snowfall over the past couple of months, and especially last week when a big upslope also hit the Denver area. That's the crux of the Sangres- when they get hit with snow, it harbors some of the best, least explored, and remote skiing in Colorado. Information is always scarce and we had no idea how far we might be able to drive, or if we would find our chosen line on Eureka Mountain in good condition or not. But we always like exploring, so we found ourselves at snowline just before the sun had pierced the eastern skyline over the Wet mountain range.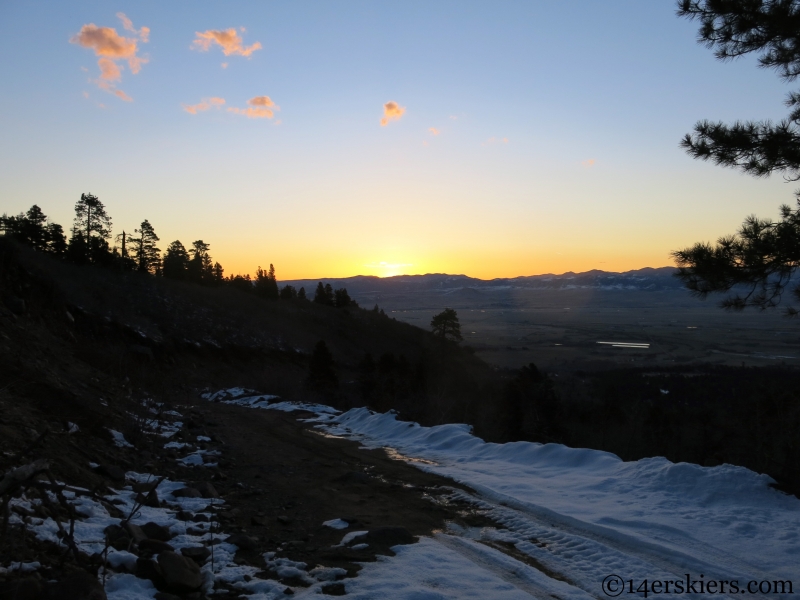 After a half an hour or so, we caught our first glimpse of Eureka Mountain and its east/ northeast face. It very much looked like we had 7+ miles to skin, and more than 4,000′ to climb.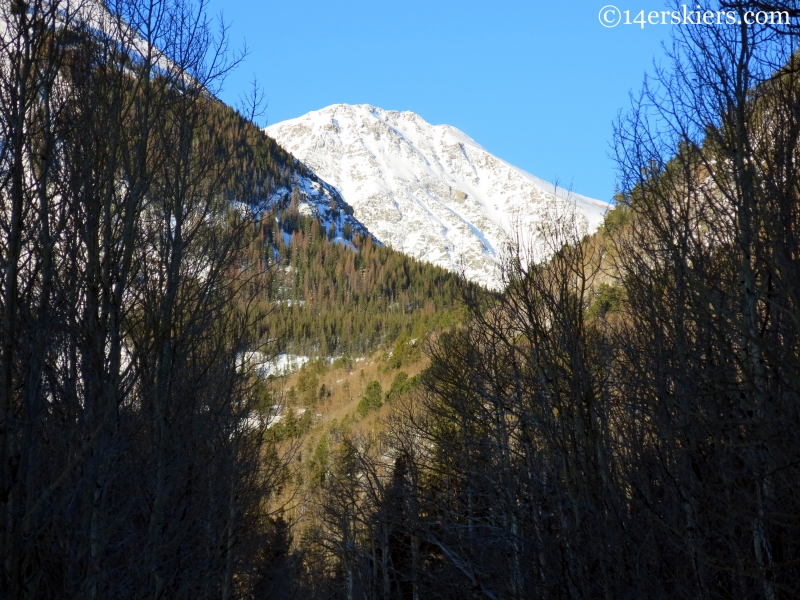 After what seemed like hours of skinning on the flat road, we finally got down to the business of actually climbing Eureka Mountain.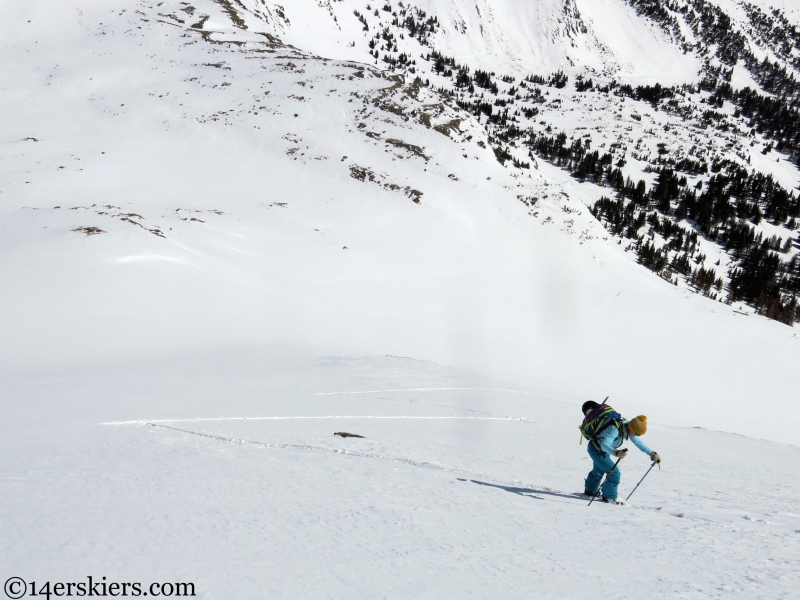 Brittany gives her "I love postholing" face: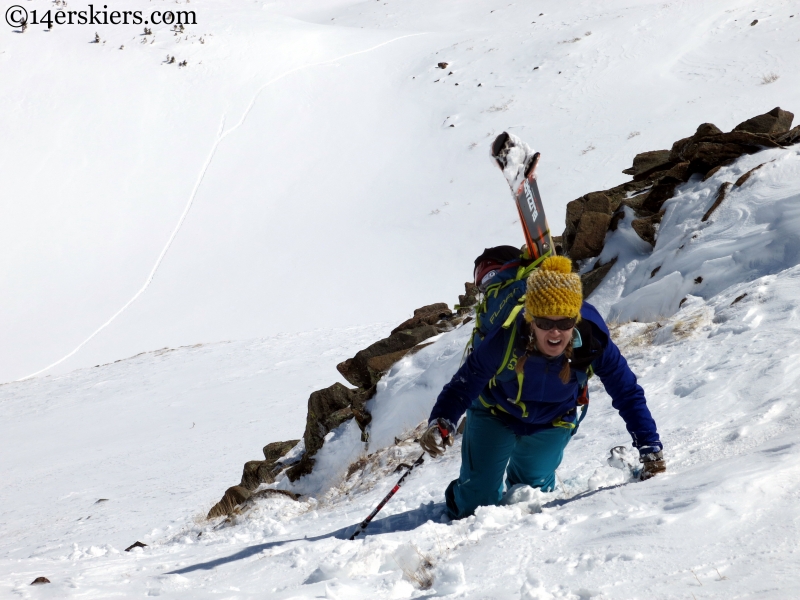 We had been passing a lot of great looking terrain all morning long, and the higher we went, the more great lines we saw. This is half of what I started calling Couloir City. What a cool place to pitch a tent and knock off lines this would be: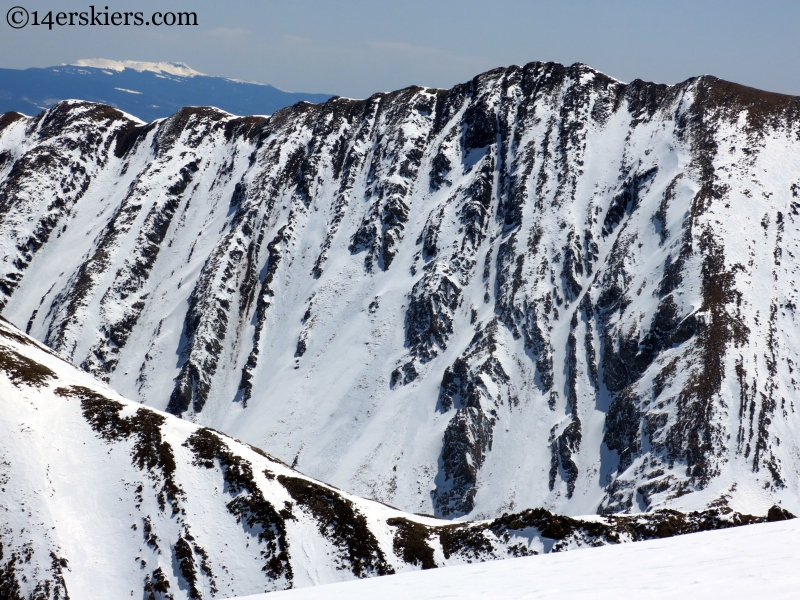 The north face of flat-topped Humboldt Peak even looked good, it would be great to see someone ski it some day.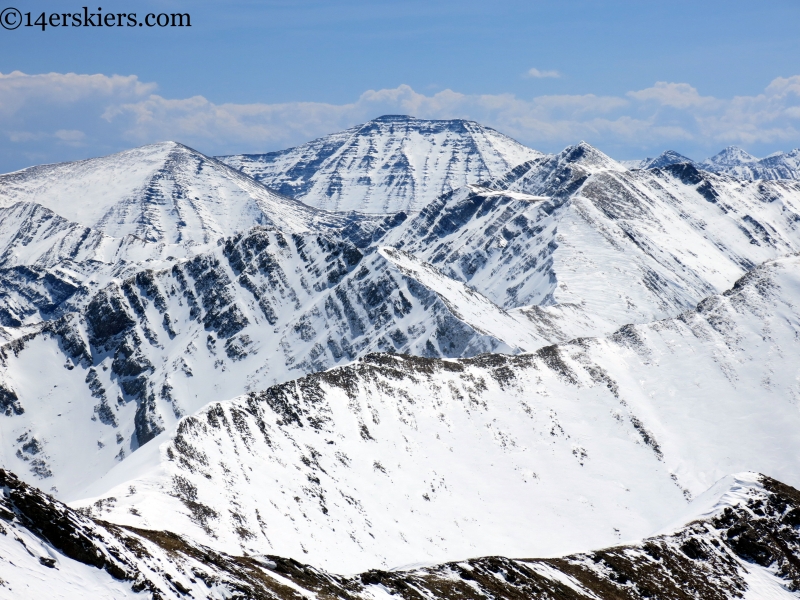 We reached the summit in a gathering windstorm, so we didn't linger long. It wasn't quite as windy in the couloir, but the snow was still swirling around. The couloir was choked with springtime powder snow, and we knew we were going to have a great run. My first turn: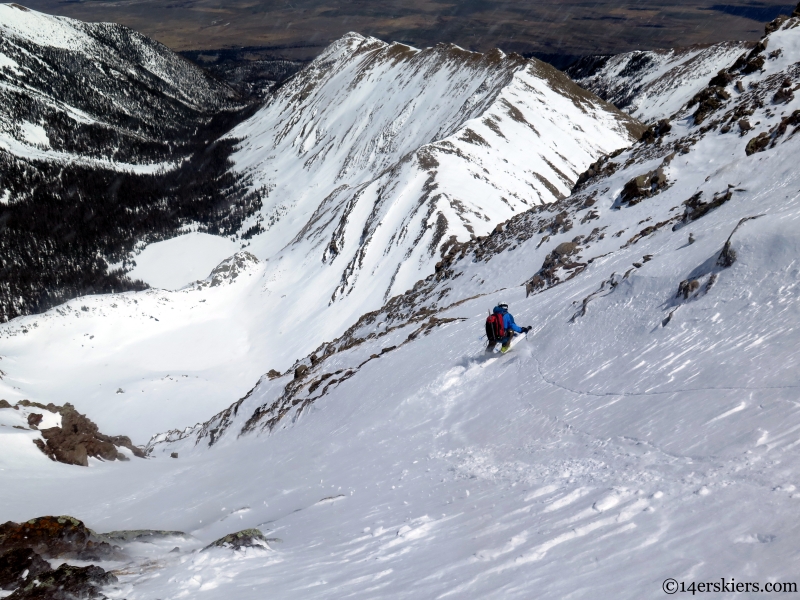 Brittany off the top: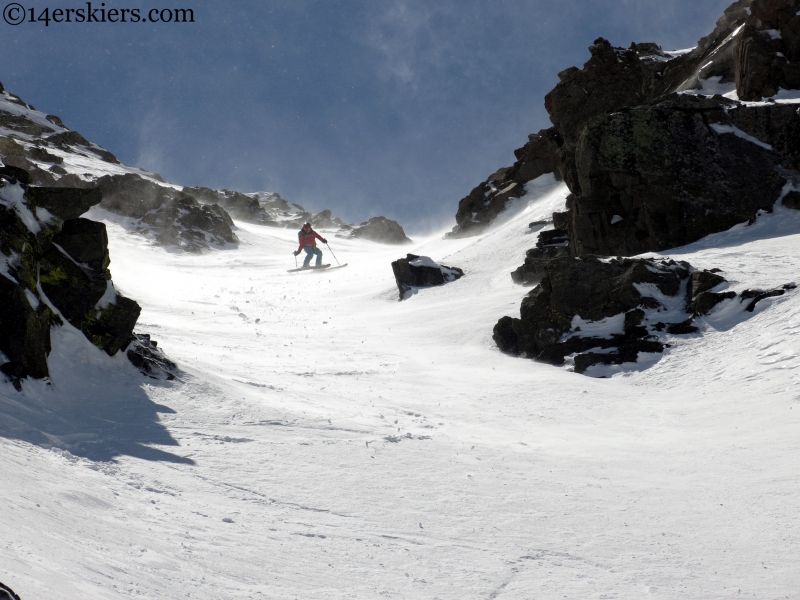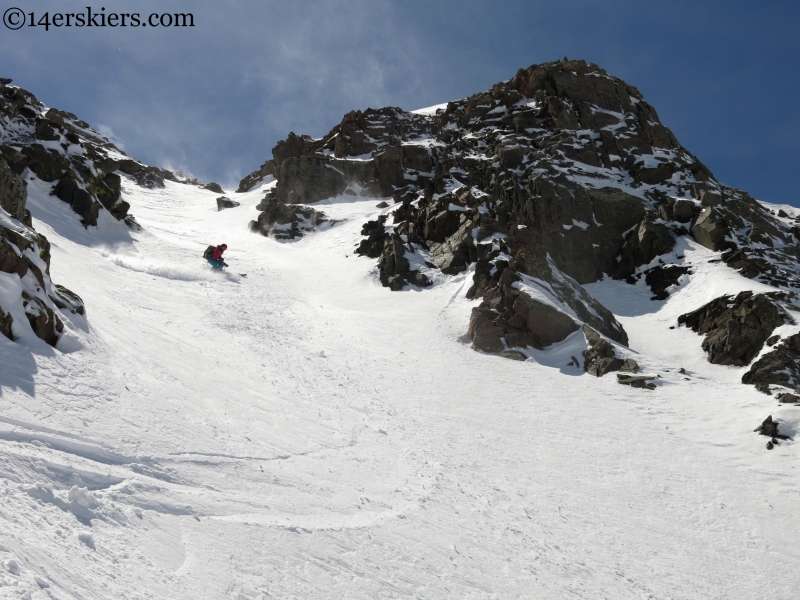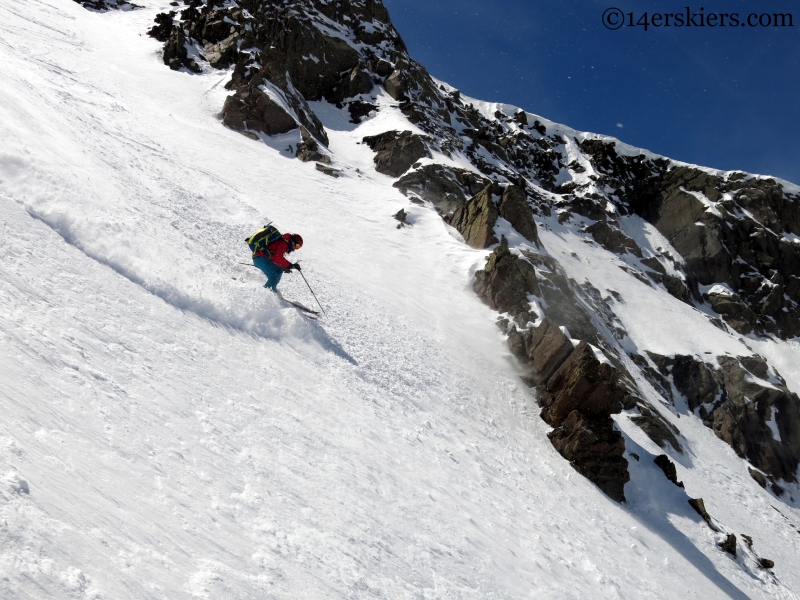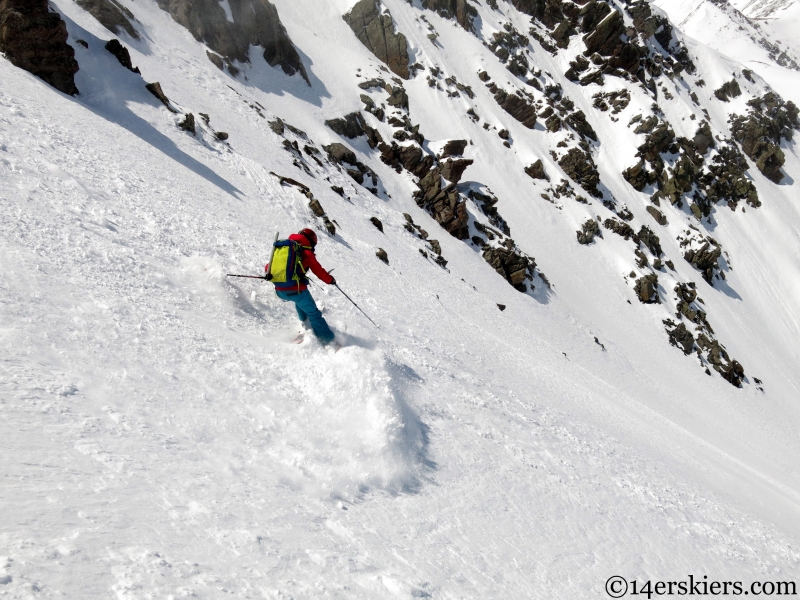 Such a beautiful spot to lay down some turns: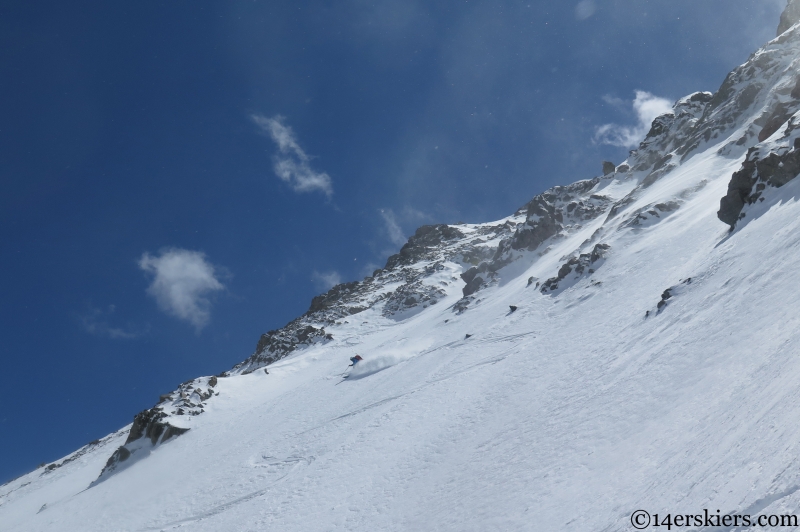 The vertical relief of the Sangre de Cristo range is always in your face, whether you're making turns above the Wet Mountain Valley or the San Luis Valley.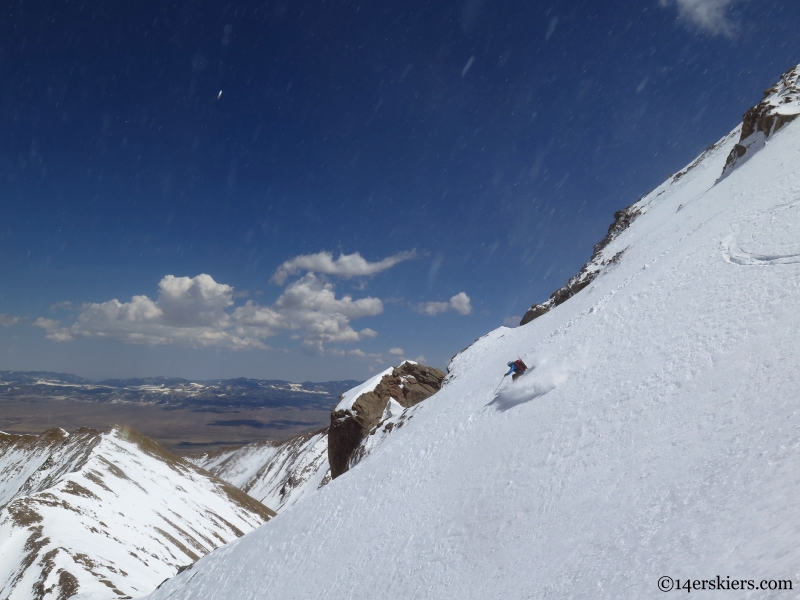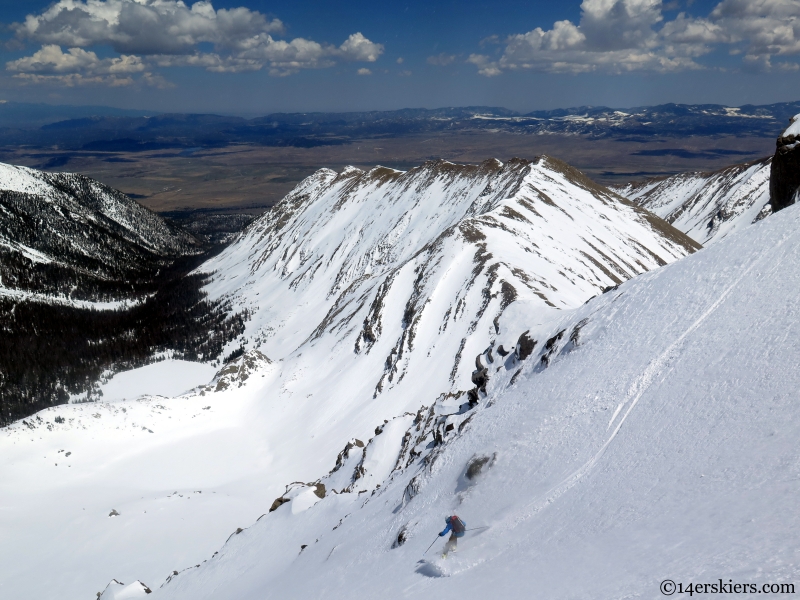 Back to Brittany: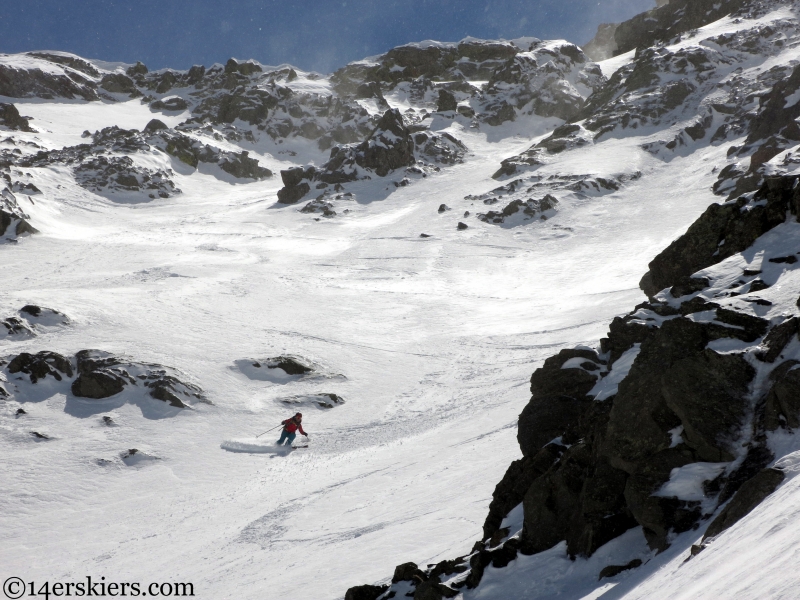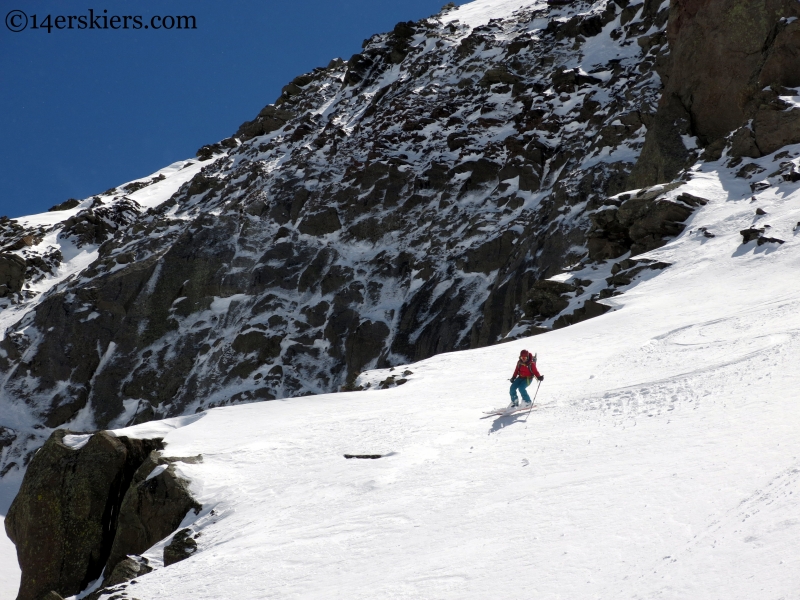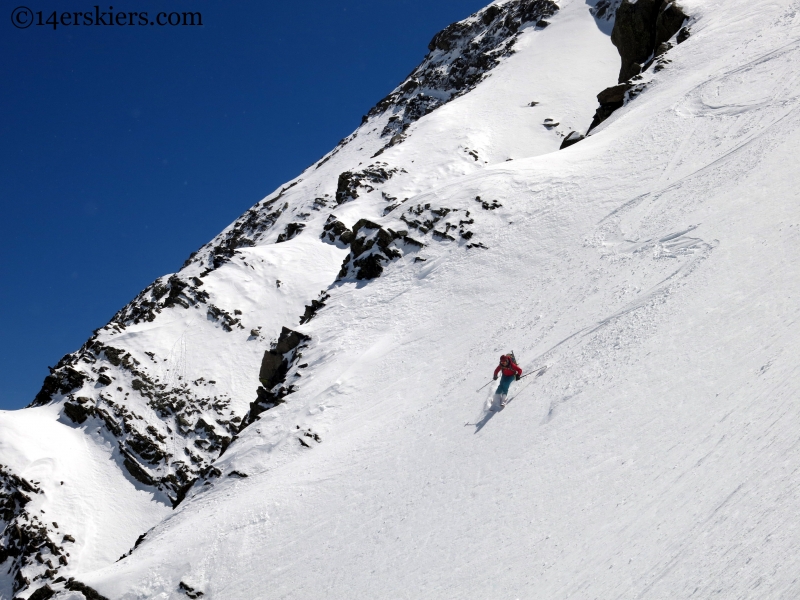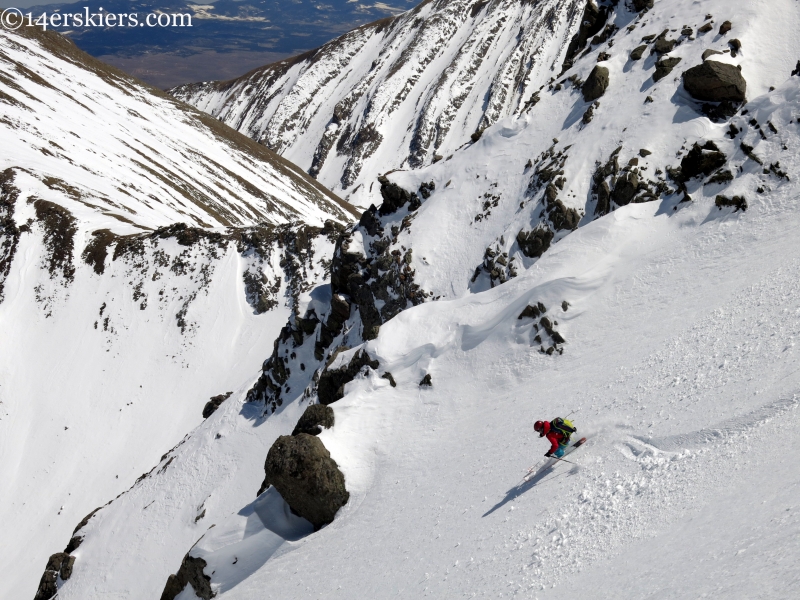 Frank: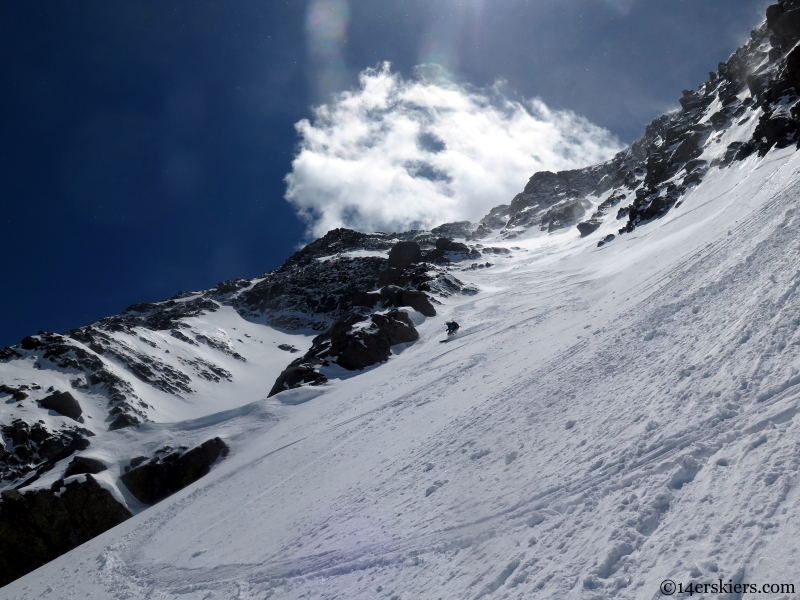 The apron was fast transitioning snow, perfect for big turns: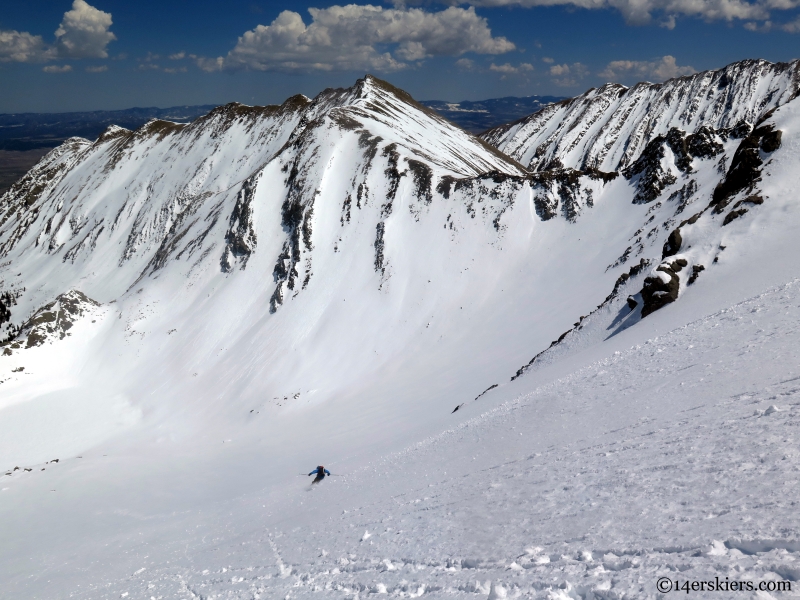 We still had to trudge back along the road to finish our nearly 15 mile day. At least the road was relatively easy and we were able to ski almost all the way to the car even though the sun seemed to melt about a foot of snow down low. As we drove towards Westcliffe, we ogled Horn Peak. The bottom cliff band definitely goes cleanly, not sure closer to the summit though.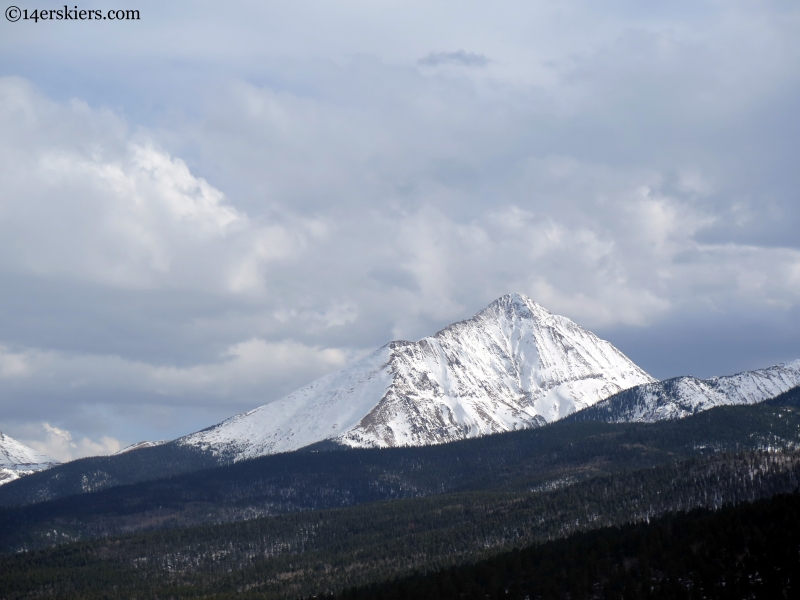 Parting shot of Eureka and the now defunct Conquistador ski area: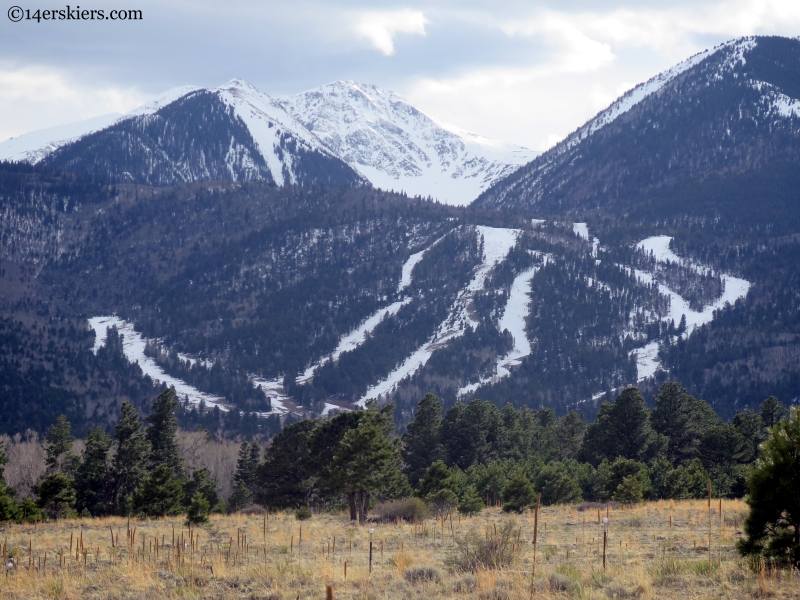 As always, the Sangres gave us a great day. If you have any skiing goals in the range, this might be a good year to put a checkmark by it.
The Camp XLC 390 crampons are the only way to fly in the Colorado Rockies during spring ski mountaineering season:

Frank
loves snow more than anything... except his wife.  He ensures his food is digested properly by chewing it 32 times before swallowing.He is a full-time real estate agent serving
Crested Butte and Gunnison
and would be honored to send you his
monthly newsletter.
Latest posts by Frank Konsella (see all)
Summary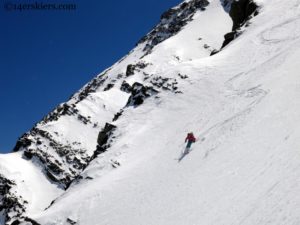 Article Name
Eureka! There's Snow in the Sangres. Eureka Mountain NE Couloir 13,507'
Description
Springtime powder skiing down the NE couloir of Eureka Mountain in the Sangre de Cristo mountains of Colorado
Author