TR: Nokhu Crags Backcountry Skiing (11 April 2016)
(Last Updated On: April 26, 2016)
Nokhu Crags is a place I've heard mention of many times in regards to backcountry skiing. But, Cameron Pass is pretty darned far away from Crested Butte and not easy for us to get to. However, if you've been following us, you've noticed we've been spending some time exploring the backcountry skiing options in the northern parts of Colorado. And, it would be a shame to skip over one of the best backcountry zones in the area.
After spending some time researching the Nokhu area, and armed with some valuable insights from Rob Writz of frontrangeskimo.com, I then convinced our friend Larry to join me on my exploration adventure.
The day was snowy, because April seems to have become the month with the most precipitation in Colorado in recent years. The approach road went a little slow at first, but then we started to see the lines that backcountry skiers love.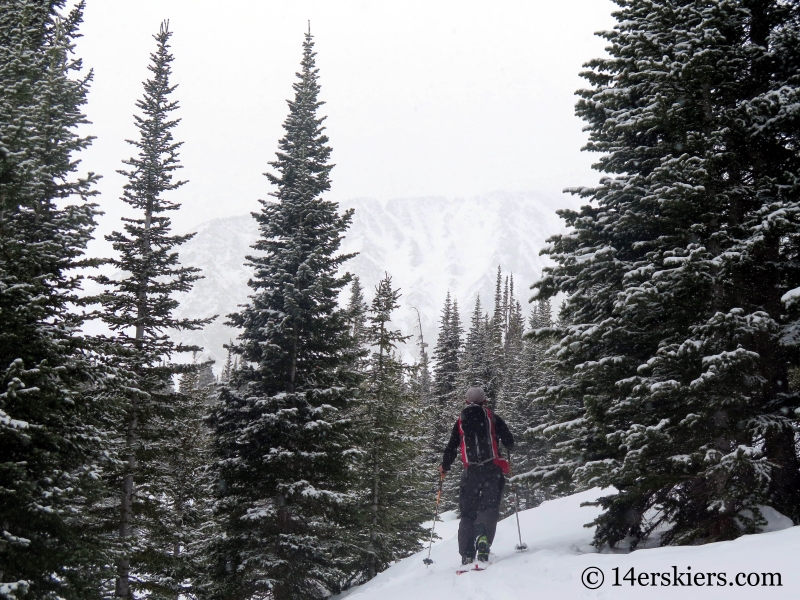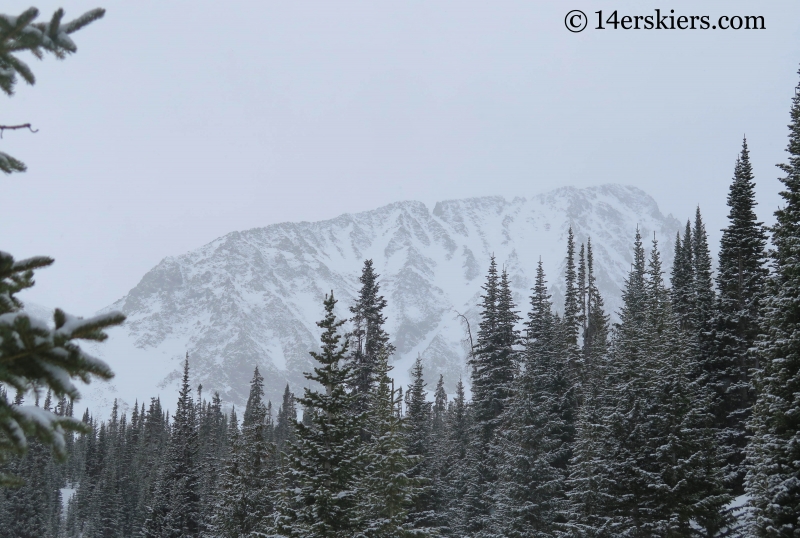 The sun began to shine and we were instantly hot. I thought it might be powerful enough to break up the low-hanging clouds. But, it was not. We didn't see the sun again for hours.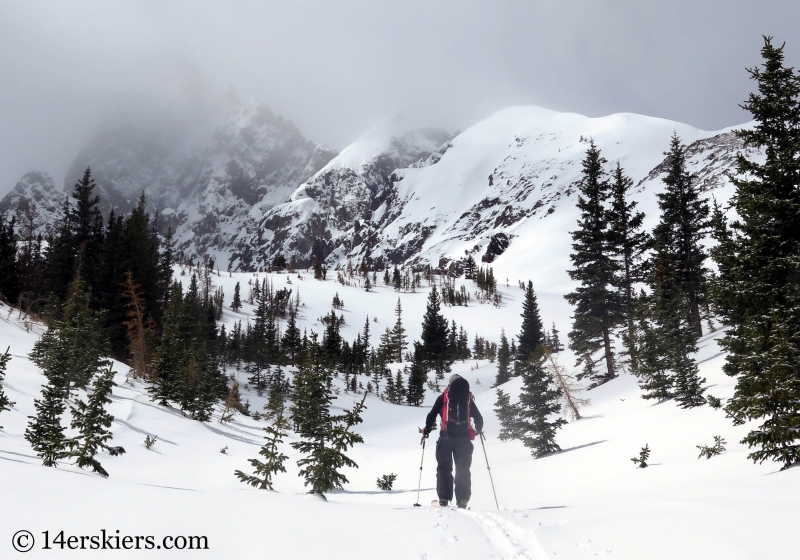 Welcome to Nokhu Crags, which should be renamed "Couloir City" – because there's at least a couple of couloirs here for every day of the week!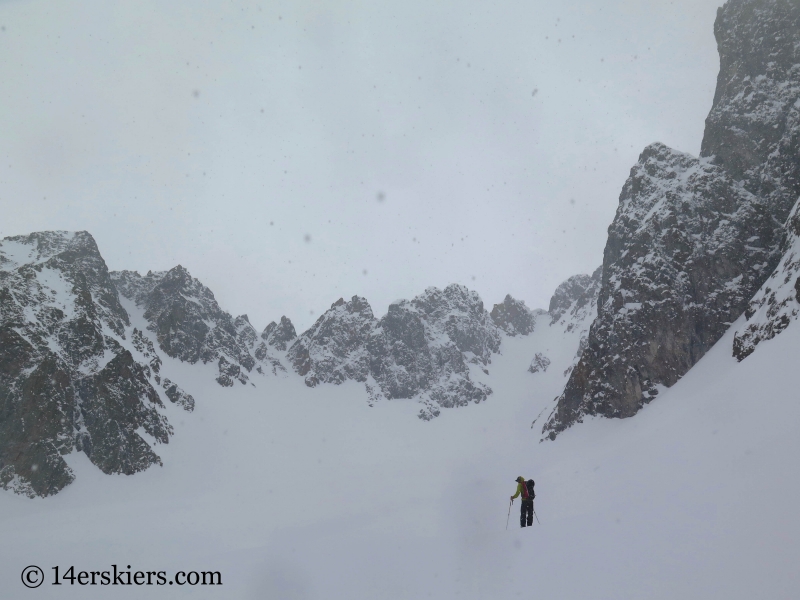 Every corner we turned, we spotted another couloir. "Should we ski that? Or this? Or wait, over there too?"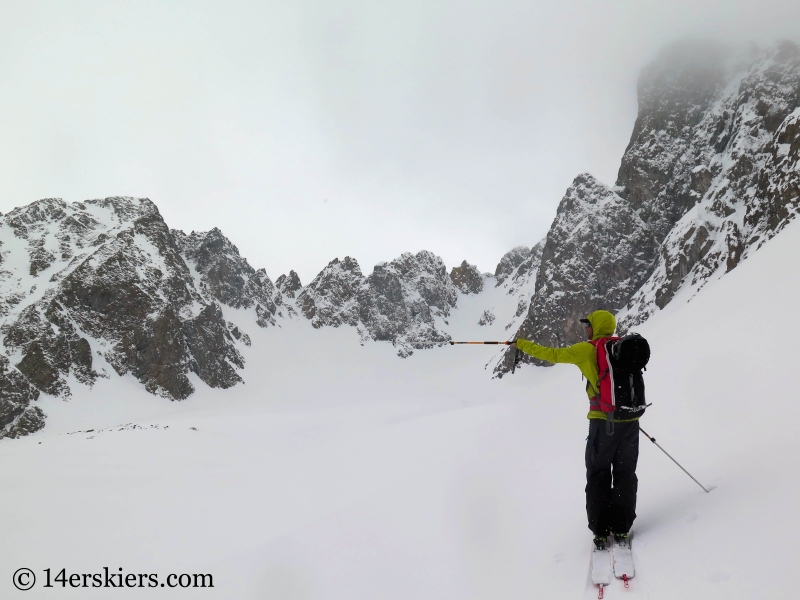 "How about this one?" One of the Three Sisters….

I love booting – well, most of the time. I know it's weird. But I do. And I haven't had much of a chance to get my booting-on this season. So, it was fun to finally kick a staircase into the snow.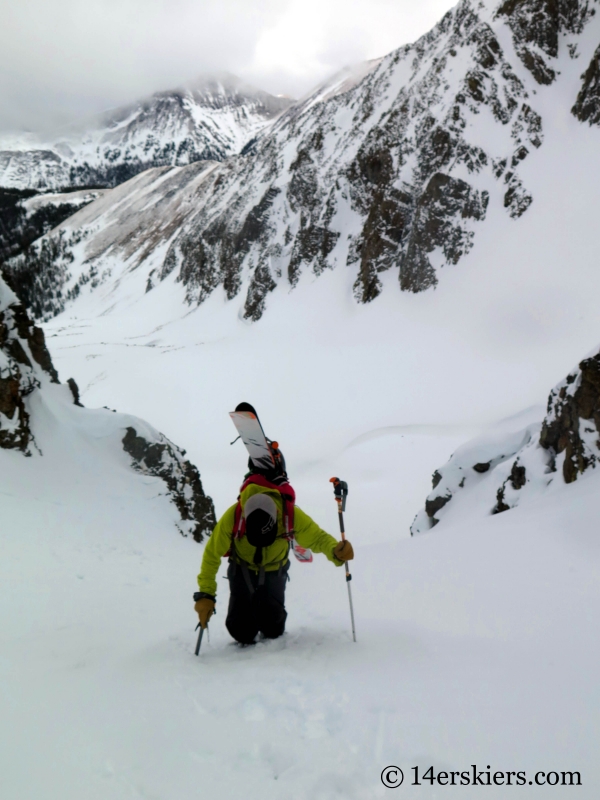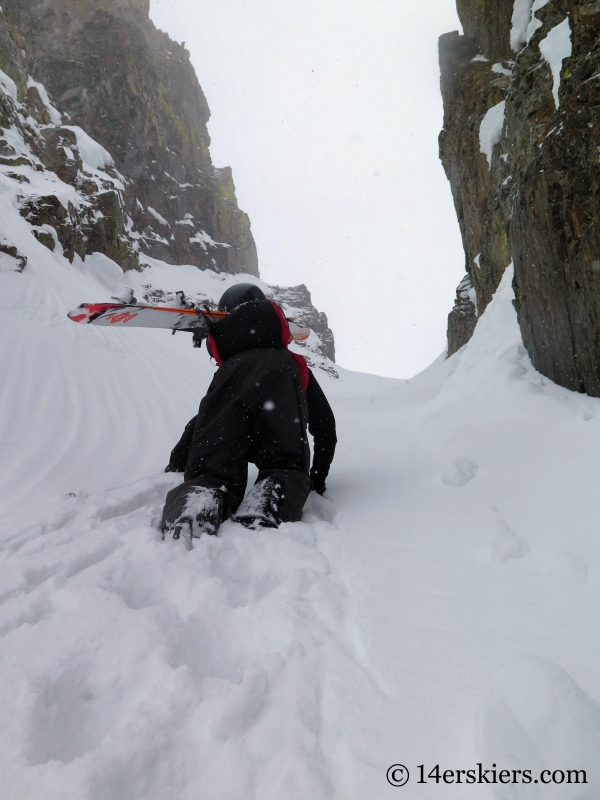 With a few inches of fresh on otherwise stable snow, the skiing was pretty darned good. Larry dropping in.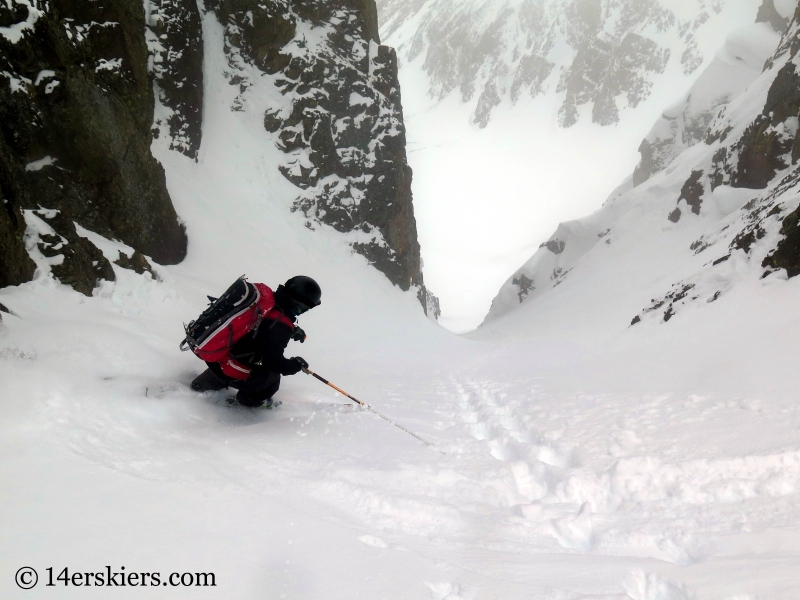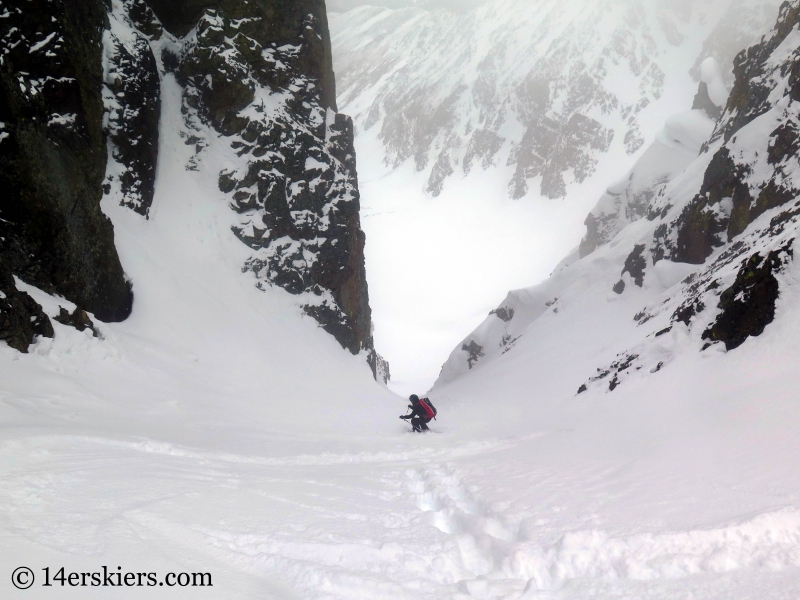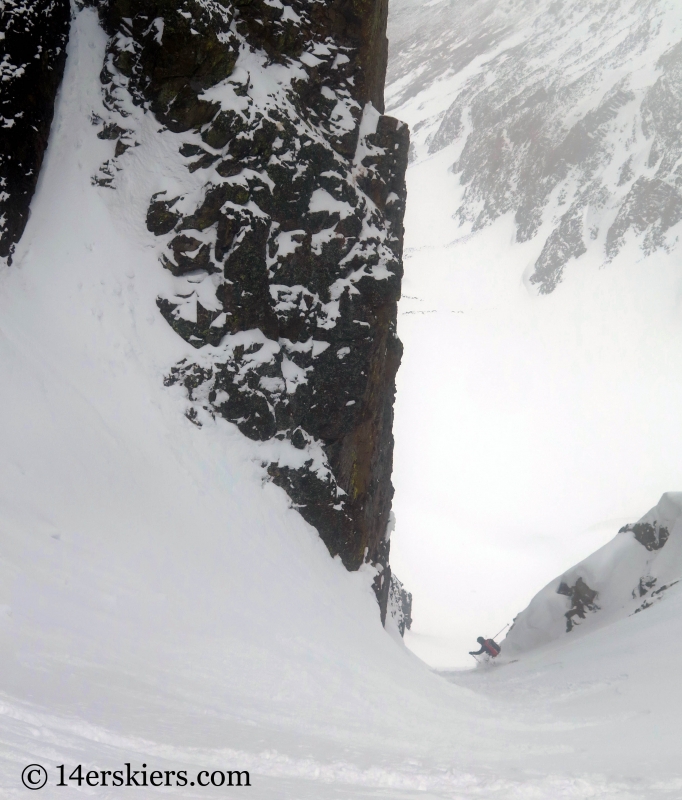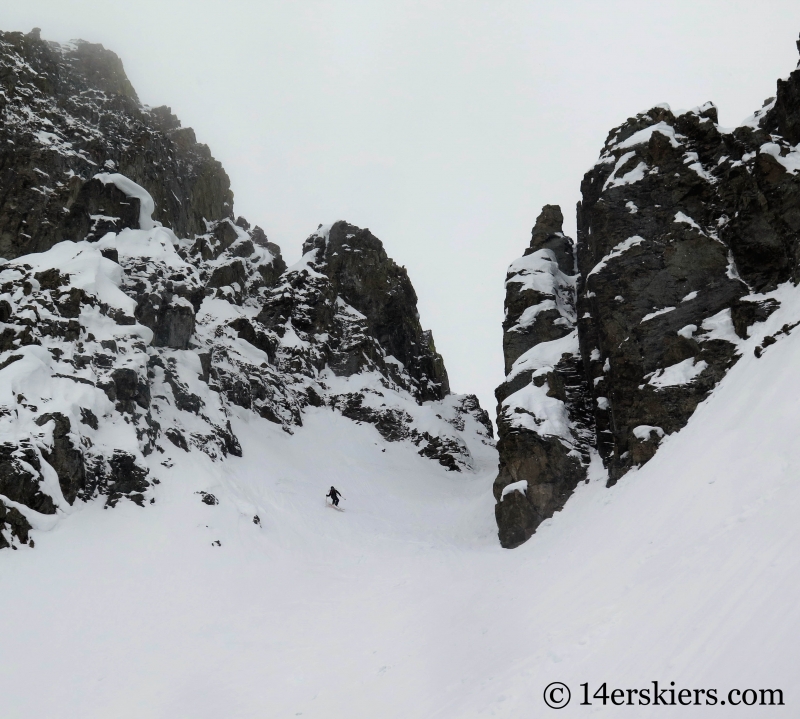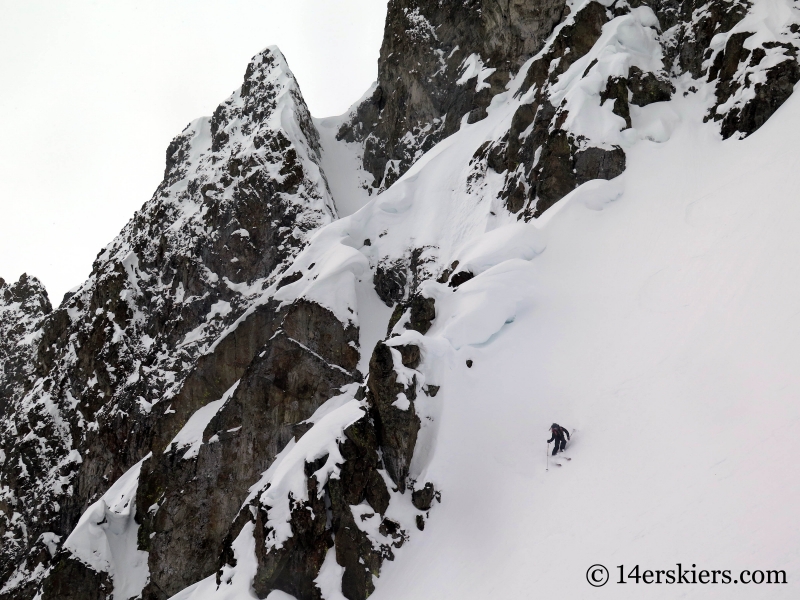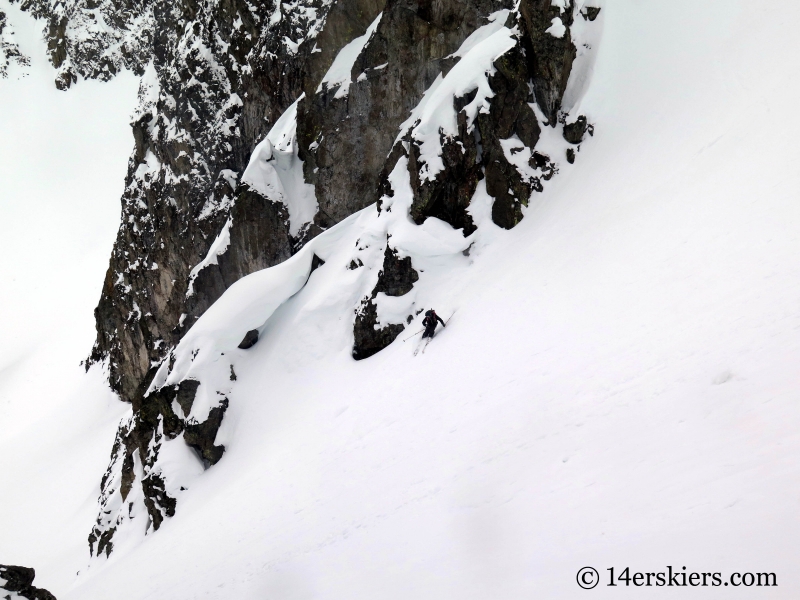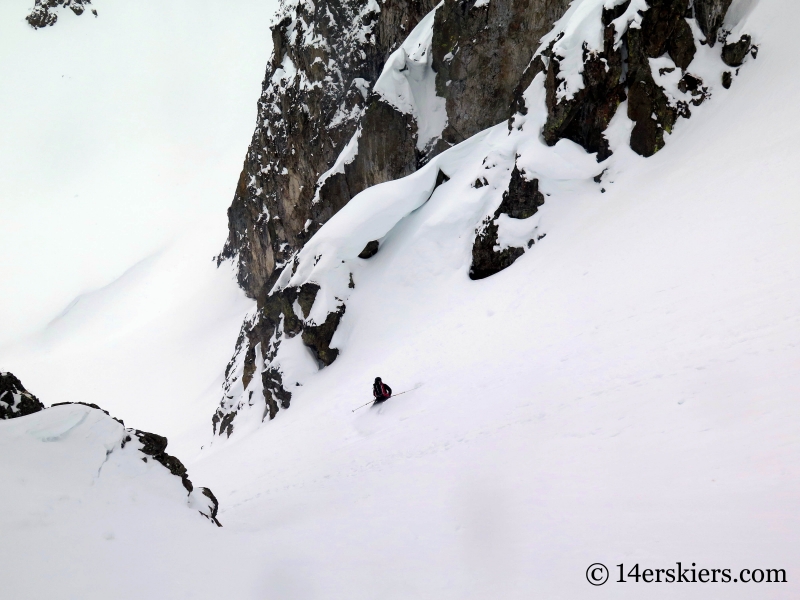 A couple pics of me.

But, when you visit Couloir City, I mean Nohku Crags, you don't just come for one couloir…. We headed up valley to do Nokhouloir and Grand Central. But, as we climbed, we saw some debris coming down off of the rocks that hung near the summit towering above Grand Central. We decided not to go that way and to stick to Nokhouloir instead.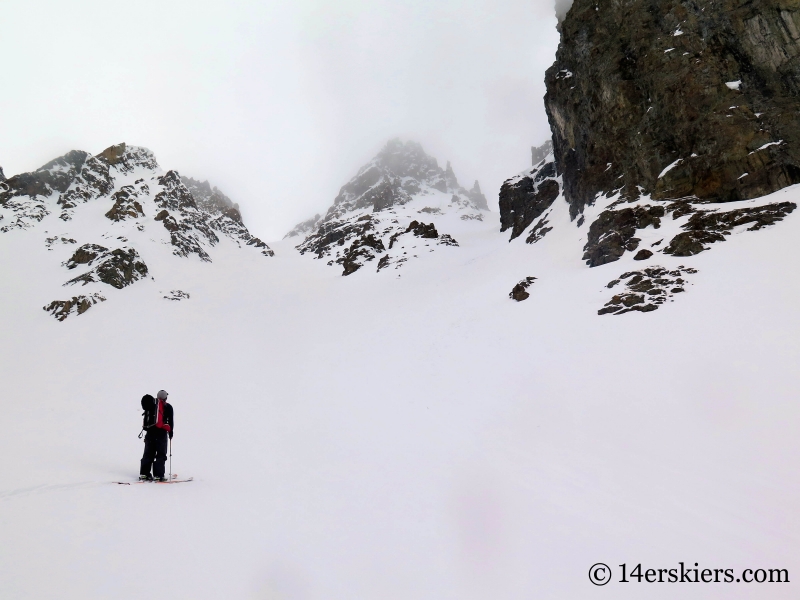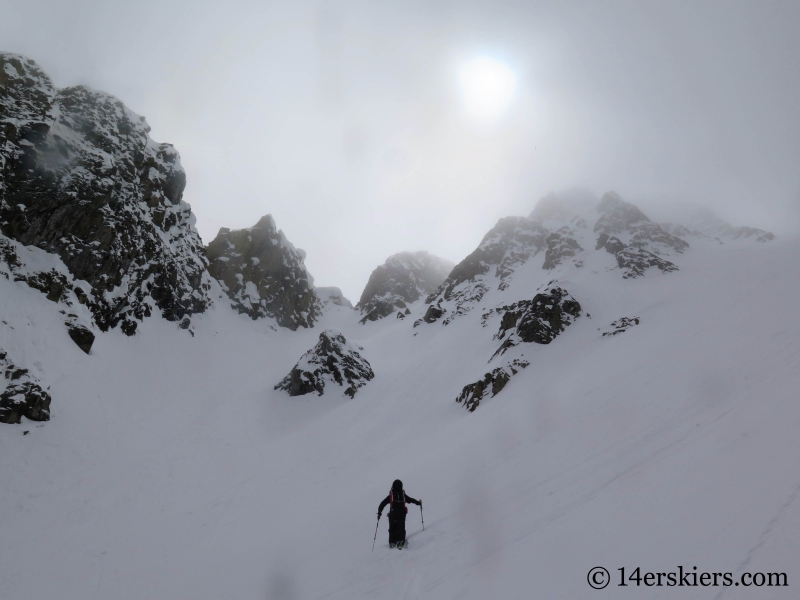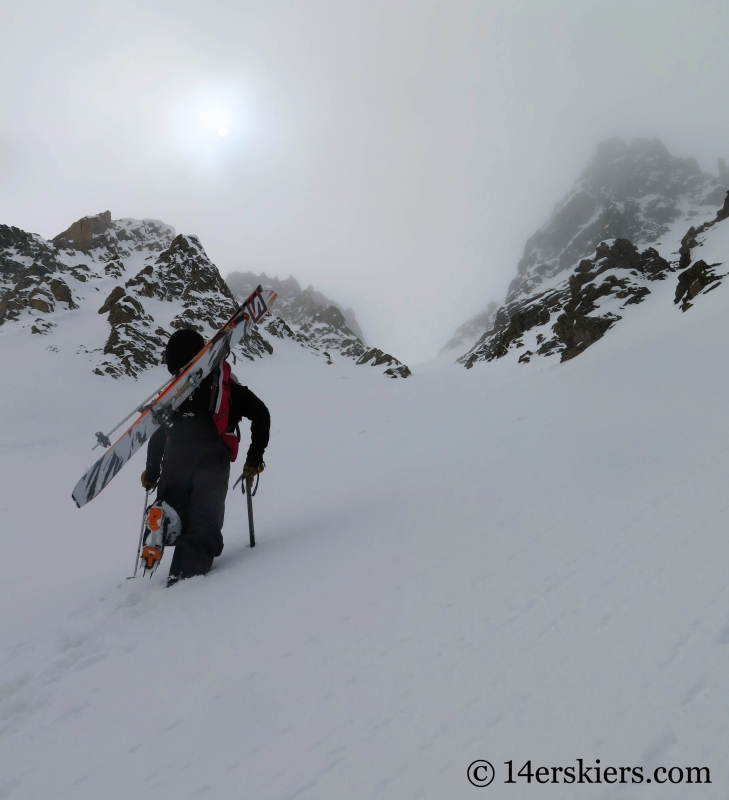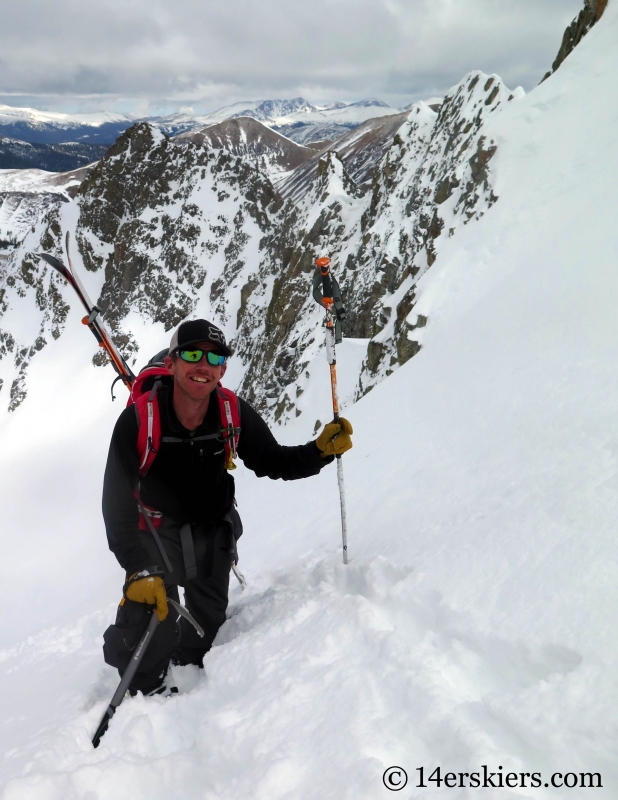 At the top, we caught a nice glimpse of Mount Mahler.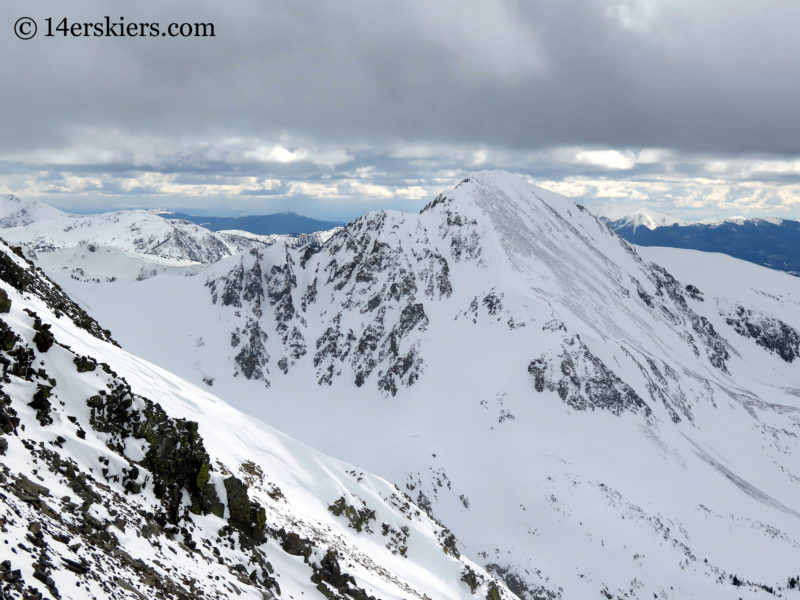 The skiing in Nokhouloir was great too. Larry.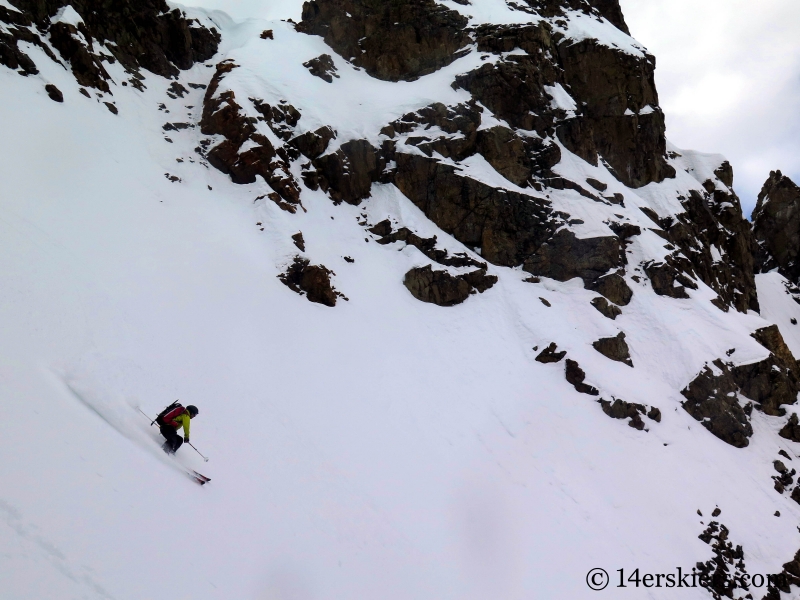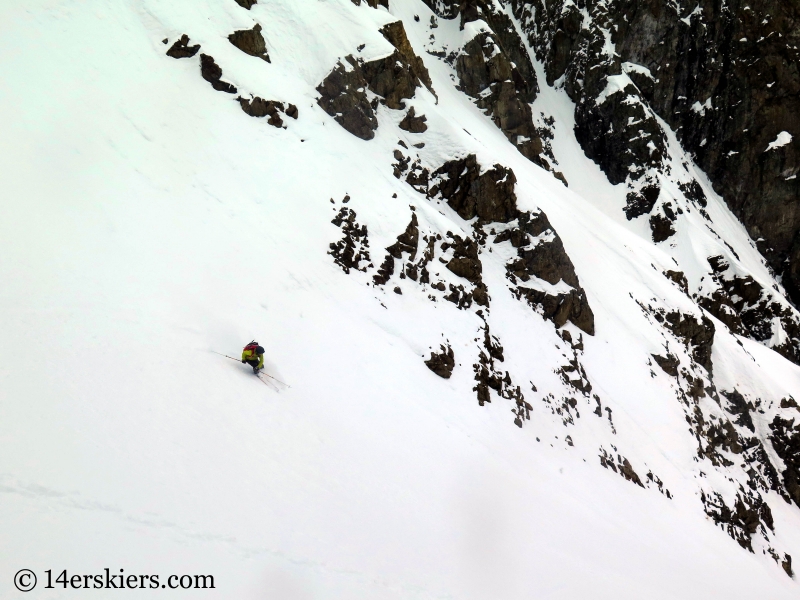 Me.

After that, we decided it was a wrap for the day. We made our way down the morraine and into the valley, descending the road back to our car. One more look at Couloir City, Nokhu Crags.

This is a zone I'd love to return to some day! There's much to explore! Many thanks to Rob Writz for valuable insights!
Aside from skiing, biking, and all outdoorsy things,
Brittany Walker Konsella
also loves smiles and chocolate 🙂 Even though she excels at higher level math and chemistry, she still confuses left from right. Find out more about
Brittany
!
Latest posts by Brittany Walker Konsella (see all)
Summary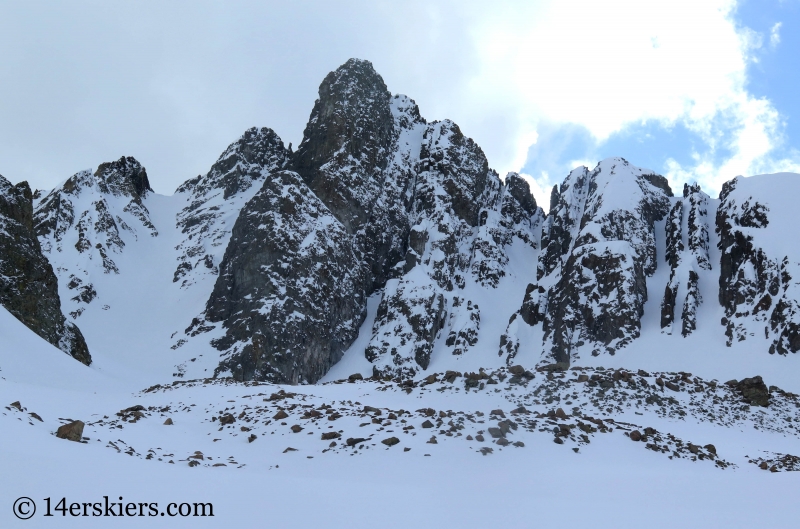 Article Name
Description
Nokhu Crags should be renamed "Couloir City", because there's at least a couple of chutes for every day of the week- a perfect zone for backcountry skiing!
Author