Gear Review: Mindshift Gear Trail Backpack
(Last Updated On: November 5, 2015)
We received the Mindshift Gear Trail backpack a while back, and decided that the best review would be one that came from a professional photographer. The idea is simple. It's a pain to keep taking a pack off everytime you want to take a photo. Some people choose to use a chest strap, but that hardly works well for active sports like mountain biking or skiing (and you better not crash!). Mindshift packs seek to make it easier with a rotating bottom portion of the pack, that is remarkably easy to access. We played with the system, and I have to admit, it's a great system and feels natural after a few tries. The following is our friend Chris Miller's review:
Mindshift Gear rotation backpacks are designed for outdoor photographers that demand fast access to their camera. My passion for outdoor/adventure photography comes with a compromise with my other passion: mountain bike/ski mountaineering/ dirtbiking/ ridge scrambling…etc. A photography professor once asked me the question, "Is a good photo staged/choreographed or is it something that happens when you are in the right place at the right time?" I believe both can work, but the Mindshift Panorama is about being at the right place at the right time.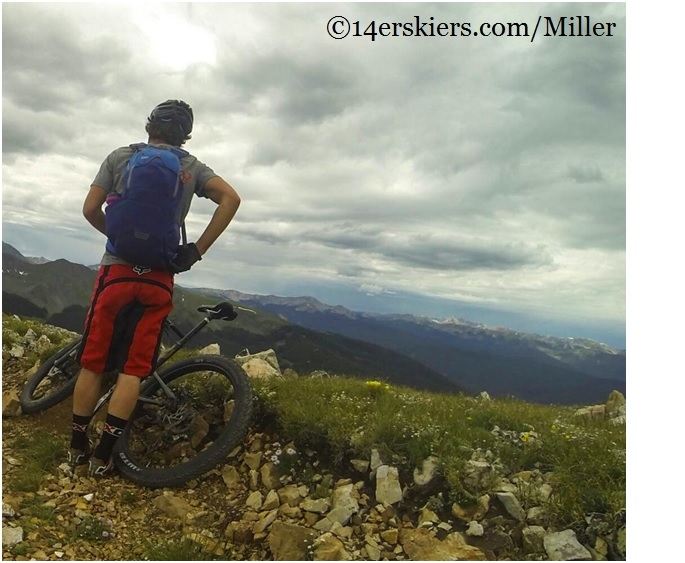 What makes this bag unique is the "rotating beltpack." This detaches from the main pack via a magnet clip and can be rotated to the front of the body, allowing access to the camera without removing the backpack. This eliminates the constant dropping of the pack to take a photo. You can keep moving without the constant on/off.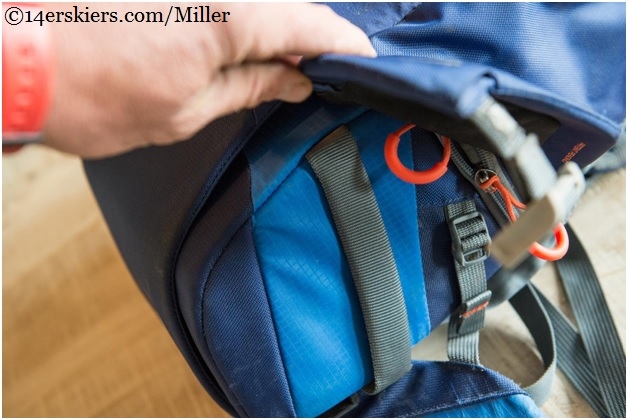 As I mentioned before photography comes with a compromise with the activity that you are participating in. When I am on a photoshoot I am dedicated to the photograph. If I am climbing a mountain I am dedicated to climbing that mountain and if I get a good photo I am psyched. Quite often these photos are my favorite. They are not staged, they are real and extreme at times. This is what I like about the Mindshift concept. It is easy to use and the system is real slick.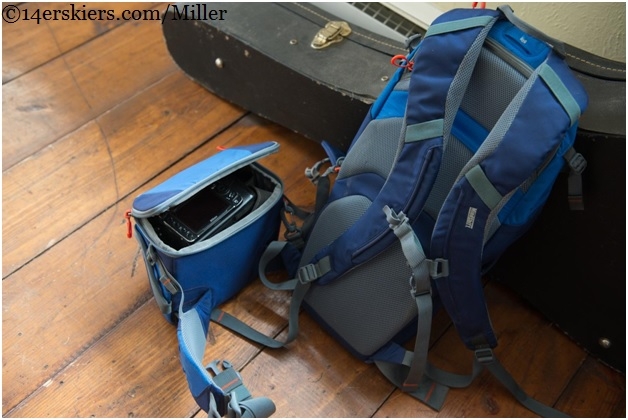 It took me a couple of times to figure out the coordination of unclipping the magnetic and swiveling the beltpack to the front. It's real smooth once you get it. The construction seemed lightweight but also durable.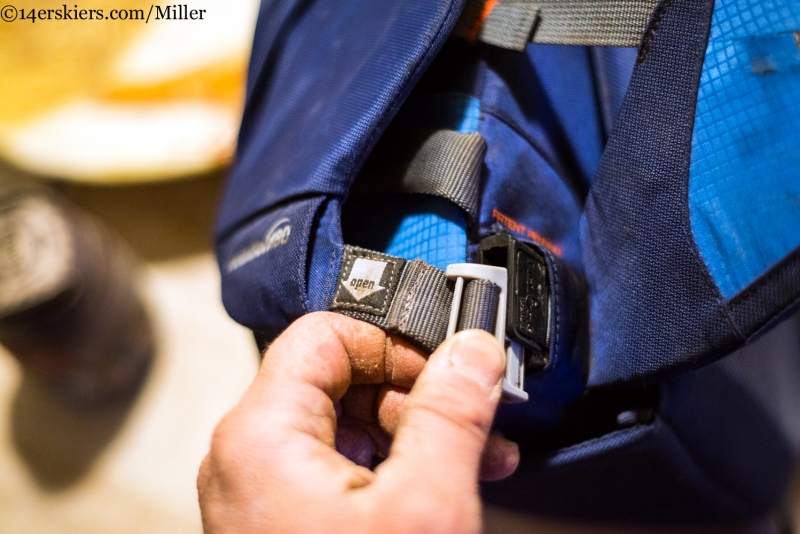 The "Trail" model is the one that I tested and would not be entirely practical for my needs. The camera holder barely fit my Nikon with a wide angle lens(the smallest lens that I own) and the upper pocket barely fit my jacket and food. A small reservoir(1.5 L) can be fit but will obviously allow less storage space for other items. On their website (mindshiftgear.com) they had larger models that would suit my needs more. This size pack would best be suited for short hikes/bikes and with a mirrorless camera which is far more compact than the standard DSLR.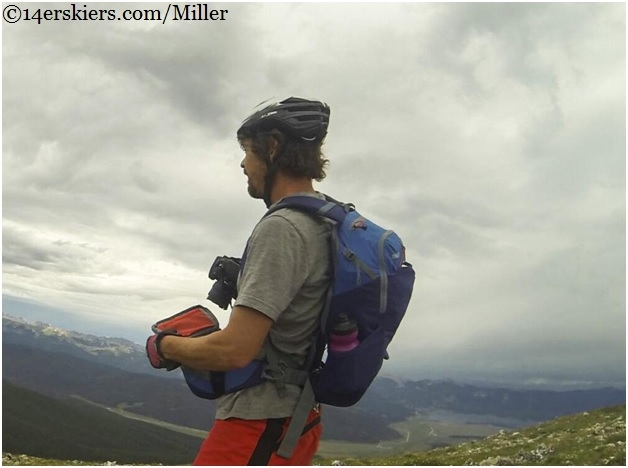 The pack also came with a rain fly which I thought was overly complicated for it was designed for the user to still use the 'rotating beltpack.' If it's pissing rain I would not want to bother pulling my camera out that much in fear of damaging it. It also started pissing rain on the ride shown in the photos, and in a rush I could not seem get the cover on.
The shoulderstraps and padding felt solid. It stayed in the center of my back and did not swing around while I was on my mountain bike like a lot of packs do.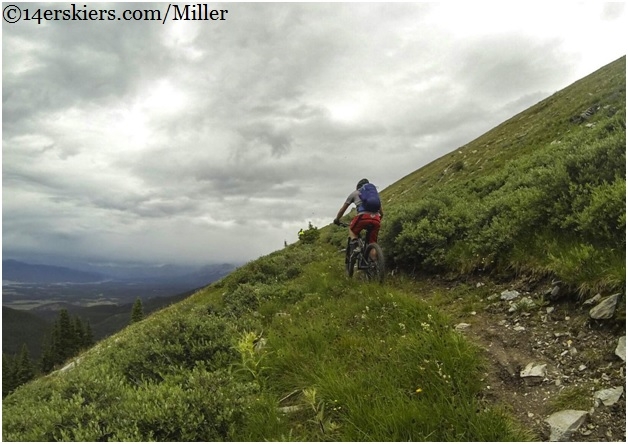 My overall impression was a good one of the pack, I really have been looking for something like this for a long time. I would like to see a ski/alpine version with a avalanche shovel/probe pocket, but maybe I am just dreaming. If Photography and the backcountry are your passion, I recommend giving the Mindshift packs a gander.
Chris Miller is a professional photographer, carpenter, and all around badass on both skis and bikes. Check out his work at millerperspectives.com
Check out the Mindshift pack here:

Frank
loves snow more than anything... except his wife.  He ensures his food is digested properly by chewing it 32 times before swallowing.He is a full-time real estate agent serving
Crested Butte and Gunnison
and would be honored to send you his
monthly newsletter.
Latest posts by Frank Konsella (see all)
Summary
Reviewer
Review Date
Reviewed Item
Mindshift Gear Trail Backpack
Author Rating