Review: Perky Fruit Bodies Fruit Roll-ups
(Last Updated On: October 5, 2015)
It's always been a struggle to find good things to eat while backcountry skiing, mountain biking, and hiking- at least for me. Sure, there was that period in the early 90's when Powerbars were the "in" thing. Too bad they're harder than diamonds when the temperatures are below freezing, and the taste, well… Then there were Clif Bars, and they tasted good for a while. But the taste got old in a hurry, and today I'd rather chew my own foot off than eat a Clif Bar. I try to tell myself that I like trail mix, but I really don't. So I end up eating some variation of Snickers bars, GU gels, Clif shot bloks, and other snack food that I still feel like eating- a problem which seems to increase with altitude.
Perky Fruit Bodies asked if I would be interested in sampling their products, and since I'm always looking for something else to eat, I said yes. Perky Fruit is the organic "superfruit" version of fruit roll-ups which you've probably had since you were a kid. They also happen to be gluten-free and vegan.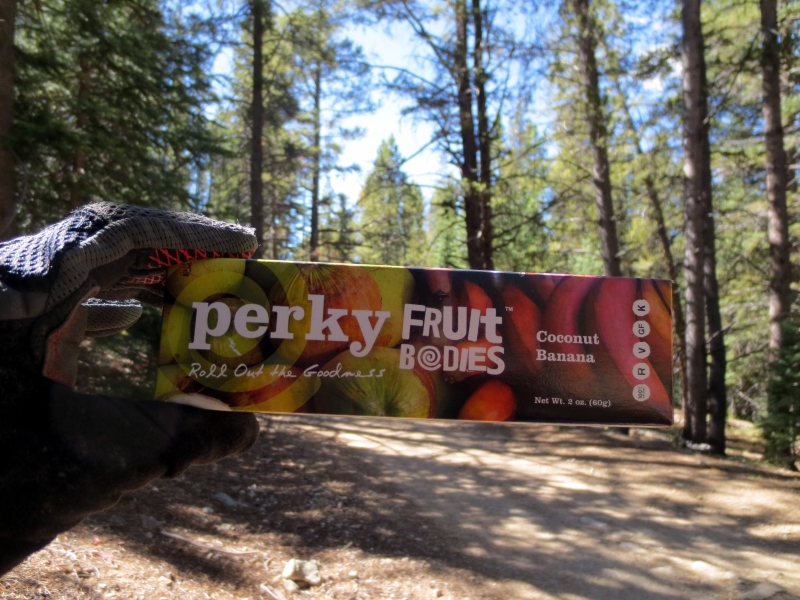 Cutting to the chase, how do they taste? You'll probably notice the texture first. Perky Fruit Bodies are a bit more grainy than the fruit roll-ups you might be used to. That's probably because they're all natural, and lack corn syrup and other additives. Perky Fruits come in three flavors: Cacao Banana Coconut, Strawberry Banana, and Coconut Banana. The taste of all the flavors was great- not too sweet, and like the fruits they're made of. My personal favorite was Coconut Banana. I even snuck a bite to Brittany, who hates coconut, and she liked it.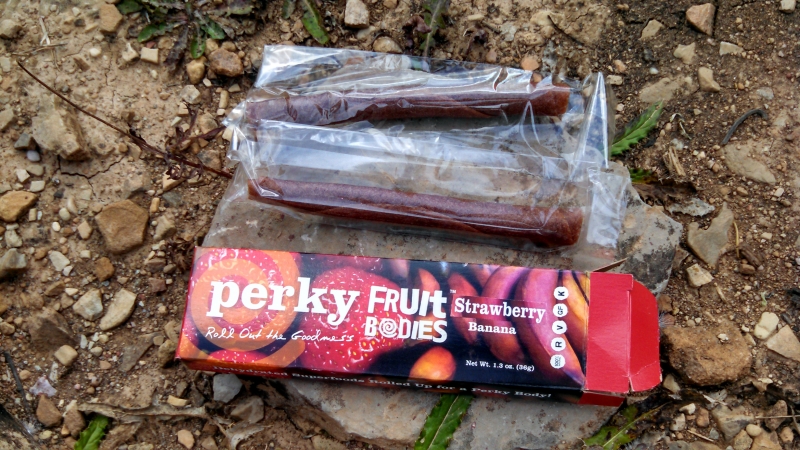 They pack a solid number of calories for the weight (one Coconut Banana roll is around 130 calories), so they're a good trail food. On a long day, I'm looking for as many calories as I can get. Whether or not they work as well as any other food is a tough question to answer, but I'm sure my body appreciated them on a long ride. Most importantly, unlike the long string of fad foods I've eaten on the trail, I think I could enjoy these for a long time. Give them a try if you see them at your local store or on the Perky Fruit website.
Frank
loves snow more than anything... except his wife.  He ensures his food is digested properly by chewing it 32 times before swallowing.He is a full-time real estate agent serving
Crested Butte and Gunnison
and would be honored to send you his
monthly newsletter.
Latest posts by Frank Konsella (see all)
Summary
Reviewer
Review Date
Reviewed Item
Author Rating