TR: Dyke to Dark Canyon Loop Hike (29 Sept 2015)
(Last Updated On: October 27, 2015)
The Dyke to Dark Canyon Loop hike is one of my most favorite fall hikes. And it's easy to see why. At only 6.5 miles in length, it's not too long and not too short. It's just right. Plus, it offers some of the most spectacular views of the largest aspen grove in the world. So, for leaf peepin' hikers, it's a must.
The views are spectacular even from the parking lot, where you get a good view of the dyke which is a type of igneous intrusion for which the Dyke Trail is named.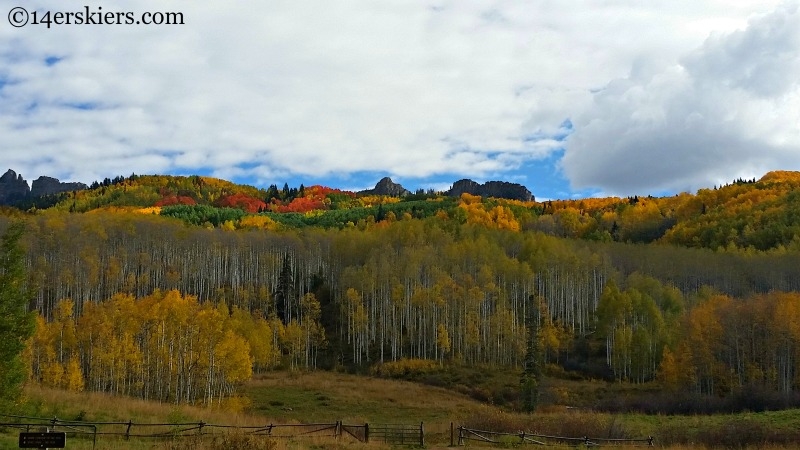 You also get a great view of East Beckwith, a laccolith, a different kind of igneous intrusion.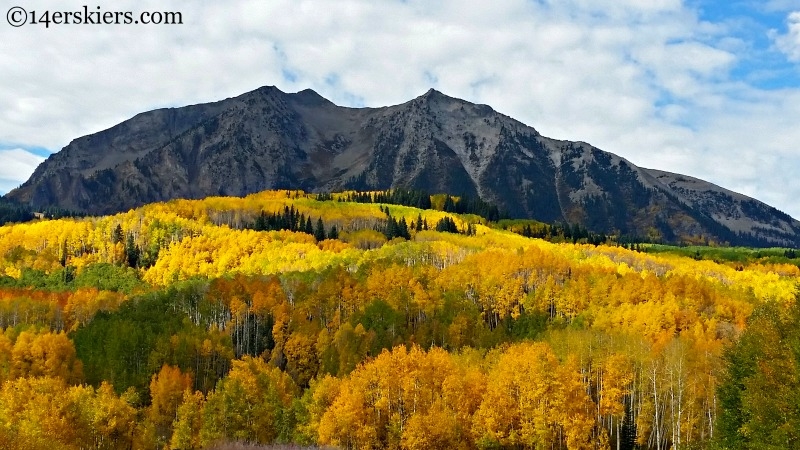 But never mind the geology lesson. We're here for the leaves, right?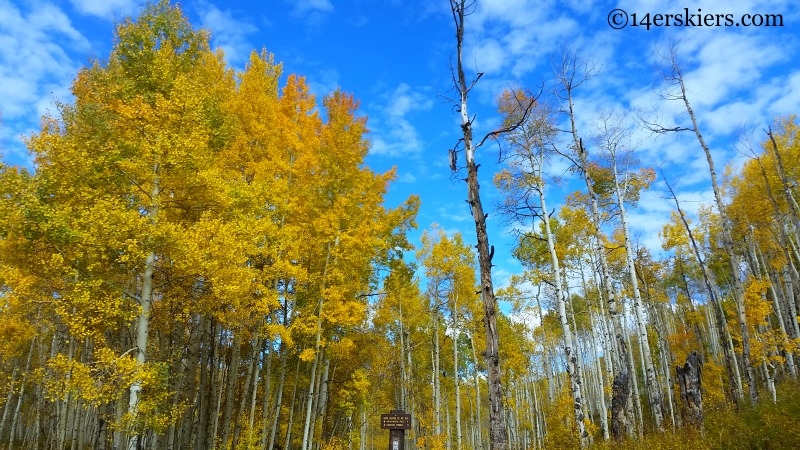 I began hiking on the Dyke Trail among some beautiful aspens.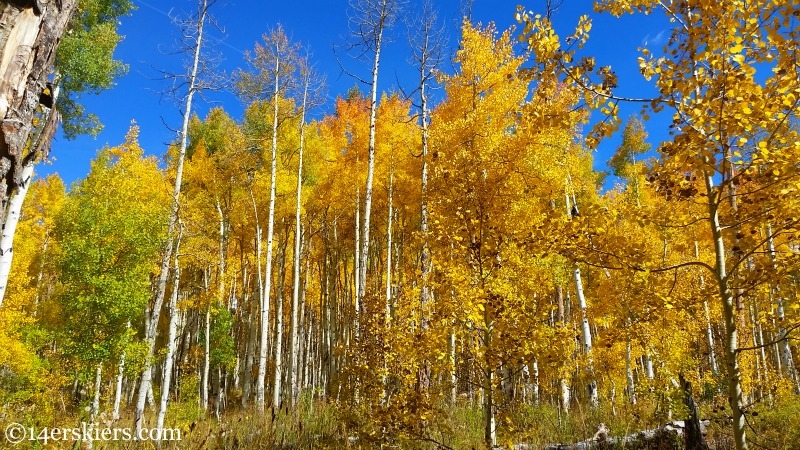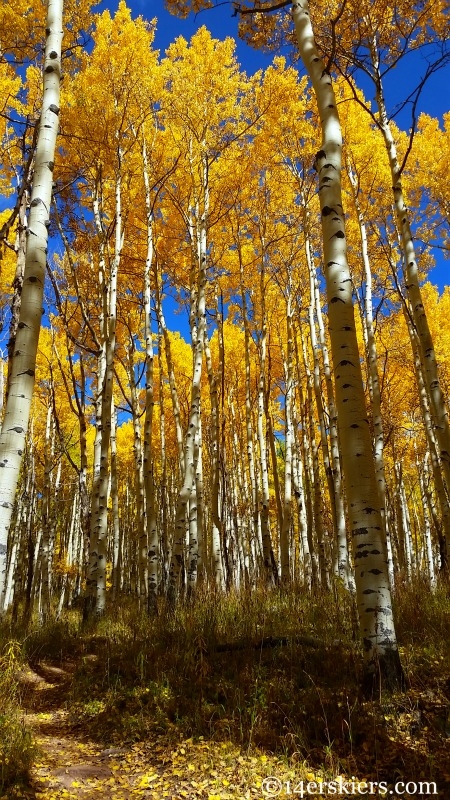 Shortly after leaving the Dyke Trail and entering into the Raggeds Wilderness, a rock outcropping offers some magnificent views. East and West Beckwith rise above the waves of color.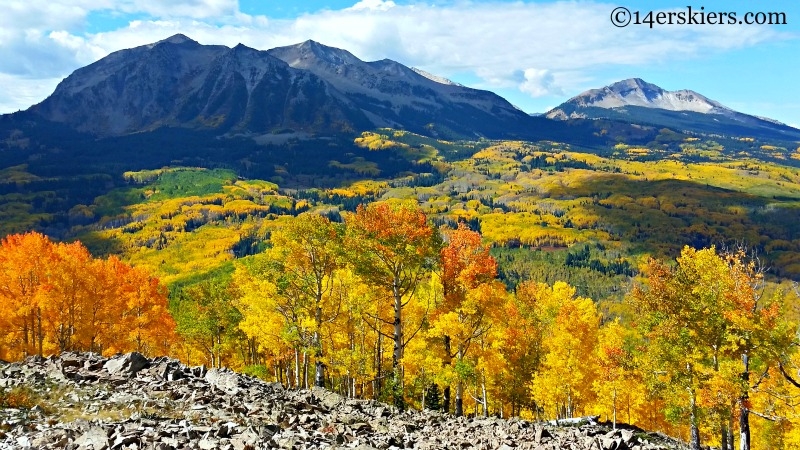 Then, of course, there's Marcellina, Crested Butte's twin sister.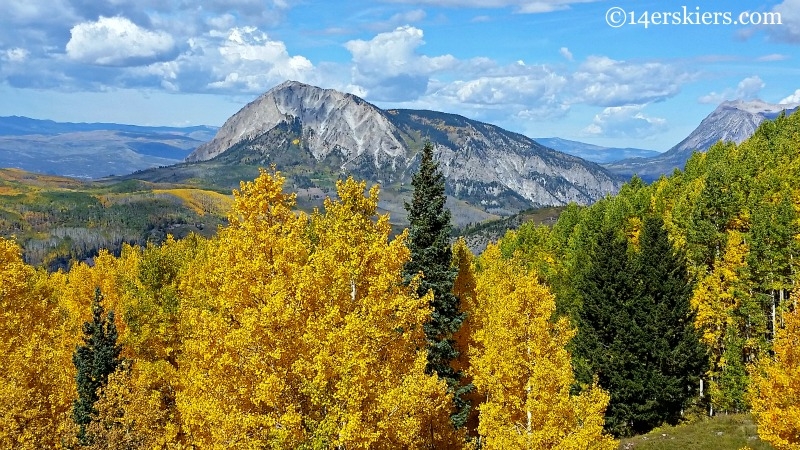 More views of the dyke.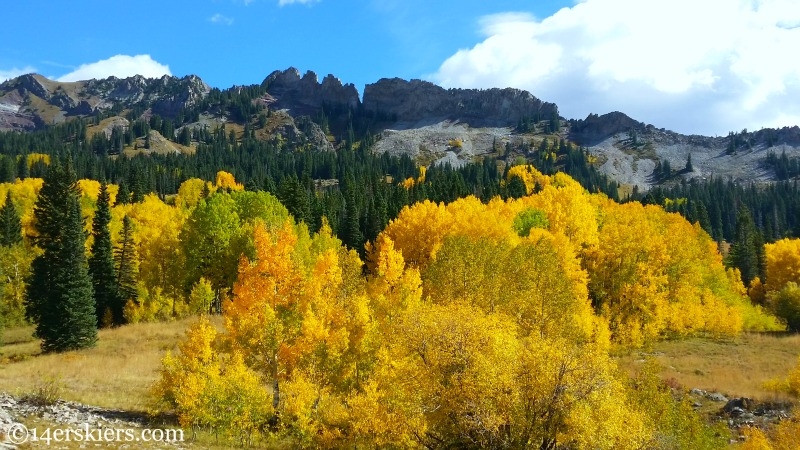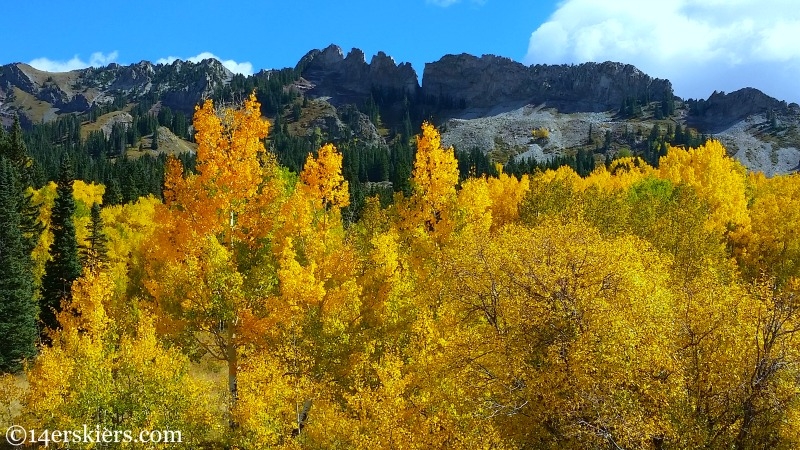 And some more spectacular views.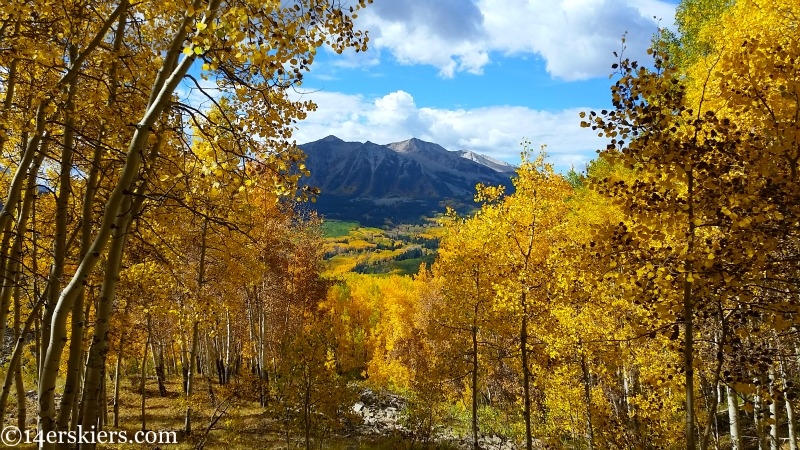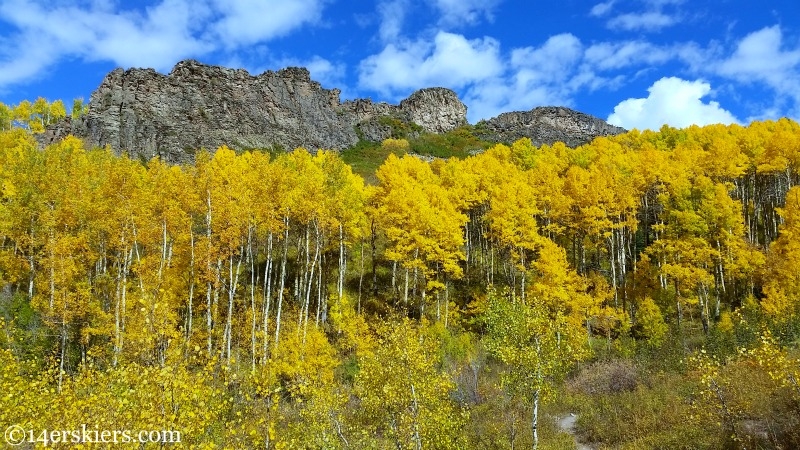 The overlook on the Dark Canyon Trail is a must-stop.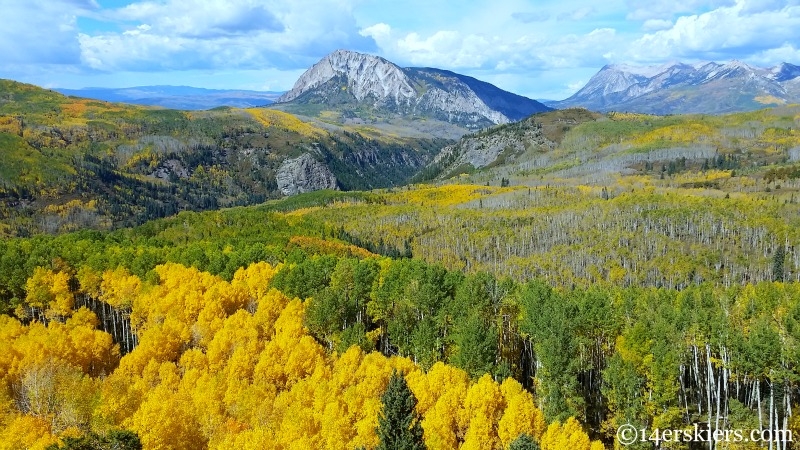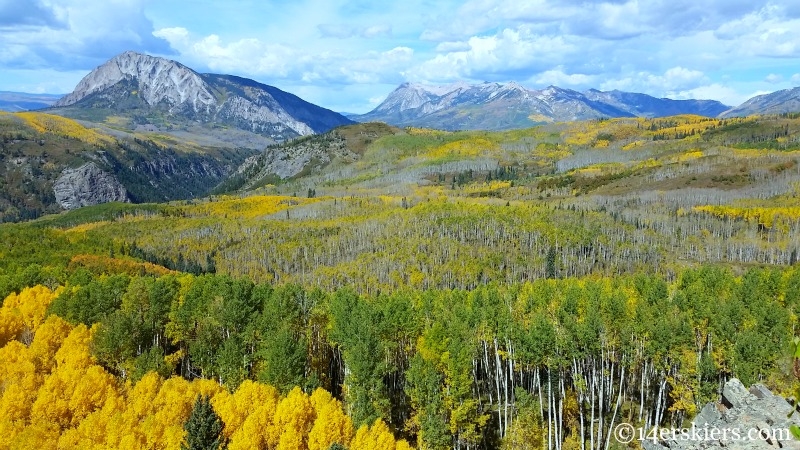 A look back at Ruby and Mount Owen.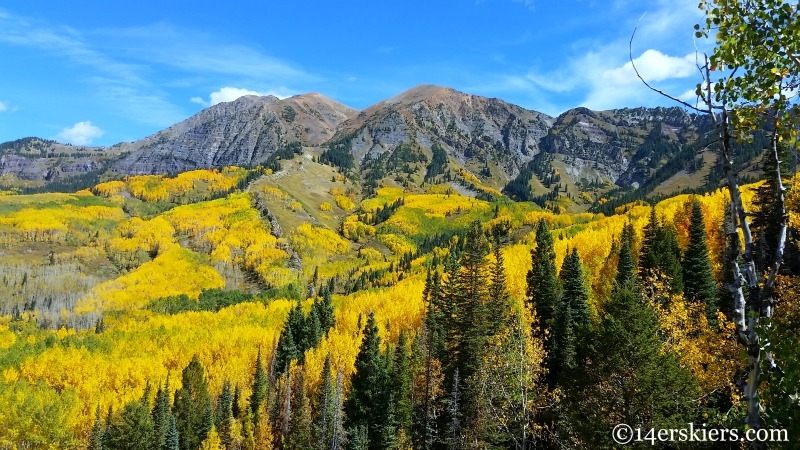 Beautiful golden leaves.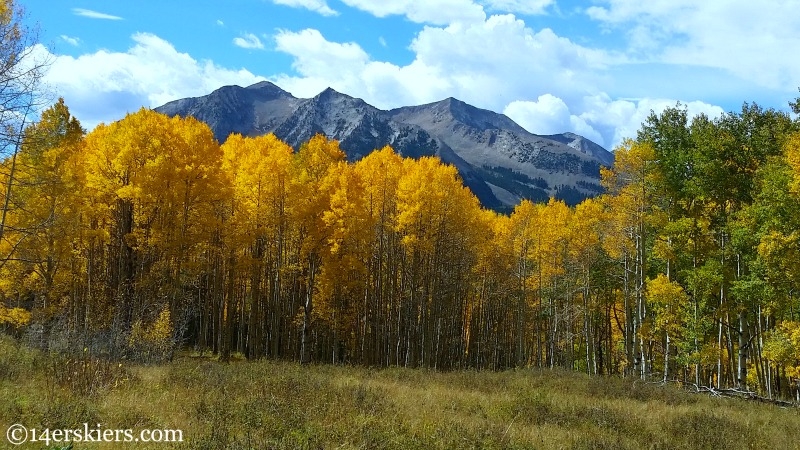 So much color!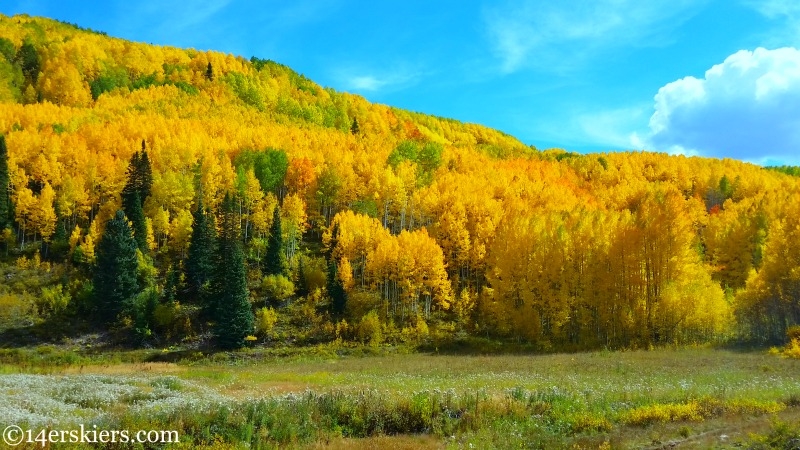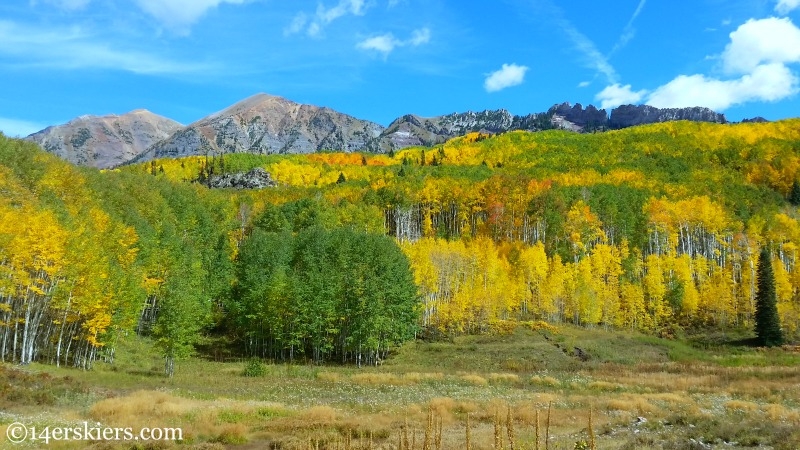 It was not hard to remember why the Dyke to Dark Canyon Loop hike is one of my go-to favorite for fall 🙂
Want to do this hike yourself?
---
Aside from skiing, biking, and all outdoorsy things,
Brittany Walker Konsella
also loves smiles and chocolate 🙂 Even though she excels at higher level math and chemistry, she still confuses left from right. Find out more about
Brittany
!
Latest posts by Brittany Walker Konsella (see all)
Summary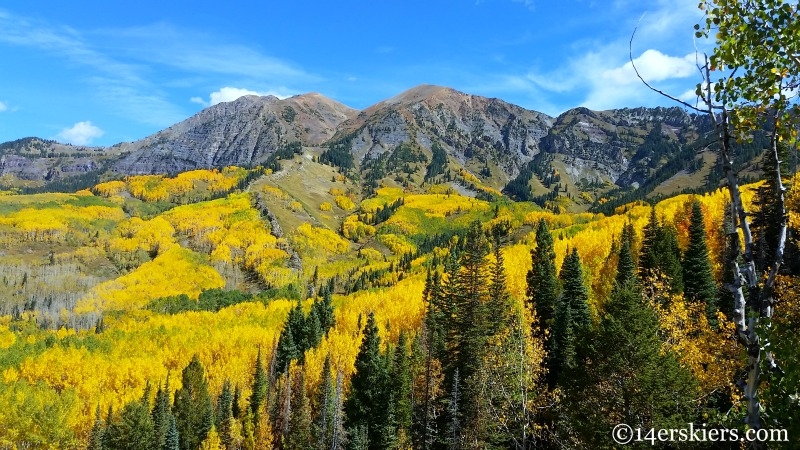 Article Name
Dyke to Dark Canyon Loop Hike
Description
See why the Dyke to Dark Canyon Loop hike, near Crested Butte, is a leaf peeping hiker's dream in the fall.
Author