Fall Ride on Point Lookout & 409.5 (26 Sept 2014)
(Last Updated On: August 15, 2017)
As I write this, falling snowflakes sparkle by the streetlight out my window. The ground has gone from fiery red to white. In the matter of a day, in just one storm, we were transported from September-summer to winter. It's hard to believe that this fall ride happened only 5 days ago and that I was steamy in a t-shirt. Now, I'm bundled in a sweater and a hat – indoors. Oh, now nature likes to keep us in check 😉
Anyway, I wanted to go for a nice fall ride in search of fabulous leaves. 409.5 is a favorite fall ride of mine, and the new Point Lookout ascent to it makes for a dramatically scenic ride. Throw in a bit of Strand action, and it's hard to think of a fall ride that's much better than that. I was joined by our friend Adam.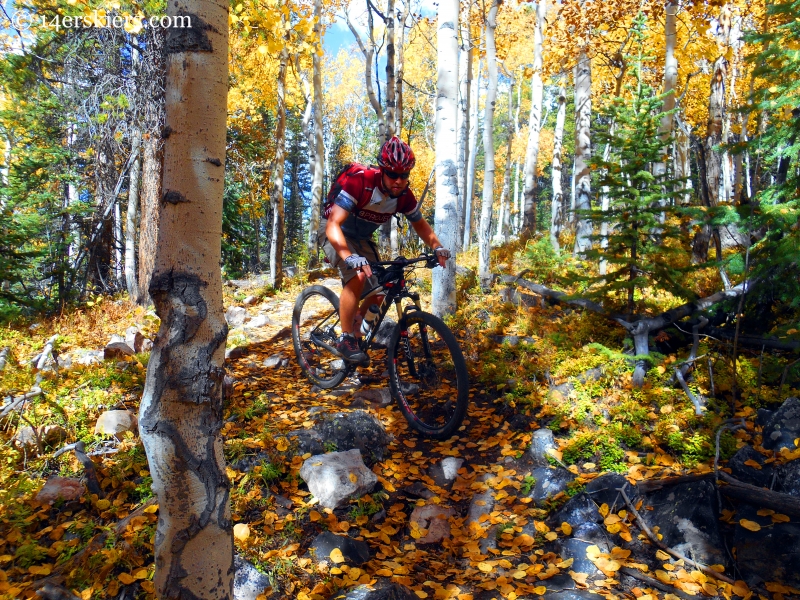 It turns out, we were in the prime of the leaves on 409.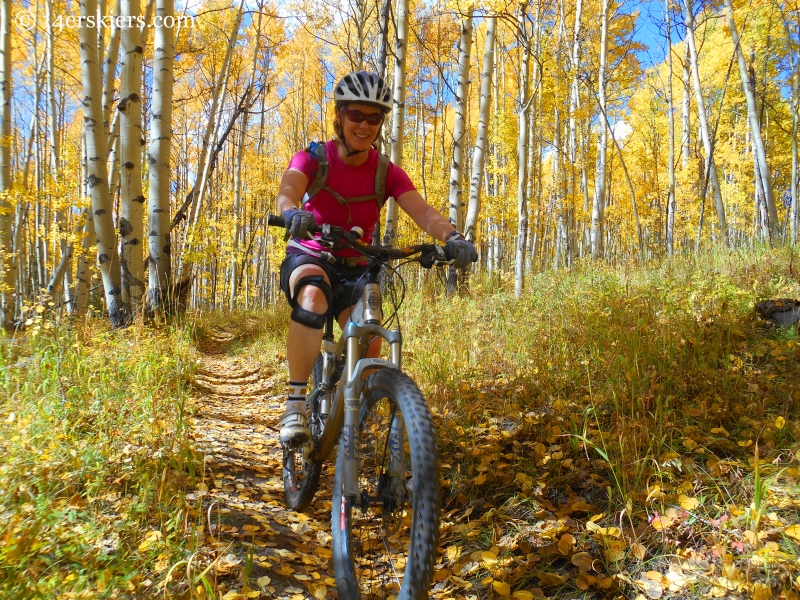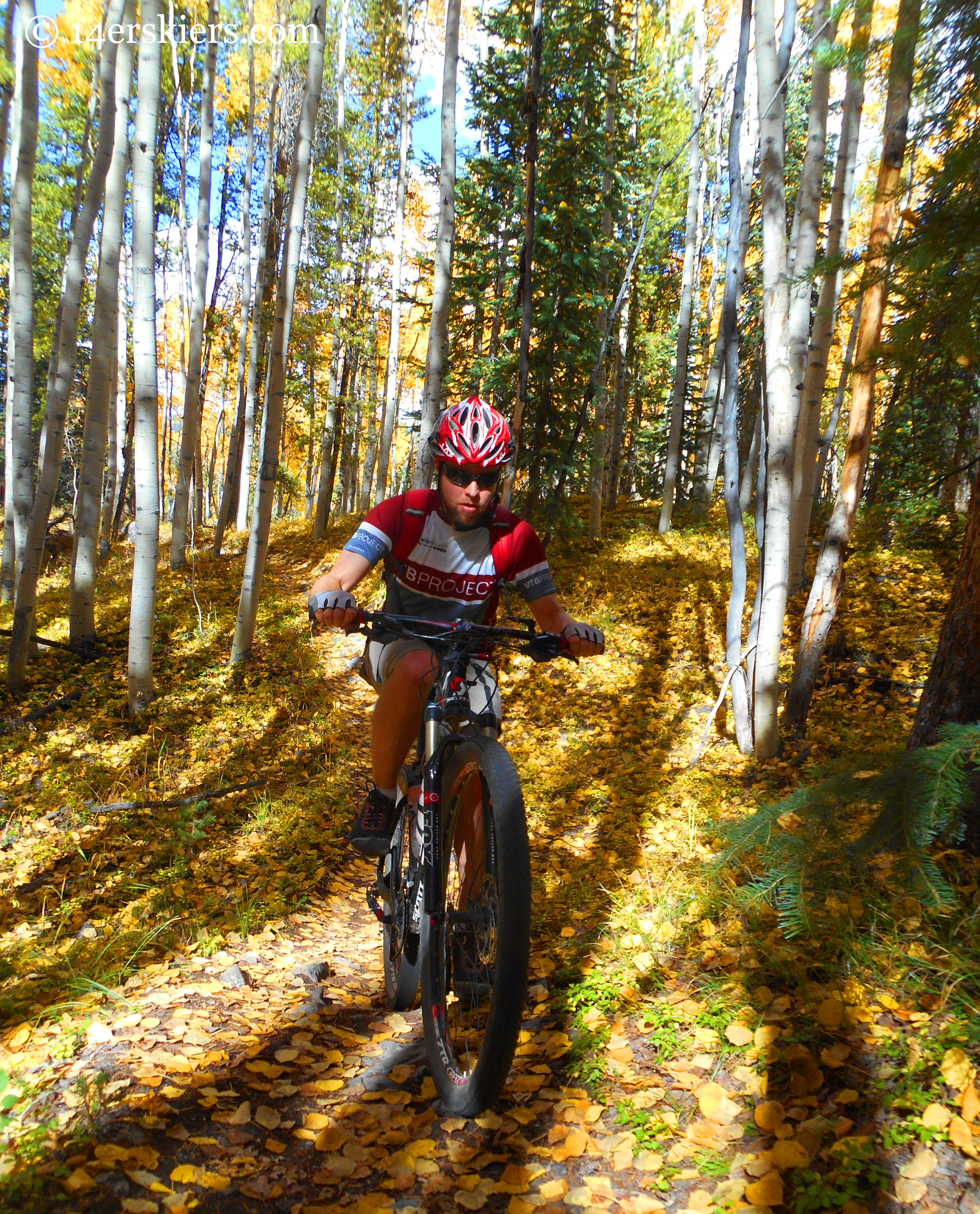 The occasional meadows allowed for beautiful backdrops.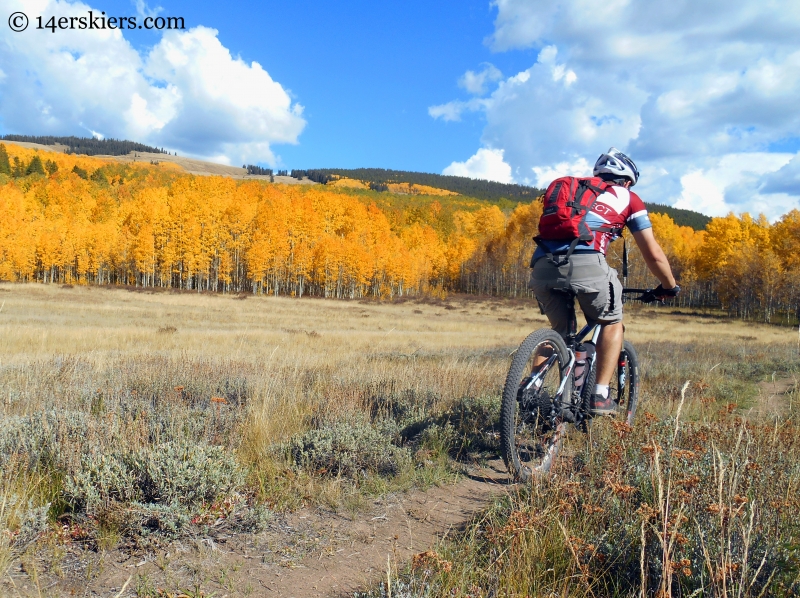 Point Lookout is definitely among the most scenic of trails in Crested Butte.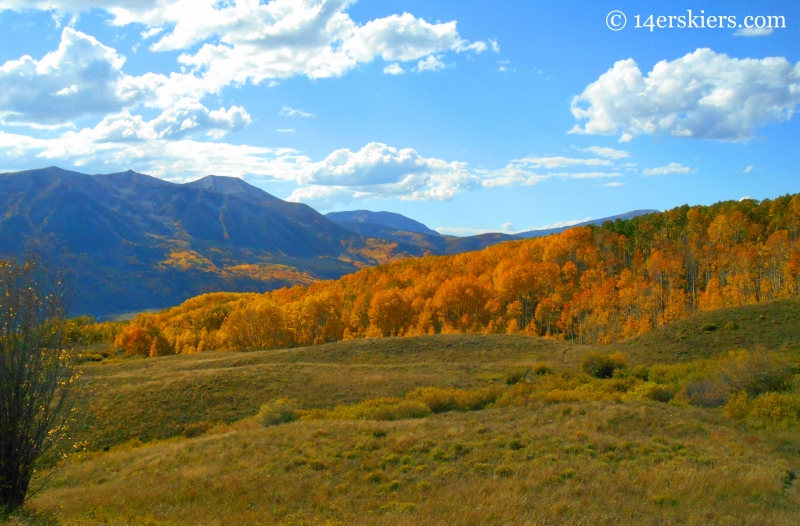 Mount Crested Butte towering over a rainbow wave of trees.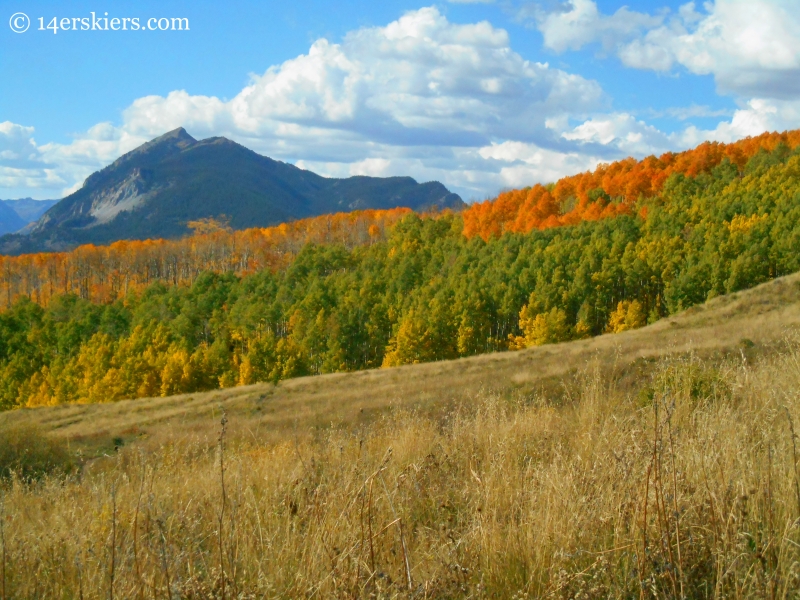 Glowing golden aspens were everywhere.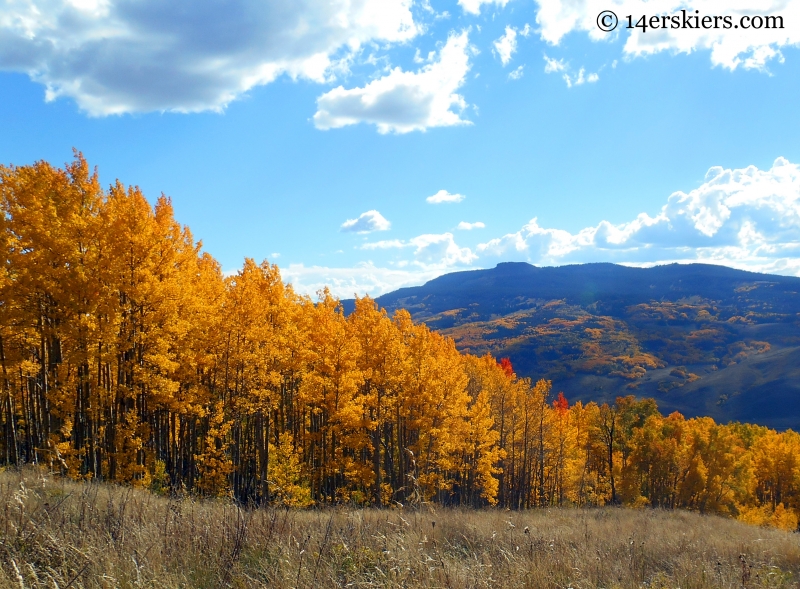 I never ever tire of this valley view.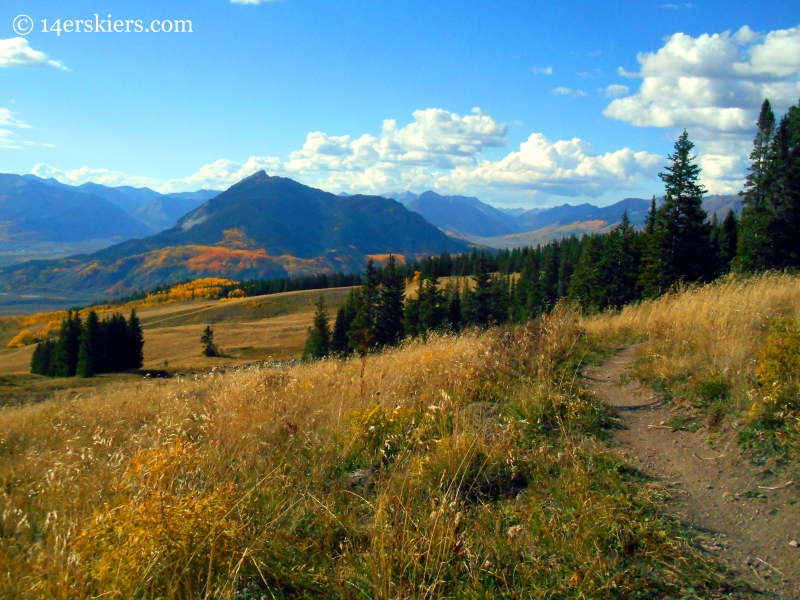 The descent down 409.5 is one of the best in the valley, and has been a top 5 favorite of mine for years.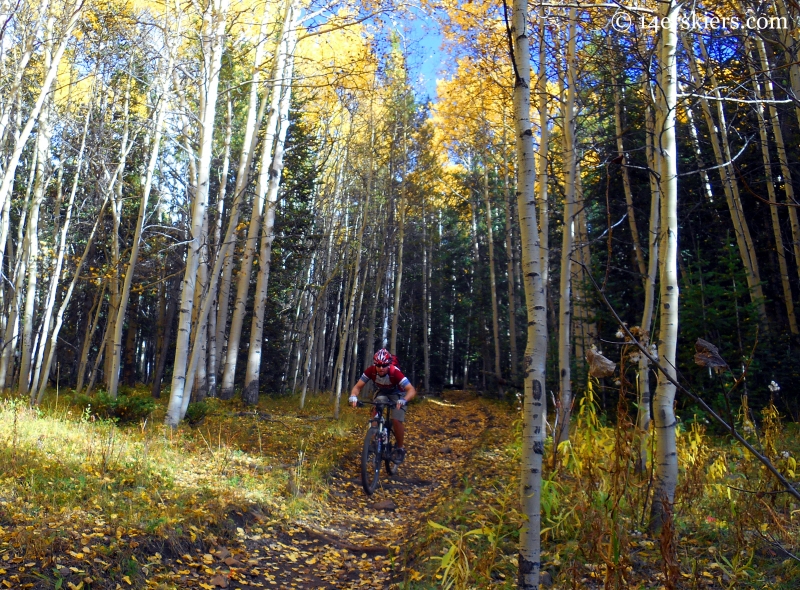 My kind of yellow brick road.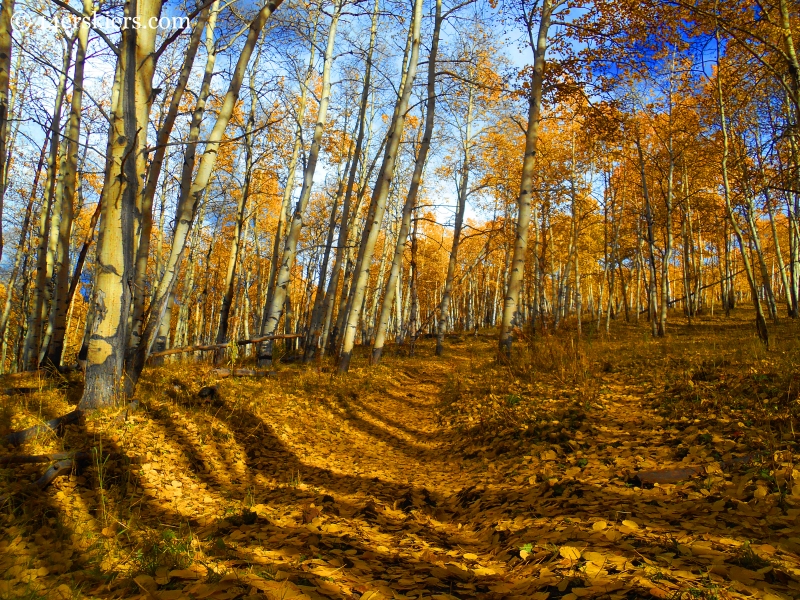 Even the cows seemed happy.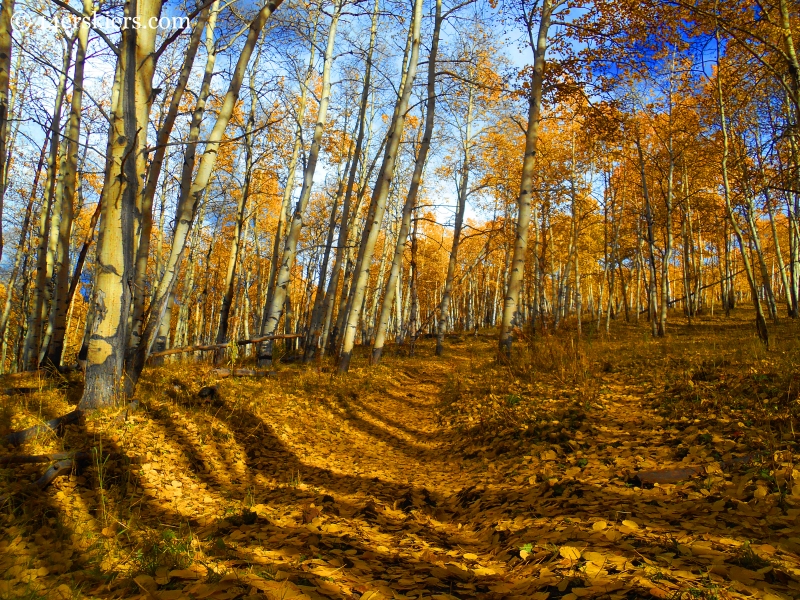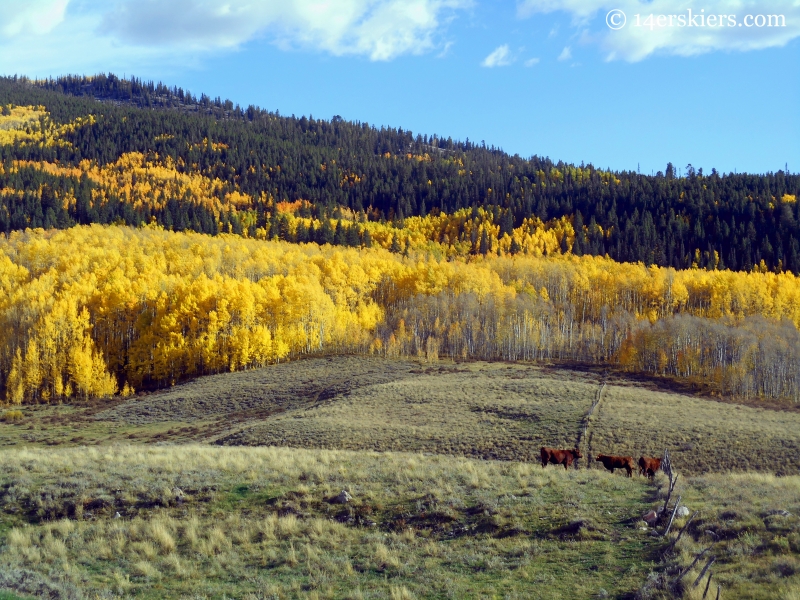 At the end of the trail, the fall scenery was accentuated by the building thunderstorm in the distance.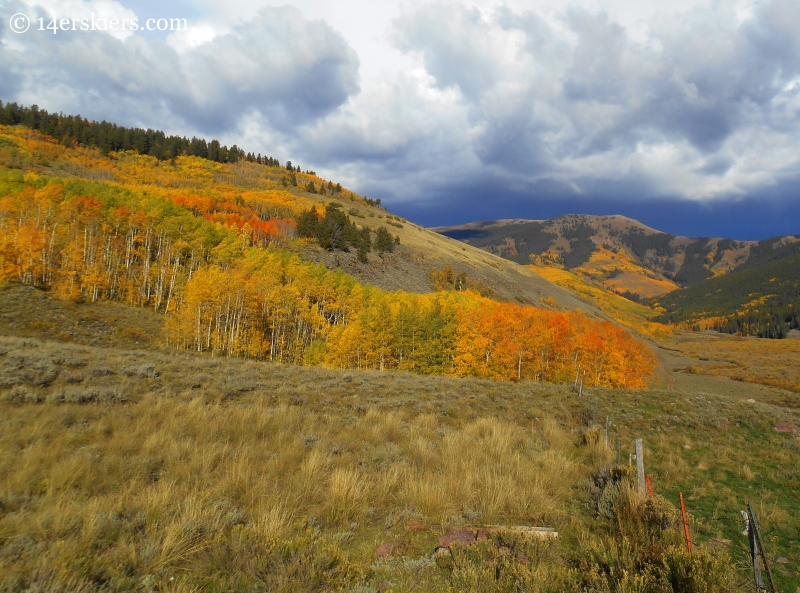 But, we still had more to ride. On to Strand Bonus.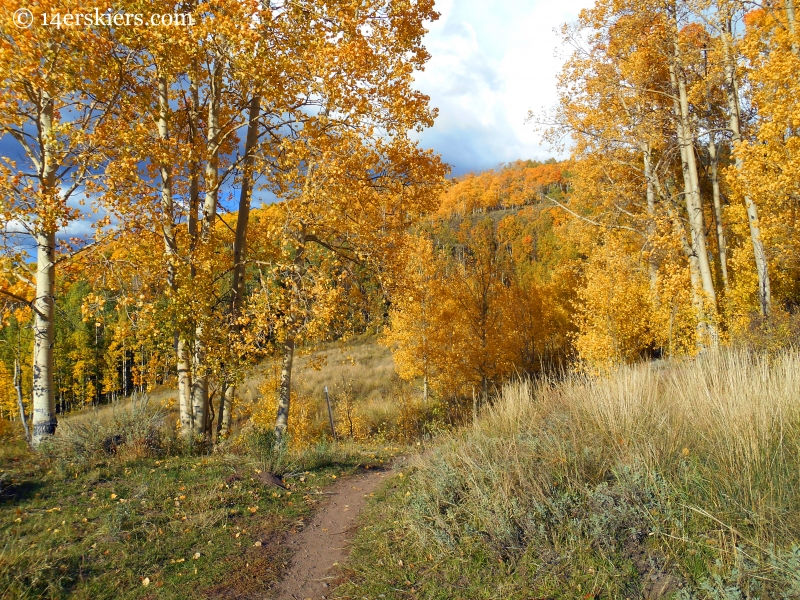 Mountains radiated the colors of autumn.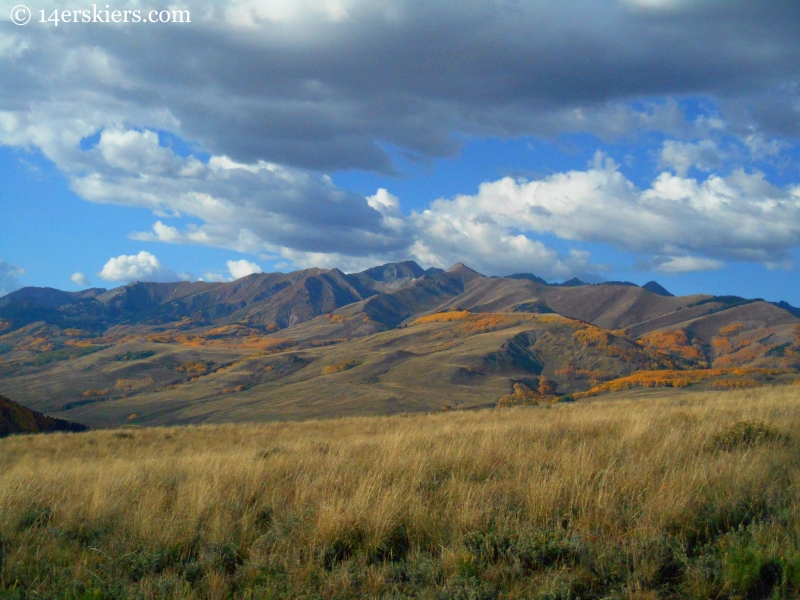 I often overlook Strand Bonus to ride Strand proper instead. But, I was reminded of how fun and scenic this ride is too.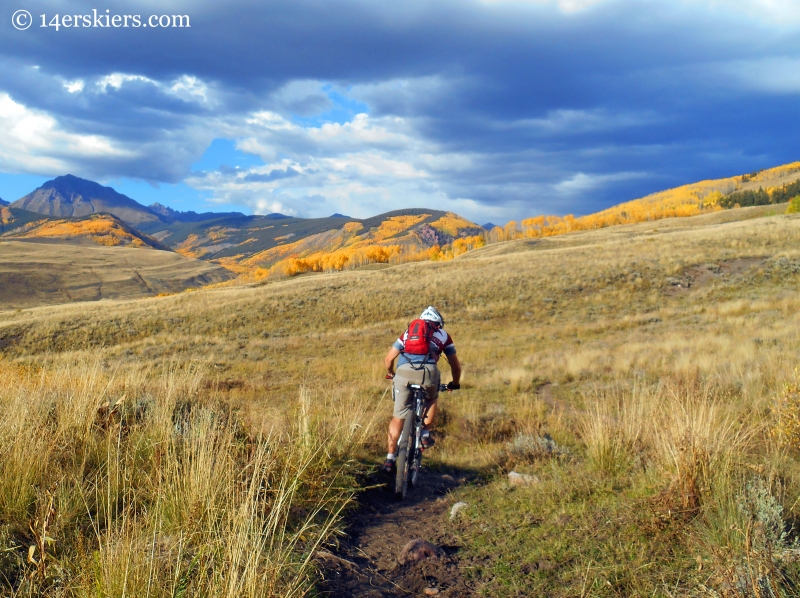 I paused to enjoy the moment.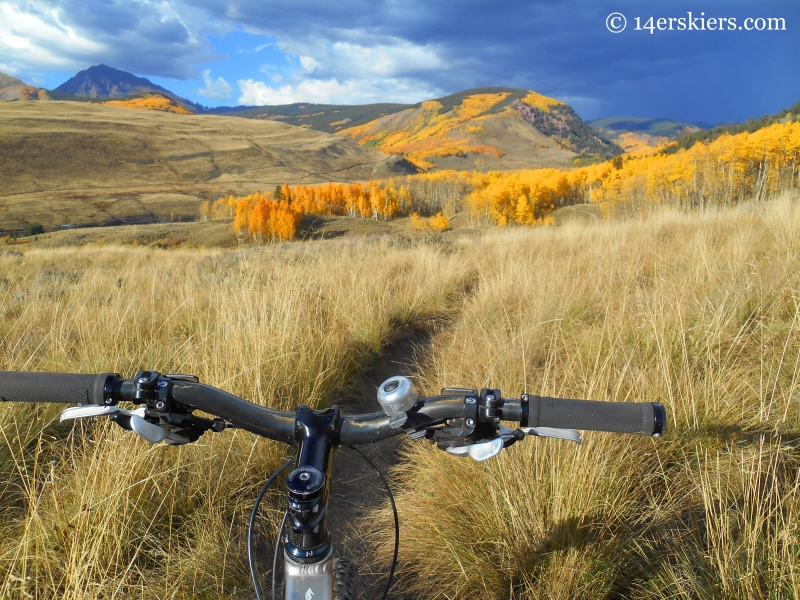 September-summer is a-okay with me 😉
Aside from skiing, biking, and all outdoorsy things,
Brittany Walker Konsella
also loves smiles and chocolate 🙂 Even though she excels at higher level math and chemistry, she still confuses left from right. Find out more about
Brittany
!
Latest posts by Brittany Walker Konsella (see all)
Summary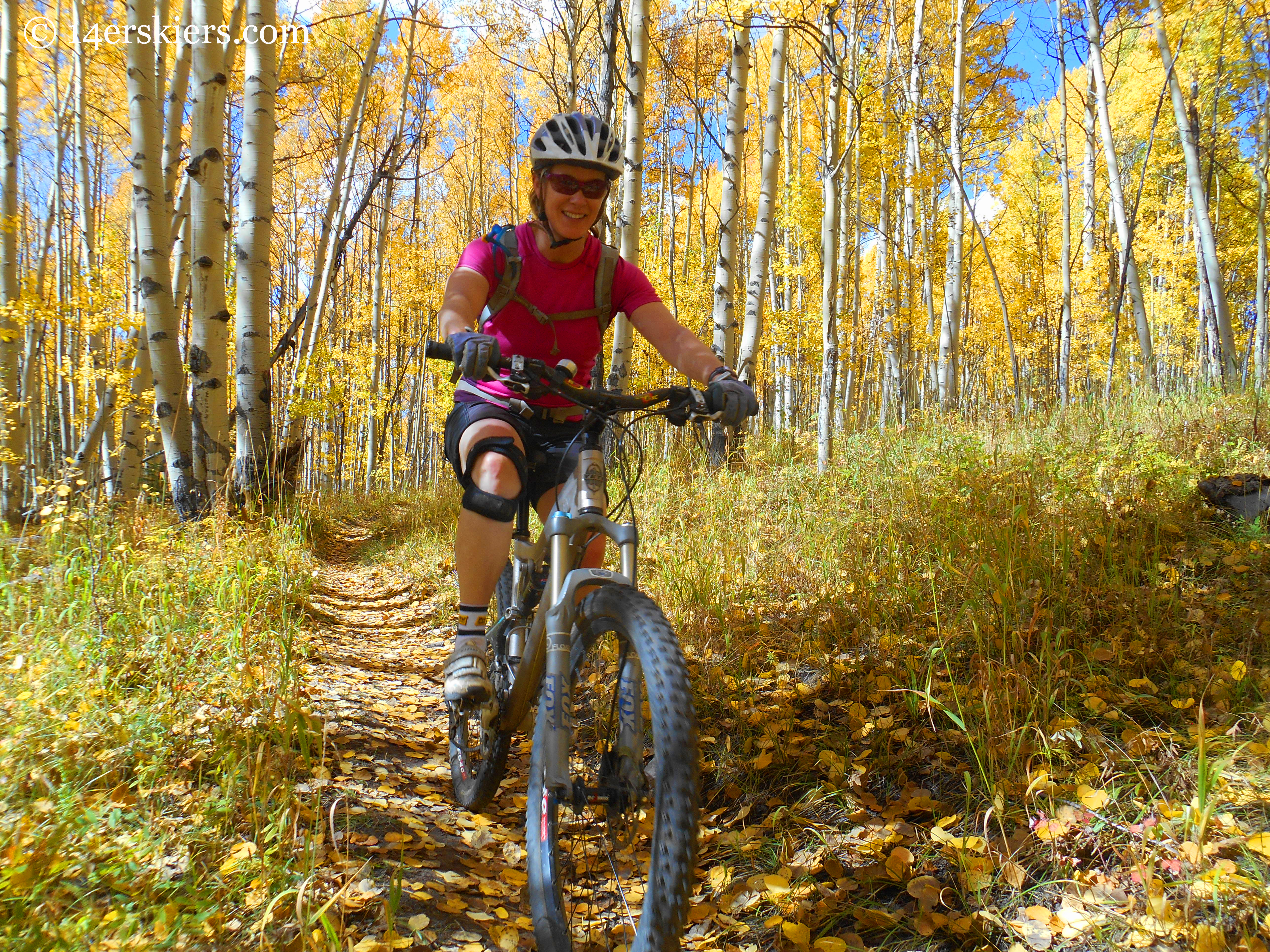 Article Name
Fall Ride on Point Lookout & 409.5
Description
Fall riding in Crested Butte is when mountain biking is at its best. And 409 to Point Lookout to 409.5 to Strand is one of the most colorful fall rides!
Author