(Last Updated On: May 8, 2013)
Gothic's East face is one of the Crested Butte area's most well-known classic lines. From the ski area, the face looks Alaskan in character, as if it was full of flutes and spines. In reality, the face isn't as fierce as its appearance makes it out to be, though it remains an incredibly rewarding descent. It certainly isn't as tough as Google Earth makes it out to be: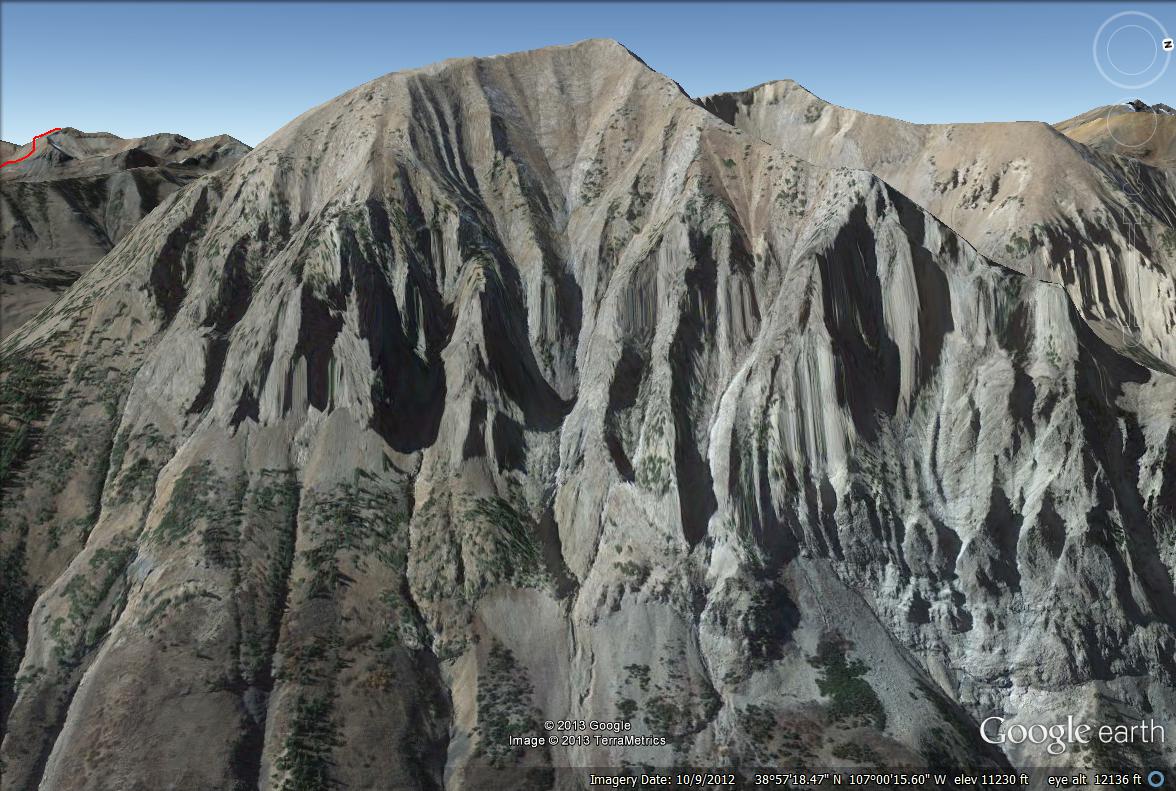 Chris Miller, Pete Sowar and I headed out from Washington Gulch, which is still snow covered from the winter closure- just barely. The standard ascent route looked pretty melted out, so we made our way to the looker's right of the spoon to ascend what some people call the knife.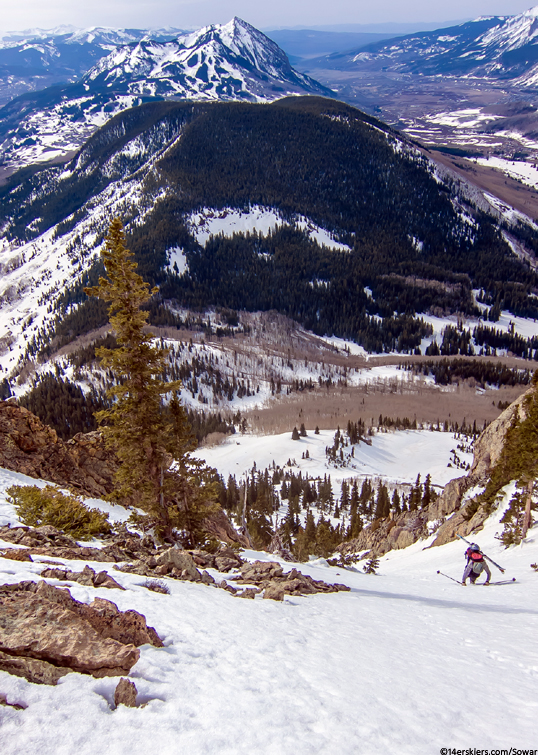 With some high clouds, we had plenty of time to enjoy the summit before Pete jumped in: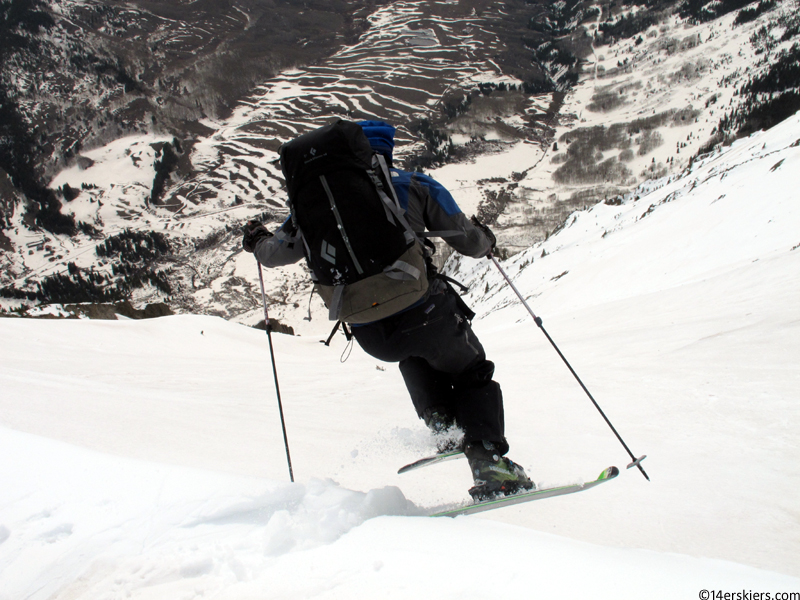 Chris: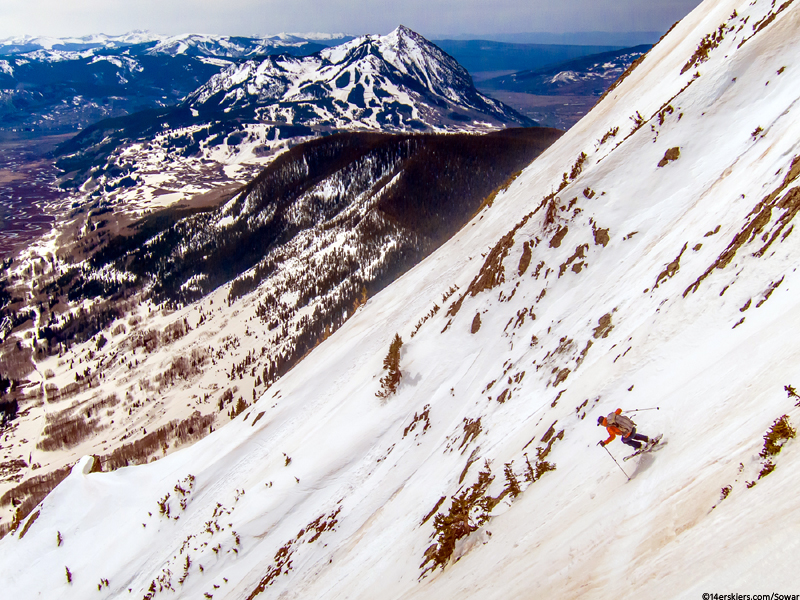 Pete: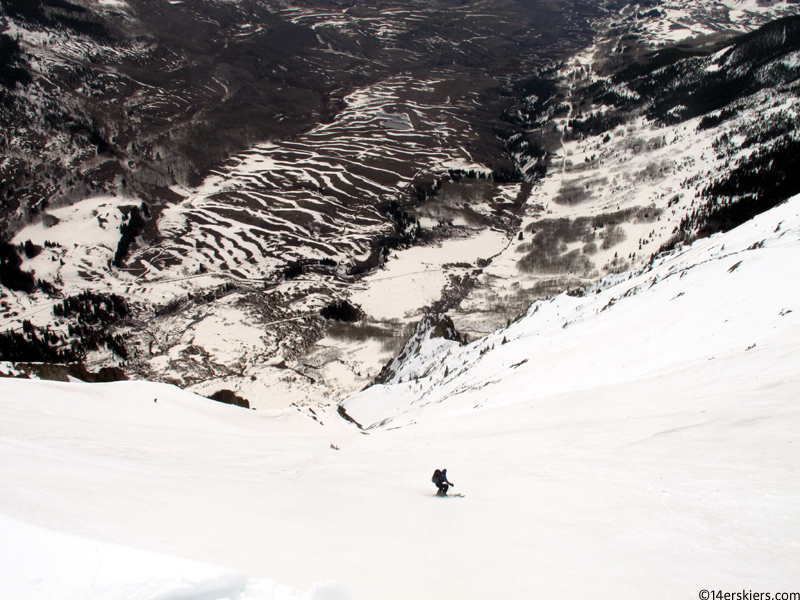 Frank: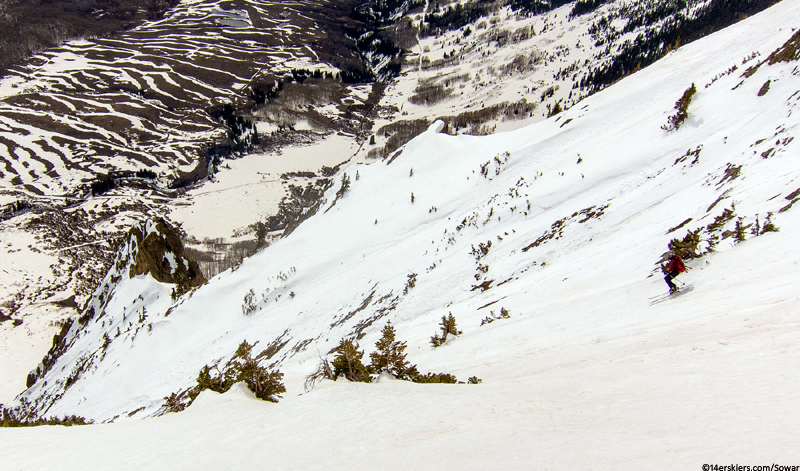 Chris: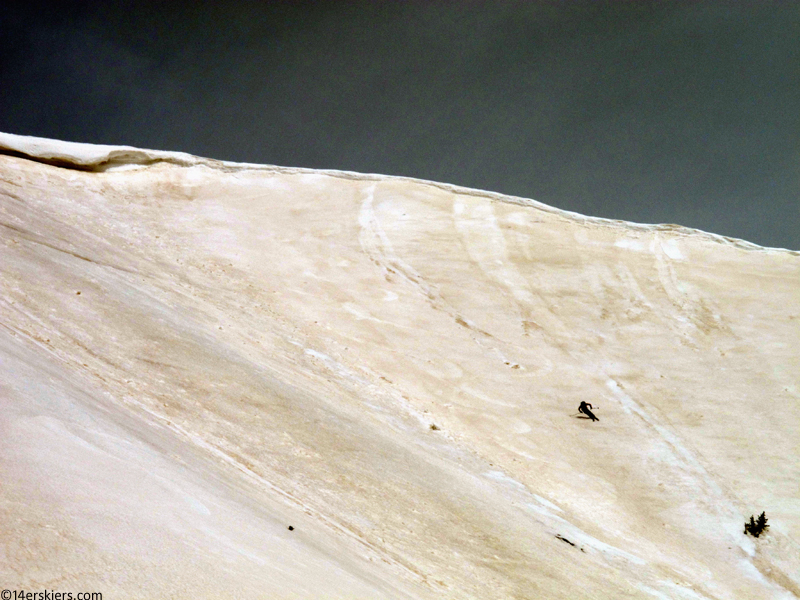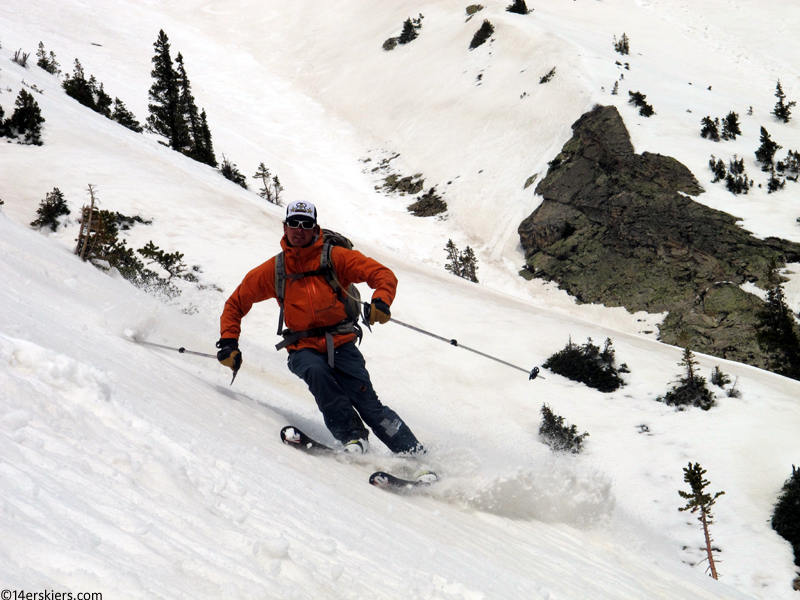 Pete: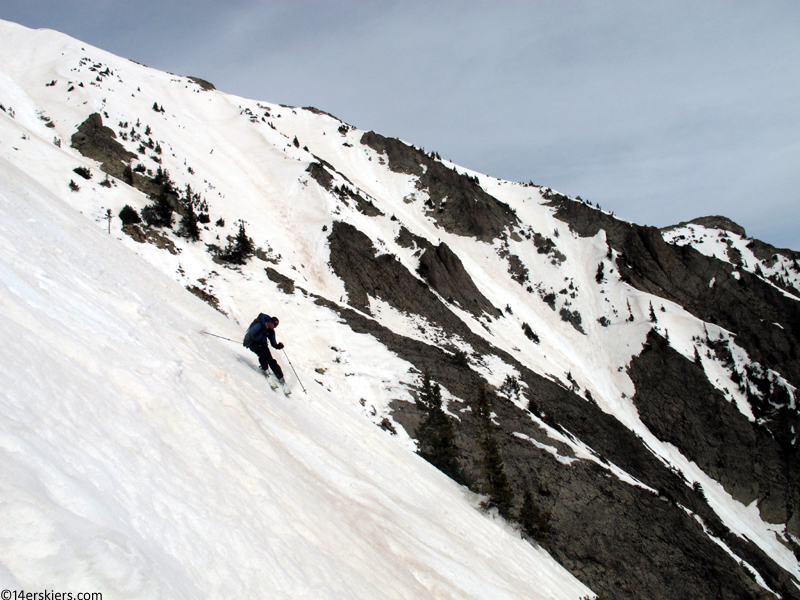 Normally, you ski right down the upper face and into the lower choke, but that route was fairly melted out. So we traversed to the right a couple of rock ribs over- which is a terrific route in its own right.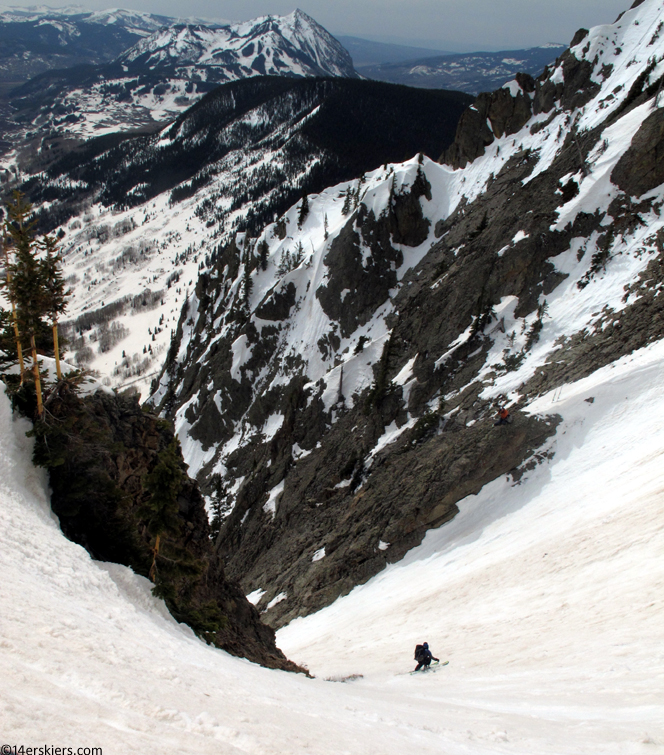 Frank: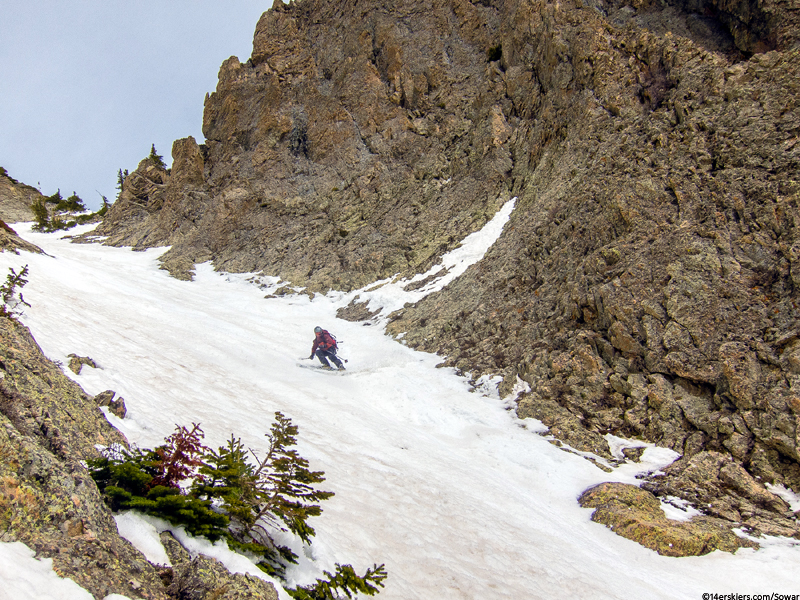 Chris: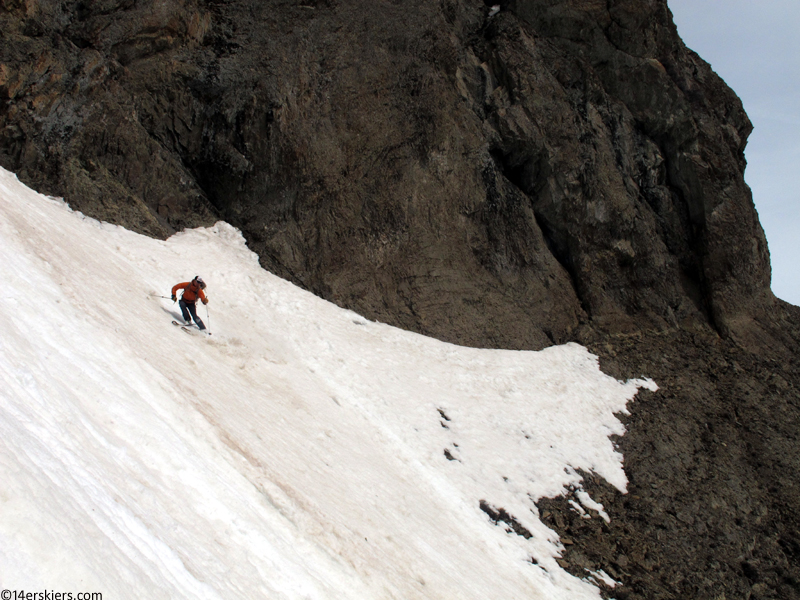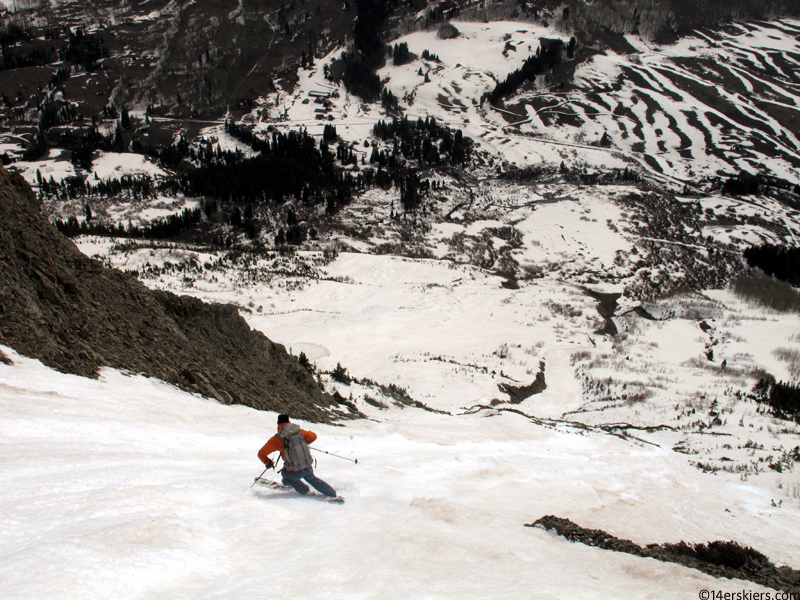 The apron was great corn skiing, though the dust layers were definitely out, as you can see from our tracks. Happily, we're getting snow again, so the dirty snow is getting covered up once again.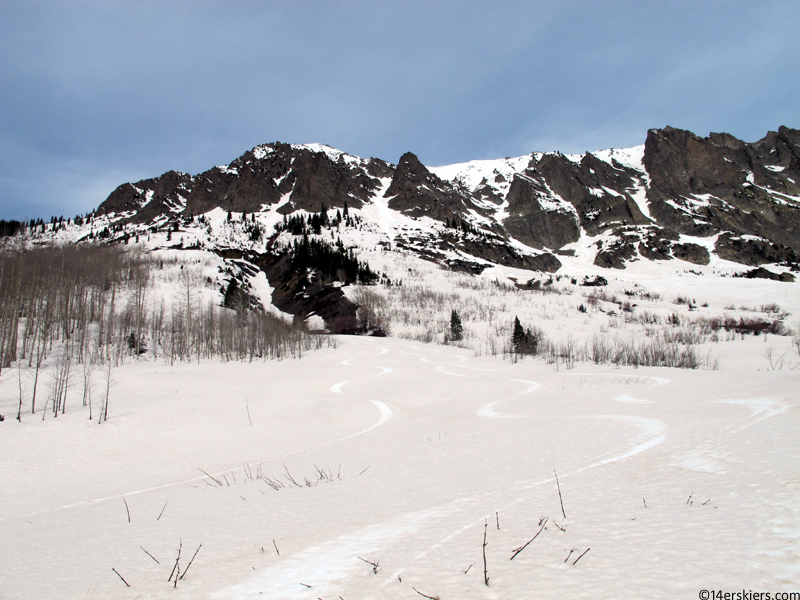 Frank
loves snow more than anything... except his wife.  He ensures his food is digested properly by chewing it 32 times before swallowing.He is a full-time real estate agent serving
Crested Butte and Gunnison
and would be honored to send you his
monthly newsletter.
Latest posts by Frank Konsella (see all)