(Last Updated On: August 14, 2014)
Generally speaking, I like my singletrack skinny. Yes, the wider, well-manicured trails at Crested Butte Mountain Resort are tons of fun. As are many of the most popular trails in the area which tend to be fairly wide with all the traffic they get. But for me those trails that are either difficult to get to or hard to find are the best trails of all. This trail? It's tough to find either end, although it's generally well-defined the rest of the way. Most of the time, that is: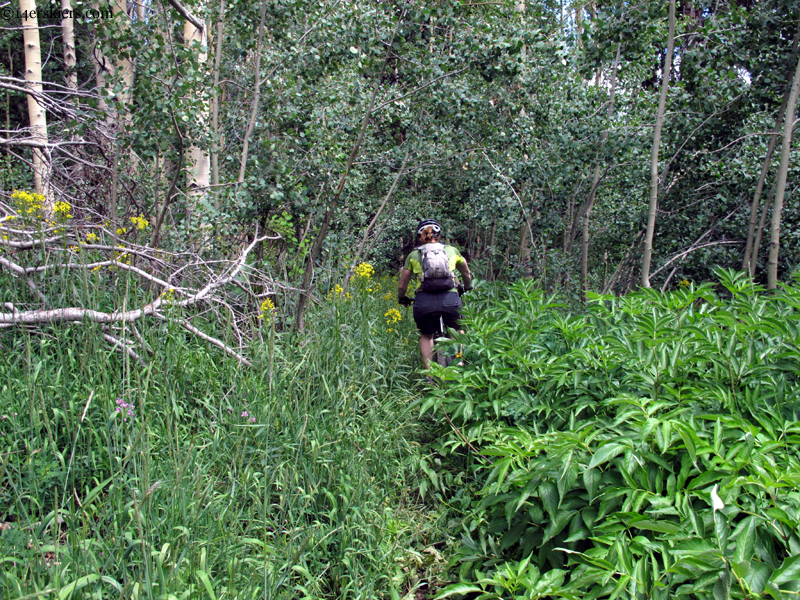 We started off on the more well-used 412 above Walrod Gulch.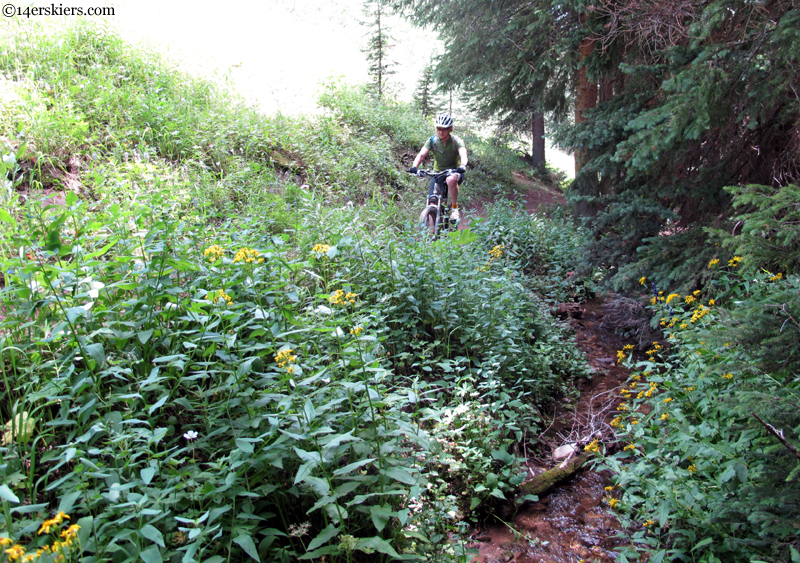 It's still green out there: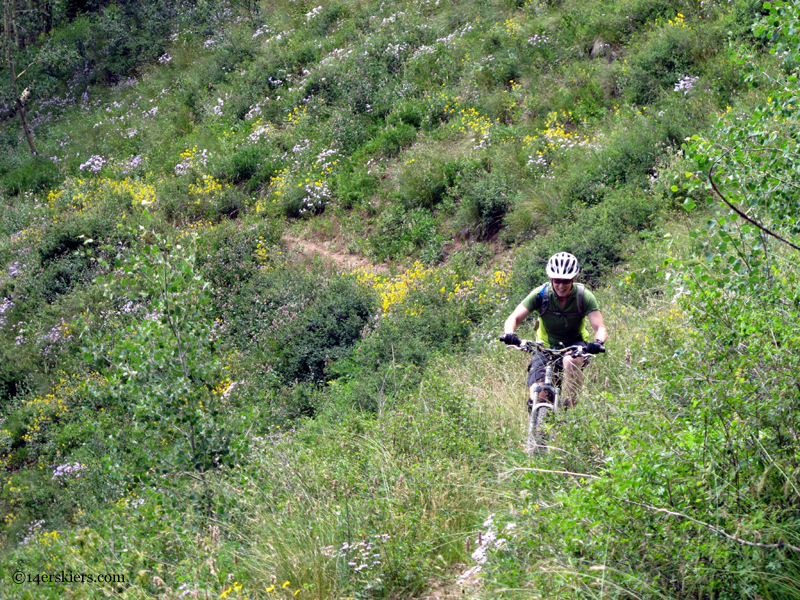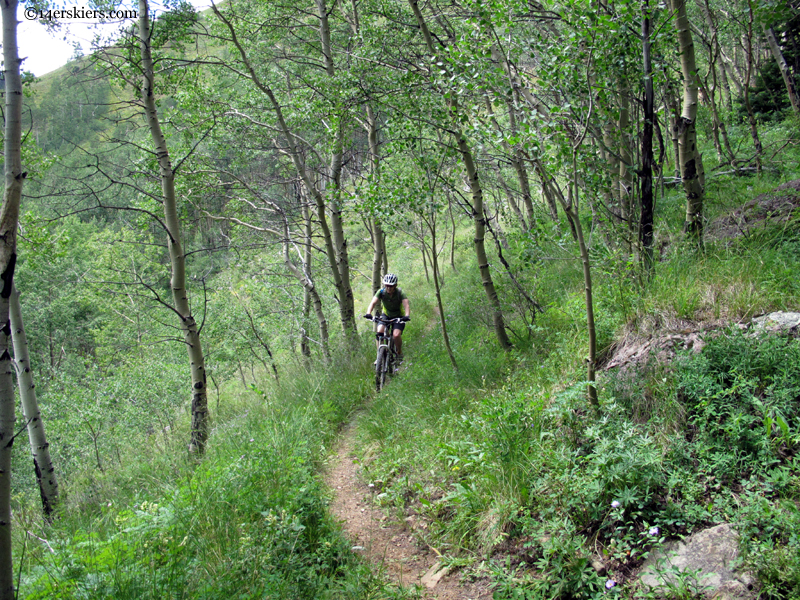 What goes good with green? Red, especially when they're rocks.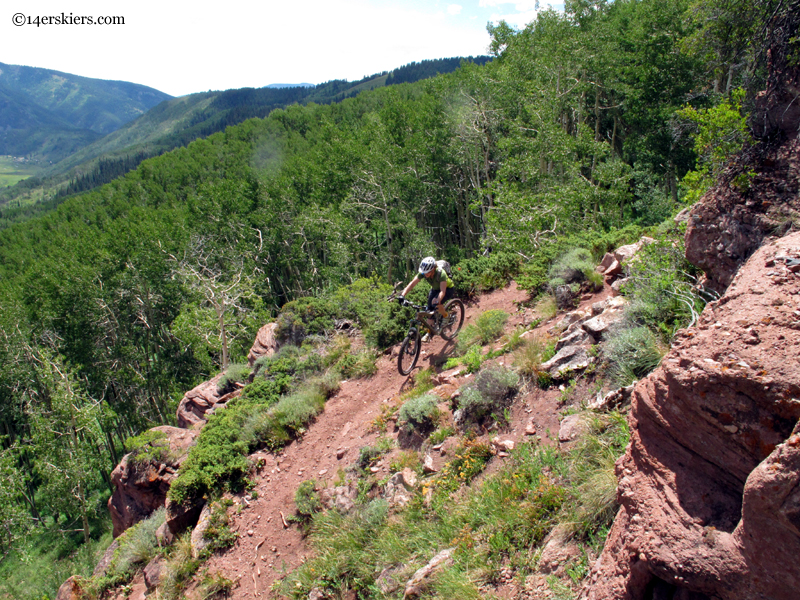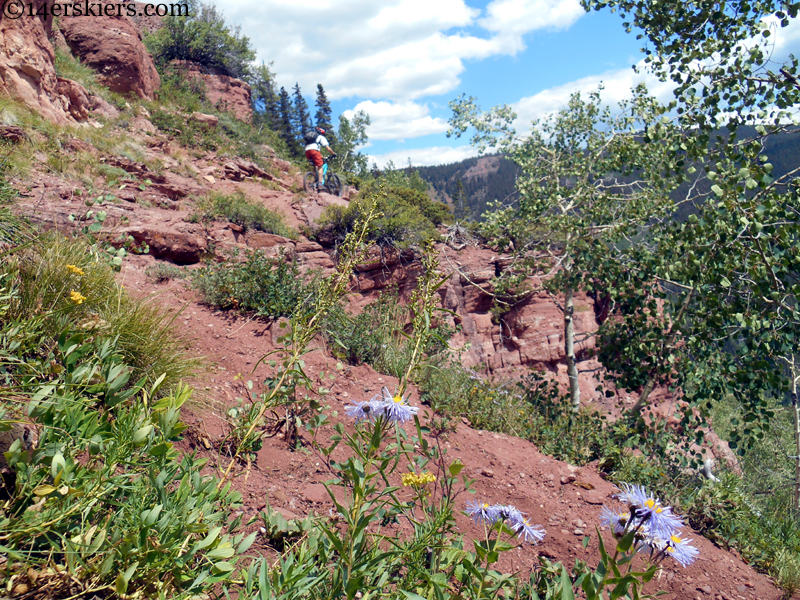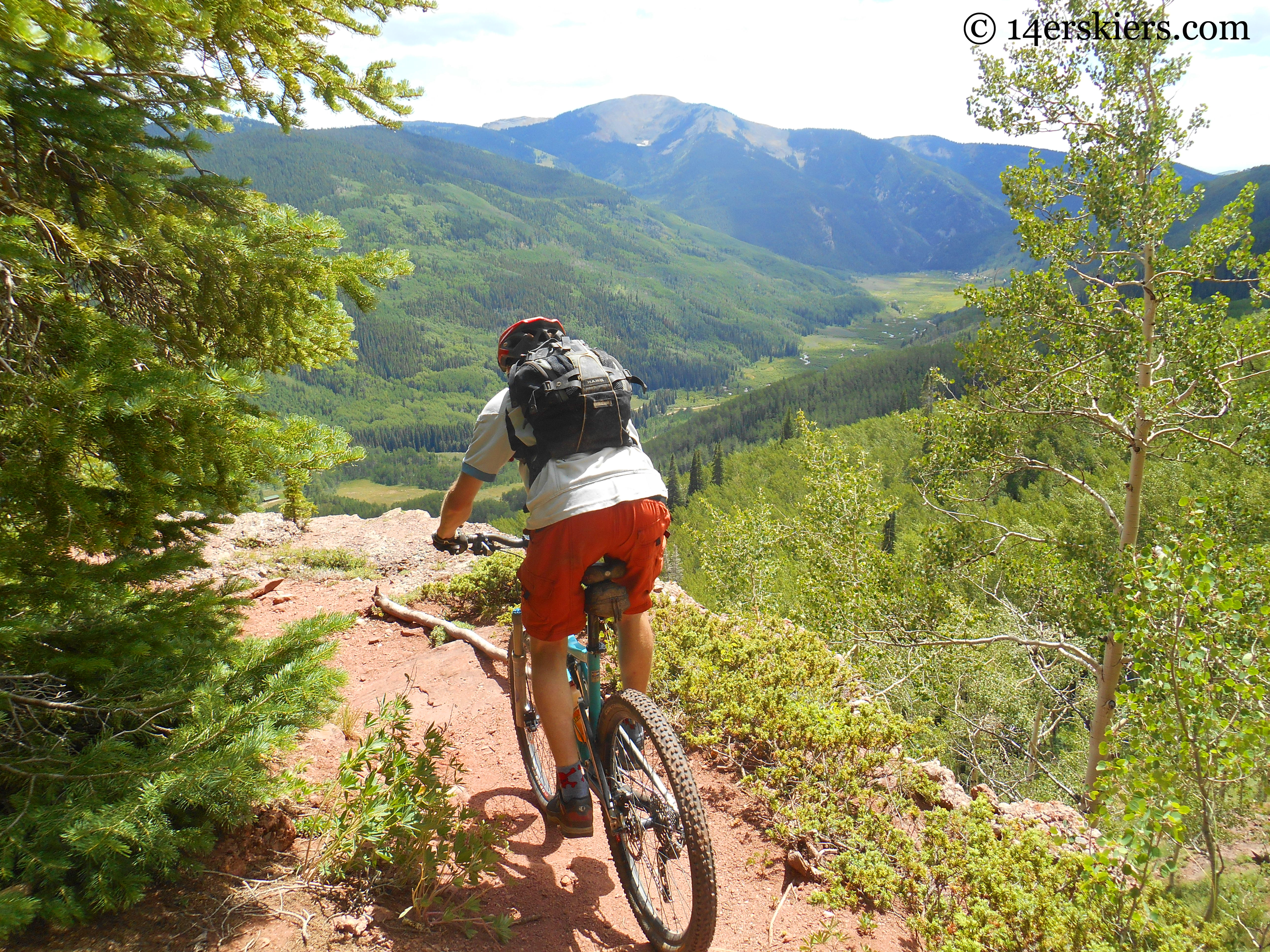 This is definitely a cross country trail, so expect lots of ups and downs.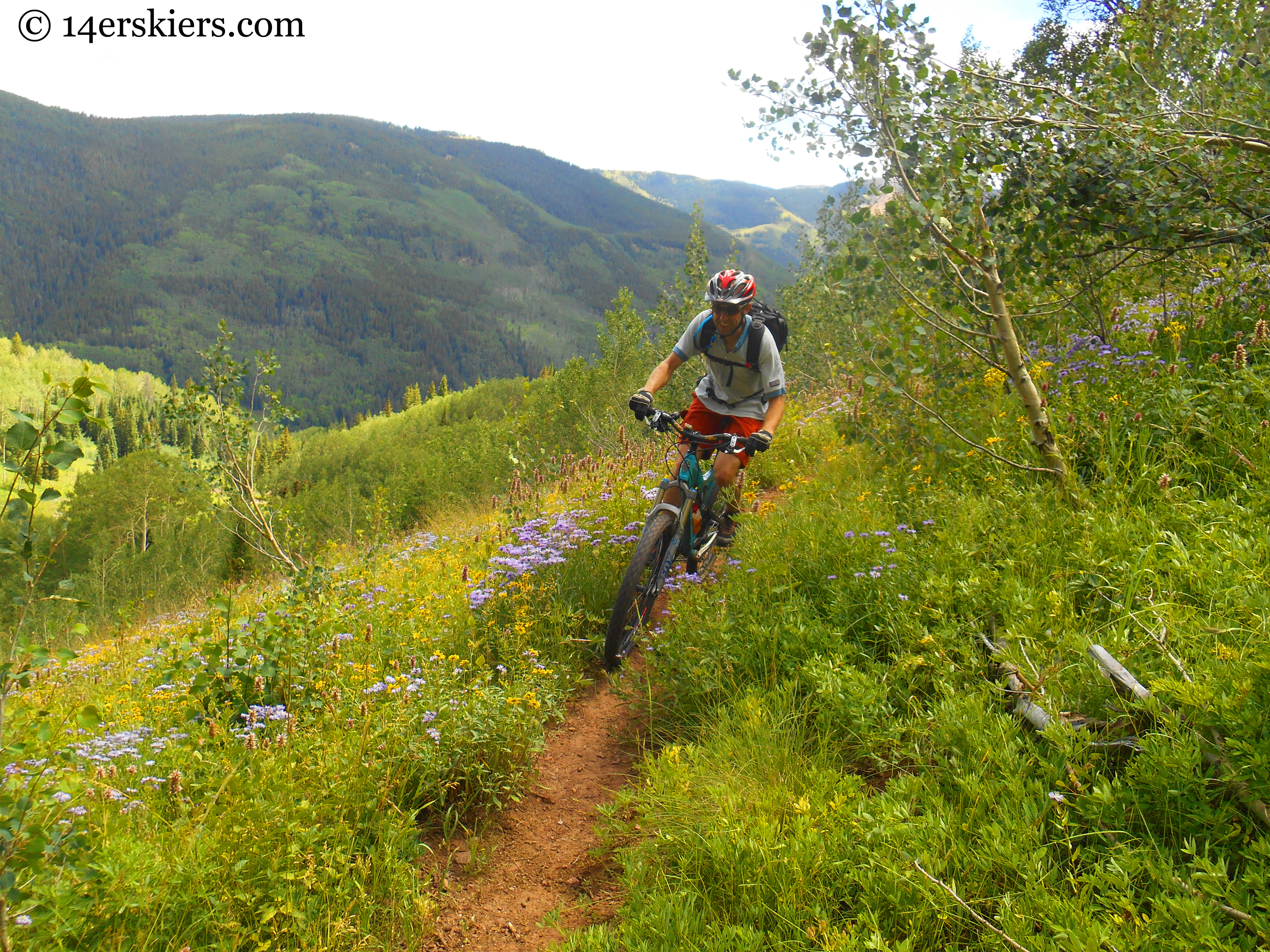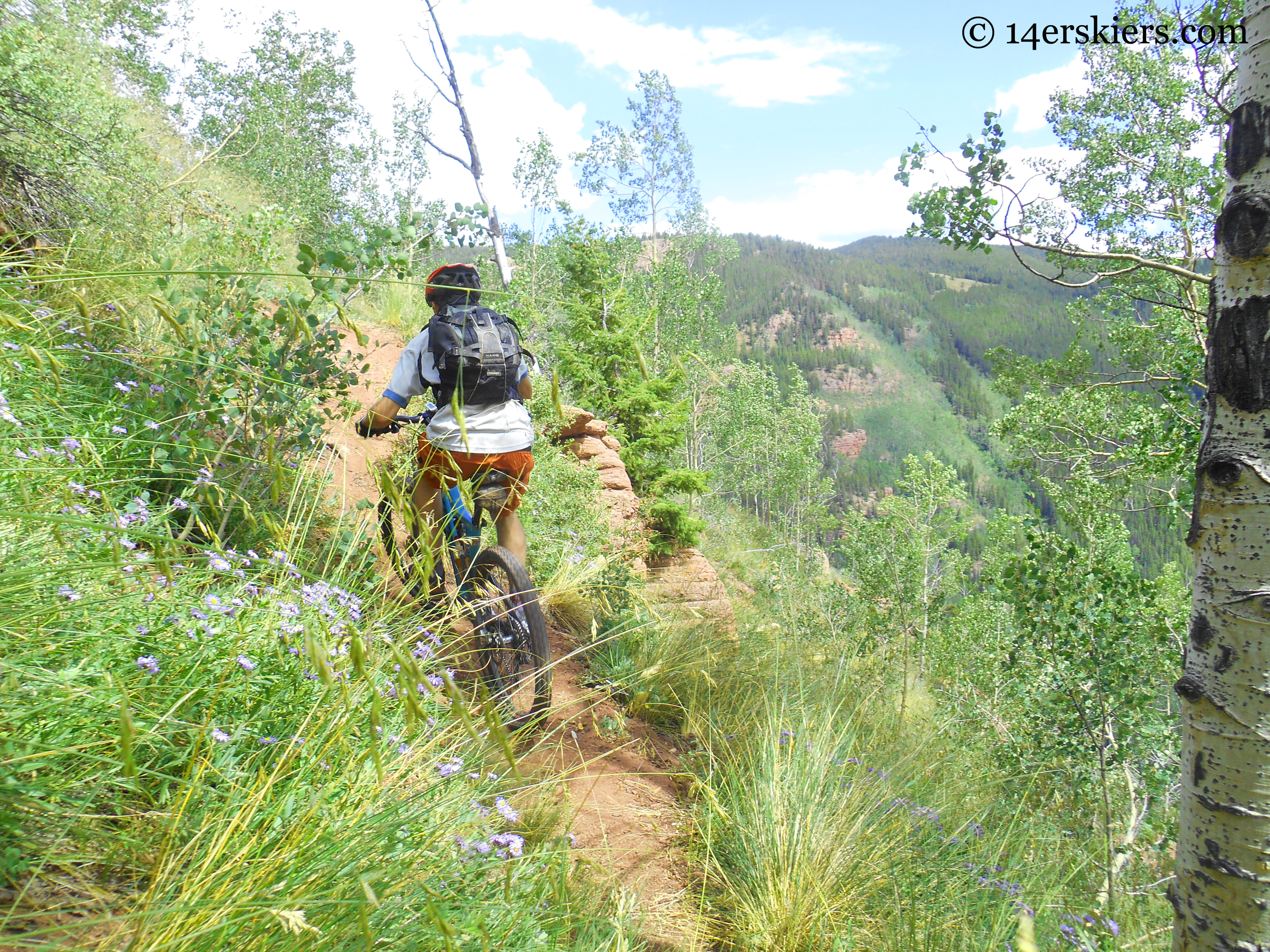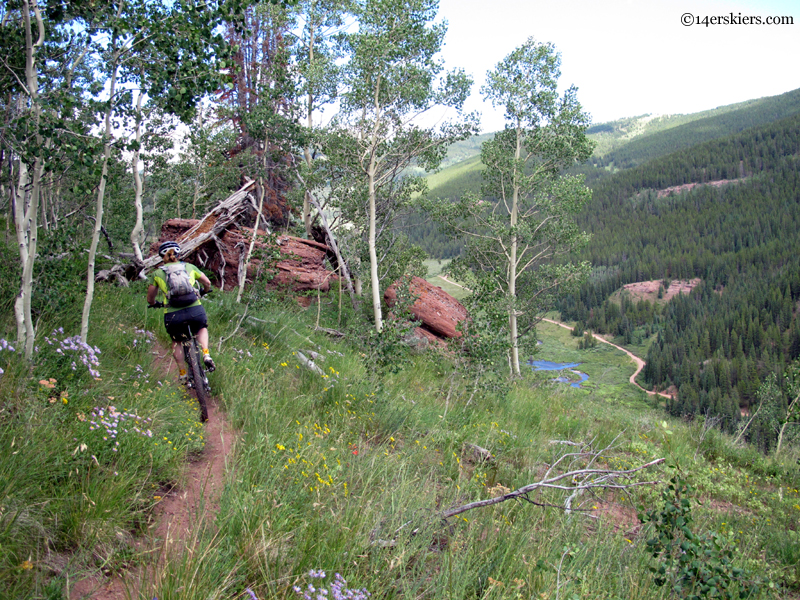 Beautiful location above Cement Creek, with Italian Mountain behind.

On the way back, we got to check out the newly opened extension of the Cement Creek Trail. Awesome work as usual by the Crested Butte Mountain Bike Association and all the volunteers.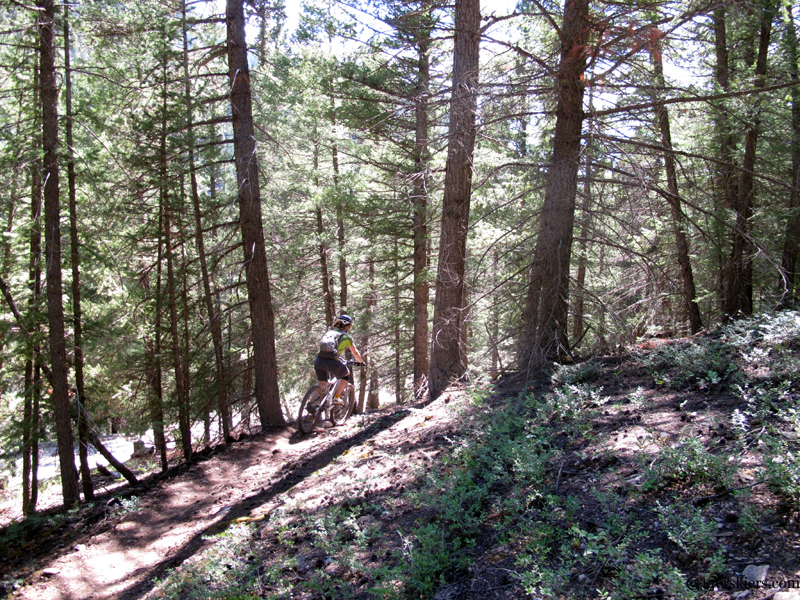 There you have it: Skinny Singletrack. Where is this trail? Up Cement Creek 😉
Frank
loves snow more than anything... except his wife.  He ensures his food is digested properly by chewing it 32 times before swallowing.He is a full-time real estate agent serving
Crested Butte and Gunnison
and would be honored to send you his
monthly newsletter.
Latest posts by Frank Konsella (see all)