(Last Updated On: August 6, 2014)
Every single time I ride this trail, it beats me up. It's long, there's hike-a-bike, it's high altitude, there are wild roses and sagebrush that make my legs look like I fight cats for a living. Every time I ride this trail, I feel exhausted- but happily so. You see, it's my favorite local trail, and has been for a long time.
Normally, we'll ride up the Deadman switchbacks and across the Julie Andrews trail. This time, Brittany and I were feeling good, so we descended Deadman's all the way to Rosebud Gulch for a bonus descent.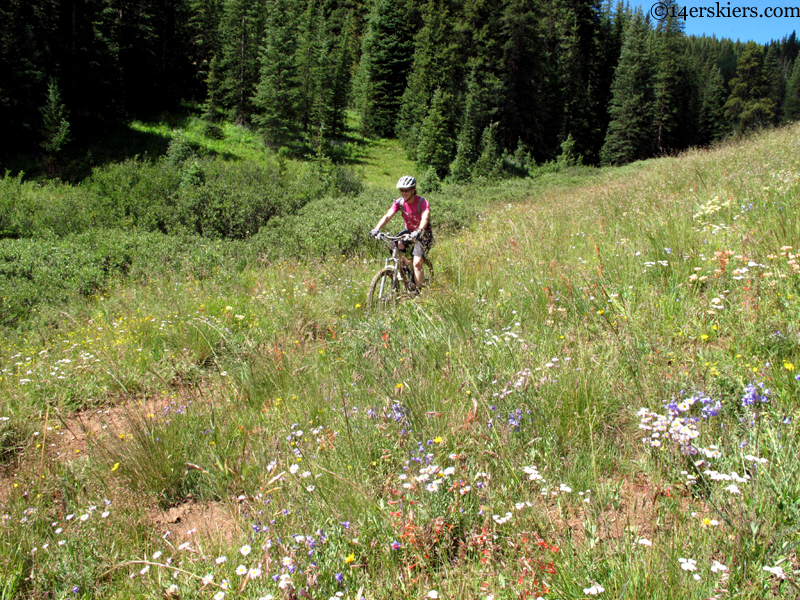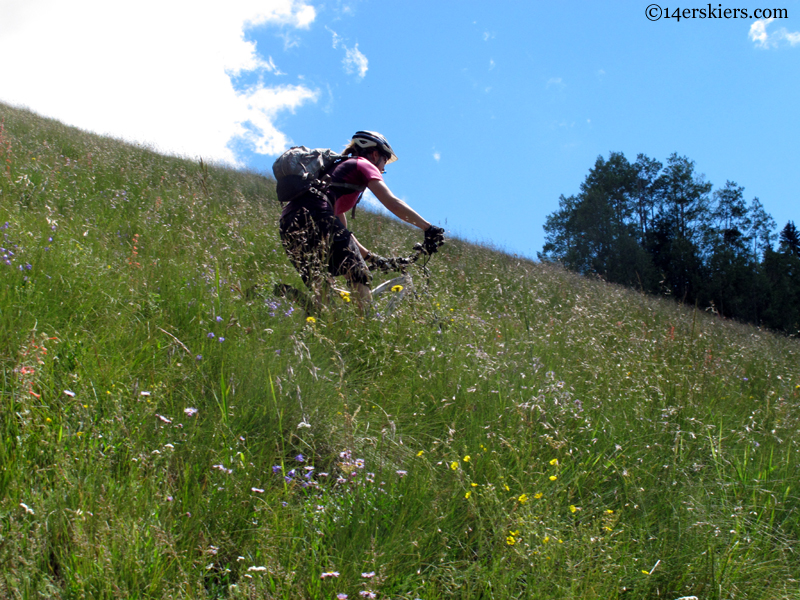 With all the rain we've been having, the trails were mostly tacky, with a few puddles along the way. The flowers are still out in force.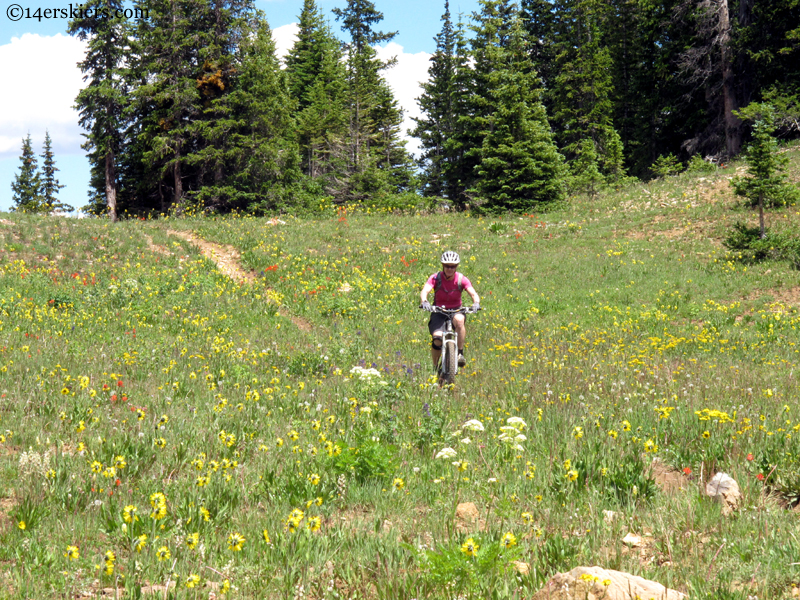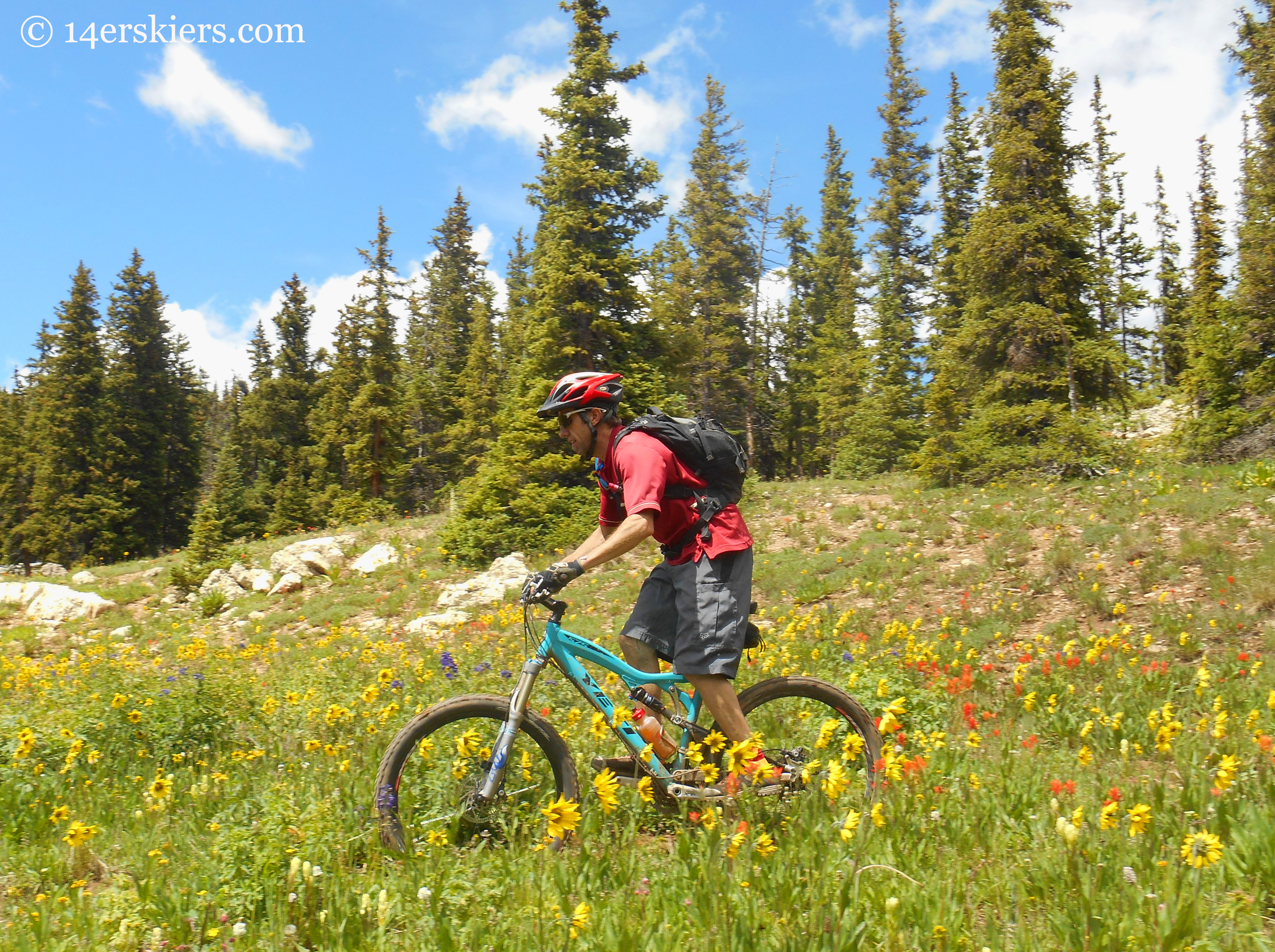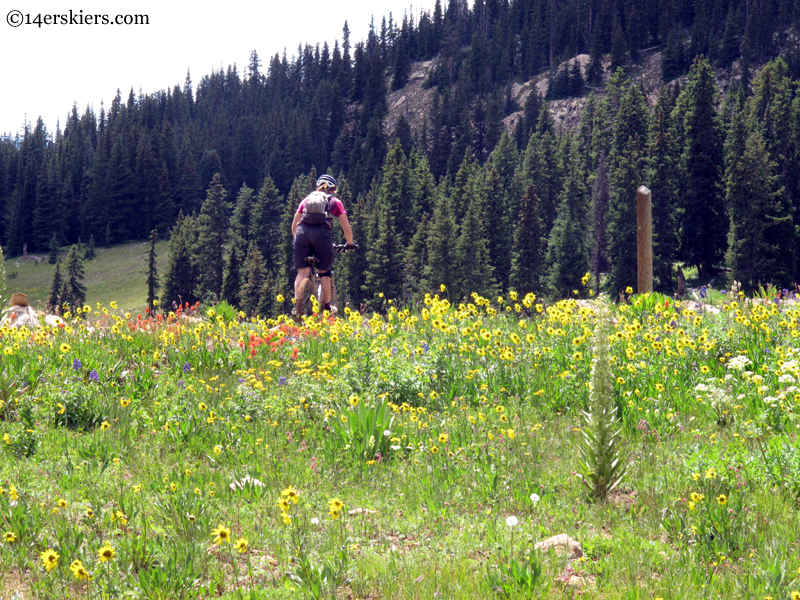 Looking down the Roaring Judy drainage: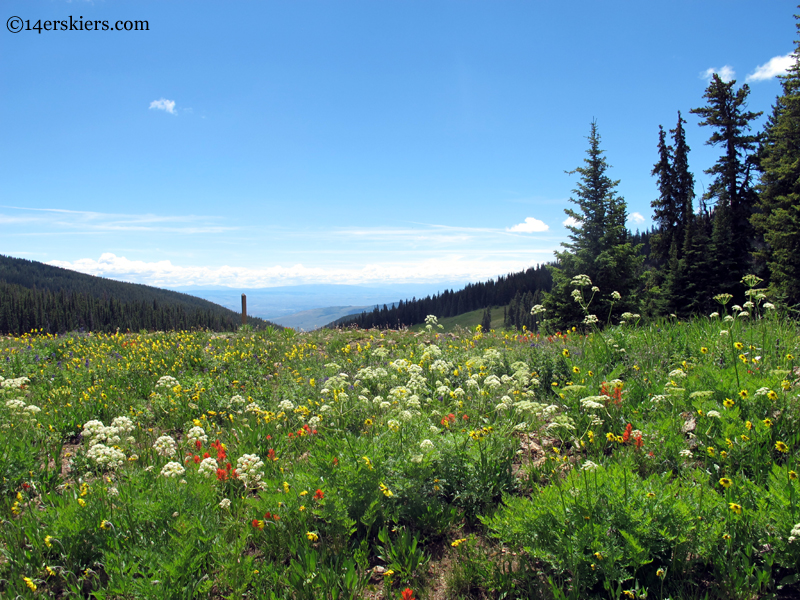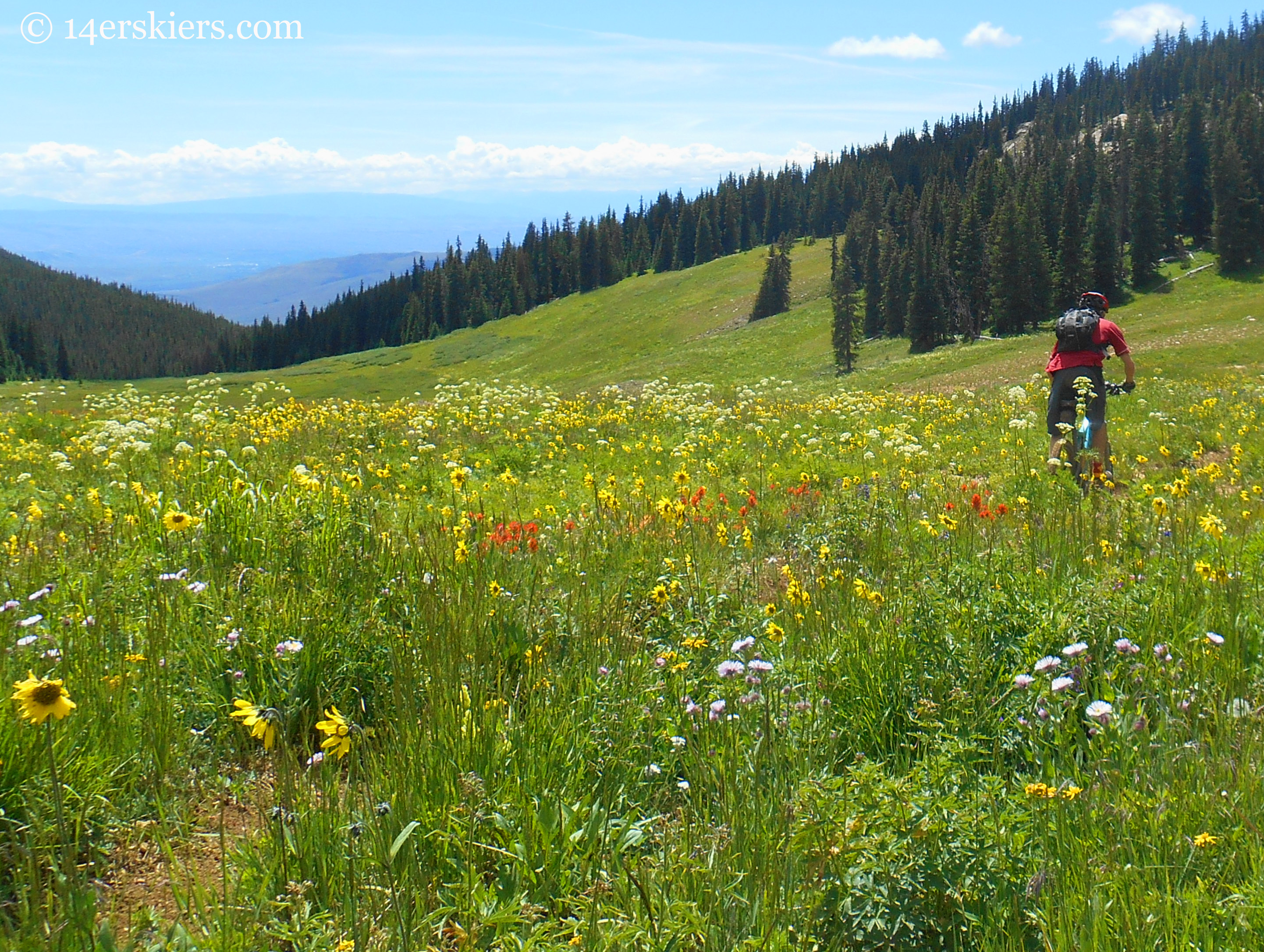 I always look forward to this part of the trail, with some technical moves and a bit of exposure: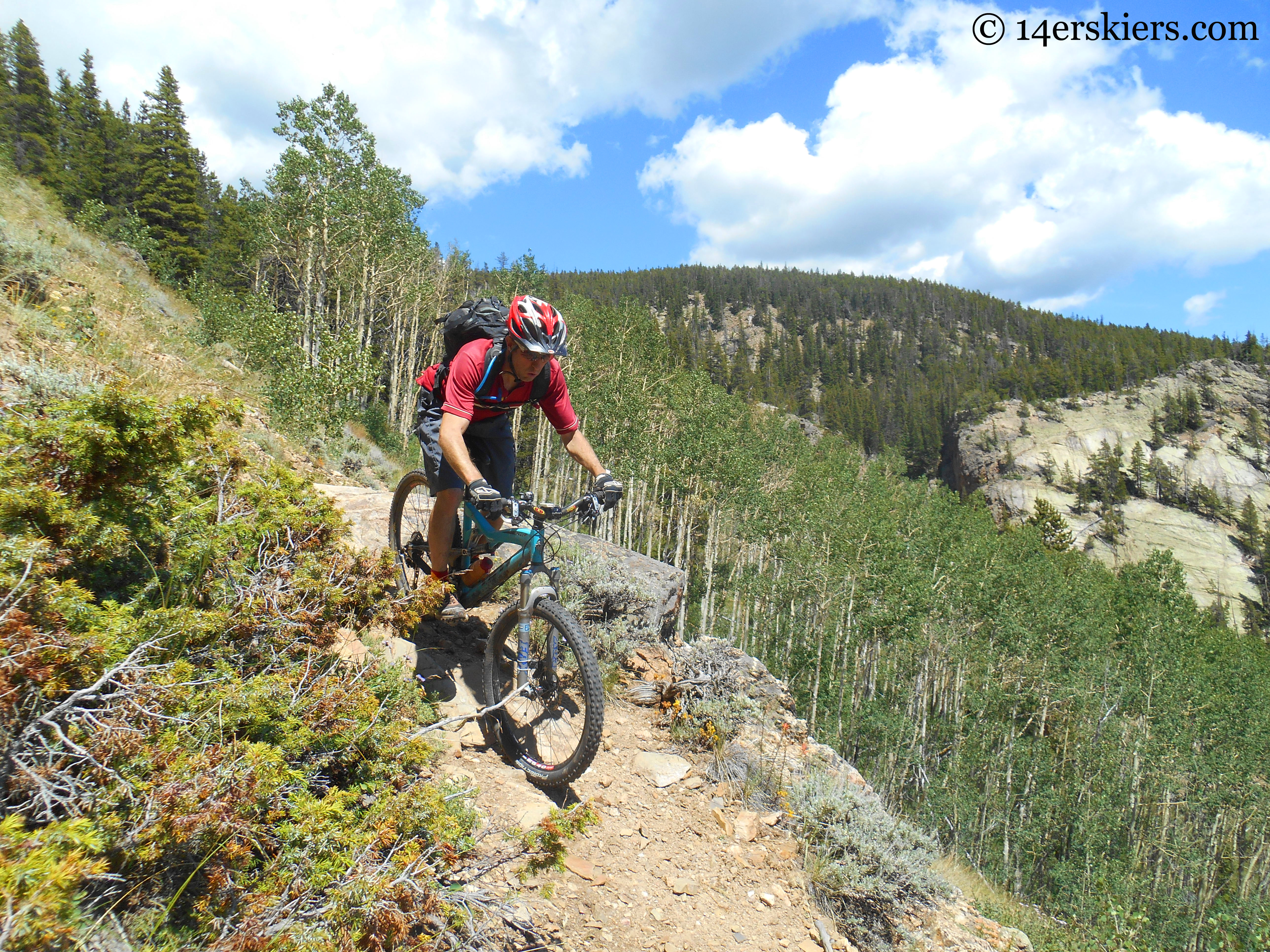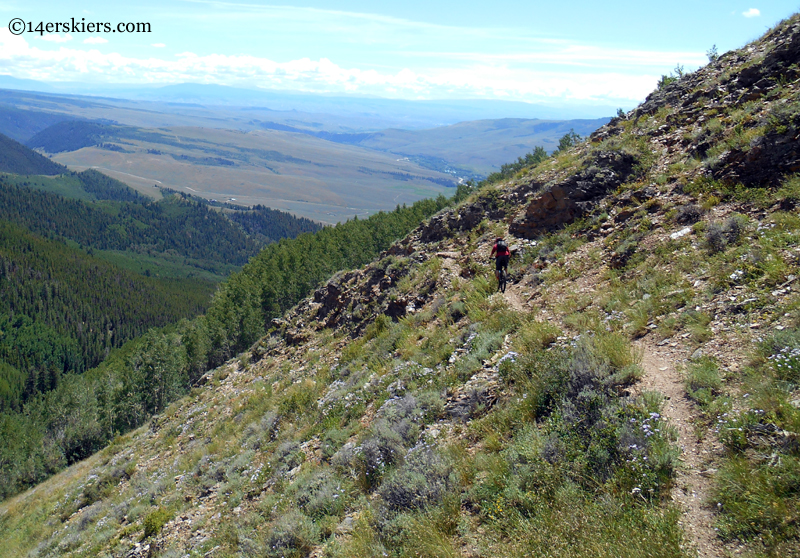 This is when the trail gets amazing. Twists and turns through the aspens, fast and furious and dropping steeply for a long, long way- it's the payoff after a long uphill to get there.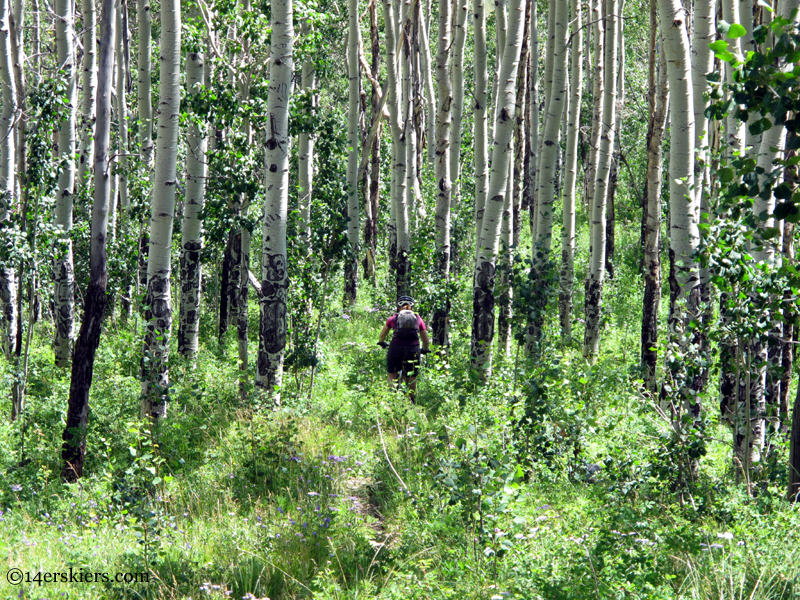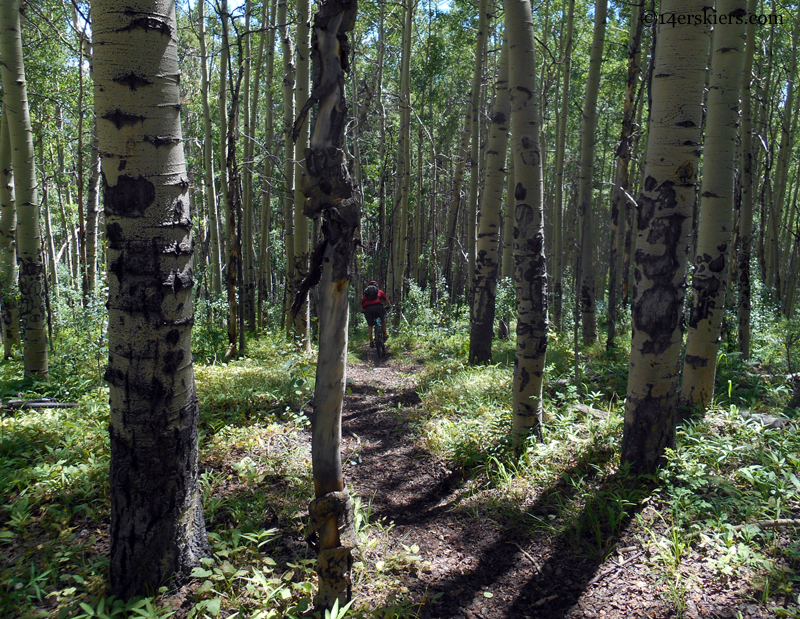 Out of the aspens and into the sage: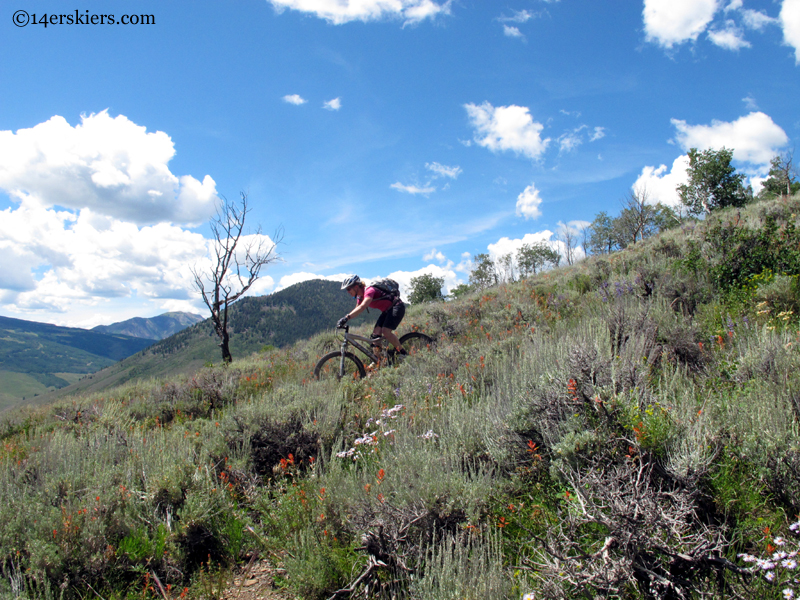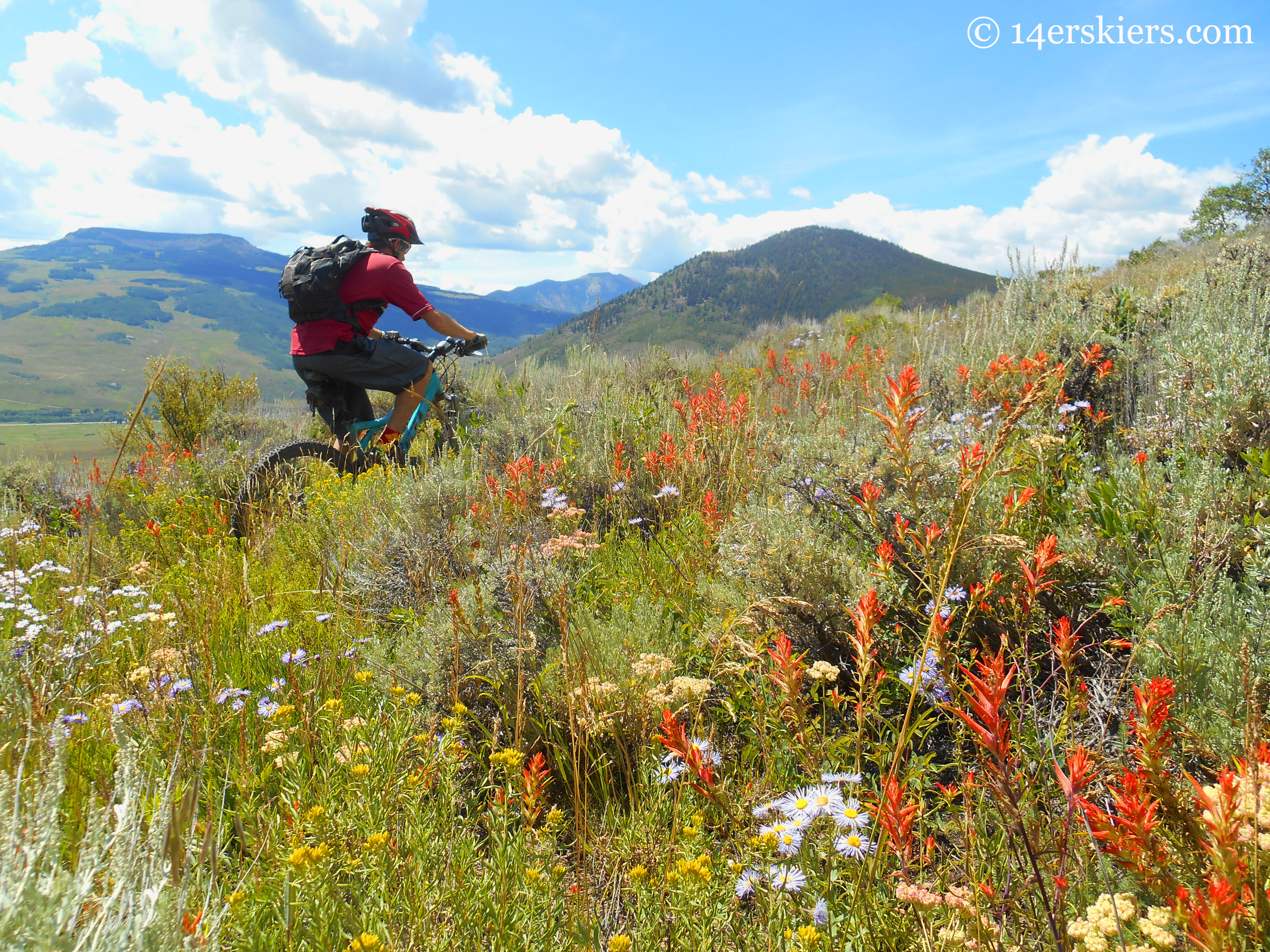 I mixed things up a little, and took some video, hoping it would show the true adventure nature of this trail. Check it out:

Like I said, this trail always gives me a beatdown. But an awesome beatdown it is. I'm already looking forward to heading back this fall, when the leaves are changing…
Frank
loves snow more than anything... except his wife.  He ensures his food is digested properly by chewing it 32 times before swallowing.He is a full-time real estate agent serving
Crested Butte and Gunnison
and would be honored to send you his
monthly newsletter.
Latest posts by Frank Konsella (see all)