TR: Jenga Chute (8 Aug 2011)
(Last Updated On: August 14, 2011)
The weekend in Marble was hot. Yet snow lingered in the mountains above us, taunting Kim and I. It wasn't hard to convince Kim to make a stop in Crested Butte to join me in some summer turns before heading back to Boulder. Besides, I had yet to get my August ski.
Although we knew the Wine Bottle couloirs were still in, as I posted a picture of them in the Marble TR, we weren't in for a long day. We wanted nice and short. Earlier in the week I had seen my friend post a picture of Mt. Owen on Facebook, showing a lot of snow. Owen's access is quick and easy, and the Jenga Chute (marked on the photo) was still good to go. So, that was our line of choice for the day.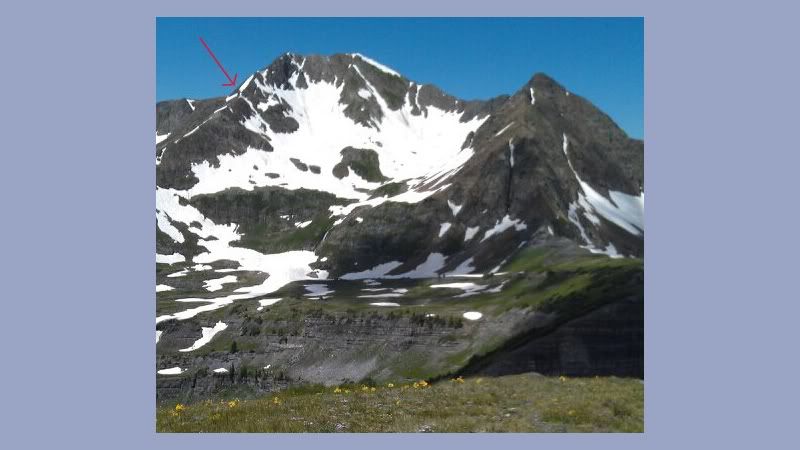 Photo by Tom Runcie
As we headed up the dirt road past Lake Irwin, it became increasingly rough. The road is in bad shape this year from late snowmelt and trucks getting on it too early. We could not make it all the way to the base of Mt. Owen, but we got close enough. Our first glimpse of the basin that lies between Owen and Purple.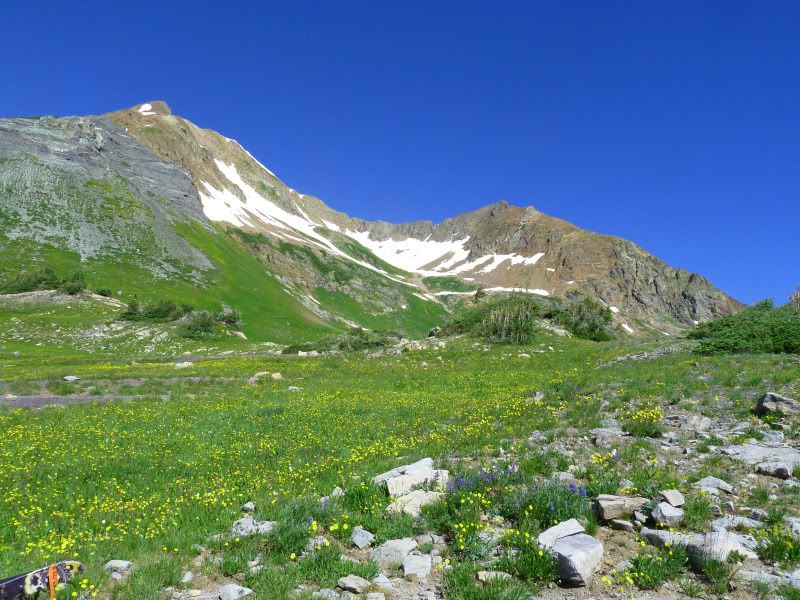 Photo by Kim Ross
Kim, ready to go.

Shortly after reaching the basin, we began walking on snow.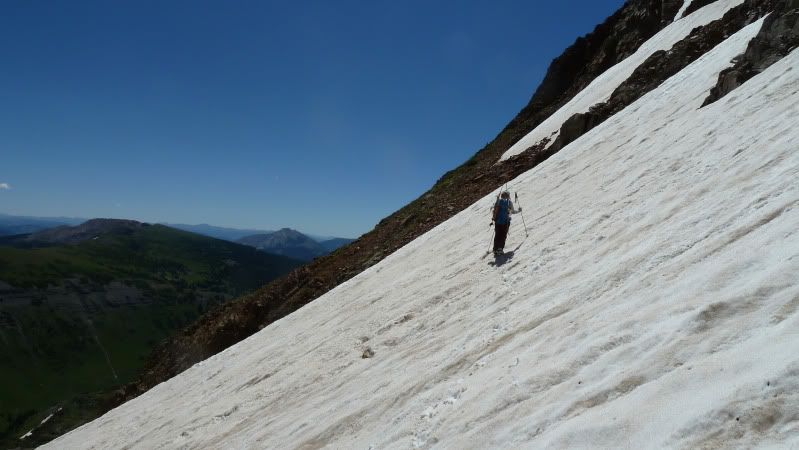 Photo by Kim Ross
The Jenga Chute was fairly hidden on our approach route, until it suddenly came into full view.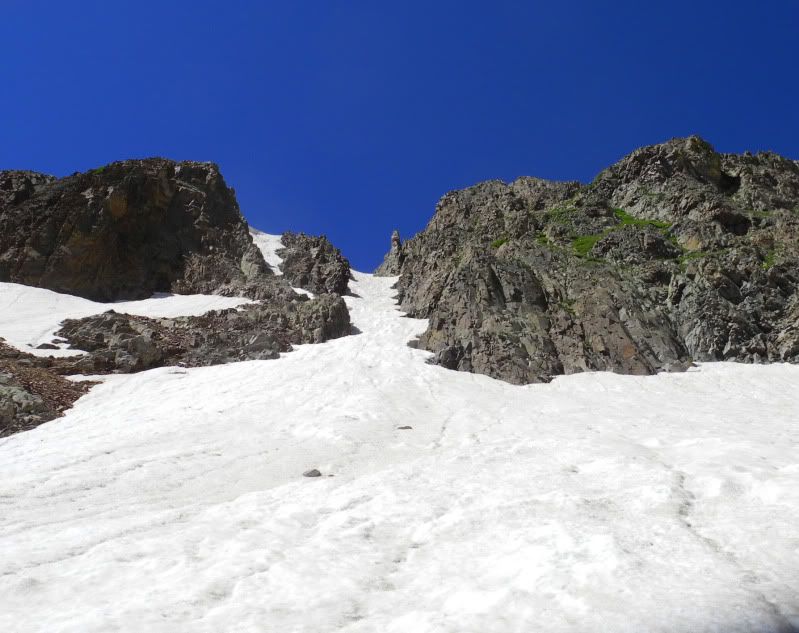 The climb up the chute was pretty fun.


Photo by Kim Ross
Kim climbing.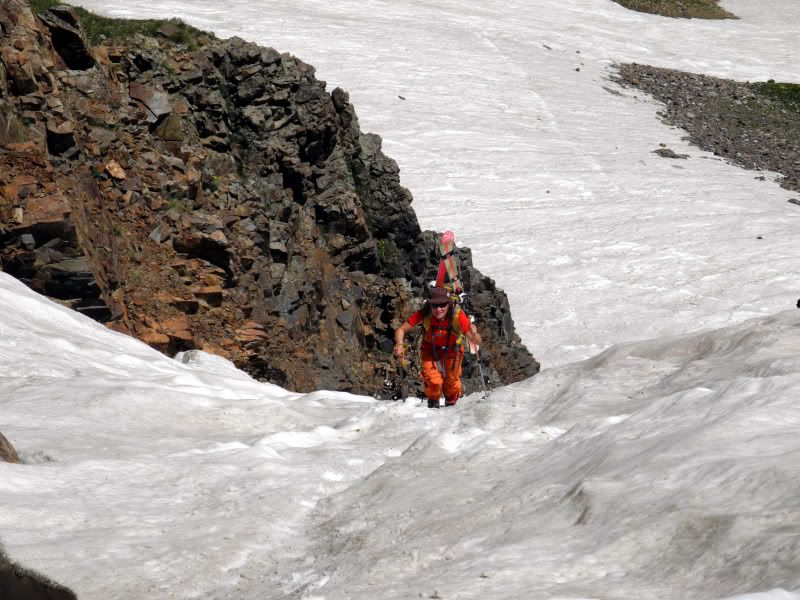 The Jenga chute is named after this spire, called the Jenga tower- the rocks are stacked like the blocks in the Jenga game.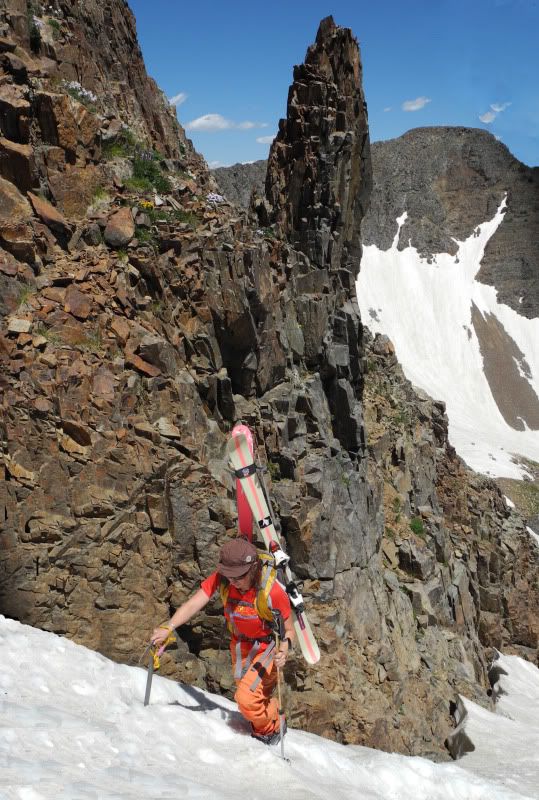 We were at the top of our line only 2 hours after leaving the car. Though not at the top of the actual mountain, the views were still great. Toward Ruby.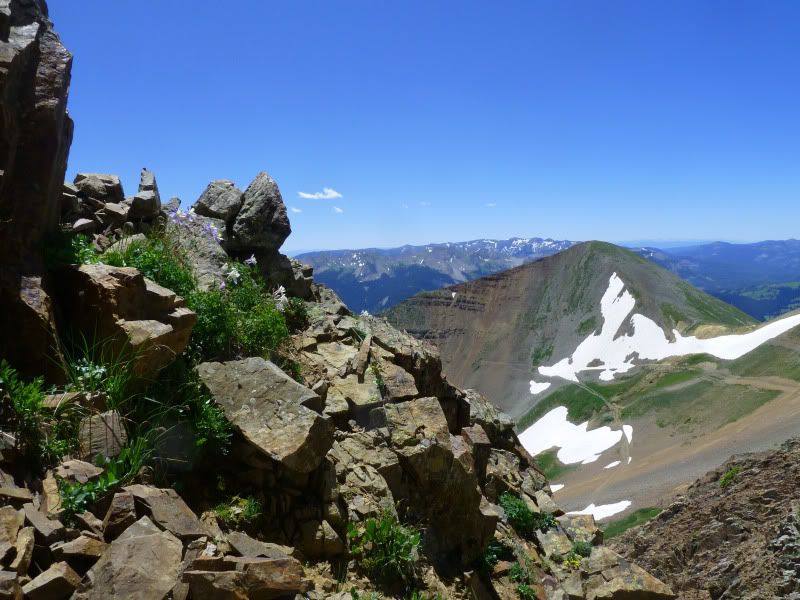 The Elks- The Bells and Pyramid among others.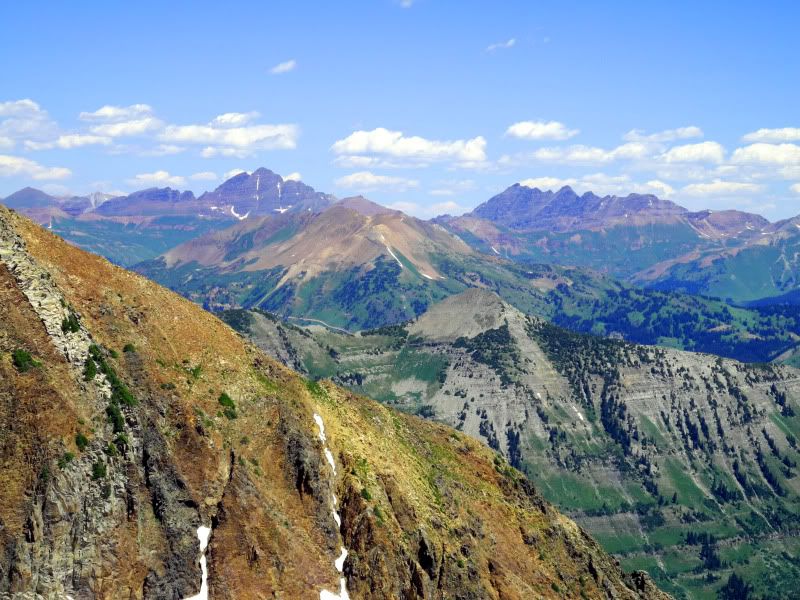 Getting ready to ski.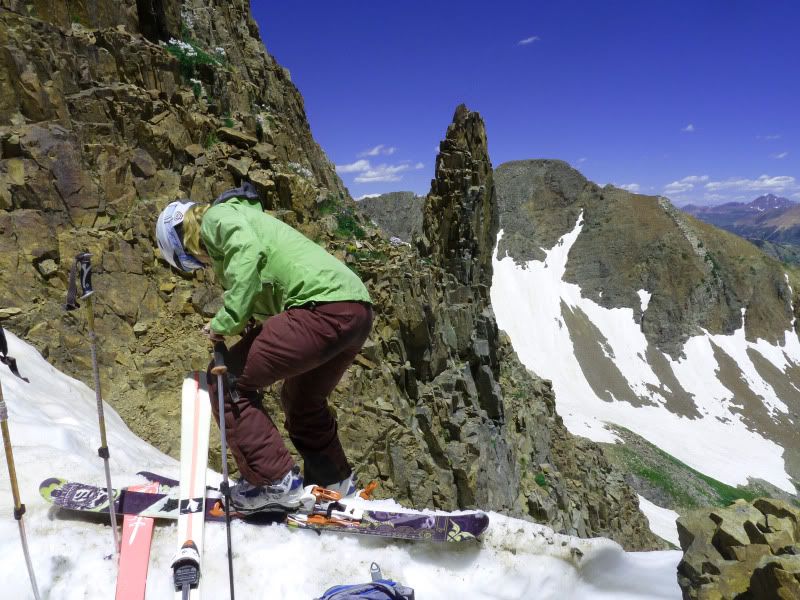 Photo by Kim Ross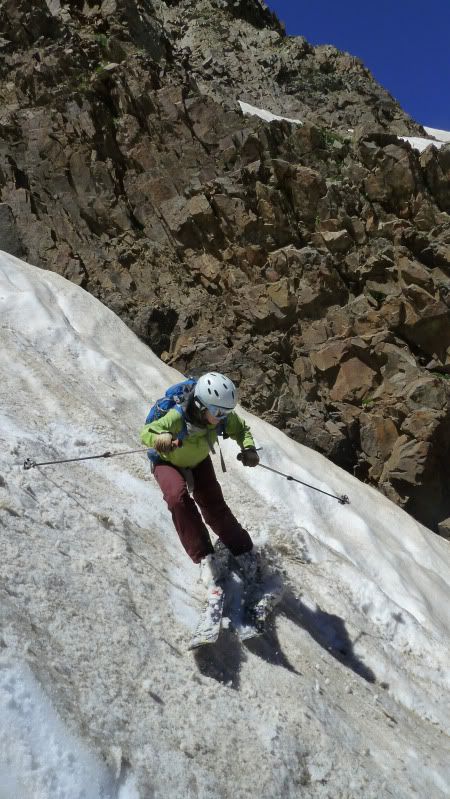 Photo by Kim Ross

Photo by Kim Ross

Photo by Kim Ross
Kim.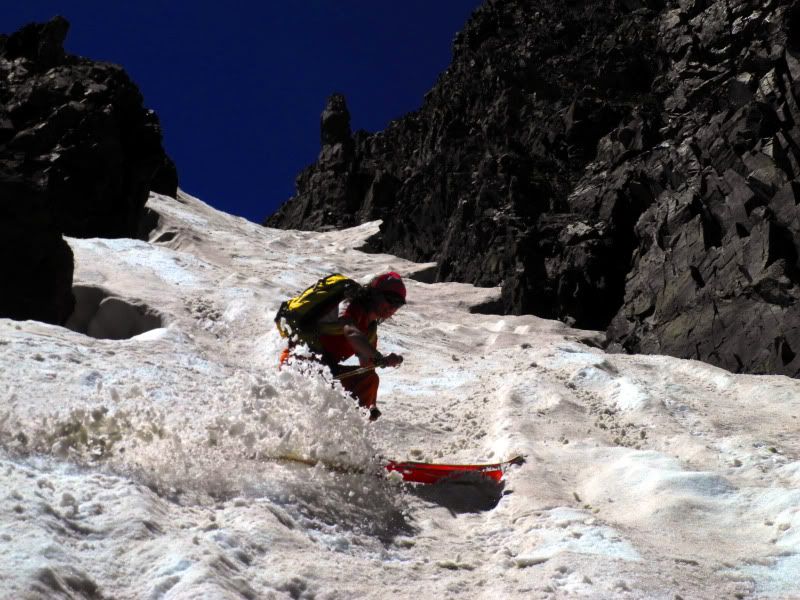 The snow ended but that didn't deter us 😉 We found some more…..

The turns near the bottom were still pretty good. Kim.

Me.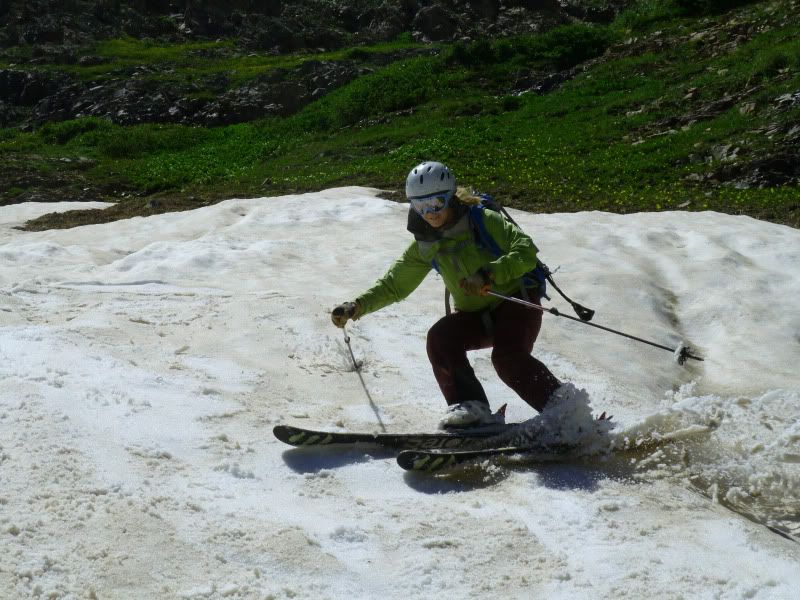 As we neared the end of our line, we transitioned back to hiking shoes and headed back to the car, which we reached only 4 hours after leaving. Though the snow was not very smooth, it's consistency was good. Still, they were good August turns. It's still ski season 🙂 Thanks Kim for joining me on another day in the mountains!
Aside from skiing, biking, and all outdoorsy things,
Brittany Walker Konsella
also loves smiles and chocolate 🙂 Even though she excels at higher level math and chemistry, she still confuses left from right. Find out more about
Brittany
!
Latest posts by Brittany Walker Konsella (see all)