The new Upper Upper Trail, Crested Butte
(Last Updated On: July 6, 2014)
Last fall, volunteers from the Crested Butte Mountain Bike Association, including yours truly, built a new trail at the start of the Upper Upper trail and continuing above Grant Lake. This portion of the old trail is on private property, so the trail was moved before any conflicts arise. While I enjoyed the old trail (which is still open, for now), the new trail is even better, in my opinion. But first, the upper loop, currently a wildflower hotspot: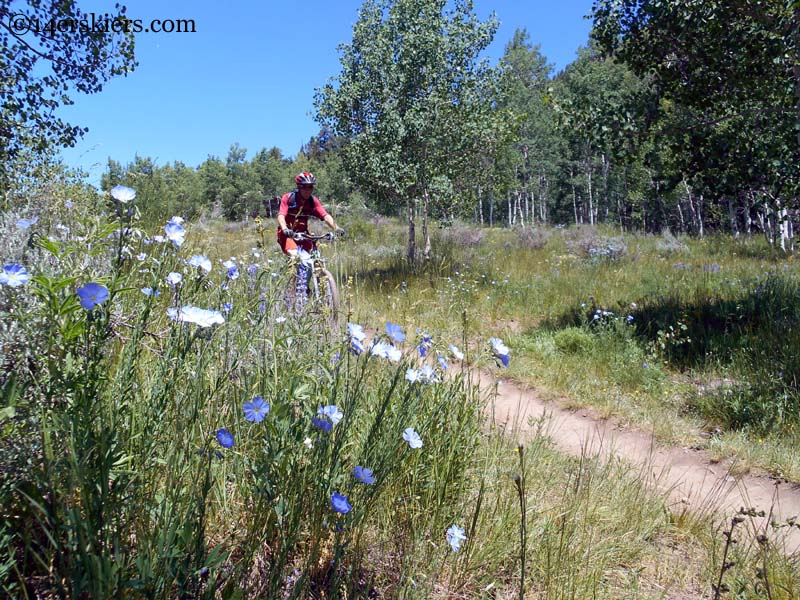 My favorite loop using these trails is to go down the upper and then up Whetstone Vista, which I've always preferred going up. From there we went on the Upper Upper to the new part (the upper upper upper?) (instead of the lower upper upper?) (or is it the middle upper?). But first, Whetstone Vista: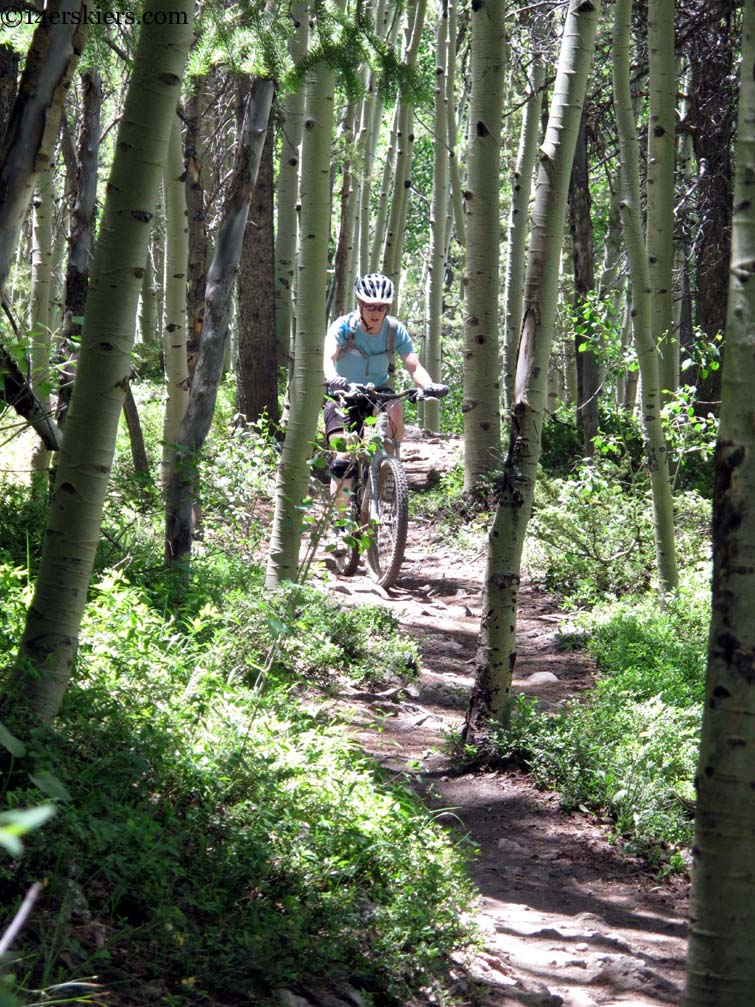 The first part of this trail, above Grant Lake, was a section I wasn't able to help out with. It's awesome. 15 years ago, trails always got worse when CBMBA worked on them. They're doing a tremendous job these days however- when riders with vision build a trail, it's a good trail. Whoever was on this section- Thank You! The jump into the bermed out turn was great…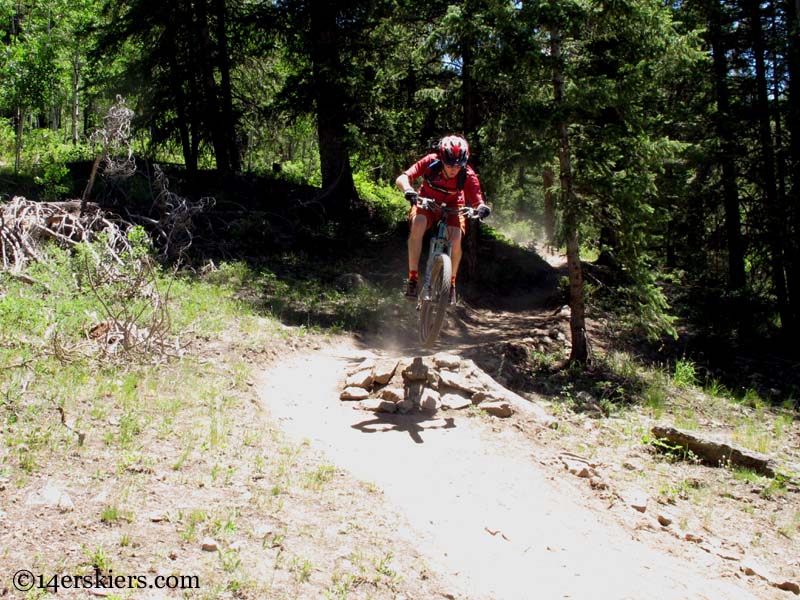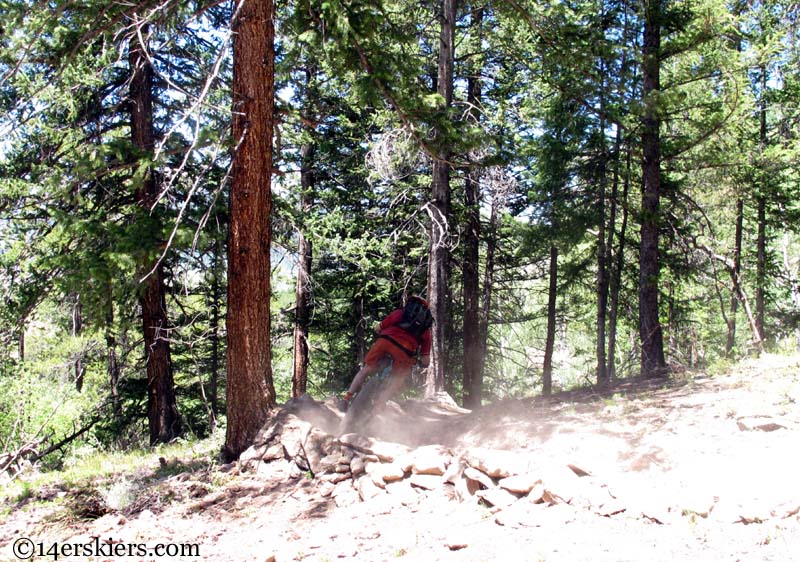 Back in the aspens, the trail is filled with bridges and berms.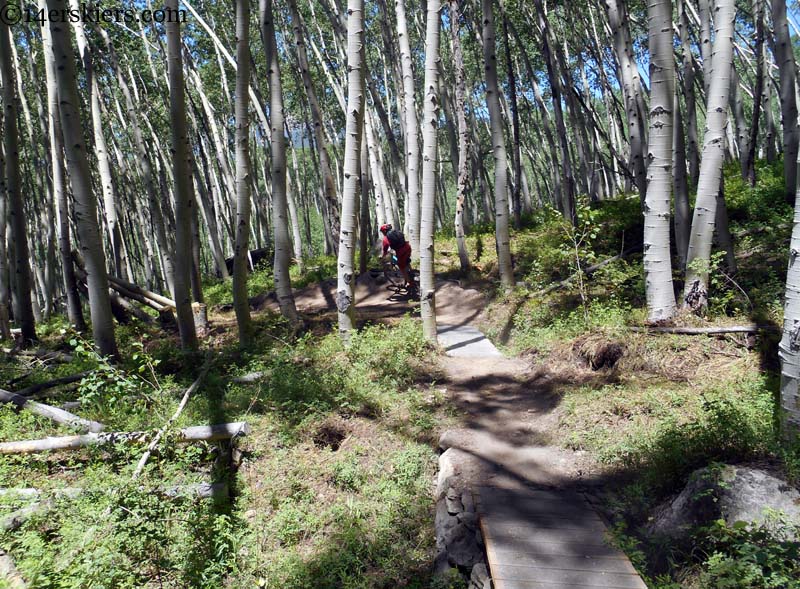 The smile says it all: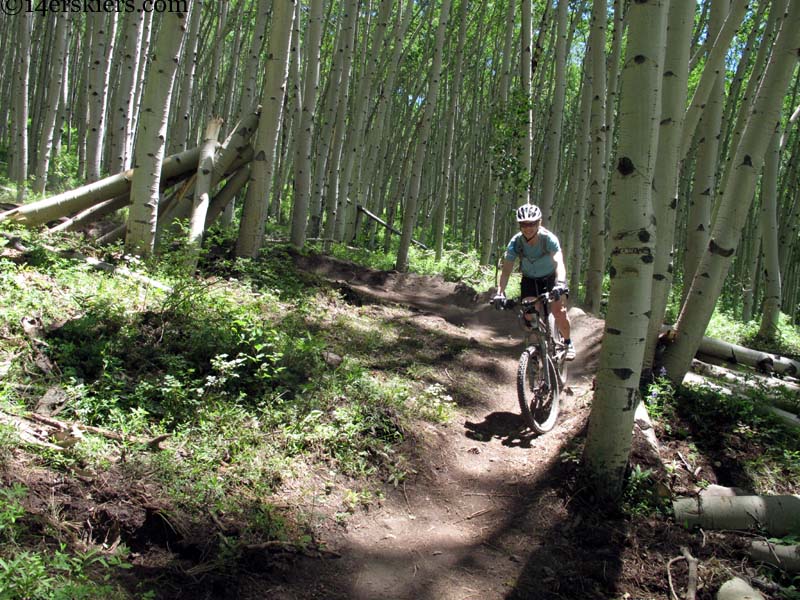 This is a section I spent some time on. The high banked turns in this gully were as fun as we invisioned when we built them. Building trails is a lot more fun than I ever realized, especially when you have a connection to the trail.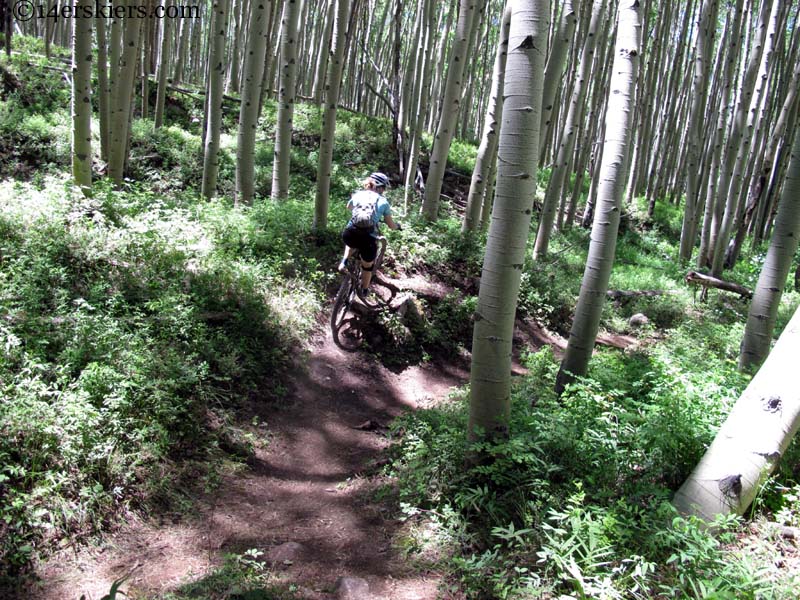 We were having too much fun so we continued on down Tony's trail, which has some of the best flowers in the valley right now.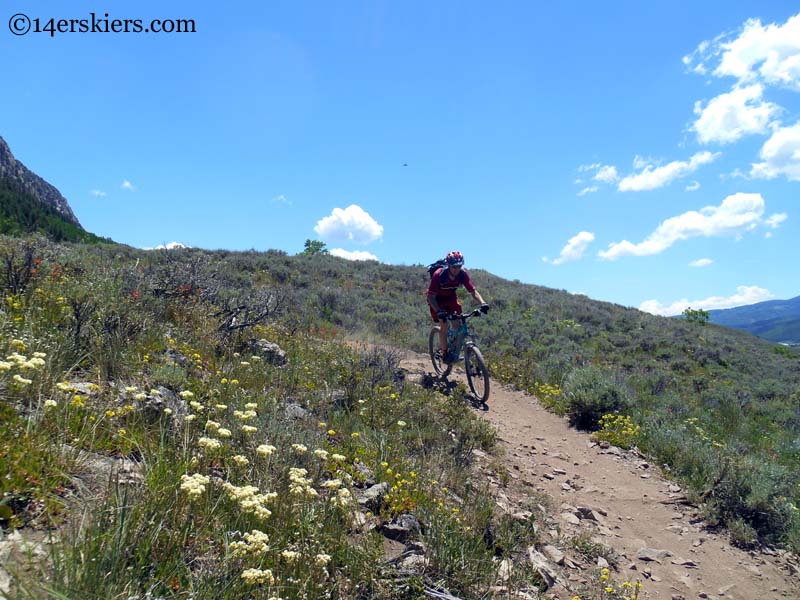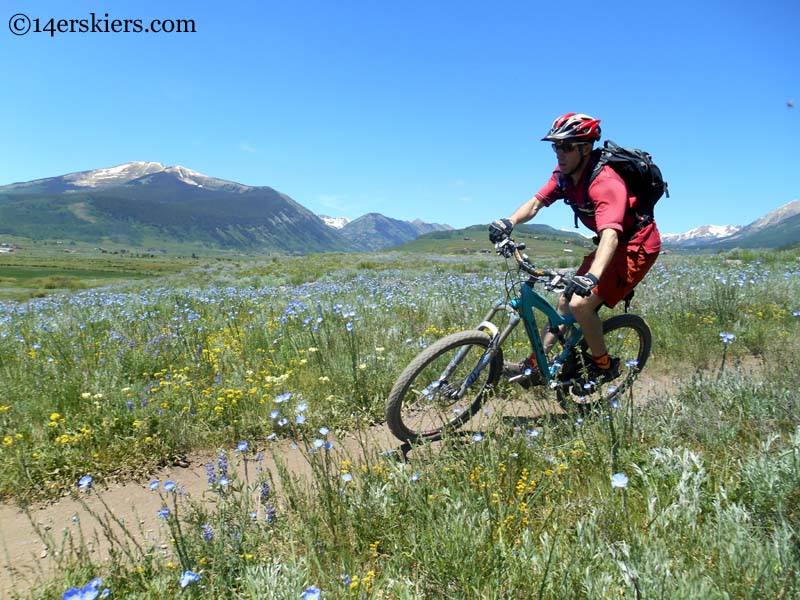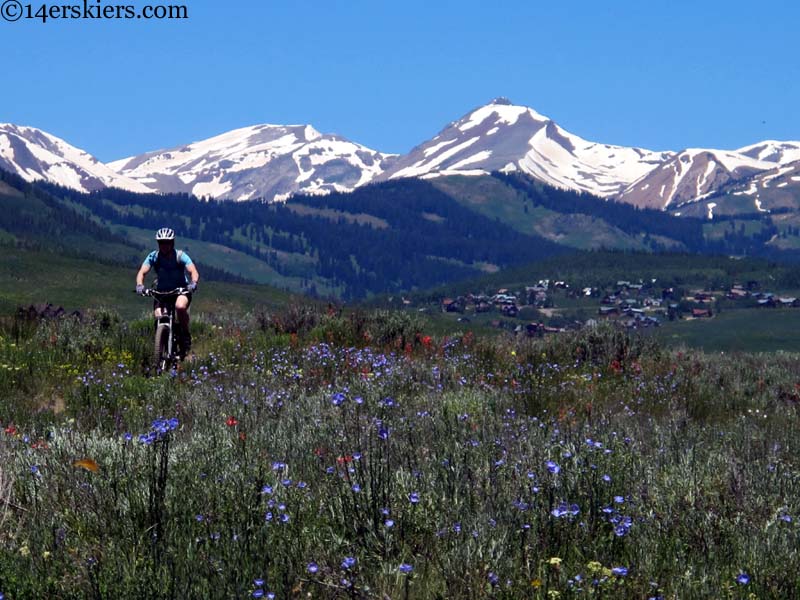 Check out the new Upper Upper some time. I'm sure it still rides just as well in the opposite direction. See you out there.
Frank
loves snow more than anything... except his wife.  He ensures his food is digested properly by chewing it 32 times before swallowing.He is a full-time real estate agent serving
Crested Butte and Gunnison
and would be honored to send you his
monthly newsletter.
Latest posts by Frank Konsella (see all)