409-Point Lookout-409.5-Strand Hill
(Last Updated On: July 15, 2014)
With out of town friends visiting over the 4th of July weekend, and most of our trails finally melted out, we were excited to take them on a good ride. Being the busiest time of the year, however, there was no way we were going to ride a popular trail like 401. We love 409 and a half, so with the new Point Lookout trail making such a good loop, but not considered (yet?) a classic Crested Butte ride, we knew that would be a good choice without a ton of traffic.
We started on 409 from the Brush Creek trailhead, a trail I used to hate but now it is fixed up and a lot of fun.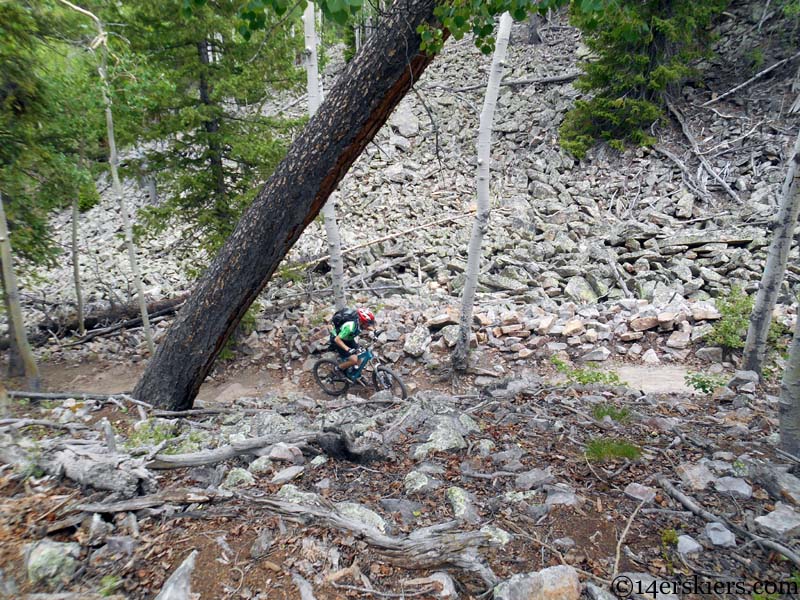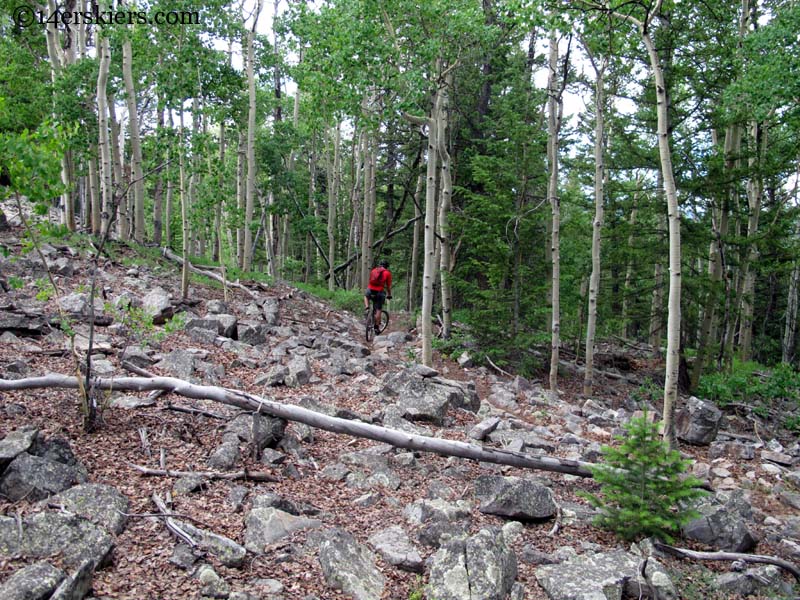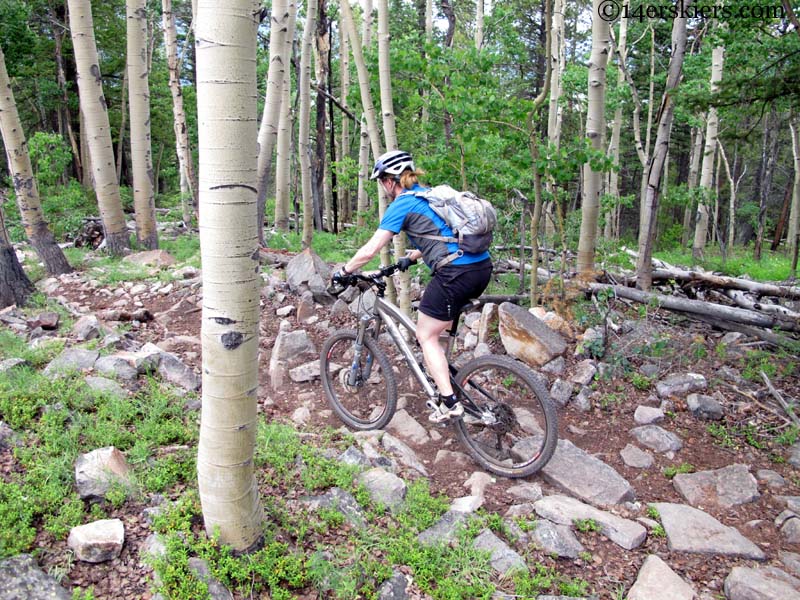 From 409, we got on the new Point Lookout trail. Last fall, when we first rode it, it was only about 90% done, but now it's complete and it's riding like it's been around for years.

The flowers are peaking right now, here's the proof: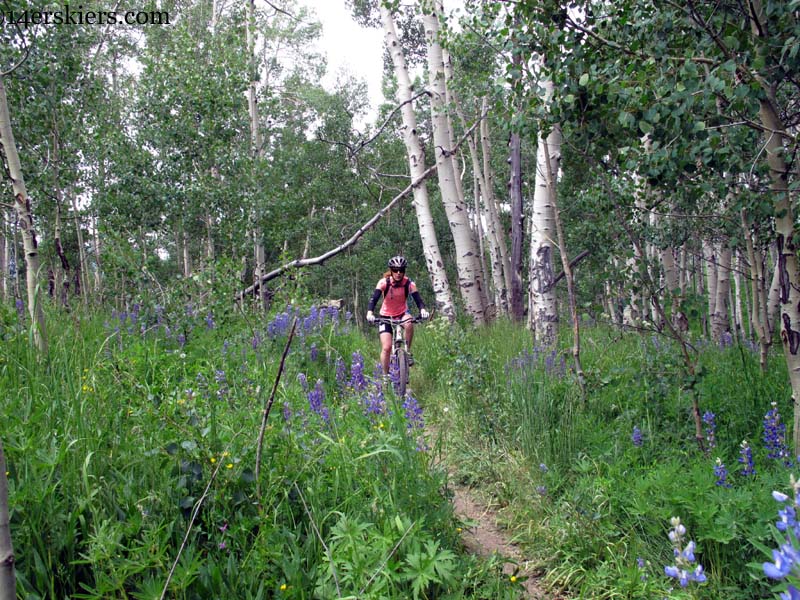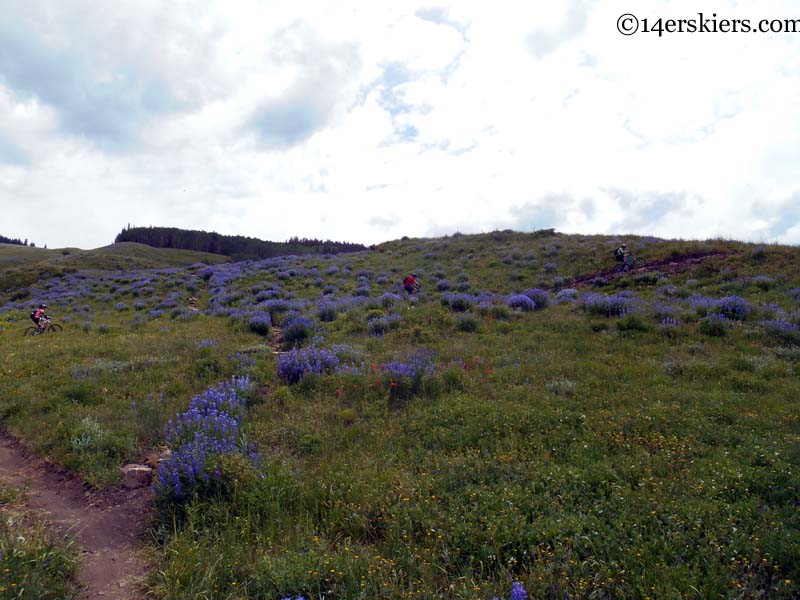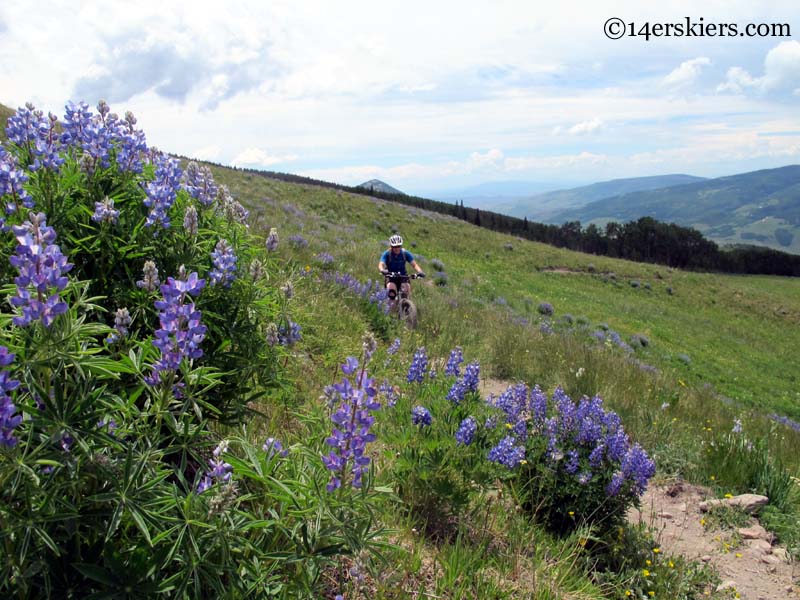 Not only is Point Lookout a great ride, the views are among the best as well: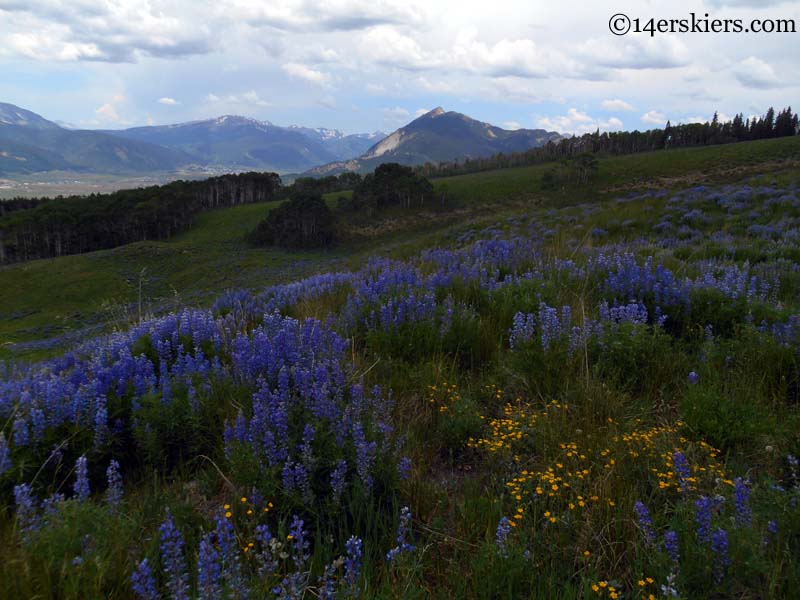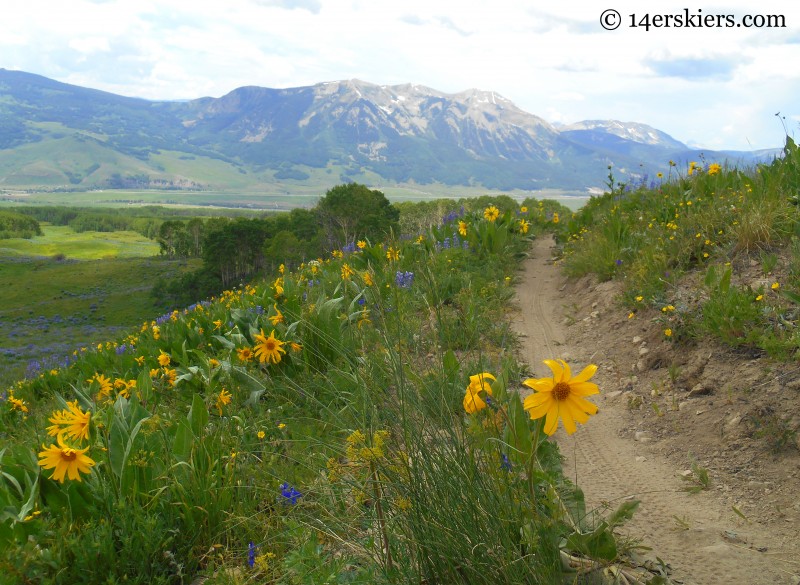 We didn't take any photos on the way down 409.5 because it's just too fun and fast to do so. At the bottom of 409.5, you're already halfway up from the valley so it makes sense to add one of the following trails: Strand Bonus, Strand, Farris, or 402. We chose Strand. The view of Teocalli from the top: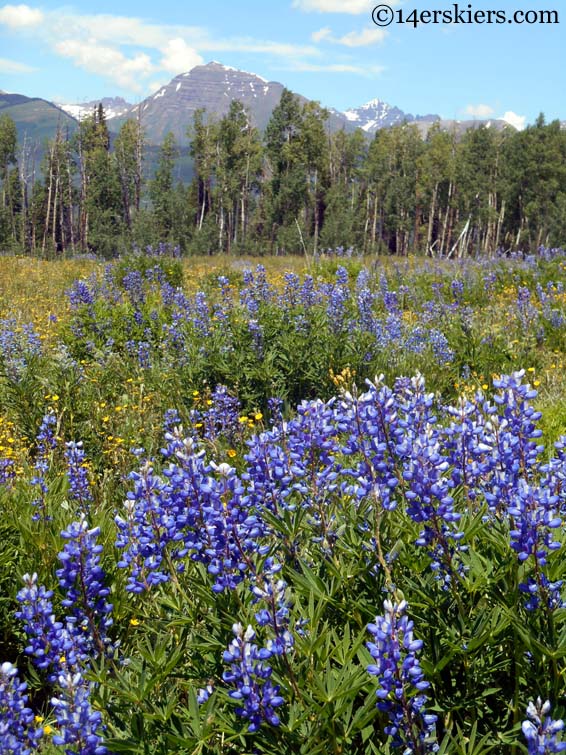 Strand and the Canal trail was fun, as always. We started from the main Brush Creek trailhead, which meant a ride of 17 miles and 2.5 hours ride time. Here's the map:

View 409-point lookout-409.5-Strand in a larger map
Frank
loves snow more than anything... except his wife.  He ensures his food is digested properly by chewing it 32 times before swallowing.He is a full-time real estate agent serving
Crested Butte and Gunnison
and would be honored to send you his
monthly newsletter.
Latest posts by Frank Konsella (see all)