May Day Pow Day: Wang Chung Face 5.1.14
(Last Updated On: May 6, 2014)
After a prolonged storm system dumped snow throughout Colorado at the end of April, the sun came back out and we were left with the rarest of conditions (at least in CO): stable powder. The Wang Chung on Axtel is one of those places that you better feel pretty good about before you drop in on it, ringed as it is with cliffs. Despite some windy conditions, Wang Chung skied as it always does: great, especially in the Eraser couloir which is oftenwind scoured.
Gary Hicks got the first tracks: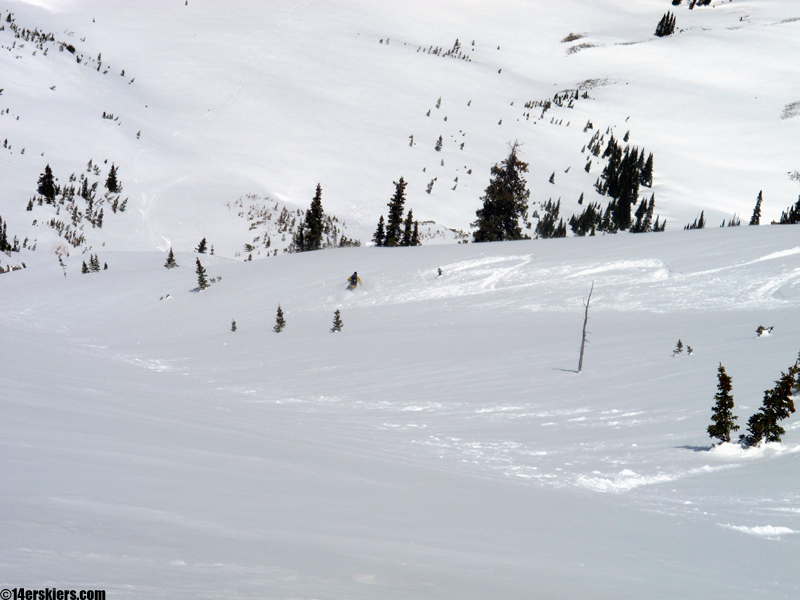 Ed Dujardin was next: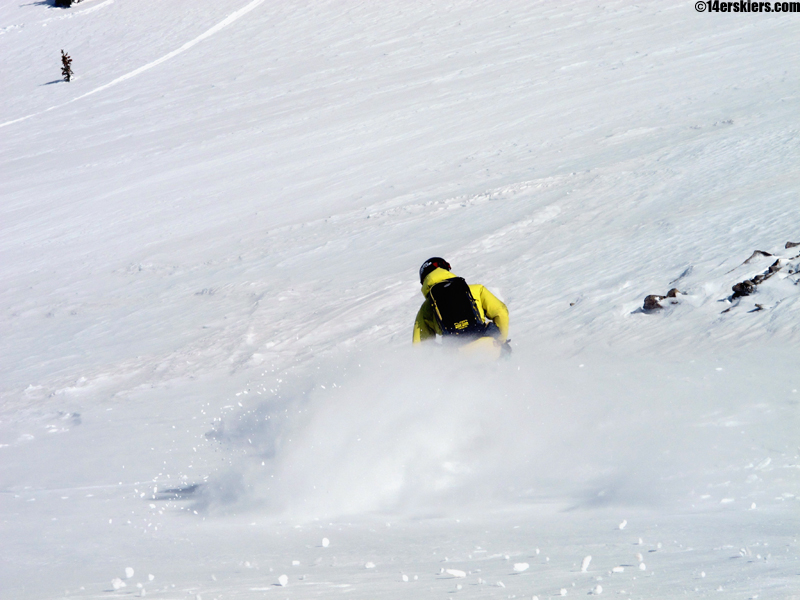 We regrouped at the top of the exit couloir where Ben Furimsky had amazing conditions in the protected Eraser.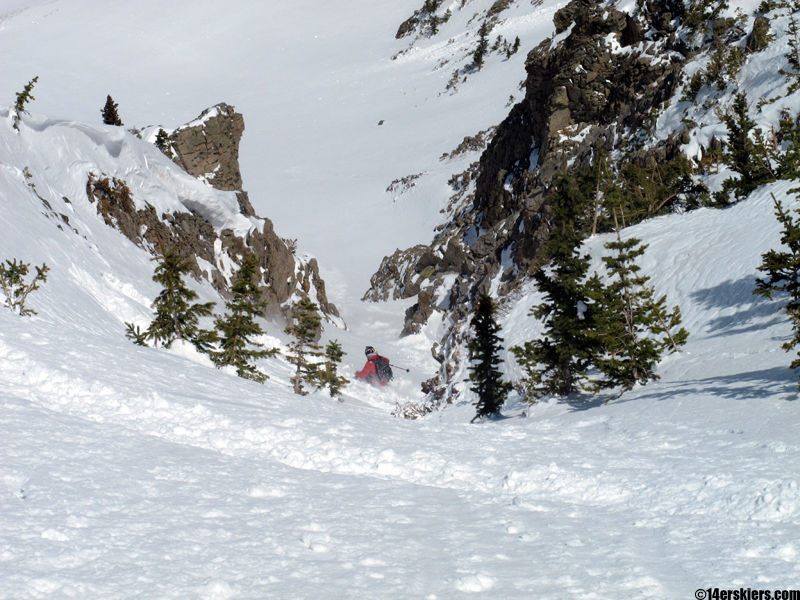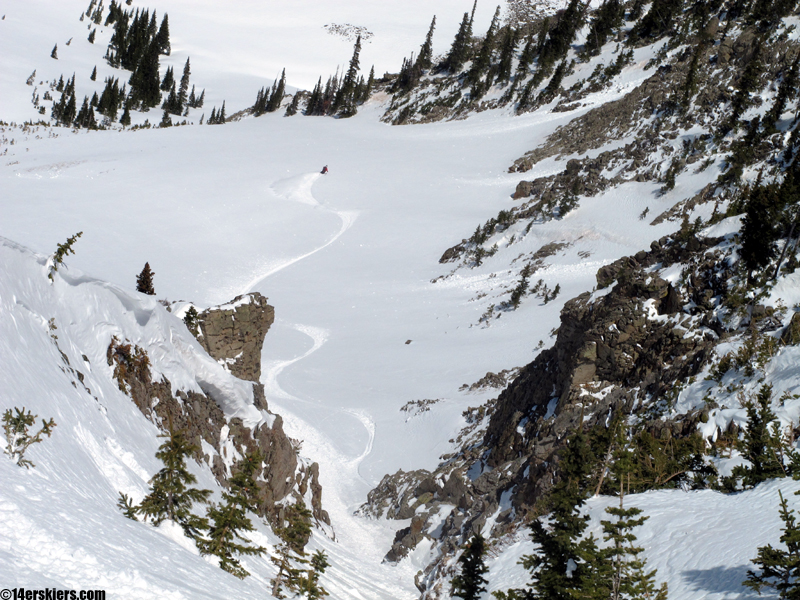 Ed in the middle of it: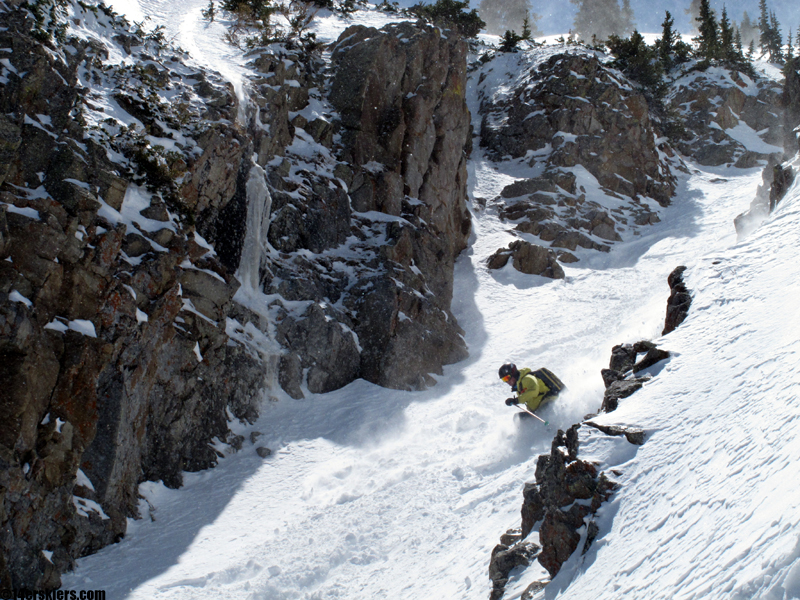 Gary is well known for his subtle variations on just about every standard route, and this was certainly no exception. Rather than follow the Eraser all the way down, I followed his left hand exit from the couloir.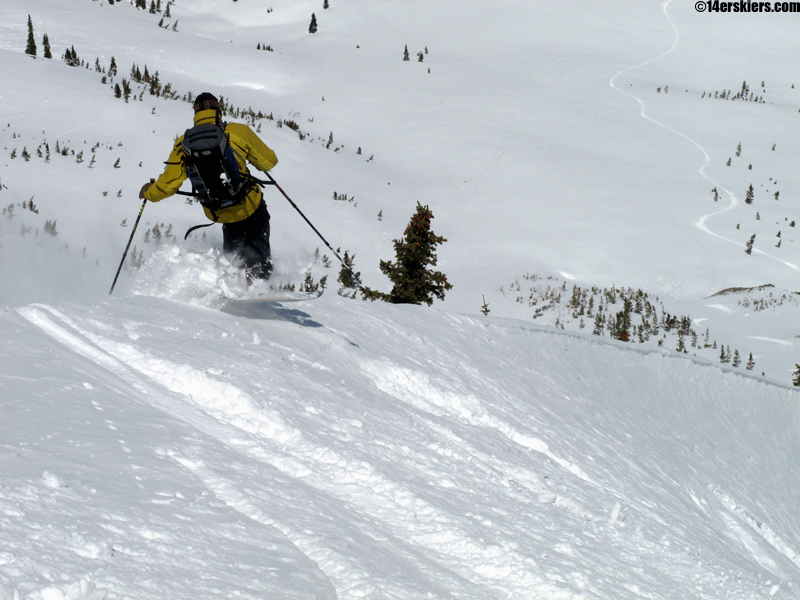 A look back at our signatures: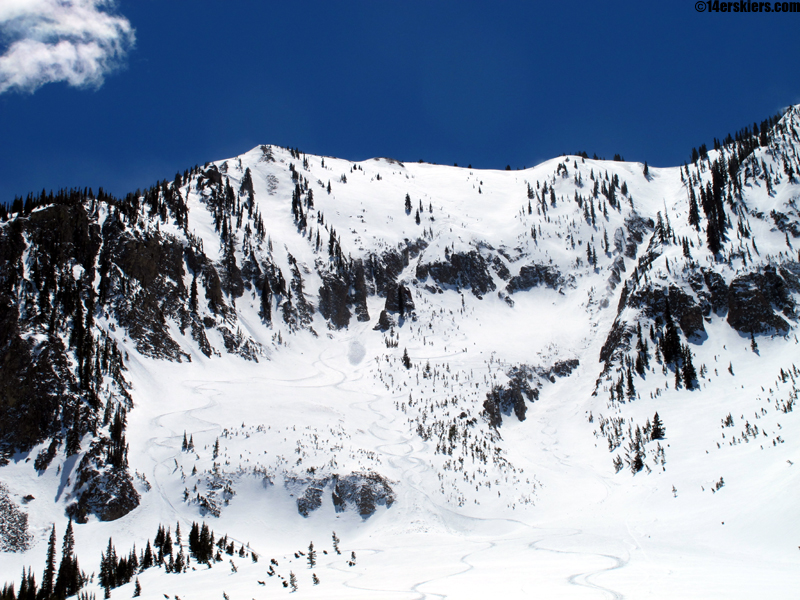 The Wang Chung ended up being the start of a springtime pow-fest that eventually took us to the San Juans for some of the best days of the year. Great TR's coming up this week…
Frank
loves snow more than anything... except his wife.  He ensures his food is digested properly by chewing it 32 times before swallowing.He is a full-time real estate agent serving
Crested Butte and Gunnison
and would be honored to send you his
monthly newsletter.
Latest posts by Frank Konsella (see all)