Mineral Point and Augusta 10.27.13
(Last Updated On: November 4, 2013)
October 2013 will go down as one of the best Octobers we've had in some time. Deep, stable snow in October isn't the norm around here, though I can certainly remember a few, especially 1996 when I first moved here. That said, the last 10 days or so ended with a whimper compared to the bang it started off with, and much of the snow melted on sunny faces and there was some faceting that we'll have to watch out for too. Still, we had plenty of snow last weekend to find the right aspects and have a nice tour that included both powder and corn, everyone's two favorites.
Plenty of snow up high: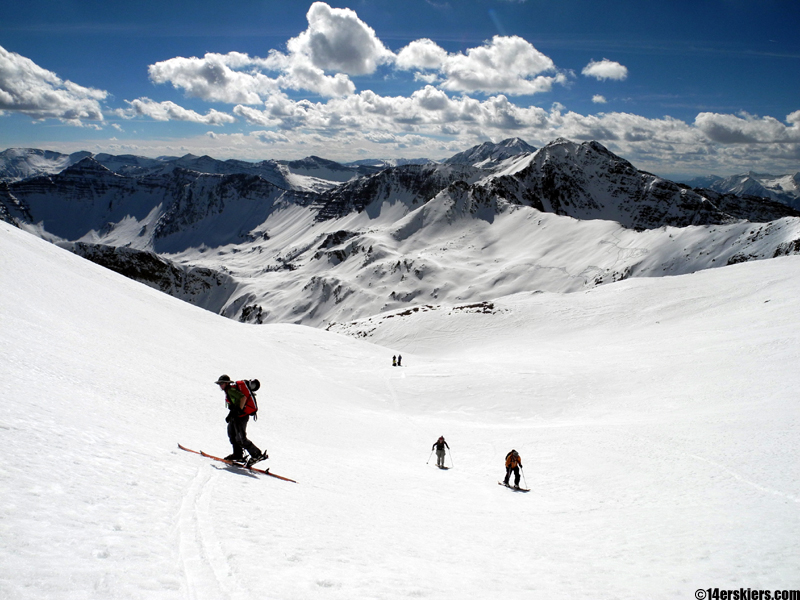 Jenny Veilleux reaping the rewards: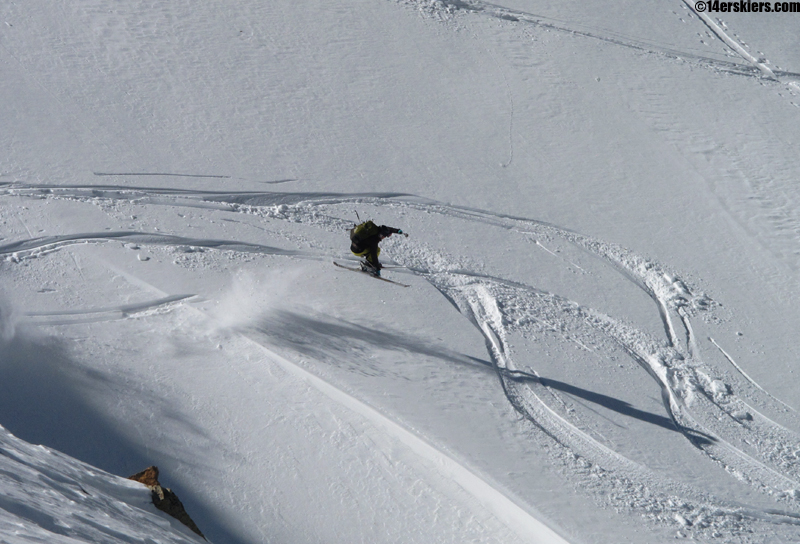 Susan Mol on the lesser known North side of Mineral Point: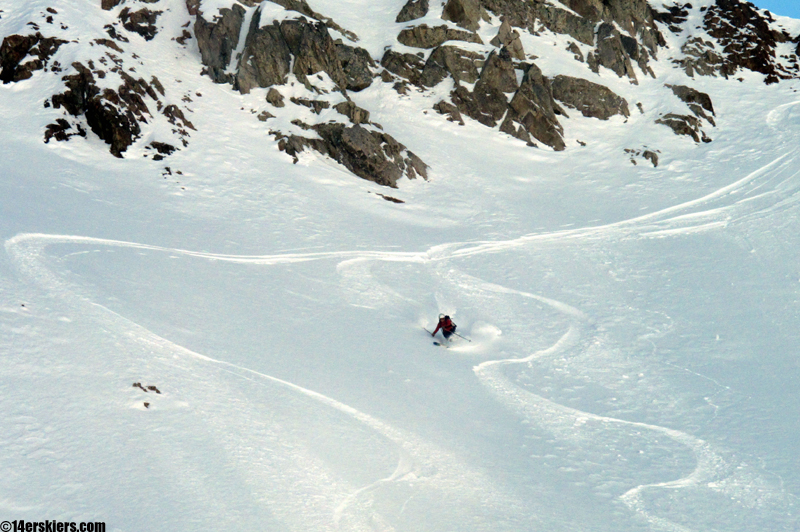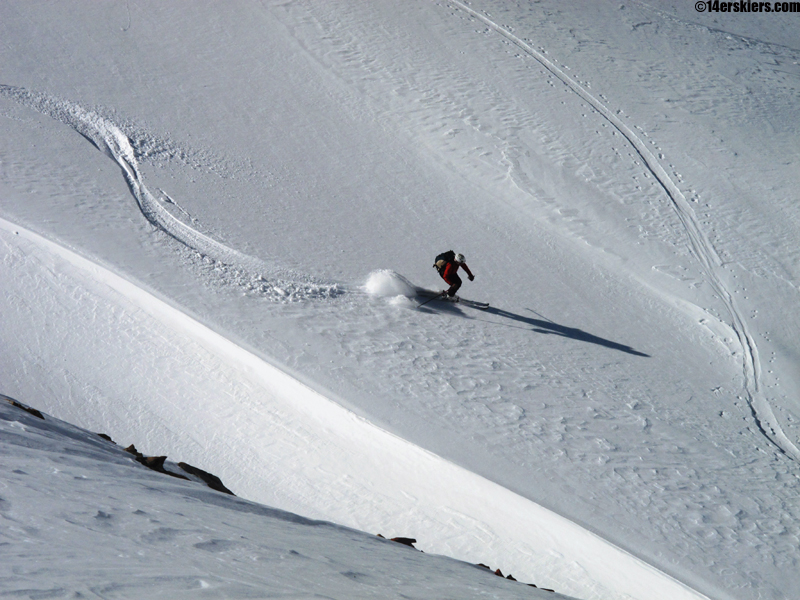 Brittany: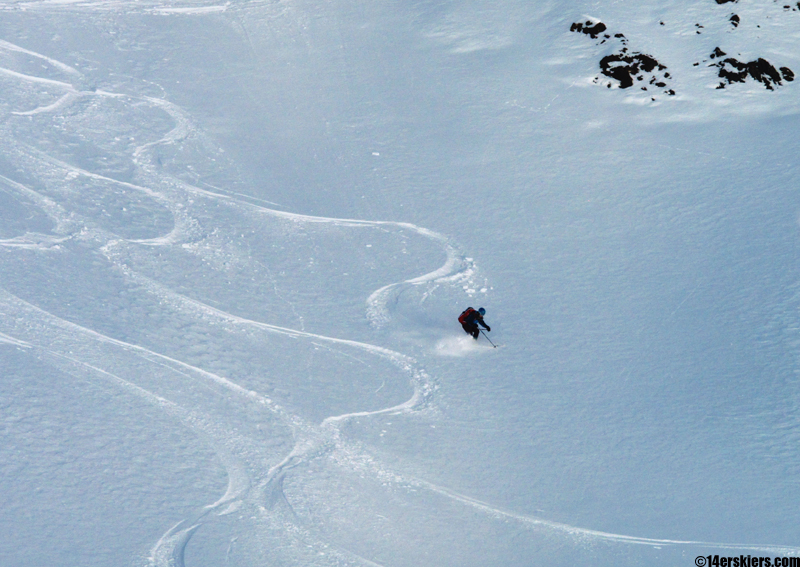 Frank: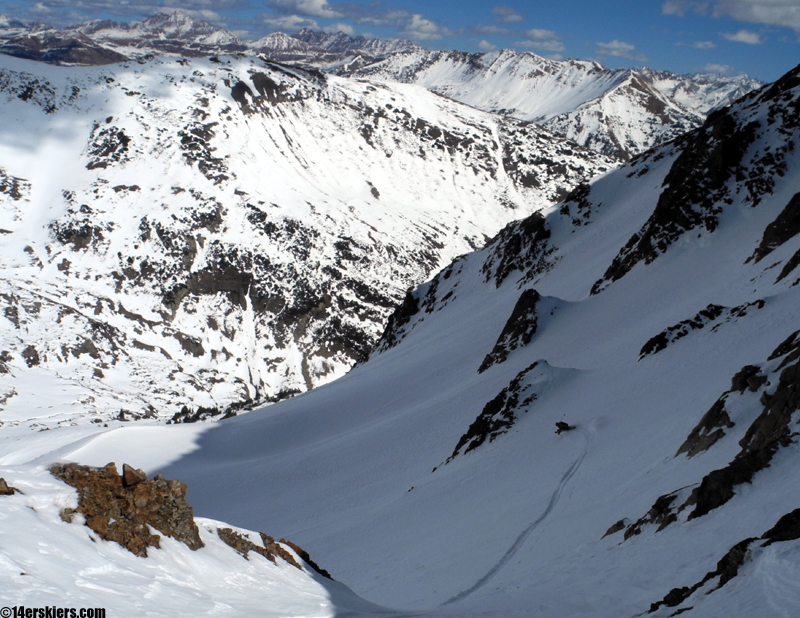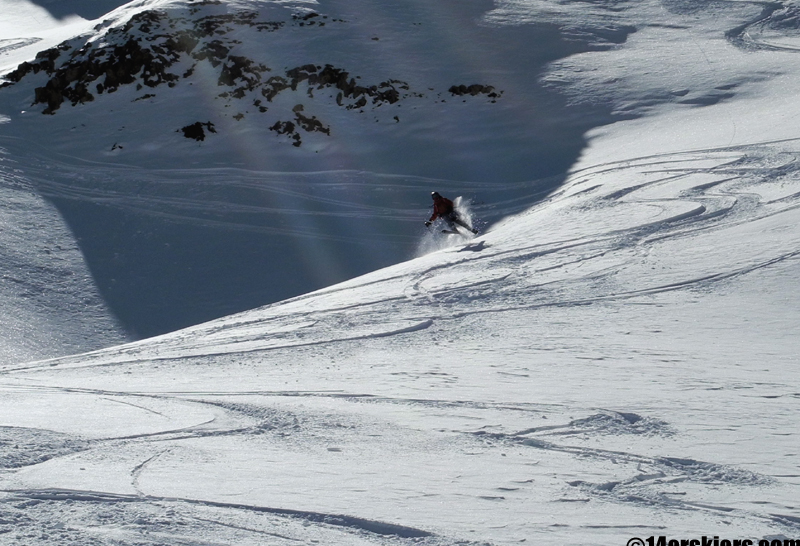 Susan: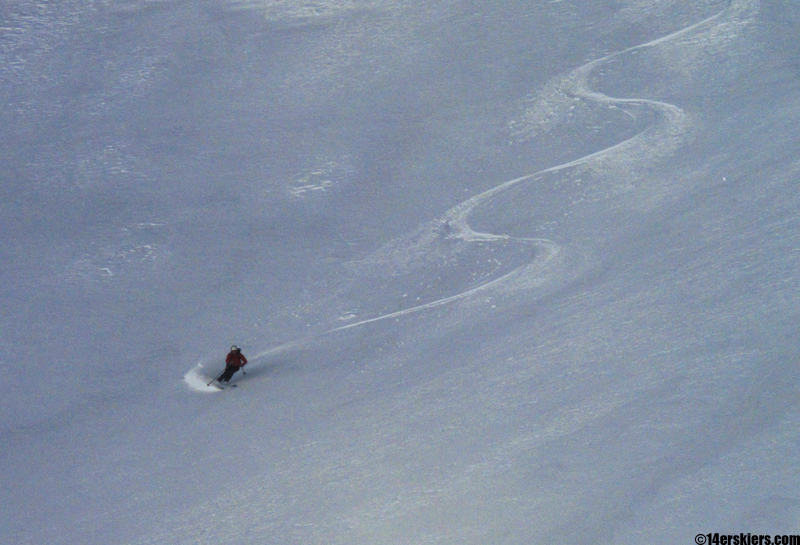 Silly twintips making spray: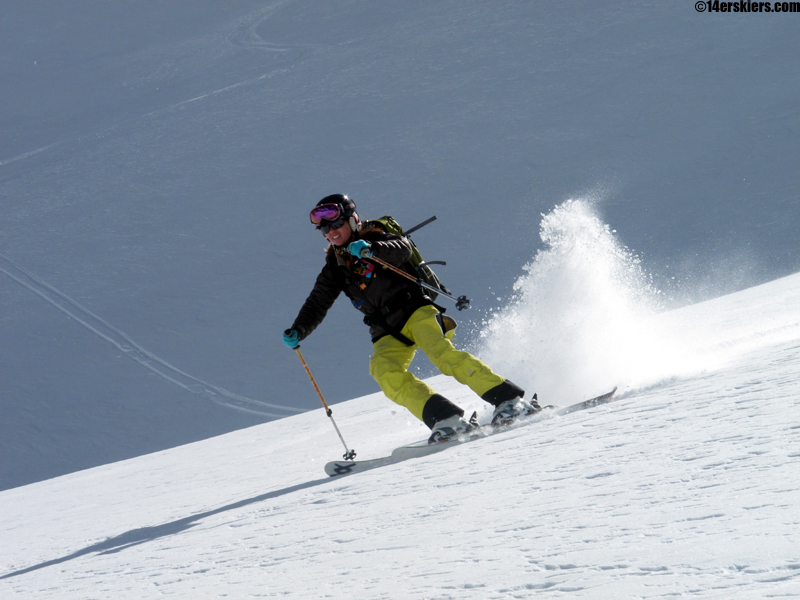 As often happens, finding the textured snow was the goal of the day: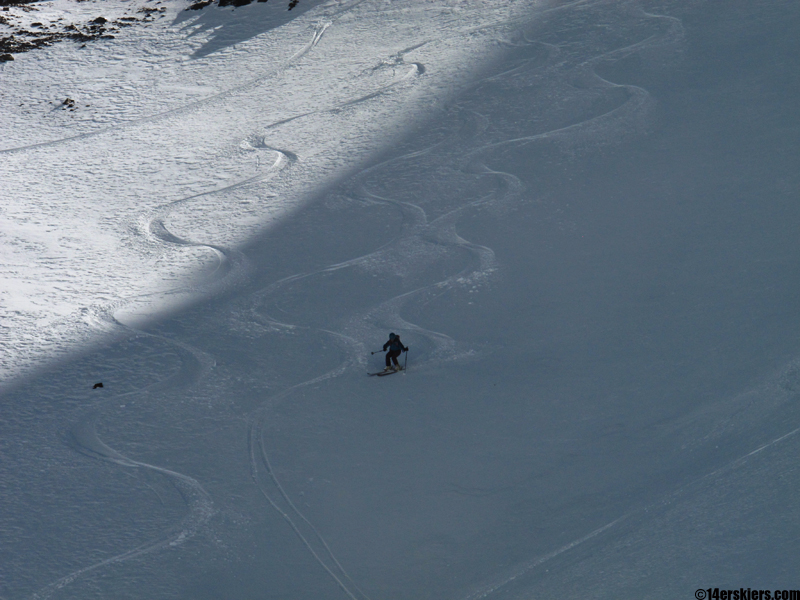 The hunchback of Notre Dame: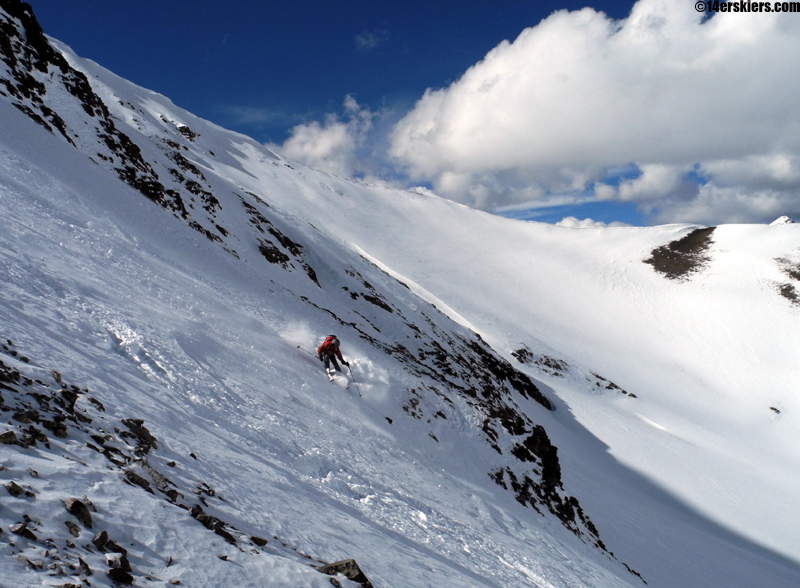 Fritz Sperry and Allison Seymour re-ascending the stark ridgeline, with "the Blob" directly behind: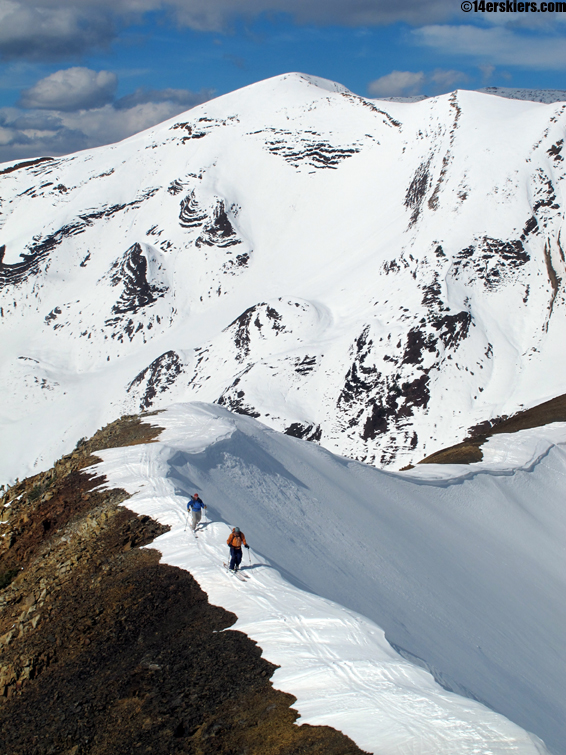 Susan and Marcellina. Still a few yellow leaves down in the dark canyon: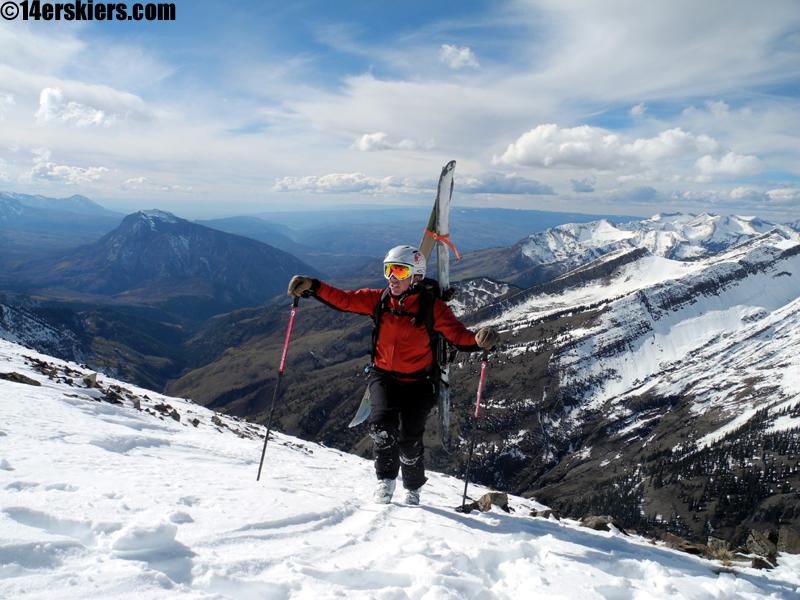 This face has long intrigued us, but it drops into a deep no-man's land. Tough logistics. Perhaps a springtime base camp would be the best bet to ski some of these amazing west and north facing lines. It's more fun to ski a line that's a bit of a puzzle to solve.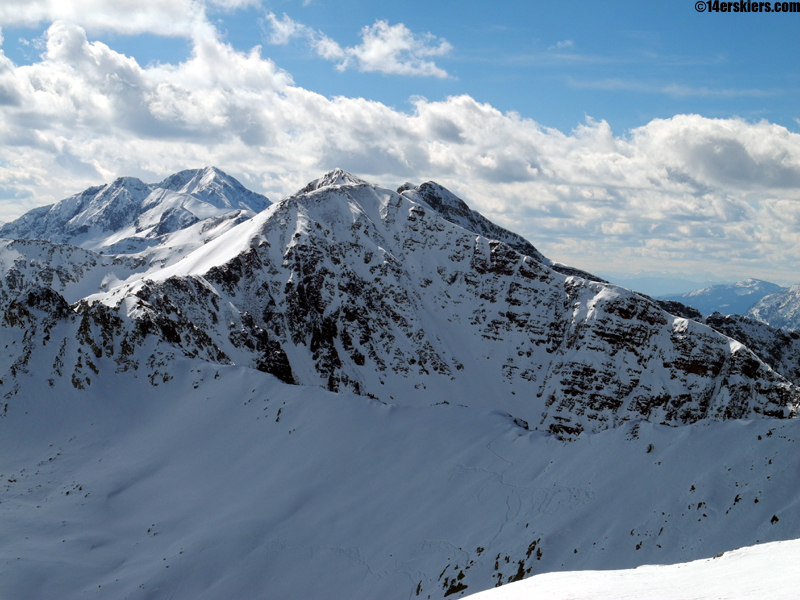 Brittany drops into run #2 on the sunny side, with the Bells and Pyramid behind: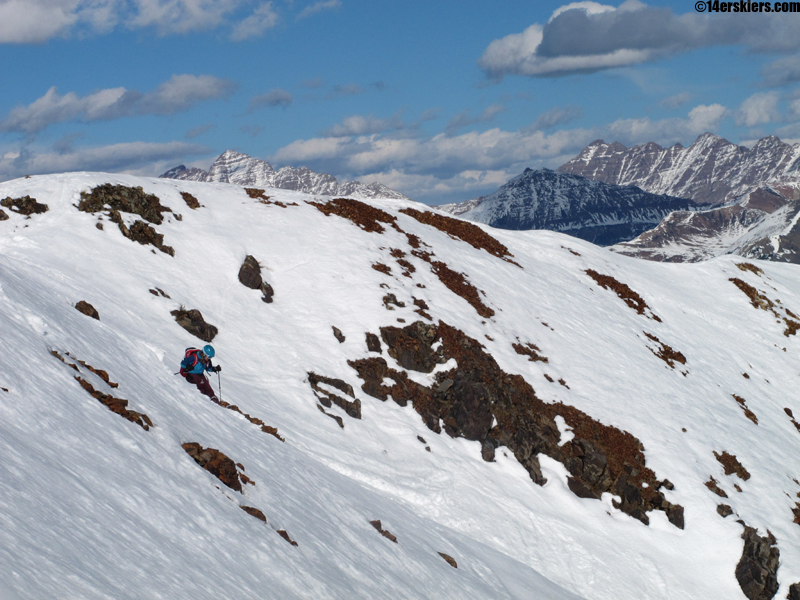 Fritz: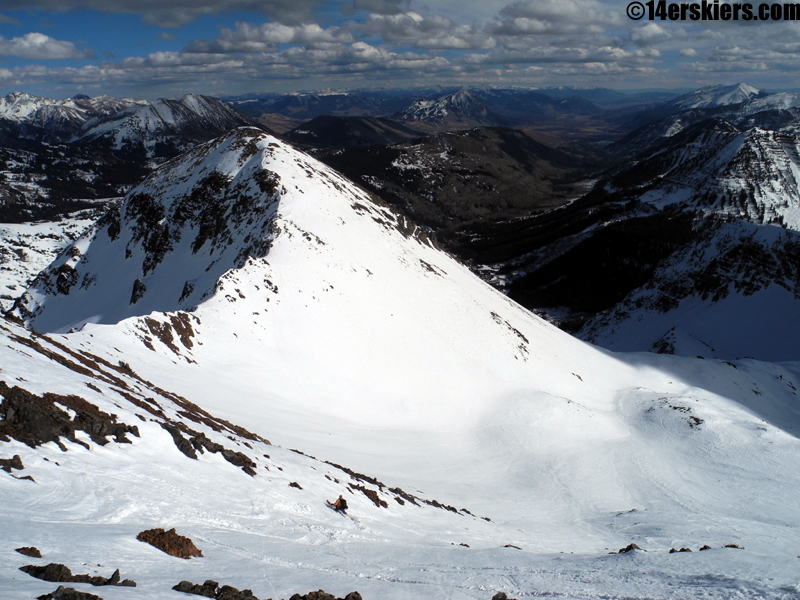 Susan: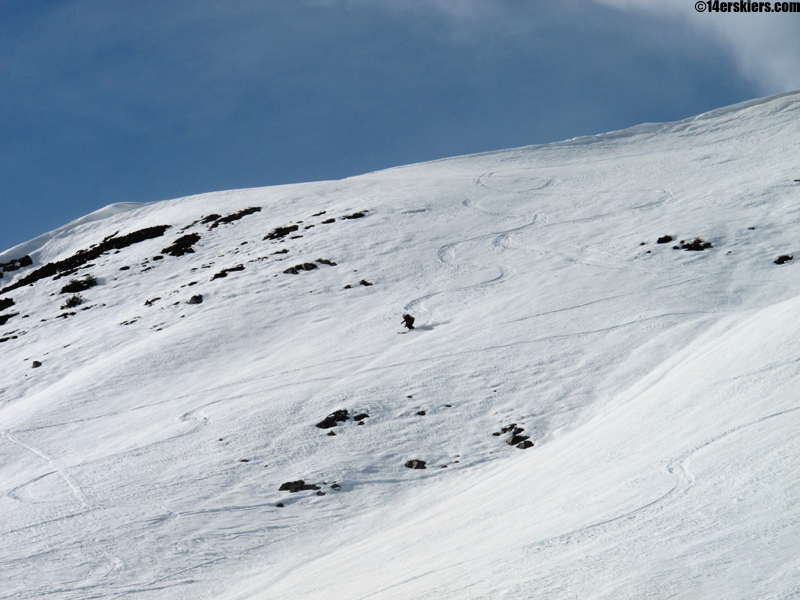 Fritz, on some really fun snow: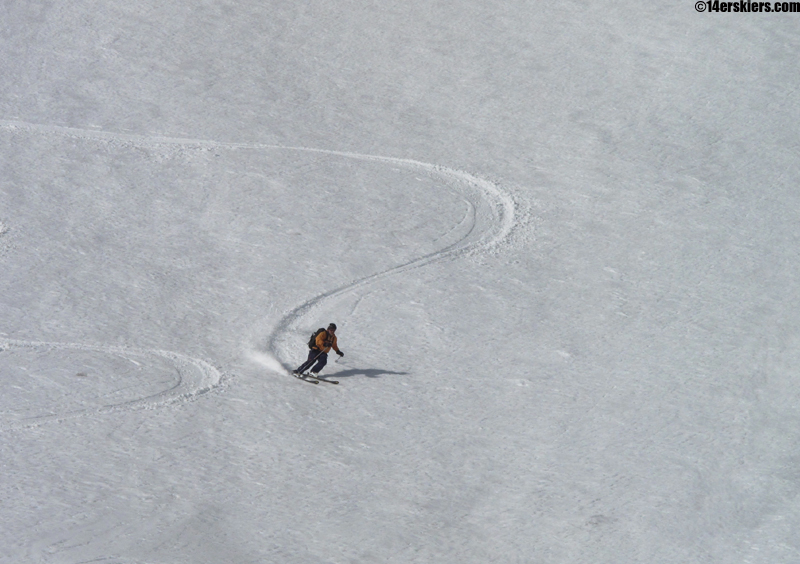 Brittany skis while Allison looks on. So much good skiing in the background.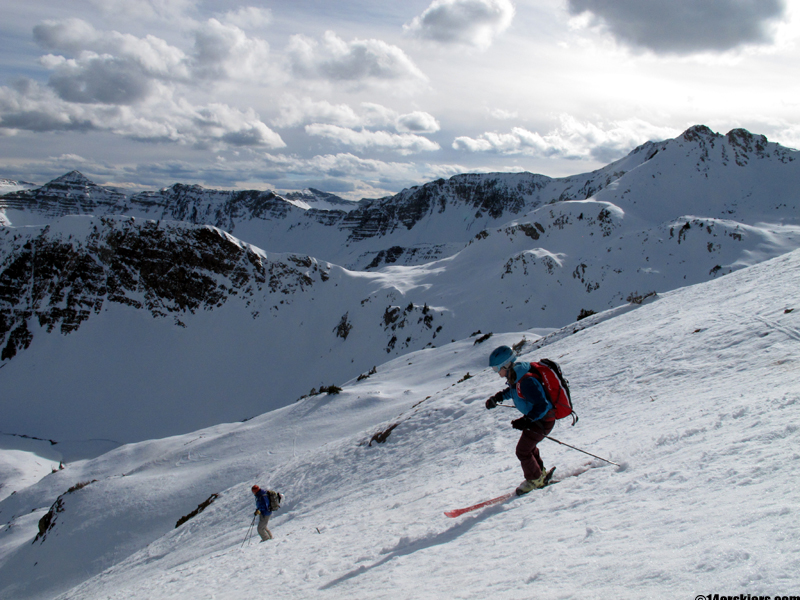 Susan heads home: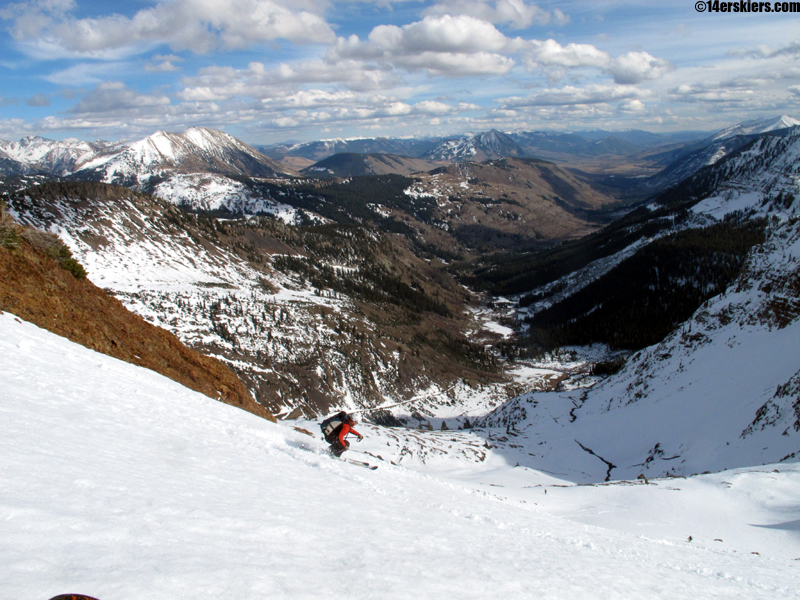 We had a great tour but we did notice some troubling snowpack issues that came into play after our most recent snowfall. Many slopes slid naturally, remotely, or with a trigger. It's tough to scale it back after such a great start, but certainly everyone heading into the local backcountry should pay more attention at this point. More reports from this most recent weekend coming up…
Frank
loves snow more than anything... except his wife.  He ensures his food is digested properly by chewing it 32 times before swallowing.He is a full-time real estate agent serving
Crested Butte and Gunnison
and would be honored to send you his
monthly newsletter.
Latest posts by Frank Konsella (see all)