(Last Updated On: October 15, 2013)
After such a great first day of the season, we made plans for a longer day a little bit deeper in the backcountry. This area has been good to us in other earlier seasons, so we felt confident that we would once again have good conditions. The valley showed us lots of choices: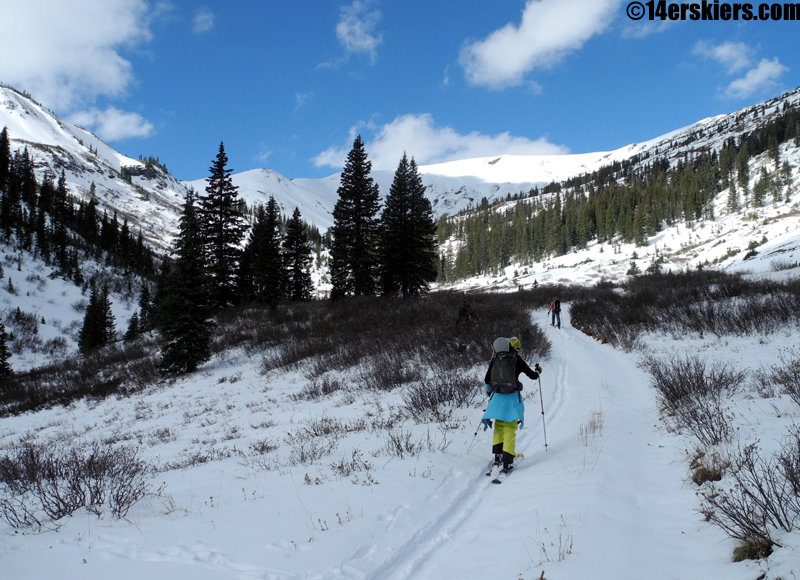 The view from the top showed us even more opportunities- all the more impressive given that it's still the first half of October.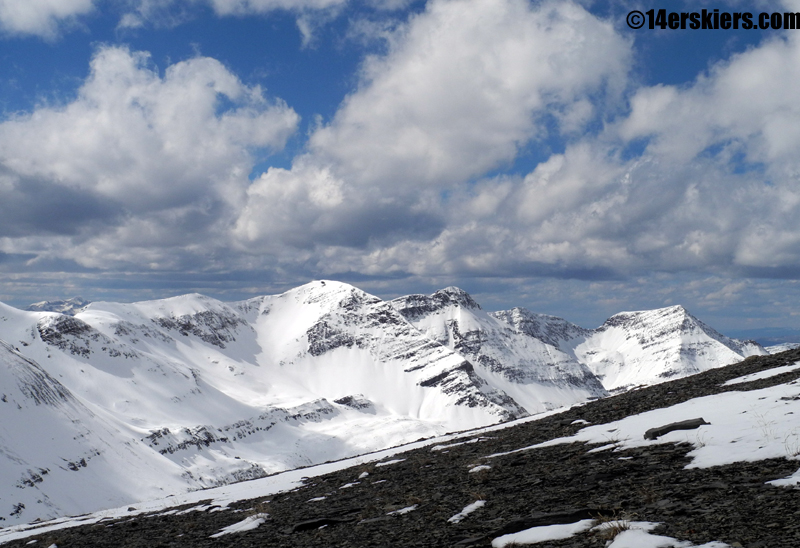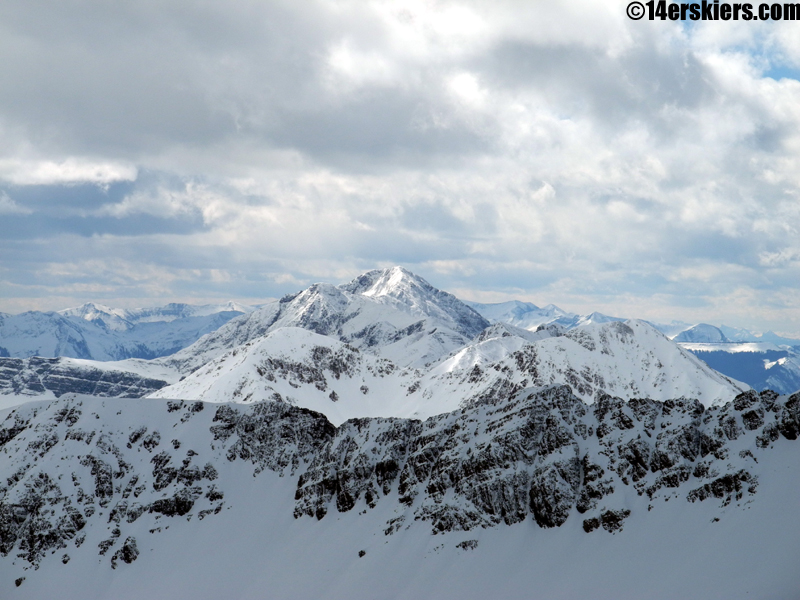 The snow at the top of our line, however, looked grim. Overnight winds had stripped the snow in some areas, while forming hardslabs in other areas. Worse yet, we found rotten sugary snow, something we hadn't found the day before. It was tough to slog all the way out there just to turn around and ski down a ridge, but that's what we had to do.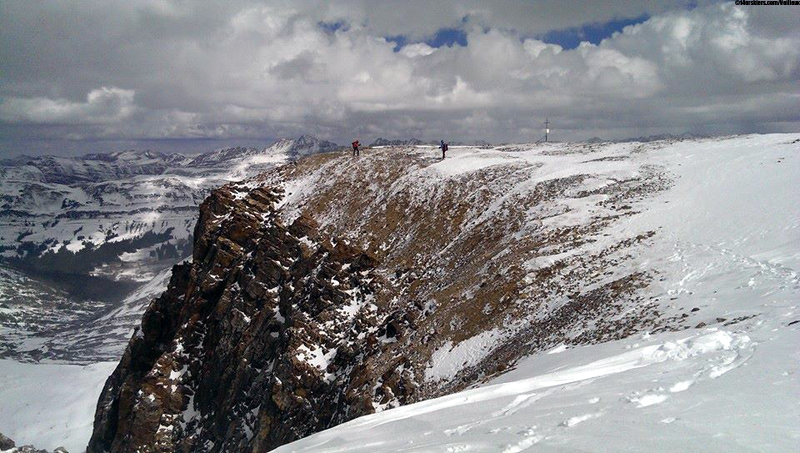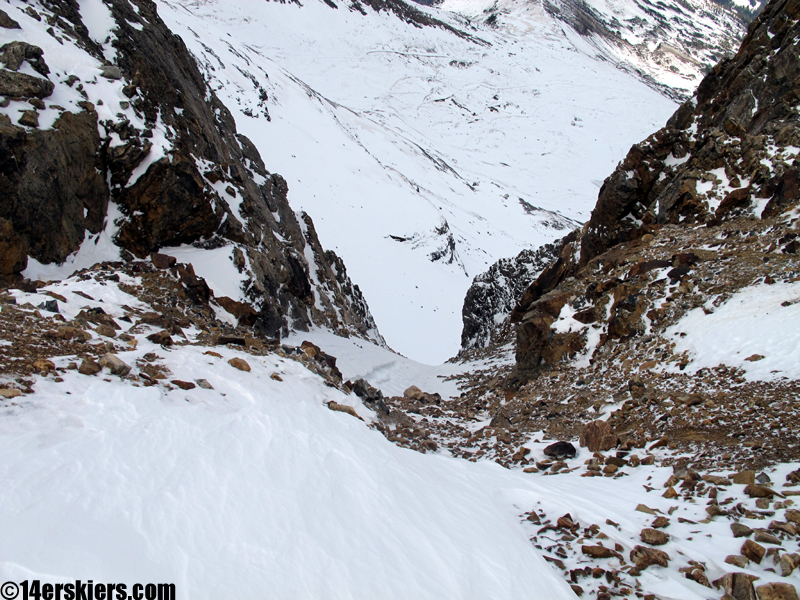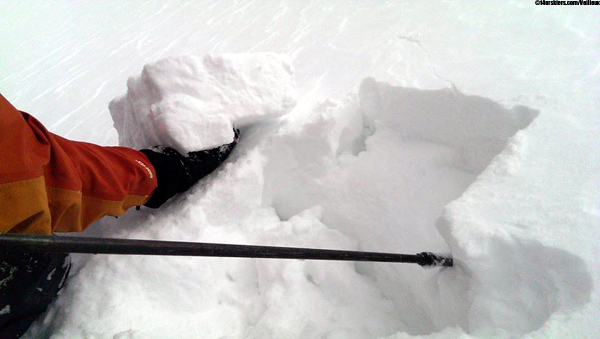 While we couldn't ski our intended line, the bowl lower down had a better snowpack without the exposure, and the snow was every bit as creamy as we had found the day before.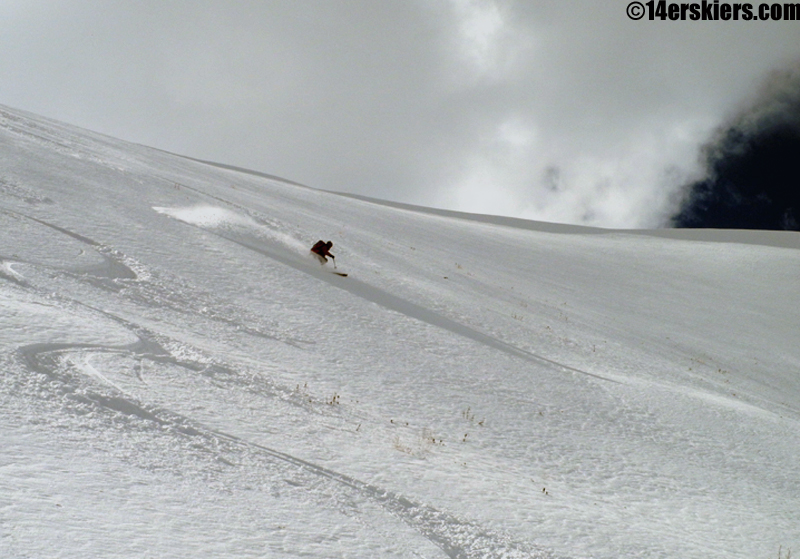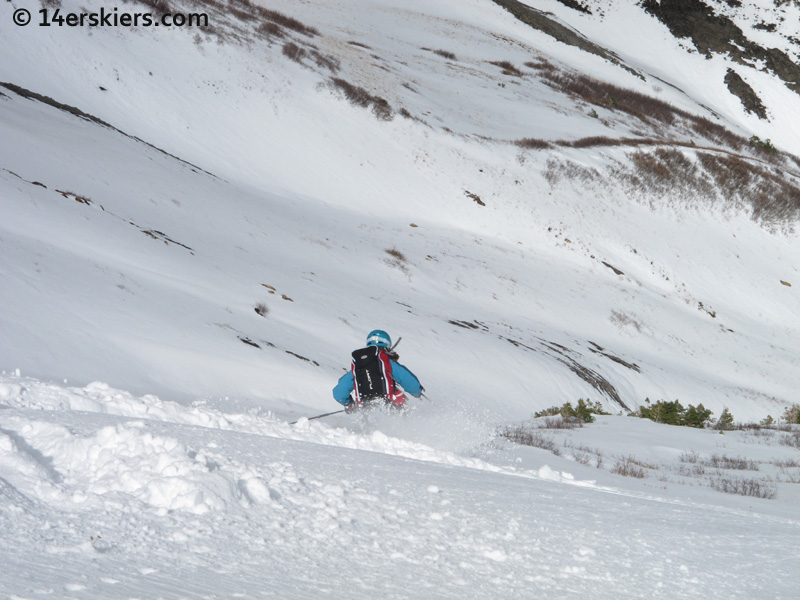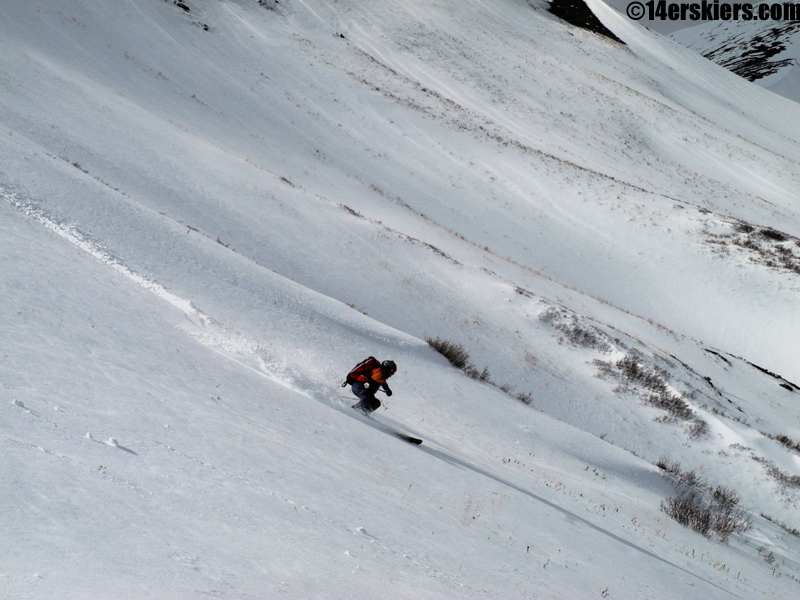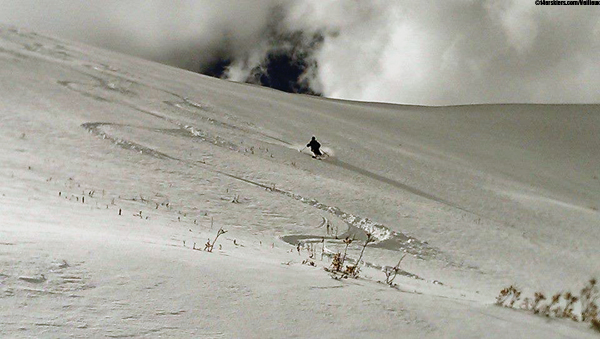 The supportable snowpack gave us plenty of confidence: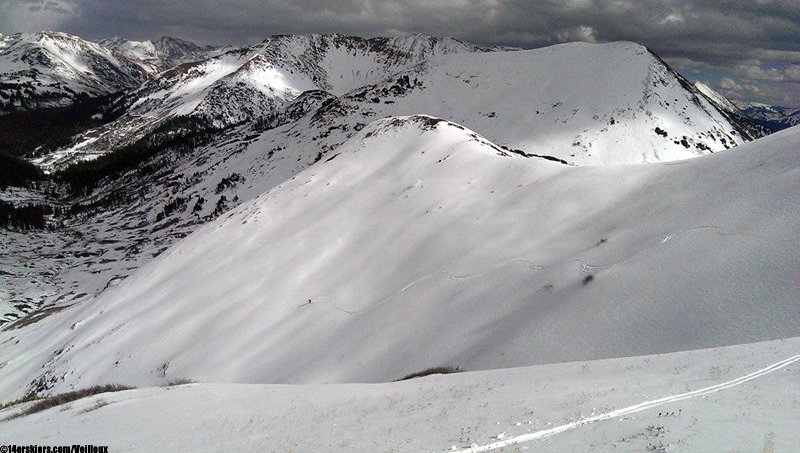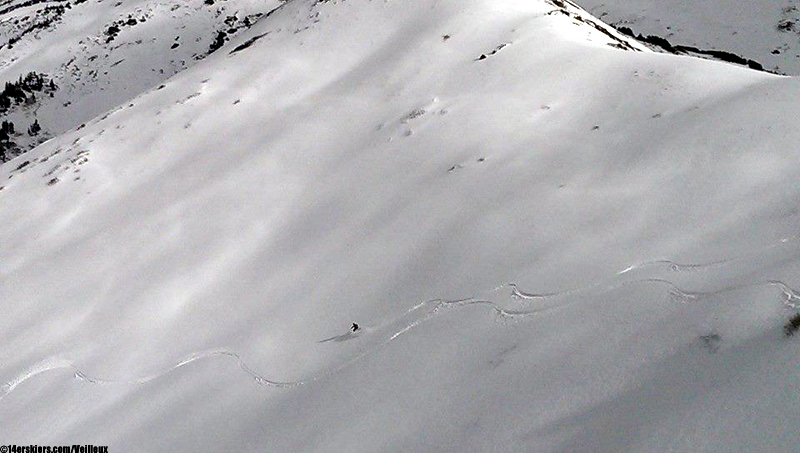 Surprisingly good snow even down low: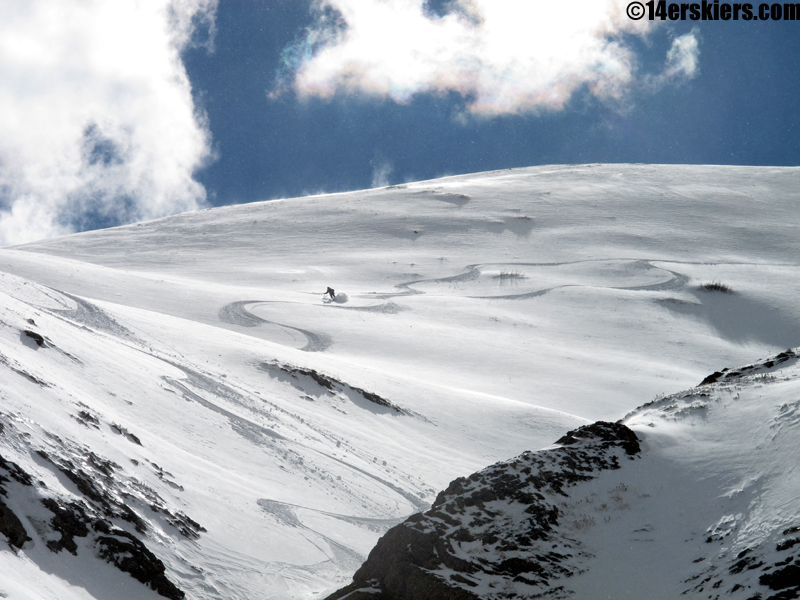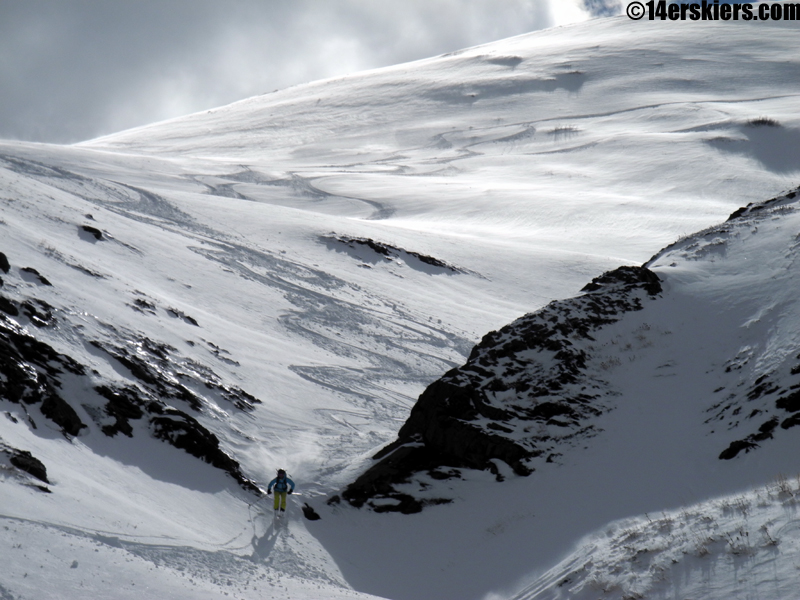 It snowed most of the day today (10/14), so things are getting even better. Winter is here!

Frank
loves snow more than anything... except his wife.  He ensures his food is digested properly by chewing it 32 times before swallowing.He is a full-time real estate agent serving
Crested Butte and Gunnison
and would be honored to send you his
monthly newsletter.
Latest posts by Frank Konsella (see all)