CO Trail Segment 12: Clear Creek to Wilderness Boundary
(Last Updated On: May 28, 2013)
Well, the weather feels like summer, and for most people, thoughts have turned to summer sports. I'm not sure that either Brittany or I are ready for summer, but it sure seems to be here (although the skiing has remained excellent). Last summer, I embarked on a goal to ride every single last bit of legally rideable Colorado Trail. I did pretty well- only 25 miles remain, and the longest of those segments is only 8.4 miles. Most of the mileage I have left is in the form of small sections- like this one, which is only 1.8 miles from the trailhead to the Wilderness boundary. I had planned to ride this segment in conjunction with Segment 11, but my partner that day was running late for a previous engagement, so I had to skip this tiny section. Since Brittany and I were already skiing Mount Hope (trip report coming soon), and the trailhead for Hope is just up the road for this segment, I decided to knock this section off.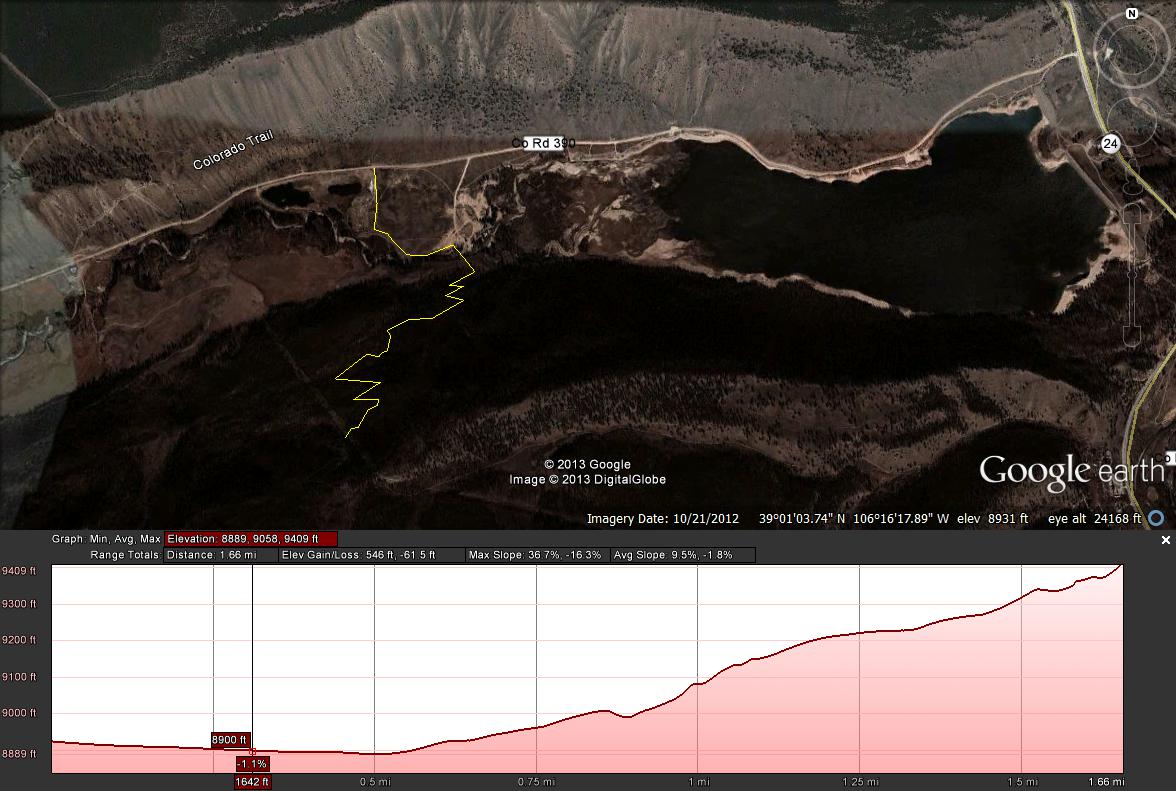 What can I say about this segment? Well, it's hot, dry, and seemed pretty popular with horses. This would probably be a great segment if more of it were legal. Oh well.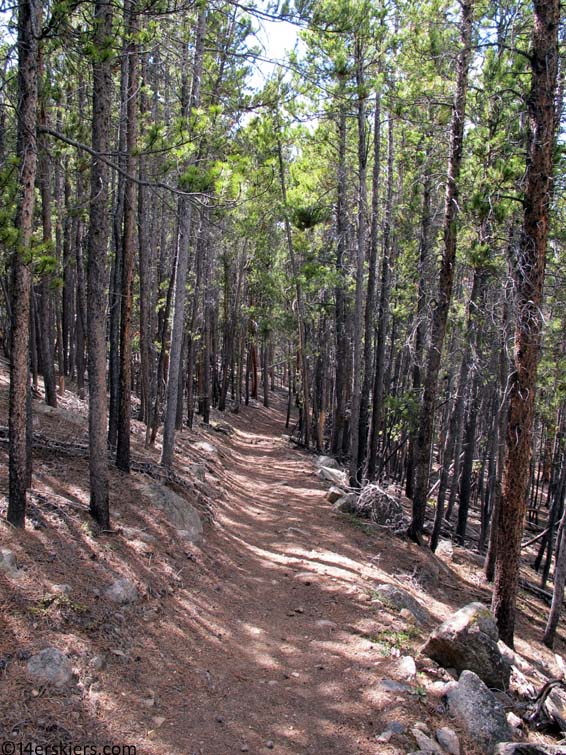 Clear Creek, looking back towards the previous segment: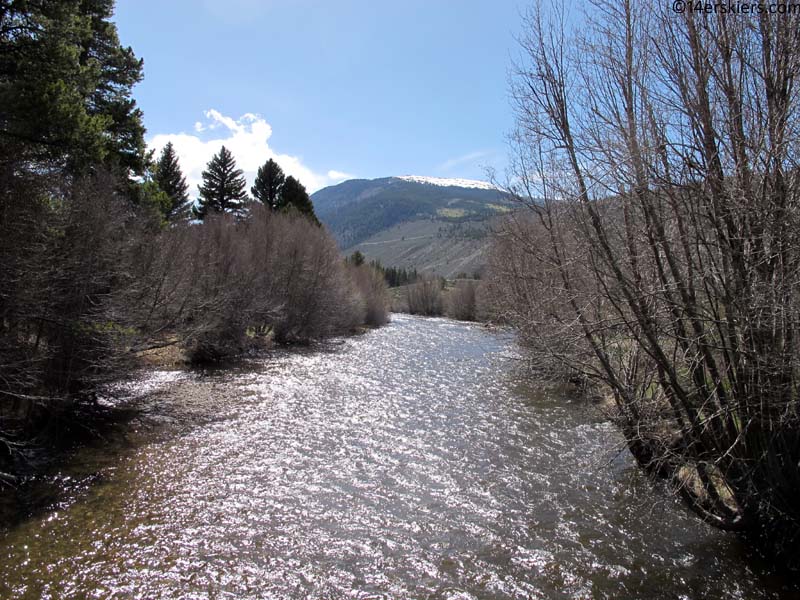 I might not be ready for bike season, but it's a start.
Frank
loves snow more than anything... except his wife.  He ensures his food is digested properly by chewing it 32 times before swallowing.He is a full-time real estate agent serving
Crested Butte and Gunnison
and would be honored to send you his
monthly newsletter.
Latest posts by Frank Konsella (see all)