Playing with a New Camera… Lake City Ice Park 1.26.13
(Last Updated On: January 30, 2013)
I'm not sure how many of you have noticed, but for the past few months every photo I've taken has had a black smudge in the upper right hand corner. At the very least, it's been bugging me. Well, when I called Canon about it, they said it would be at least $140 to fix my well-used G9- but if I preferred I could spend twice that to get a G12. I wasn't hoping to buy a new camera right now, but here I am with a new G12.
I really like this style of camera. It's not quite a SLR, but it is packed with features and an optical viewfinder and most importantly it's small enough to put in a backpack's side pocket and actually use. Years later, I still find it humorous that Pete Sowar took a SLR all the way up Pyramid and took a grand total of zero pictures along the way.
In any case, we'd made plans with Scott Yost to head down to Lake City to spin some laps within the ice park. We'd been warned that the park was getting busy lately, but when we arrived there was only one other group there. Perfect. We weren't there long, however, before some other groups arrived along with two van-fulls of WSCU students. Now, ice parks are a place to learn- after all, that's why relative newbies like ourselves were there. But I'm still not sure if I find it entirely kosher to set up ropes on half a dozen routes and leave them there all day long, especially at a park the size of Lake City's. Our choices ended up being pretty limited and I think I'll stick to weekdays from here on out.
Scott gearing up. I shot this in a mode that only colored his jacket- the rest is black and white. You can do this with most photo editing software as well, but it was fun shooting it like this.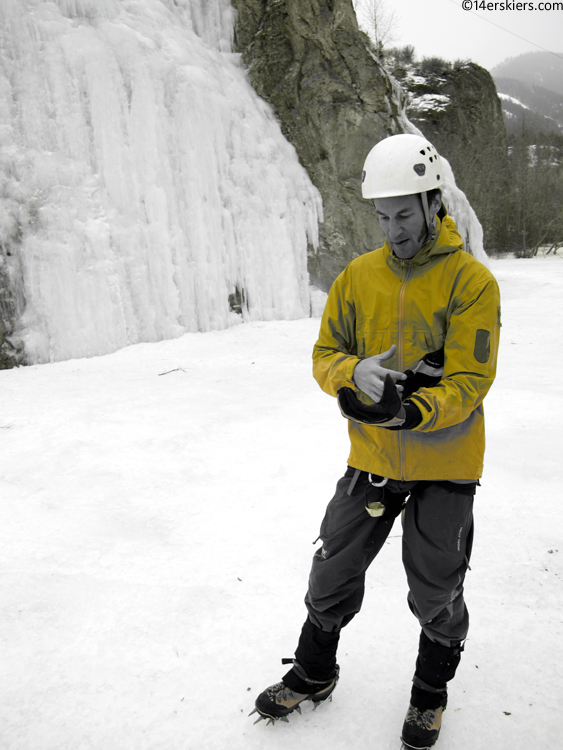 Scott, same mode: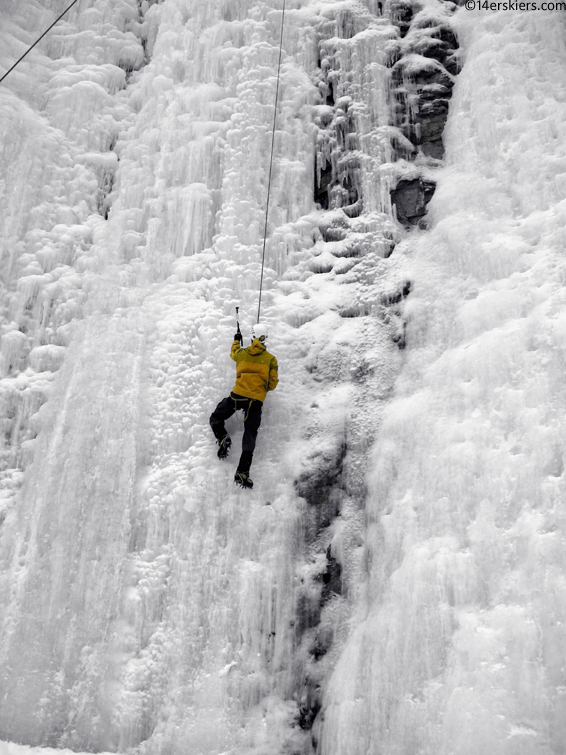 Here's Scott again, this time in regular mode: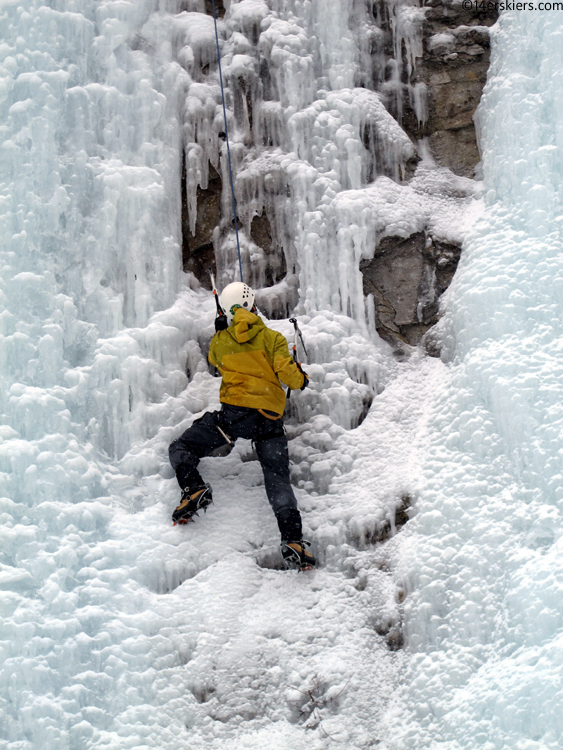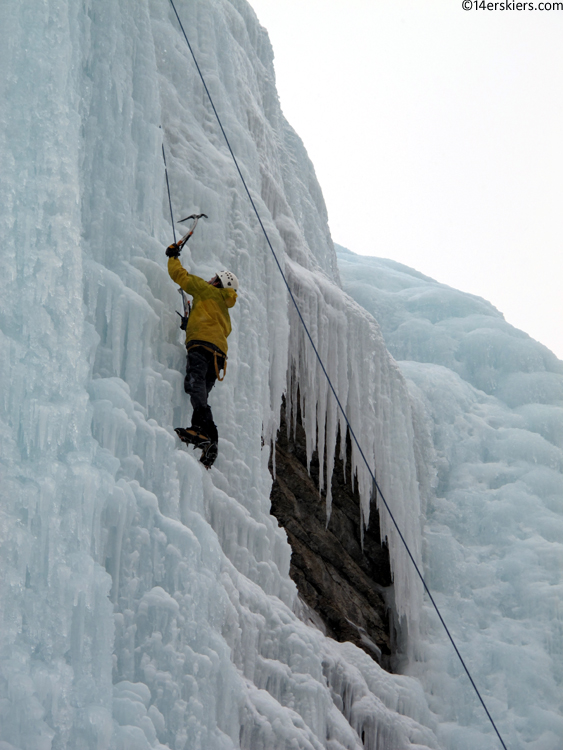 Brittany:

Another fun shooting mode is tilt-shift, which kind of makes everything look like a model. Again, this can be done after the fact on many photo editors.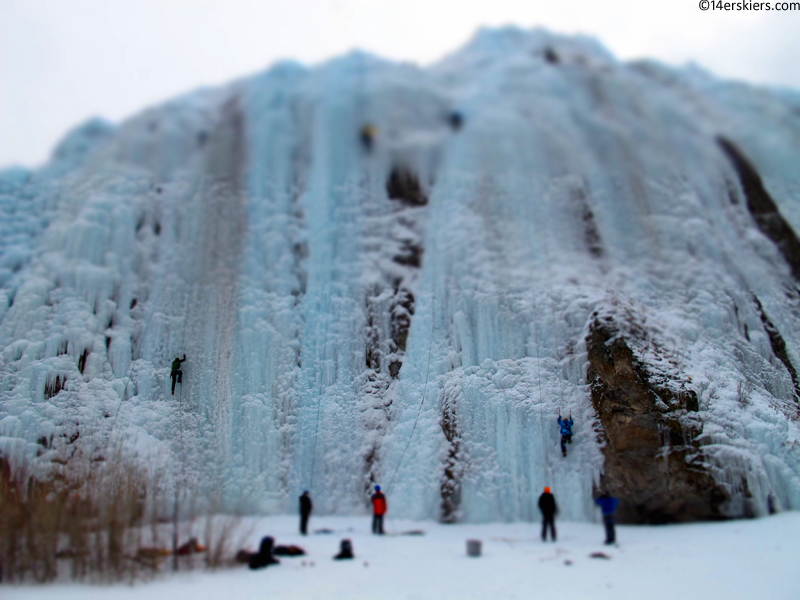 Tilt-shift Brittany: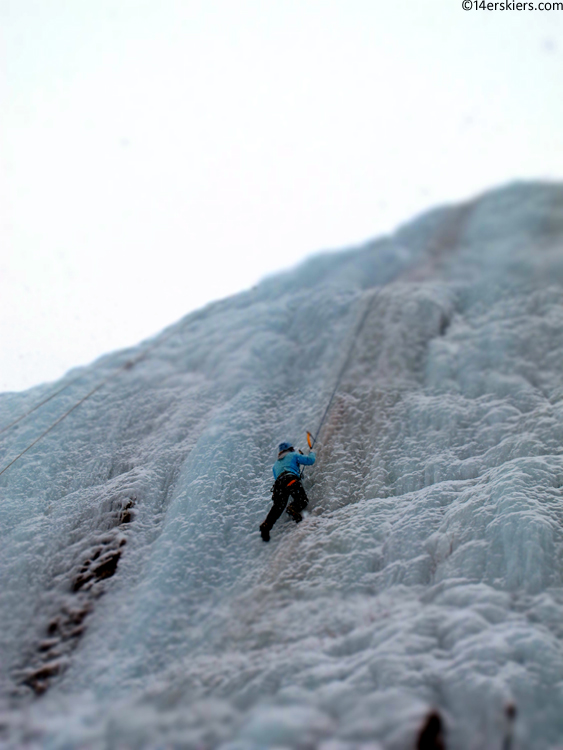 One more mode I played with was the fish-eye. obviously a real fish-eye lens on a SLR is better, but this was still fun to play around with. Scott: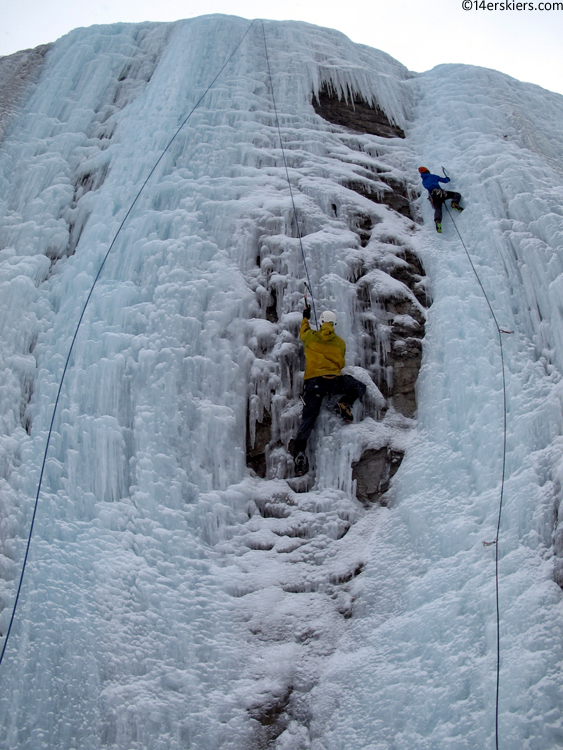 and Brittany: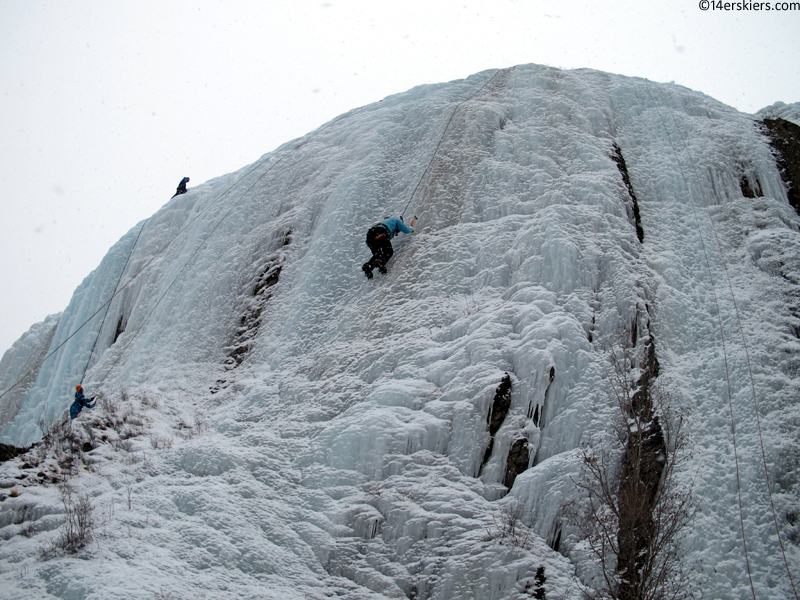 Brittany took some photos, too. Here's one of Scott: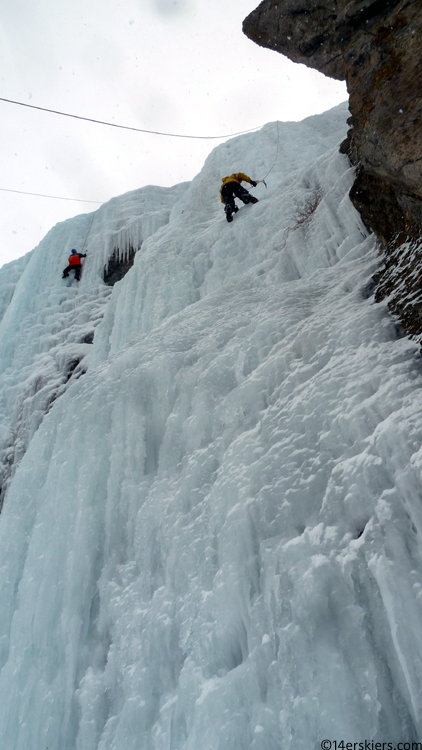 And one of me: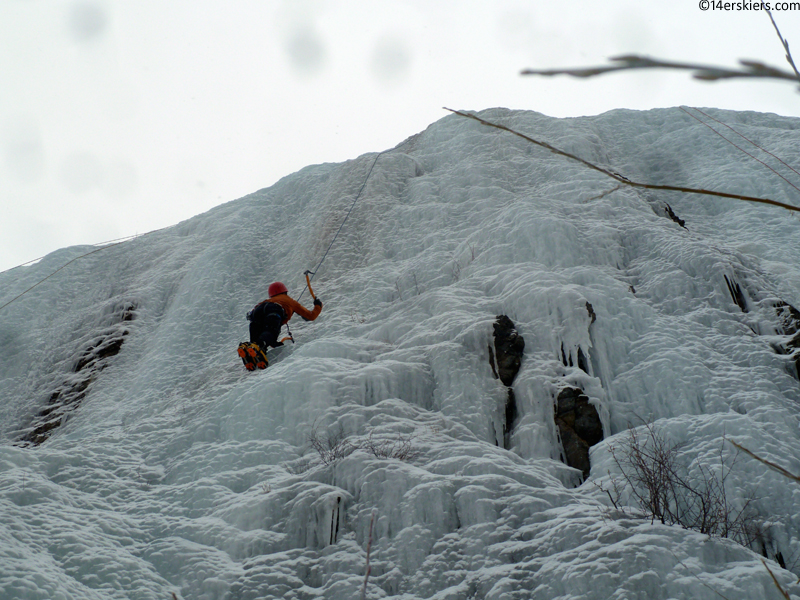 Finally, here's one of me showing off my technique. Tongue out, big swing, no wrist flick. (Yes, I see the irony of a newbie whose form is probably almost this bad on a regular basis cracking jokes. It's just a joke)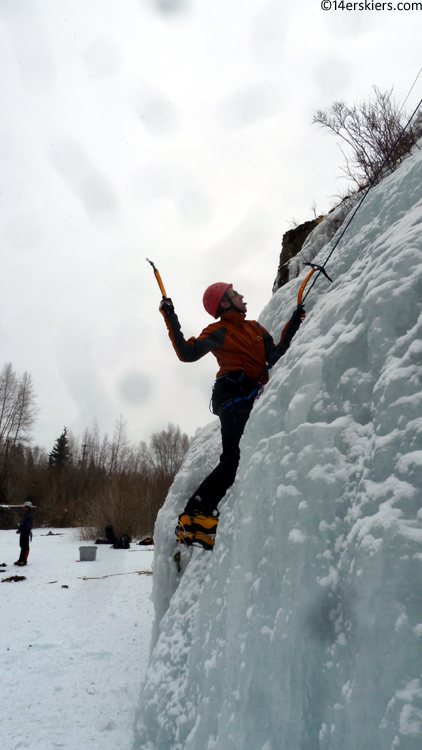 Looking for some climbing gear? Mountain Gear is your spot.

Frank
loves snow more than anything... except his wife.  He ensures his food is digested properly by chewing it 32 times before swallowing.He is a full-time real estate agent serving
Crested Butte and Gunnison
and would be honored to send you his
monthly newsletter.
Latest posts by Frank Konsella (see all)