Escape From Colorad-atraz. Part 2. NJG Couloir and Serac Skipping
(Last Updated On: January 27, 2013)
Our first day in the bc of BC was a perfect bluebird day, a bit of a rarity in that part of the world. After a quick snowmobile bump thanks to my good friend and guide for the day Jon Johnston, we made our way up-valley to our first saddle of the day. (As always when I'm in this neck of the woods, this TR is operating under the "no-names" rule when it comes to locations.)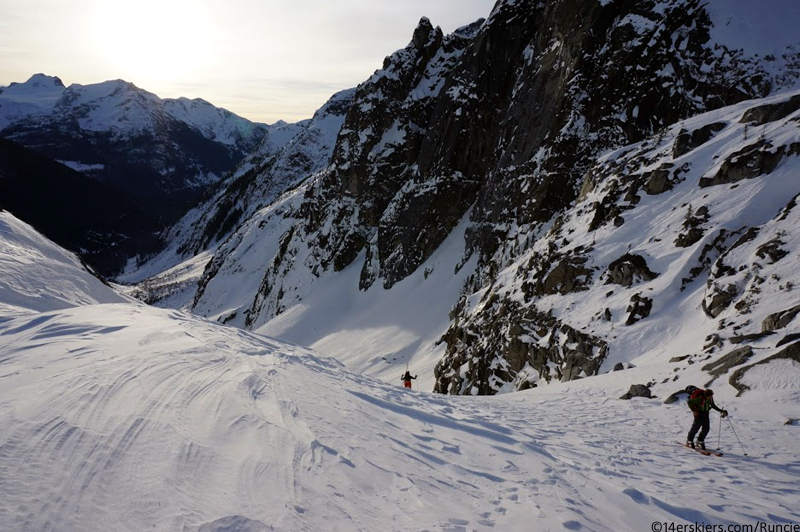 As you can see from the photo, the wind had had its way with the snow in this area, so we weren't harboring any allusions of skiing and powder. Thankfully the snow and weather were still perfect for skiing big lines, and Jon had a steep couloir in mind for our first run. She was a beauty for sure, with a steep rampy dogleg exit. Jon led the way, roped up in case the bergshrund wasn't completely covered (it was).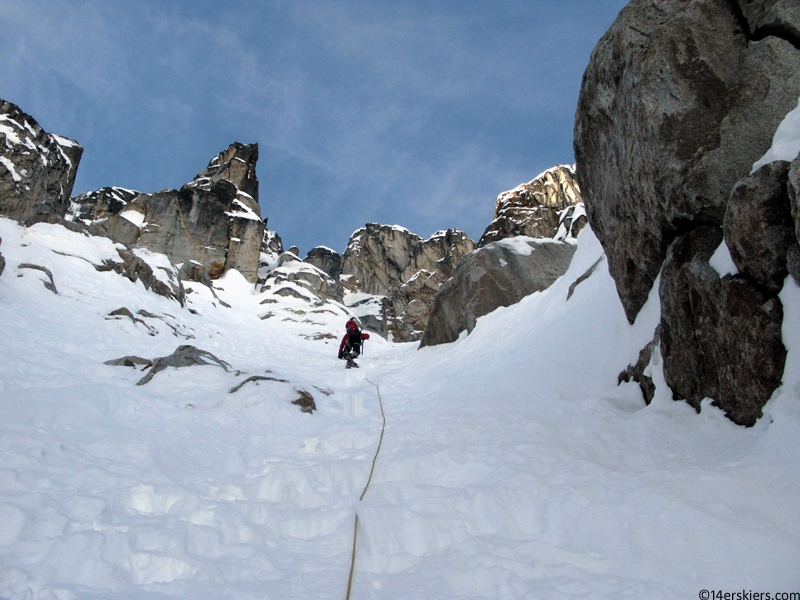 The climb was steep and fun- here's some photos: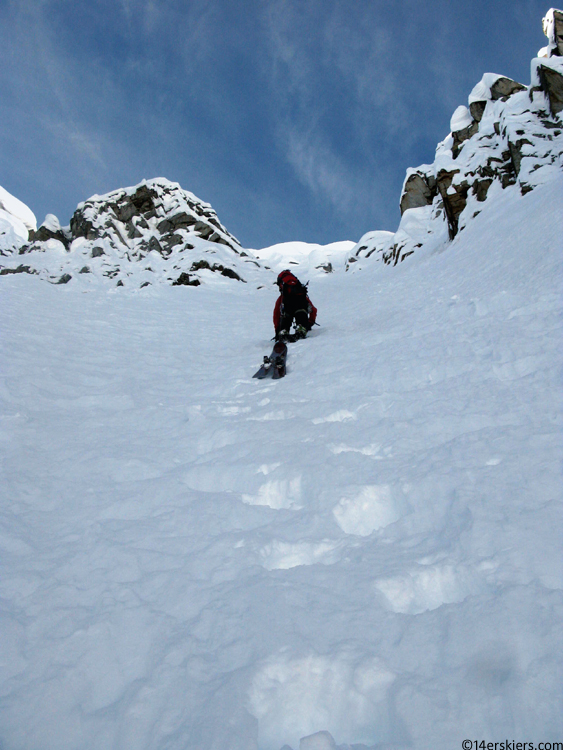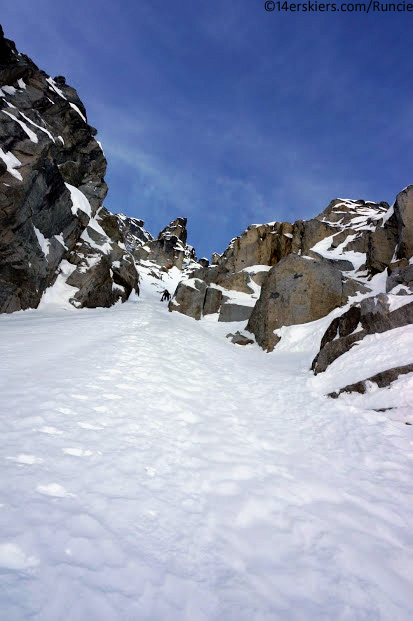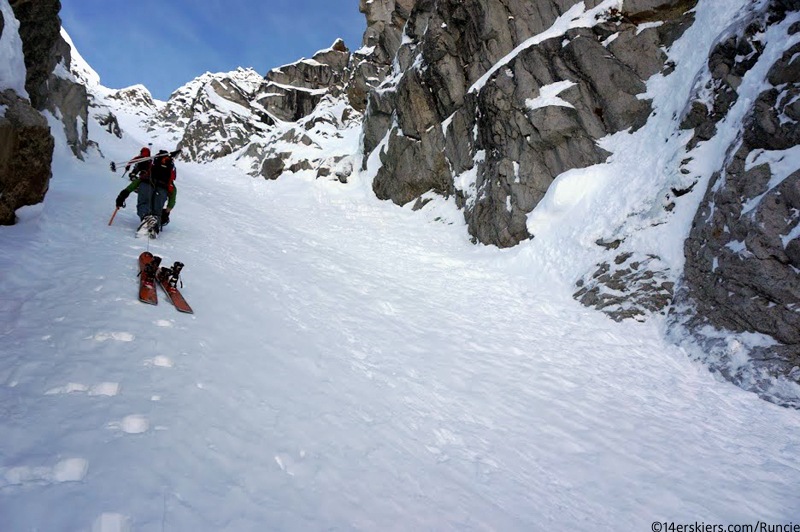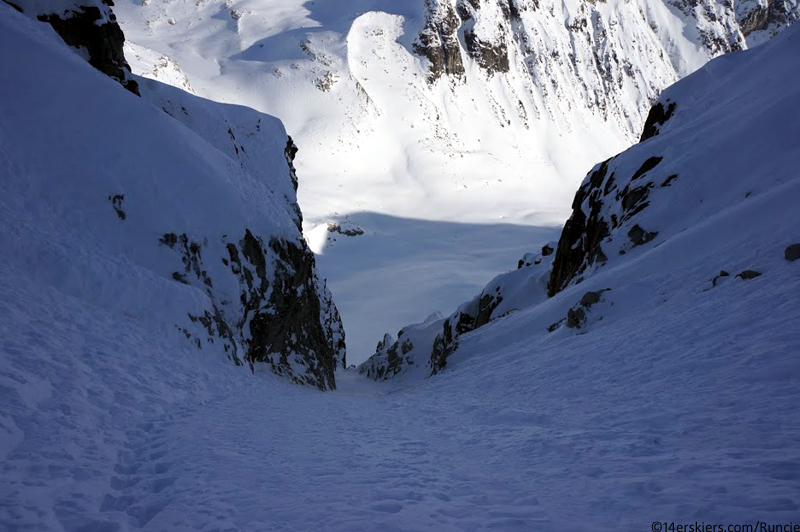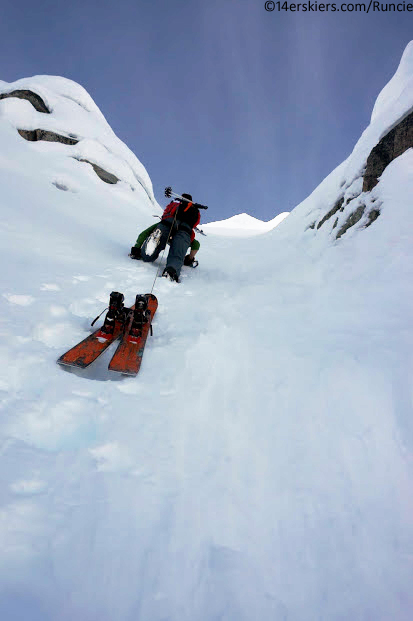 The view from the top, looking down. The snow was a little variable, with real exposure, so we were definitely skiing slowly and deliberately.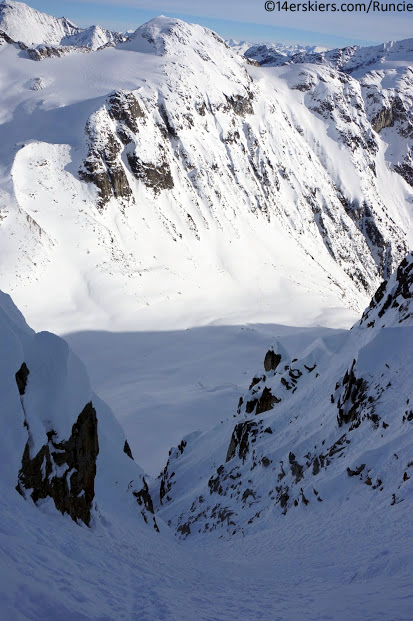 Tom Runcie, making his way down the NJG Couloir: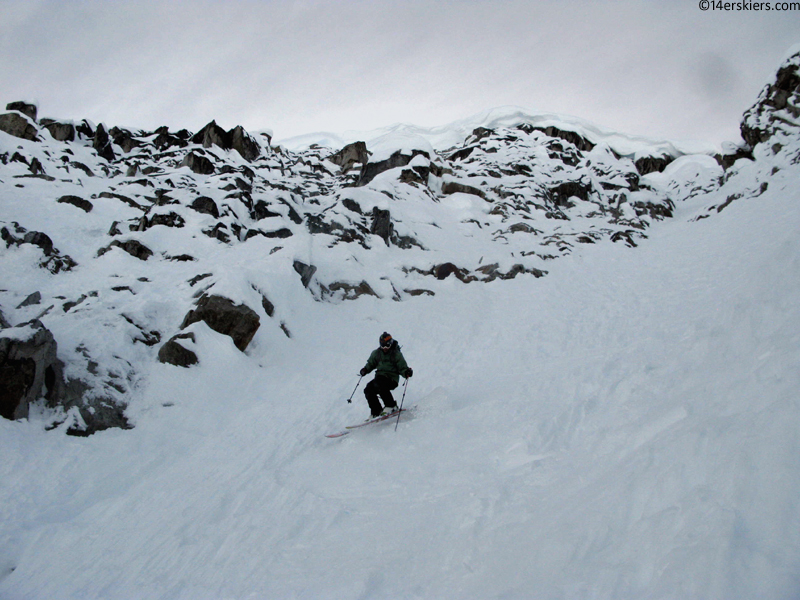 Nothing like a whippet in the photo to make it look more core: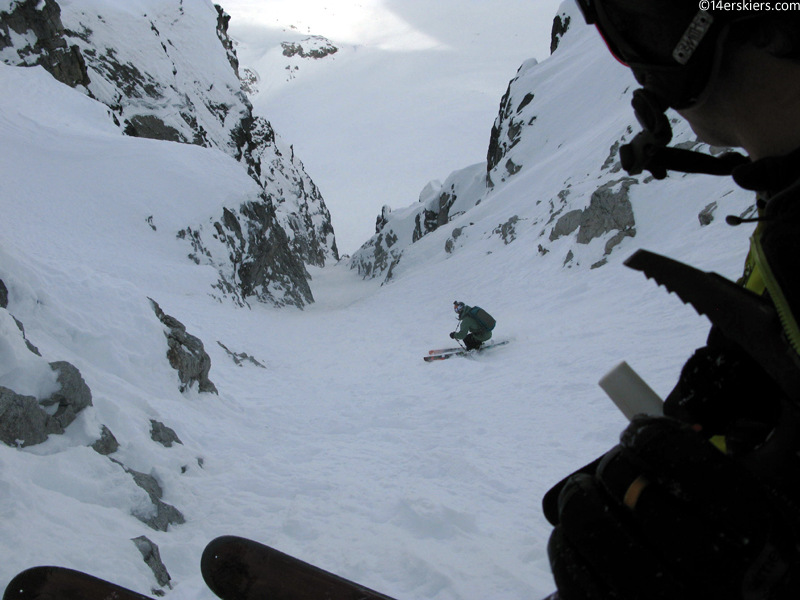 Jon: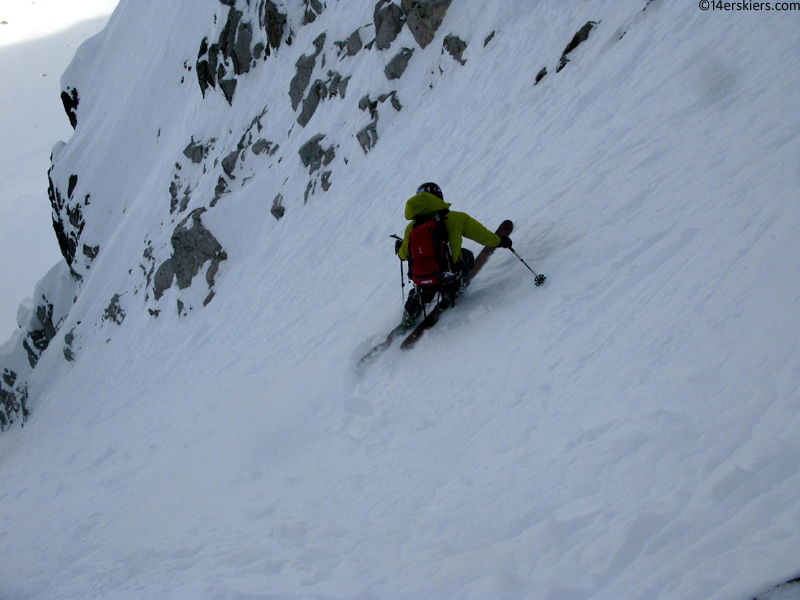 Tom: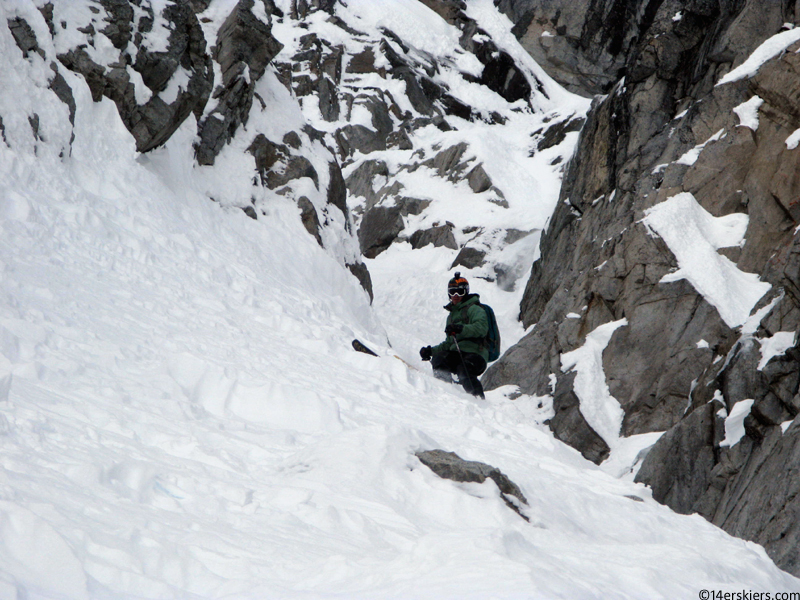 Jon: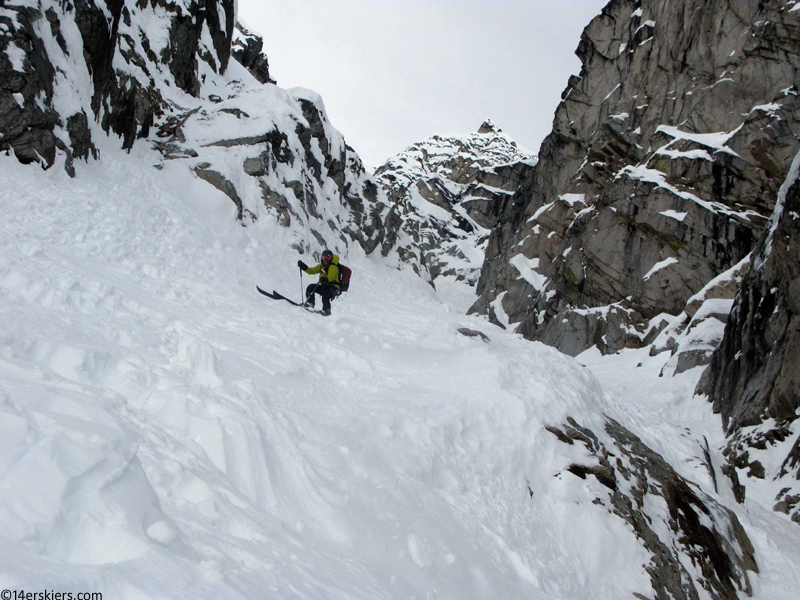 We geared back up and made our way to the second run of the day. The line we skied is dead center.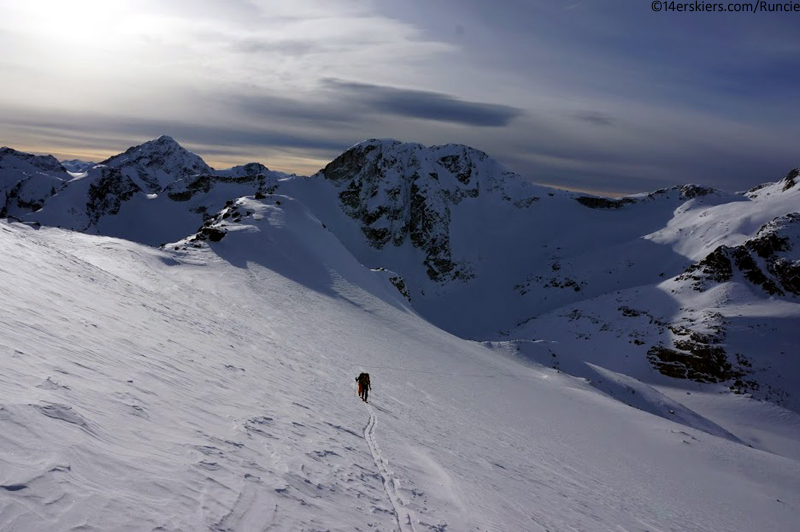 The second line of the day had a short steep rollover at the top, but quickly mellowed out and was sheltered enough to harbor some nice snow that escaped the wind. Tom: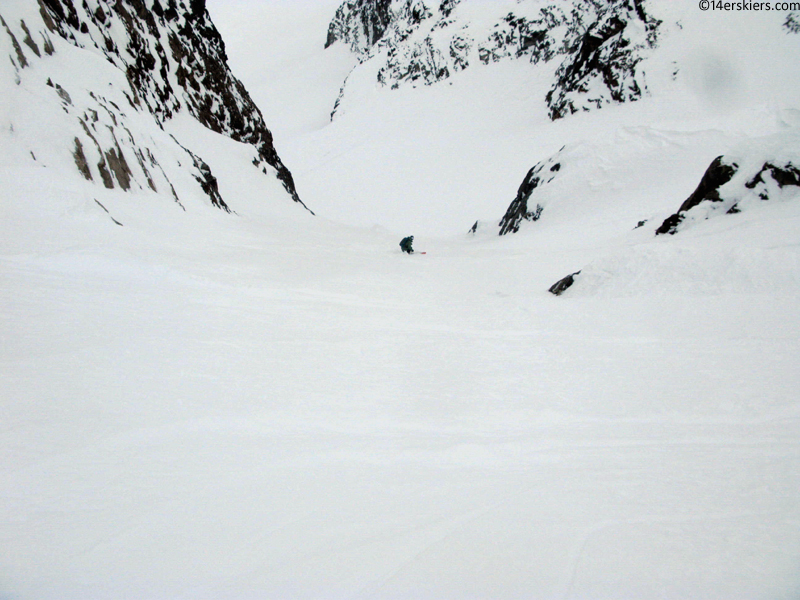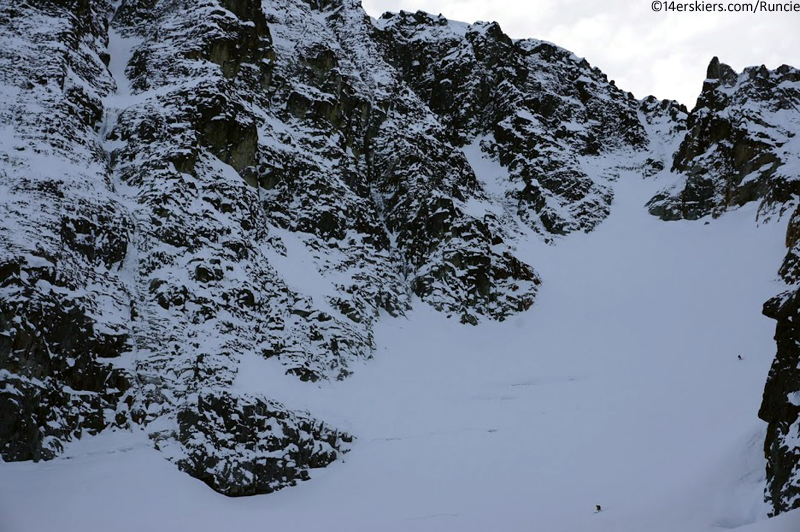 We were definitely on a glacier at this point, occasionally skiing over cracks that were mostly covered crevasses- that gets your heart skipping a beat or two. Even more interesting, though, were the seracs that we began to ski by.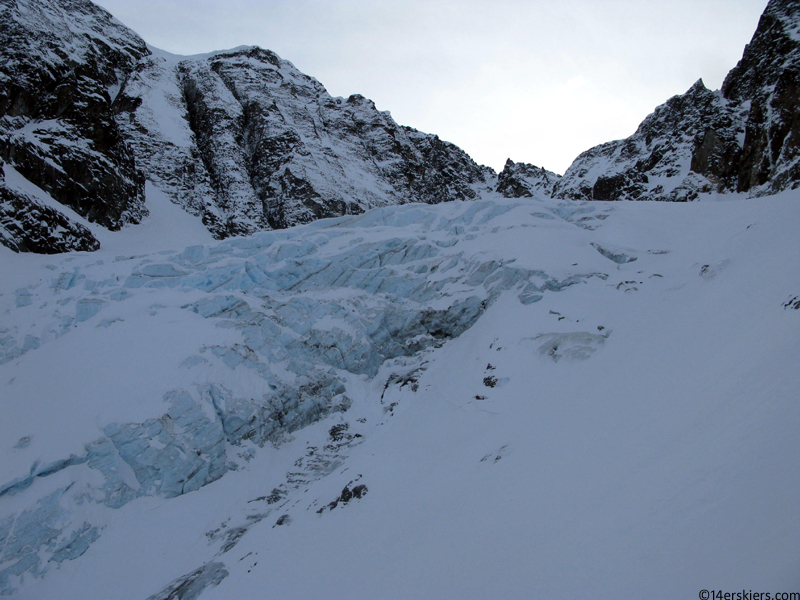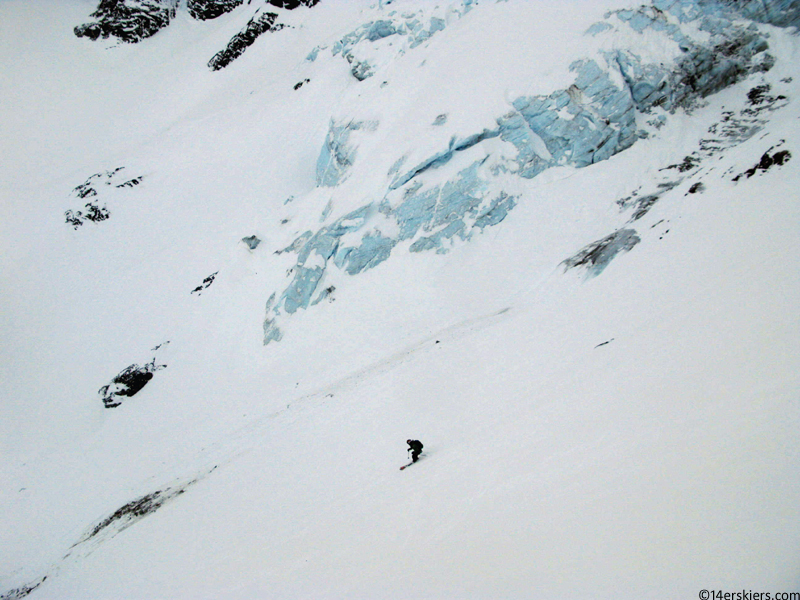 Obviously, we had been surrounded by spectacular scenery all day. We have lots of scenic shots from the day, but here's just one, of Whitecap: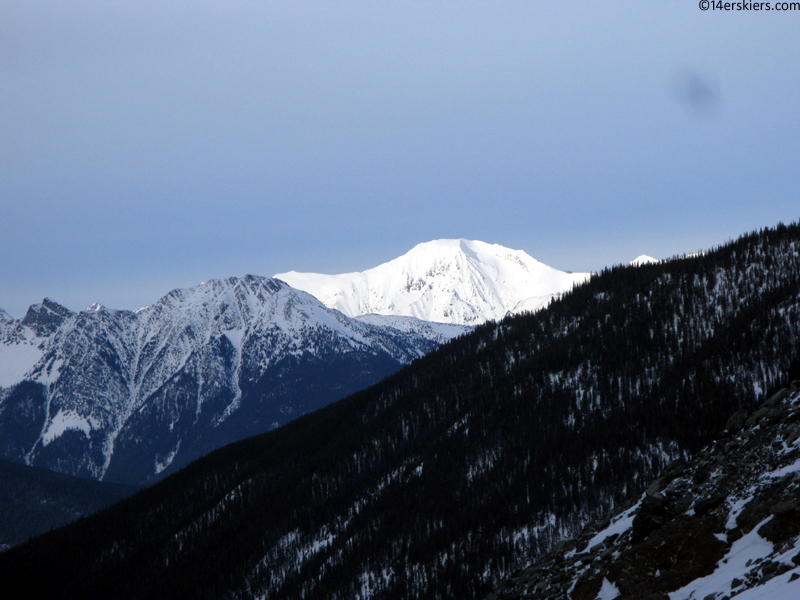 The final gentle skin of the day: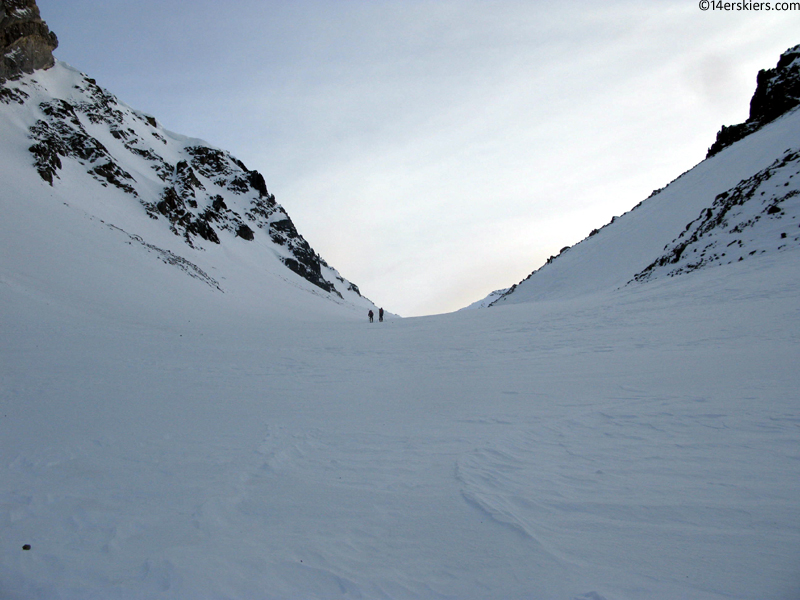 The third run of the day would count as a nice run here in CO, but on this day it was more like the icing on the cake, despite being a nice slope with a lot of vert left at the end of the day. It even had some tracks on it- from heli skiers.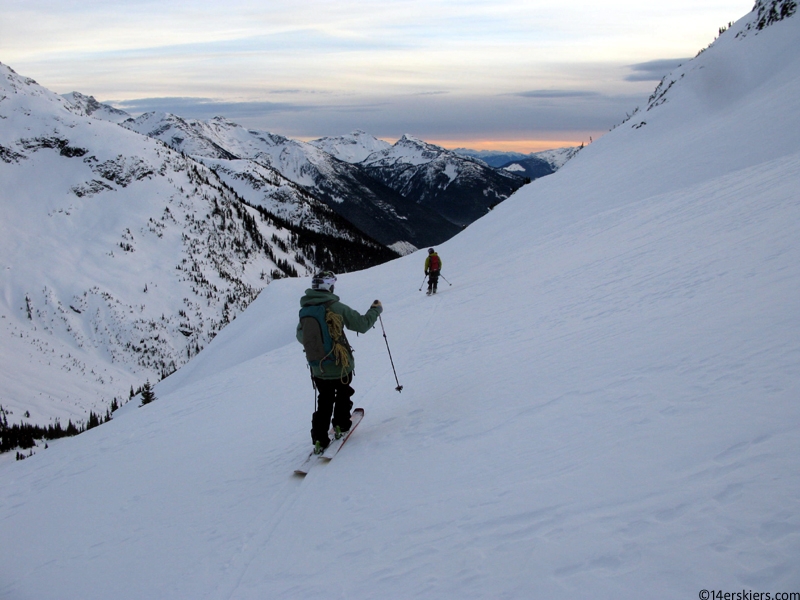 Just another great day in the Coast Mountains. Thanks Jon!
Need a new rando rope for your next adventure on glaciated terrain? Beal makes some great ones:

Frank
loves snow more than anything... except his wife.  He ensures his food is digested properly by chewing it 32 times before swallowing.He is a full-time real estate agent serving
Crested Butte and Gunnison
and would be honored to send you his
monthly newsletter.
Latest posts by Frank Konsella (see all)