The Canyonlands' White Rim
(Last Updated On: September 25, 2012)
This has been a crazy autumn for me, and I have a ways to go until it's over. Last weekend, it was bachelor party bikefest number two- this time on the famous White Rim jeep road in Canyonlands National Park. I was surprised when my friend Ben Furimsky (the best man at my wedding) mentioned early on while we were planning his bachelor party that riding the White Rim was something he had always wanted to do, since his summers revolve around slaying fish with his flyrod more than riding his bike. I was even more surprised when the other party planner, Ben Morello, was able to get a camping permit just a few weeks ago.
The White Rim is usually considered to be roughly 100 miles in length, including Mineral Bottom road and Highway 313. While this sounds like a ton of miles, they're mostly easy road miles- in fact the only other time I've been on the White Rim we did it in a day. Others suggest as many as 4 days to do the loop. In an effort to make it easy for everyone to join (i.e time off from work), we hoped to do it in 2 days, although in retrospect, with our camp location at Potato Bottom, we ended up riding most of the actual White Rim road in just a day anyway. 66 miles in one day, on a bachelor party- probably not the best idea although we made it work.
A few of us left early and found a nice campsite near the White Rim with plenty of time to watch the sun go down while we waited for the others to arrive: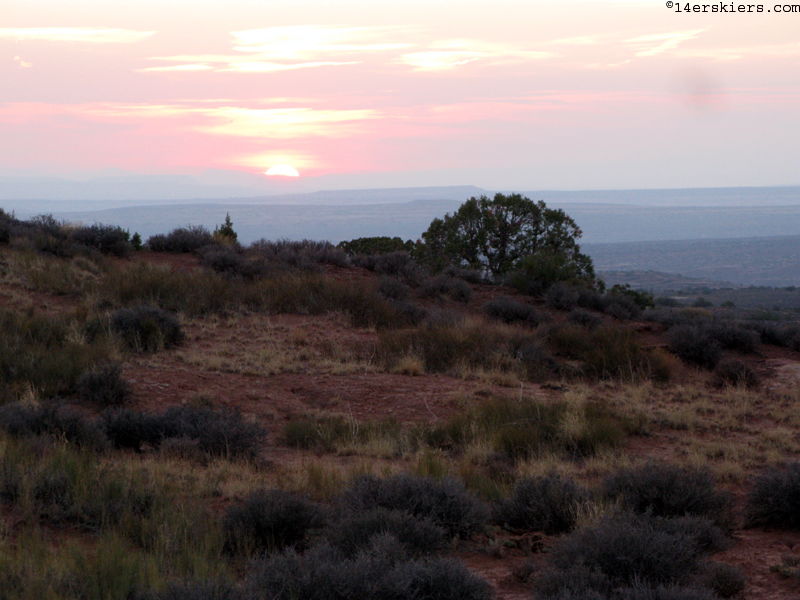 After a late and crazy night we did our best to get going but it was still 11:30 by the time we had our permits and rolled out from the Island In The Sky Visitor Center. Even worse, the support vehicles didn't have enough gas so they headed back towards Moab while the rest of us rolled down Shafer Canyon.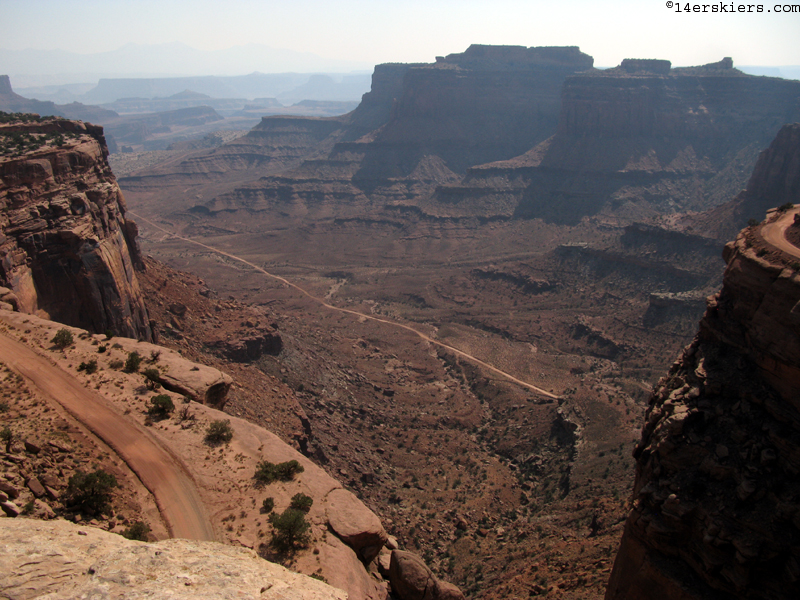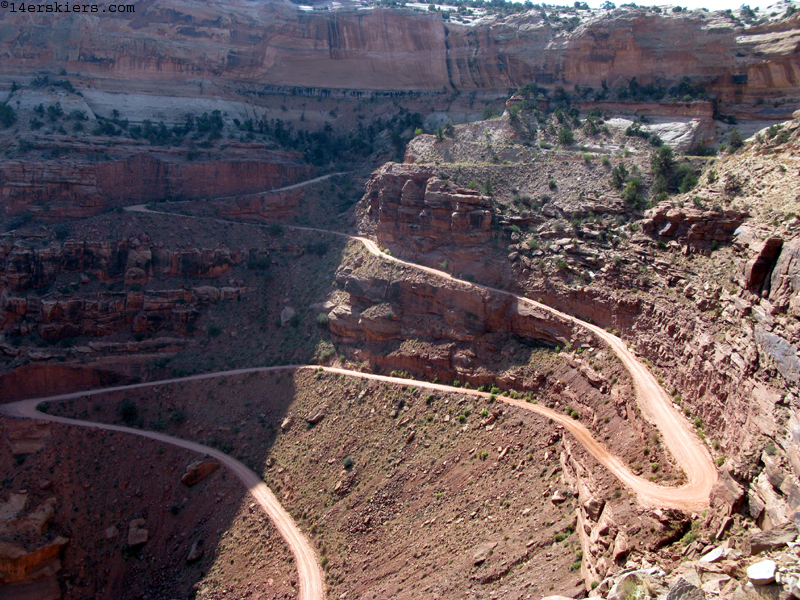 The White Rim is a road. If you're on this route, don't expect to get rad. You're just going to ride, and it's so technically easy you won't get off the saddle much. though you will see amazing scenery, like Musselman arch.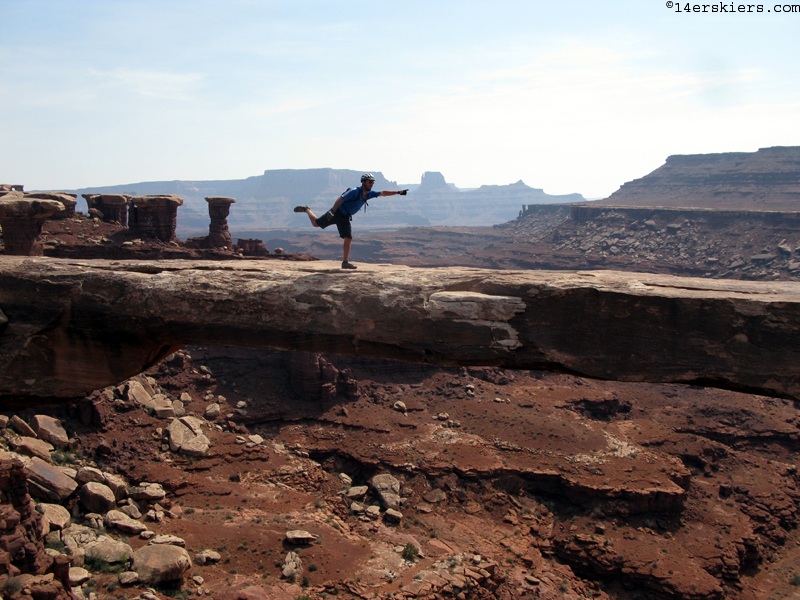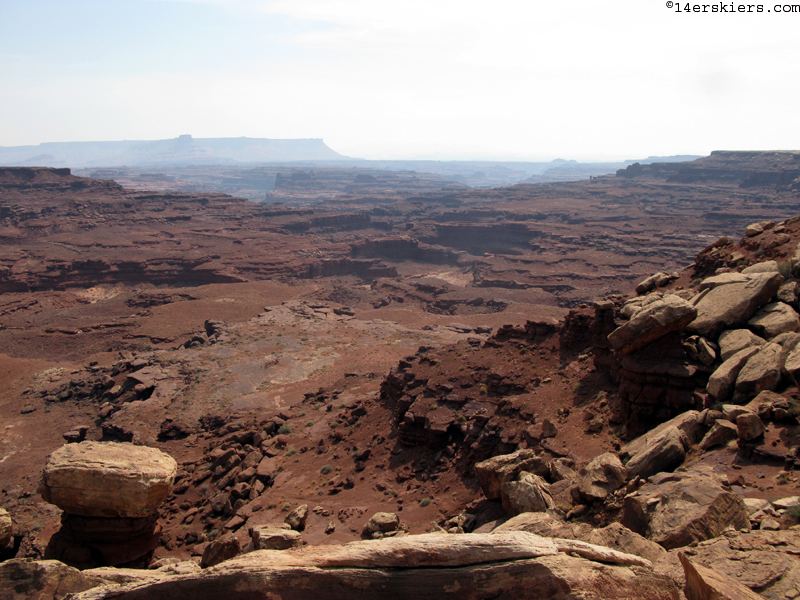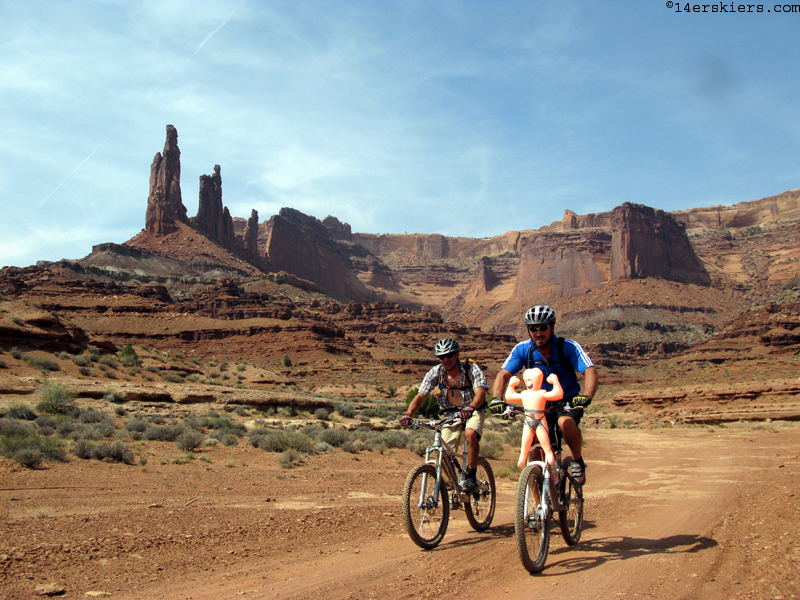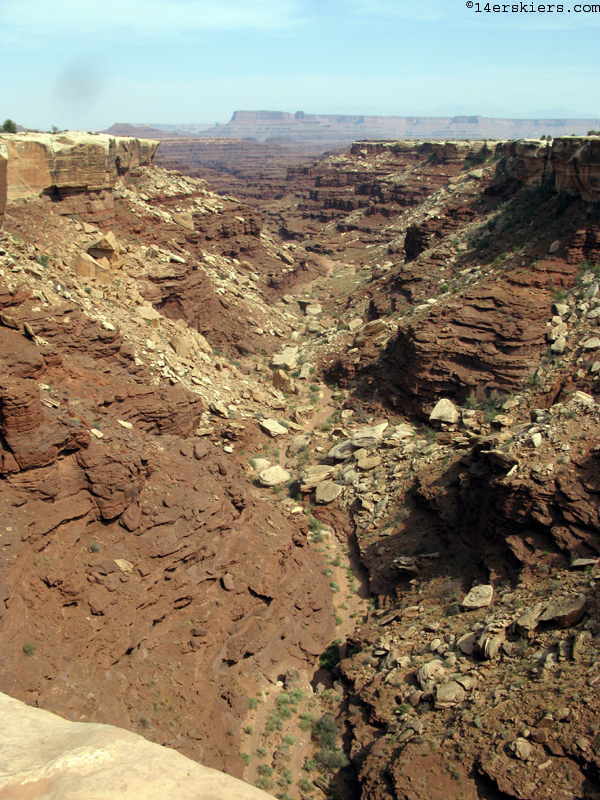 The bachelor: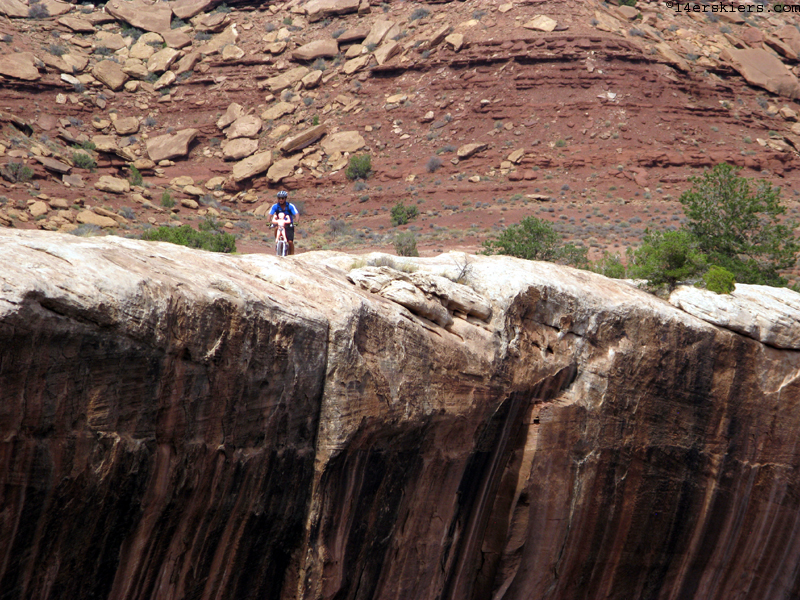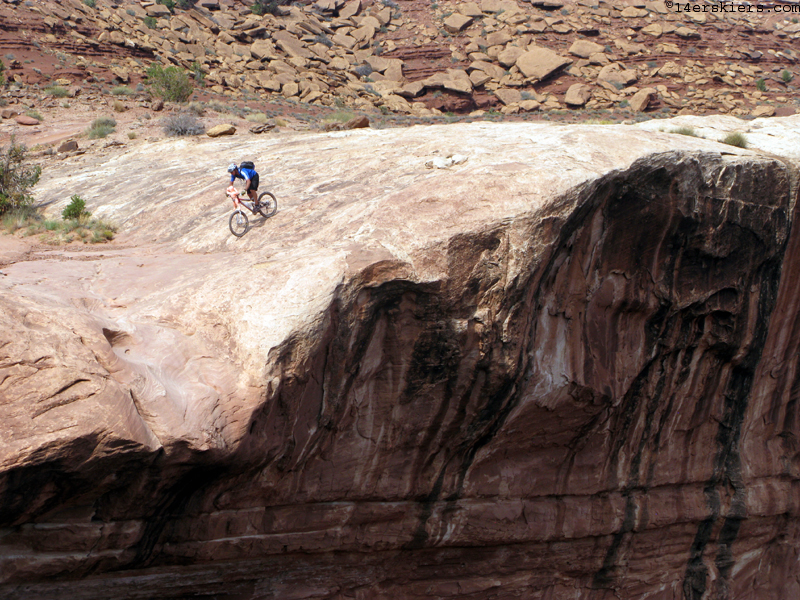 The White Rim isn't going to shred itself.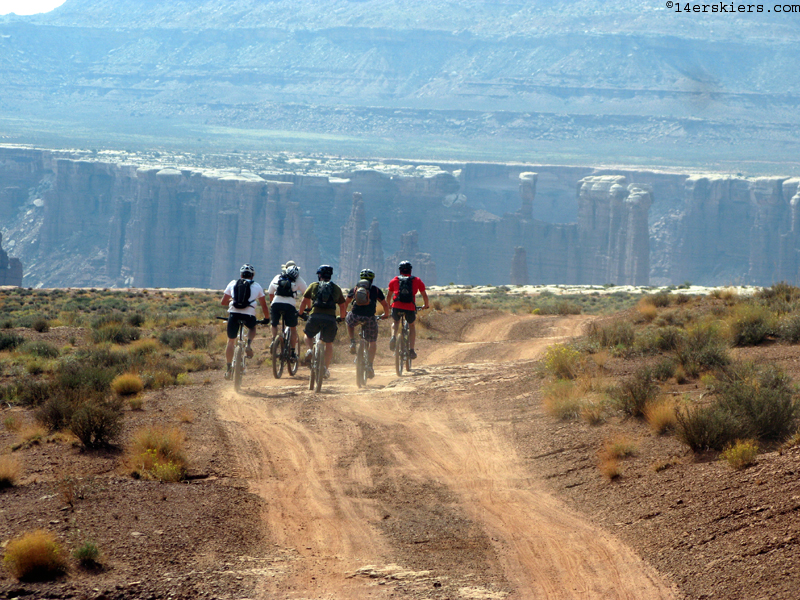 Scenics. Simply amazing scenery around almost every corner.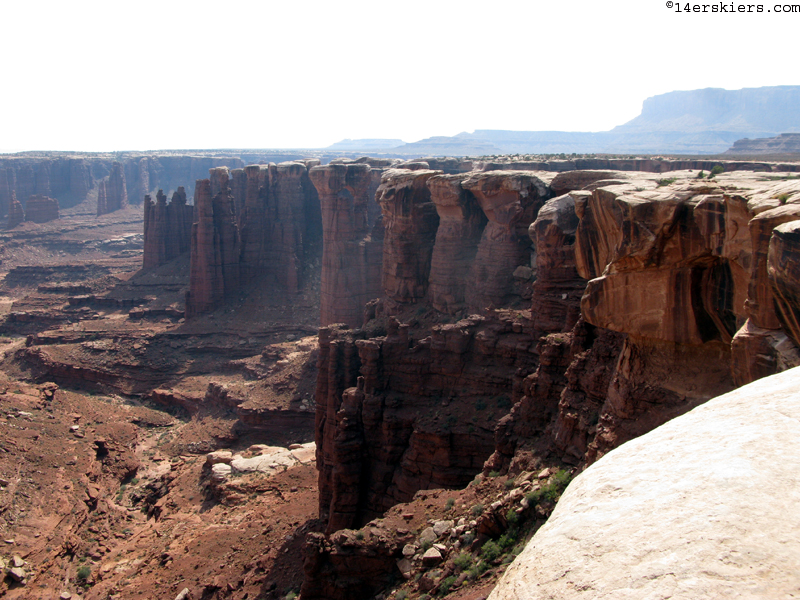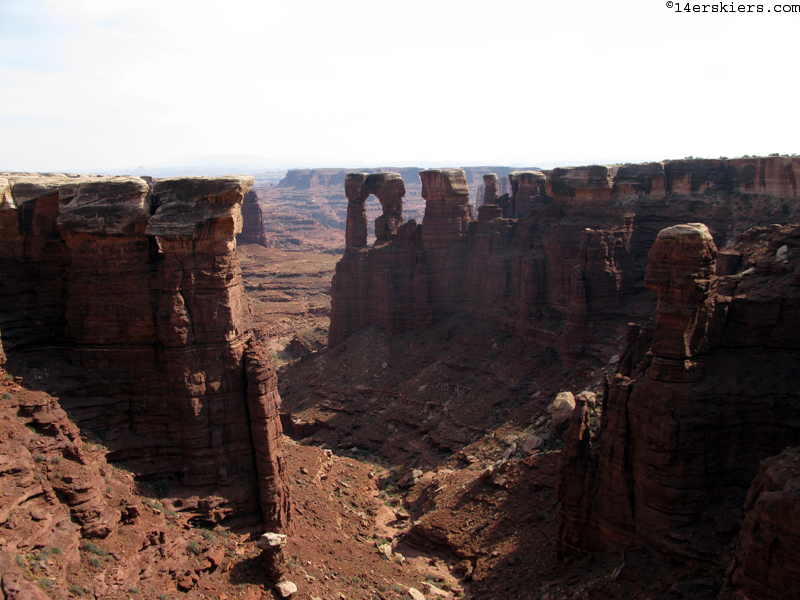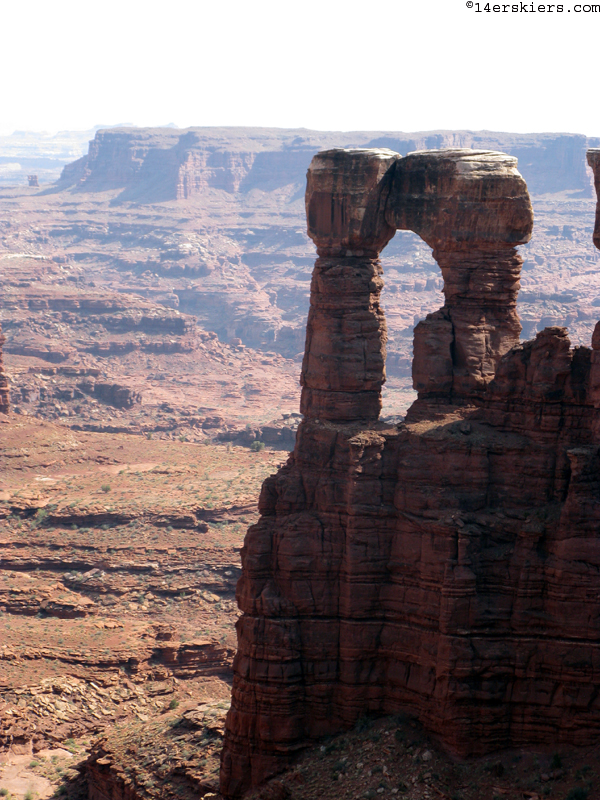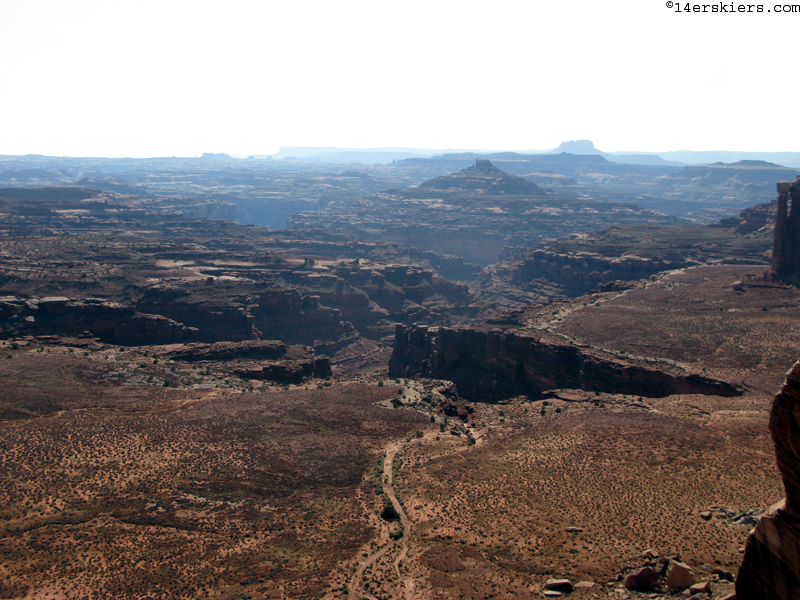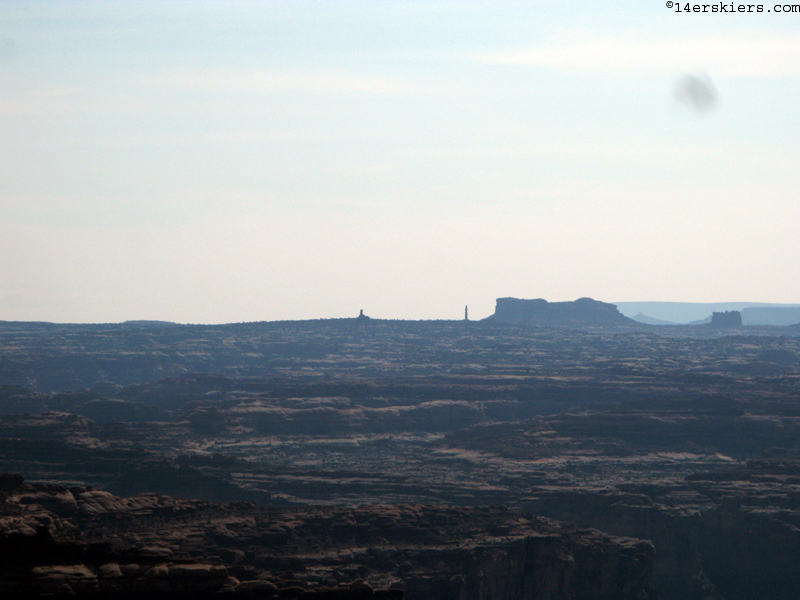 I think this is the maze district, though I can't say definitively. So many times on this trip I found myself wondering about the earliest explorers in the desert, and how hard it must have been. Same for the Uranium prospectors.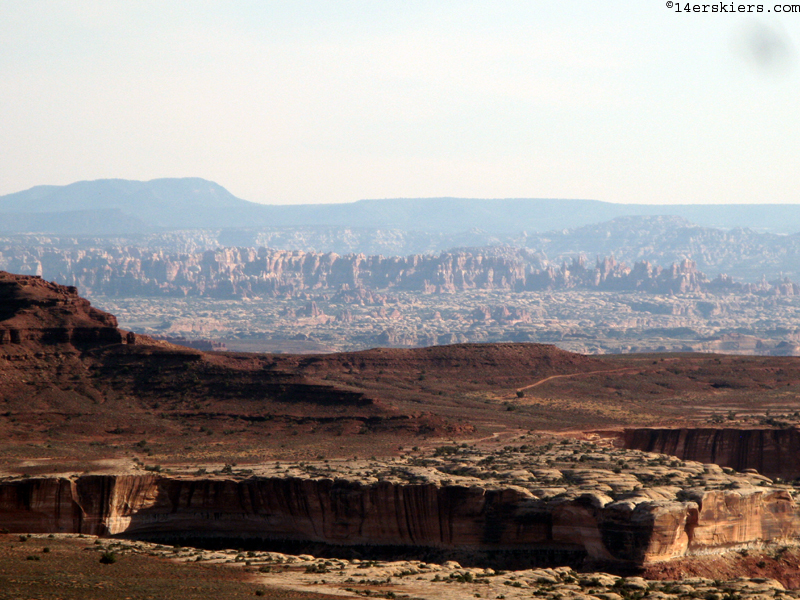 Here's Danny, crushing the only major climb of the day, Murphy's Hogback.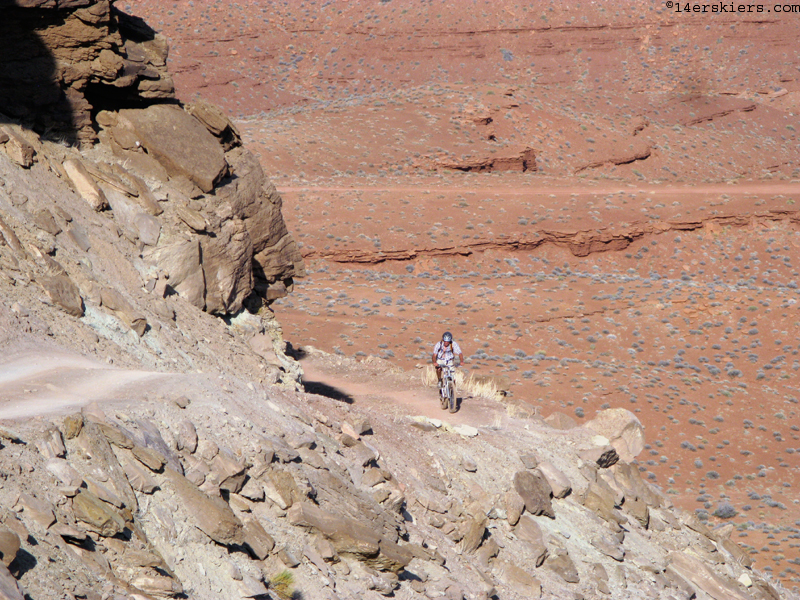 More amazing scenic riding: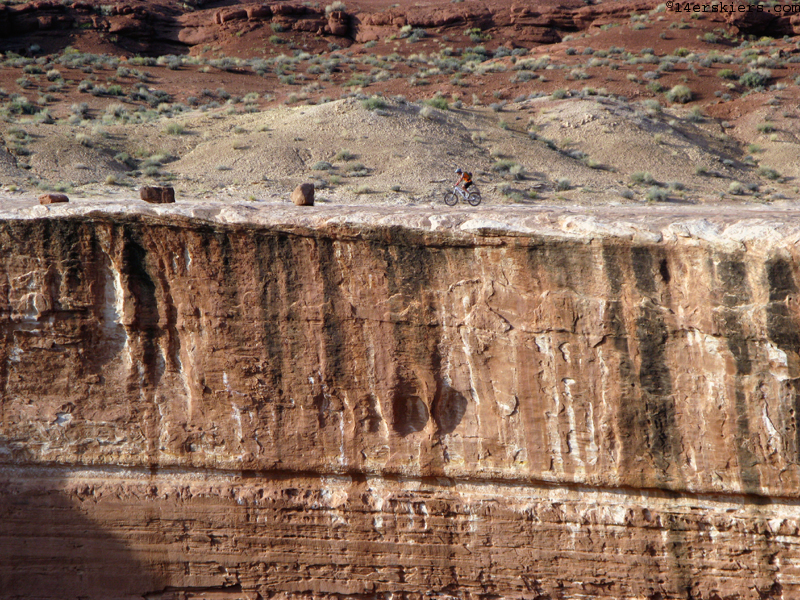 Finally, as the sun was beginning to set, we approached our campsite, Potato Bottom, on the banks of the Green River.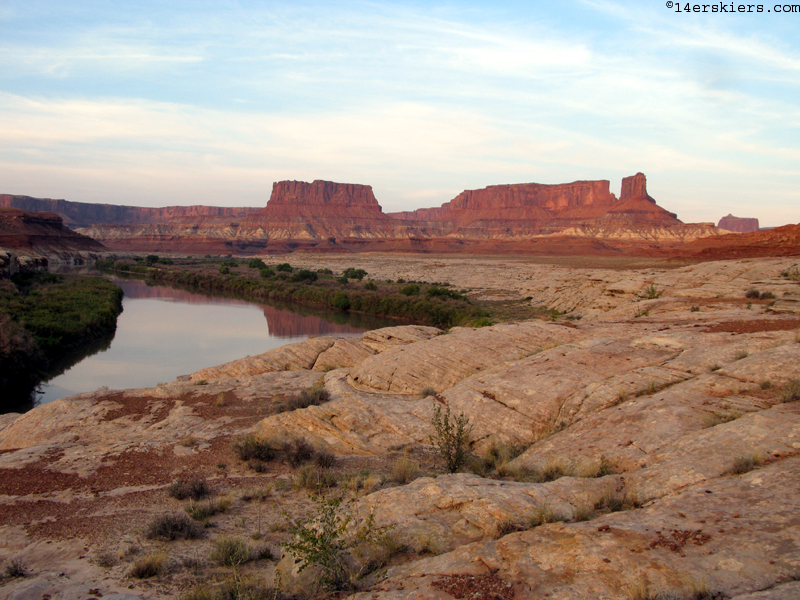 It should be noted at this point that the support vehicles never did catch us. Driving White Rim is barely any faster than riding it- so we had a while to wait for dinner. That would be one piece of advice for riding the White Room- make sure the support vehicles leave at the same time. In any case, after a mellow night with a bit more sleep that the night before, those of us who were still up for riding headed out for day 2. Gary on Hardscrabble Hill: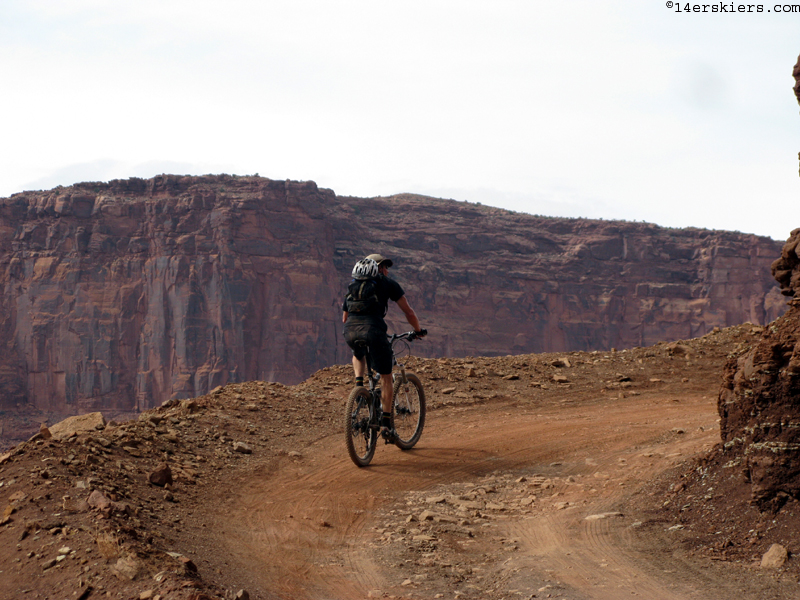 Where's Waldo?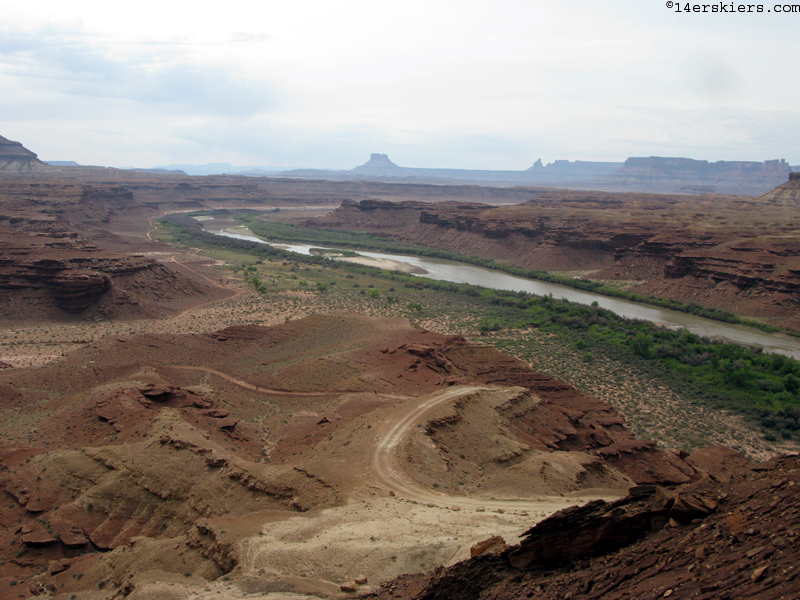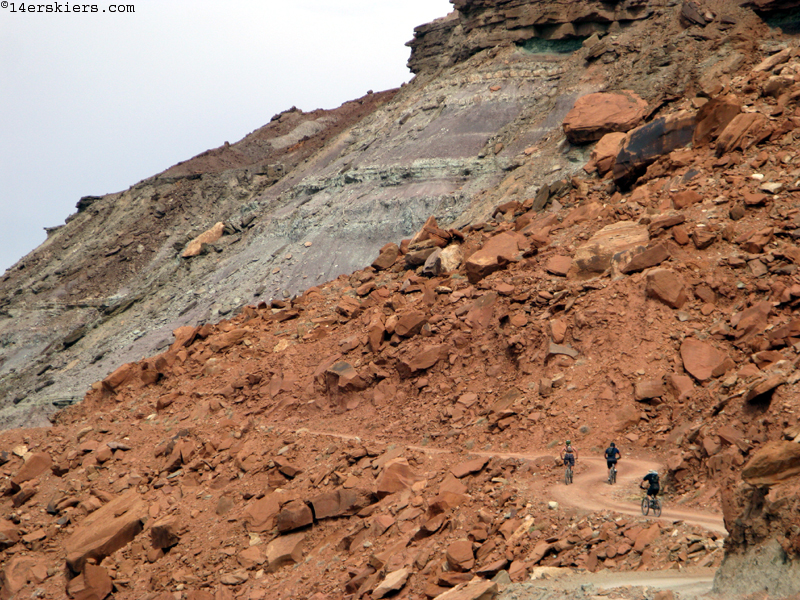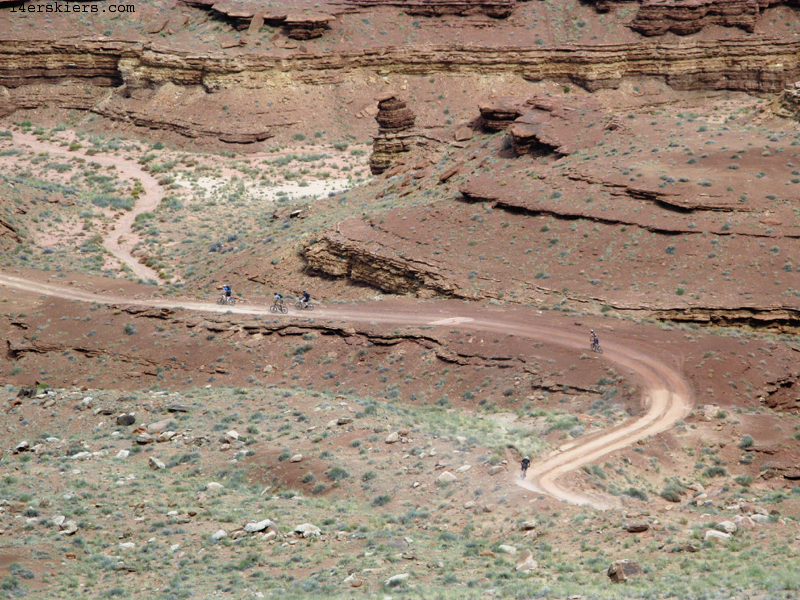 All that was left at this point was the final climb of Mineral Bottom. Topher topping out: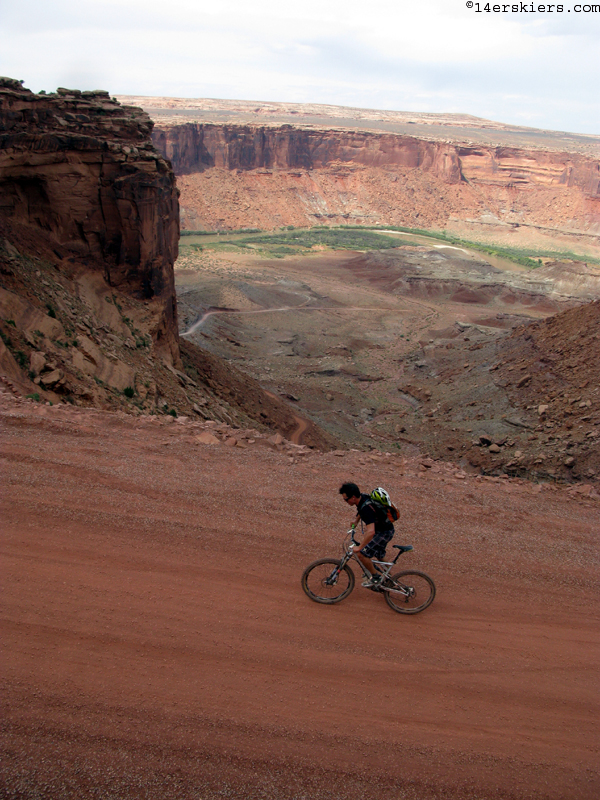 A couple of us kept riding to the highway, rather than wait for the shuttle vehicles to return from shuttling from the visitor center. Tom showed off his own "White Rim" at this point. Temps in the 90's are hot for us mountain folk.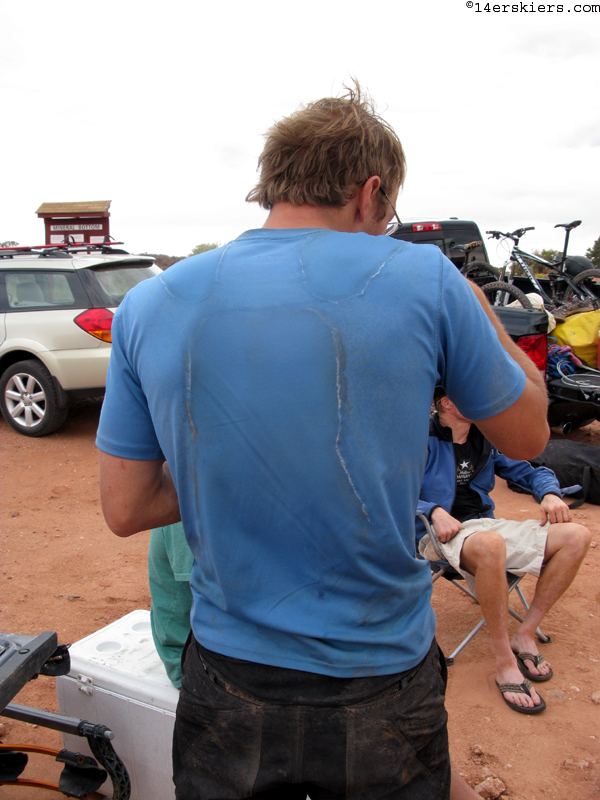 That's about it for the White Rim. It's an amazingly beautiful and scenic ride, and personally I think it's a ride that is worth doing at least once, even if it isn't your style to ride roads for hours at a time. One thing I learned from this trip is that if I do the White Rim again, it will be at one of the extremes- either another one-day tour or else a three/four day tour. Two days felt just as rushed as a single day, without gaining all the mellow sidehikes and desert lounging of a longer multi-day tour.
Frank
loves snow more than anything... except his wife.  He ensures his food is digested properly by chewing it 32 times before swallowing.He is a full-time real estate agent serving
Crested Butte and Gunnison
and would be honored to send you his
monthly newsletter.
Latest posts by Frank Konsella (see all)