CO Trail Segment 1 and 2: Buffalo Creek to Waterton Canyon
(Last Updated On: August 7, 2013)
The previous 2 segments of the Colorado Trail that I rode last weekend in the Cochetopa hills weren't that great. So I had high expectations to reverse the trend on the 1st 2 segments of the Colorado Trail just outside Denver. We chose to run shuttle, which meant these first 2 segments would be mostly downhill as we headed towards Denver. Joining me was an old friend- Mark Walter who originally got me into mountain biking way back in 1985.
Map of Segment 1:

View seg 1.kml in a larger map
And of Segment 2:

View seg 2.kml in a larger map
The trail starts off in the Buffalo Creek burn zone. Roughly 15 years have passed since this wildfire charred the area, and while tall trees certainly haven't returned, the plants have and personally I found this area to be quite beautiful in its own moonscape-like way. Mark: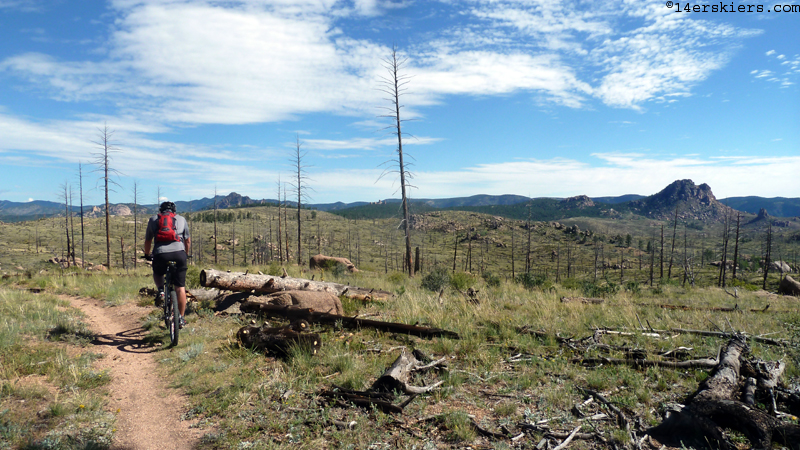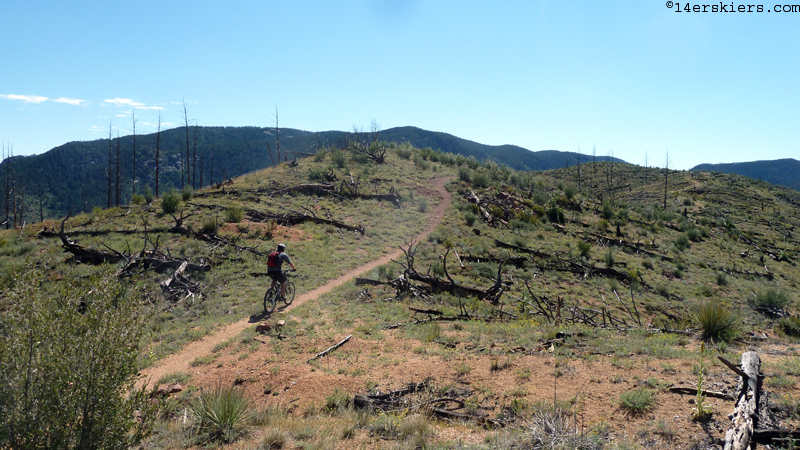 This entire segment goes by quickly in this direction, utilizing the terrain as it dips and dives into small gullies and on small ridges. It is, quite simply, an incredible stretch of trail and comes with my highest recommendation.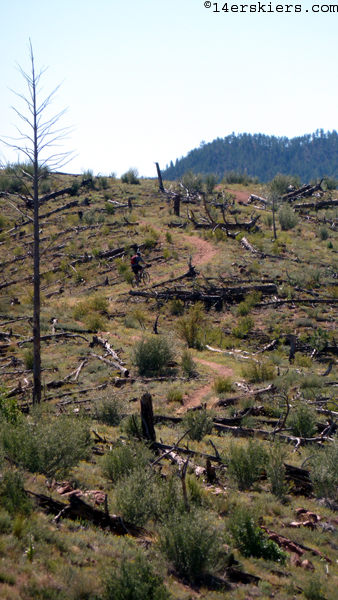 The second segment ends at the South Platte river. From here, it's a climb of a little over 1,000′, but the trail consists of excellent switchbacks and therefore it isn't all that bad. Near the top, I took this shot looking back at the burn area and the river.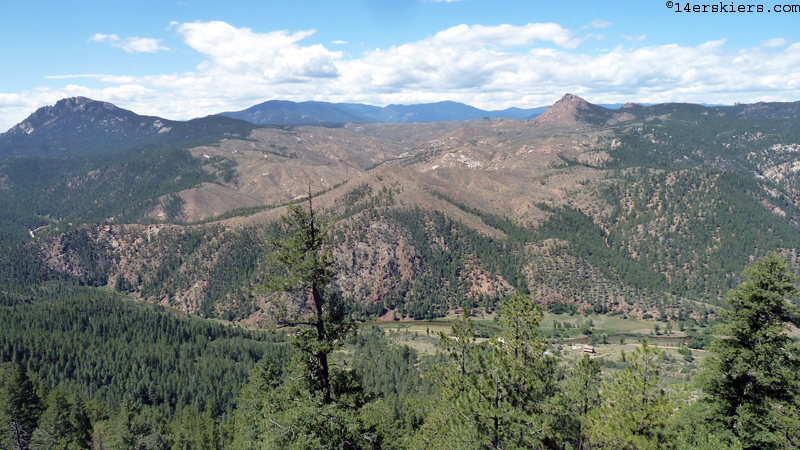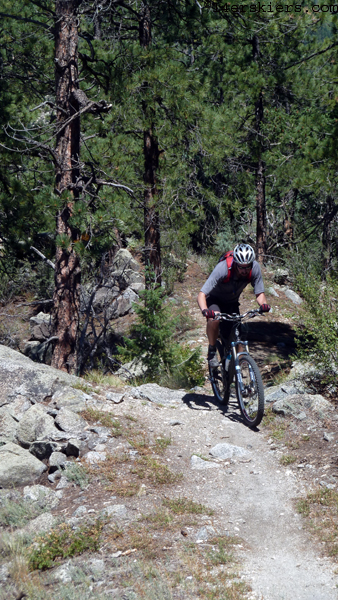 Once again, the CT didn't disappoint when it started descending again. Incredible. One section was practically a jungle (on the hot front range foothills- strange), and Mark commented that it reminded him of the riding outside Seattle, where he lived for a while.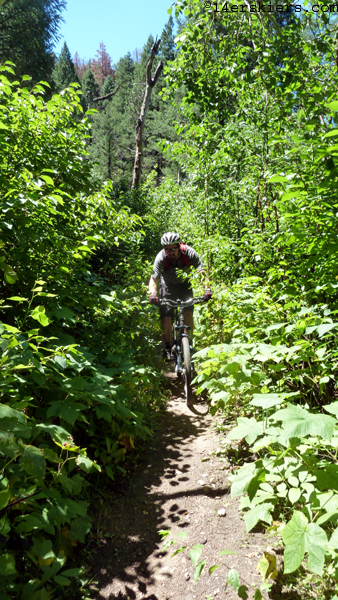 Mark: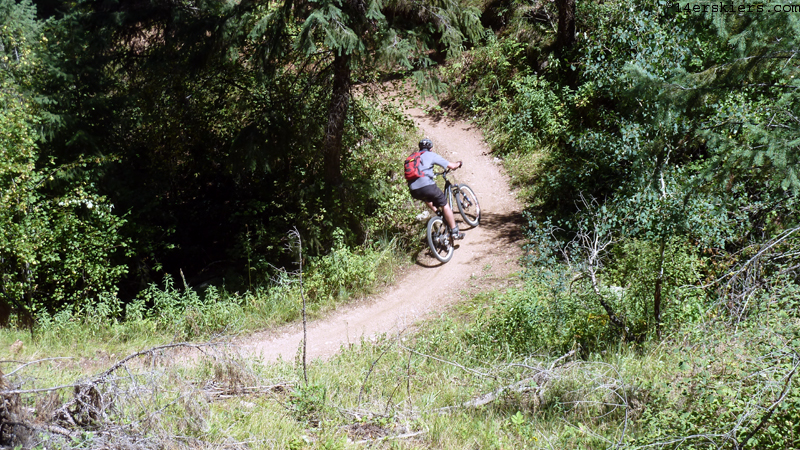 All to soon, the singletrack ends and the Colorado Trail continues on the popular Waterton Canyon road to the end (or the start, if you prefer) of the Colorado Trail. Even this flat road was entertaining, however, since we had no choice but to ride right by these guys (I literally had my camera in one hand, snapping photos as I rode by):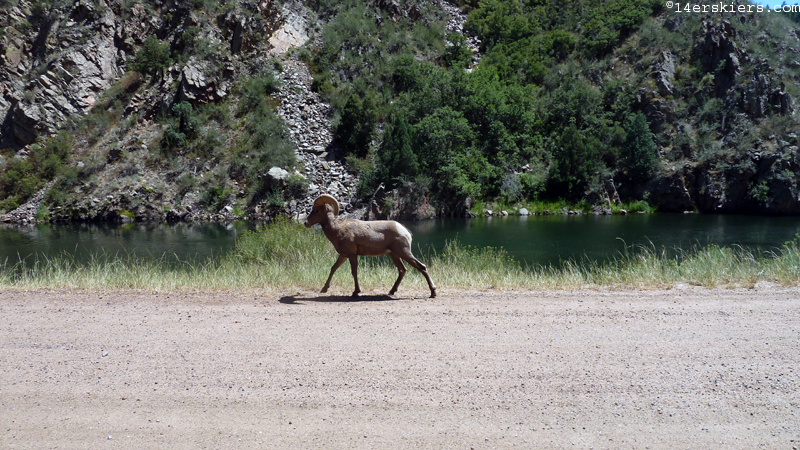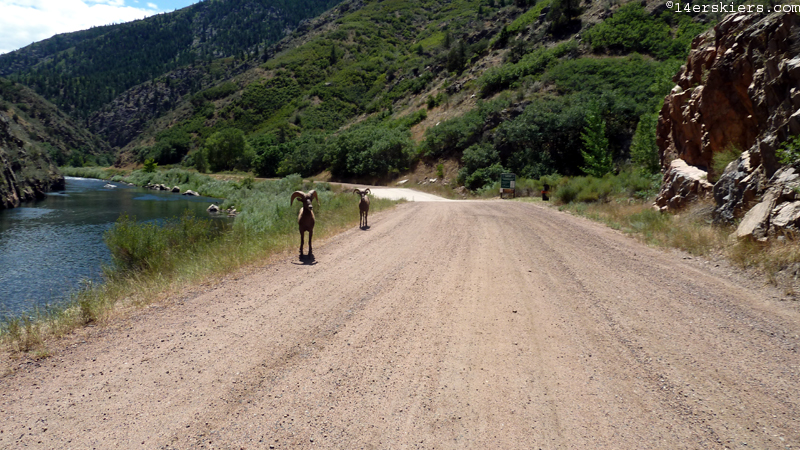 These segments are pretty amazing- some of the best of the CT. Ride time was roughly 3 hours for these two segments totaling 28.3 miles. Admittedly, it isn't a short shuttle- probably 45 minutes each way- but worth it.
________________________________________________________________________________________________________________________
I blew out my Fox Digit gloves on this ride, after what I can only guess was thousands of miles. Definitely my favorite gloves of all time:

Frank
loves snow more than anything... except his wife.  He ensures his food is digested properly by chewing it 32 times before swallowing.He is a full-time real estate agent serving
Crested Butte and Gunnison
and would be honored to send you his
monthly newsletter.
Latest posts by Frank Konsella (see all)