Ohio Peak 12,271′ 4.21.12
(Last Updated On: April 24, 2012)
Hands down, this was our best day of the year in Colorado this season. Granted, the bar was set pretty low this season, but honestly we skied two great lines in great conditions, so this day would compare favorably to anything we skied last season.
Strangely, we haven't been to this summit before, even though it isn't far from Crested Butte's version of the sheep pen- the Anthracites. In fact, although these lines frequently get favorable comments from ski tourers when seen from the top of the Anthracites, I can't remember ever seeing tracks there or hearing of parties making it out there (which isn't to say it hasn't been skied, but is rather a comment on Ohio Peak's relative unpopularity). We skipped the snowmobiles, since Kebler Pass is currently plowed to the "Y", intending to make our way up the established Anthracites skin track, and follow the NE ridge from there. Luck was on our side this morning, however, and we were able to catch a snowmobile ride far above Floresta thanks to a cabin caretaker.
Ohio Peak actually has two summits. This one is marked on topo maps as Ohio Peak, at 12,271′, and the couloir that drops from the summit caught our eye: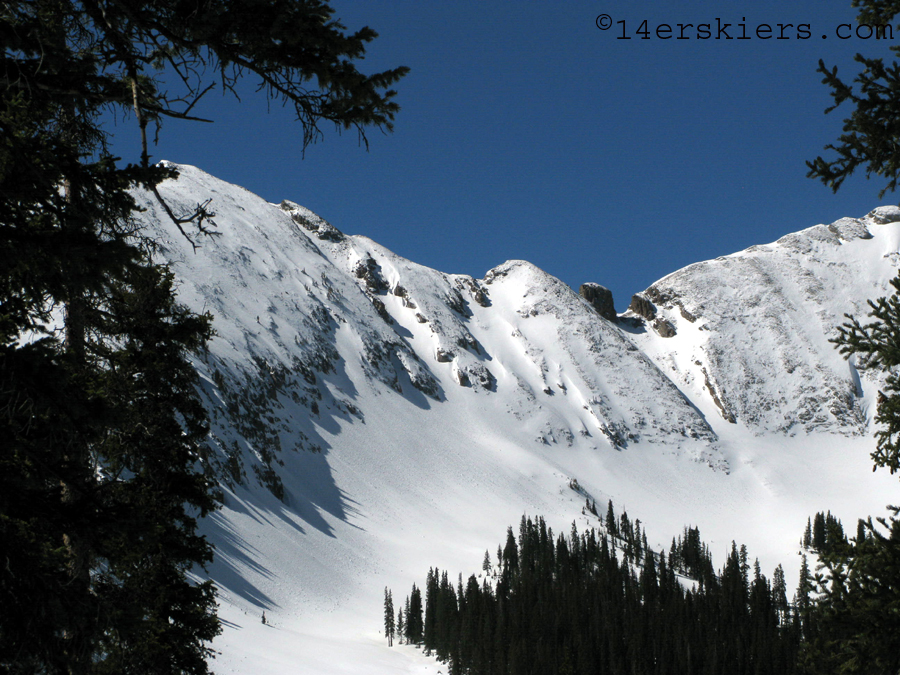 Meanwhile, the North face of the higher, but unmarked, 12,290′ summit was really calling my name: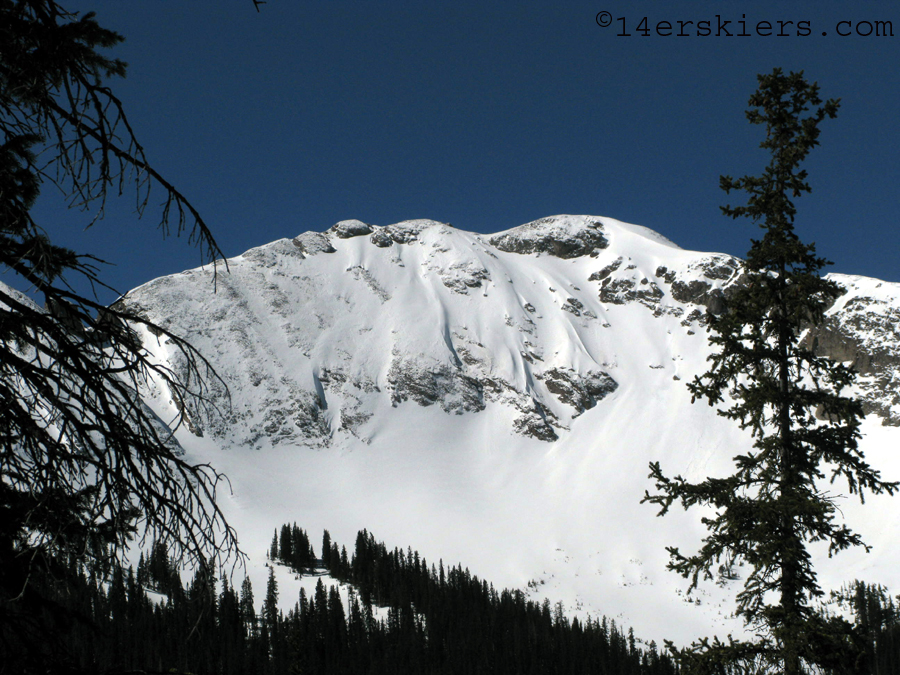 Needless to say, we stayed well away from the cornices on the ridge: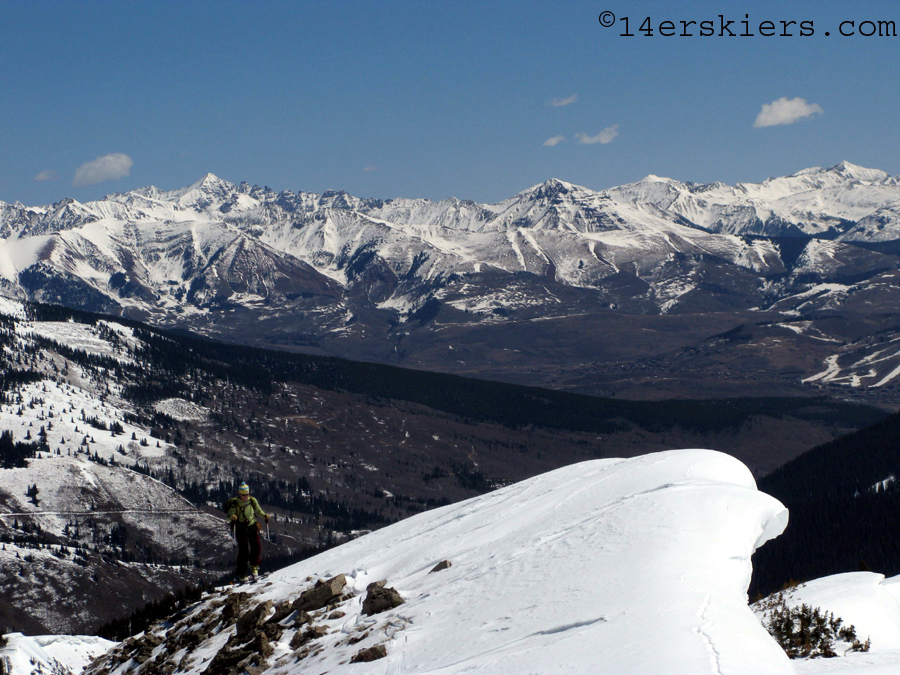 We reached the top of the line and enjoyed the sights from our new vantage point. This line looks amazing, but access would make it a difficult day mission…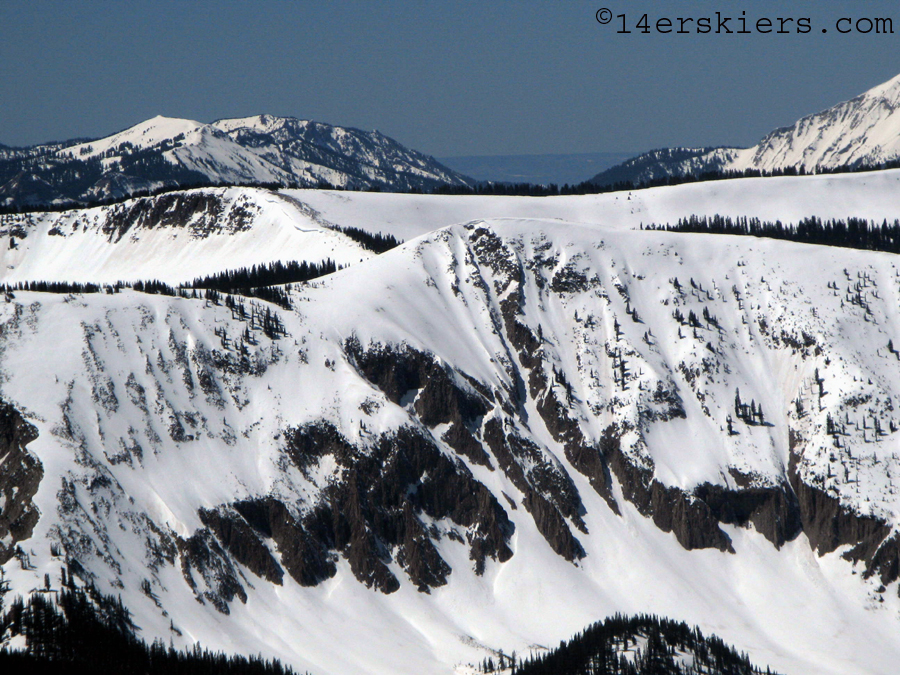 The Castles never get old: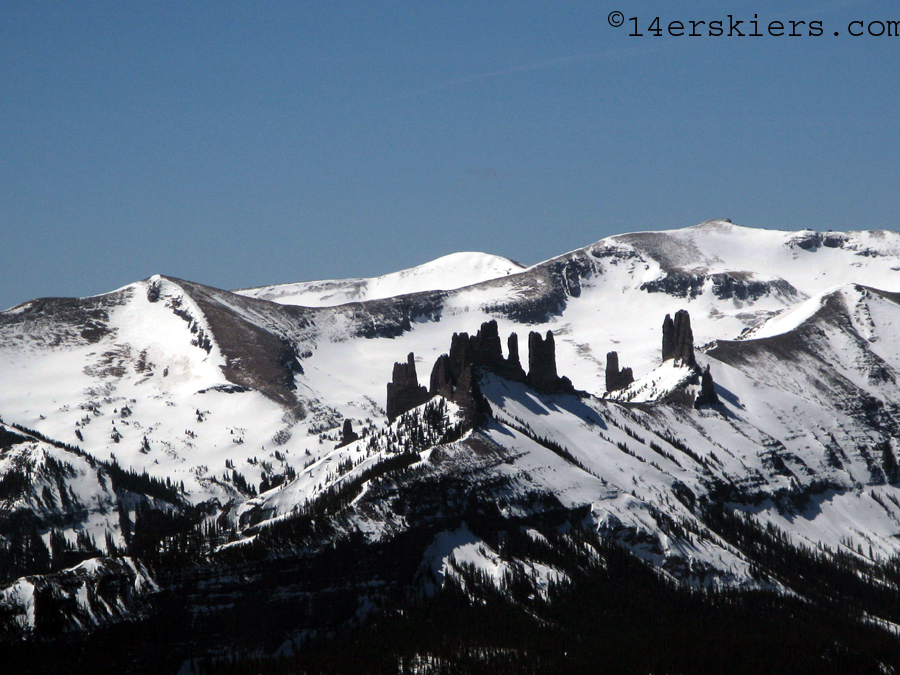 I dropped in first: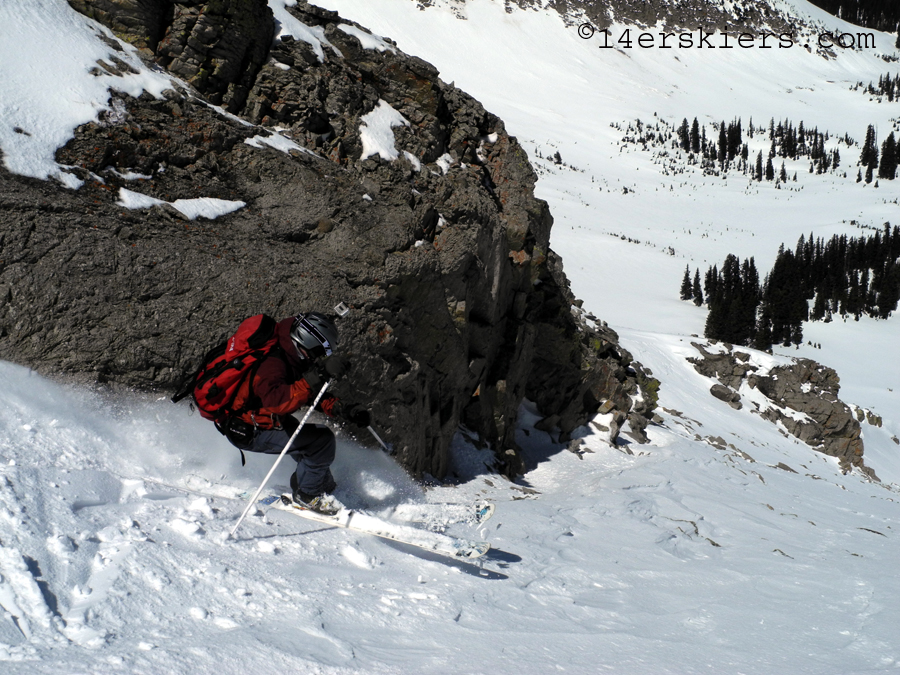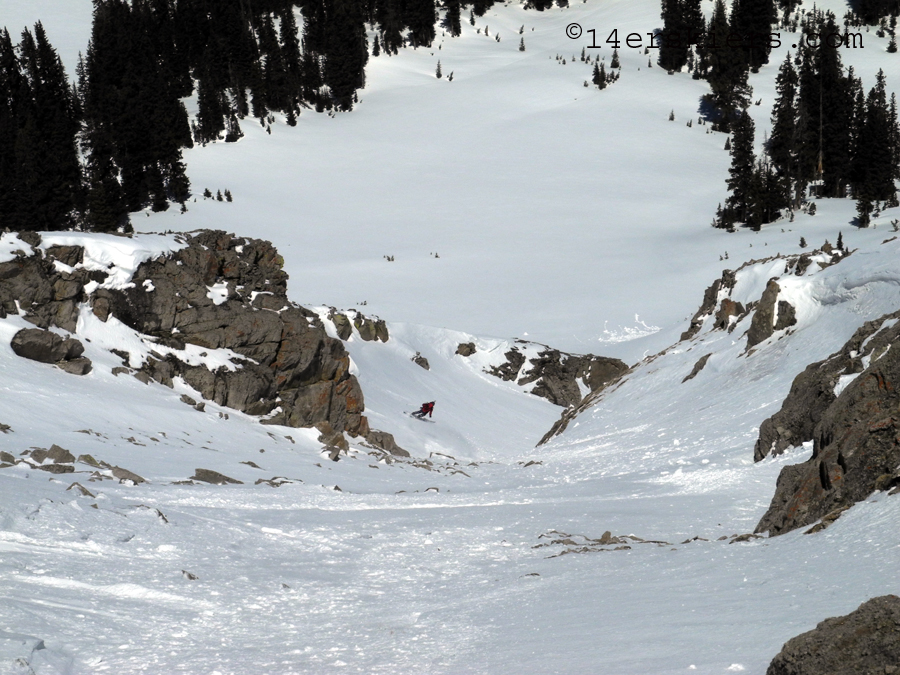 Brittany followed- still finding plenty of powder: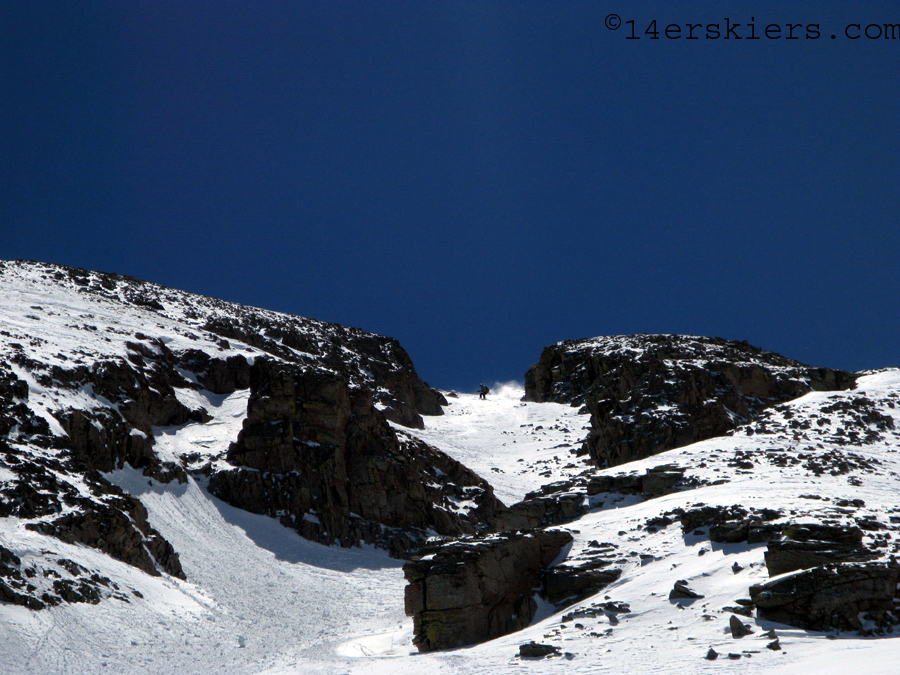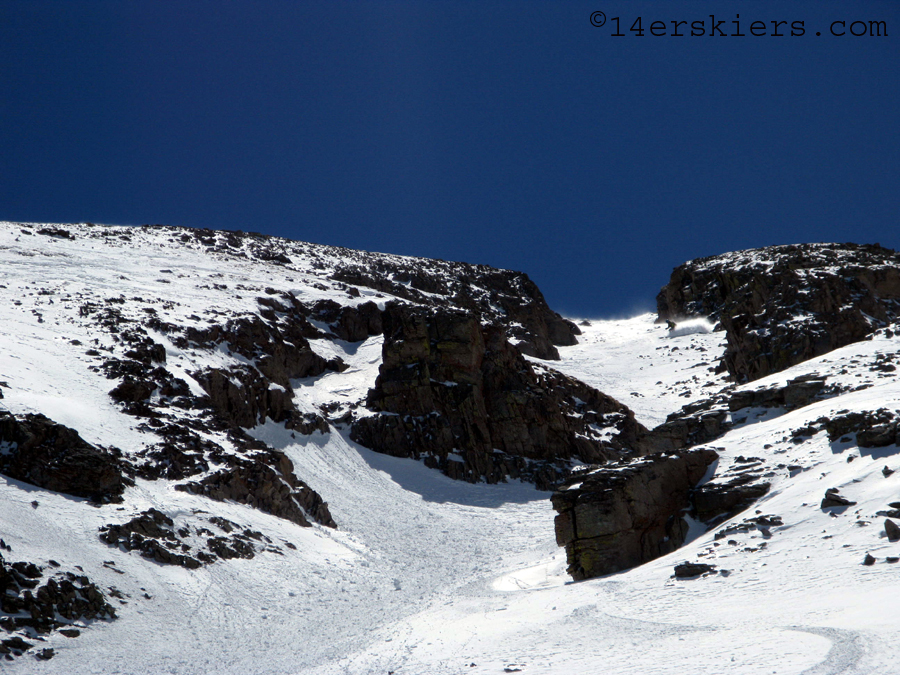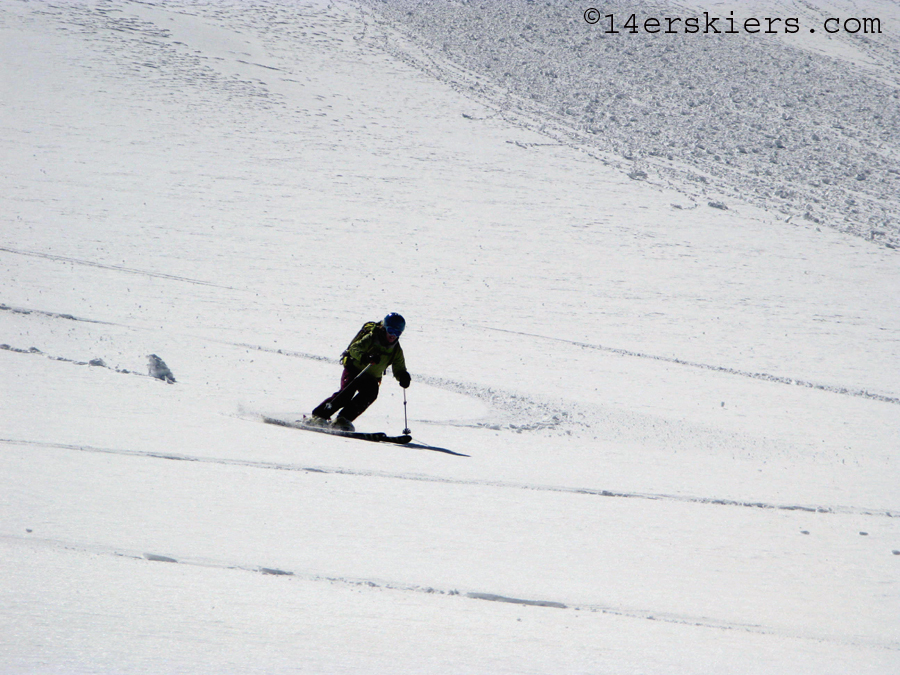 We had originally considered skiing this couloir, with the distinctive "Moose's Tooth" feature at its top, but it is pretty short: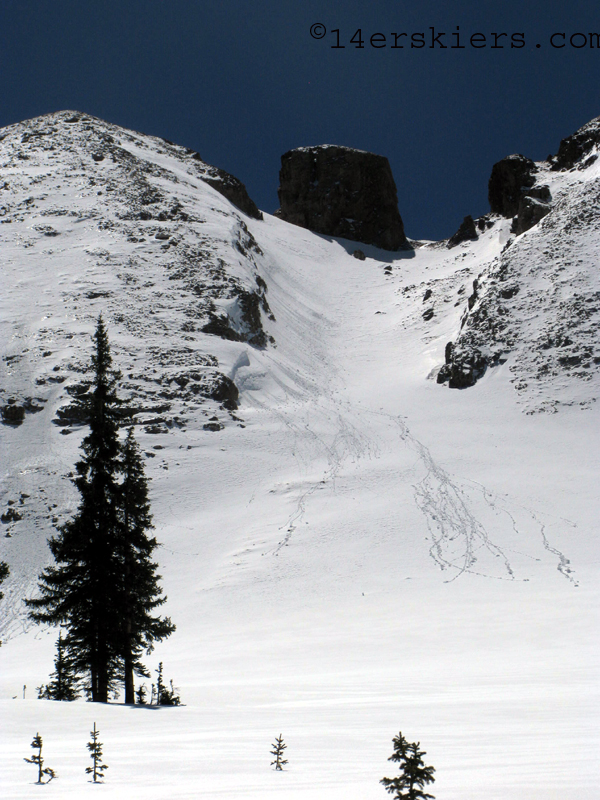 The face off the higher unnamed summit was still calling my name, and since we had such great conditions on our first run, we headed up the aesthetic North ridge for a second run.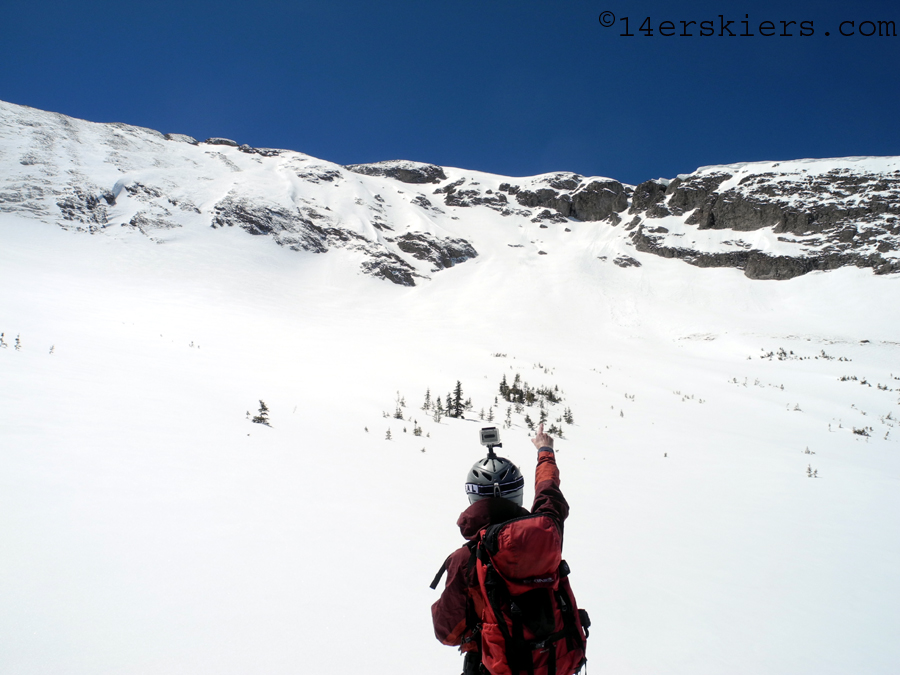 We had a great view of our tracks from the ridge: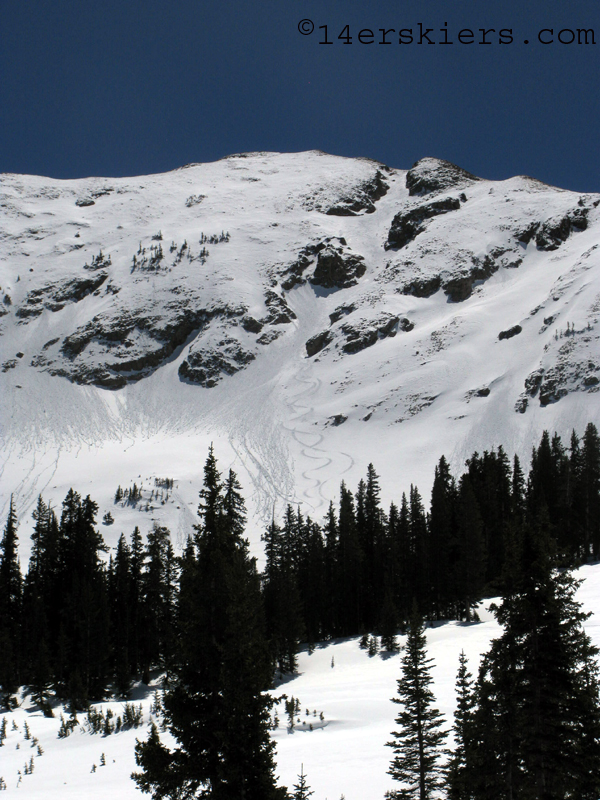 Once again, we stayed tight to the ridge: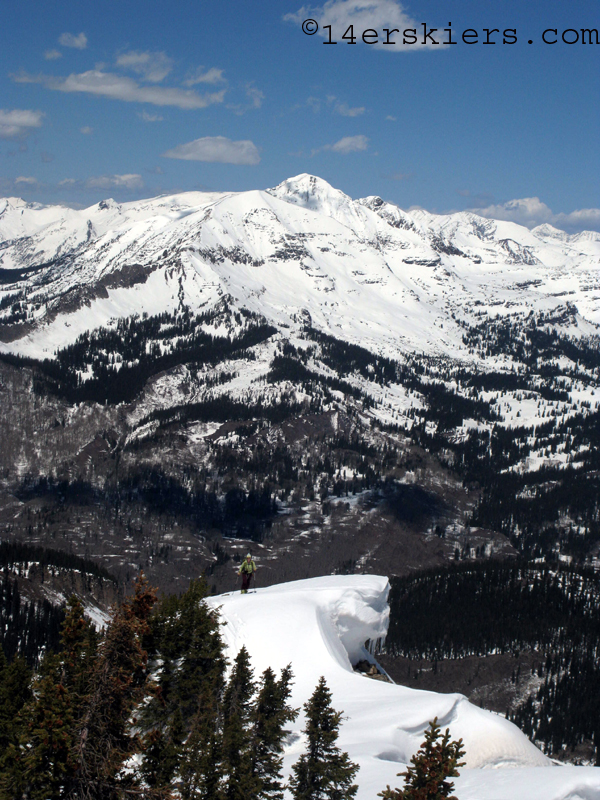 I would really like to ski the pyramid peak in the center of this photo, though I'm not sure how to do it without an overnight: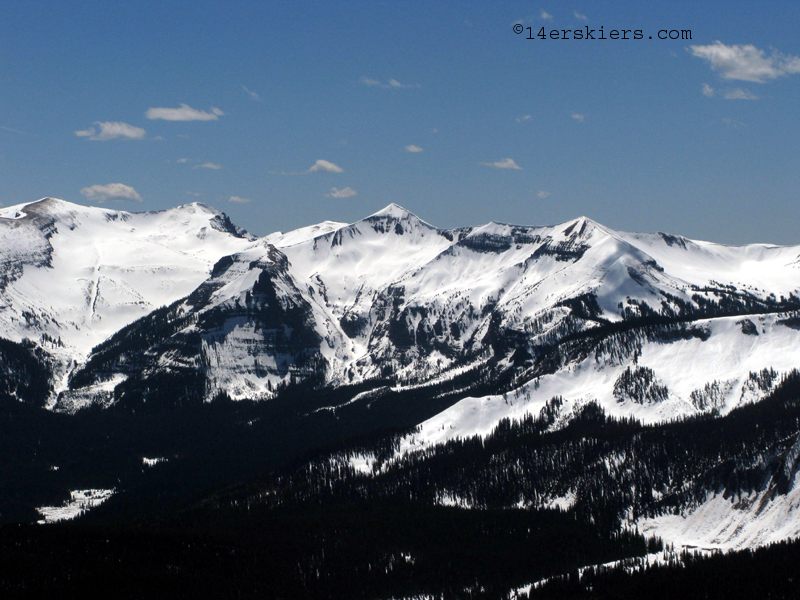 Once again, I got first tracks down this beautiful and interesting face: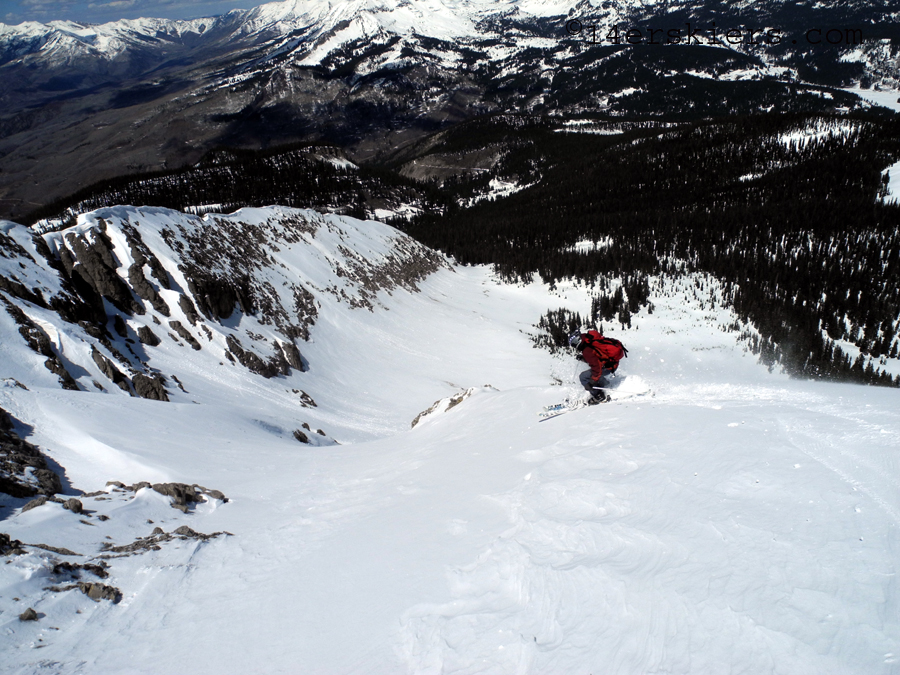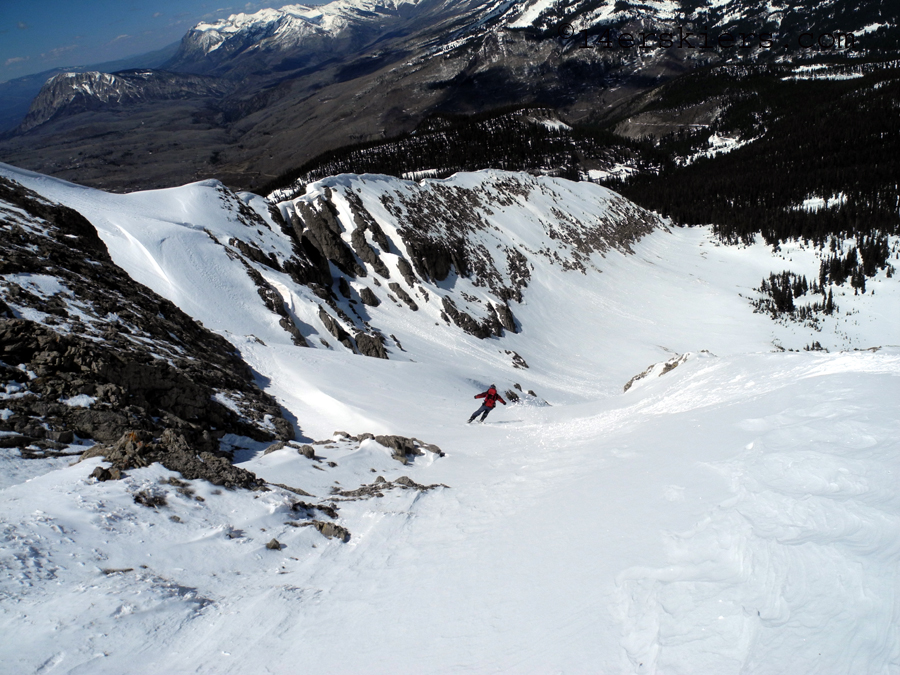 Brittany makes her way down the face: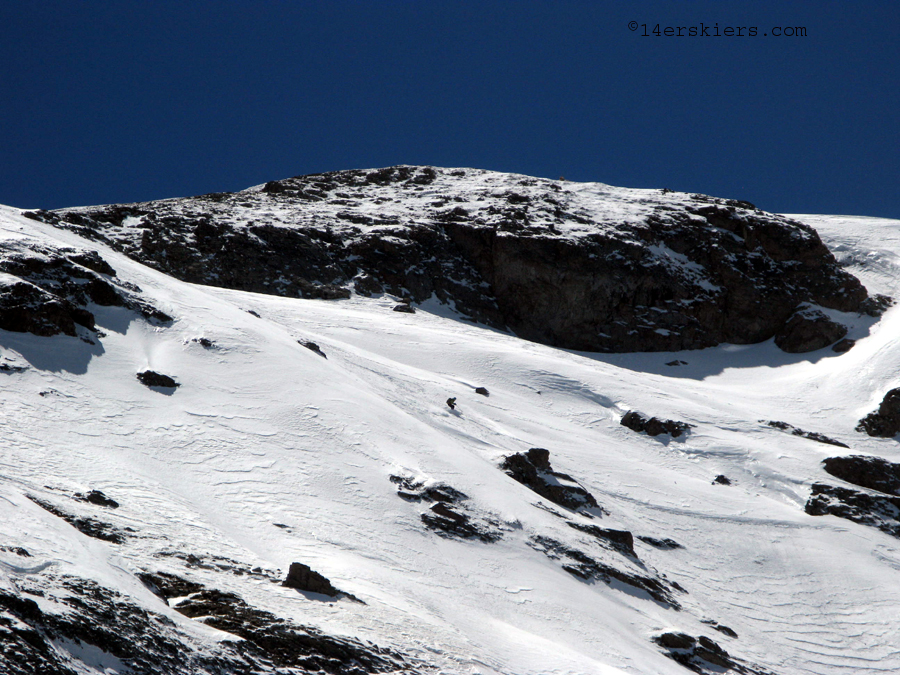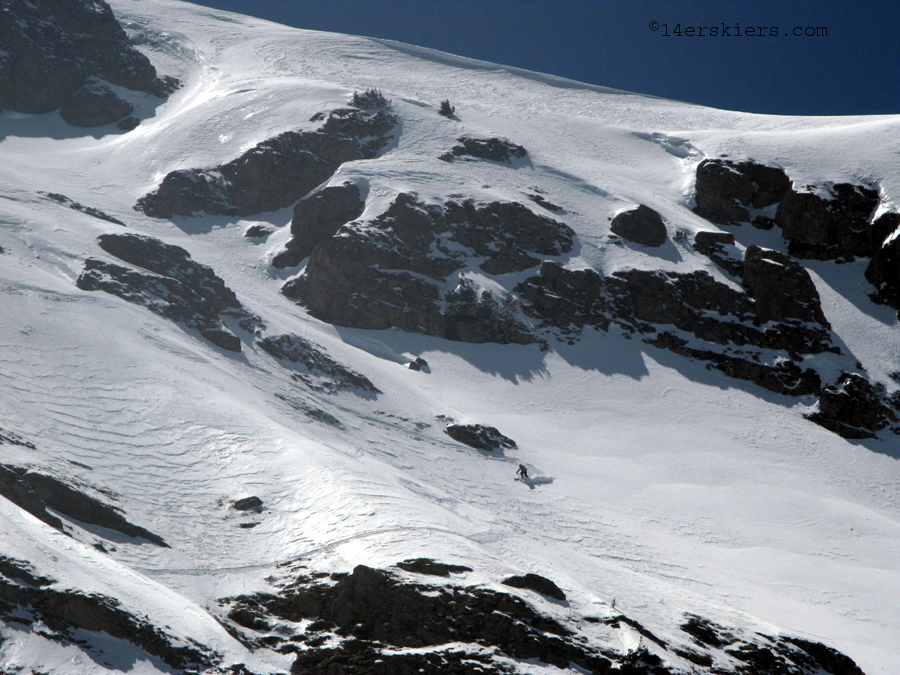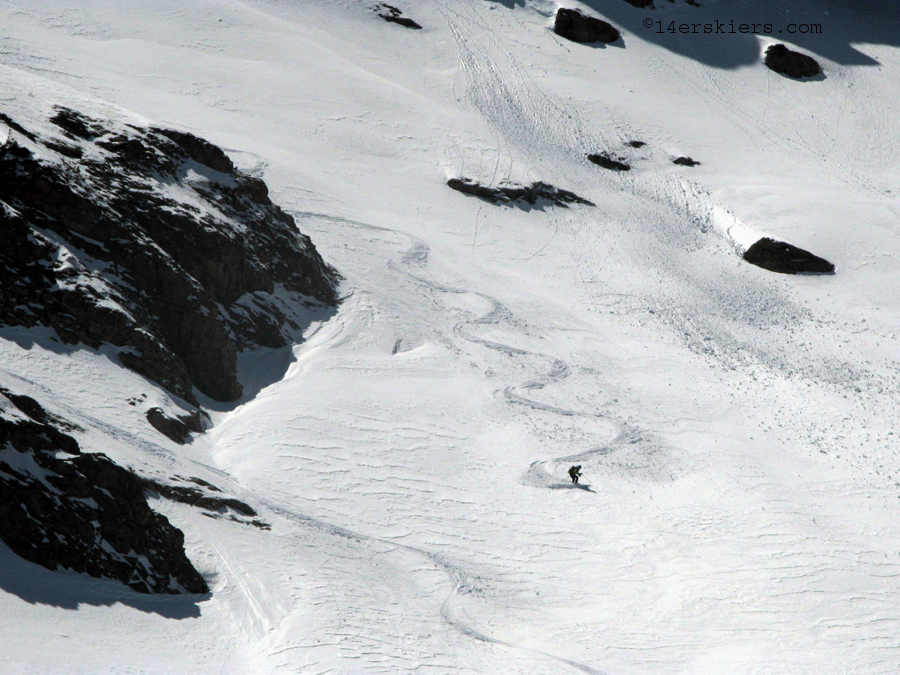 Video from both runs. My second run was nearly a disaster thanks to a zipper faux pas… I got really lucky…

A quick traverse and skin brought up to the top of the Anthracites' Northwest Bowl…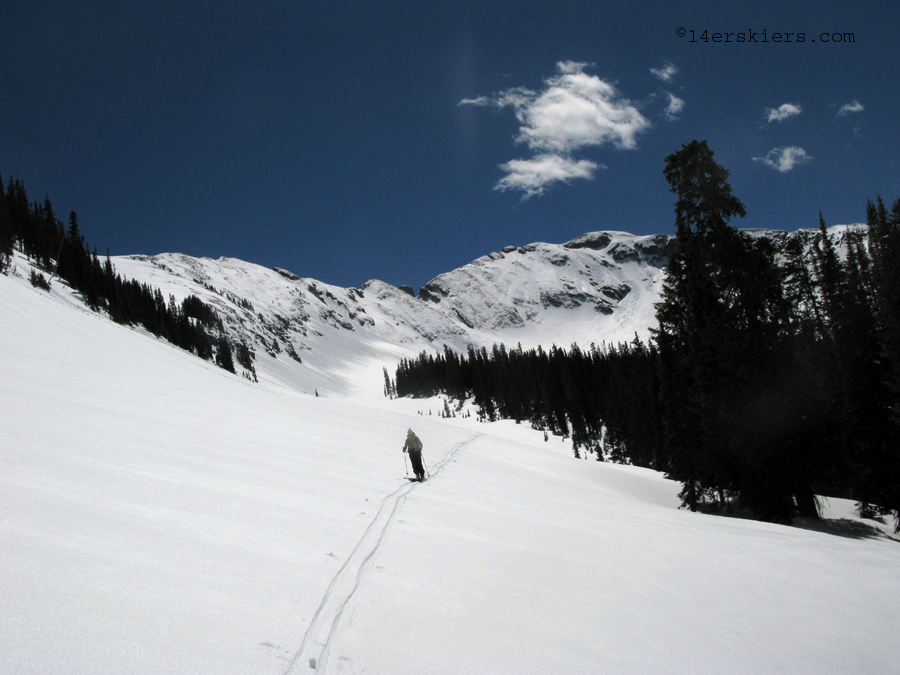 One last look at our tracks on the face: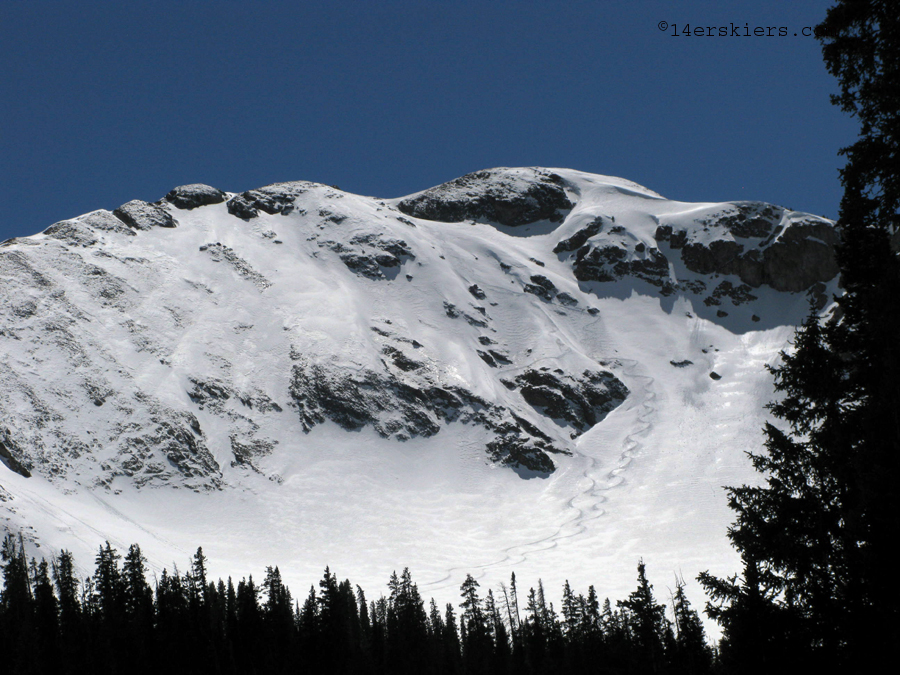 This line in Northwest bowl is another one I've looked at for a long time, but hadn't yet skied (Brittany):

First non-powder turns of the day: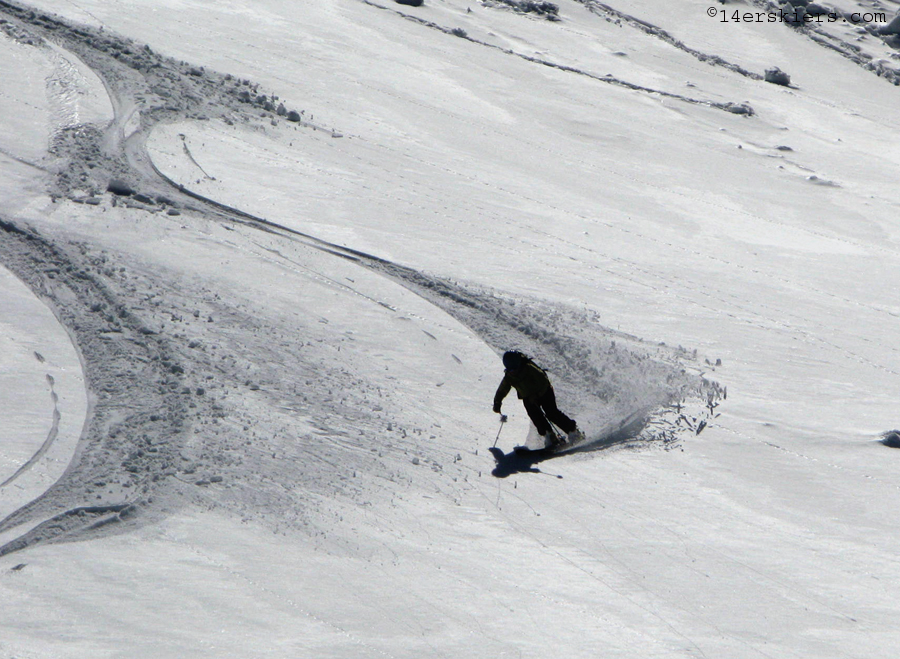 A day well-spent: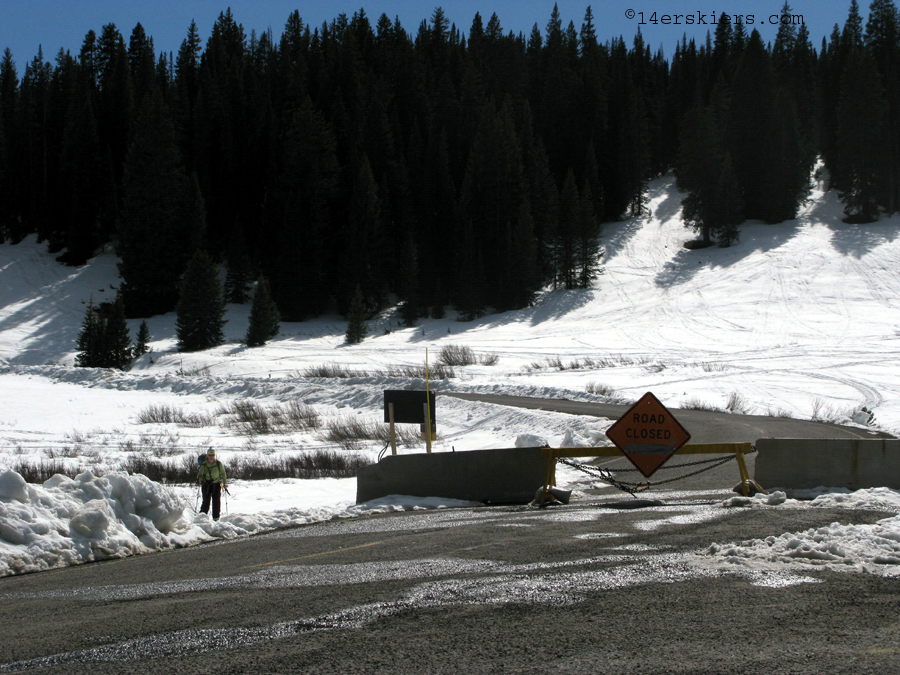 View of the two Ohio Peaks from Irwin the following day: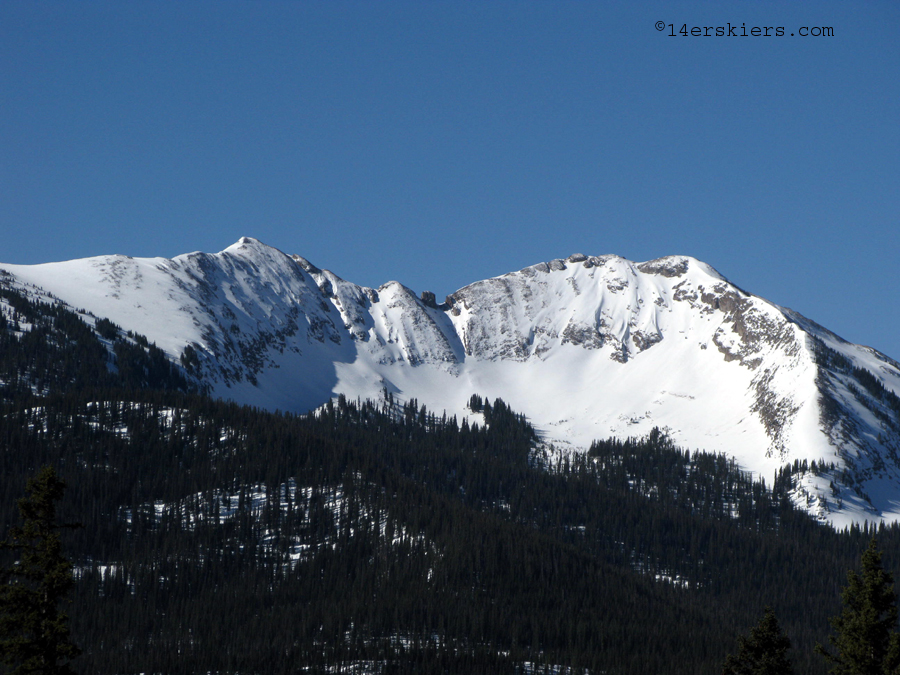 __________________________________________________________________________________________________________________________
Support 14erskiers and get ready for bike season: FOX SALE at HucknRoll.com – Save up to 80% Off Now – CLICK HERE
Frank
loves snow more than anything... except his wife.  He ensures his food is digested properly by chewing it 32 times before swallowing.He is a full-time real estate agent serving
Crested Butte and Gunnison
and would be honored to send you his
monthly newsletter.
Latest posts by Frank Konsella (see all)