(Last Updated On: April 26, 2012)
After returning from my spring break, it was back to work. As I slaved away impressing the important concepts of math on to developing minds, Mother Nature decided to grace us with a good dousing of spring snow. Some people thought it was a cruel joke. I just thought it was great. I took time to enjoy the freshly fallen snow throughout the week, skinning up the resort both before and after work. But, on Friday, Frank joined me on an after work outing on the Headwall.
On the road we saw evidence that the bears were awake, and likely starving after a long winter of torpor and little food to eat in the area.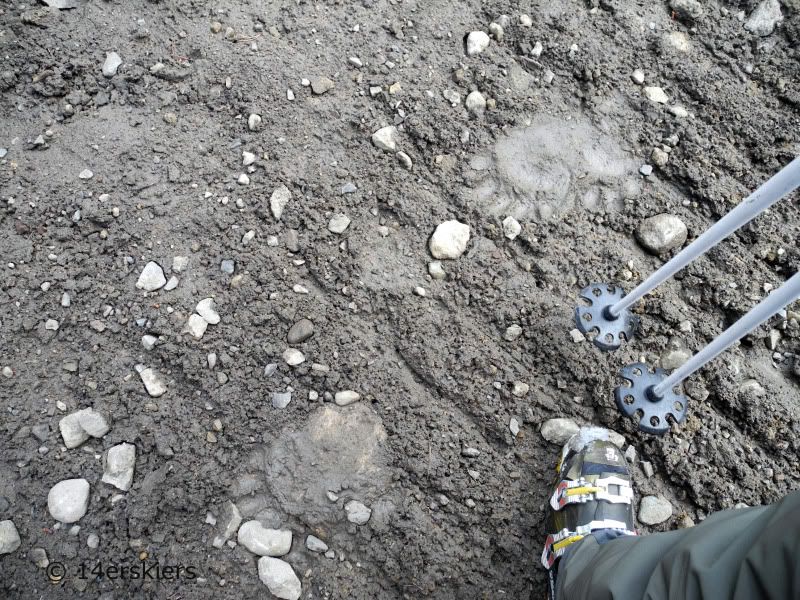 The Headwall was looking pretty good!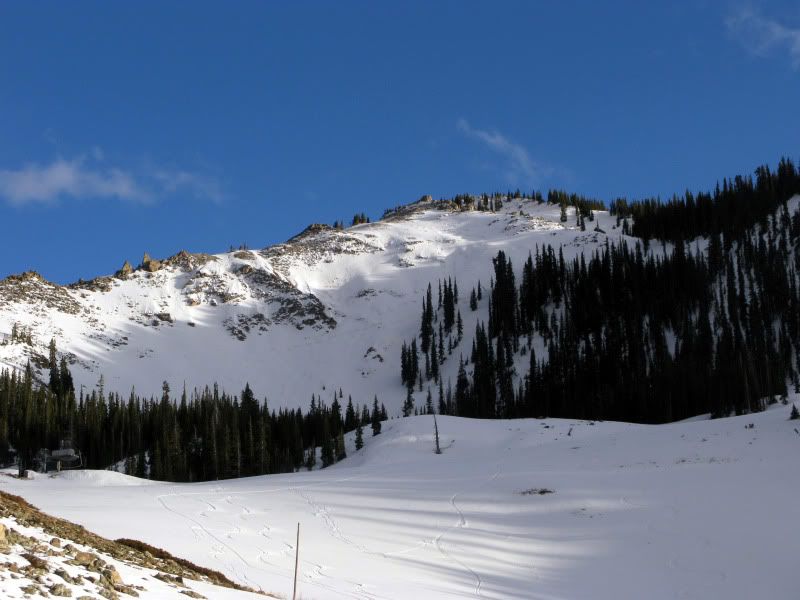 But there was still lots of brown in the lower elevations.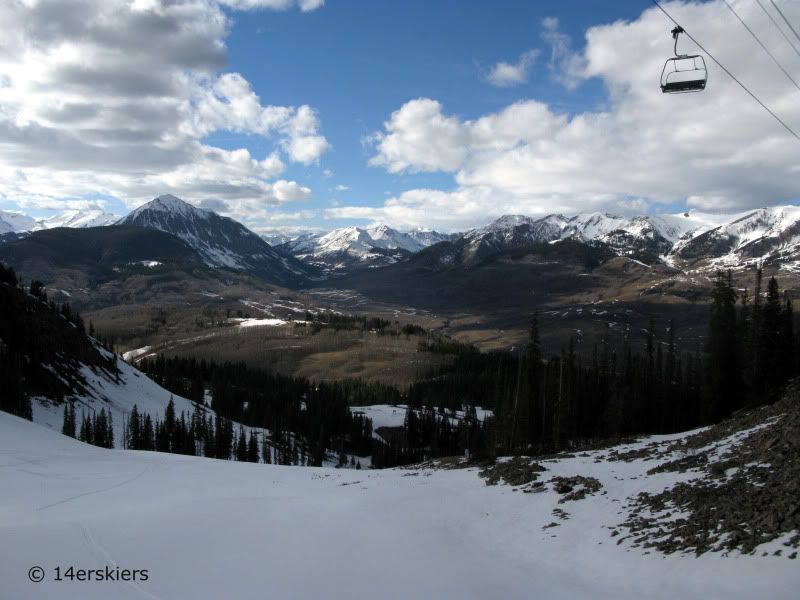 We enjoyed the evening sun near the peak.

And the views were spectacular in the waning light.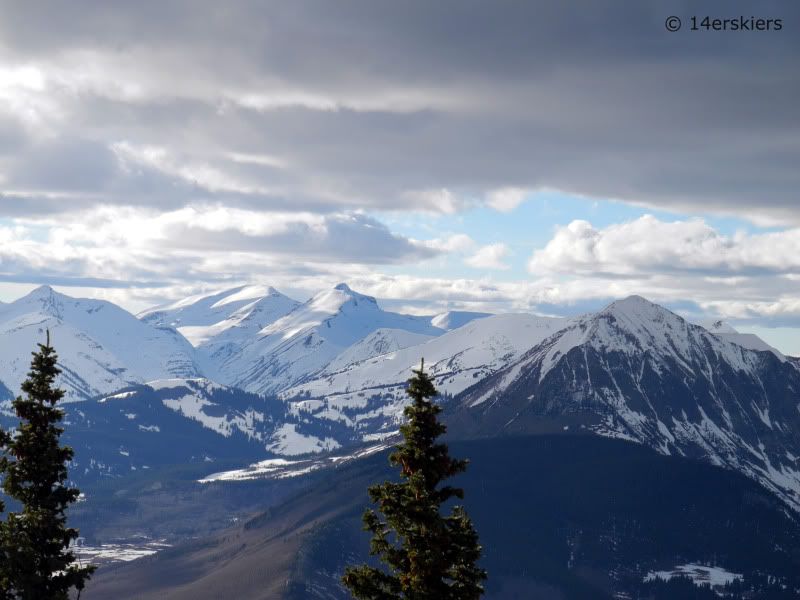 Happy to be here!

Frank, ready to go on the upper entrance.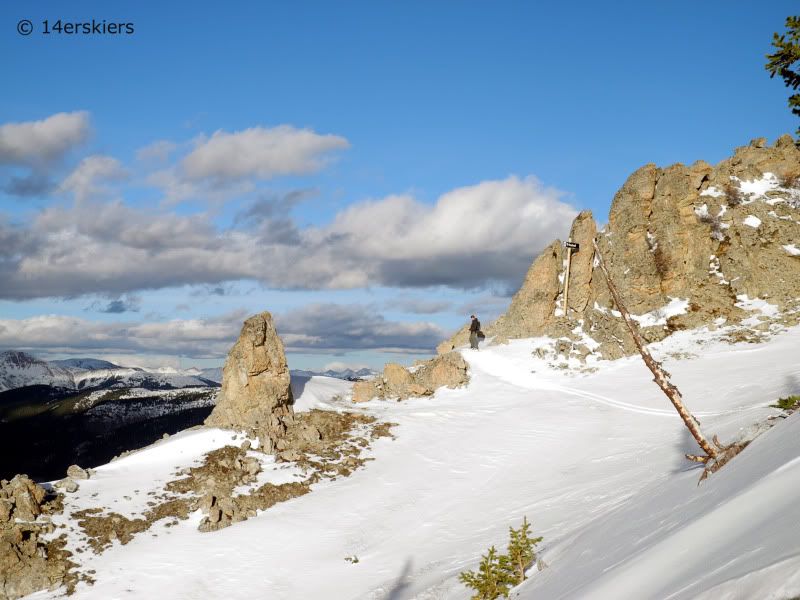 Me.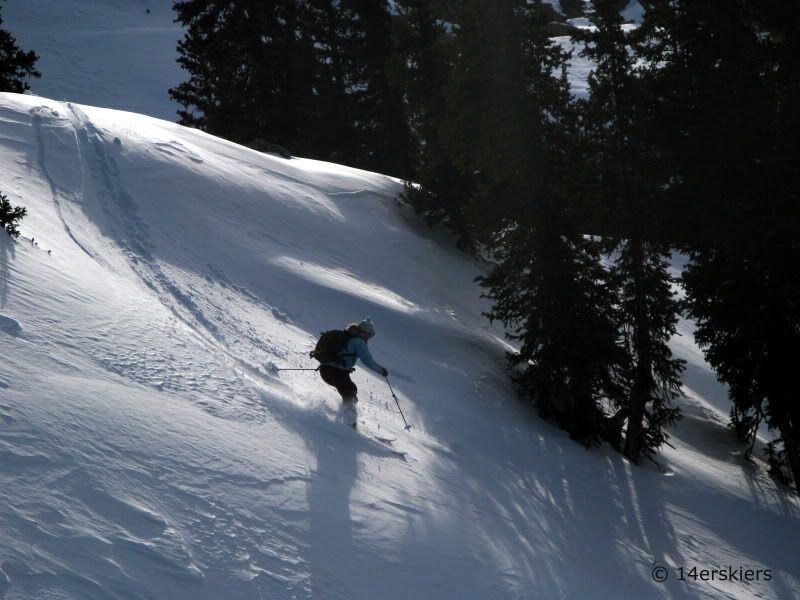 The smile says it all:)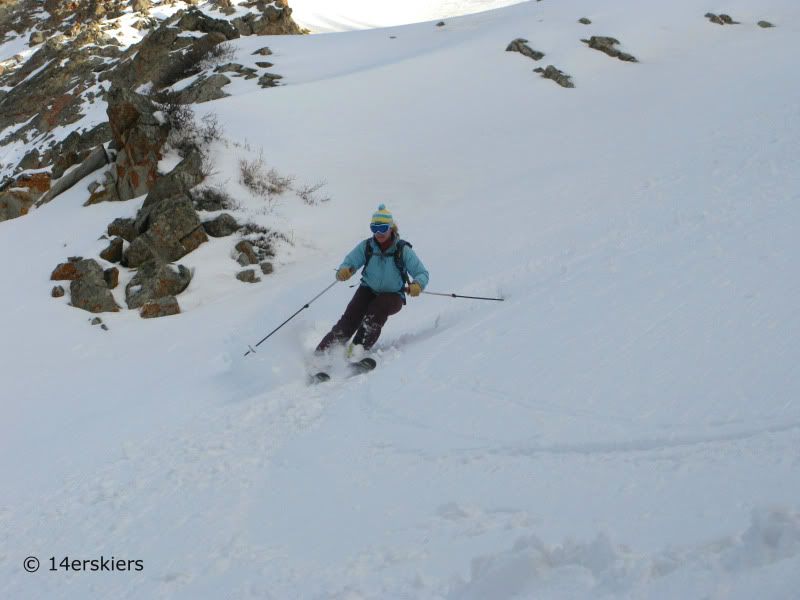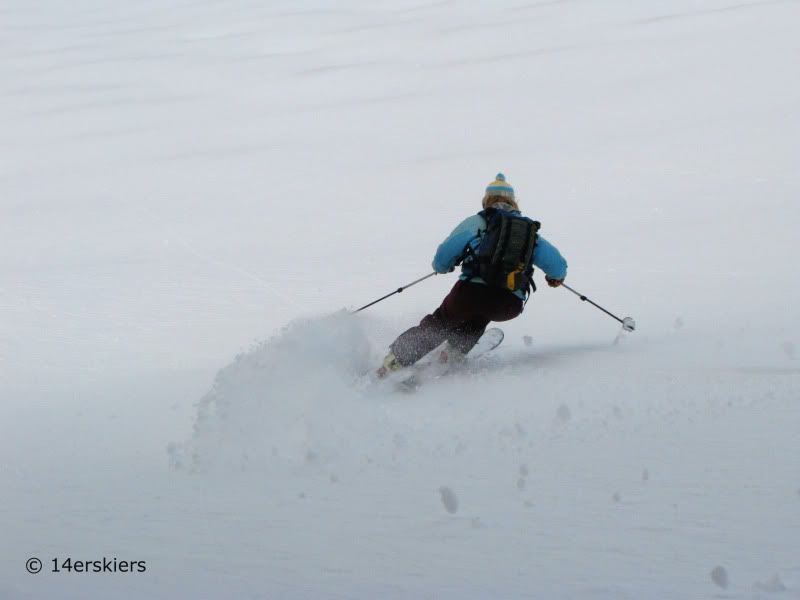 Frank left a cloud of snow behind him.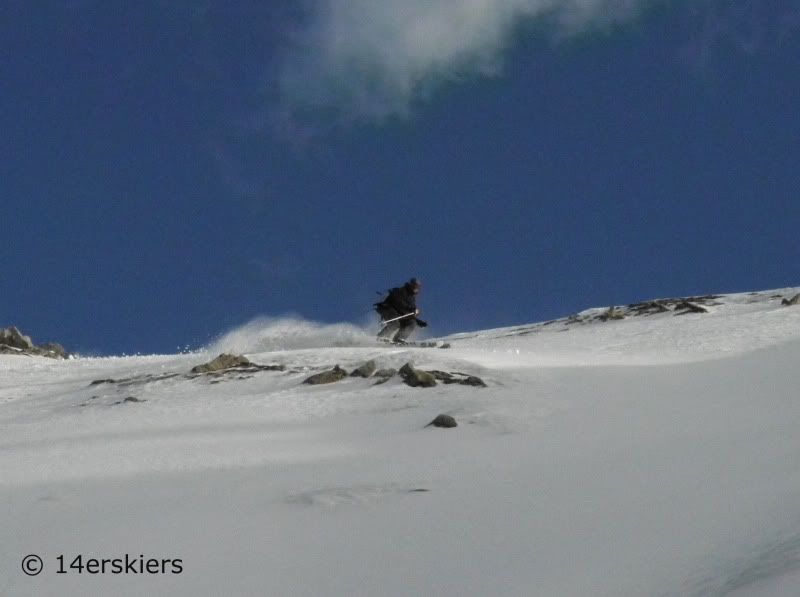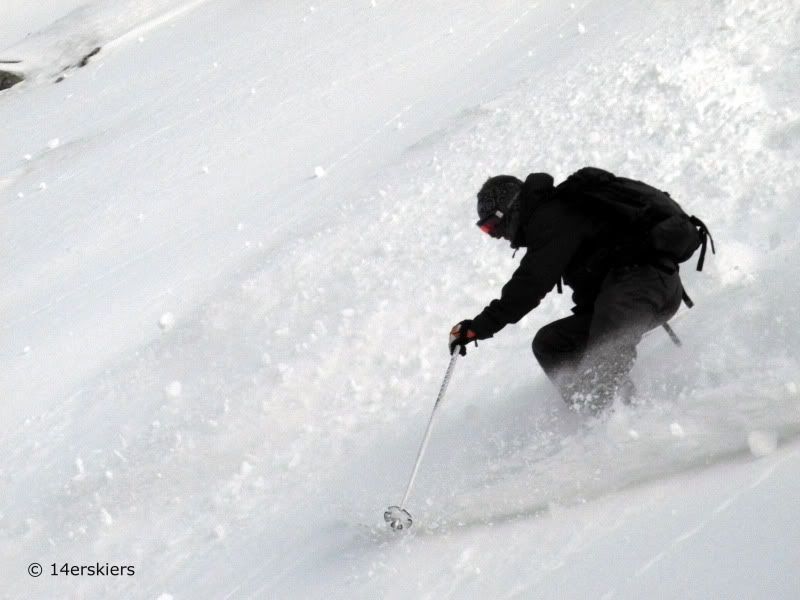 The Headwall skied so well that we decided to make our way over to the Tower 11 chutes.
Frank.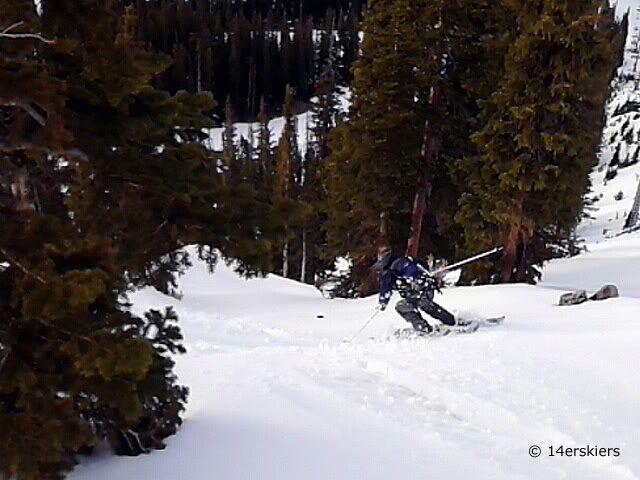 Me.

I don't think I've skied the Headwall in better conditions this year. With a full lap taking easily less than 2 hours, it's well worth the effort, especially as an after work outing. Let's hope that Mother Nature still has some spring snow in store for us 🙂
Aside from skiing, biking, and all outdoorsy things,
Brittany Walker Konsella
also loves smiles and chocolate 🙂 Even though she excels at higher level math and chemistry, she still confuses left from right. Find out more about
Brittany
!
Latest posts by Brittany Walker Konsella (see all)