(Last Updated On: March 29, 2012)
Somewhere near Crested Butte is a peak with a fair bit of private property. Out of respect for the property owners (many of whom regularly grant access to ski this particular peak), I won't be naming the peak though most skiers familiar with this area will recognize it. Conditions were excellent- despite the heat wave, we were skiing powder! Brittany on the ascent: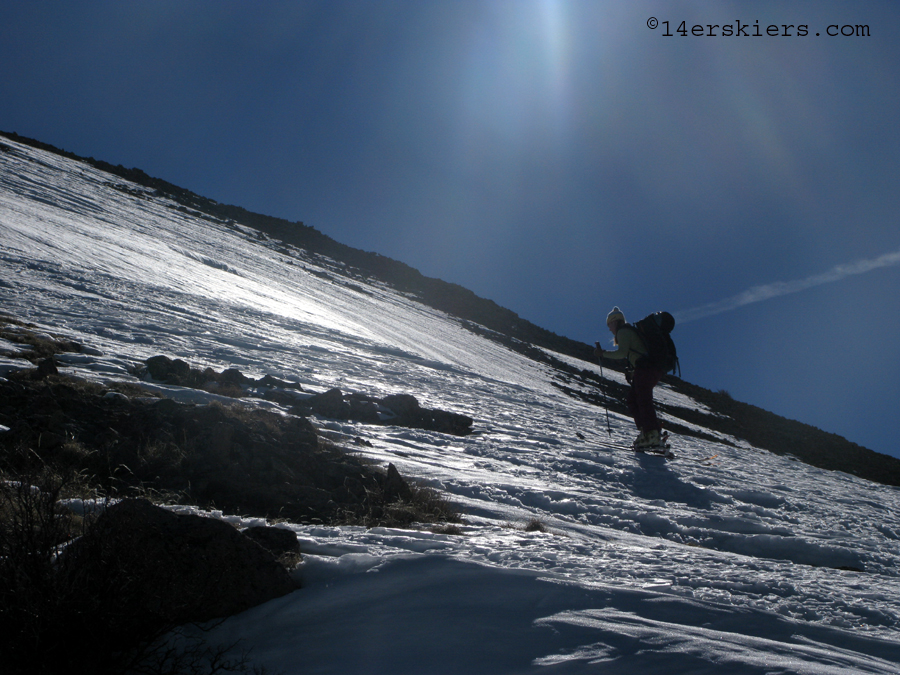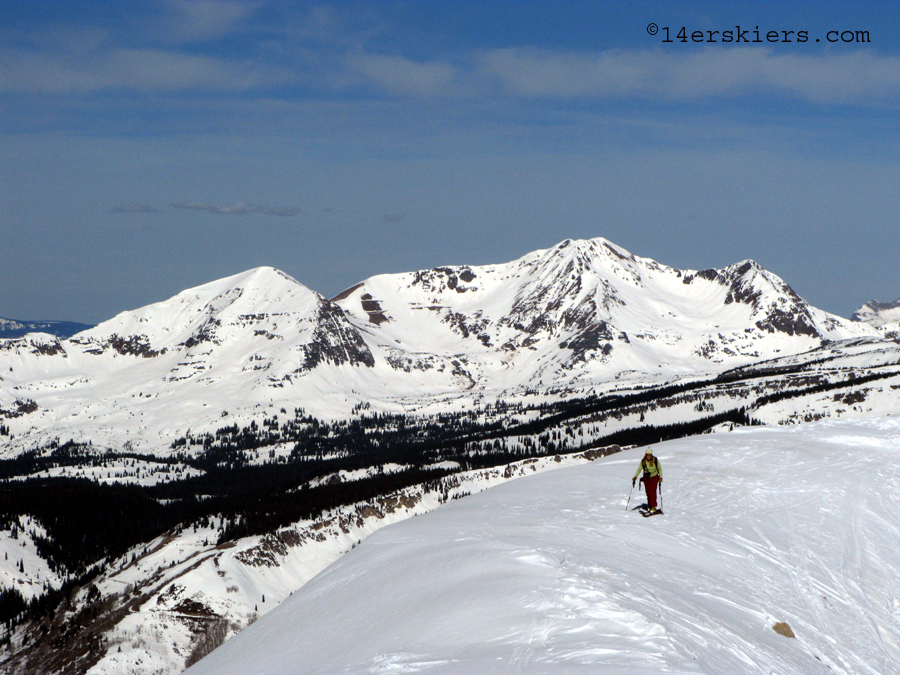 Looking out towards the Lead King basin area of the Elks. The spoon on Gothic no longer looks like it has a continuous line…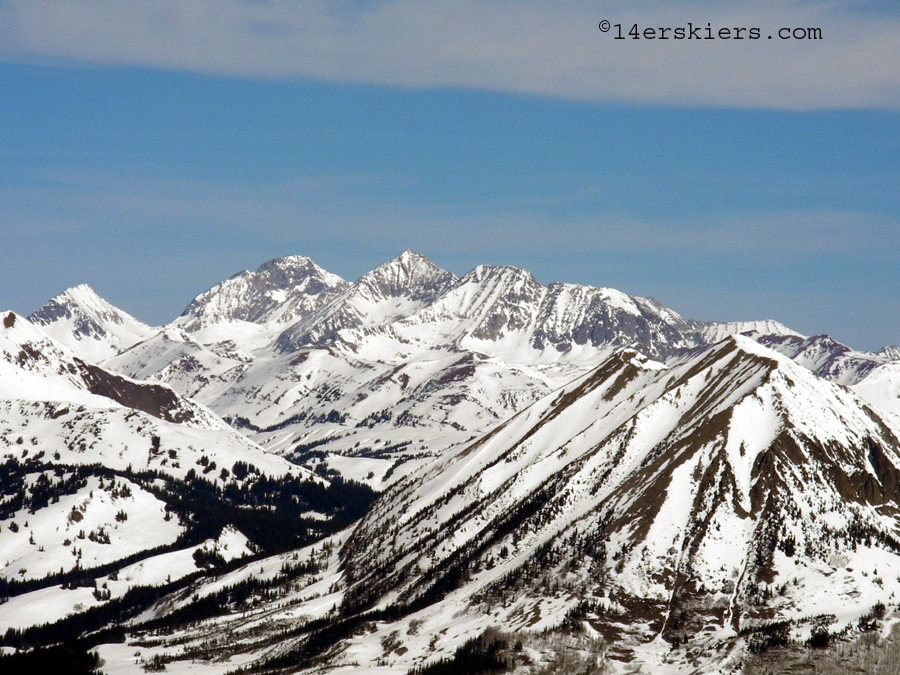 I dropped in first. The bowl already had at least a dozen tracks in it..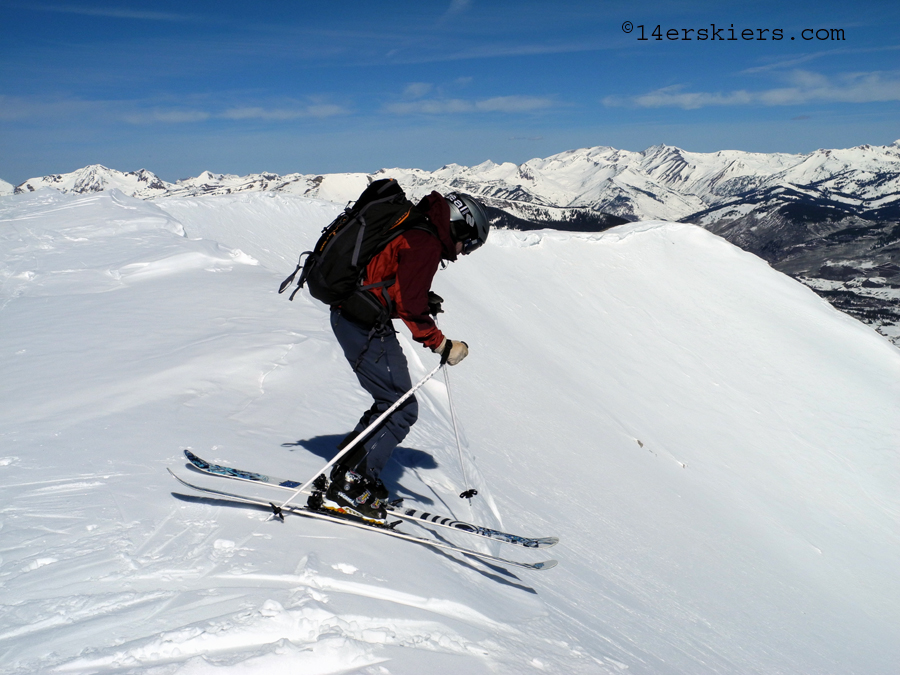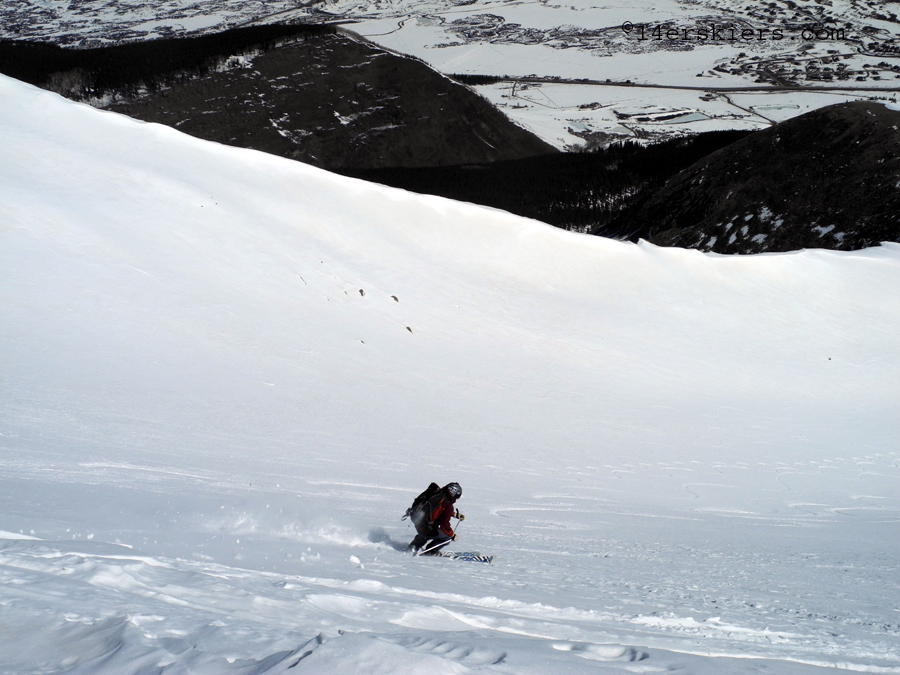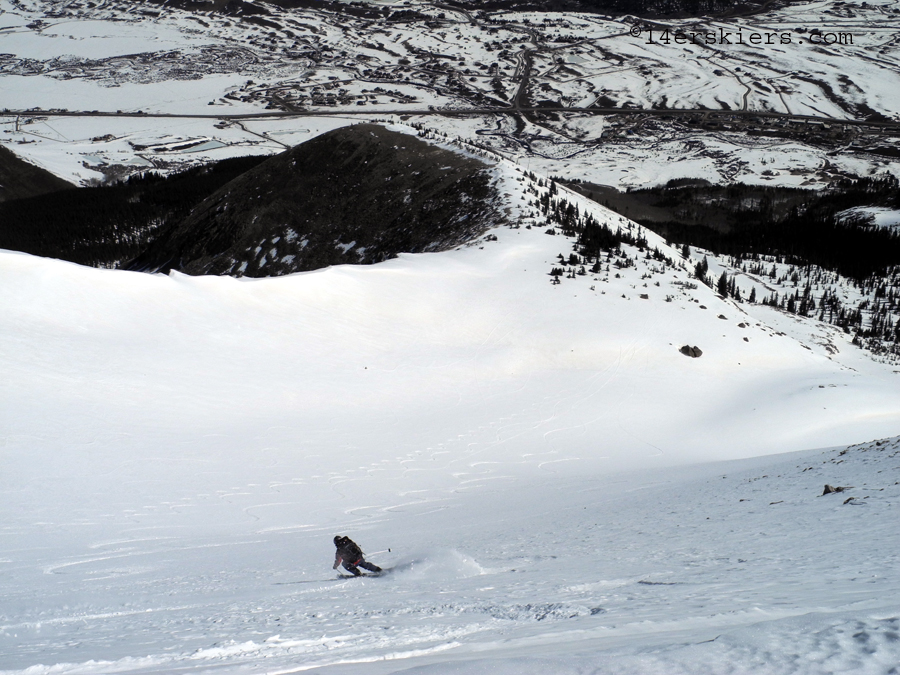 Brittany: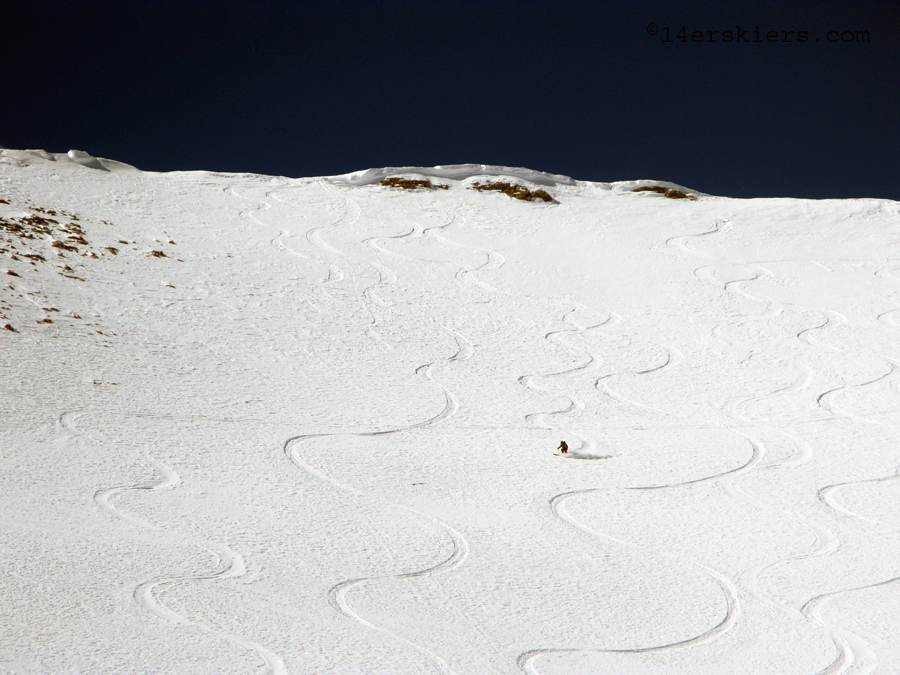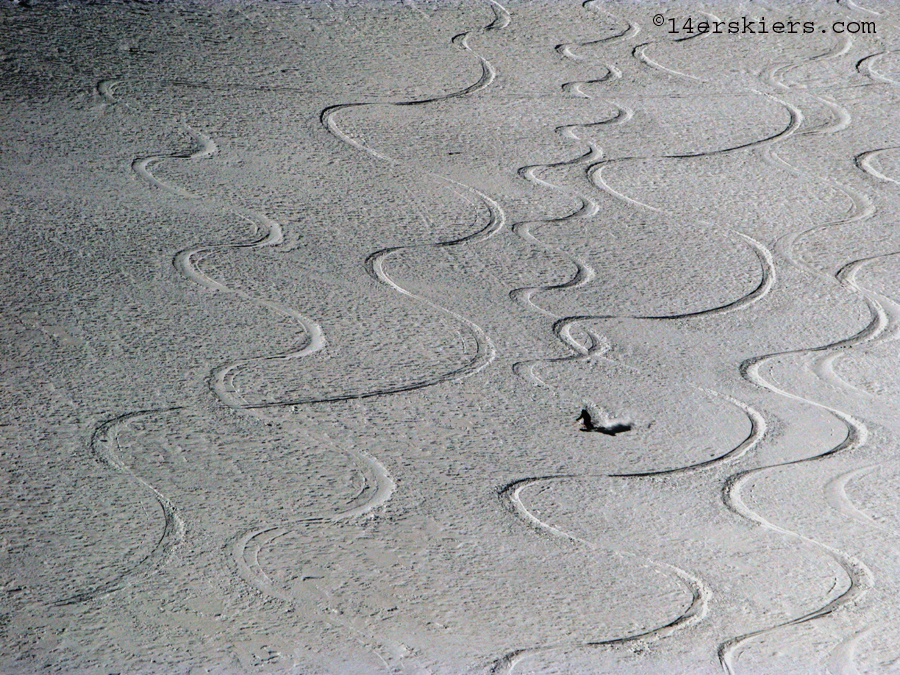 As I stated before, conditions were excellent, so we went back up for a second lap in the upper bowl. Most years, we would be considering the bowl on the left of this photo, but not this year.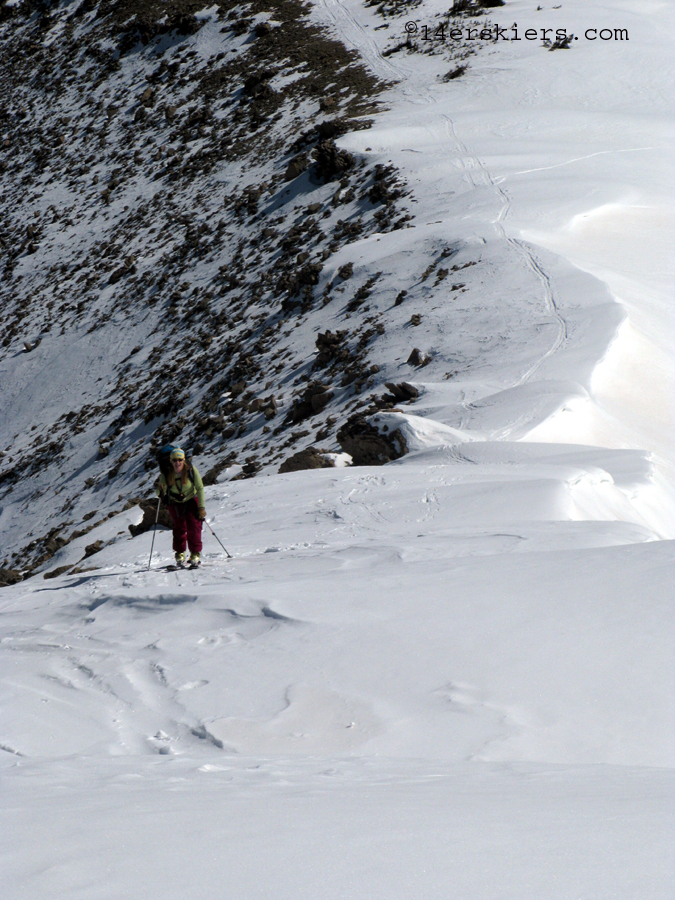 Brittany on the second lap: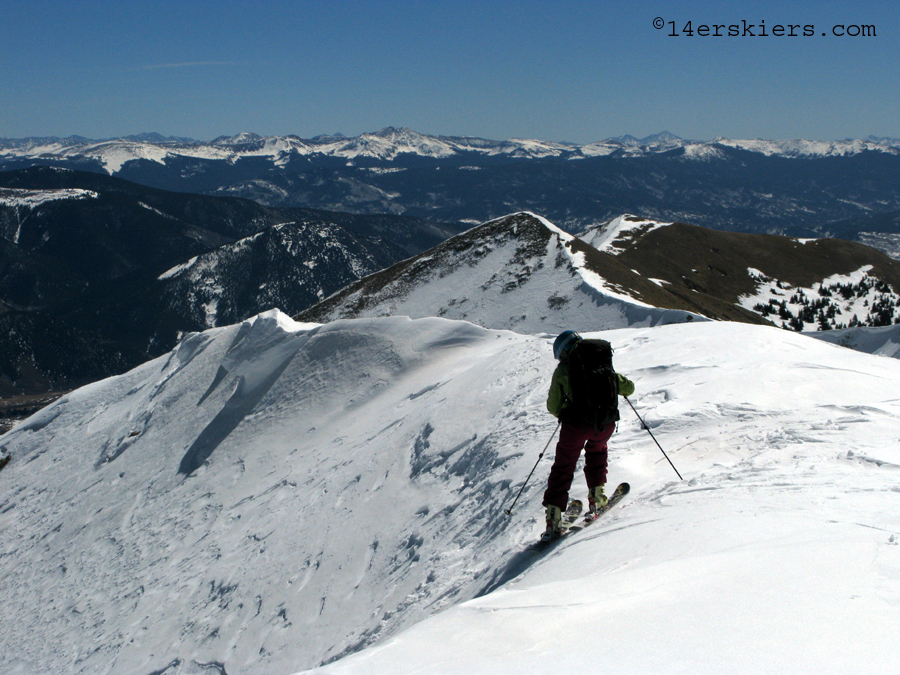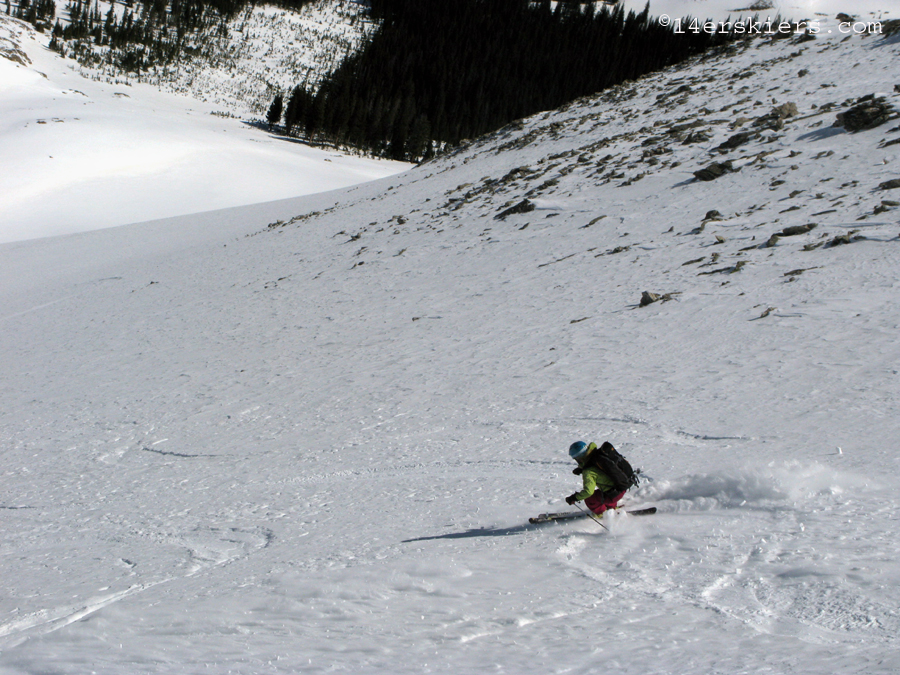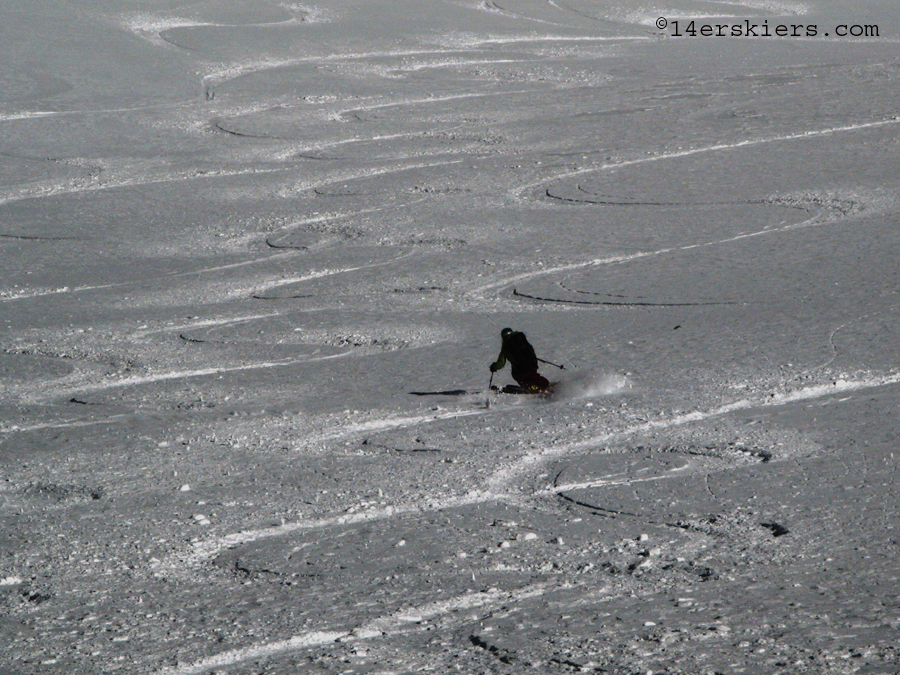 Frank on lap #2: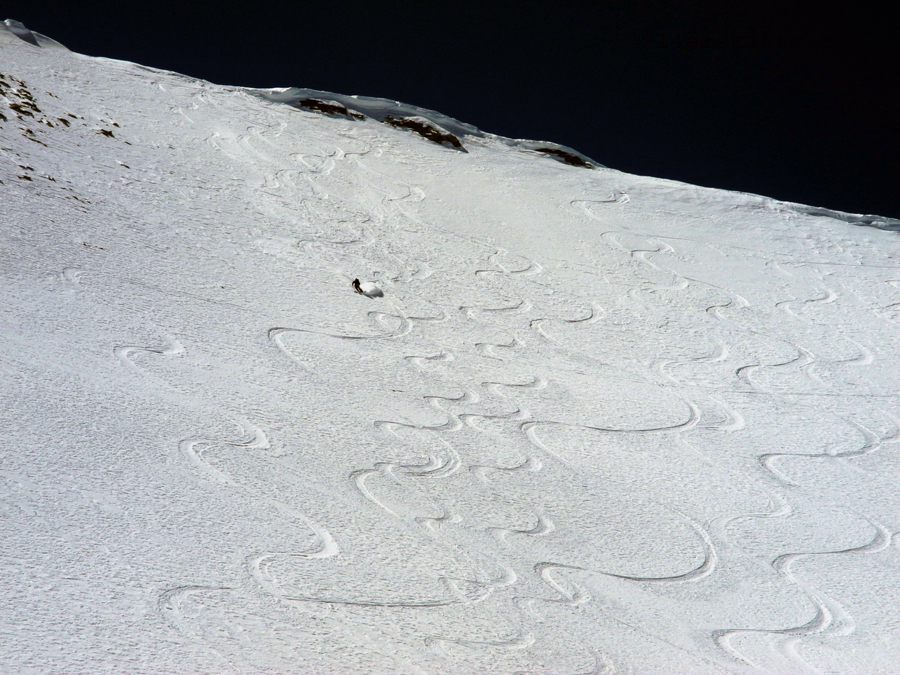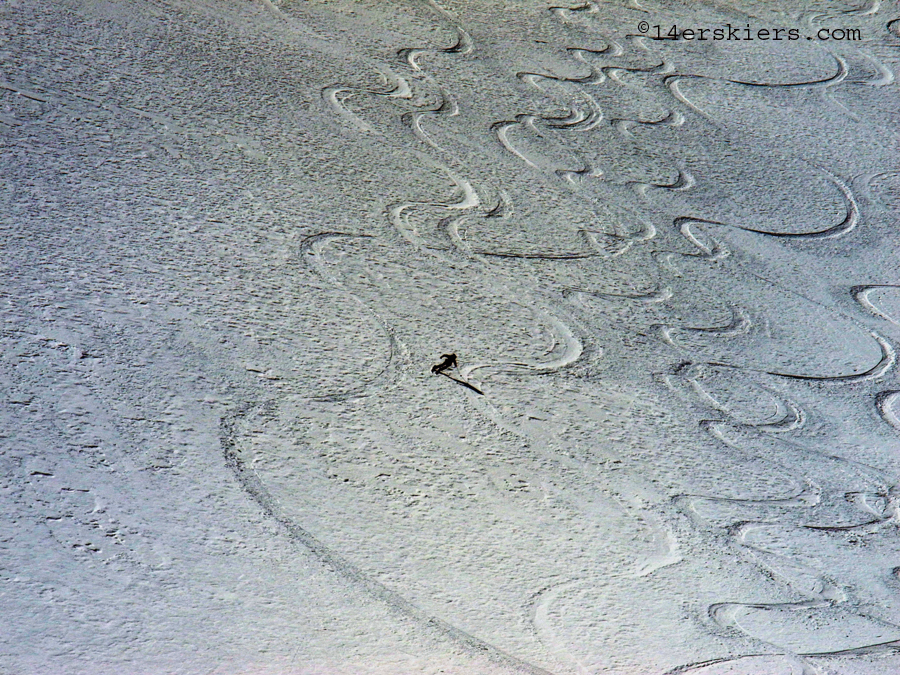 This is a big descent- about 3600′, so we had a ways to go. Much of the lower skiing was also fun. Brittany: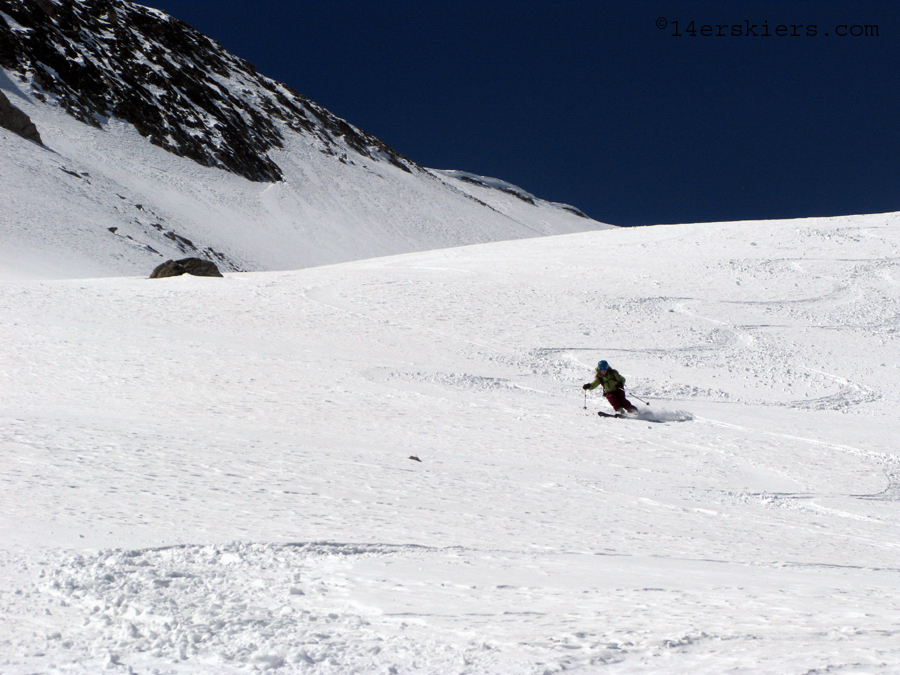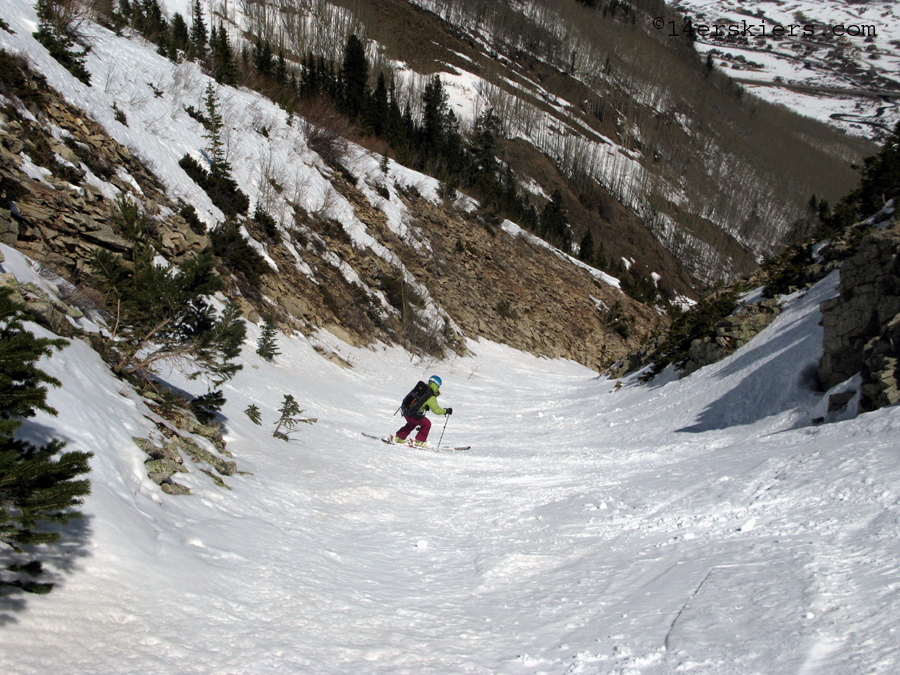 Awesome day! We're not giving up yet- not by a long shot. There is still a lot of good skiing out there. Somewhere.
It's peak season in Colorado- a little earlier than usual. The Black Diamond Raven Pro is our favorite among ice axes:

Frank
loves snow more than anything... except his wife.  He ensures his food is digested properly by chewing it 32 times before swallowing.He is a full-time real estate agent serving
Crested Butte and Gunnison
and would be honored to send you his
monthly newsletter.
Latest posts by Frank Konsella (see all)