Redwell to Wrong Chute 3.11.12
(Last Updated On: March 14, 2012)
After a nice corn skiing session on Gothic's spoon the day before, I was curious how the North faces were holding up. When Adam called and suggested a tour up to Redwell Basin, I thought it was a great idea. From the top of Mount Emmons, Redwell Basin honestly didn't look all that great due to some wind affected snow, but we decided to give it a go anyway with the hopes that the snow quality would improve as we descended. There were quite a few slides within the basin from the last storm cycle, although the standard route hadn't slid. Here's Adam's buddy Brae dropping in: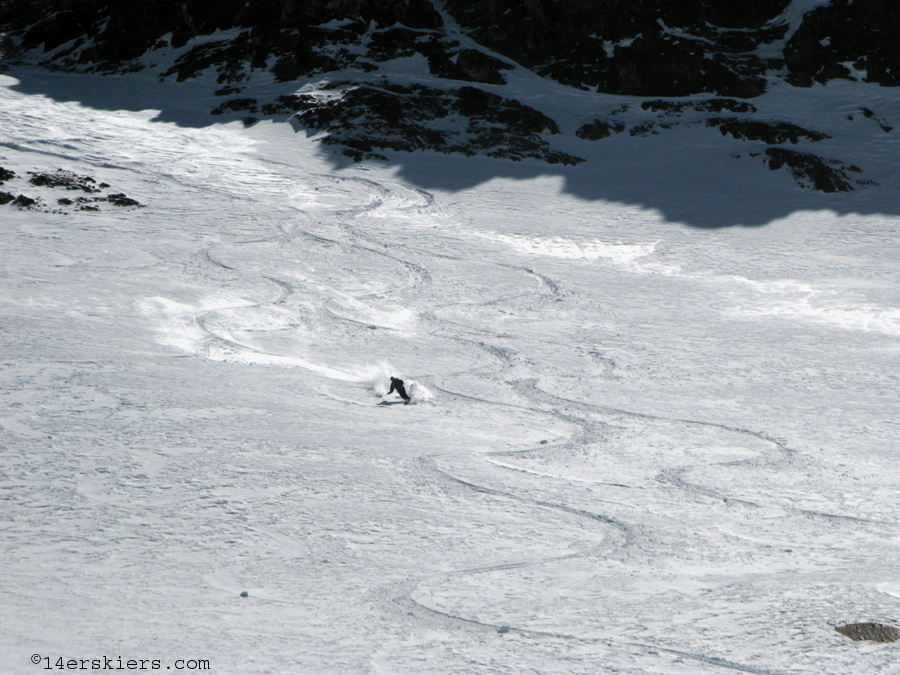 The snow was pretty good- as long as you paid careful attention to the surface texture and stayed on the rippled looking snow. Adam: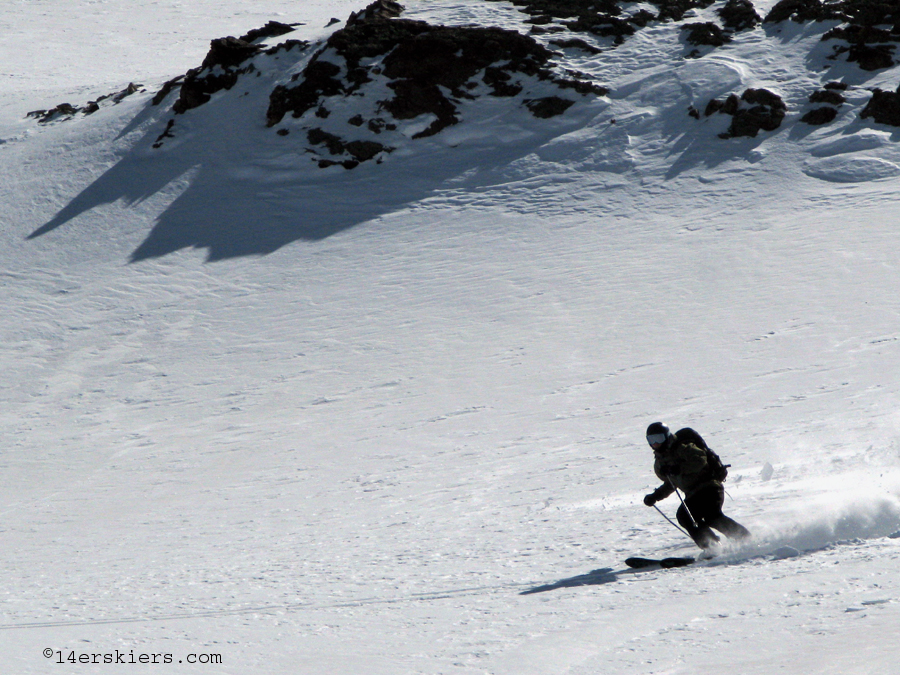 Brae: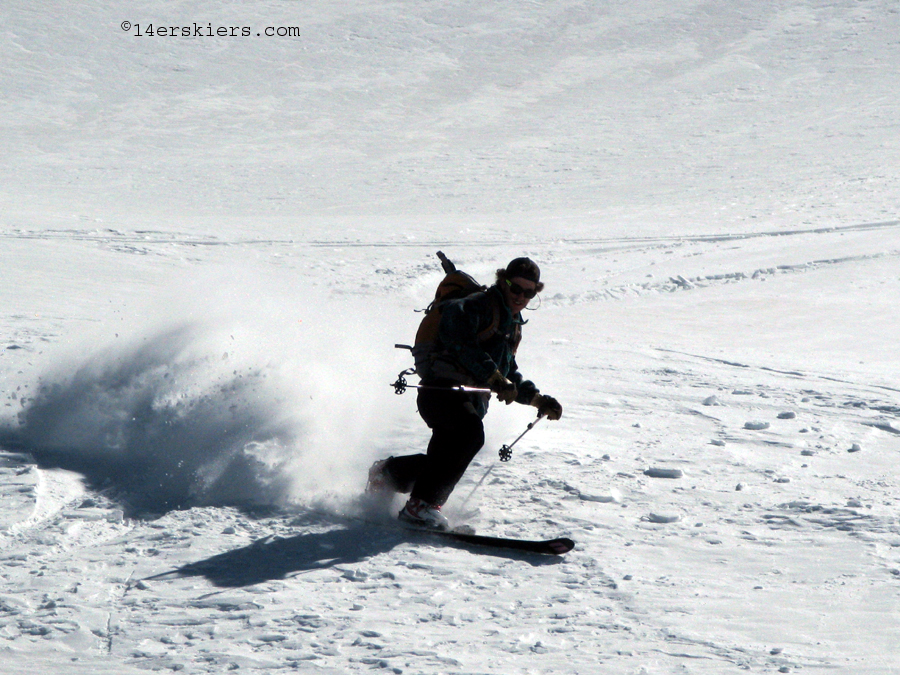 After upper Redwell basin, we headed back up towards Right and Wrong chutes. Back before I had a snowmobile, this was one of my standard tours, but these days I have a lot more options and ski it pretty rarely. We went a little higher than we needed to and had a nice view of Wolverine Basin.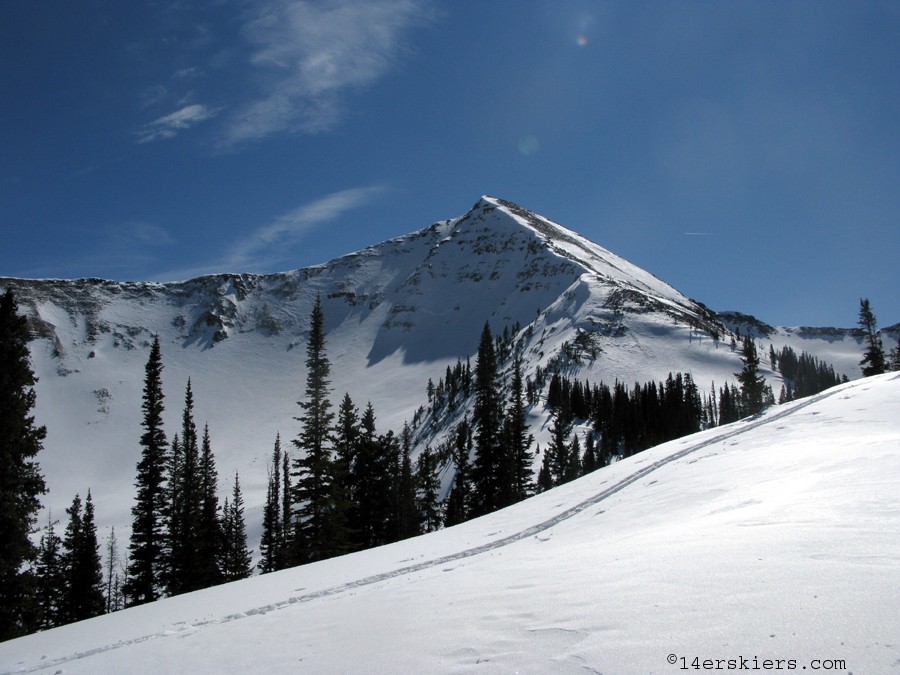 We dropped into Wrong chute and found some great snow along with more slide evidence from last week. The skiing reminded me of skiing in November in most seasons, with a thin base and plenty of logs and rocks to hit. Pretty crazy. Adam: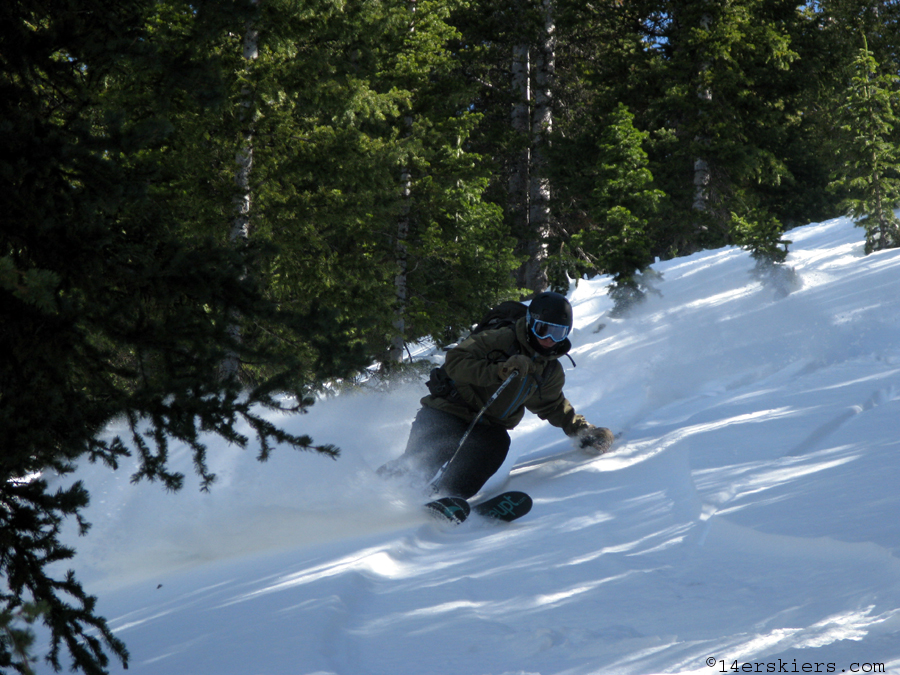 Me: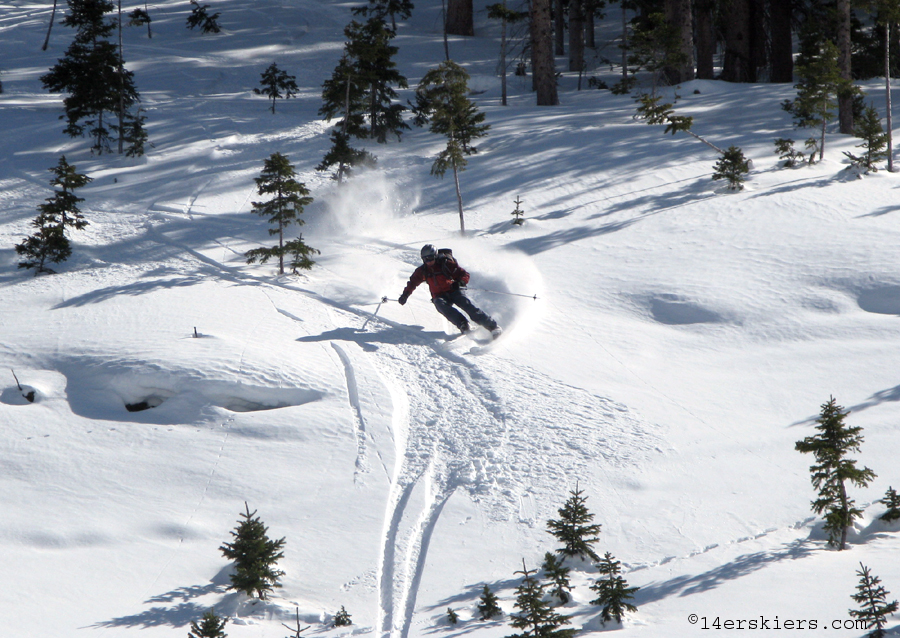 A look back up. Wrong chute comes in from the left, while lower Redwell is on the right. "Right" chute is off to the looker's left, dropping into Wolverine. (At least that's what I've been told, people usually just refer to both chutes collectively as Right and Wrong chutes). I could be wrong.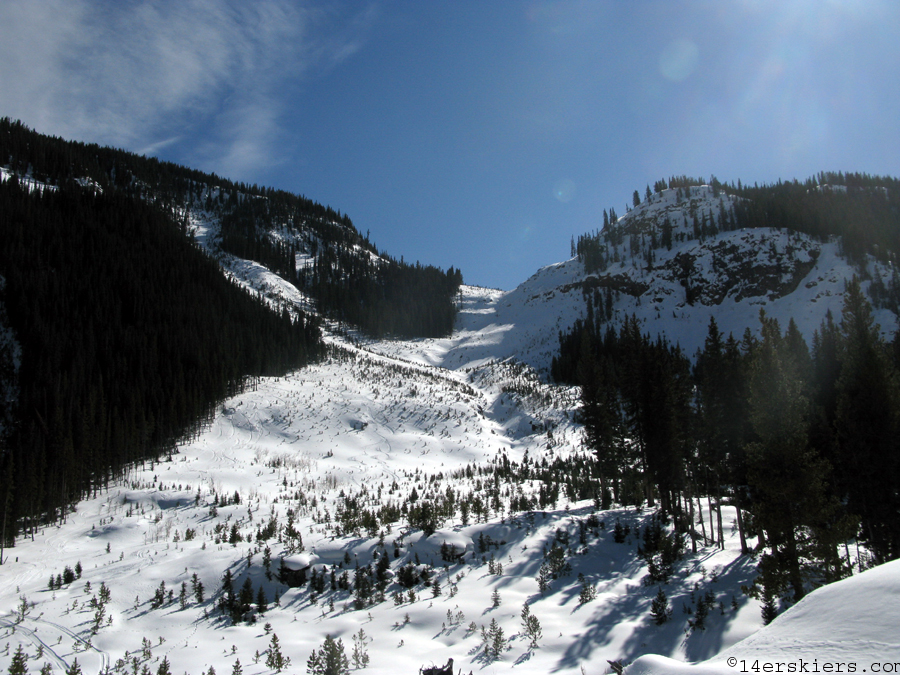 Frank
loves snow more than anything... except his wife.  He ensures his food is digested properly by chewing it 32 times before swallowing.He is a full-time real estate agent serving
Crested Butte and Gunnison
and would be honored to send you his
monthly newsletter.
Latest posts by Frank Konsella (see all)