TR: Gothic Spoon (10 Mar 2012)
(Last Updated On: March 12, 2012)
This prolonged high pressure has been both a blessing and a curse. The warm sunny days have somewhat stabilized our snowpack and have brought spring cheer to the town. But, at the same time, the snow that has fallen the last few weeks has been quickly, and sadly, melting away at an alarming rate. It seems as though winter came late and spring is coming early. With that being said, now is the time for us to get out and enjoy what little snow we do have, because it might not be here for much longer. In hopes of finding corn, Frank, Sydney, and I decided to check out the south-facing Spoon on Gothic Mountain.
The Spoon in view.

Sydney and I skinning up Washington Gulch.

We bootpacked most of the way up the mountain.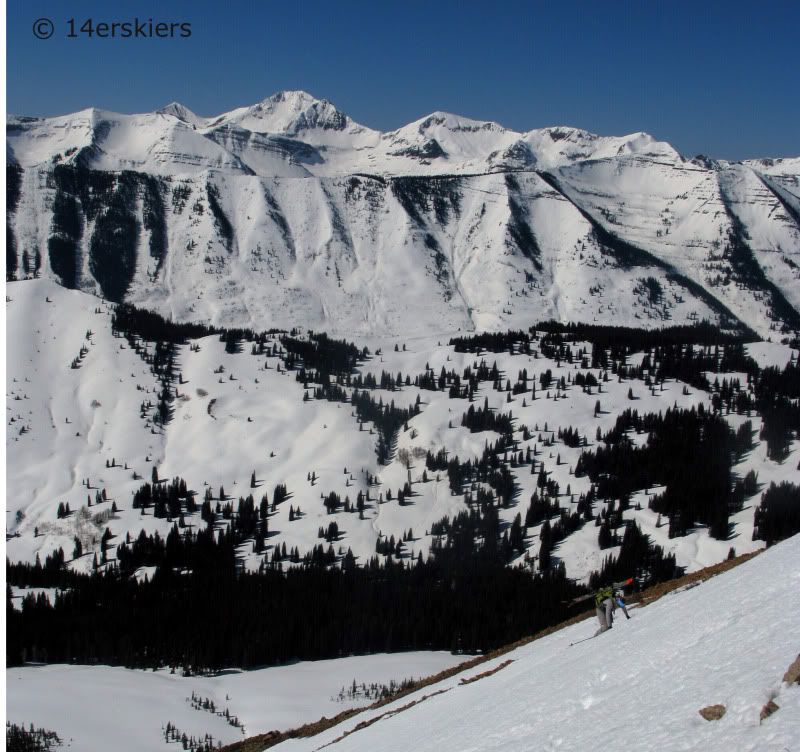 The views were great from the top.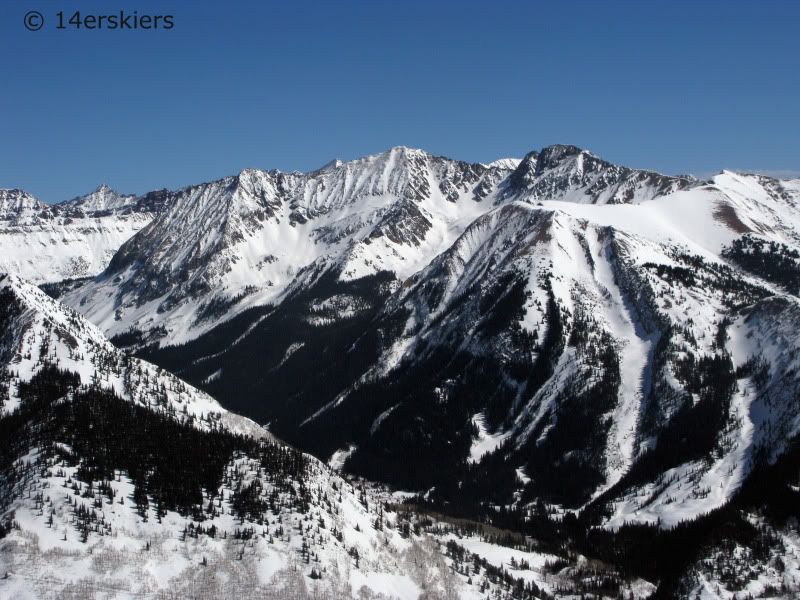 Owen, whose northeast face has a slide with a very big crown.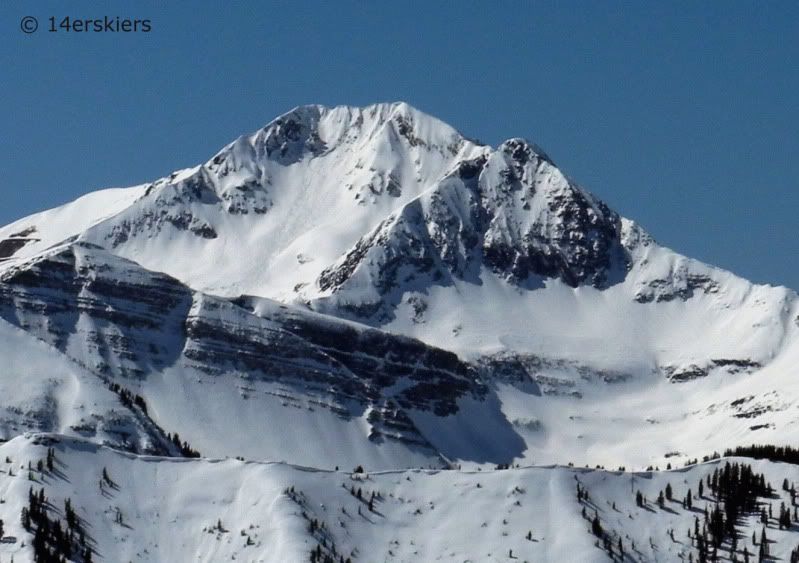 A look down the line.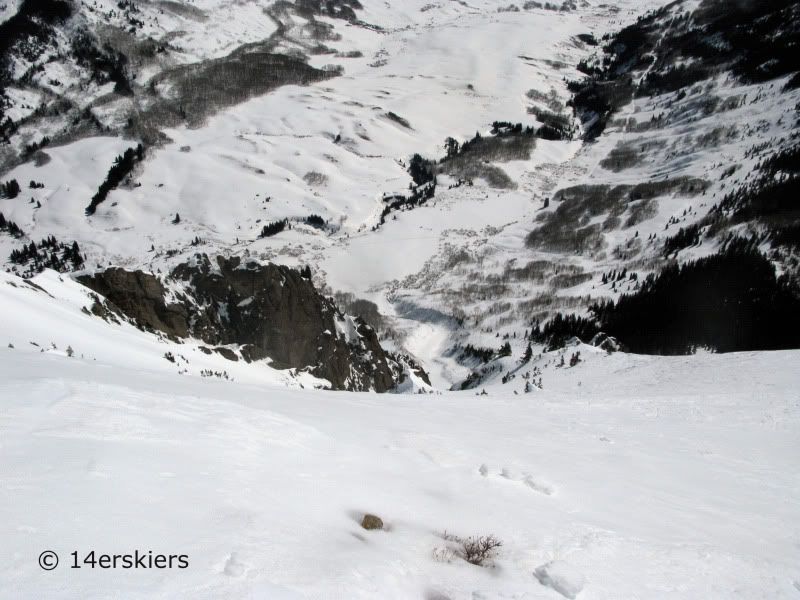 Frank dropped in first.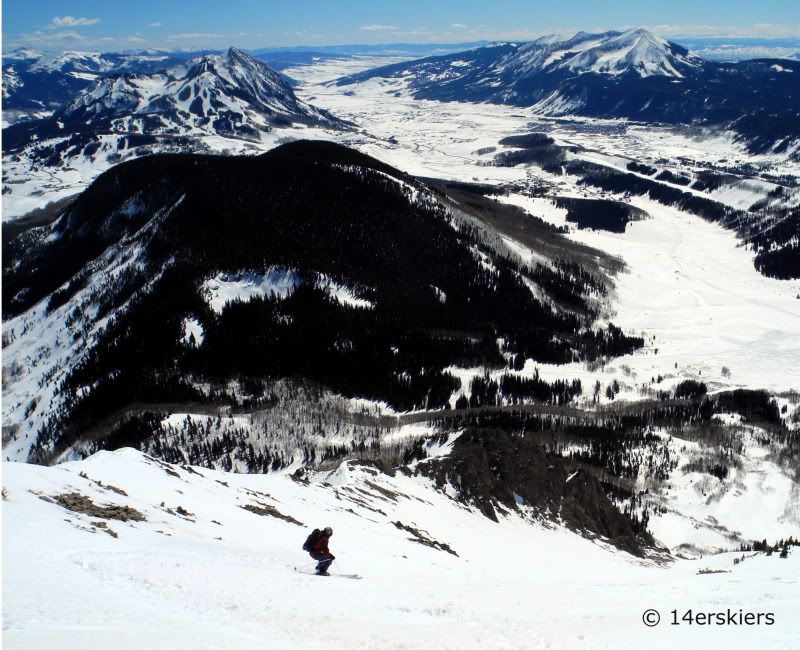 Sydney.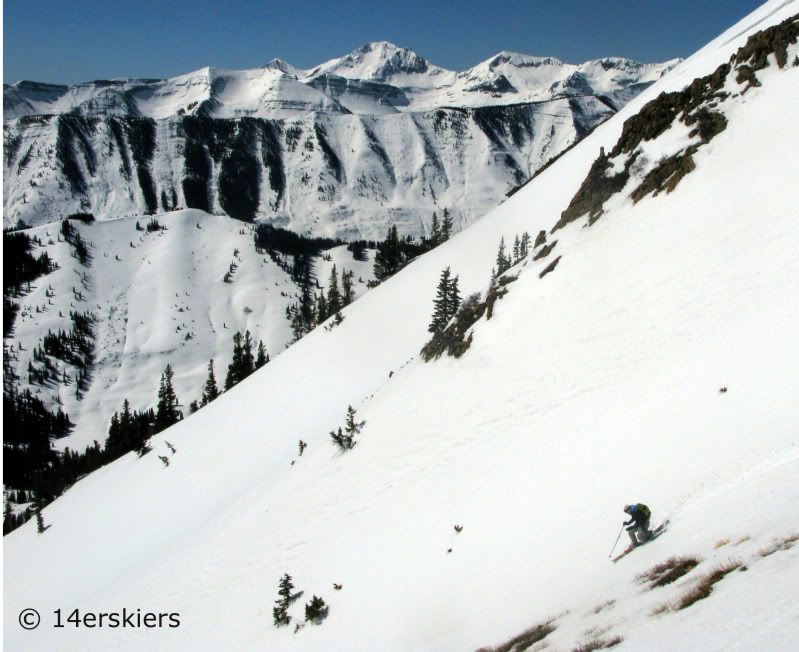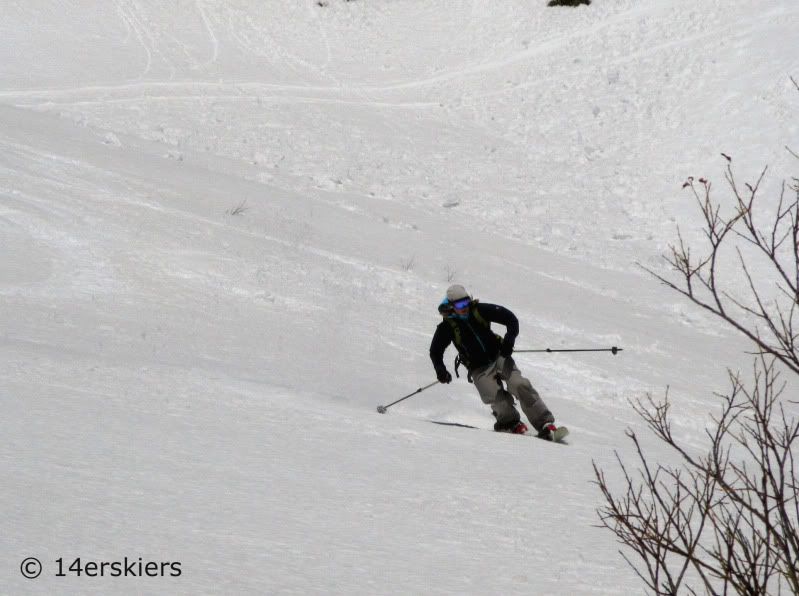 Me.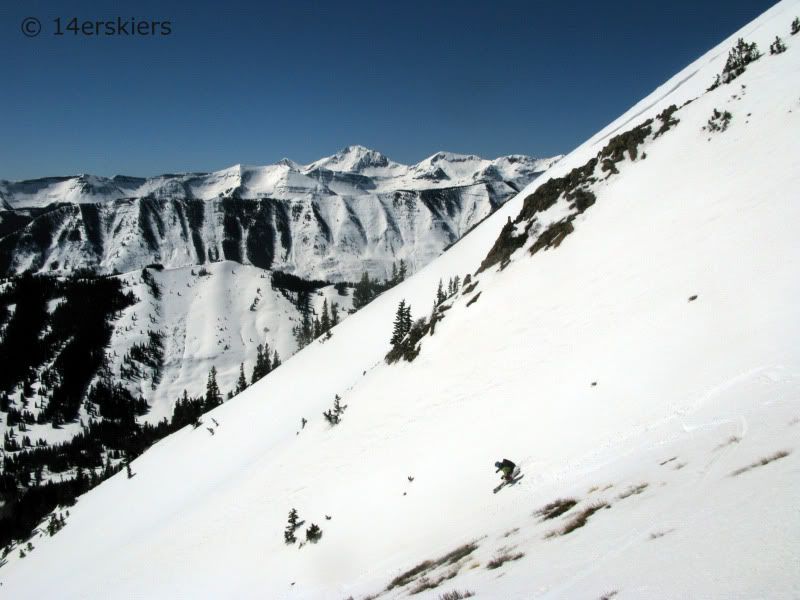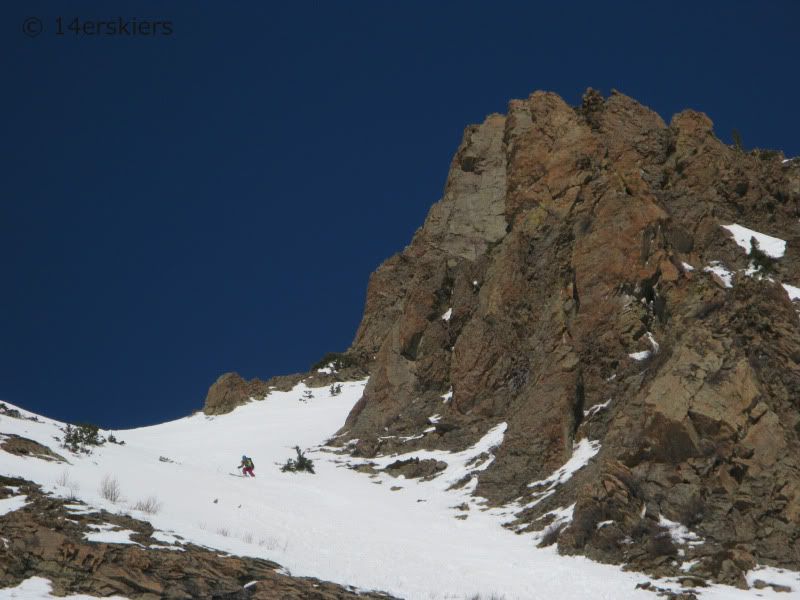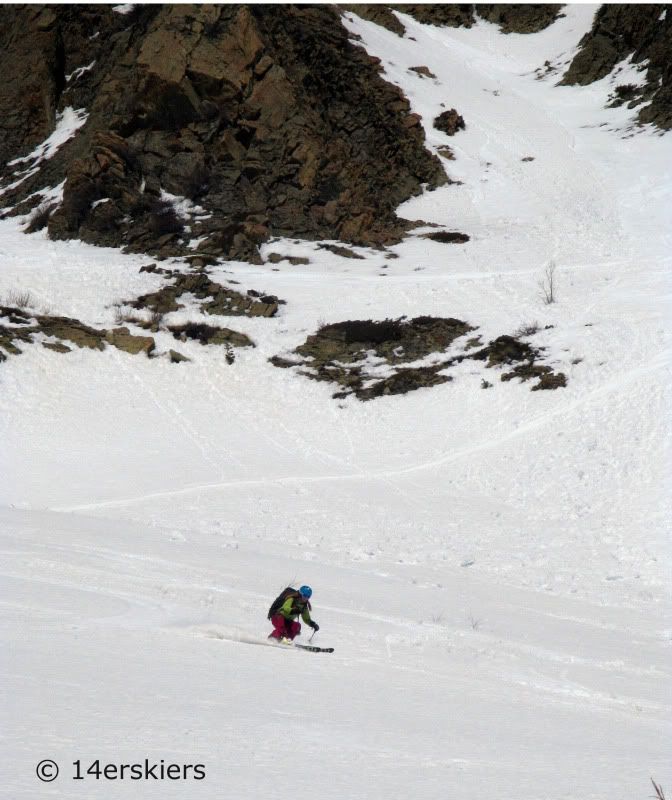 Frank.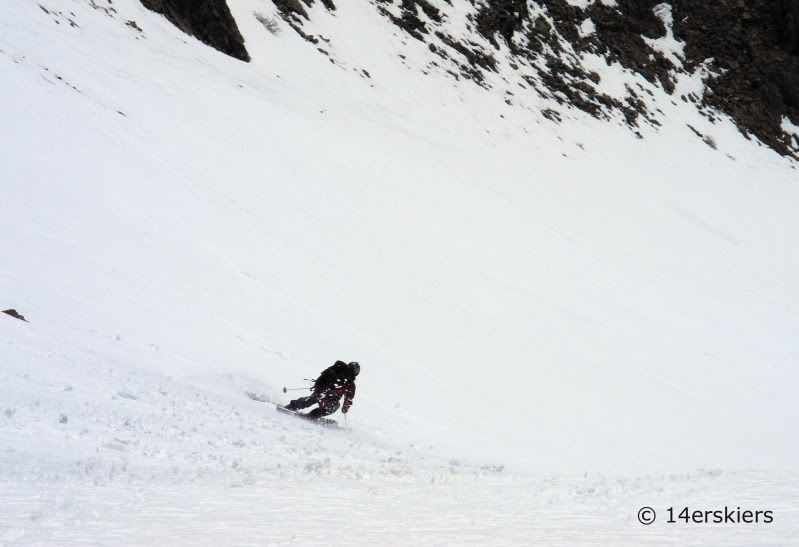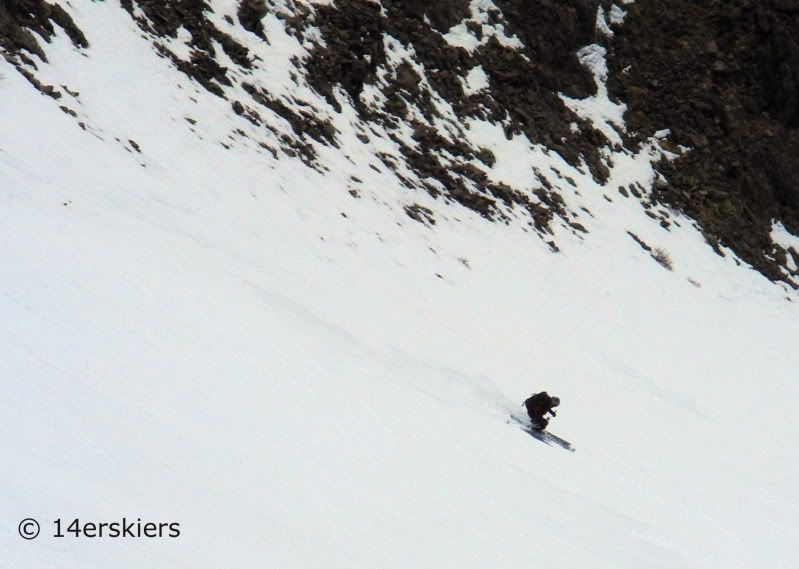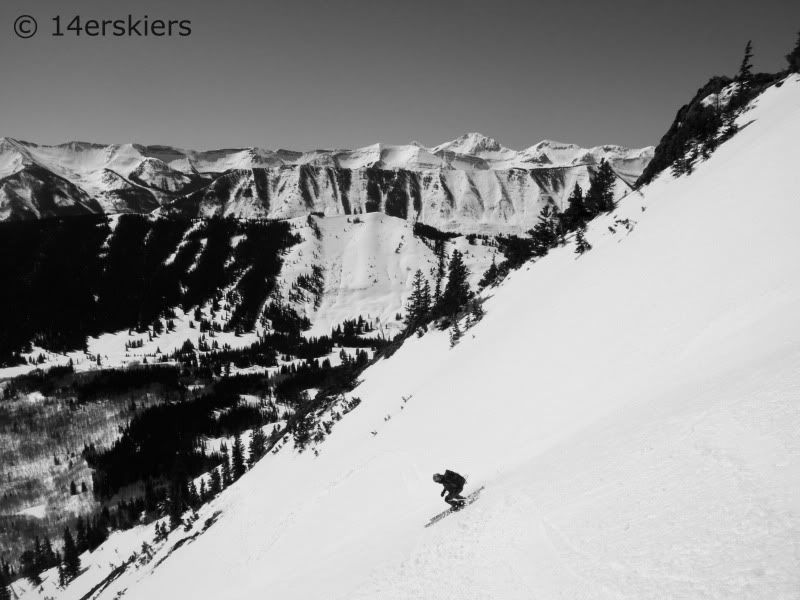 A look back at the main line, with me skiing down the gully.

Despite the snow being slightly heinous for bootpacking, we enjoyed good snow on a good line. While the snow on the spoon was not mature corn, warm temperatures are causing the snow to transition quickly. Still, the line was thin in places, especially for March. Thanks to Sydney and Frank for a fantastic day!
Please help out 14erskiers by checking out the super sales at Altrec.com where I just purchased a new pair of Rossi S7's for cheap!

Aside from skiing, biking, and all outdoorsy things,
Brittany Walker Konsella
also loves smiles and chocolate 🙂 Even though she excels at higher level math and chemistry, she still confuses left from right. Find out more about
Brittany
!
Latest posts by Brittany Walker Konsella (see all)