Scenics and Snowmo's 2.15.12
(Last Updated On: February 16, 2012)
Yesterday, I pulled some double duty with a tour up the Red Lady Glades followed by some uber-deep snowmobiling up Kebler Pass in the afternoon. With 20-40″ of new snow in the past few days in the Crested butte backcountry, the Red Lady Glades seemed like a good, safe choice since the angle can be kept below 30 degrees or so the whole way down. It's far from my favorite run in the area, and I felt quite a bit of jealousy for those who chose to ski steeper backcountry runs on the same day. No doubt about it, I've been feeling like a giant wuss this season- but unfortunately the CO snowpack seems to be giving daily reminders that playing it conservative is a good strategy this season.
I didn't even bother taking any photos on the descent- but it was a beautiful day to gaze upon Crested Butte: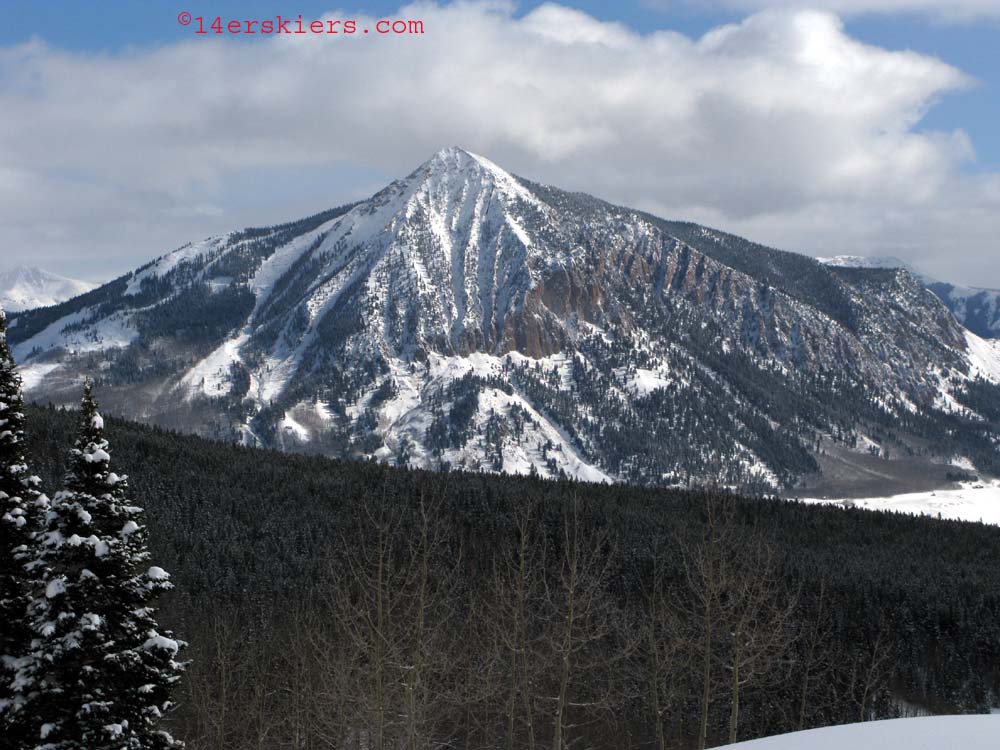 Thankfully, snowmobiling flat meadows is a whole lot more fun than skiing them, so we headed out, got stuck a bunch, and had an absolute blast doing it. It was deep: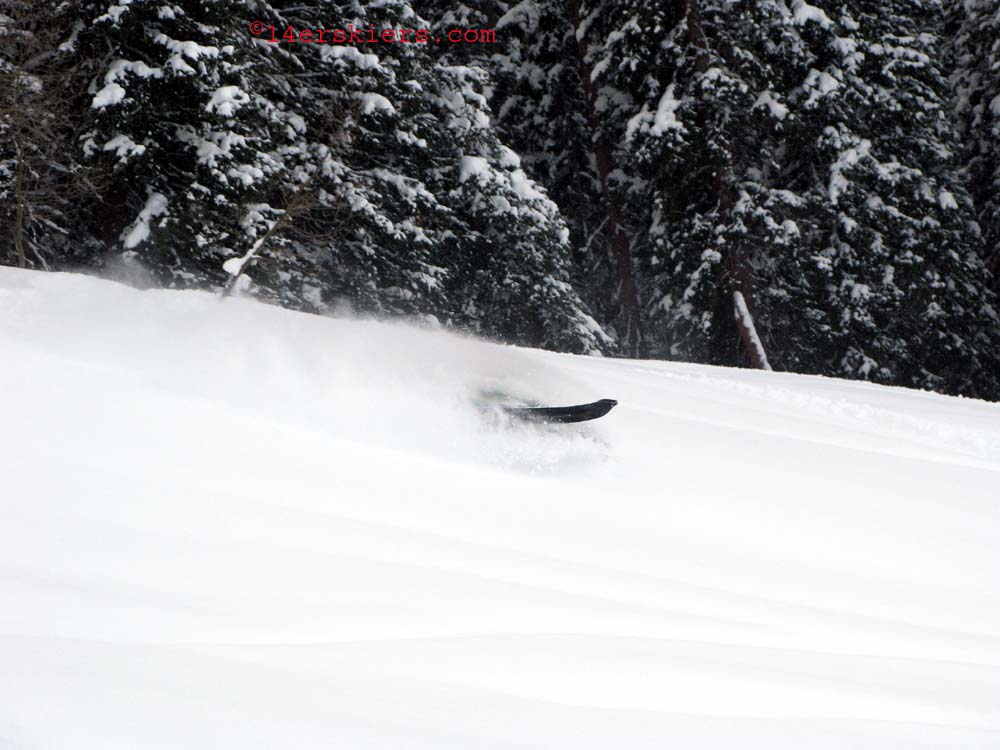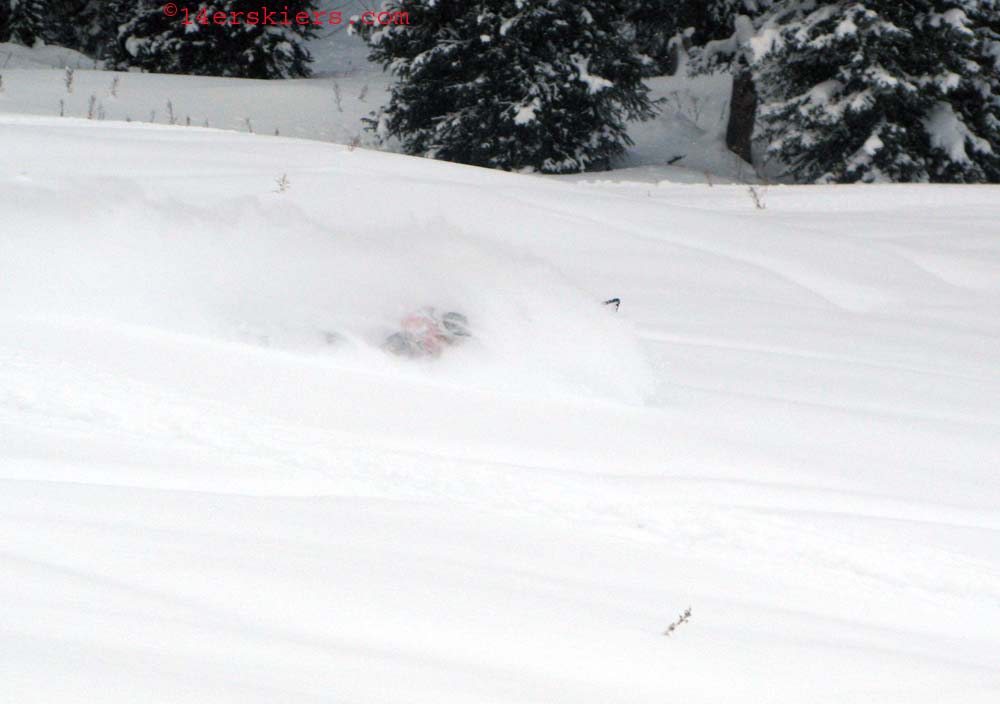 Just a beautiful afternoon in CO: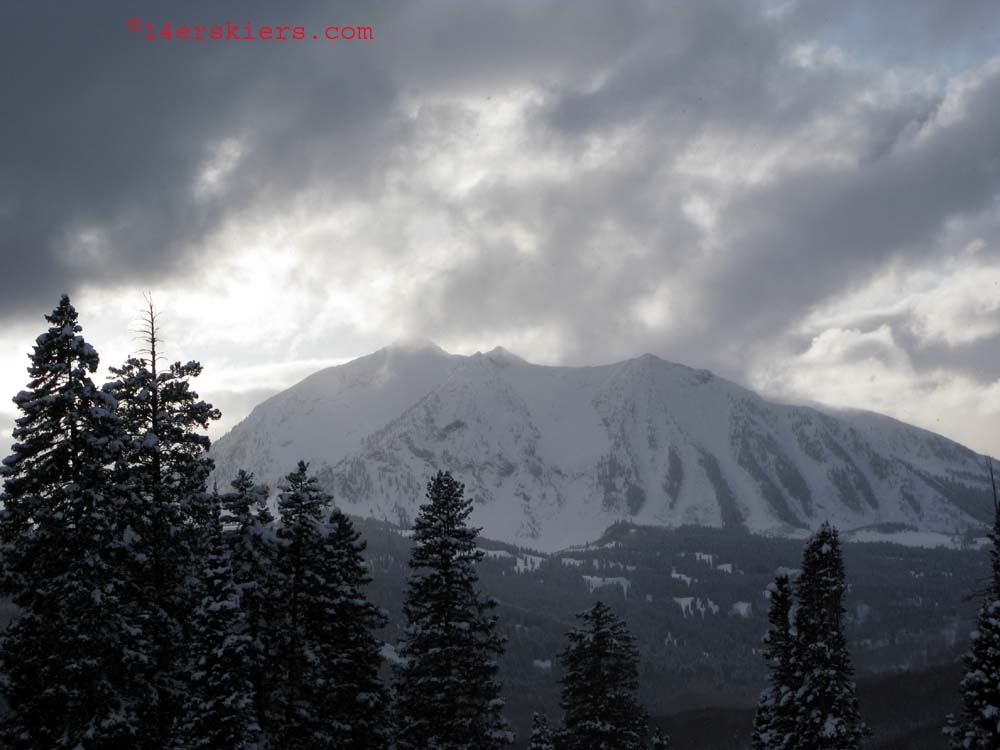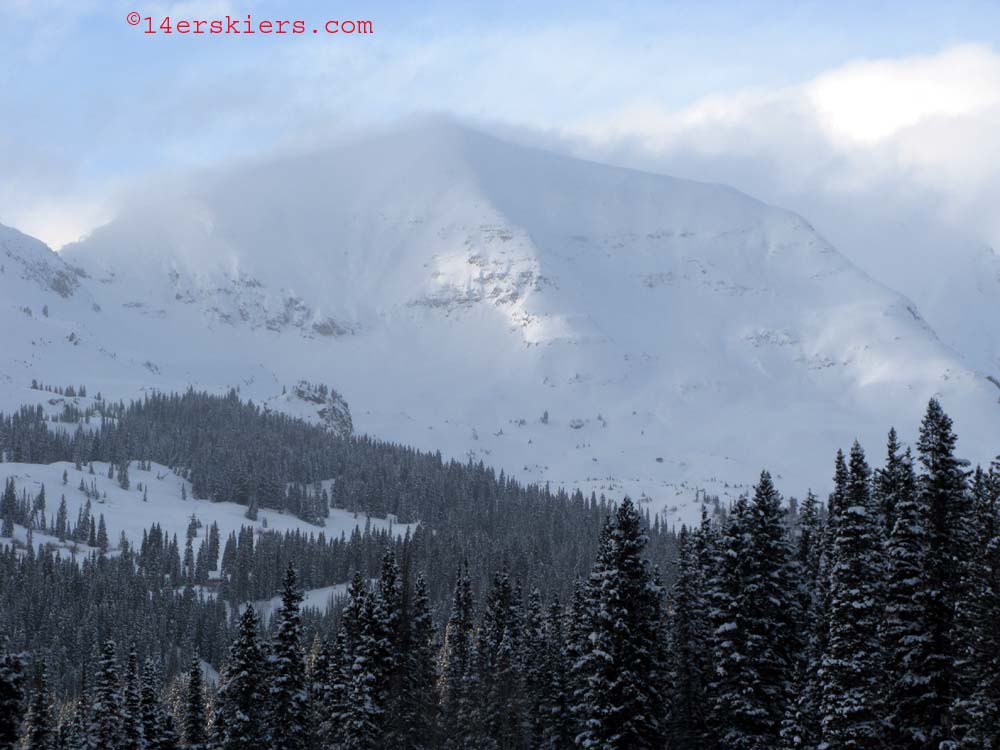 We know it sounds like a broken record, but stay safe out there friends.

Frank
loves snow more than anything... except his wife.  He ensures his food is digested properly by chewing it 32 times before swallowing.He is a full-time real estate agent serving
Crested Butte and Gunnison
and would be honored to send you his
monthly newsletter.
Latest posts by Frank Konsella (see all)