(Last Updated On: July 3, 2012)
You might notice that "day 4" has been skipped. That's because it was a really good day and we've got a number of photos to go through. So, I'll skip to day 5. Brittany woke up and decided she needed a day off- it's hard to keep doing 4-5,000′ days when we've had such a lackluster winter in CO and it's tough to eke out a 2,000′ day. JP, a former resident of Crested Butte, offered to take me on yet another tour on Turnagain. Despite leaving Girdwood under the seemingly omnipresent cloudy and snowy skies, we found a good window to bang out a nice sunny lap before JP had to get to Anchorage.
Looks good, doesn't it?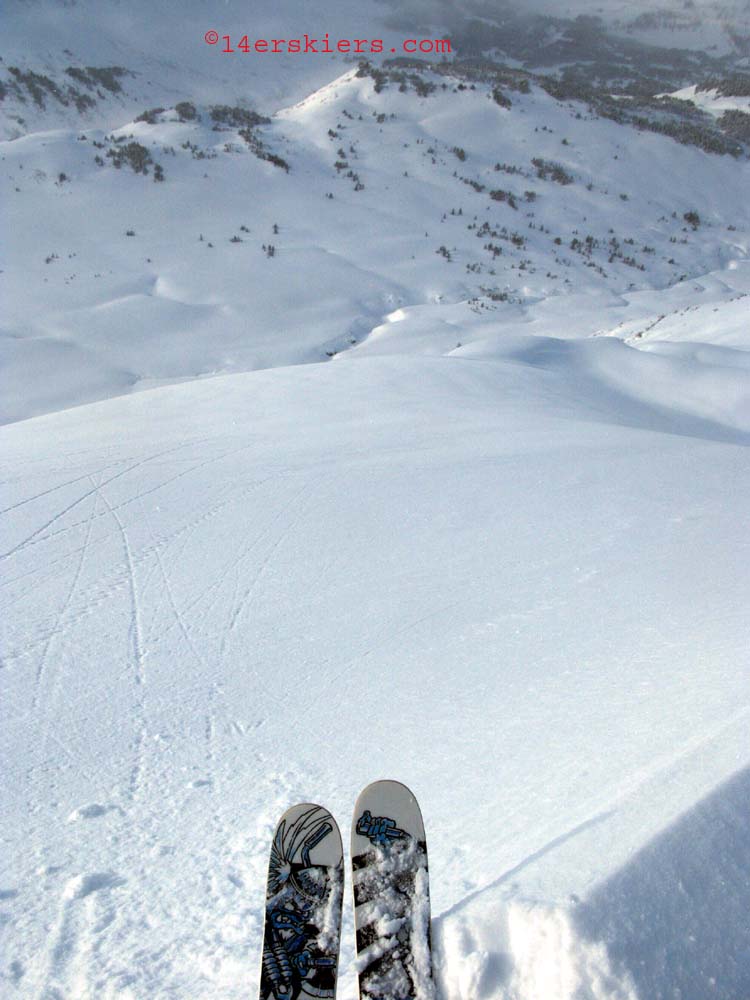 JP drops in: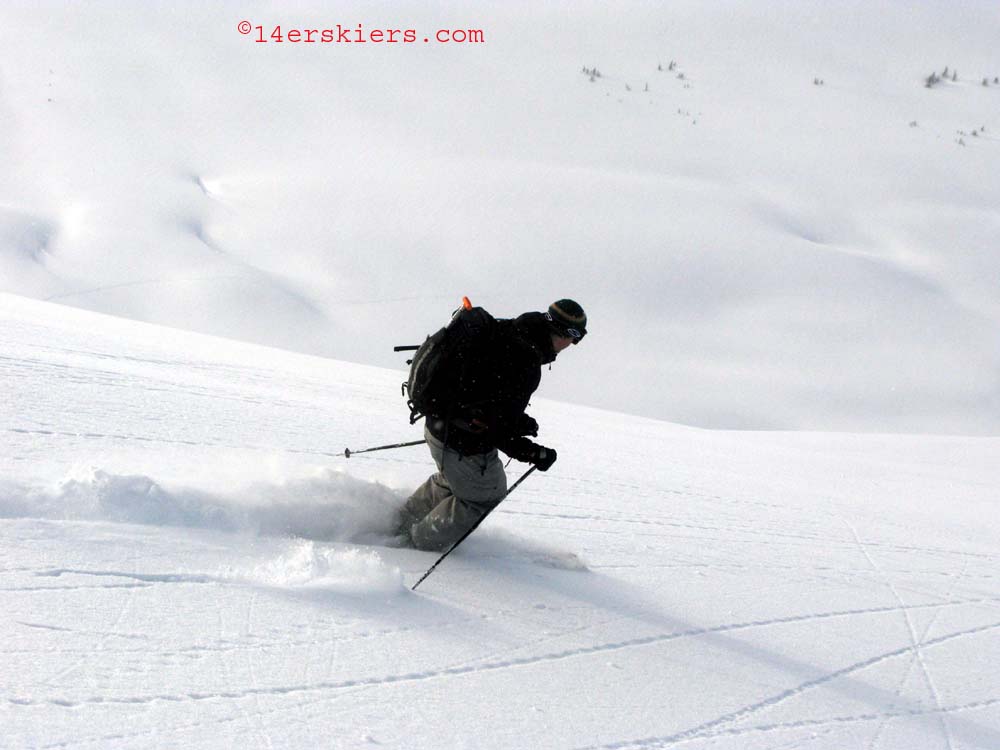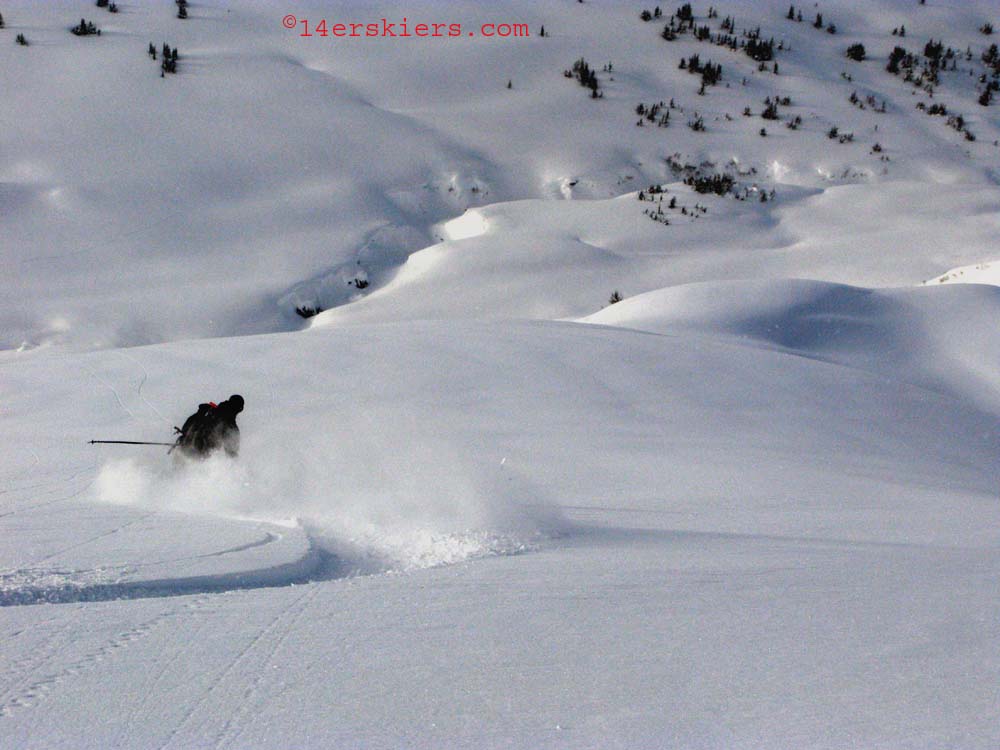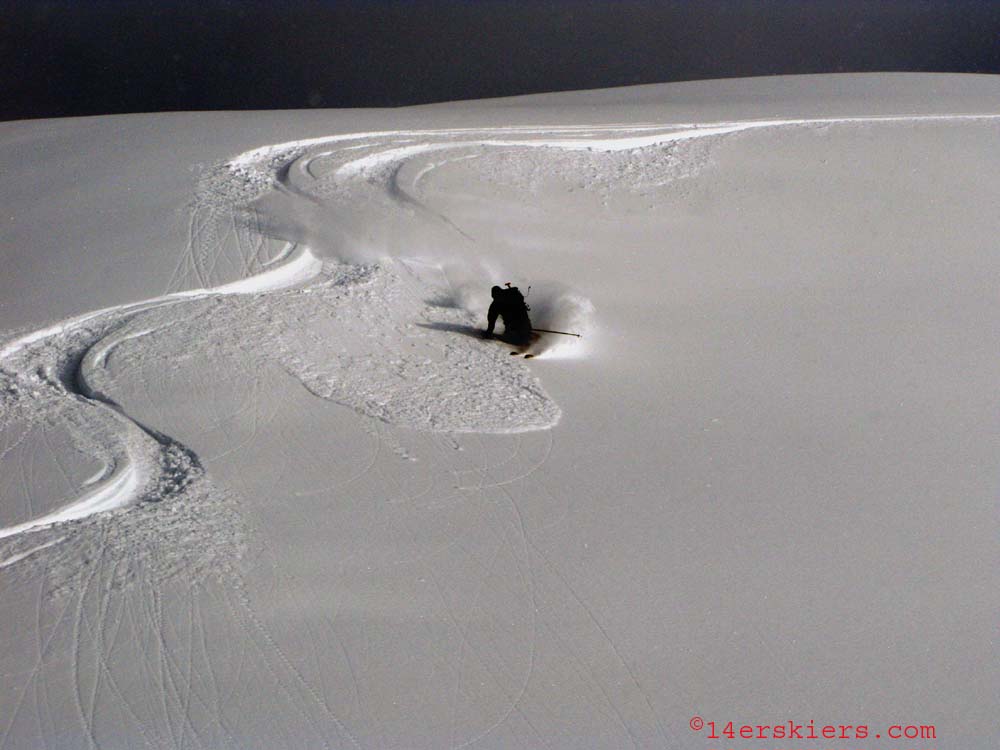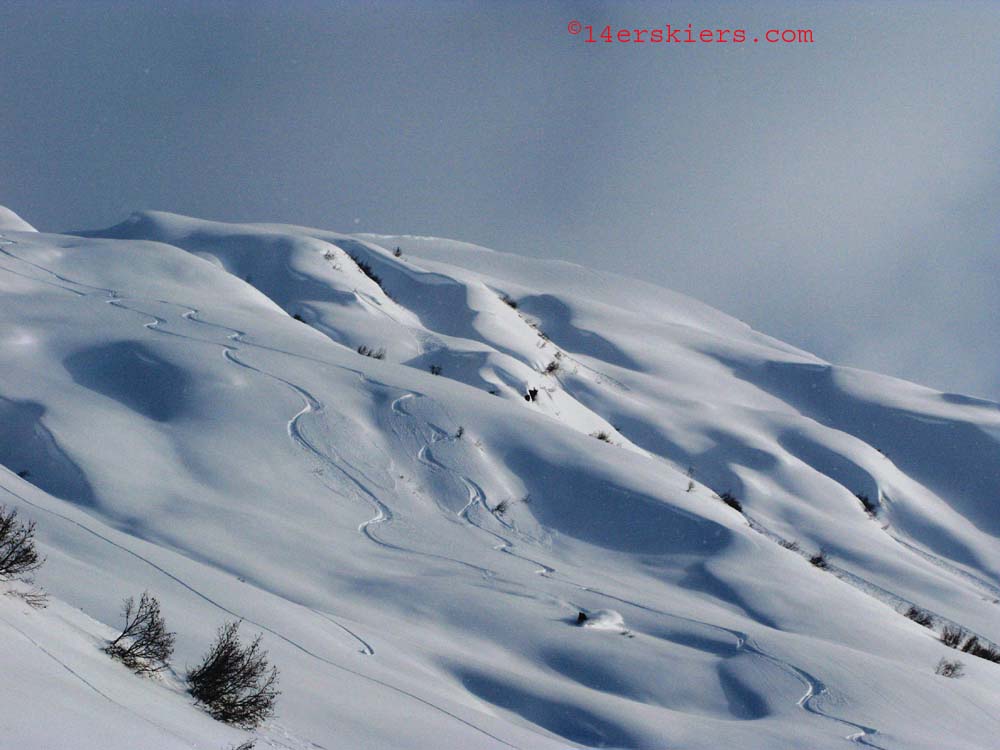 From the valley floor, we got a nice look at our signatures on the mountainside in the beautiful soft light that AK is known for.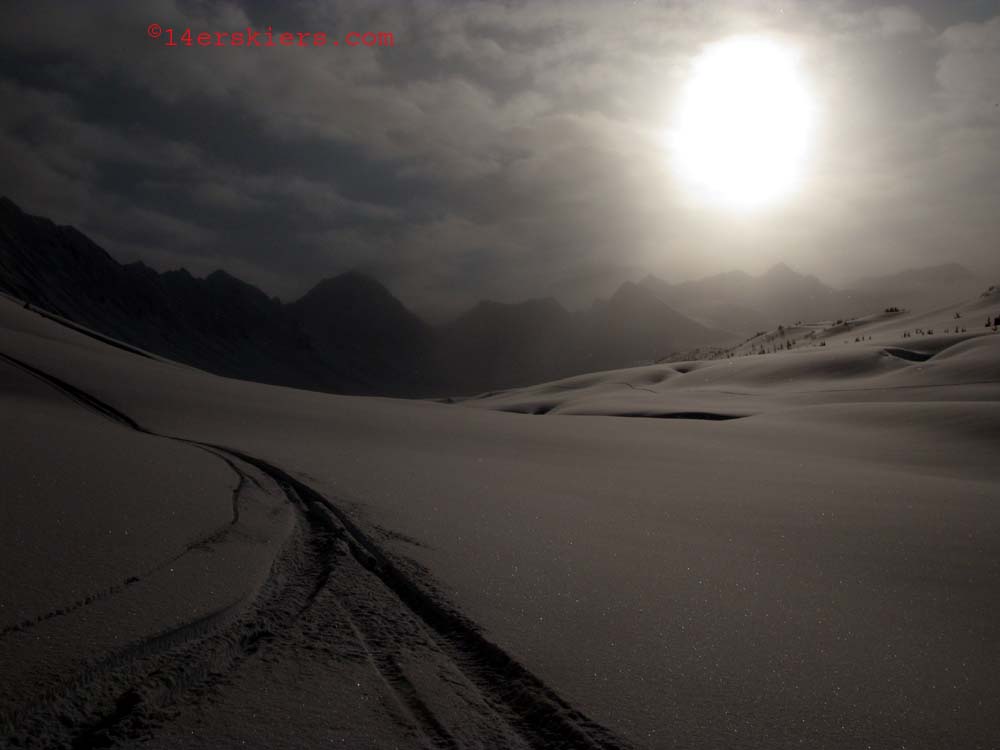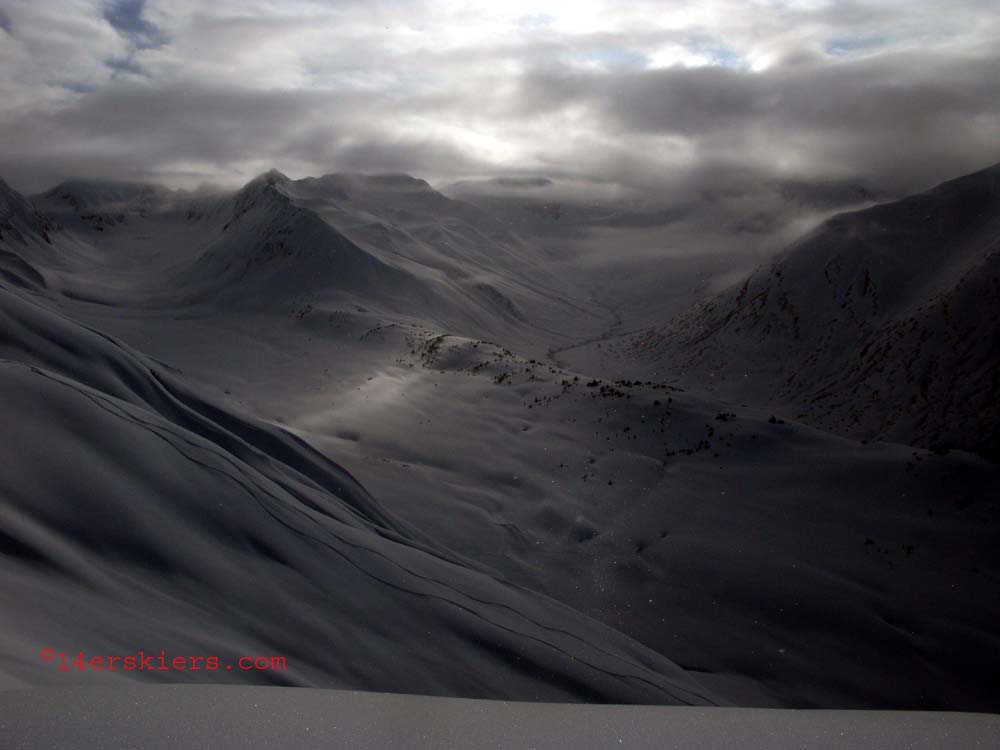 Just another day in Alaska, it's going to be tough to go back to Facetville, aka Colorado- at least this season. Hmmn, I could use some new Patagucci stuff… 2012 Patagonia Sale Live at Backcountry.com – Get 30% Off Now – CLICK HERE – Limited Time Only
Frank
loves snow more than anything... except his wife.  He ensures his food is digested properly by chewing it 32 times before swallowing.He is a full-time real estate agent serving
Crested Butte and Gunnison
and would be honored to send you his
monthly newsletter.
Latest posts by Frank Konsella (see all)