Spider Face to The White Widow 5.31.11
(Last Updated On: June 2, 2011)
Now that snowline has begun its relentless upward creep towards the highest peaks, access is becoming more difficult and it's time to set our sights on different zones. Springtime typically means the Gothic valley for Crested Butte ski mountaineers, but the heavy snowfalls we've had this spring have greatly delayed the opening of the road. With the road partially melted, unplowed, and still gated, the only choice was to go in with bikes.
photo John Jasper

Our goal for the day was the Spider Face. Brittany and I tried to ski this same line last spring, but found a little too much water ice for our tastes. With this year's deep snowpack, we hoped that much of the ice would still be covered by snow. Here's the face on 5.9.09, in much thinner and dustier conditions than the conditions we found on the last day of May, 2011:

Morning on the face: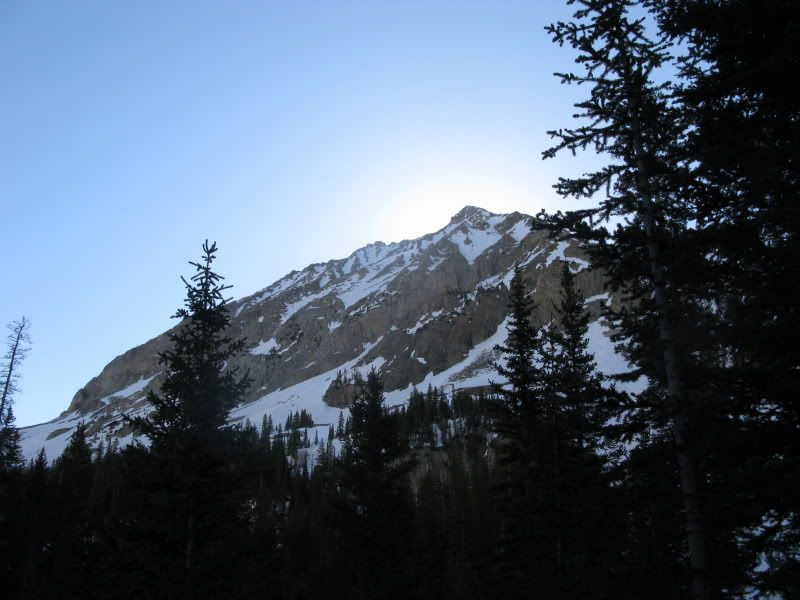 There are a bunch of fine objectives up the Copper Creek valley. A high camp near Copper lake would yield an awesome week's worth of skiing. Example one:

Example 2. East Maroon pass is the low point in the foreground ridge:

We had a great view of the East faces of thunder Pyramid and Pyramid. Our friend Jordan skied it that morning.

It wasn't long until we reached the ice climbing cruxes of the Spider Face route. It was in much better shape than the last time I tried it. More importantly, it was really fun!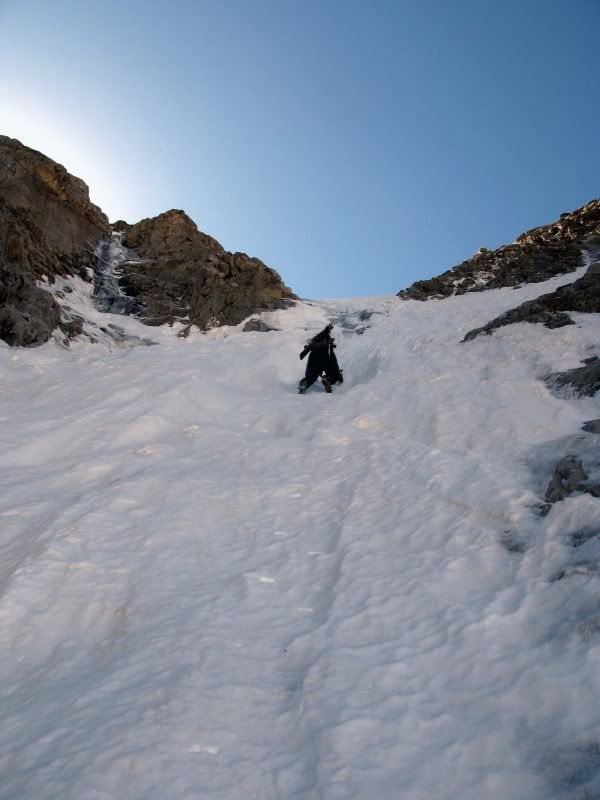 It didn't exactly let up once past the water ice:

John Jasper points down what we just climbed. I'm not sure if there's a more stoked person I ski with. It's always "So psyched to be here" and "I love getting up early" when skiing with Jasper.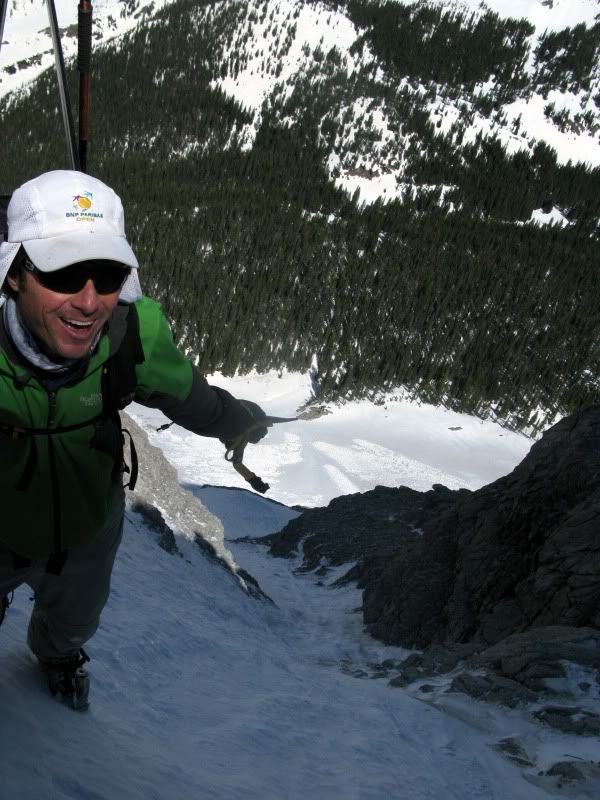 More photos of the roughly 2,000′ climb: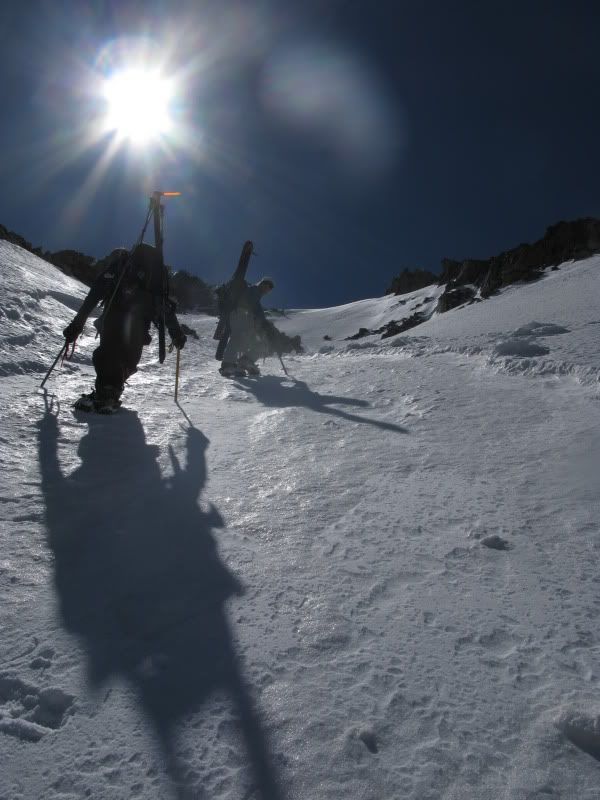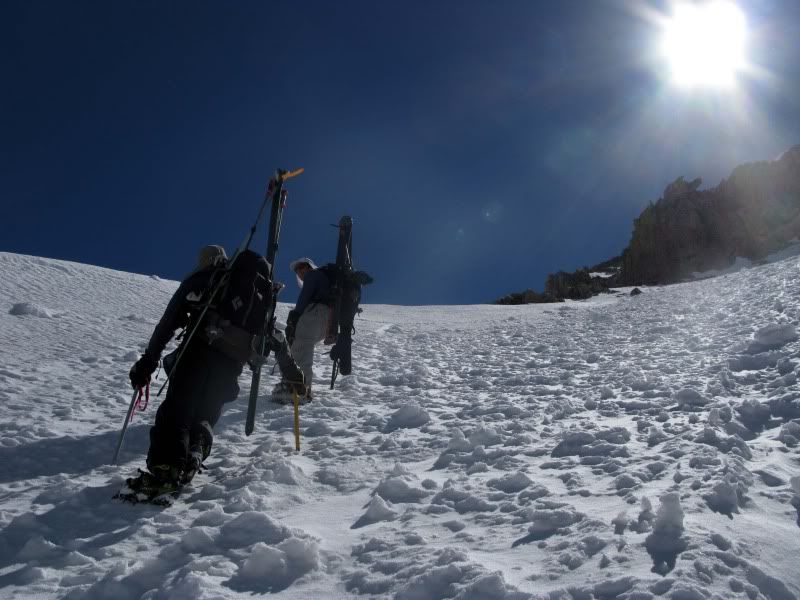 Plenty of avalanche debris is visible in the last photo. Unfortunately, almost every face with rocks on it had slide activity within the last week. I hate to say it, but the best skiing right now is on slightly mellower faces that don't have rock faces triggering point releases. The point of all this is that once we reached the roughly 13,200′ summit of "Spider Peak" (the unnamed and unofficial subpeak of Whiterock), we decided that the Spider Face should wait for another day, when it didn't have so much avalanche debris. It was a bit upsetting for me, since I now stand at 0-2 on the face, but it was probably the better choice to ski the White Widow Couloir on the South Face. Besides, it isn't exactly a bad consolation prize. White Widow front and center, with the Spider face on the left: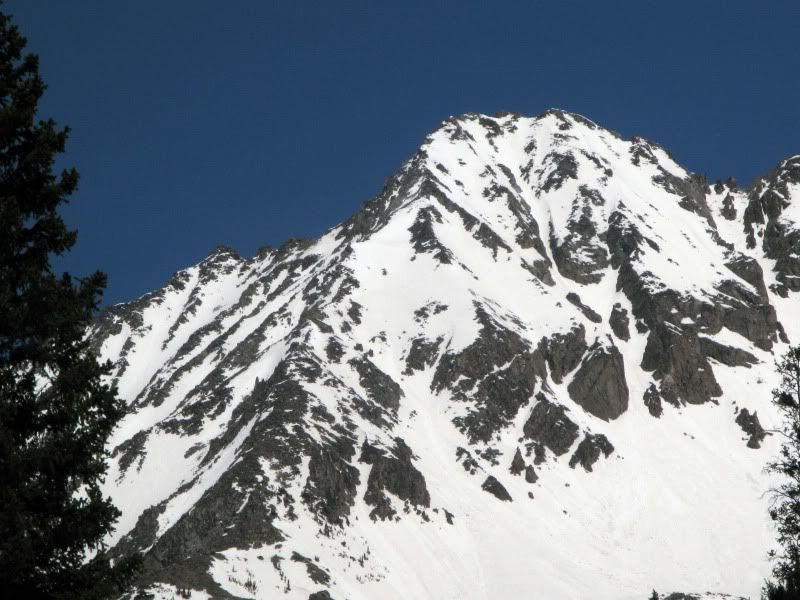 Pete drops in first: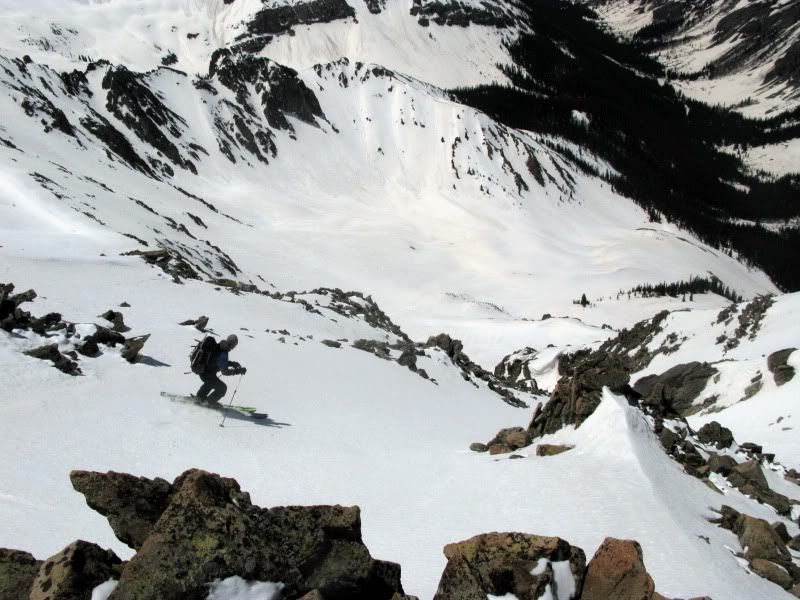 JJ: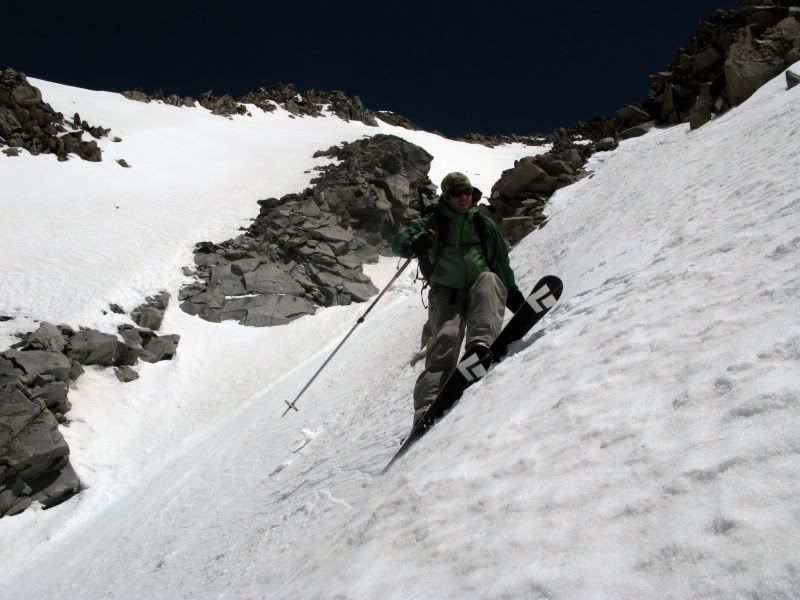 Back to Pete: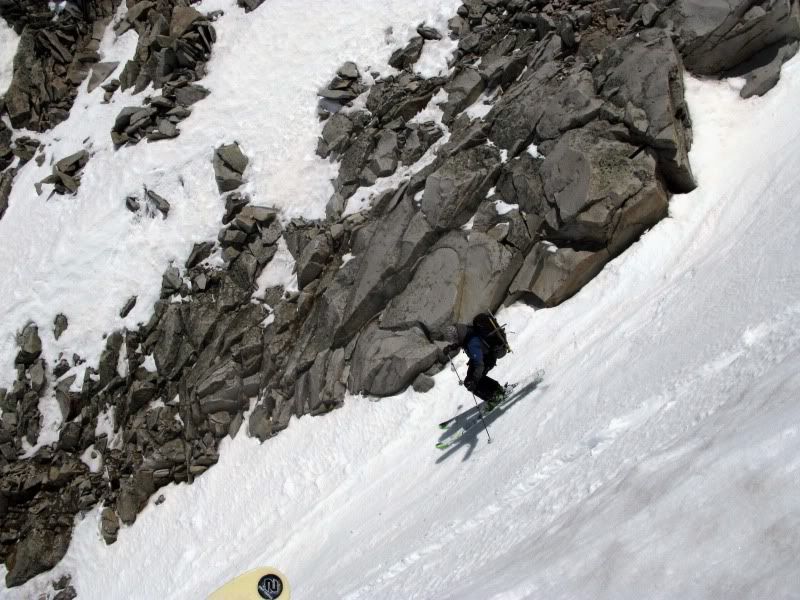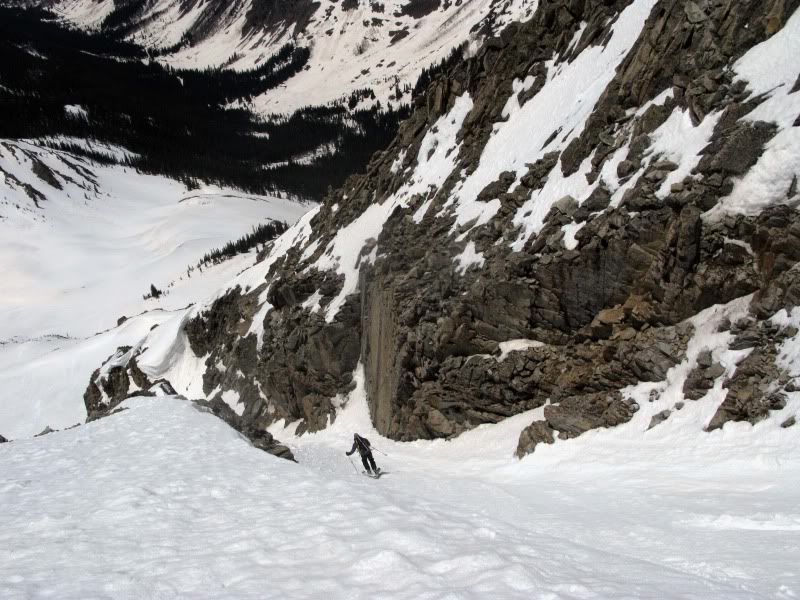 A strange angle of JJ:

Pete: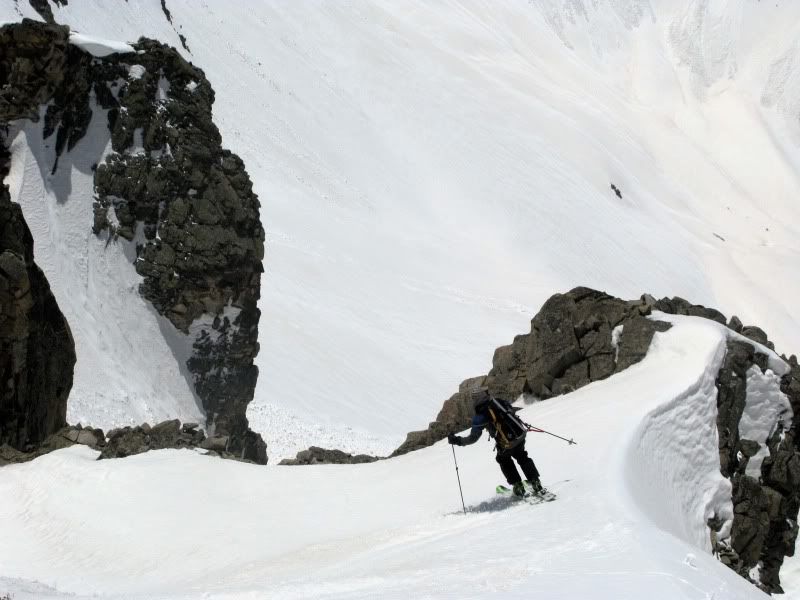 The turns in the massive basin were some of the best of the day: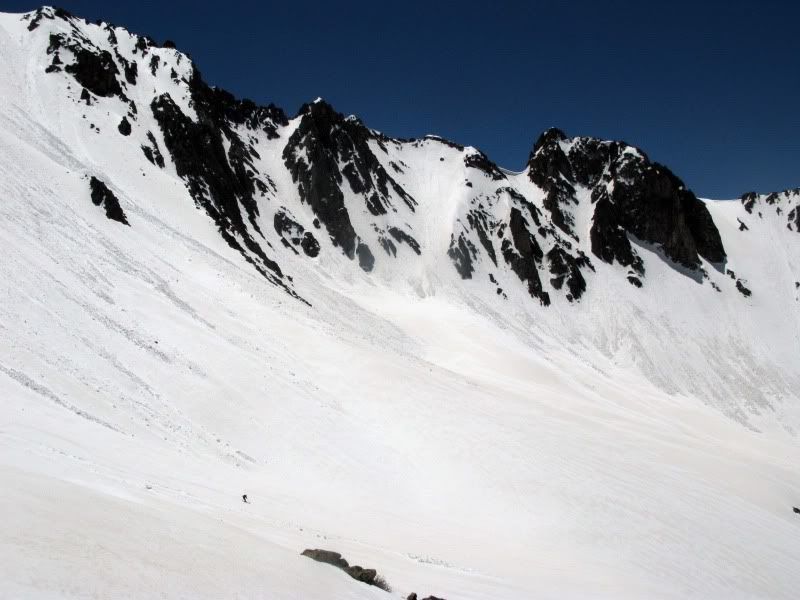 One last shot of "Spider Peak" as we headed down Copper Creek:

We had been dreading the trip back up the road all day, knowing that the frozen snow which hadn't posed any problem in the morning would be thawed and miserable in the afternoon. Thankfully, heavy equipment saved the day:

Gothic road is presently plowed just past the Gothic townsite to the Judd Falls parking area. My sources tell me that the gate will open tomorrow, 6-3-11. This should make trips up Copper Creek and Rustler's gulch much more reasonable. Descents of the South Couloir of South Maroon should be on everyone's list next week. Ski mountaineers looking for easy access should also note that other springtime classics like Cinnamon Pass (linking Lake City and Ouray in the San Juans) and Independence Pass (between Aspen and Leadville) are both open. So go get some, and think freezing temps!
Patagonia Sale at Backcountry.com – Get up to 50% Top Patagonia Gear Now
-Expires: While Supplies Last
Frank
loves snow more than anything... except his wife.  He ensures his food is digested properly by chewing it 32 times before swallowing.He is a full-time real estate agent serving
Crested Butte and Gunnison
and would be honored to send you his
monthly newsletter.
Latest posts by Frank Konsella (see all)