(Last Updated On: May 24, 2011)
Axtell is a favorite backcountry ski spot here in Crested Butte. Not only is the access close and easy, but laps are fairly quick for the vert skied. Since this peak lies within and below treeline, Axtell also provides excellent skiing during low-visibility or flat-light. With storm after storm pounding us with snow this spring we've found ourselves skiing on Axtell several times the last couple of months. Below are some pictures from a few of our many recent adventures there.
April 9th – After work ski
The easy access to Axtell makes it perfect place to grab a quick ski lap after work. Frank and I have been milking the goods in the evenings with the longer spring days and continuous powder refreshes.
What a view!

I was just at work a couple of hours ago? Really?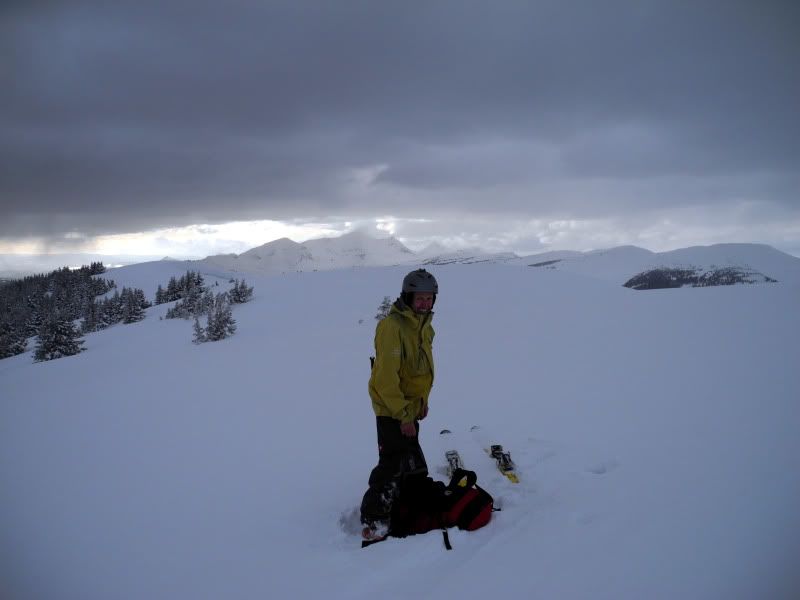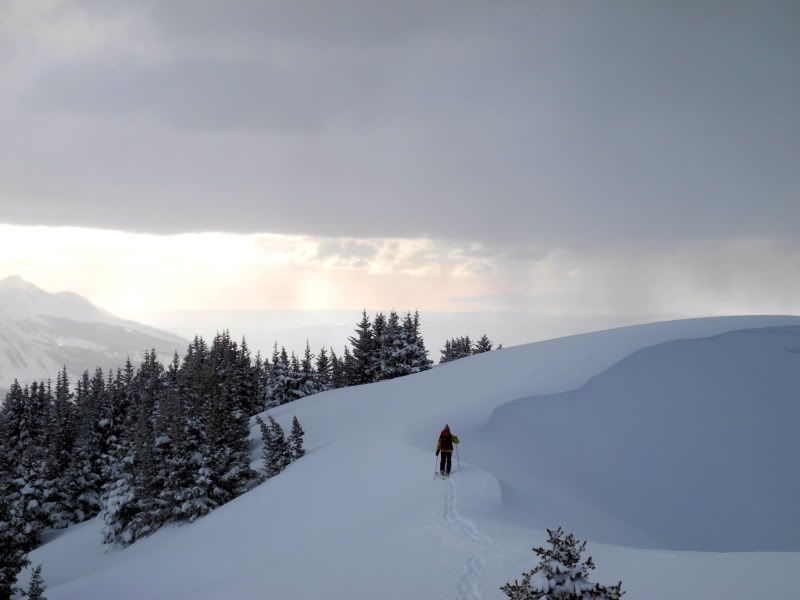 Frank dropping in to the deep white.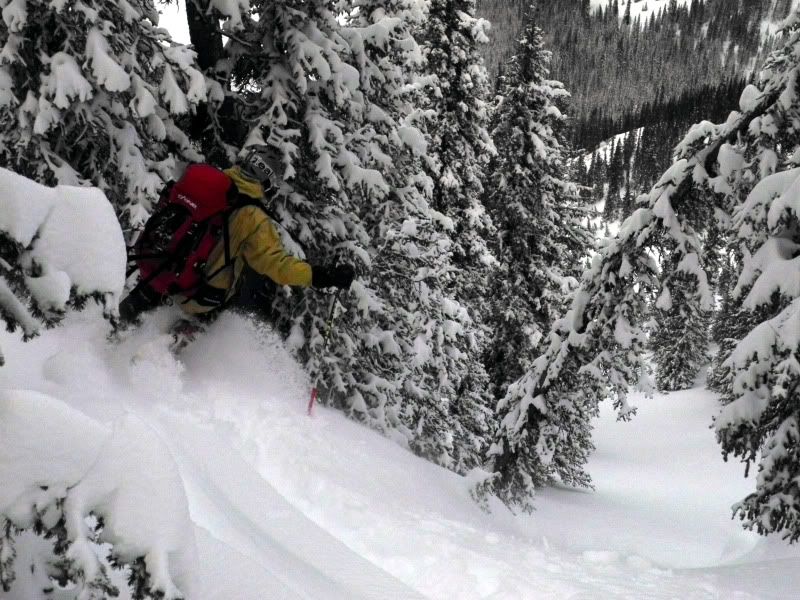 My turn.


April 25- After work ski
We went back for more pow. We just couldn't help it 🙂
Me.

Frank.

May 1 – The Pencil
The Pencil is a line off of Axtell that has been on my wish list for a while. In this picture, it is the obvious chute just left of center.

We hit this on a Sunday when we work was keeping us busy and we only had a short time to ski. Frank dropping in.

Me.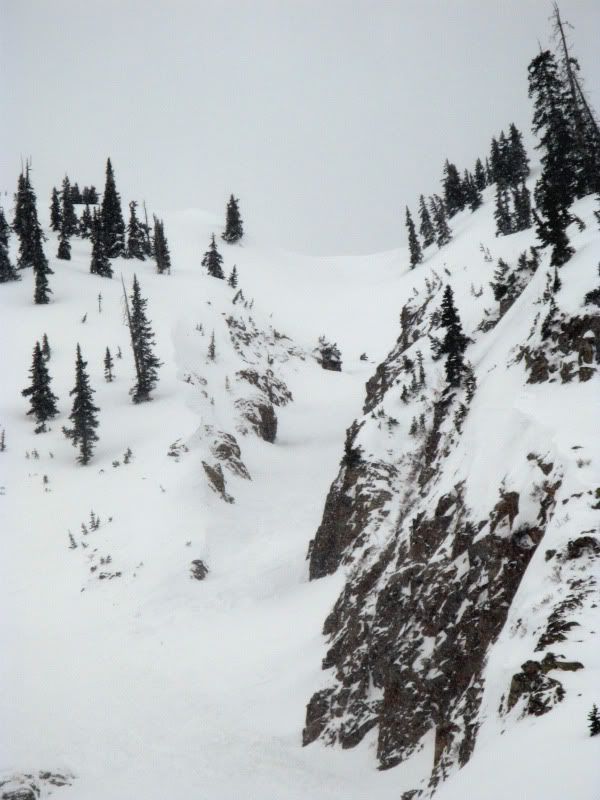 Enjoying the apron pow.

I'm glad to have Axtell as our easy-access playground. Be it an after work ski or a longer day ski, Axtell provides some great terrain in which to play. It's been a good spring. I hope it keeps going 🙂
Aside from skiing, biking, and all outdoorsy things,
Brittany Walker Konsella
also loves smiles and chocolate 🙂 Even though she excels at higher level math and chemistry, she still confuses left from right. Find out more about
Brittany
!
Latest posts by Brittany Walker Konsella (see all)