TR: Ruby Chute (7 May 2011)
(Last Updated On: May 17, 2011)
Ruby Peak, specifically the east facing Ruby chute, has been on my wish list for a few years now.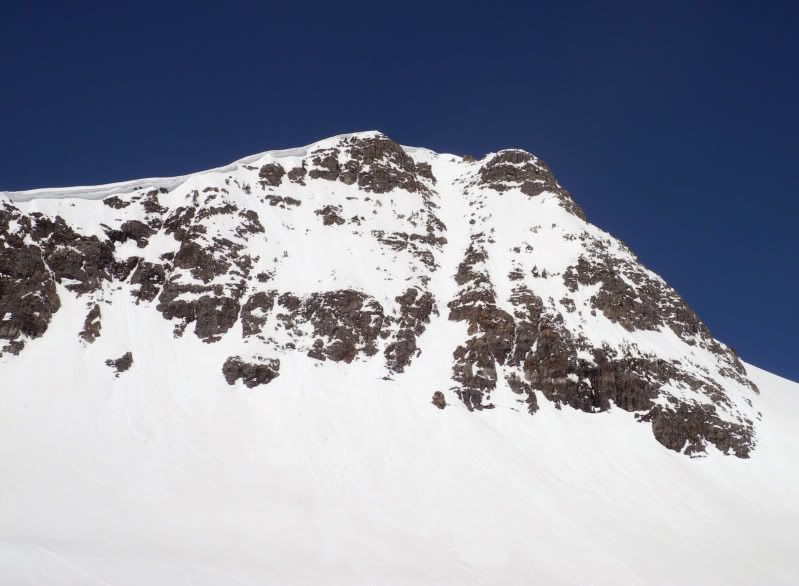 Tired after a day on Pyramid followed by a day on Sopris, a nice short line like this seemed like a perfect option. We left from Kebler Pass on our sleds around 7:30. Warm temperatures were getting the better of the snowpack and we were concerned about hitting this east facing line too late. So, we used the sleds to our advantage to come within just a few hundred feet of the summit, with the intention of skinning up later to retrieve them.
Frank making his way to the northern ridge off of Ruby.

In about 20 minutes, we reached the summit.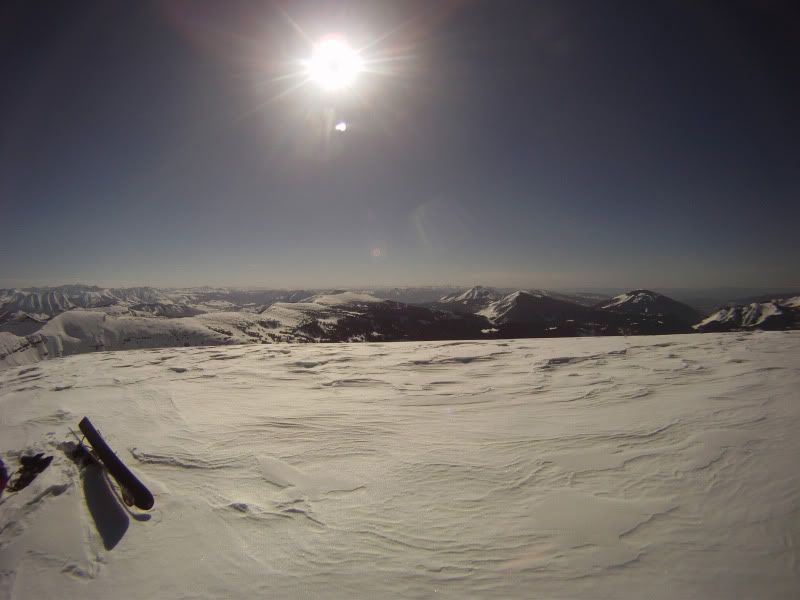 Owen always looks so impressive.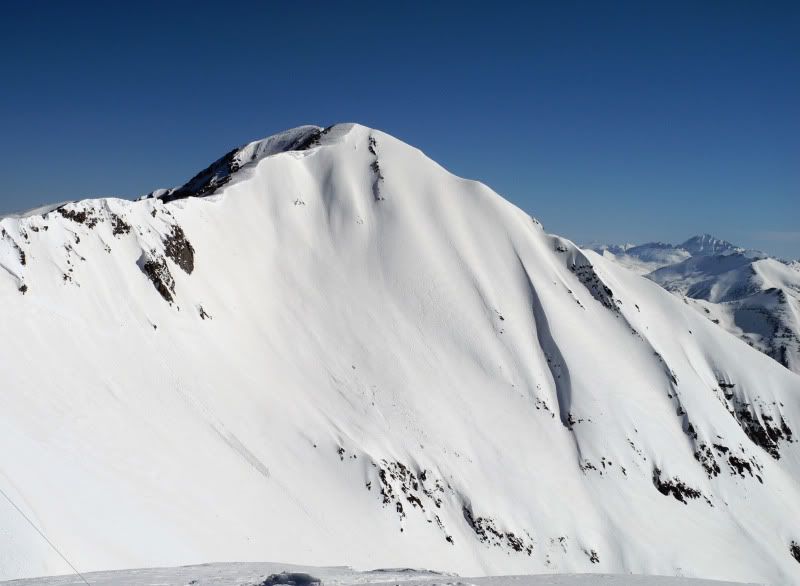 Pyramid, where we'd been just a couple of days before.

South Maroon, where our friends Matt and Jordan were that day.

I like being on big peaks. The high alpine is my home 🙂

With the sun continuing to beat down on us, we transitioned quickly from climbing to skiing. We made our way down the east ridge toward the chute. Frank.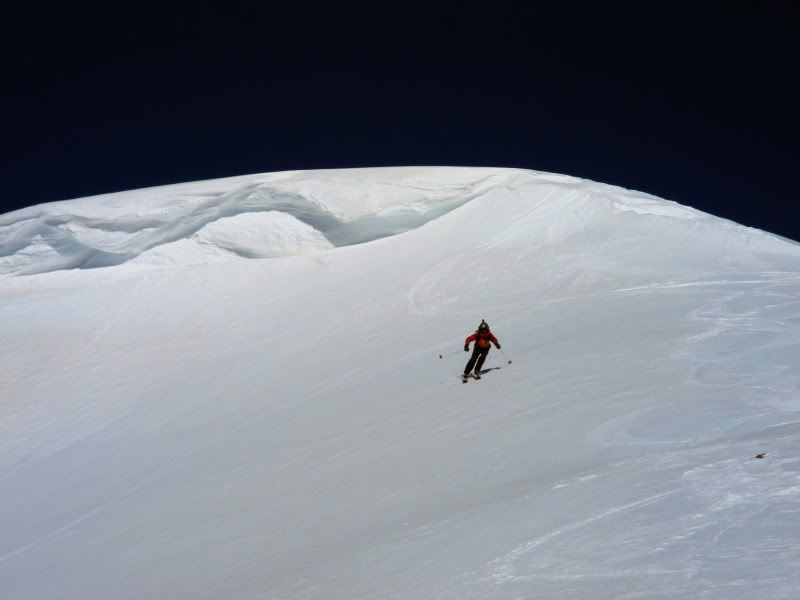 The upper part of the chute was wetter than we wanted, but we knew if we skied it quickly, we'd be fine. Frank.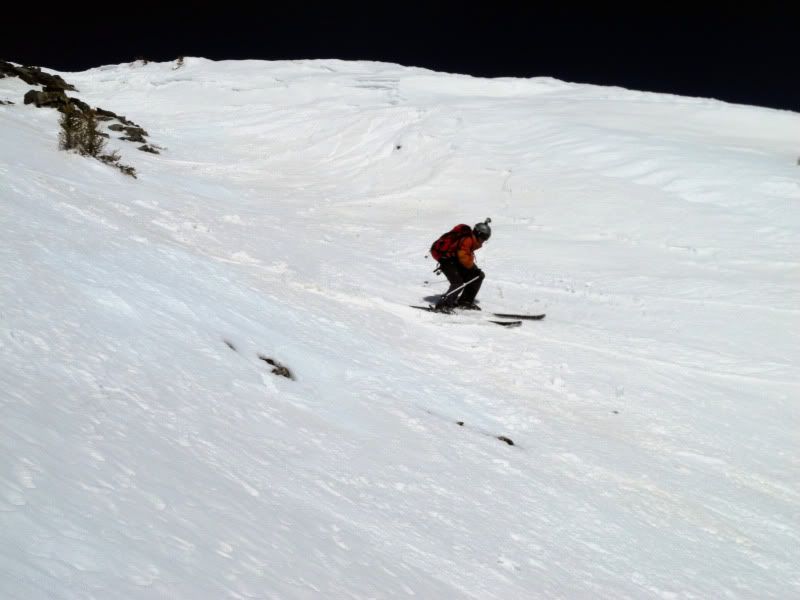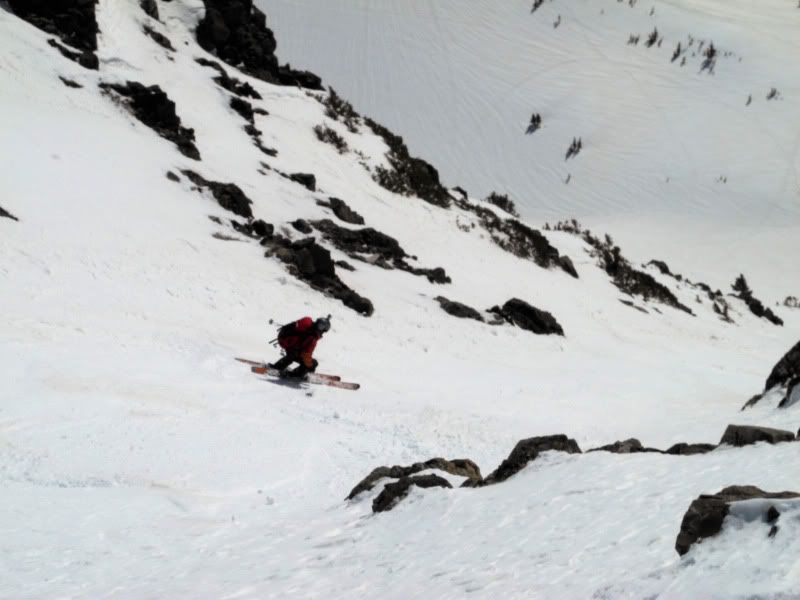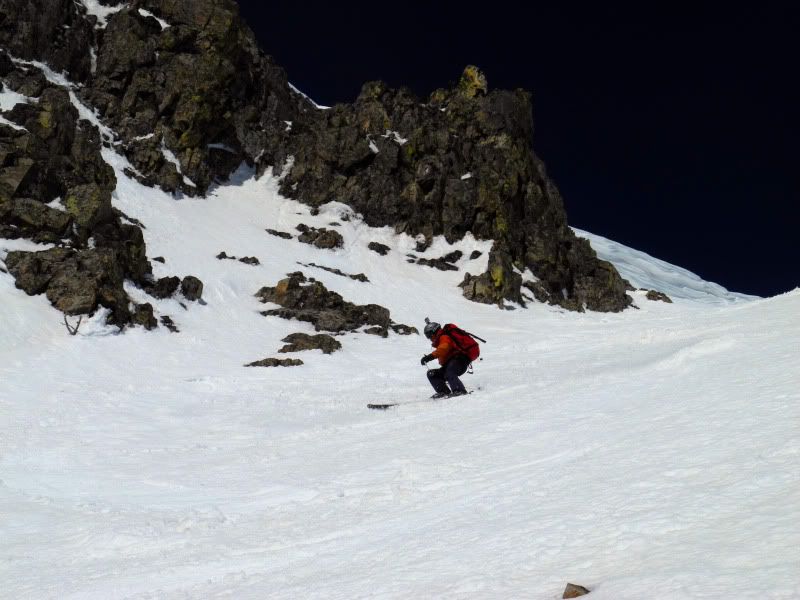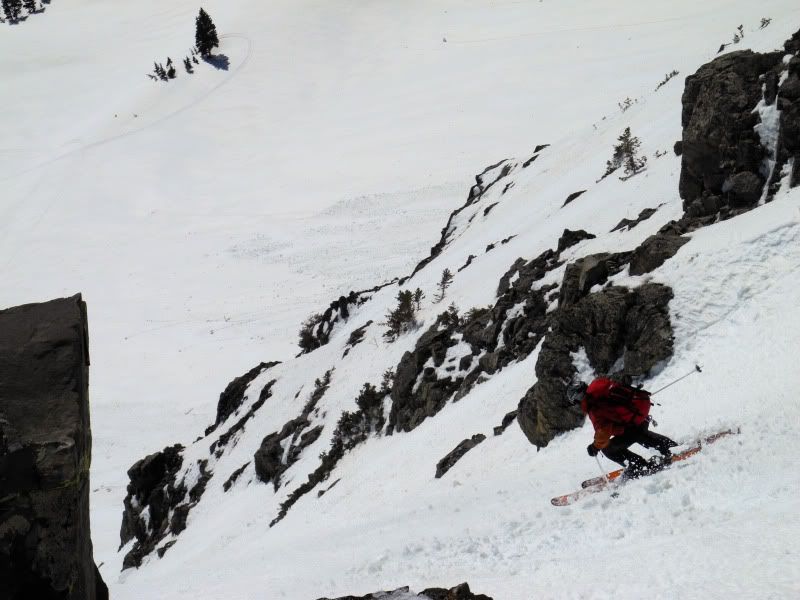 Me.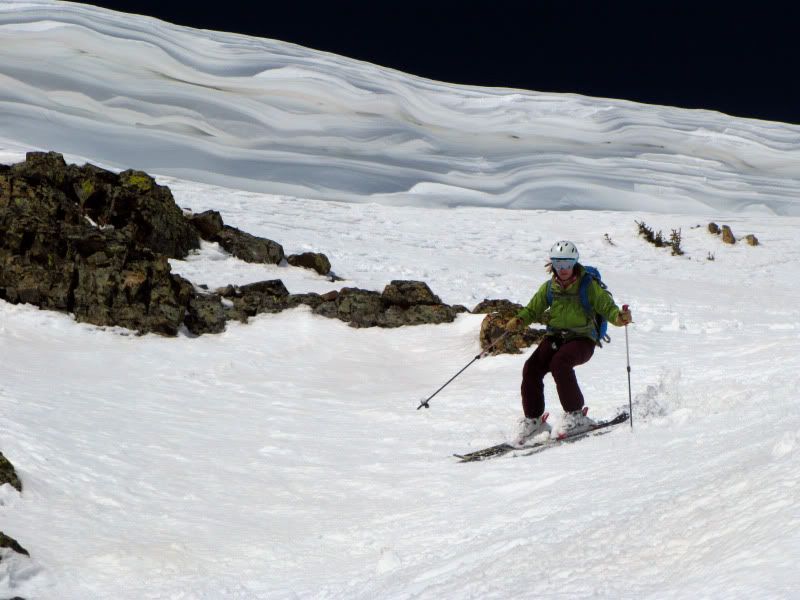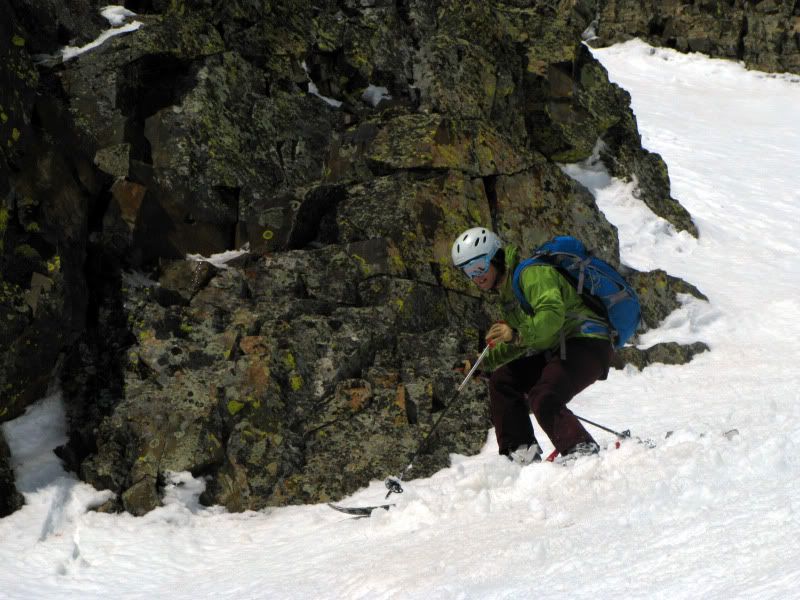 The crux of the Ruby Chute is a small ice fall. This ice fall can be just a few feet to several feet in length. Sometimes, it's possible to ski right over it. Other times a downclimb, or even a rappel, is neccessary. Me pausing, just above the ice fall, trying to determine it's status.

With this year's deep snowpack and the day's warming temps, the ice fall was not so gnarly. I was able to glide over it. Although, not so gracefully. Frank did much better 😉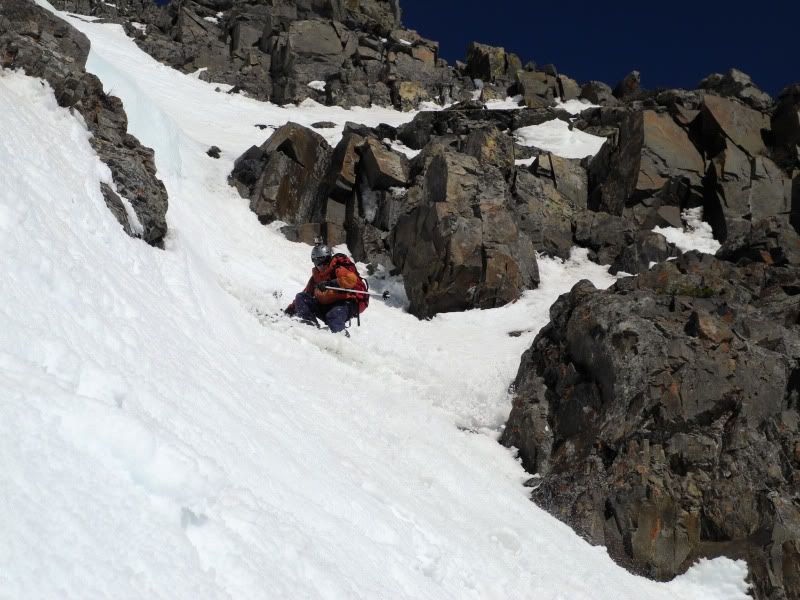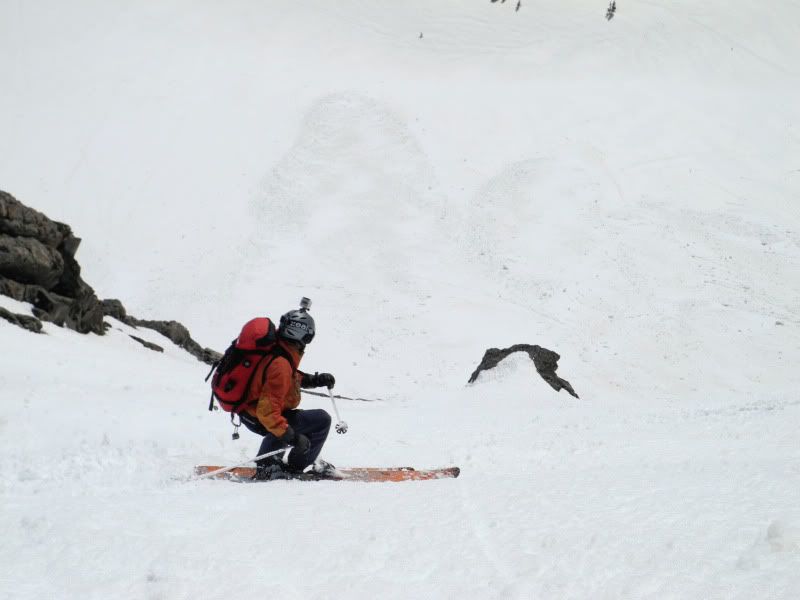 And then we made our way out the apron, full of fantastic corn.
We retrieved our sleds as the snow continued to get sloppier and made our way back to the Kebbler Pass trailhead. Truck to truck was about 3 hours. Not a bad way to spend a morning and not a bad line to check off my list 😉
On our way out, I snapped this picture of a buried bathroom by Lake Irwin. Still feet of snow up there. We'll be skiing for several more weeks here in Crested Butte 🙂

Frank
loves snow more than anything... except his wife.  He ensures his food is digested properly by chewing it 32 times before swallowing.He is a full-time real estate agent serving
Crested Butte and Gunnison
and would be honored to send you his
monthly newsletter.
Latest posts by Frank Konsella (see all)